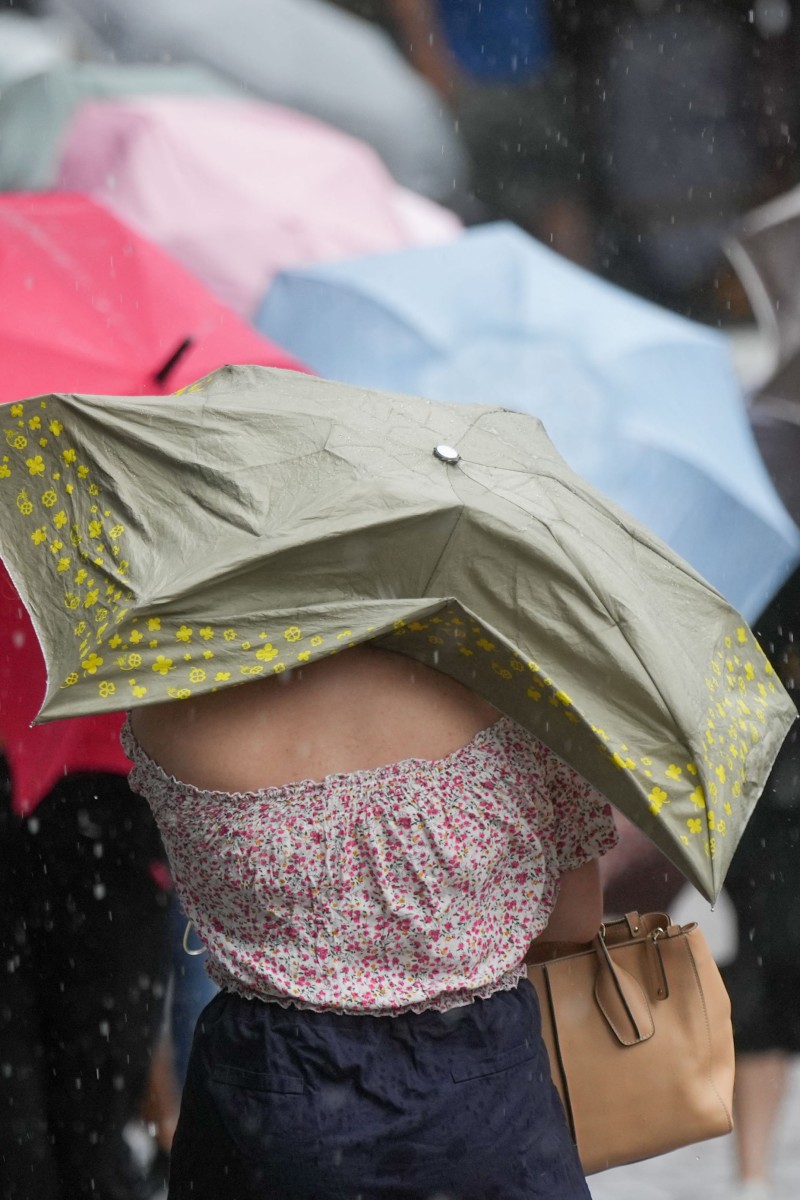 Severe Tropical Storm Chaba is expected to be at its closest to the city on Friday evening or Saturday morning

MTR says its trains and the Light Rail will maintain a normal public holiday schedule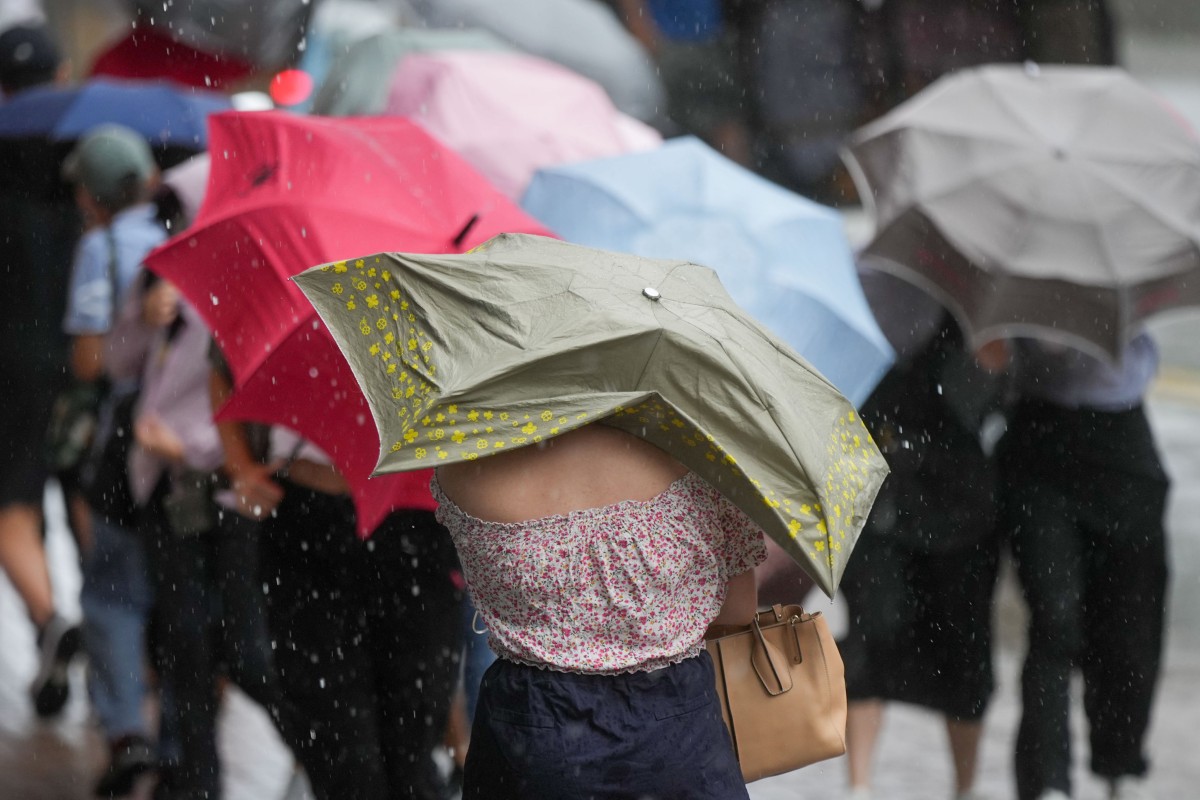 Hong Kong will consider issuing the No 8 typhoon warning signal on Friday night. Photo: Sam Tsang
The Hong Kong Observatory raised the No 8 typhoon warning signal for the first time this year just after 7pm on Friday, with Severe Tropical Storm Chaba forecast to be at its closest to the city in the evening or on Saturday morning.
The MTR said its trains and the Light Rail would maintain a normal schedule for public holidays until close after the No 8 signal was issued, but its bus service would be suspended three hours afterwards.
Kowloon Motor Bus and Long Win Bus said their services would continue until further notice. The Star Ferry said the last ferry between Tsim Sha Tsui and Central, as well as Tsim Sha Tsui and Wan Chai, would leave at 7.30pm.
Hong Kong will see more super typhoons and extreme weather if climate change isn't brought under control
Sun Ferry said the last ferry between Central and Cheung Chau would also depart at 7.30pm, while the one from Mui Wo to Central and vice versa would leave at 7.20pm and 7.40pm respectively.
The news came after the speed limit was lowered on the main bridge of the Hong Kong-Zhuhai-Macau crossing.
The Transport Department said at 3.30pm the speed limit for the fast and middle lanes had been lowered from 100km/h to 50km/h and for the slow lane from 80km/h to 50km/h.
Why typhoons are given names and how they are named
The Observatory raised the amber rainstorm warning signal at 3.15pm, meaning heavy rain exceeding 30 millimetres an hour has fallen or was expected. It was cancelled at 5.15 pm.
The Observatory said heavy showers and violent gusts, brought by the storm's rainbands, were striking the coast of Guangdong along with strong winds.
"According to the present forecast track, Chaba will be closest to Hong Kong tonight and tomorrow morning, skirting about 300km to the southwest of the territory," the weather forecaster said.
20 weather idioms that will put you on cloud nine
"Chaba is expected to further intensify and its associated gales will edge closer to the Pearl River Estuary later today. Local winds will strengthen further."
"Members of the public are advised to stay away from the shoreline, and not to engage in water sports," the spokesman said.
The Education Bureau said on Friday evening that school classes that had been scheduled for the holiday had been suspended as a precaution.
The name Chaba in Thai refers to a type of tropical bloom known as a shoeflower, part of the hibiscus family.
Sign up for the YP Teachers Newsletter
Get updates for teachers sent directly to your inbox
Sign up for YP Weekly
Get updates sent directly to your inbox