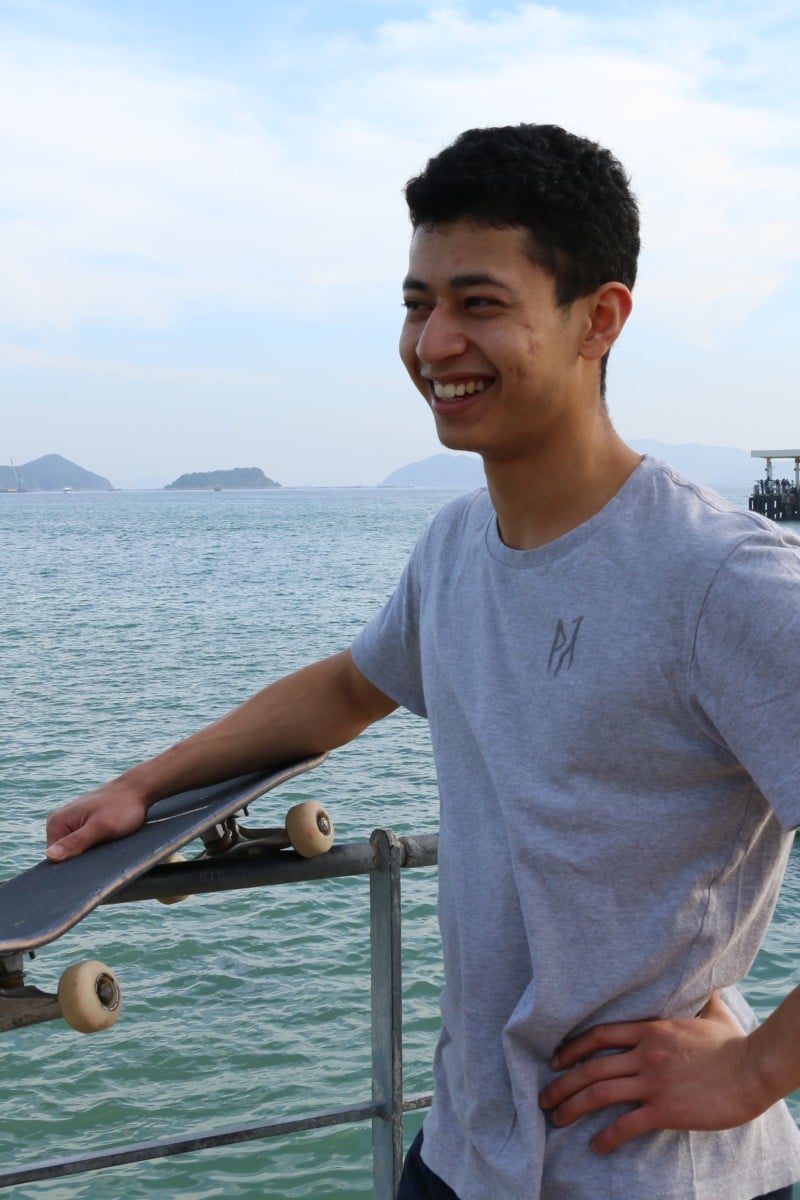 How a gap year working in Hong Kong and travelling in Australia equipped one student for life after graduation
Skateboarding artist Mohsan Lin cemented his sense of identity and learned to be independent in his year off from studies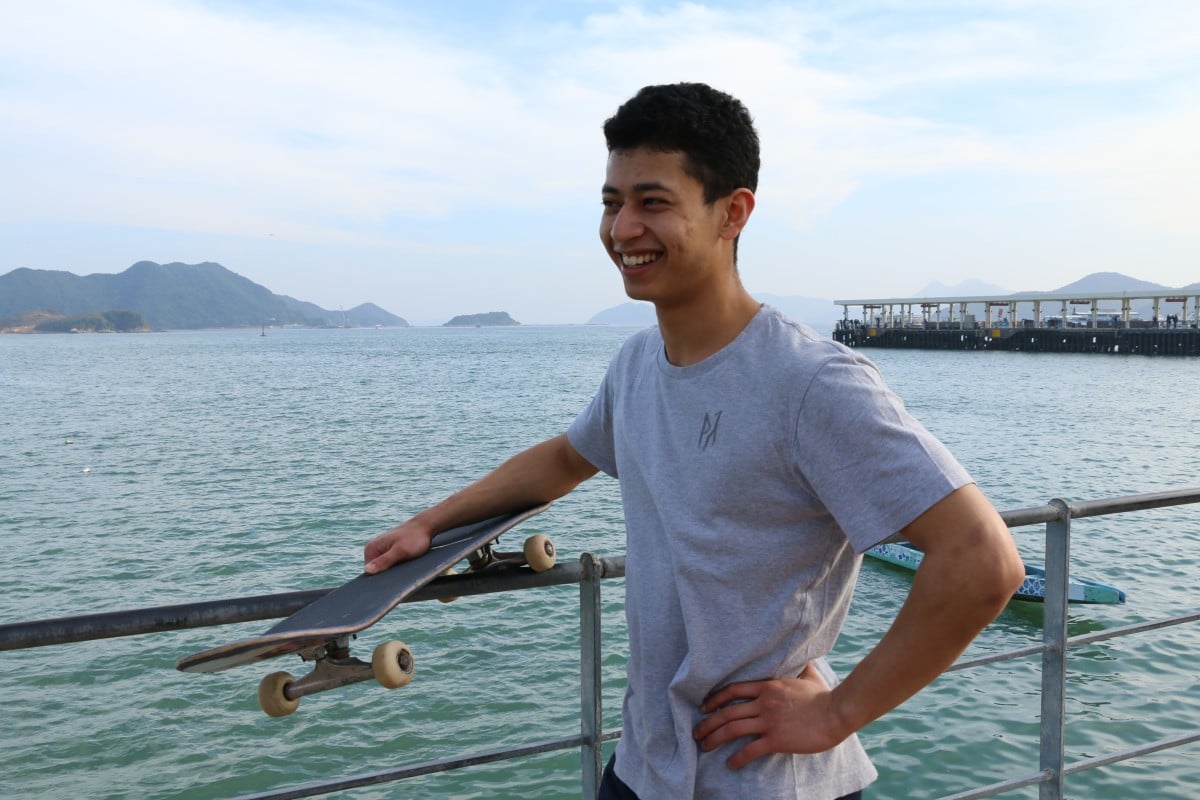 Mohsan Lin was strolling down the sandy shores of Bondi Beach, Sydney on a brisk autumn day. He was 17 years old, living alone overseas for the first time in his life – and he loved it.
Lin, a British national who grew up in Hong Kong, would have never explored another country on his own as a teenager if he had not taken a gap year.
During his years preparing for the International Baccalaureate at Sha Tin College, Lin felt overwhelmed by the expectation of having to know what he wanted, without having any life experience.
"I liked art, biology and food technology," says Lin. "I was interested in being anything from a paramedic to something culinary, or even piloting."
Lin received an offer from the University of Hertfordshire in England to do a BSc (Bachelor of Science) in Aerospace Technology with Pilot Studies.
"I thought this must be my next step, but I took a good long look at the acceptance letter," recalls Lin. "Most people I knew who wanted to be pilots had wanted it since they were kids. I just wanted to be a pilot because I thought it was cool. I couldn't go ahead like that."
In a city where gap years are barely considered, let alone encouraged, Lin was lucky to have parents who suggested he take some time off.
"You have pressure because everyone else around you is like "Oh, I'm going to Cambridge"," says Lin. "But I didn't think I was in the same place, and there's no shame in delaying that. It's a decision about three [or four] years of your life."
How taking a gap year filled in the gaps in one student's knowledge and experience
Lin decided to go ahead with the gap year, but, anxious not to waste his time, ensured that he carefully contemplated what he wanted to get out of the experience.
"I decided I wanted to try and work, since I'd never been paid to do something," says Lin.
A lover of food, and fascinated by the art of creating it, Lin decided to pursue his first job as a cook in Sai Kung Town. Then came the first surprise of his gap year– his hours were from 11pm to 10pm, with a three-hour break in the middle, and a  commute that lasted nearly two hours.
"It put a lot of perspective into what paid labour was like, working long hours, having a long commute, not being able to see my family as much," reflects Lin. "I was grateful how, in school, I could be around my friends more."
An avid skateboarder, Lin would still spend weekends with his friends at local skate parks, until one day he found himself scrolling through old skateboarding videos he had made of his friends.
"I'd been making those since I was a kid, and loved doing it," says Lin. "So I thought, what if I explored that academically?"
Lin began looking at universities' media departments, comparing them across league tables, researching each programme in detail, and poring through modules (there are often mandatory courses on a degree programme).
The media programmes fascinated Lin, and from then on he knew what he was going to do.
Your guide to applying to university in Hong Kong 
"Everyone has something they've always really enjoyed. As a kid, you didn't necessarily say, "I want to do this hobby", you just try it. No one knows what they want straightaway, you have to experiment. And some things stick and some things don't. For me, media was it."
By December, Lin had quit his job as a cook and enrolled in a design course at Hong Kong's Savannah College of Art and Design (SCAD) campus, after speaking with a friend who studied there full-time. To make money and fill his spare time, Lin worked as a part time administrator at an engineering firm.
"Even though the people at the firm were nice, I was bored and unfulfilled, doing a lot of printing and stapling," he says. "In comparison, my SCAD experience was awesome. I got a taste of design school, doing assignments and meeting a really good bunch of friends."
In February, while still at SCAD, Lin received an unconditional offer for the University of Leeds' Digital Media programme.
The tangible benefits of taking a gap year
"I felt like a million dollars," says Lin. "And I didn't have to worry whether I'd made the right choice now."
After finishing his SCAD course in March, Lin took up his father's suggestion of working in another country, and applied for a working holiday visa to Australia.
From April to July, armed with a bus pass, Lin travelled throughout Australia's Eastern coast, including stops at Melbourne, Sydney, Byron Bay, the Gold Coast and Brisbane. He went for a week-long surf camp in New South Wales' Eight Mile Beach. There, he met German backpackers who brought him on a road trip to the Blue Mountains. 
At the same time, Lin was working when he could for the money, doing jobs as diverse as dismantling a stage at Darling Harbour and working at a call centre.
"The work was tough," says Lin. "In the call centre job I had to hit 25 to 30 calls per hour. I hated it so much. But I also saw a lot of beautiful places, and met so many different people, travelling on my own. I was surprised at how comfortable I was in my own company."
Upon his return to Hong Kong in July, Lin looked back on the year since he'd left school.
"People have expectations about finding themselves and getting a sense of identity, and that's what I felt," reflects Lin. "You grow up being told to go to school, then to get a job – but I saw it doesn't have to be like that."
Lin has now graduated from the University of Leeds and is working on building a career as a freelance designer – but he also plans to travel to Palestine this year to help coach a youth skateboarding camp. Lin believes that his gap year equipped him for life after graduation.
"In my gap year, I was alone – no one is going to do the work for you, you have to be really independent. After graduating, I feel almost in the same position, thinking about the next step, " he says. 
"I'm trying to be transparent with my goals, be accountable for my decisions, but also make sure I do things like pay rent, or learn to drive.
"Those problems don't change and will always be there in life. But because of my gap year, I feel more ready for it."
Sign up for the YP Teachers Newsletter
Get updates for teachers sent directly to your inbox
Sign up for YP Weekly
Get updates sent directly to your inbox