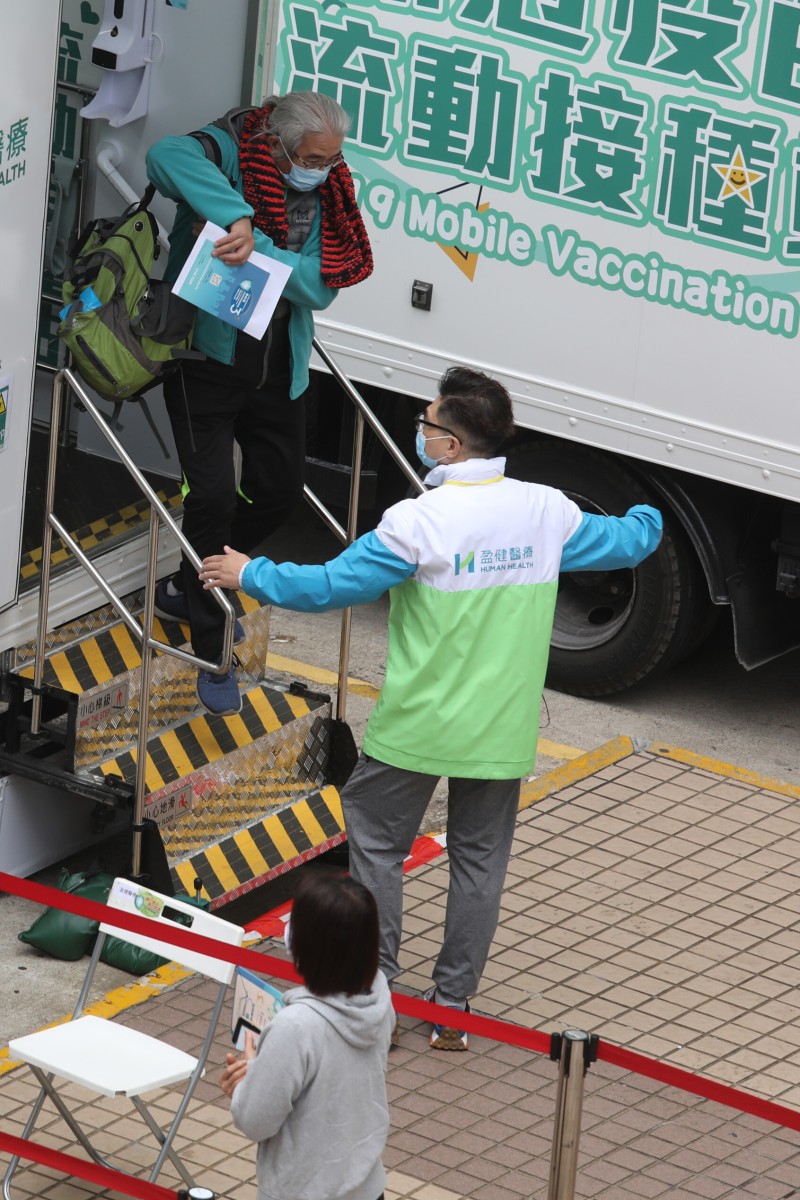 Study Buddy (Challenger): Hong Kong's Omicron outbreak shows need for wider vaccination coverage amid Covid-19 pandemic
Study Buddy Challenger is for students who want to take their understanding to the next level with more difficult vocabulary and questions that will test their inference skills

Check your reading comprehension using the questions below or in the linked Kahoot! game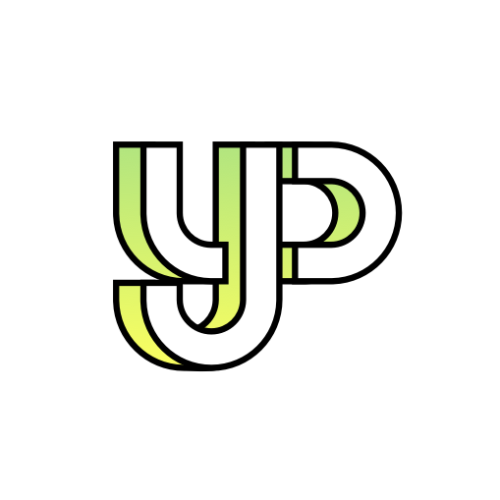 We cover the latest news, views and stories on Hong Kong students, school life, sport and local education, as well as keeping tabs on what's hot and what's not.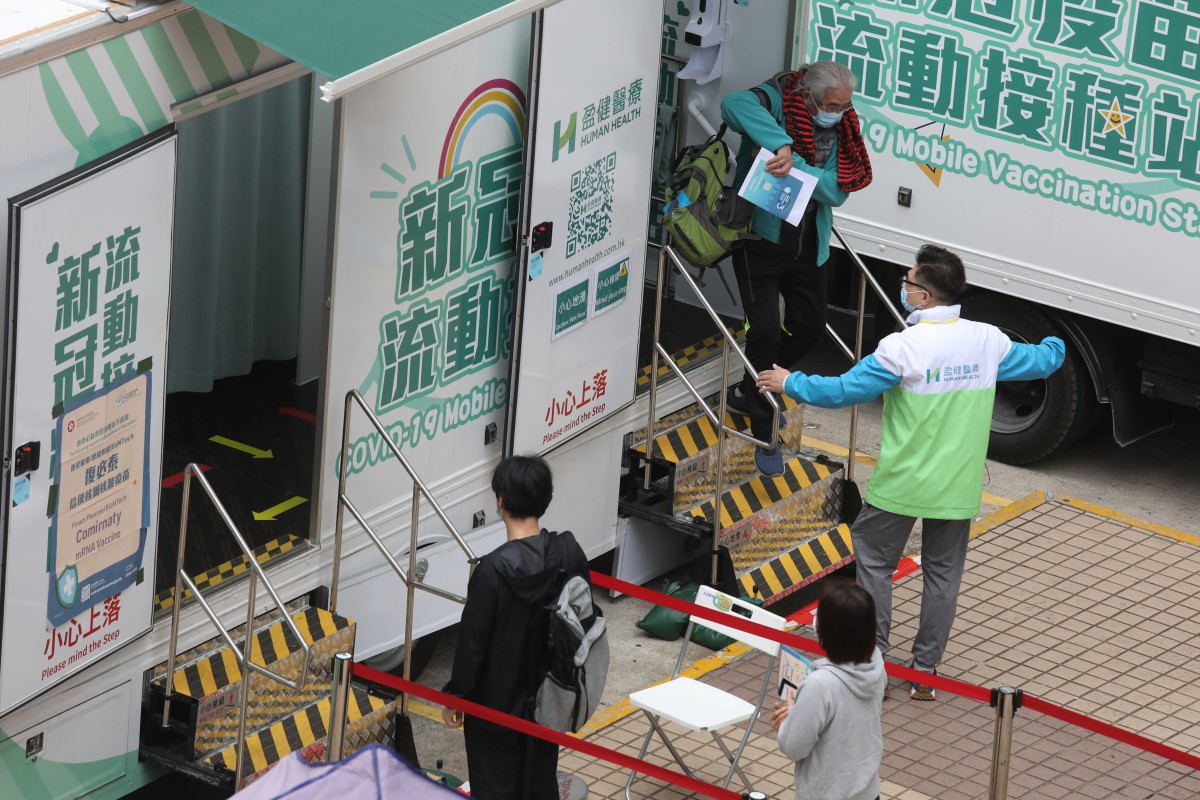 A woman leaves a mobile vaccination station in Hong Kong. Photo: Yik Yeung-man
Content provided by British Council
Read the following text, and answer questions 1-9 below:
[1] With much of the world still in the grip of the Covid-19 pandemic, vaccination is increasingly considered a must rather than an option. This is especially true in Hong Kong, where the hard-earned record of zero infections for seven months has been swiftly undone by a sweeping Omicron outbreak.
[2] The government has rightly seized the chance to push for wider coverage by extending the vaccine pass as proof of vaccination to enter schools, workplaces and other indoor locations. Draconian as it seems, it is a necessary step for the city if it is to gradually return to normal.
[3] Against the worrying backdrop of daily infections, the new 90 per cent vaccination target – to be achieved by making the jab a requirement for those using indoor premises – is a timely reminder that the crisis is far from over. Indeed, the risk of a wider community outbreak has never been higher. On a brighter note, the 21-day quarantine for inbound travellers has been cut to two weeks, thanks to a shorter incubation period for the Omicron variant.
[4] Earlier, the 70 per cent inoculation threshold needed for pupils to resume full-day classes irked many parents. Admittedly, such an approach has raised questions regarding the fundamental right to education. However, concern is also growing that online learning may have an adverse impact on the physical and mental well-being of youngsters. Teachers and parents should now realise that vaccination remains the best safeguard against the virus.
[5] The World Health Organization has warned against jabs being made mandatory, saying this should only apply when other options are exhausted. Some Western countries have made vaccinations a prerequisite for entering certain venues and using public transport. Austria has gone one step further and declared them mandatory.
[6] It is encouraging that the city's first-shot rate is gradually edging closer to 80 per cent. Officials should proactively reach out to the elderly and those who may still feel uneasy about having jabs. Separately, a minority with no reason to avoid being inoculated is still holding out and denying far wider coverage.
[7] Chief Executive Carrie Lam Cheng Yuet-ngor last month said the extended vaccine pass was still less extreme than mandatory inoculation. "But the consequence followed the choice," she said, referring to the inconvenience for those who refuse a jab despite it being in the public interest to have one.
[8] The city is only too aware of the importance of inoculation, having fought off four waves of Covid-19 only to return to square one. Until there is greater coverage to provide collective immunity against wider transmission and mutations, the pandemic may never be brought under control. It is incumbent upon everyone to get vaccinated.
Source: South China Morning Post, January 28
Play a Kahoot! game about this story as a class or with your friends by clicking on the link here.
Or play on your own below to test your understanding:
1. What does paragraph 1 suggest about vaccinations?
A. More people are regarding it as mandatory to stop the pandemic.
B. Vaccinations have helped Hong Kong fight off the Omicron outbreak.
C. Many are still deciding whether to get vaccinated.
D. all of the above
2. What does the "necessary step" in paragraph 2 refer to?
3. What does the word "draconian" in paragraph 2 imply about what some people may think of the government's move?
4. Based on paragraph 4, why might some parents want their children to get vaccinated and return to school instead of having online classes?
5. Find a word or phrase in paragraph 5 that means "completely used up".
6. What does the article suggest to improve the city's vaccination rate?
7. Decide if the following statements are True, False or Not Given in the text.
(i) Extending the vaccine pass to more locations will help Hong Kong achieve its vaccination target.
(ii) Currently, 80 per cent of the city's primary school pupils have received at least one dose of the Covid-19 vaccine.
(iii) The World Health Organization agrees that people should not be allowed to choose if they want to be inoculated.
(iv) Proof of vaccination is required for riding public transport in some places outside Hong Kong.
8. Based on your understanding of the article, decide if the writer is likely to support, oppose or have no opinion on the following statements. (4 marks)
(i) Hong Kong's Omicron outbreak is a lesson on how authorities should protect the city against the virus.
(ii) The vaccine pass goes too far in requiring vaccination to enter certain premises.
(iii) Austria should not have mandated vaccination.
(iv) The city's government should do what it can to resume in-person schooling.
9. Which of the following best describes the tone of this article?
A. descriptive
B. persuasive
C. entertaining
D. none of the above
Residents wait at a rest area after receiving a vaccine at a mobile vaccination station in Hong Kong. Photo: Anadolu Agency via Getty Images
1. A
2. extending the vaccine pass requirement to schools, workplaces and other indoor locations
3. that it is excessively strict / harsh / severe (accept other reasonable answers)
4. because they are concerned that online learning may have an adverse impact on the physical and mental well-being of their children
5. exhausted
6. reach out to groups of people who are not vaccinated and reassure them about the jab
7. (i) T; (ii) NG; (iii) F; (iv) T
8. (i) support; (ii) oppose; (iii) no opinion; (iv) support
9. B
Sign up for the YP Teachers Newsletter
Get updates for teachers sent directly to your inbox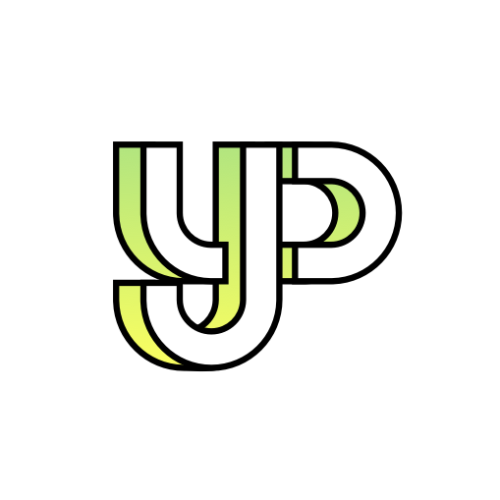 We cover the latest news, views and stories on Hong Kong students, school life, sport and local education, as well as keeping tabs on what's hot and what's not.
Sign up for YP Weekly
Get updates sent directly to your inbox