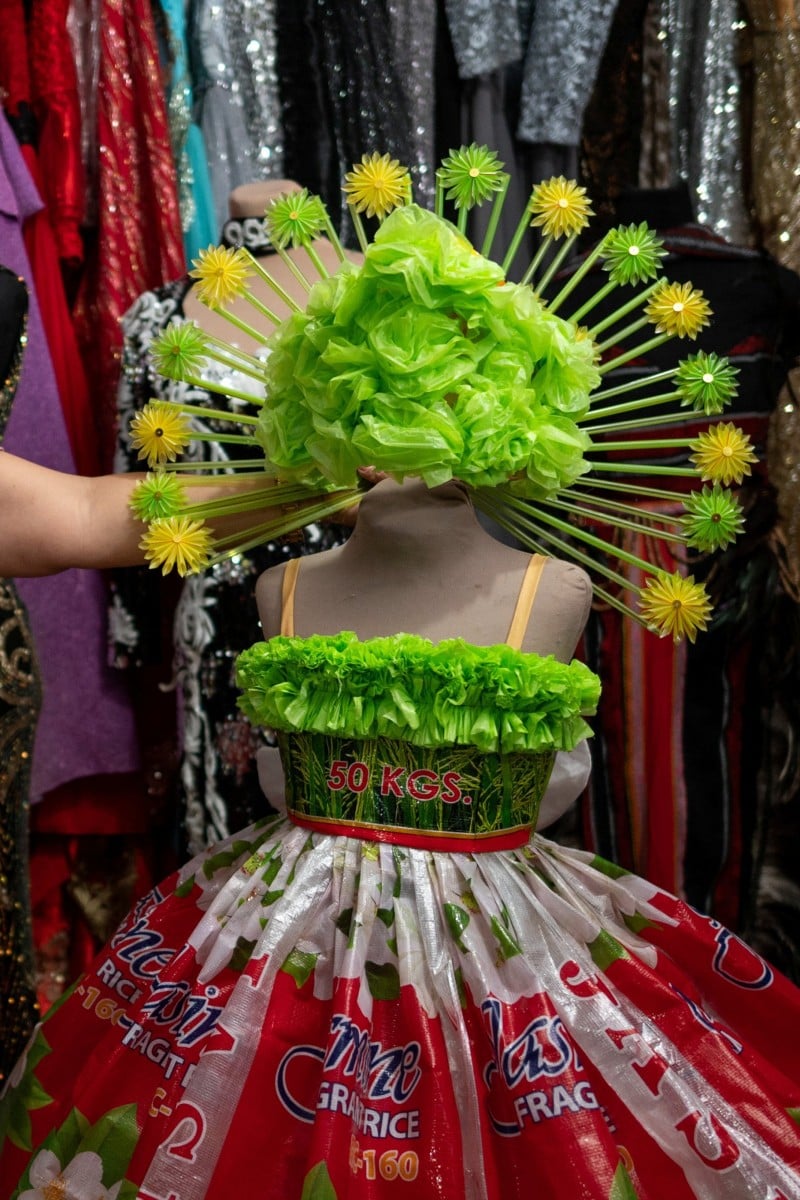 Study Buddy (Explorer): Philippines dressmaker designs gowns from plastic waste, newspapers and rice sacks
Each week, Study Buddy Explorer presents an interesting story that we have adjusted to be more accessible for all English learners

Check your reading comprehension using the questions below or in the linked Kahoot! game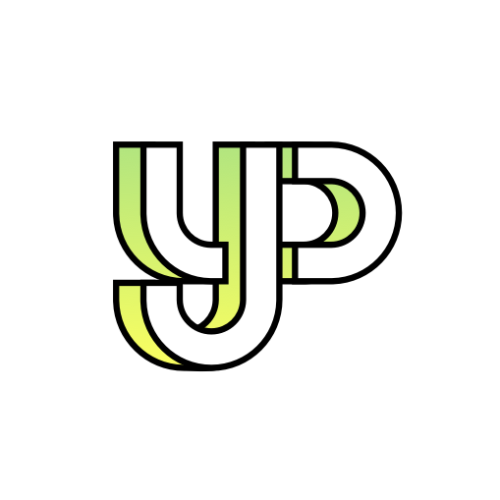 We cover the latest news, views and stories on Hong Kong students, school life, sport and local education, as well as keeping tabs on what's hot and what's not.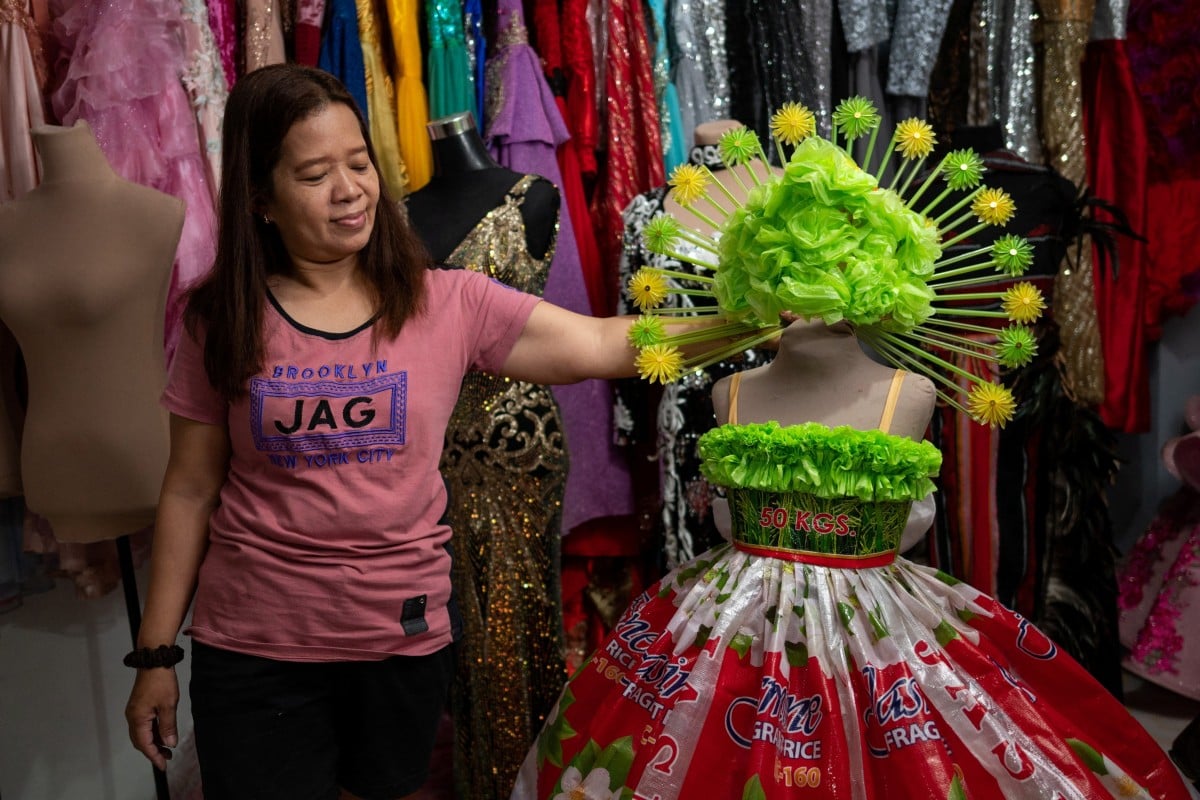 Seamstress and designer Nora Buenviaje shows an outfit made of recycled sacks of rice, plastic bags and straws at her shop in the Philippines. Photos: Reuters
Content provided by the British Council
Read the following text and answer questions 1-9 below:
[1] Nora Buenviaje has been making dresses out of waste materials for the past seven years. She said wearing clothes made from such items as recycled newspapers, plastic wrapping and rice sacks could save money and look fashionable.
[2] Using a foot-operated sewing machine, the 51-year-old seamstress in the Philippines stitches and weaves plastic and other materials into inventive and stylish gowns that are sometimes completed by headdresses.
[3] "The bubble wraps from delivery packages are nice looking and make for a good design, especially the black and white wraps," she said. White wraps were good for making fairy or wedding gowns, she noted.
[4] The dresses sell for between US$30 to US$50 (HK$235 to HK$392) and are for everything from debuts – a coming-of-age party for a woman's 18th birthday – to weddings.
[5] In Asia, there is plenty of waste for Buenviaje to work with. About 80 per cent of global ocean plastic is estimated to come from Asian rivers, and the Philippines alone contributes a third of that, according to a 2021 report by Oxford University's online publication, Our World in Data. "It's important to recycle or utilise used materials so we can help our Earth," said Buenviaje client Lalaine Alcalde.
[6] The recycled material used for each dress would depend on what her clients were looking for, said Buenviaje, who lives in Cainta, about 15km east of Manila. Her gowns would sometimes be used in beauty contests and pageants, she added. "I get delighted whenever they win. The designs are simple, but they still win."
[7] Buenviaje hopes in-person fashion shows and competitions halted during the pandemic will resume soon. She aims to organise fashion events to showcase clothes made of recycled materials and inspire others to create clothing in this way, too.
Source: Reuters, March 19
Play a Kahoot! game about this story as a class or with your friends by clicking on the link here.
Or play on your own below to test your understanding:
1. List three examples of "waste materials" in paragraph 1. (3 marks)
2. Read paragraphs 1 and 2, and decide if the following statements are True, False or Not Given. (4 marks)
(i) Buenviaje learned how to sew when she was seven years old.
(ii) Buenviaje believes that clothes created from recycled materials can be just as stylish as those made from regular fabrics.
(iii) Buenviaje sews all of her clothes solely by hand.
(iv) Most of Buenviaje's dresses are worn by teenagers.
3. Find a word in paragraph 2 that refers to "a long dress worn for special occasions".
4. What sorts of clothing items can be made from white bubble wraps according to paragraph 3?
5. According to paragraph 4, what can a woman's 18th birthday party be called?
6. Based on your understanding of the article, how does Buenviaje's work help to reduce plastic pollution?
7. Match the following words from paragraph 5 to their meanings. (4 marks)
8. How does Buenviaje decide what material to use for each dress according to paragraph 6?
A. It depends on her client's budget.
B. It depends on what her customer wants.
C. It depends on where the shopper lives.
D. none of the above
9. Why does Buenviaje want to run her own fashion events?
Nora Buenviaje prepares a used sack of rice to be sewn into a dress. Photo: Reuters
1. recycled newspapers, plastic wrapping, rice sacks
2. (i) NG; (ii) T; (iii) F; (iv) NG
3. gown
4. fairy or wedding gowns
5. debut
6. She uses plastic that is thrown away as material for her clothes.
7. (i) C; (ii) B; (iii) A
8. B
9. She wants to showcase clothing made of recycled materials, while also inspiring more people to make clothes in this way.
Sign up for the YP Teachers Newsletter
Get updates for teachers sent directly to your inbox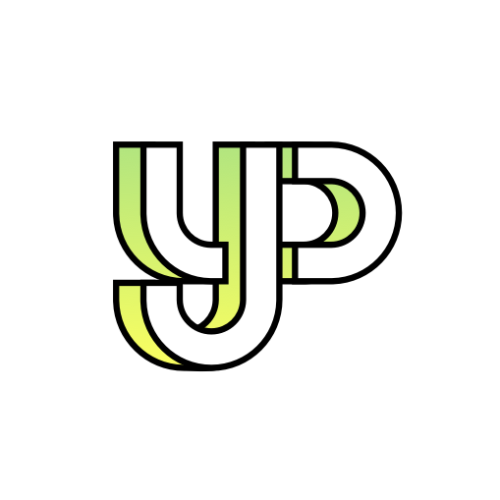 We cover the latest news, views and stories on Hong Kong students, school life, sport and local education, as well as keeping tabs on what's hot and what's not.
Sign up for YP Weekly
Get updates sent directly to your inbox