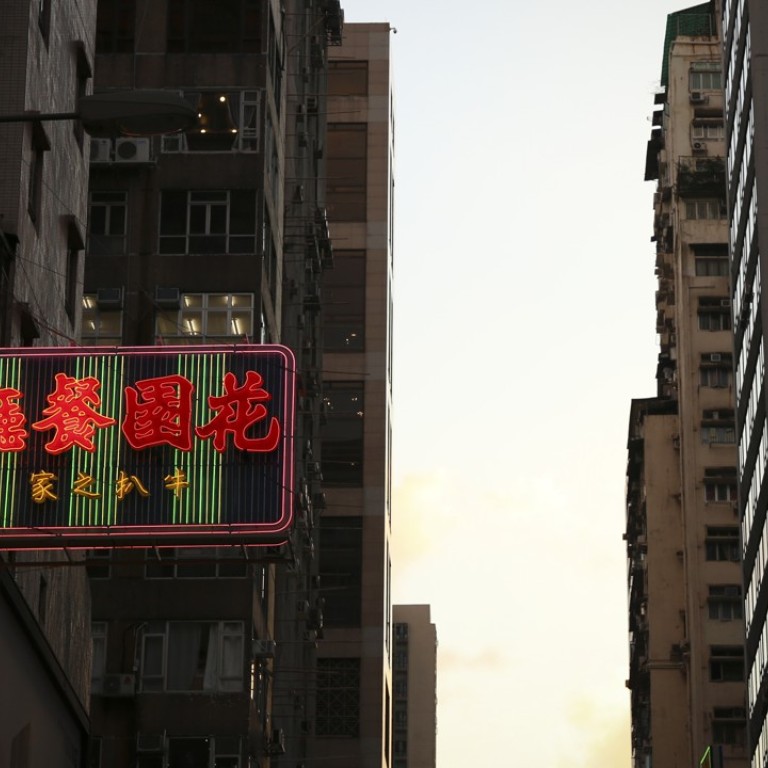 Lights go out on art of Hong Kong signwriting, but old calligraphy master and younger enthusiasts fight to preserve it
Yeung Kai, 82, has devoted his life to the unique, expressive calligraphy style used on Hong Kong neon lights and shop signs, a trade that is now dying. A graphic designer is digitising the characters for a typeface to give it new life
Wielding huge writing brushes, and scattering sawdust on billboards to make the ink dry faster – Chinese calligrapher Yeung Kai still remembers what it was like making shop signs in the old days.
"The whole procedure used to be so complicated," says the 82-year-old, sitting in his humble studio in Hong Kong, rolls of calligraphy paper stacked up around him and lucky red banners hung on the wall.
Yeung is one of the few calligraphers who still make a living from the Beiwei Kaishu style of calligraphy. This unique, expressive style shaped the city's visual culture for decades, thanks to its widespread use in neon lights and signboards, but it is now rapidly disappearing from view.
Beiwei became the favoured calligraphy style among business owners in the 1950s and '60s, as they sought a robust and dynamic style of Chinese character writing that would express confidence, according to Adonian Chan, a graphic designer who recently co-authored a book, A Study of Hong Kong Beiwei Calligraphy and Type Design .
"[Beiwei calligraphy] really conveyed the message: 'we are powerful and stable,'" Chan says.
"It is really a unique form of cultural heritage in Hong Kong. When you think of Hong Kong, you picture a street with shops and neon signs floating in the air, a really powerful impression."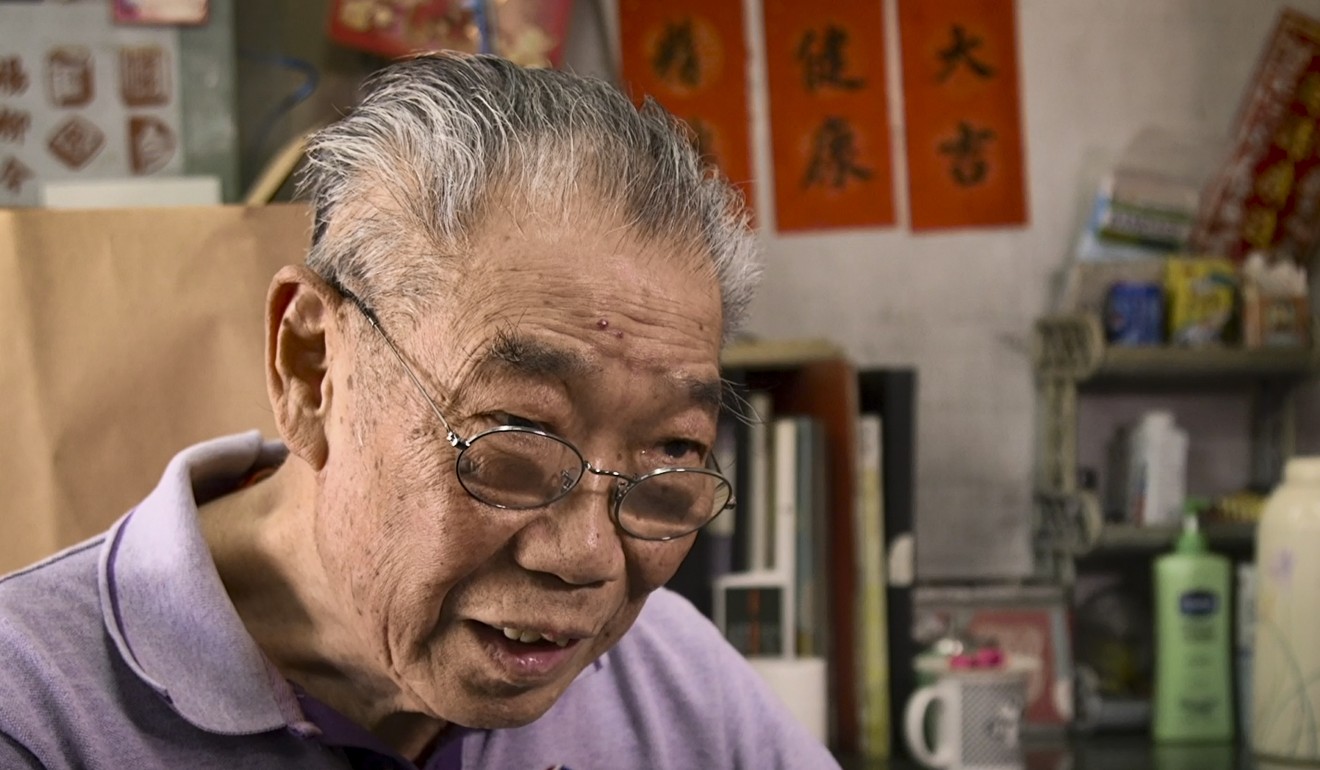 Beiwei Kaishu also became popular on tombstones and in newspapers ads, and for company names painted on the sides of trucks, he says.
Chan, who began learning the art of Chinese calligraphy as a hobby, became interested in the Beiwei style when he realised that the characters he saw on Hong Kong shopfronts were different from any of the major styles he was being taught.
Learning it wasn't easy. Yeung says his calligraphy professor wouldn't allow him to focus on Beiwei Kaishu until he had been practising for three years, because it is a style that's considered particularly challenging.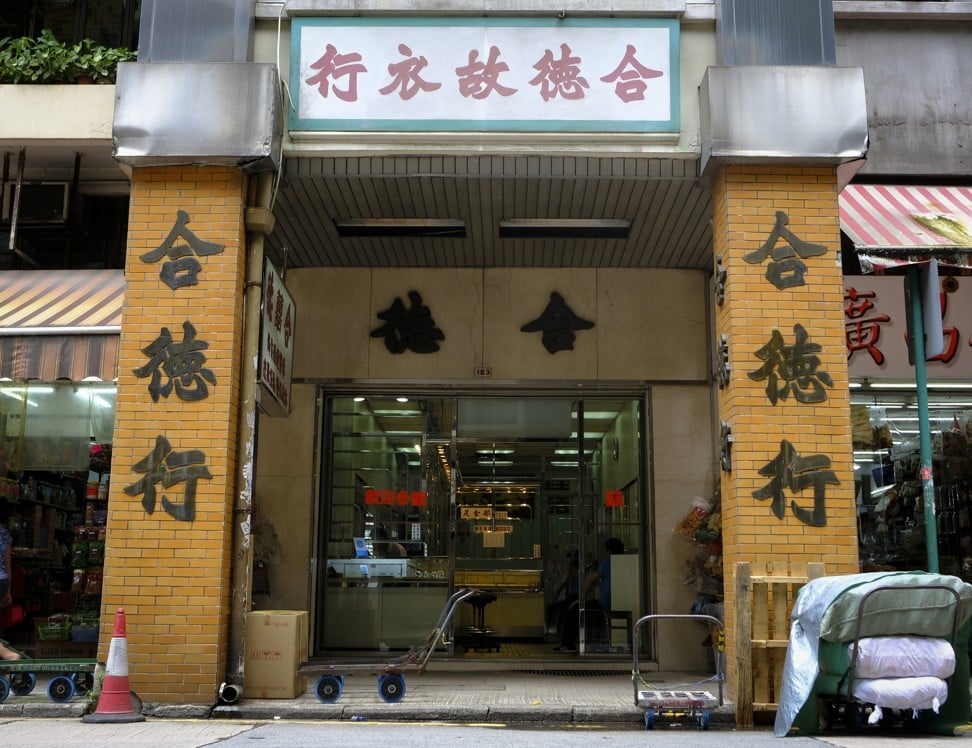 Beiwei – literally "Northern Wei", a reference to the Wei dynasty that ruled parts of China between 534BC and 386BC, when the style originated – was popularised in Hong Kong by Yeung's mentor, the calligrapher Au Kin-kung, in the 1930s.
Au tweaked the style and, as the city's economy developed, his reinterpretation of Beiwei Kaishu was used in a growing number of store signs.
A switch to signs created using digital typefaces, the closure of old businesses, and the government's aggressive crackdown on outdoor structures are sweeping away the last vestiges of the Beiwei style.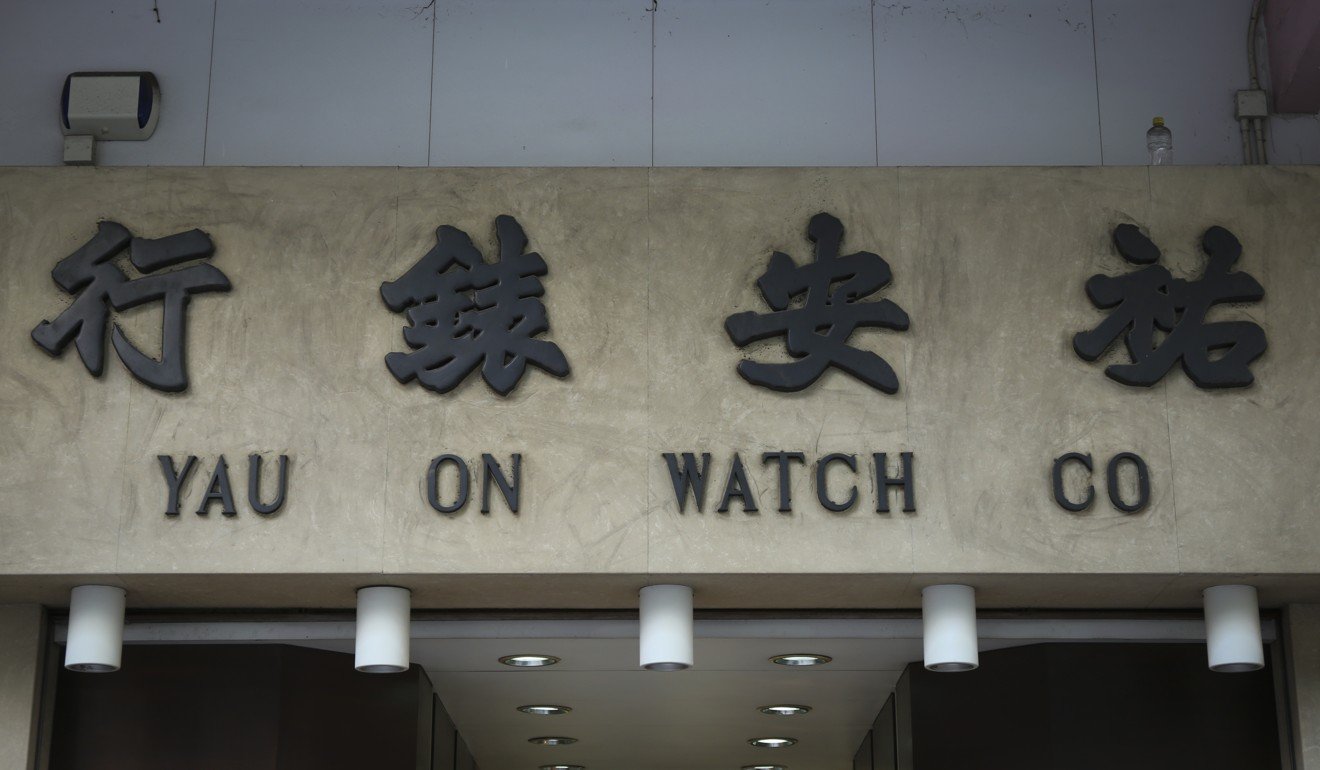 Since 2006, about 3,000 unauthorised signs have been removed each year by the government on public safety grounds, according to an online exhibition organised in 2014 by M+, Hong Kong's future museum of visual culture.
"The industry tied to writing Beiwei billboards is almost extinct. The style had been exclusively used to write shop signs, and Hong Kong society has been changing very quickly," says Sammy Or, a Chinese type designer who developed some of today's most widely used Chinese fonts.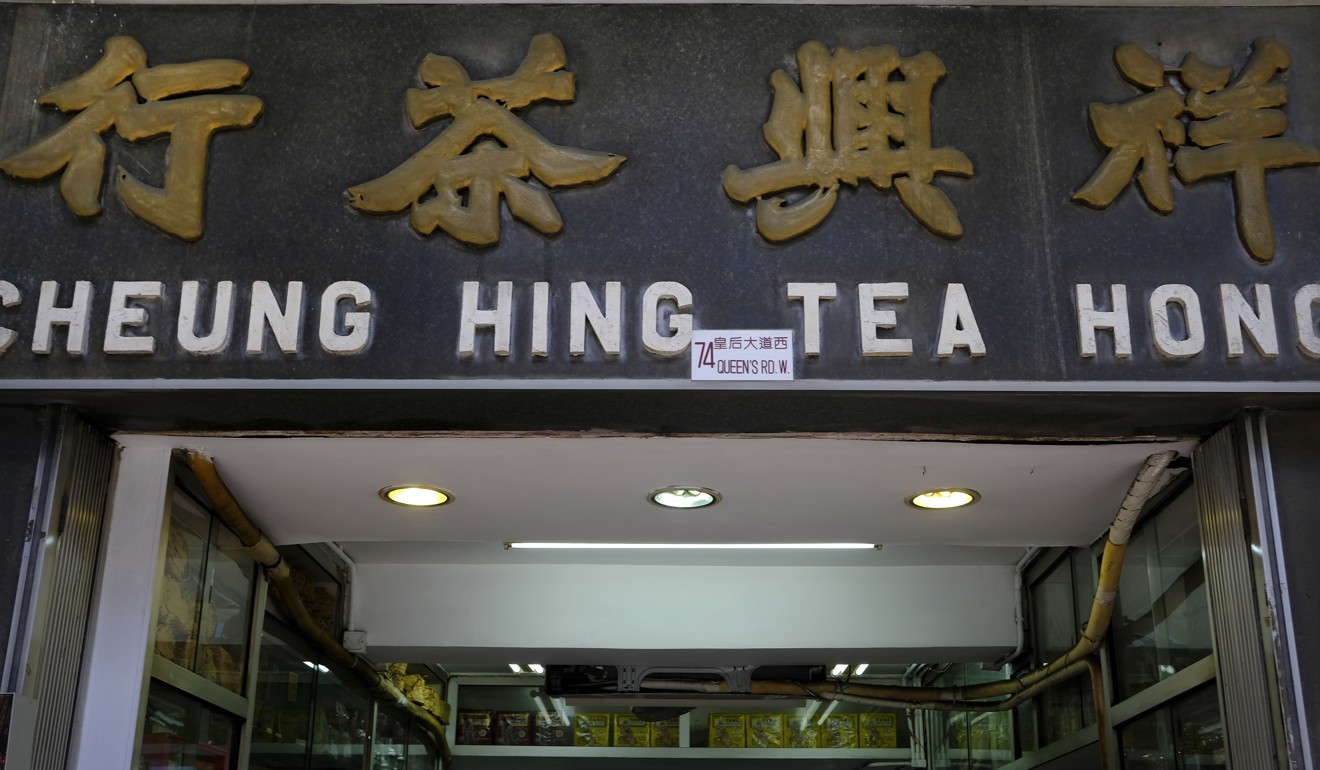 Yeung says he still manages to make a living by producing Beiwei stencils that he sells to companies to imprint their names on the sides of their trucks.
Despite their advanced age, Yeung and his wife, Chu Lai-ching, who is in her 70s, travel about 20km every morning from the New Territories town of Tuen Mun to their tiny, one-room workshop next to a busy road, which shakes every time a large vehicles passes.
Yeung says he has a steady base of regular customers – more than 30 painting and furnishing businesses. The stencil for a 400 sq cm (62 square inch) printed character sells for HK$10 (US$1.30), while a large 1.44-square-metre one costs HK$100.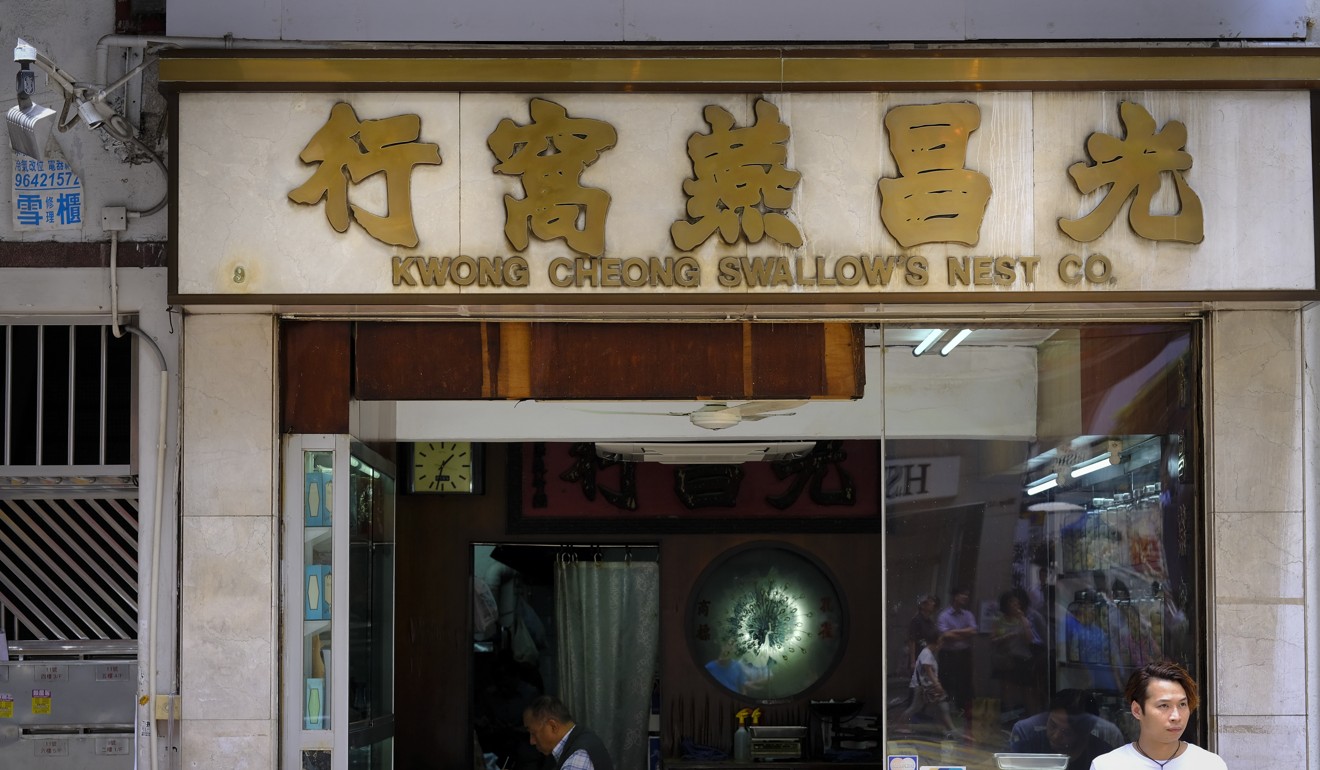 Nowadays, Yeung simply prints scans of characters that he has already saved on an outdated collection of floppy disks. His wife then uses the prints to create stencils for the customers. He says he has saved a bank of "several thousand" Beiwei characters.
"It took me more than two years to put a whole set of characters into the computer, which I bought in the '90s," says Yeung. He is worried he will lose all his work one day, because his 20-year-old computer is on its last legs.
Others are finding new ways to revive the Beiwei style on the streets of Hong Kong. Chan, the graphic designer, has started to digitise characters and transform the robust style into a new operational typeface, so it can be used on any computer.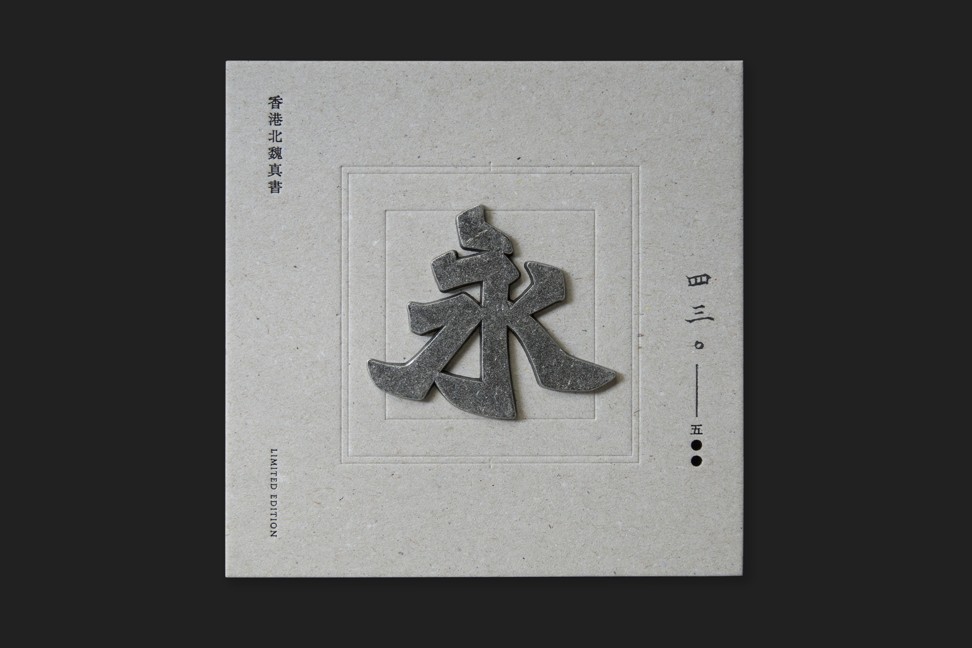 He believes many people will be interested. Several businesses "have already started using the design" without his authorisation, simply by stealing it online, he says with a laugh.
His graphic design firm, Trilingua, has also been using the typeface to create some of the indoor neon installations that have become a must-have for hip venues around town.
"I hope I can revive it through my design projects," Chan says.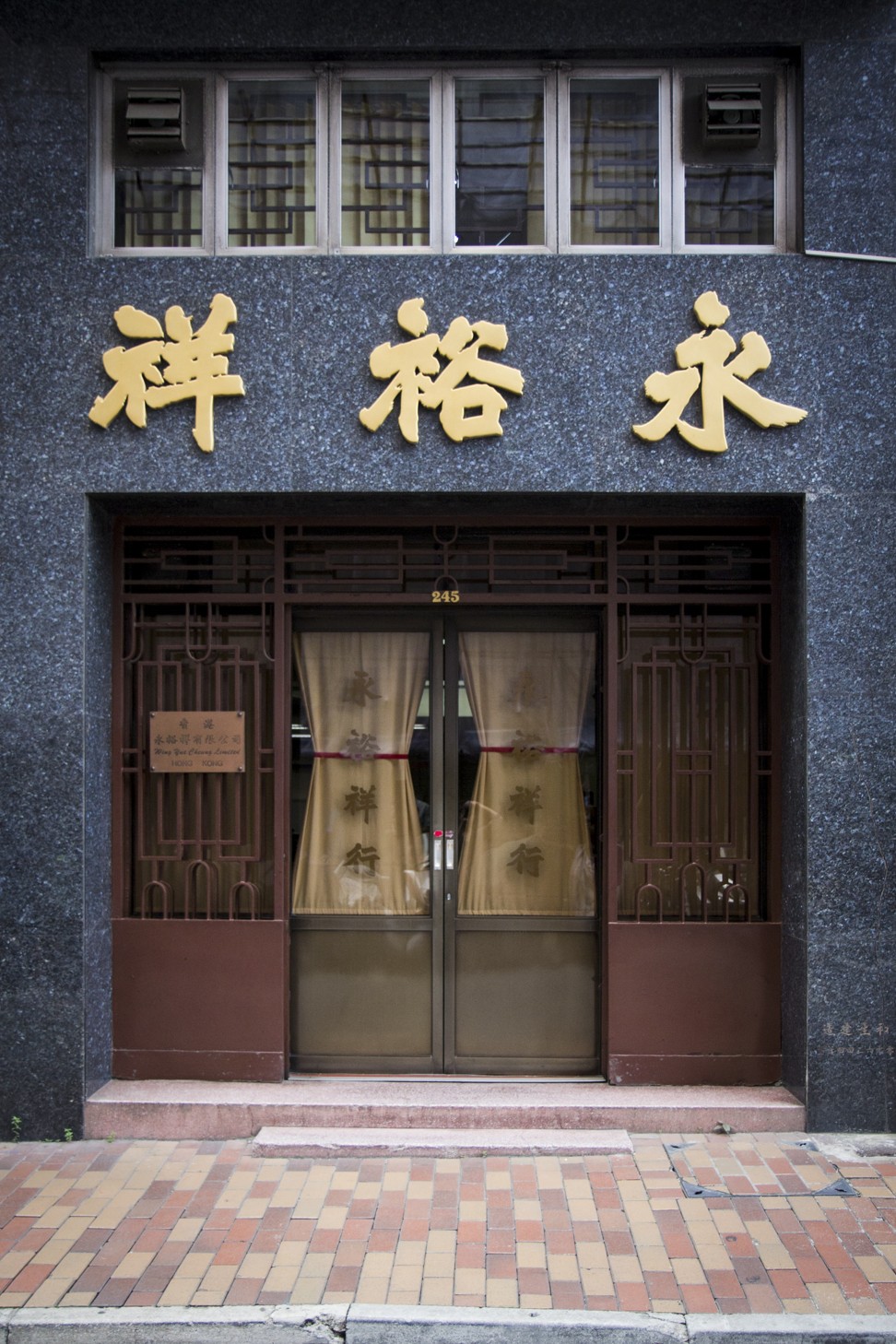 Sammy Or says he has found it difficult translating the main characteristics of Chinese calligraphy styles into digital fonts. "I am still trying to preserve their Chineseness," Or says.
Drawing quickly on a sheet of paper, he explains how a lack of symmetry is sometimes key to producing majestic characters.
"Sometimes the beauty of Chinese characters lies in a lack of balance, but lots of modern designs are losing that," he says.
Neon-lit diamonds, katakana and fortune bats
Although Beiwei Kaishu was one of the main styles of Chinese character used to create eye-catching billboards in Hong Kong, the city's emblematic neon lights have often combined various types of fonts and design elements, derived from both Western and Chinese tradition.
Among the Chinese calligraphy styles popular with businesses were Lishu, a horizontally compressed style which originated during the Qin dynasty (246-207 BC), and the Songti style, a technique designed for print but which lacked "graphic impact", designer Keith Tam notes in an essay on the topic.
Visual tricks were also used to make neon lights as noticeable as possible. Early signs used to combine red characters and a green-lit frame – two contrasting colours that made the light displays difficult to ignore.
Head to the evocative Mido Café, near the Tin Hau temple in Yau Ma Tei on the Kowloon peninsula, to see an example of this use of colours in its sign, which dates from the 1970s.
Size also mattered, and business owners often competed with each other to erect the biggest sign on the street, with structures reaching across the street or as high as several floors of a building. (Due to public safety concerns, most of these gigantic signs have been removed since the mid-2000s.)
As technology evolved, sign makers also began to programme strips of neon lights to blink in sequence, creating the illusion of movement.
Some businesses stuck to elements of Chinese culture to promote their services. A notable example is Hong Kong's pawn shops, whose signs are shaped to resemble the motif of a bat holding a golden coin – a sign of good fortune.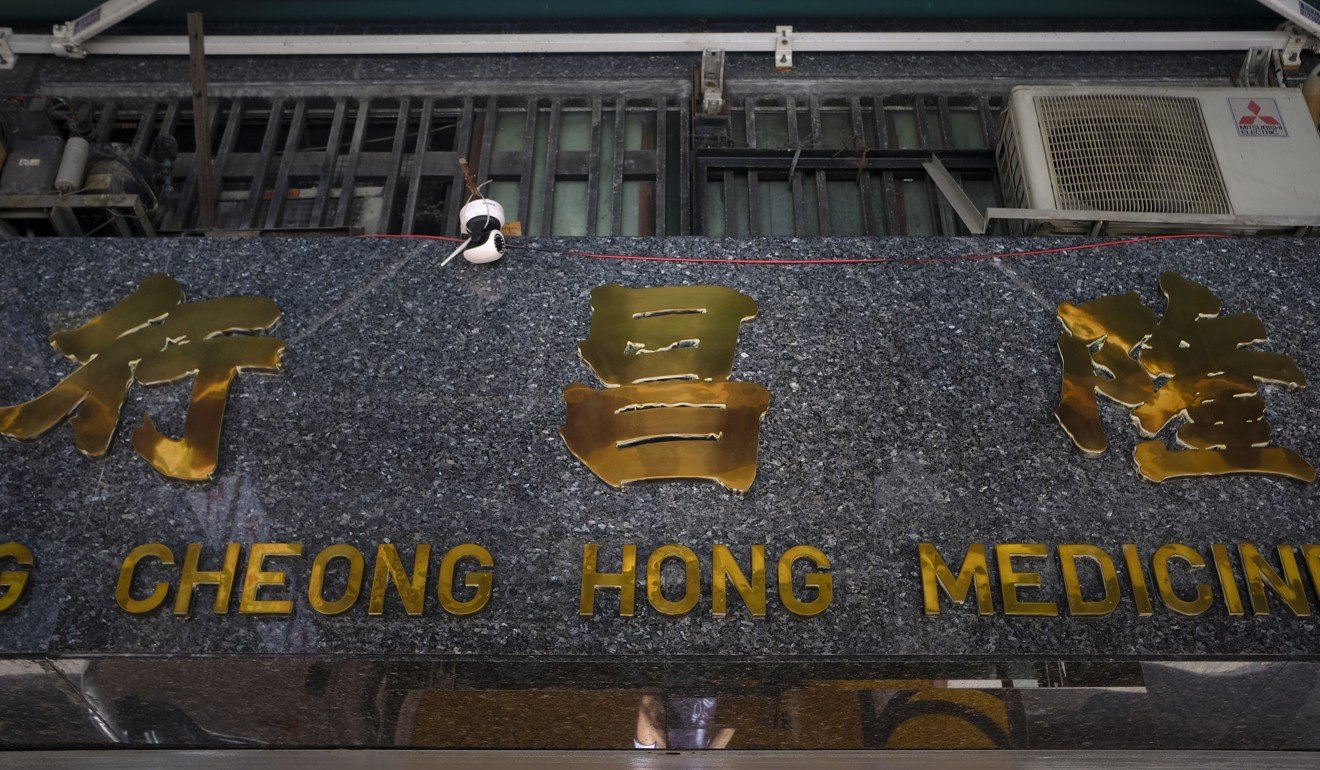 Other businesses have incorporated Japanese katakana characters and Western script in their billboards to appear cosmopolitan or modern. A good example of this can be found on the imposing neon sign of one of the first Tsui Wah restaurants, in Parkes Street, near Jordan MTR station.
Nightlife venues such as clubs, saunas and mahjong parlours used specific elements on their signs to convey a sense of debauchery and hedonism. Girl-shaped neon lights, diamonds and Greek columns have often greeted nighttime revellers in Hong Kong.
This article appeared in the South China Morning Post print edition as: Famous old characters