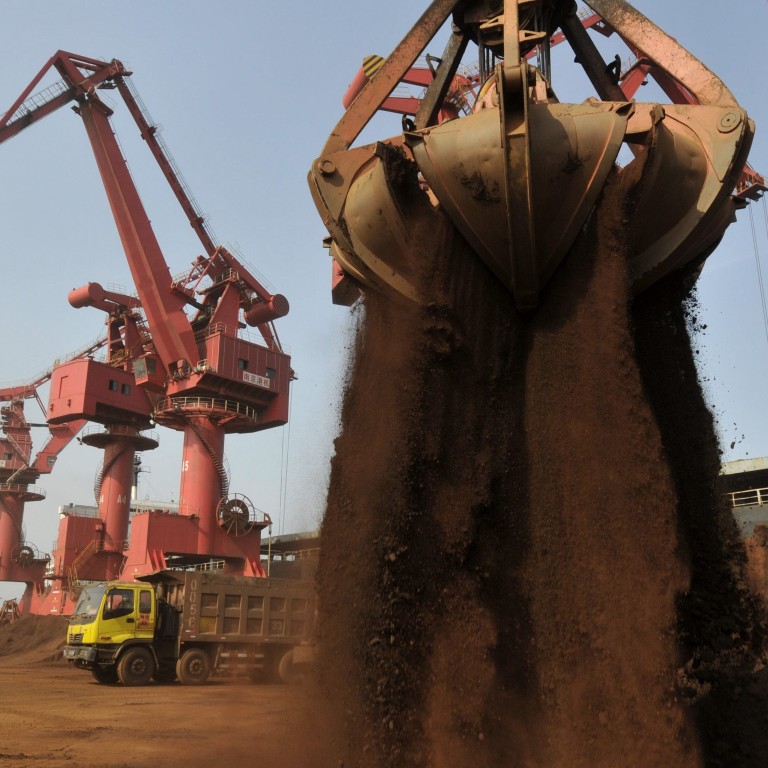 Indian iron ore exports to China surged in 2020, but India's own needs keep it from being a key supplier
India exported 88 per cent more iron ore to China last year, but it accounted for only 1.8 per cent of China's import total
Increase in iron ore exports was commercially opportunistic, with Indian exporters taking advantage of China's strong demand and sharply higher prices
India is not poised to become a major new supplier of iron ore to China, despite an increase in iron ore trade between the two countries in 2020, according to analysts.
China's imports of Indian iron ore rose 88 per cent last year to 44.8 million tonnes, from 23.8 million tonnes in 2019, according to full-year data released by China's customs agency on Wednesday. But the increase of 21 million tonnes was a mere 1.5 per cent of the total 1.4 billion tonnes of iron ore that China imported in 2020.
That is nowhere near enough to transform India into a key supplier, analysts said.
India's protection of its domestic iron ore supply for its own steelmaking industry is also expected to stop it from becoming a major net exporter. Other hurdles include India's 30 per cent export duty on iron ore having more than 58 per cent iron content, which makes it expensive for buyers such as China.
While the Chinese government is making plans to both expand and diversify its supply of iron ore outside of Australia and Brazil, at the same time looking for alternative raw materials such as scrap steel to supply its domestic industry, seeking a greater supply from India is simply not a viable option, analysts said.
The increase in last year's exports was commercially opportunistic, with Indian exporters taking advantage of China's strong demand and sharply higher iron ore prices, all the while offloading surplus ore during a year in which domestic steel production was disrupted by the coronavirus pandemic, they added.
"India has traditionally been a swing supplier," Wood Mackenzie senior iron ore analyst Kim Christie said. "We saw a tighter seaborne supply of iron ore last year, Chinese demand was unusually higher than anticipated and prices were great. India saw an opportunity to increase its exports, and there was also a bit of relaxation in selling ore outside of India."
She expects the volume of Indian iron ore exports this year to drift back towards 2019 levels.
"India's exports did indeed grow in 2020, but we'd characterise it as a short-term response to market conditions rather than anything structural," said Dr James Stevenson and Kamal Ailani, analysts for market intelligence firm IHS Markit, who asked to be quoted together.
The low level of Indian steel production in the initial months of the pandemic, along with higher production from India's main iron ore hub in the state of Orissa due to the impending expiration of mining leases, resulted in a sudden surplus of iron ore in the subcontinent, they said.
CRU Group's senior steel analyst, Atul Kulkarni, based in Mumbai, said the steel sector should continue to expect India's iron ore exports to hover between 30 million and 50 million tonnes a year in the medium term, reinforcing that its higher exports last year were not extraordinary.
Commodities consultancy Avatar Commodities' managing director, Andrew Glass, said that while India's contribution to the iron ore supply delivered by sea has garnered attention, it also faced significant challenges, including regular Indian government bans on exports to protect the domestic iron ore supply and steel industry.
"There are significant challenges to consider regarding [India's] viability as a real alternative [for Chinese supply] given the volume, reliability and consistency of sustainable supply," he said.
Questions about the reliability of India's iron ore exports were laid bare in December when the Indian Steel Association called for an immediate six-month ban on iron ore shipments, given soaring prices and a shortage of the product.
India has a long-standing practise of protecting its steel industry, which is the second-largest in the world after China's but still far behind in terms of overall production with just over 100 million tonnes in 2020 compared with China's 1.053 billion tonnes. India aims to push steel output up to 300 million tonnes by 2030, but to do so it will have to compete for iron ore with China.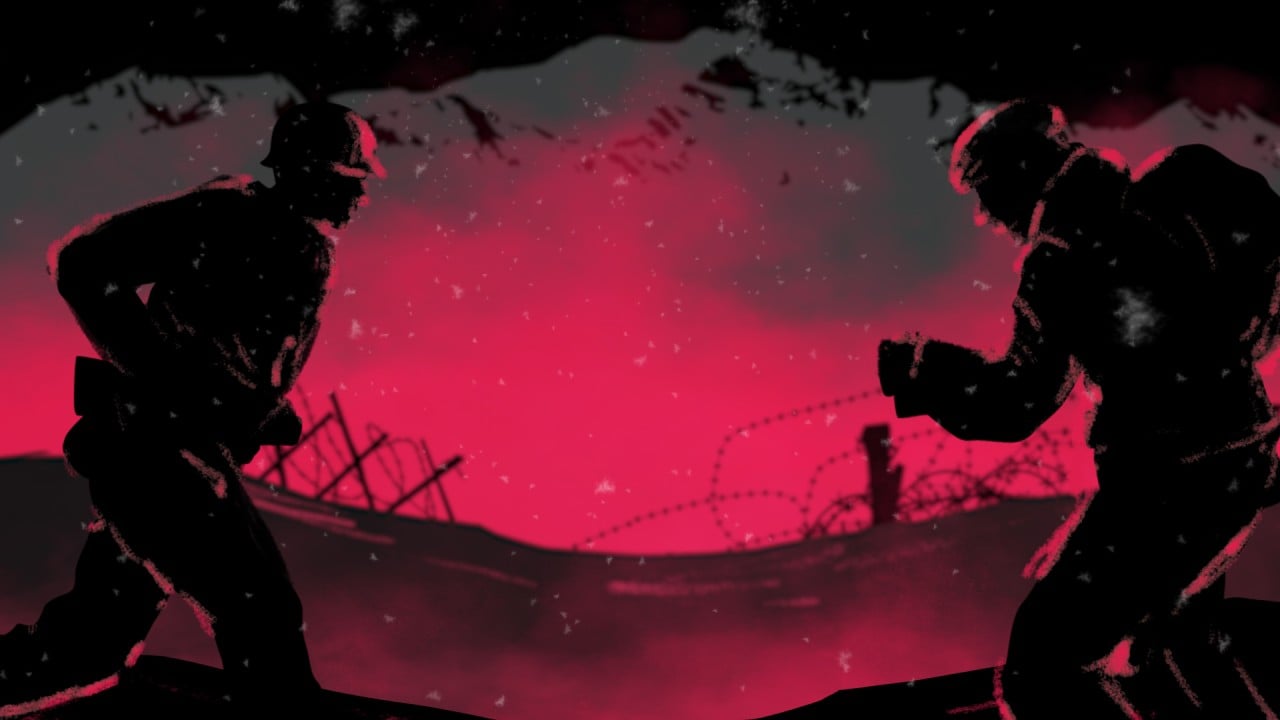 06:15
Who has the upper hand in the India-China border dispute?
Who has the upper hand in the India-China border dispute?
China does not have enough iron ore to sustain its steelmaking ambitions, with its current production of about 200 million tonnes of iron ore being far short of sating the nation's annual appetite, which includes 713 million tonnes imported from Australia and 236 million tonnes from Brazil, based on figures for last year reported by China customs on Wednesday.
India's iron ore production is not expected to change much in 2021, likely reaching 203 million tonnes, Christie said. China, on the other hand, is expecting to consume 1.38 billion tonnes of iron ore.
Another key issue constraining Indian exports is the quality of its ore.
"Medium- and high-grade exports from India are discouraged, as any grade above 58 per cent iron is hit with a big export duty of 30 per cent a tonne," said IHS Markit's Stevenson and Ailani.
"India produces a lot of medium-grade [iron ore] fines product – around 60 to 62 per cent iron content – which is what China would really like, but the export duty seriously hurts the likelihood of it getting exported."
IHS Markit and Wood Mackenzie both expect there to be future production issues in India's main iron ore state of Orissa and also in Goa, due to a mining ban triggered by illegal mining.
"But even if those [iron ore production issues] are resolved, we don't see India as a meaningful alternative for Australia or Brazil in the long term," Stevenson and Ailani said.
At best, China might use some of India's iron ore as a stopgap amid supply constraints from Australia and Brazil, added Alexander Mason, founder of Ferrum Commodities Trading.