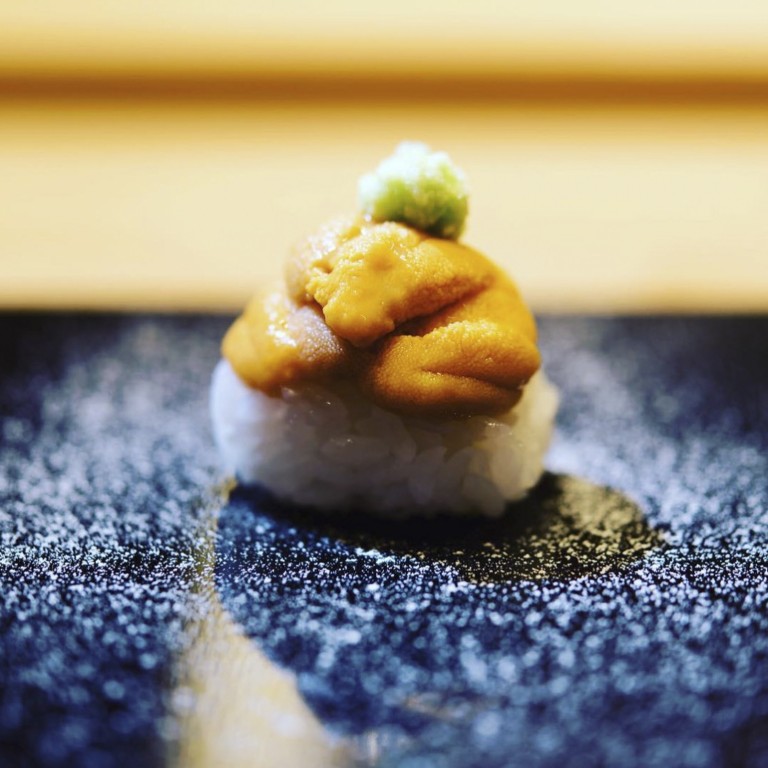 Sushi and southern Chinese food in Hong Kong – top picks of a Japanese chef at Michelin-starred restaurant
Chef Mitsuru Konishi, of Michelin-star French-Japanese restaurant Zest by Konishi, loves sushi, and shares his favourites in Hong Kong and Kanazawa in Japan
He also reveals his favourite fine-dining spots, including Caprice, where he enjoys cuisines from French to Chinese crafted by some of the city's best chefs
Born in Okayama, Japan, Mitsuru Konishi is executive chef of one-Michelin-star French-Japanese restaurant Zest by Konishi, in Hong Kong. He will be collaborating on a series of 10-course dinners at China Tang, in Hong Kong's Landmark, with the restaurant's executive chef, Menex Cheung, from September 26-28. He spoke to Andrew Sun.
I love casual dining and simple Japanese food. I'm not a party person but I do enjoy fine dining from time to time, depending on the occasion.
I am open to trying new or strange foods – even worms or rabbit head – but I'd absolutely say no to durian and stinky tofu.
Restaurants in Hong Kong that impress me include Sushi Sase (Shop G1, Baskerville House, 22 Ice House Street, Central. Tel: 2815 0455).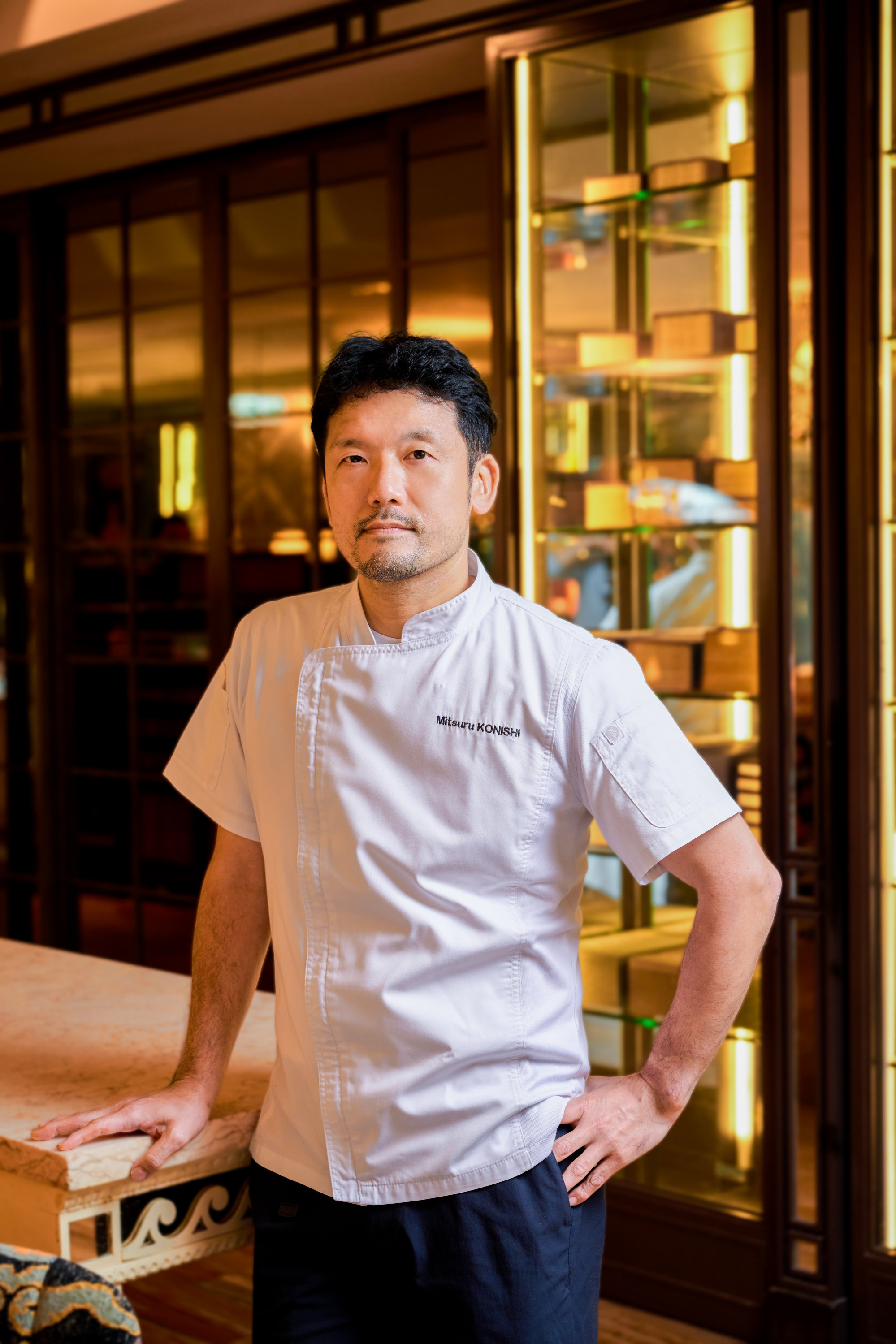 I think chef Sase Satoshi has a similar approach to me, pursuing refined techniques with passion and simplicity.
Also, he uses his connections to import rare ingredients directly from Hokkaido, in northern Japan, and this makes his sushi different from all others in the city.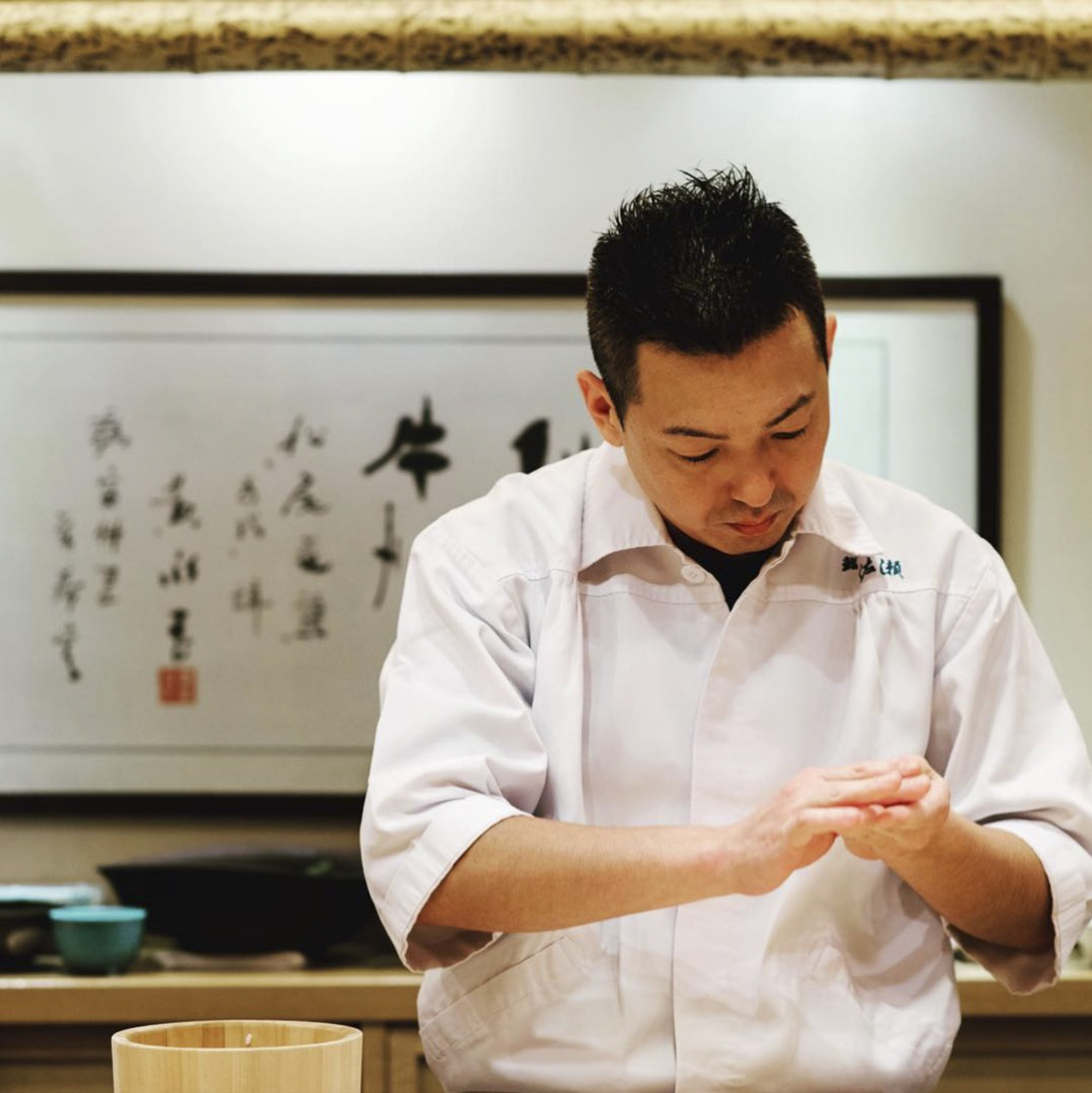 Unfortunately, I heard that he might be returning to Japan soon, so I want to visit chef Sase again before he leaves.
Another favourite of mine is Canton Bistro (G/F, Portion B, Club Wing, Ocean Park Marriott Hotel, 180 Wong Chuk Hang Road, Wong Chuk Hang. Tel: 3555 1910).
I love Shunde food from southern China and how the simple cooking techniques bring out the natural flavours of the ingredients. Chef Tam never uses too much seasoning, which allows these flavours to shine through.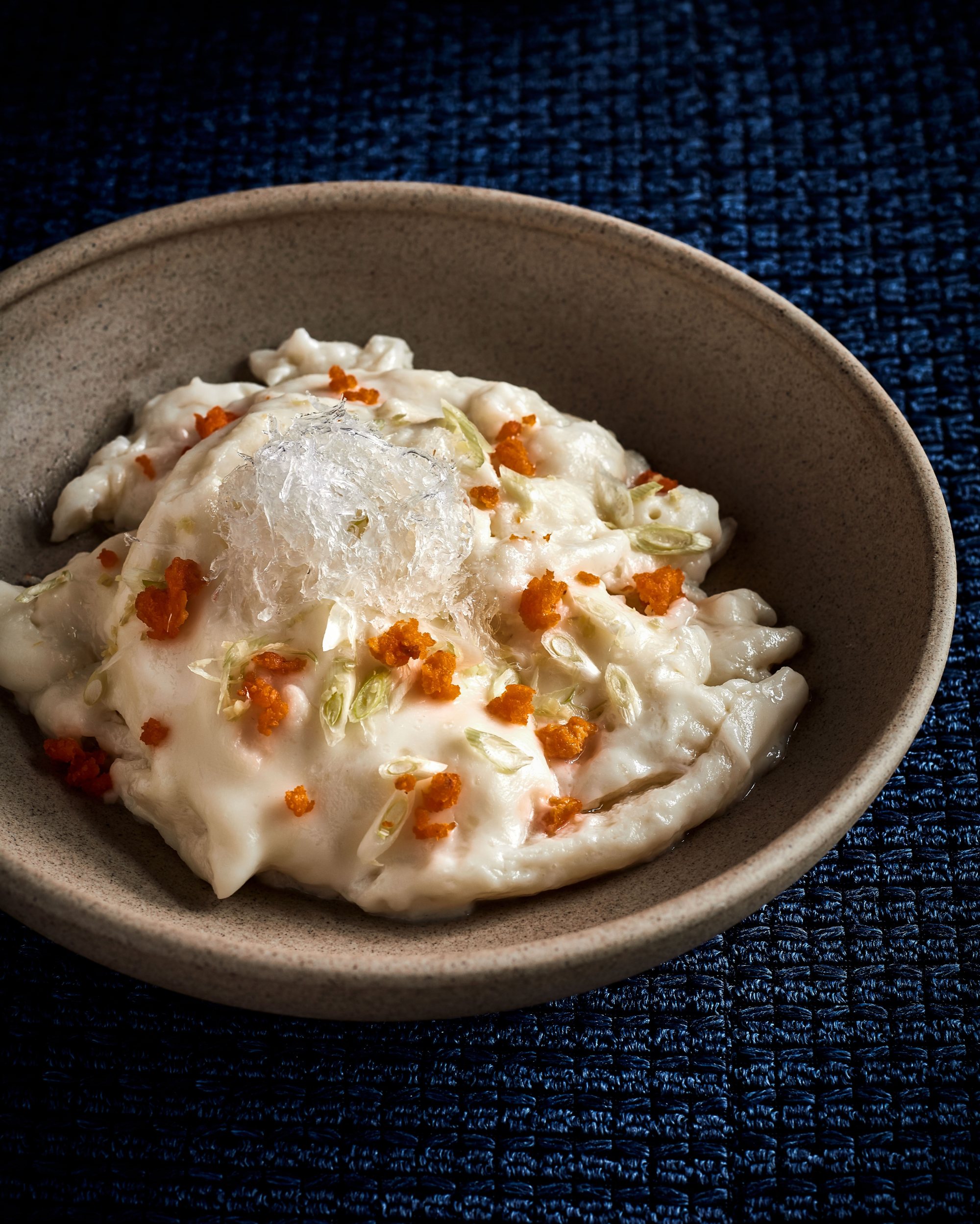 I would take tourists to
Wing Restaurant
(29/F, The Wellington, 198 Wellington Street, Sheung Wan. Tel: 2711 0063) by Vicky Cheng.
The restaurant gives a playful take on Chinese cuisine. I am impressed by how chef Vicky incorporates Western influences into his Chinese dishes. Also, the environment there is amazing.
For a celebration, I would go to
Caprice
(6/F, Four Seasons Hotel, 8 Finance Street, Central. Tel: 3196 8860).
Chef de cuisine
Guillaume Galliot
is a good friend, and I admire the dedication and skill that go into making his refined dishes. The service and environment are perfect too.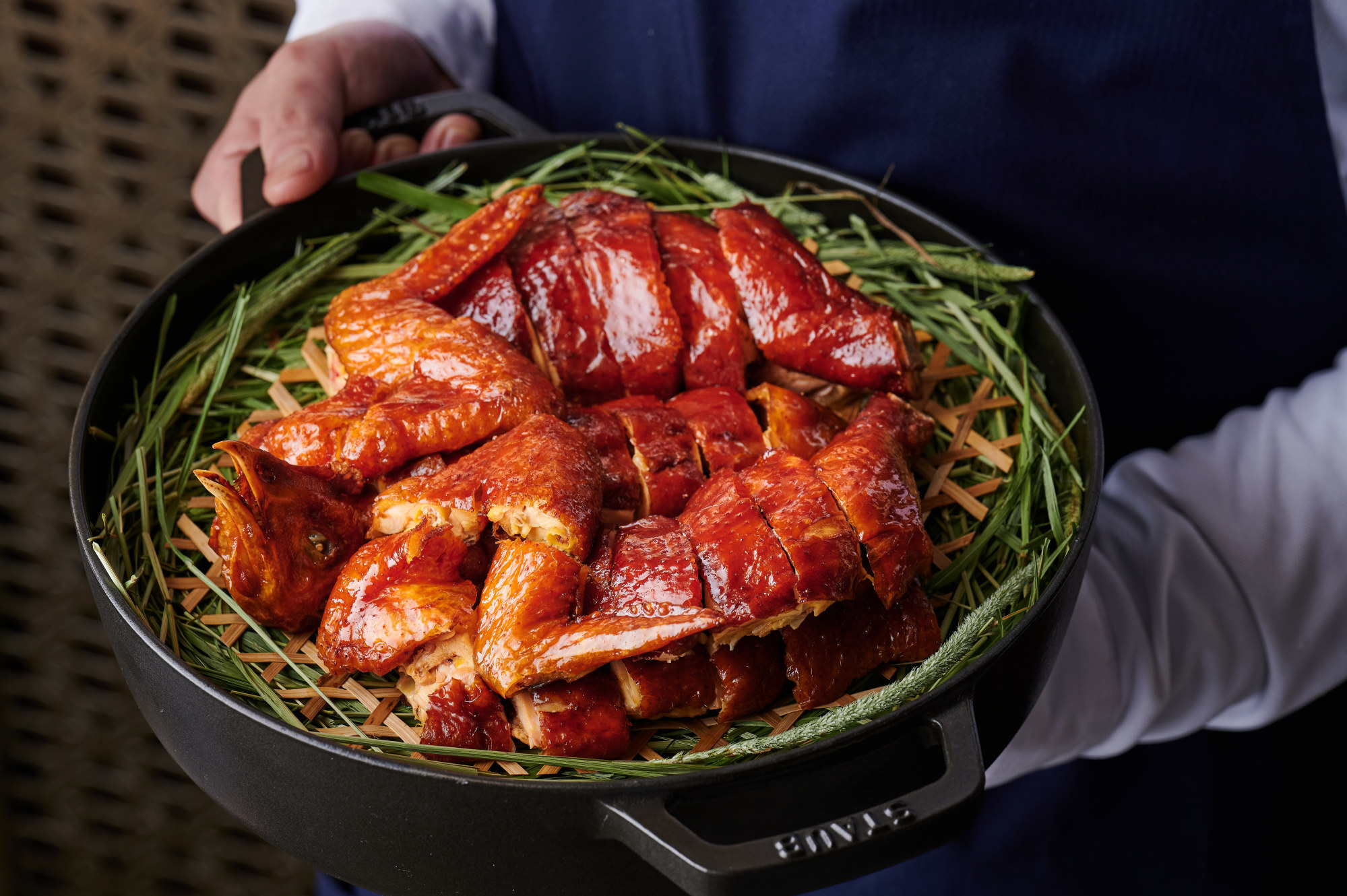 I look forward to visiting the Japanese countryside again. Every region has a different cooking style, with ingredients unique to any given area.
I'd like to visit
Kanazawa
again, on the Sea of Japan. The city has a lot of incredible seafood.
A restaurant I want to revisit is Otomezushi (4-10 Kiguramachi, Kanazawa, Ishikawa Prefecture. Tel: +81 76 231 7447). It's a sushi place that has been around for over 20 years, with only eight seats and no fancy decor.
It's just a simple sushi bar, but when I went with my wife last time we had a peaceful and delicious experience, and I got to try two special species of sweet shrimp that I'd never tried before.