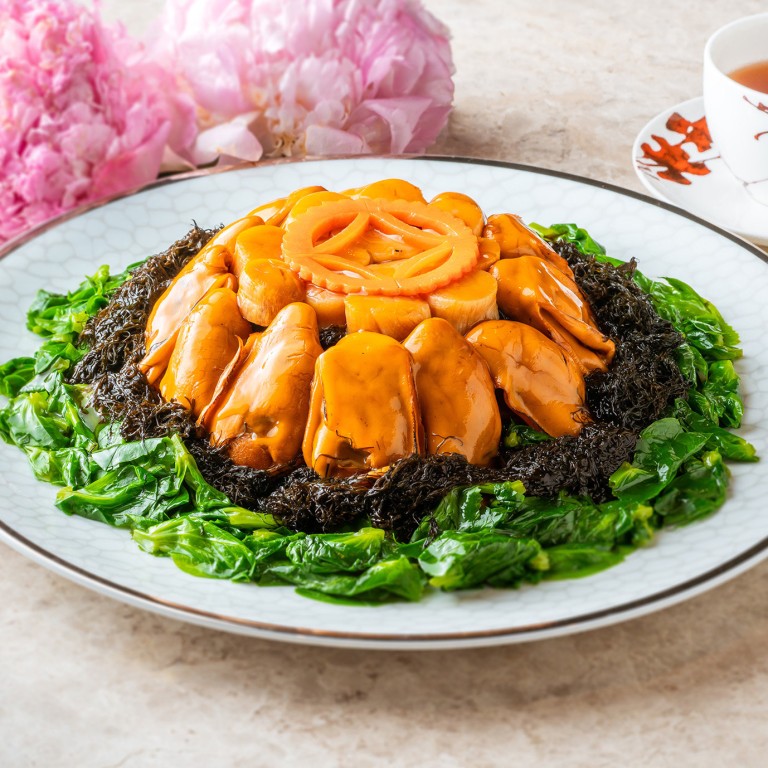 Lunar New Year 2023: 15 of the best Hong Kong restaurants to celebrate the Year of the Rabbit with luxurious Chinese food
Here's our pick of the best new year menus at high-end Chinese restaurants so that you can enjoy a delicious and luxurious start to the Year of the Rabbit
We've selected both places that can cater to smaller parties and those that put out full banquet tables
Lunar New Year is all about family and surrounding yourself with auspicious things, so what better way to celebrate than a luxurious meal?
But with so many high-end Chinese restaurants in Hong Kong it can be hard to choose which one to book.
Fret not: here's our breakdown of some of the finest Chinese restaurants offering quintessential Lunar New Year menus across the city, listed in alphabetical order.
We have selected several places that can cater to smaller parties rather than a full banquet table (though we have those too), and venues that are not short of the usual auspicious offerings of abalone, lobster and more.
1. Chiu Tang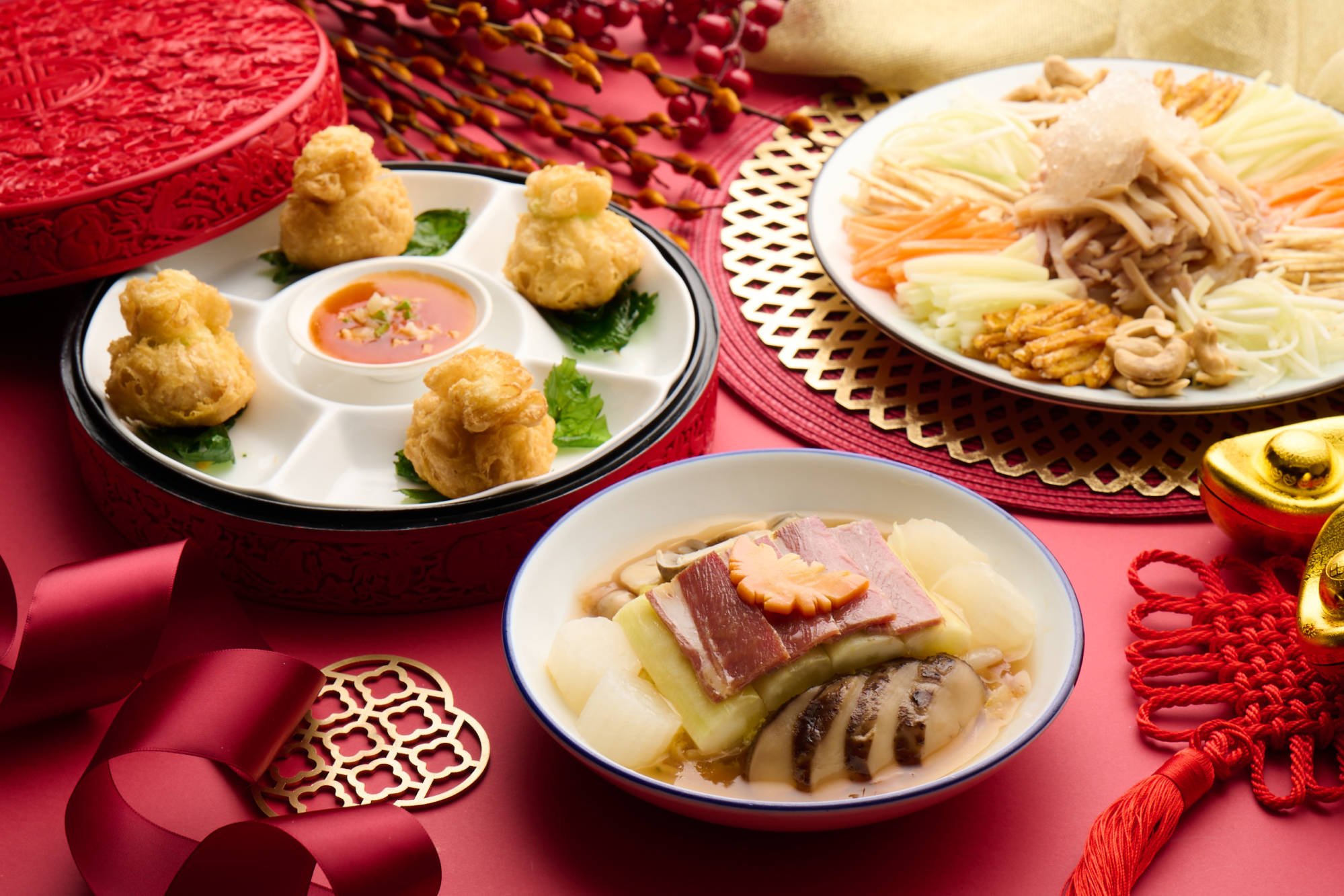 Known for its copious use of seafood and famously unique brine, Chiu Chow cuisine is a favourite for those who love oysters, crab and abalone.
Chiu Tang's fabulous Lunar New Year lunch menu, priced at HK$398 (US$50) per person, includes auspicious menu items such as housemade puddings, but also includes dim sum, braised sun-dried oyster with sea moss, brine-marinated deboned pig's knuckle, and more.
2/F The Galleria Plaza, 9 Queen's Road Central
2. Cuisine Cuisine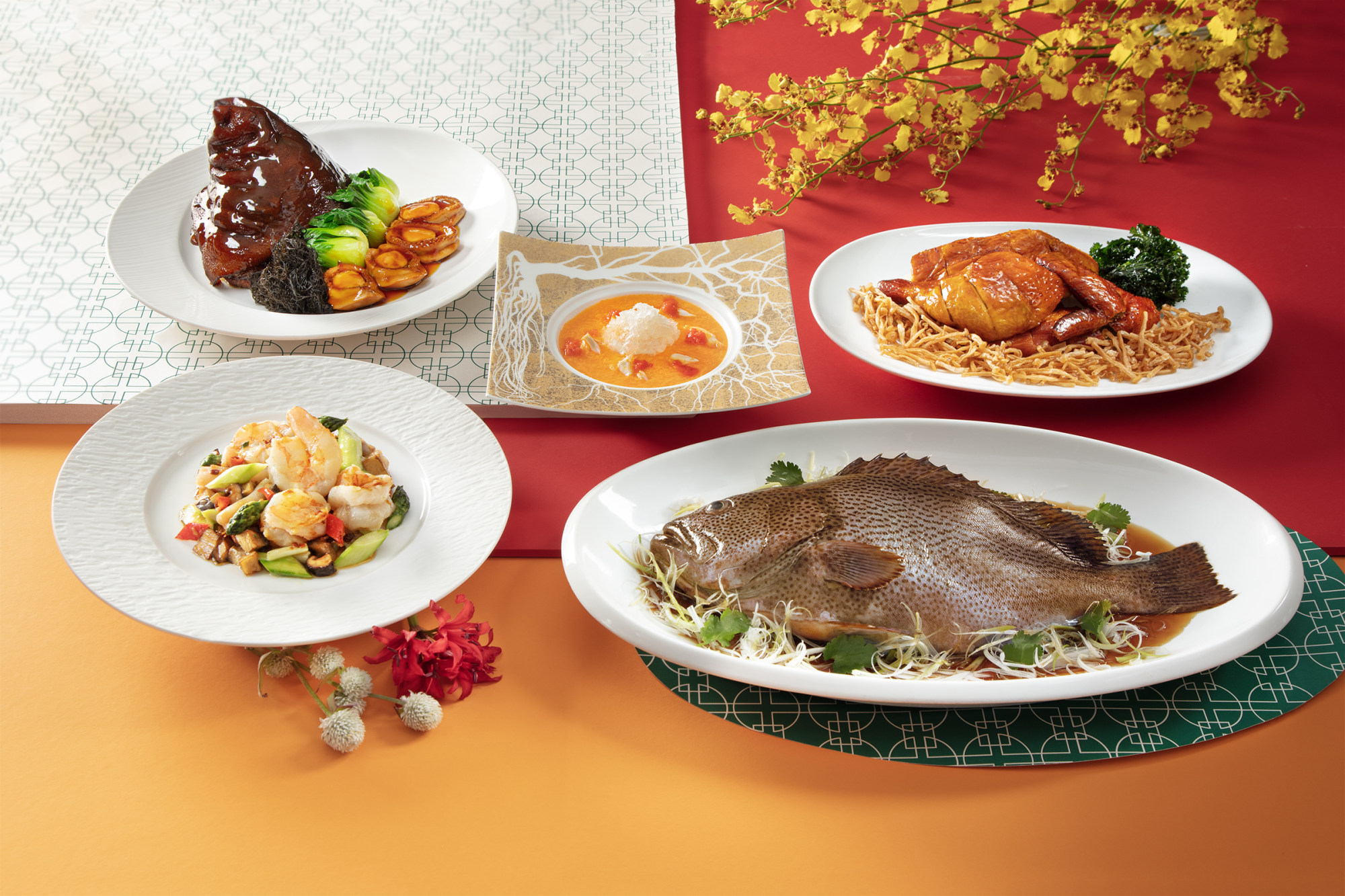 Celebrate the Year of the Rabbit at Cuisine Cuisine with an eight-course menu (starting at HK$4,088 for four people) prepared by chef Edwin Tang to tantalise your taste buds.
Sink your teeth into luxurious dishes such as braised whole abalone with pork knuckle, steamed blue coral grouper, and braised bird's nest soup with crabmeat and roe.
3/F, The Mira Hong Kong, Mira Place, 118 Nathan Road, Tsim Sha Tsui
3. Duddell's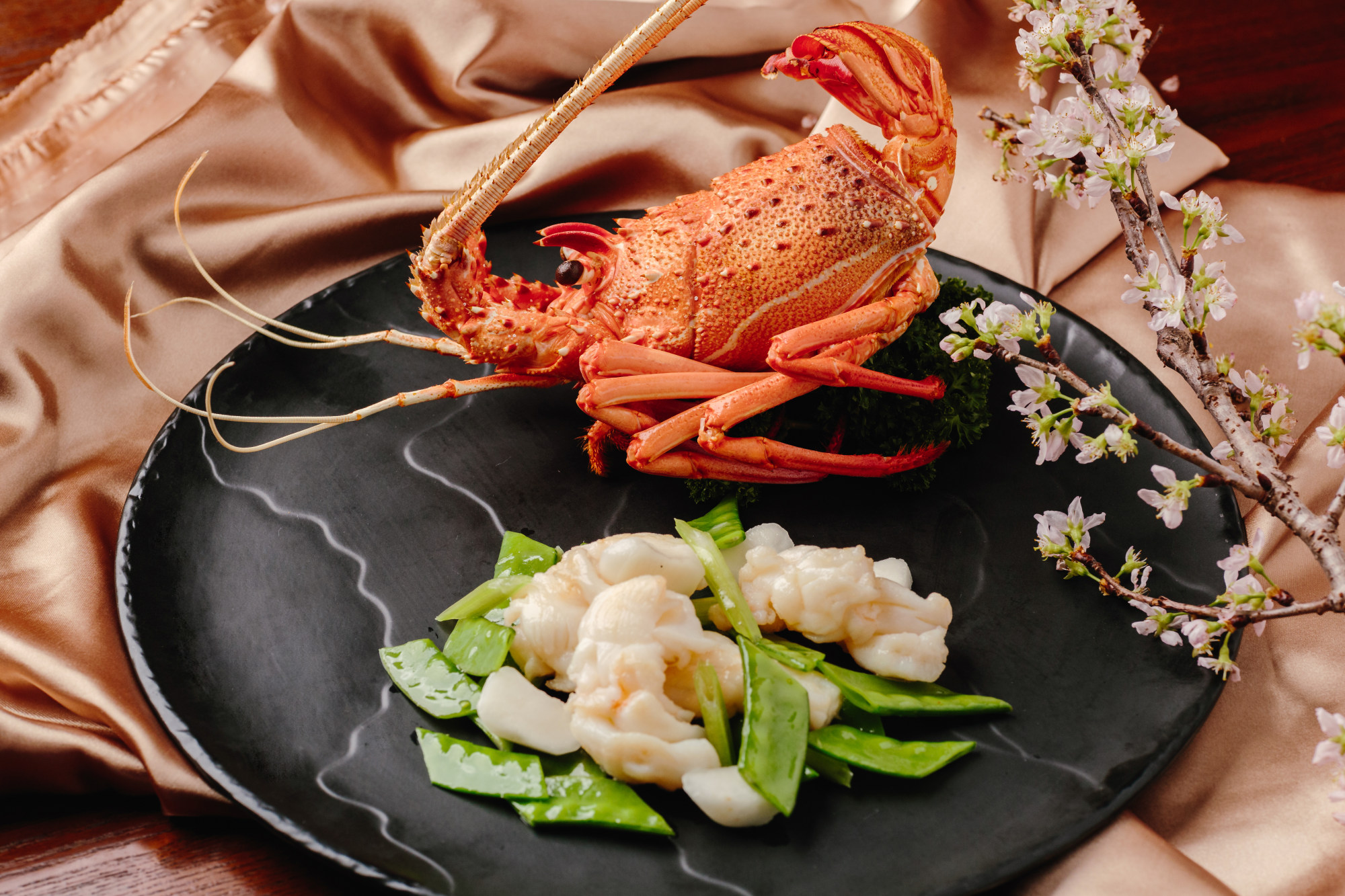 For a Michelin-starred Lunar New Year dinner experience, head over to Duddell's in Central.
Priced at HK$1,088 per head for six courses and HK$1,988 per head for the eight-course menu, a feast here includes opulent menu items such as braised pork knuckles with semi-dried oyster and dried black moss, braised Yoshihama abalone with oyster sauce and shiitake mushroom, and sweetened double-boiled imperial bird's nest with red date and longan.
Level 3, 1 Duddell Street, Central
4. Forum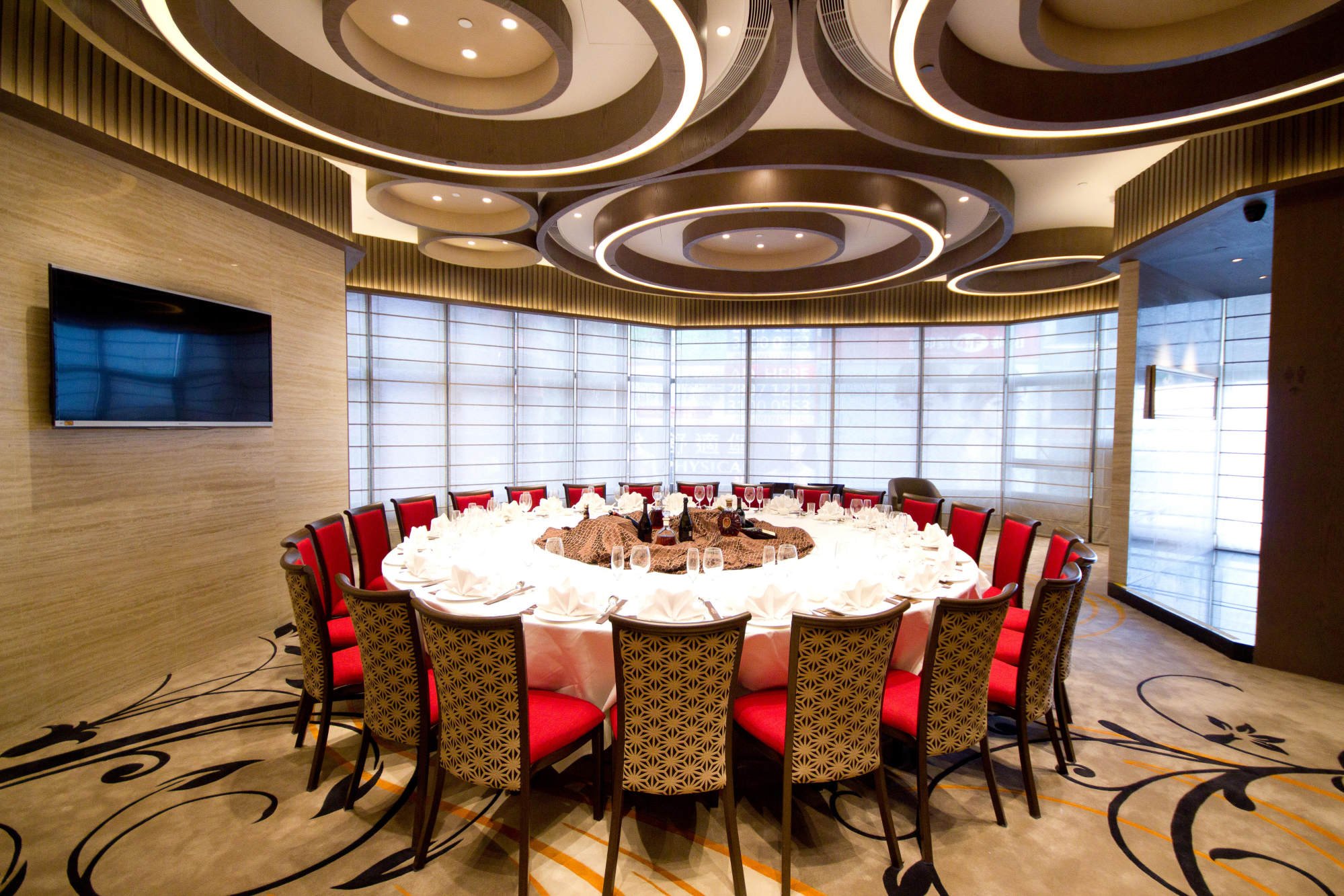 Three-Michelin-star Forum is set to impress the most discerning of palates with its Lunar New Year menu (HK$9,800 for six people).
Deep-fried crispy chicken, stir-fried foie gras with mushrooms alongside deep-fried crabmeat fritters, and of course Forum's signature braised Ah Yat abalone with goose webs are all on the line-up.
1F, Sino Plaza, 255-257 Gloucester Road, Causeway Bay
5. Grand Majestic Sichuan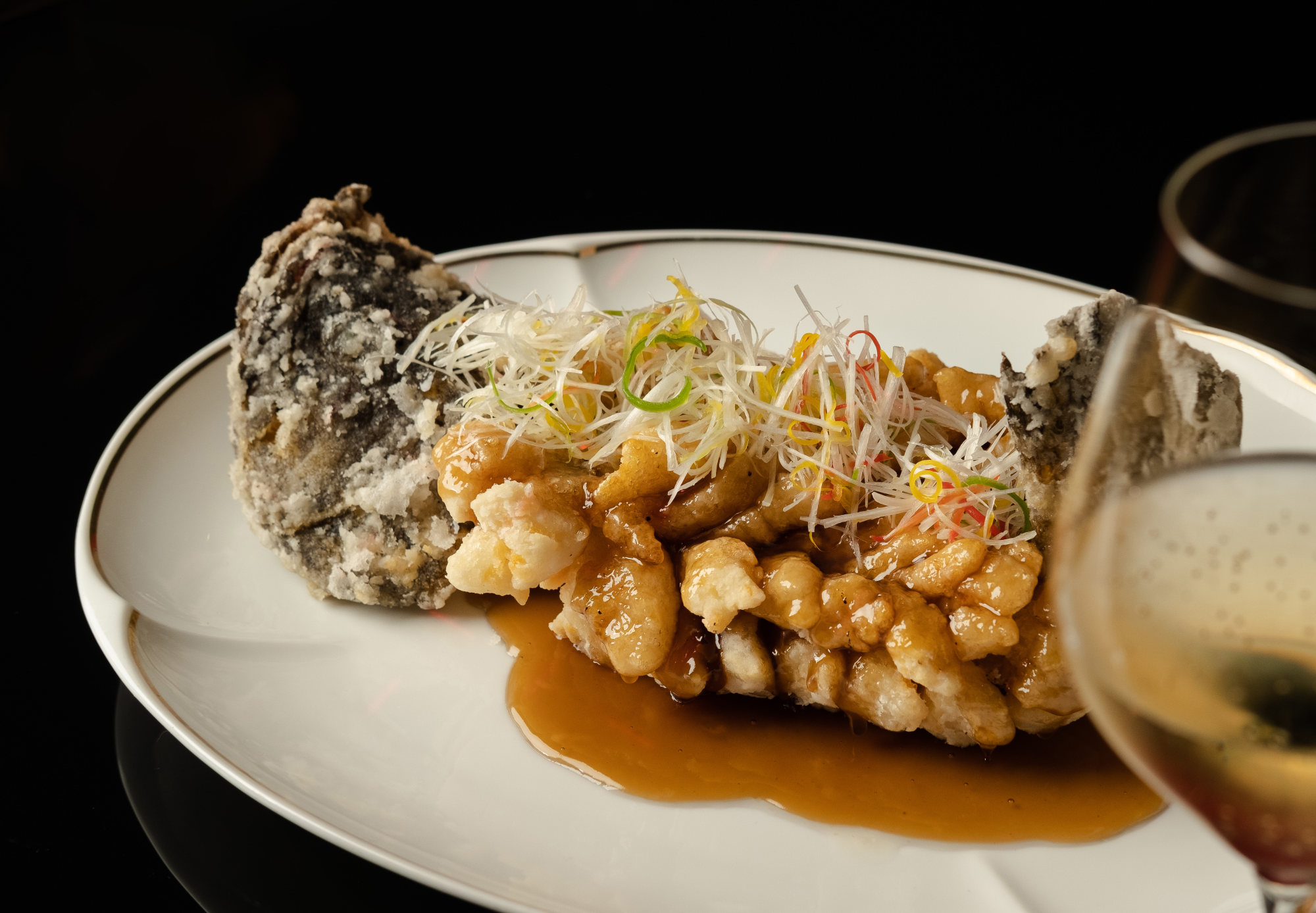 Spice up your Lunar New Year with Grand Majestic Sichuan's festive menu (HK$888 per person).
The delicious feast starts with poached Kurobuta pork belly with garlic and chilli and features firecracker local three yellow chicken with facing heaven chillies.
It wouldn't be a proper Sichuan meal without dan dan mian (noodles being auspicious for new year) to round things off.
Shop 301, Alexandra House, 18 Chater Road, Central
6. Ho Lee Fook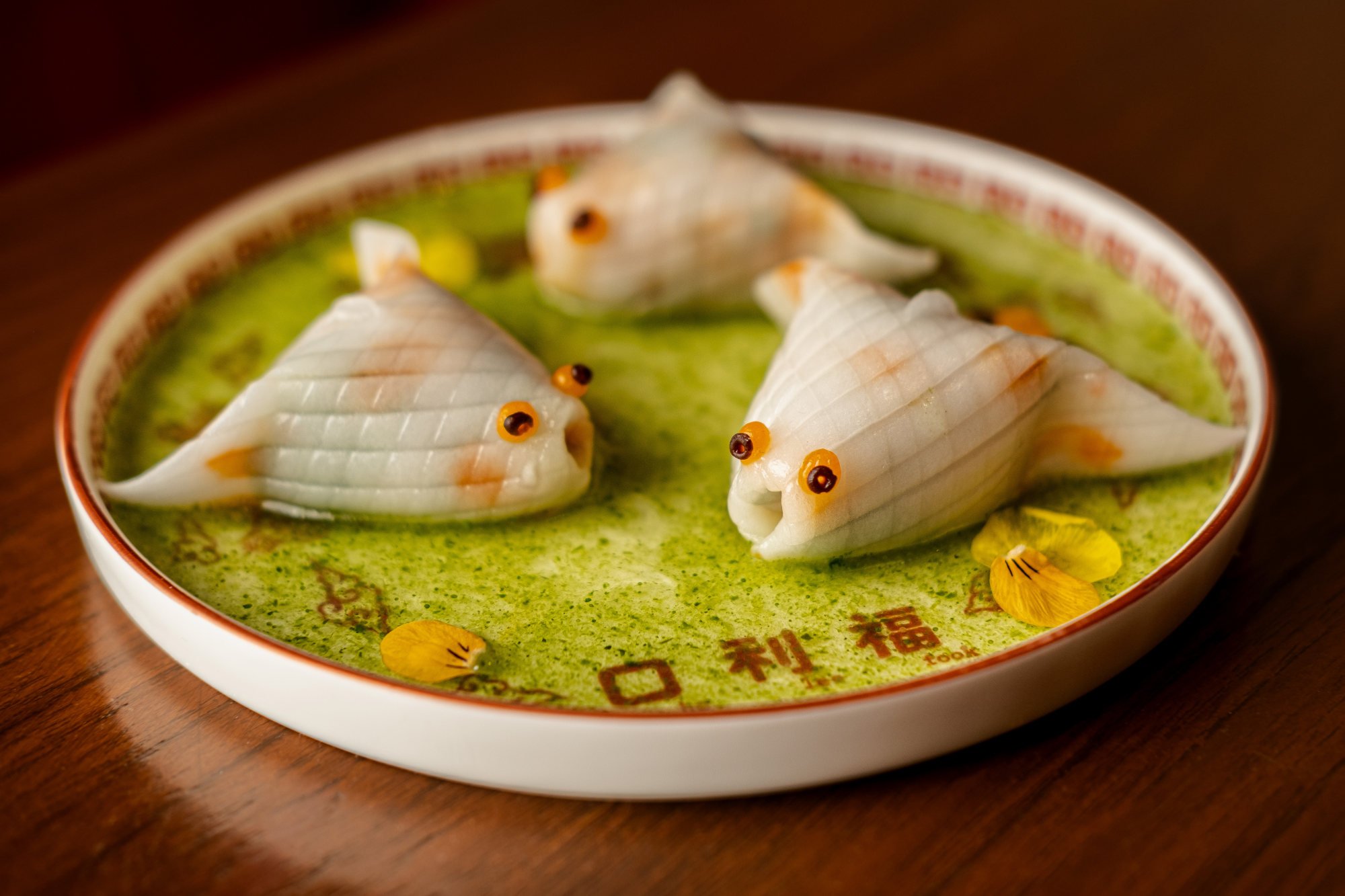 You can guarantee you will start your new year on the right foot with Ho Lee Fook's Kung Hei Fat Choy menu (HK$688).
Aside from an array of starters, such as Chiu Chow-style raw prawn "lo hei" or mixed noodles and fish dumplings, diners can also sink their teeth into the restaurant's famous Kurobuta pork char siu and "stir-fry king".
3-5 Elgin Street, Soho, Central
7. Hung Tong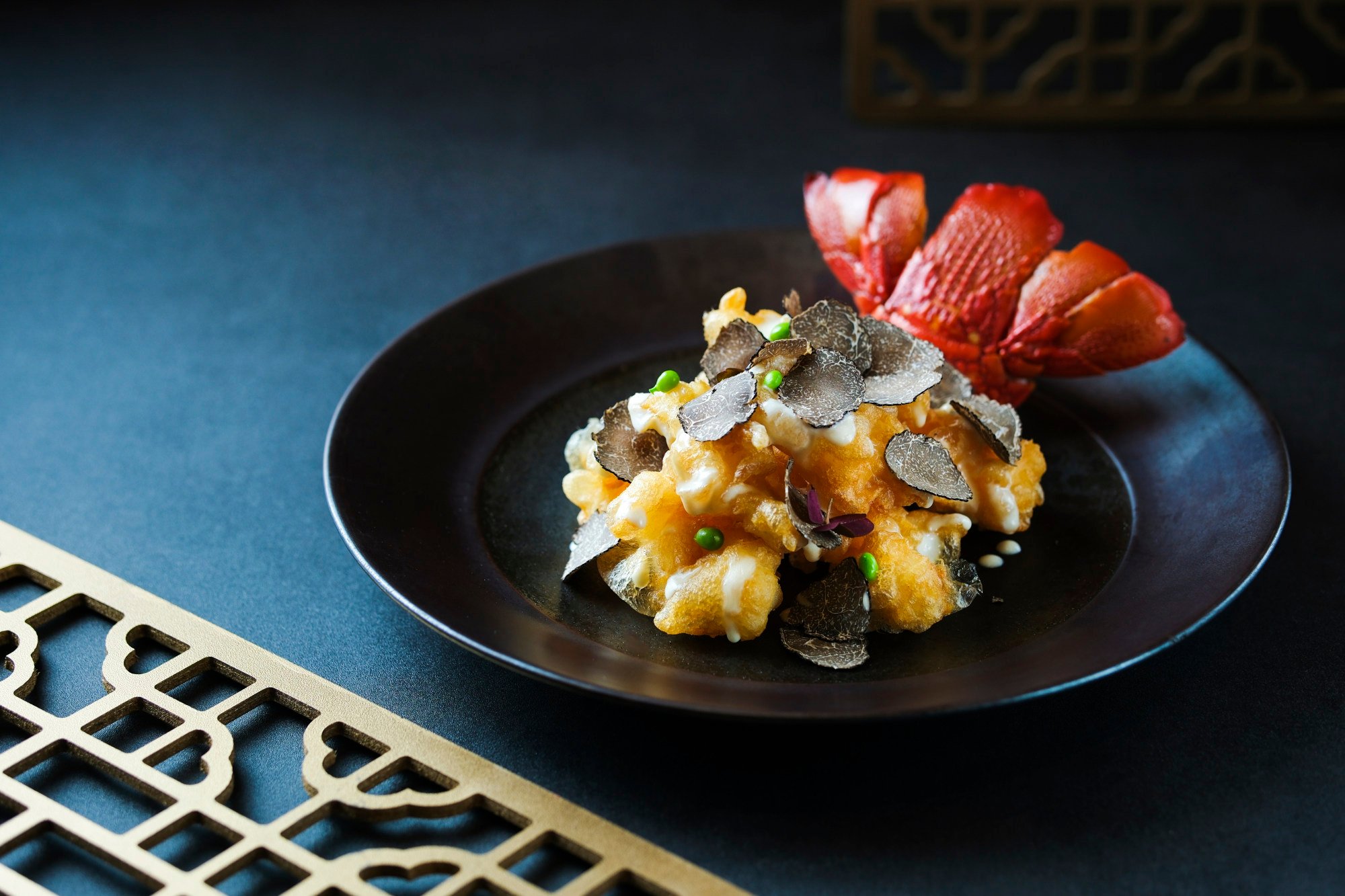 Enjoy one of the best views of Hong Kong's skyline alongside delicious dishes at Hung Tong.
The festive set dinner menu (HK$3,988 for four people) includes the restaurant's famous barbecued premium pork with maple syrup, braised bird's nest with crabmeat and peach resin, and lots more.
7/F, Kerry Hotel Hong Kong, 38 Hung Luen Road, Hung Hom
8. Jiang Su Club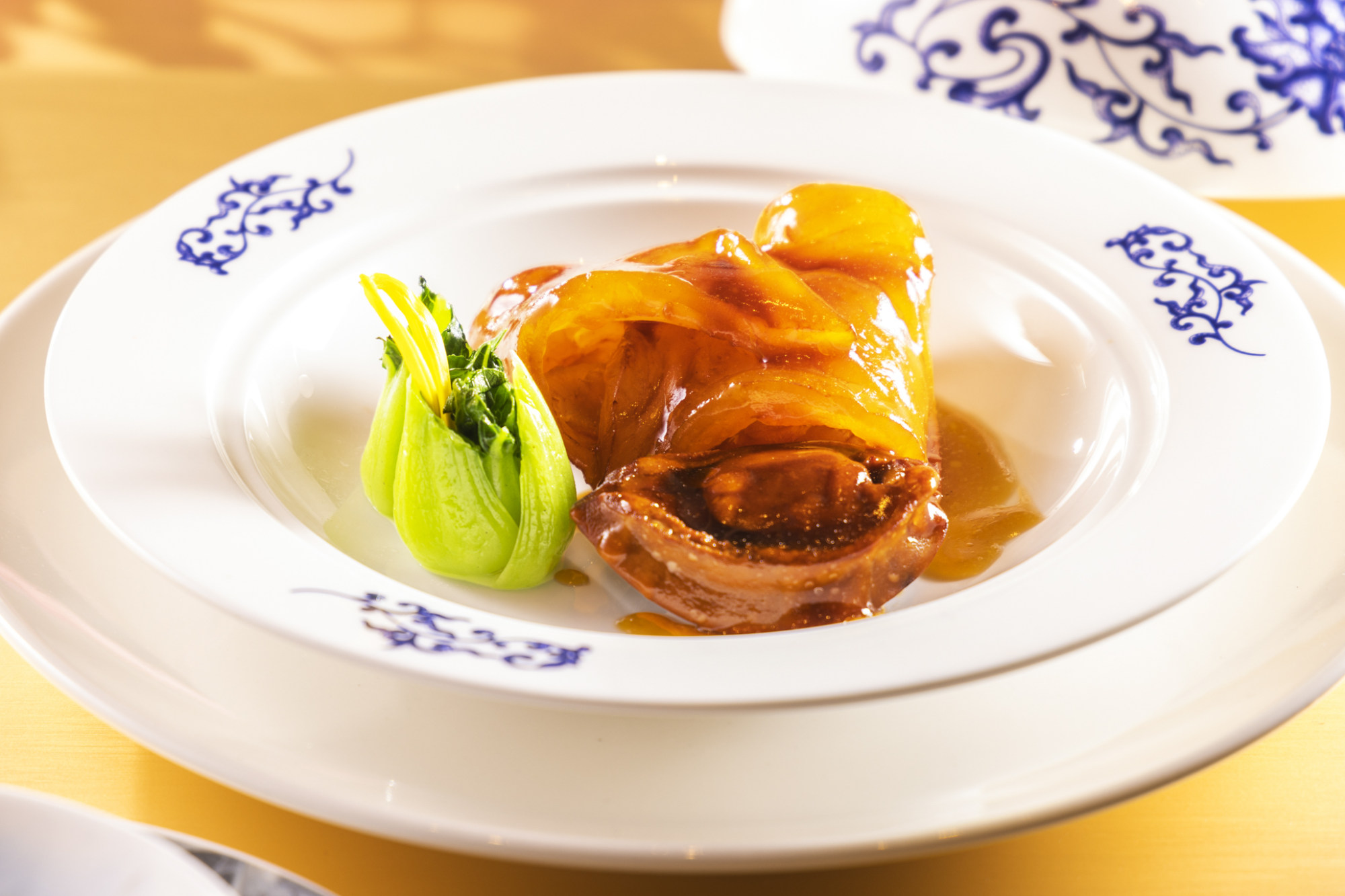 Ring in the Year of the Rabbit with Jiang Su Club's The Fortune Feast (HK$780 per person, minimum four people) or The Prosperity Feast (HK$1,280 per person, minimum six).
The menus feature silver pomfret fillet, white truffle sauce xiao long bao, and soy sauce pigeon in clay pot.
2/F, Alliance Building, 130-136 Connaught Road, Sheung Wan
9. Lai Ching Heen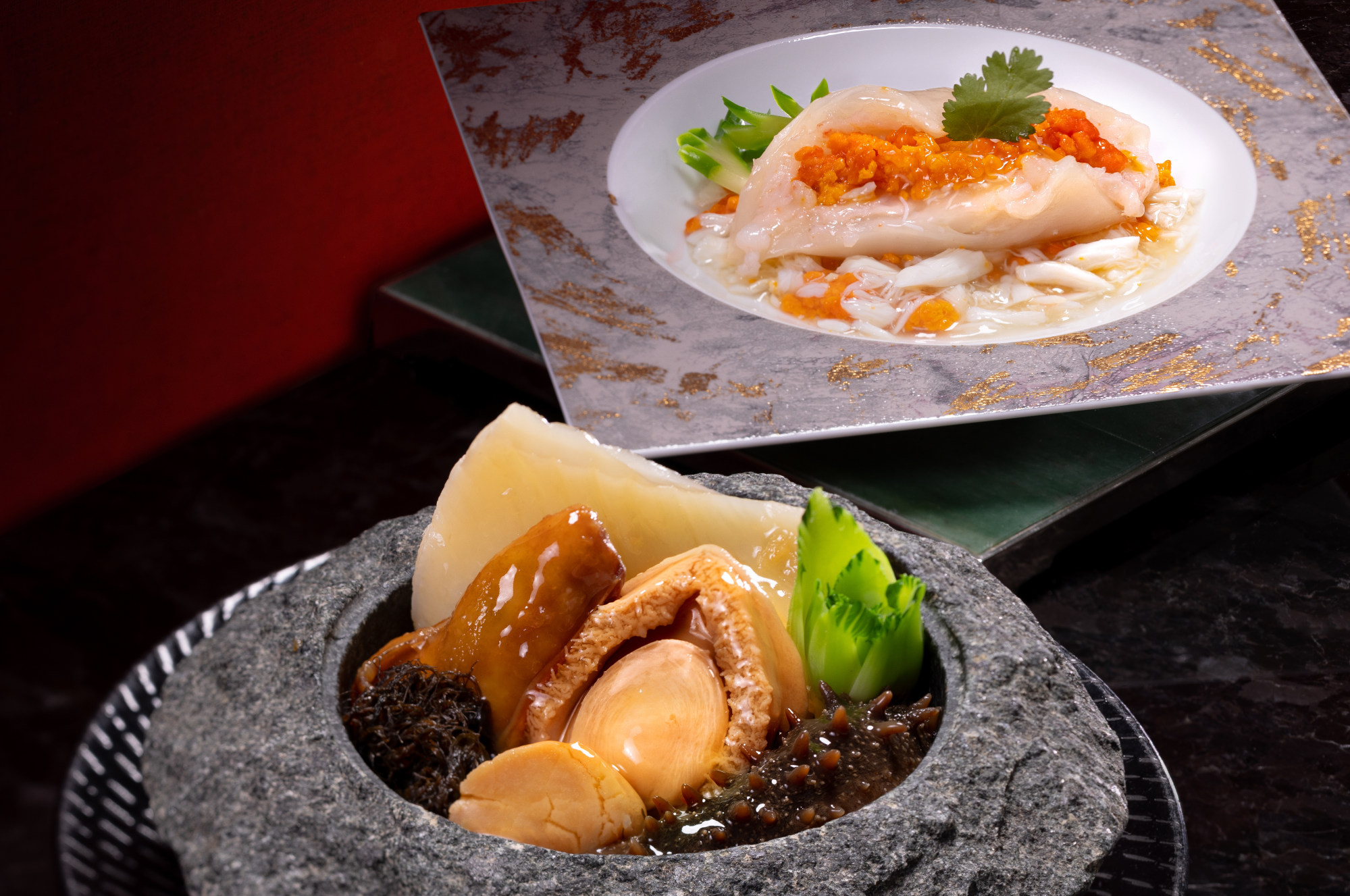 Renamed Lai Ching Heen to reflect the Chinese name of the Regent Hotel Hong Kong, the restaurant formerly known as Yan Toh Heen still boasts the same charm and meticulously executed dishes by executive chef Lau Yiu-fai.
An eight-course menu (HK$1,888 per person) has been prepared for Lunar New Year with fabulous ingredients such as sea cucumber, fish maw, abalone, sun-dried oyster, grouper and more.
G/F, Regent Hong Kong, 18 Salisbury Road, Tsim Sha Tsui
10. Ming Court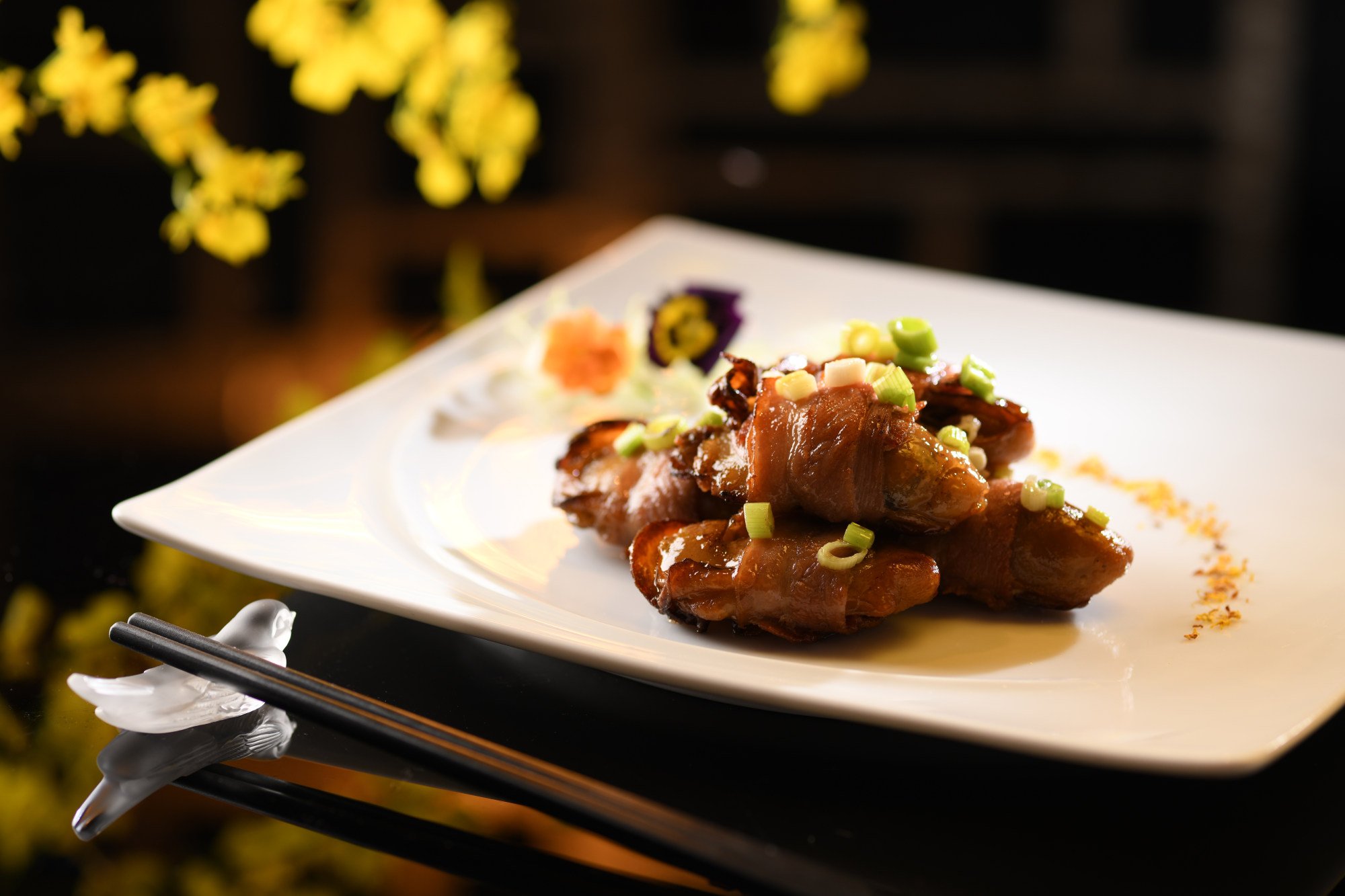 Ming Court is a champion of local ingredients, with its famous barbecued pork made from Hong Kong-raised pork.
For Lunar New Year, the Michelin-starred eatery has prepared a nine-course festive set menu (HK$12,888 for 10) that includes braised abalone with goose webs and shiitake mushrooms, and sautéed lobster with pine nuts and black bean sauce.
The crispy chicken, made with locally raised Ping Yuen chicken from Fan Ling, is not to be missed.
Level 6, Cordis Hong Kong, 555 Shanghai Street, Mong Kok
11. Spring Moon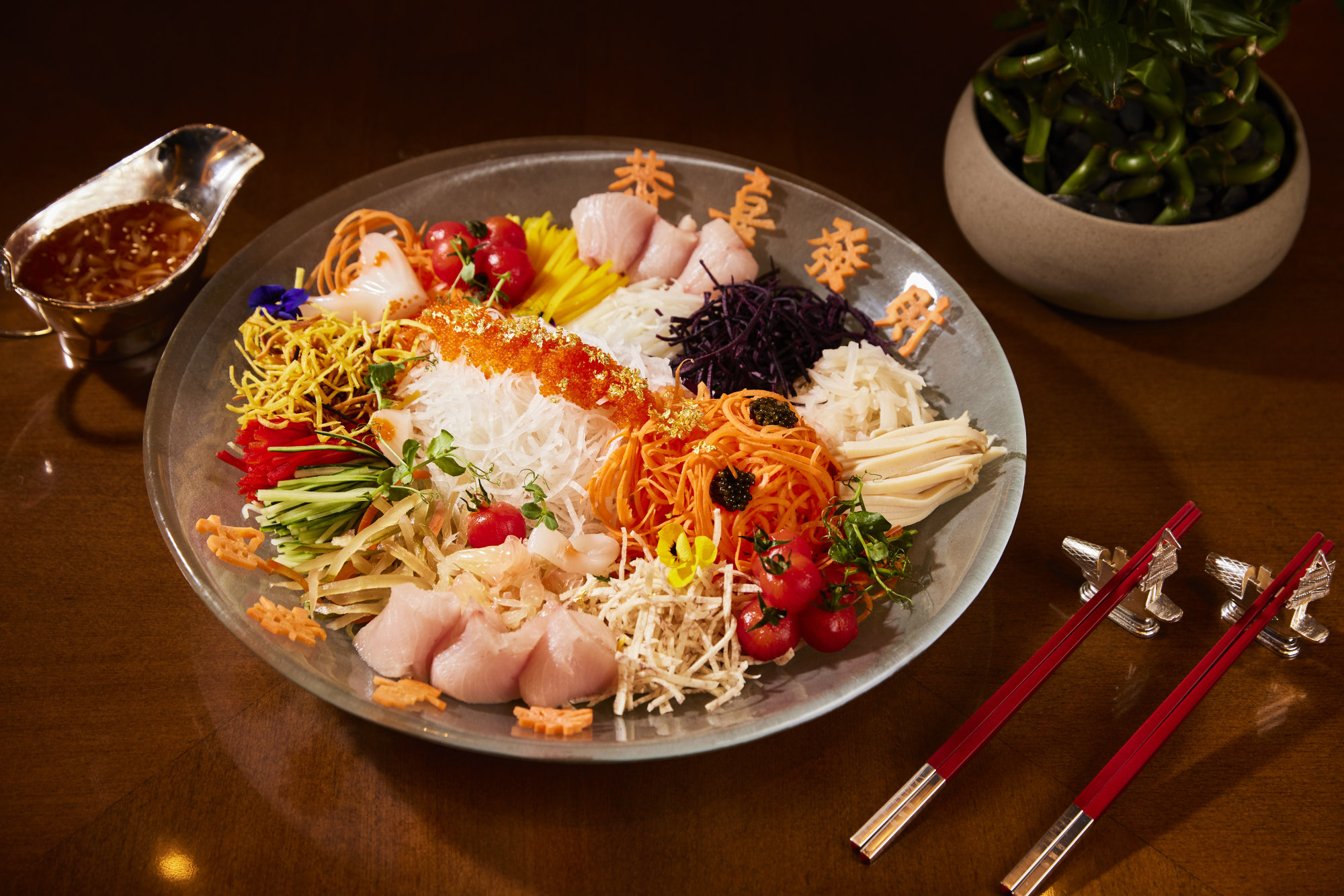 Spring Moon's ambience will transport you to the Mandarin mansions of yesteryear.
There are three 10-course menus to choose from, ranging in different levels of opulence.
There's Fortune (HK$8,688 for six people), which starts with a chilled sliced kanpachi lo hei and wok-fried clams and prawns in XO sauce, and Wealth (HK$10,980 for six people), which starts with suckling pig and braised dry oyster.
Finally there's Longevity (HK$12,680 for six people) where the meal begins with suckling pig and lobster. All of these can be upgraded for larger parties.
1/F, The Peninsula Hong Kong, Salisbury Rd, Tsim Sha Tsui
12. Tin Lung Heen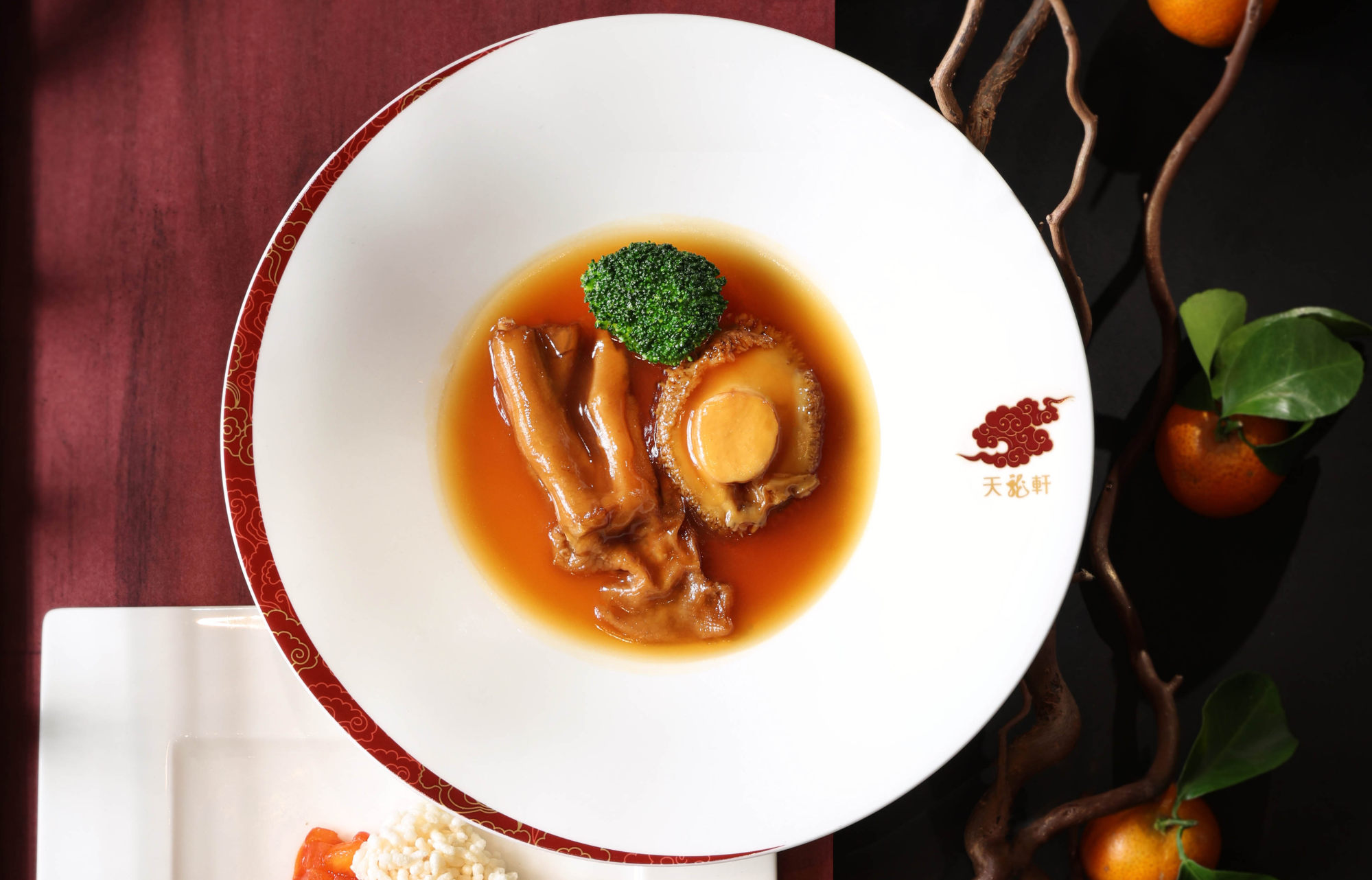 Celebrate the new year with sky-high views at two-Michelin-star Tin Lung Heen.
The lunch (HK$768 per person) and dinner (HK$1,688 per person) menus highlight the most luxurious facets of Cantonese cuisine.
Patrons can enjoy signature dishes like pan-fried scallop with tomato served with house-made crispy rice cracker, braised fresh abalone with goose web, and the nourishing double-boiled sea conch soup with superior sea cucumber, wolfberry and red dates.
102/F, The Ritz-Carlton, Hong Kong, 1 Austin Rd W, Tsim Sha Tsui
13. Yat Heen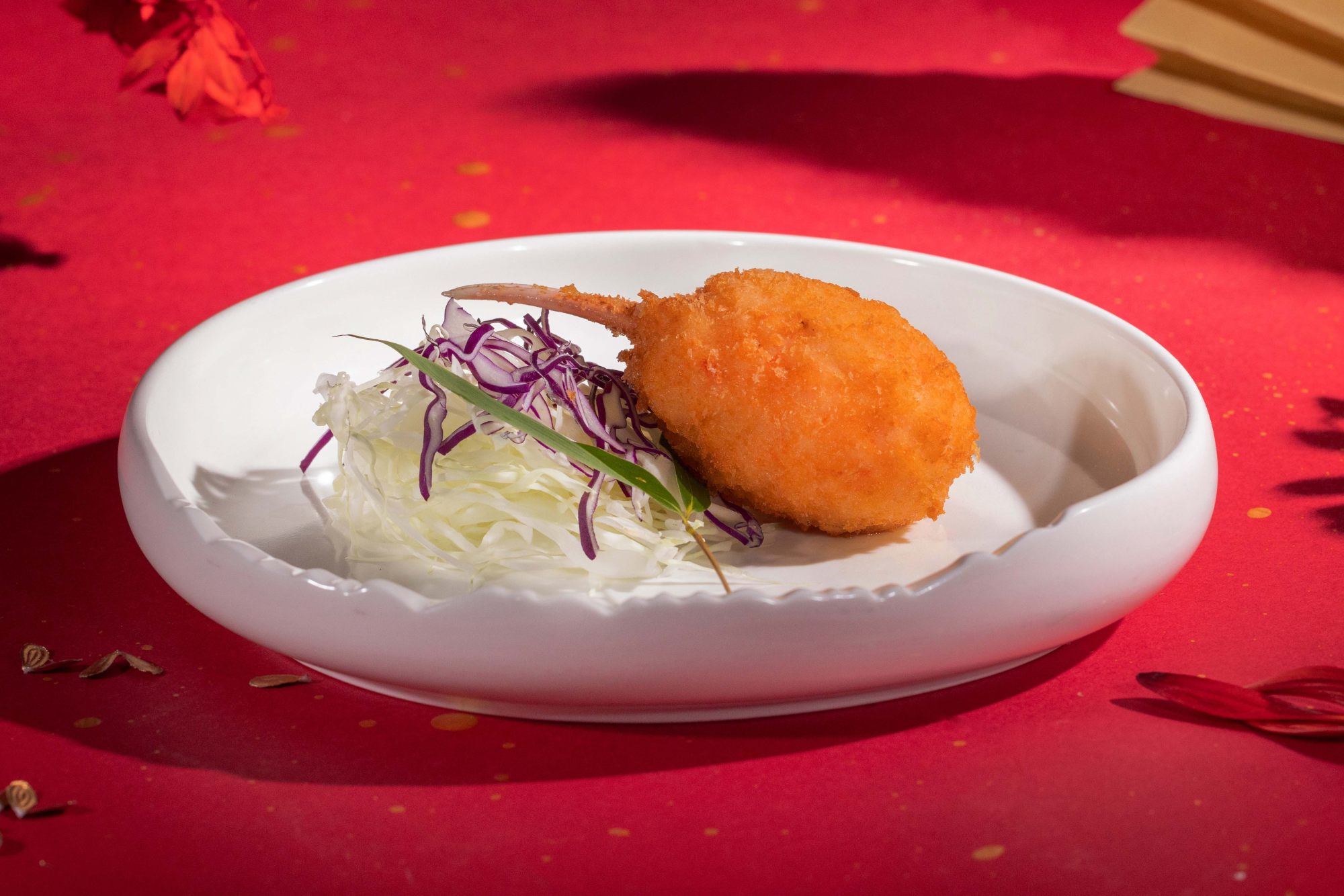 Head over to Yat Heen in Sha Tin for a feast that ticks all the boxes.
The Jubilant Set (from HK$8,888 for 12 people / HK$5,388 for six people) includes selections such as abalone and goose web in Chinese leek sauce, deep-fried snow crab claw with shrimp paste and cheese, and crispy fried chicken with golden garlic.
Upgrade your experience with the Auspicious Set (from HK$12,888 for 12 people / HK$7,888 for six people), which includes roast suckling pig and braised tiger prawn in supreme broth.
Prices will vary on different days of the week.
2/F, Alva Hotel By Royal, 1 Yuen Hong Street, Sha Tin
14. Ying Jee Club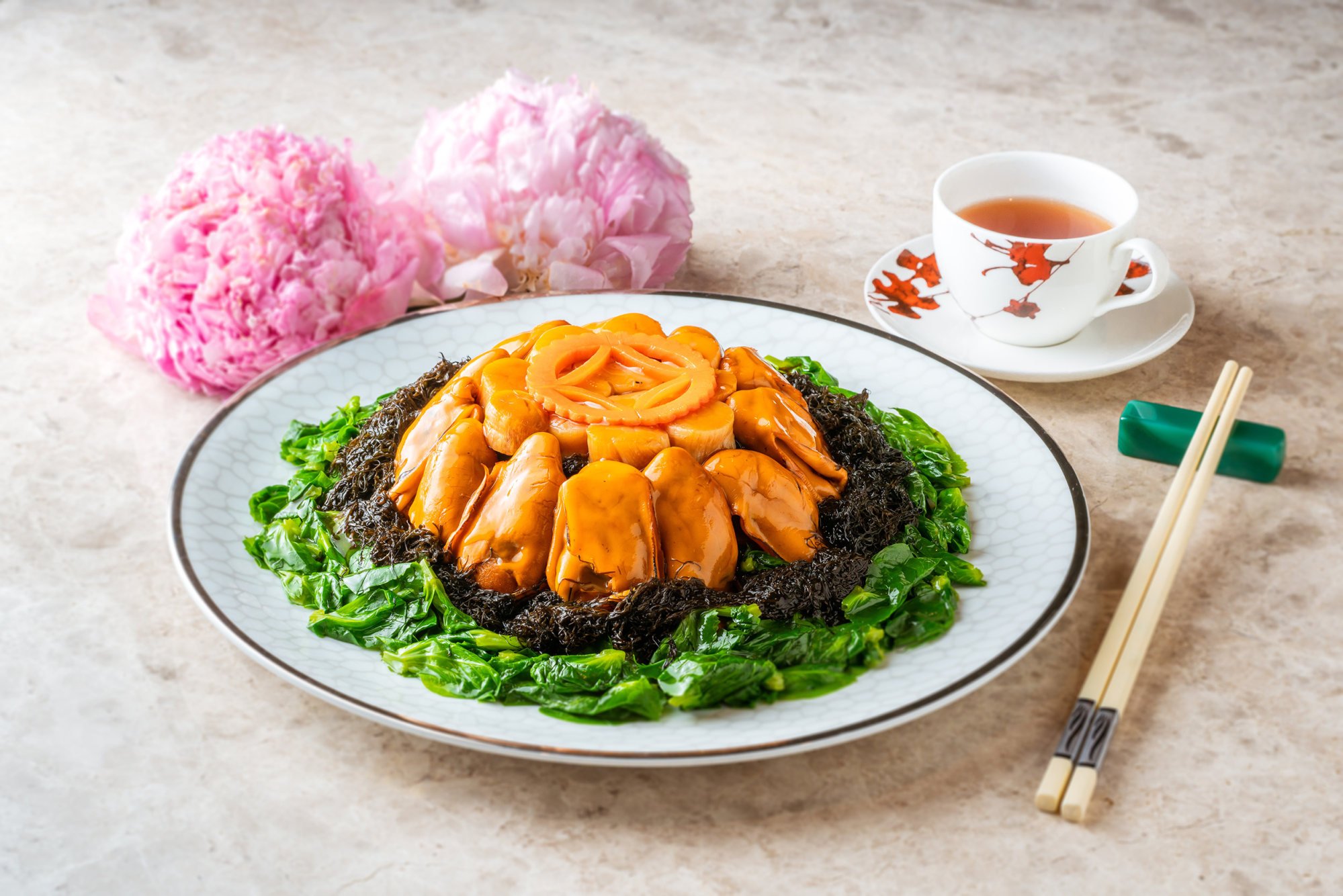 Chef Siu Hin-chi of Central's two-Michelin-star Ying Jee Club has prepared an eight-course menu (HK$12,888 for 10) fit for an emperor.
Decadent dishes include imperial bird's nest broth with fish maw, conpoy and chicken, steamed leopard coral grouper, and the restaurant's signature, crispy salted chicken.
Shop G05, 107 & 108, Nexxus Building, 41 Connaught Road Central
15. Yue (Tung Chung)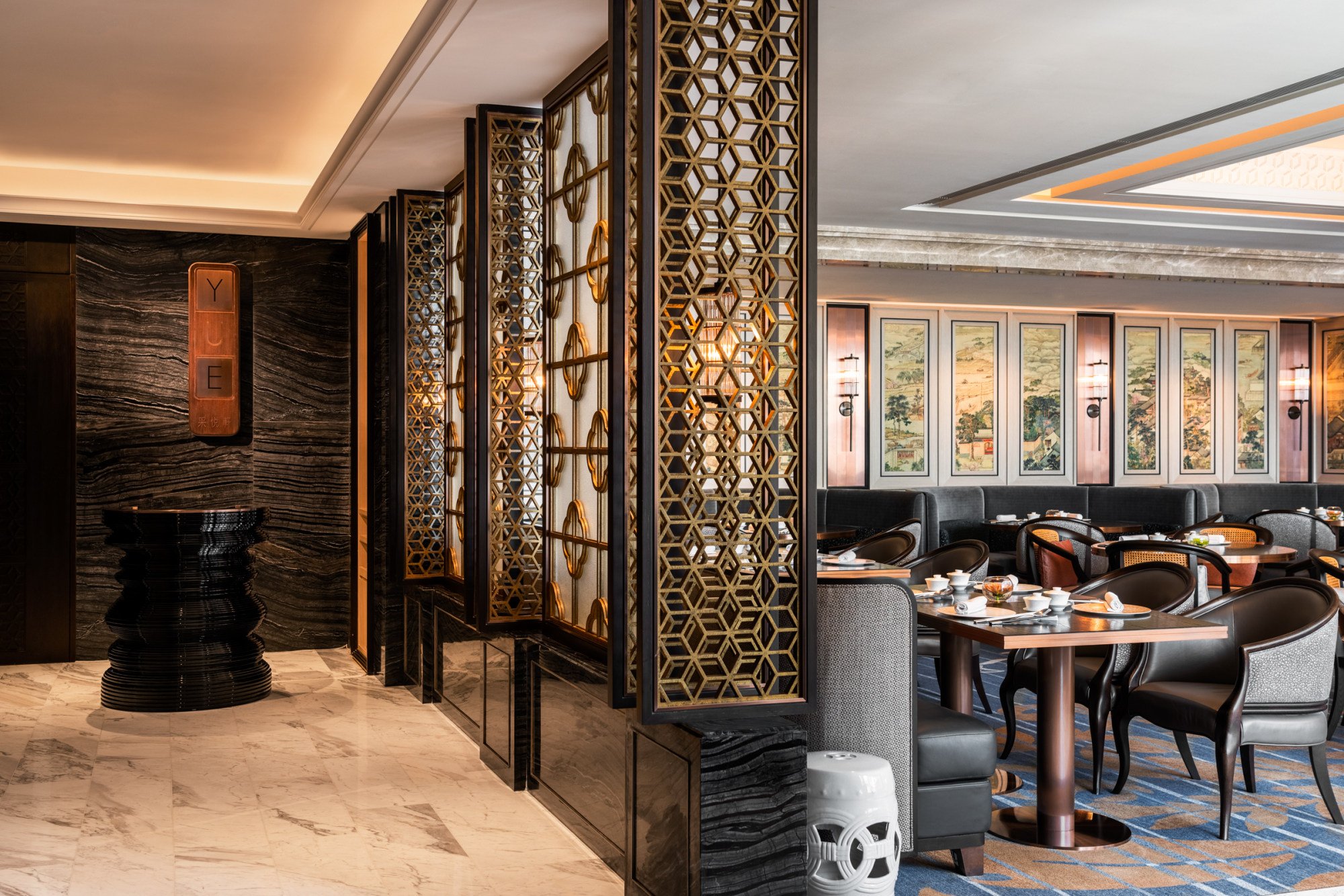 Fans of chef Jacky Chung Chi-keung will love what the innovative chef has curated for Yue's Prosperous New Year menu (HK$2,280 for four people).
The line-up includes roasted suckling pig, deep-fried crab shell filled with crabmeat and onions, braised bird's nest soup with minced chicken, crispy roasted chicken, and the popular winter favourite, stir-fried glutinous rice with air-dried cured meats.
Level 2, Sheraton Hong Kong Tung Chung Hotel, 9 Yi Tung Road, Tung Chung