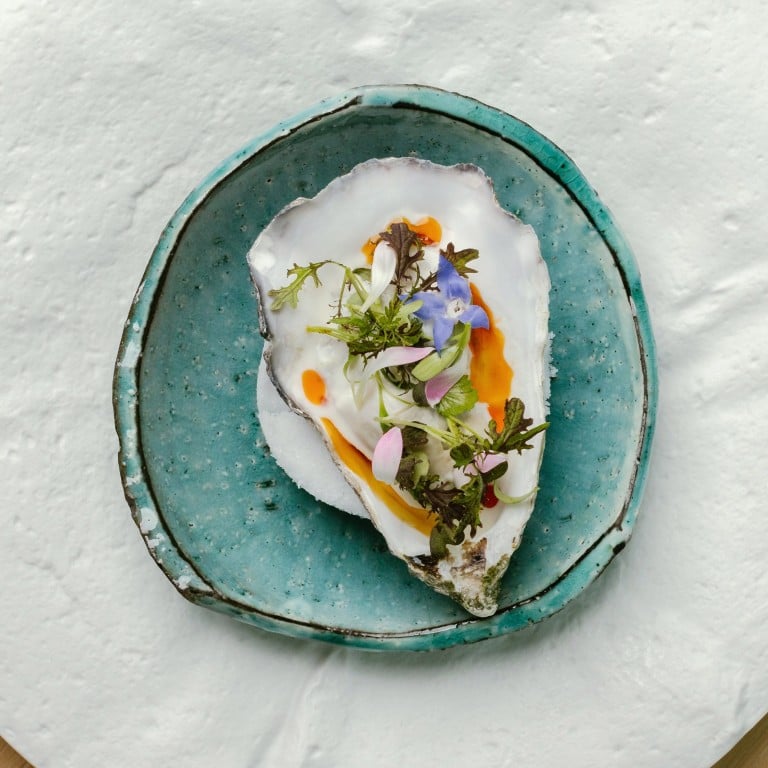 New Hong Kong Thai restaurant Plaa's award-winning chefs on learning from others and the 'different experience' of local seafood they offer
Chefs Ian Kittichai of Bangkok's Issaya Siamese Club, and Richie Lin of one-Michelin-star Mume in Taipei, collaborate for the second time in this new restaurant
The two reveal how they bonded through similar experiences and outlooks, and what inspired them to elevate Hong Kong's best local catches with Thai flavours
"I always saw Ian [Kittichai] as an icon, a mentor, one of the biggest names in Thai cuisine," says Richie Lin, the chef-owner of Taipei's Mume restaurant.
"When I got started in the kitchen, he was already a renowned international chef. I remember the first time I ate at his restaurant [Issaya Siamese Club, in Bangkok, in 2016], I still hadn't met him. And it was one of the best meals I'd had."
Lin eventually met Kittichai the way many rising stars of the culinary world come face to face with their idols – at the
Asia's 50 Best Restaurants
awards.
From 2014 to 2018, Kittichai's much lauded Issaya Siamese Club ranked in the top 50 list, and it has gained recognition in the Michelin Guide Bangkok.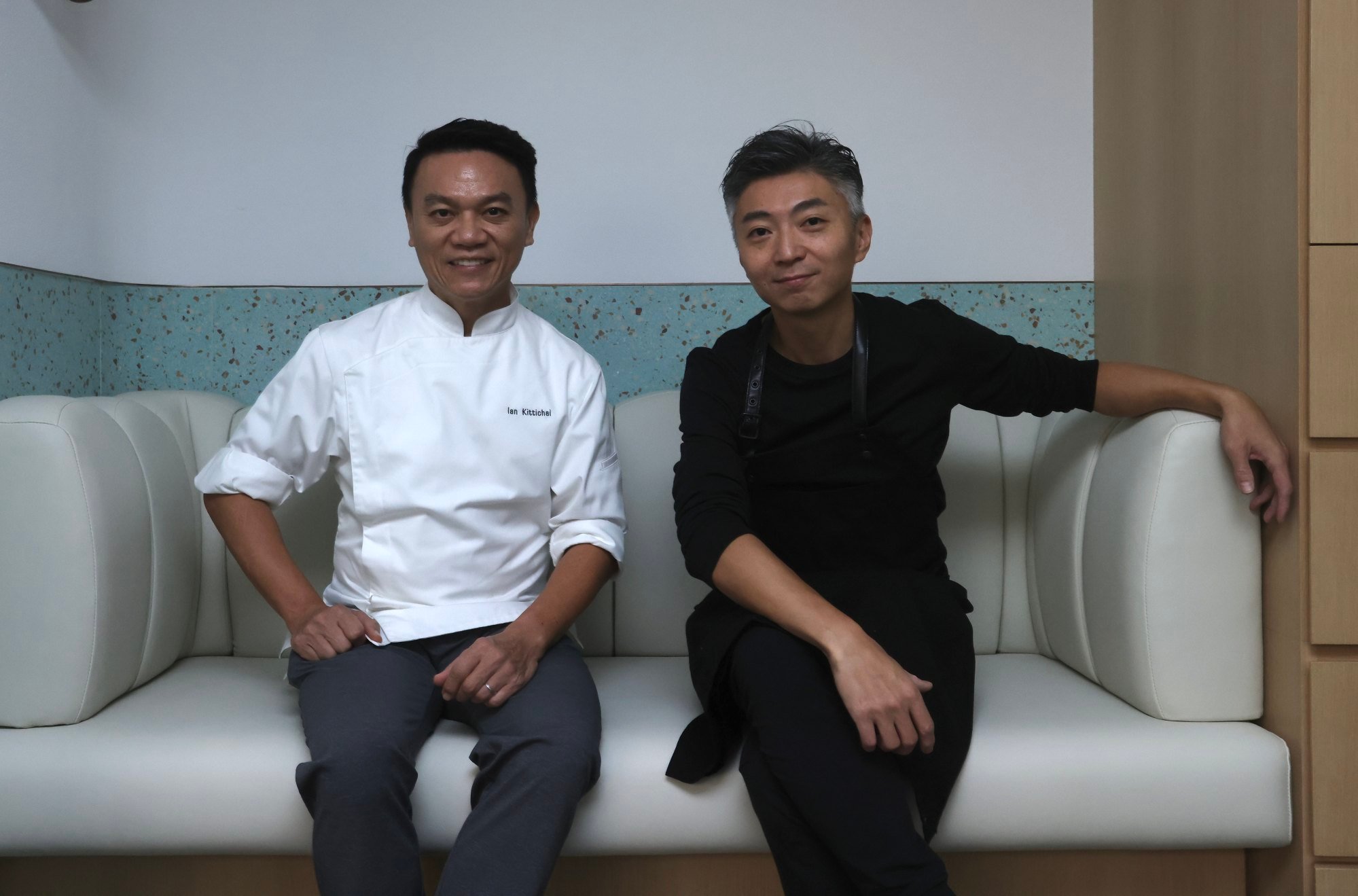 "We met the first time Bangkok held the awards, back in 2016. We didn't inter­act a lot, because sometimes it could be quite intimidating to see him as a friend," says Lin, before breaking into a cheeky grin. "I'm a little bit younger, so I normally hang out with younger chefs …"
"Richie!" Kittichai exclaims, bursting into laughter.
The two are sitting on a pale ban­quette in Plaa, a modern Thai seafood restaurant they have opened in Hong Kong's Central neighbourhood with the backing of local restaurant group ZS Hospitality, recounting how they arrived at this day.
At 42, Lin may be 12 years younger than Kittichai, but the two have aligned their culinary visions since they came into each other's orbit six years ago.
Kittichai admits he was not aware of the younger chef earlier on because of his tendency to be less social.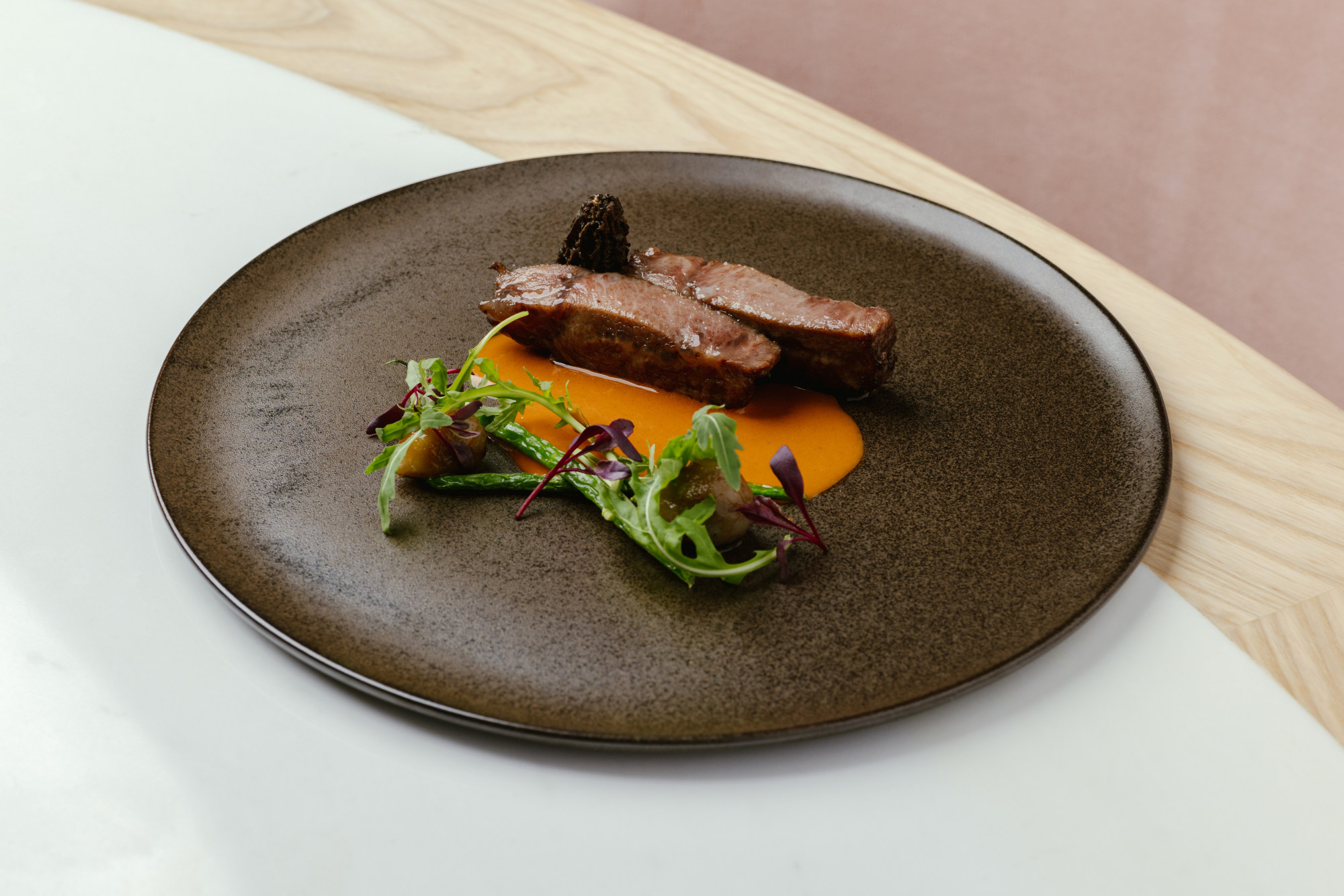 "I guess it is the age thing," he says, with a smile and a shrug. "I work long hours. When you've done your job at the restaurant, all you want to do is go home and relax. I usually don't like to go out and socialise or hang out – I've been there, done that."
He says that the two connected over similar experiences, having both worked in Sydney, Australia – he at Claude's, a French fine-dining restaurant, and Lin at the celebrated Quay.
They also share the same approach to evolving their skills – through collaborating and cooking with other chefs from different backgrounds.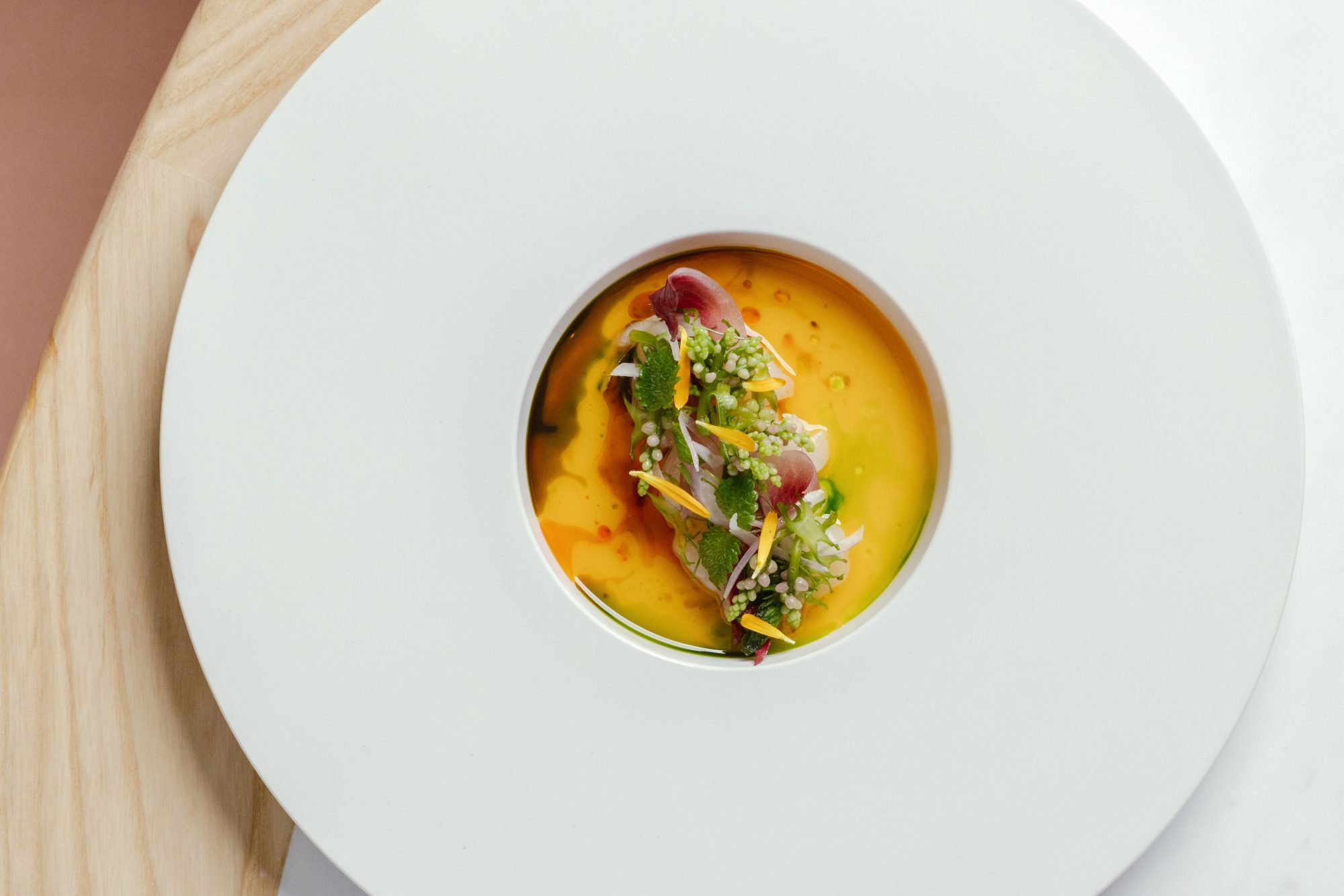 "What you learn from other chefs – that's what your style becomes," says Kittichai. "You should go and move around a little bit to learn more, in order to create your own signature dishes."
Lin, who used to do numerous four-hands collaborations before the Covid-19 pandemic, agrees.
"Every time you go to someone else's restaurant, whether it's to dine or to work, you always learn something. For me, that exchange is a way to continuously pick up something new and get inspired. Working together obviously sparks a lot of inspiration."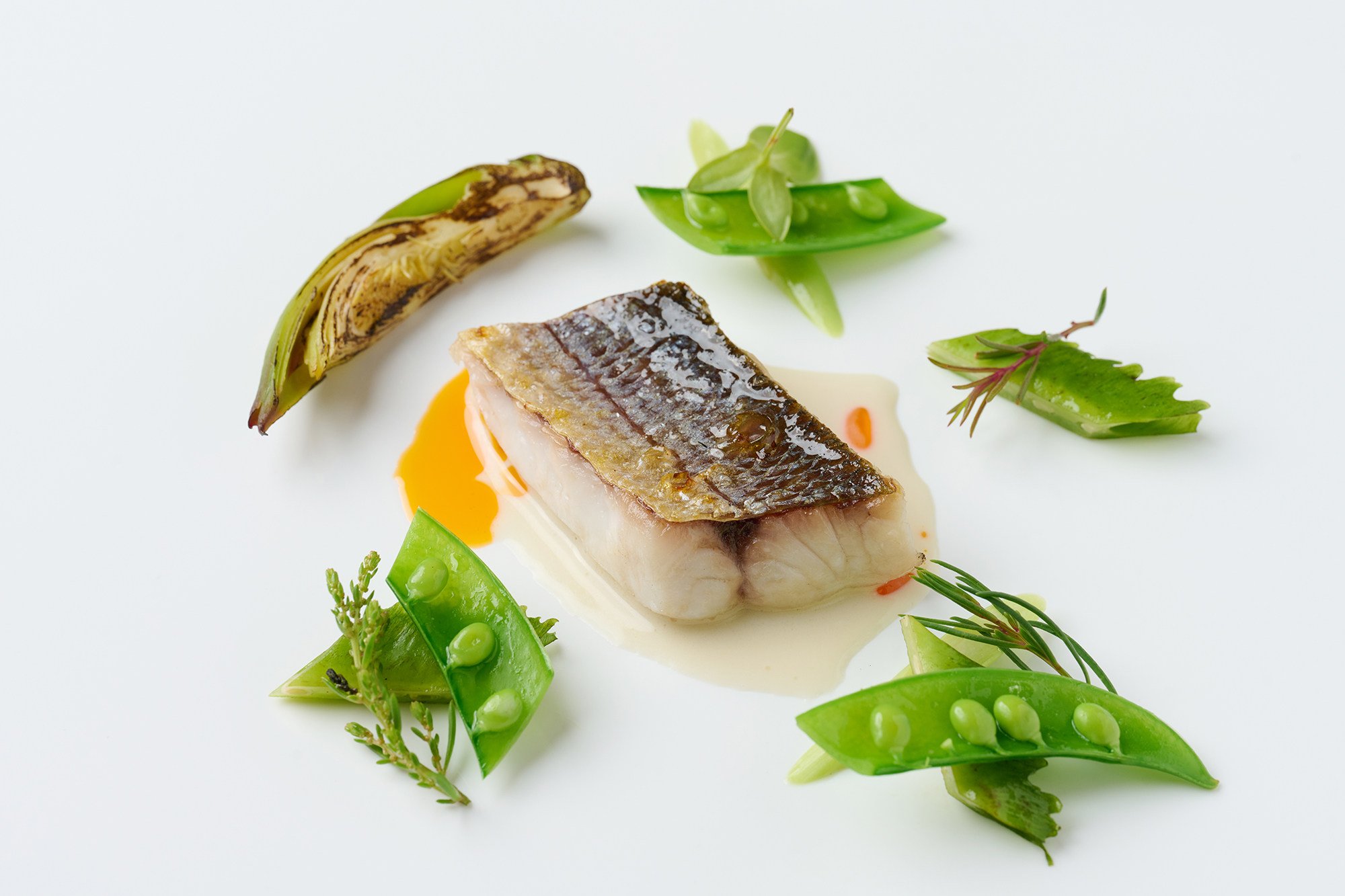 After dining at Lin's restaurant in the Taiwanese capital, Taipei, in 2016 – a visit spurred after he saw enticing images of the chef's dishes online – Kittichai was impressed with his vision and his work with local, indigenous ingredients.
It sowed the seeds for their first project together, Coast – a two-month residency in 2019 at The Regent Taipei hotel that spotlighted the potential of Taiwanese seafood through the prism of Thai flavour profiles and progressive culinary techniques.
The residency was so successful that a permanent restaurant opened at the hotel in 2020.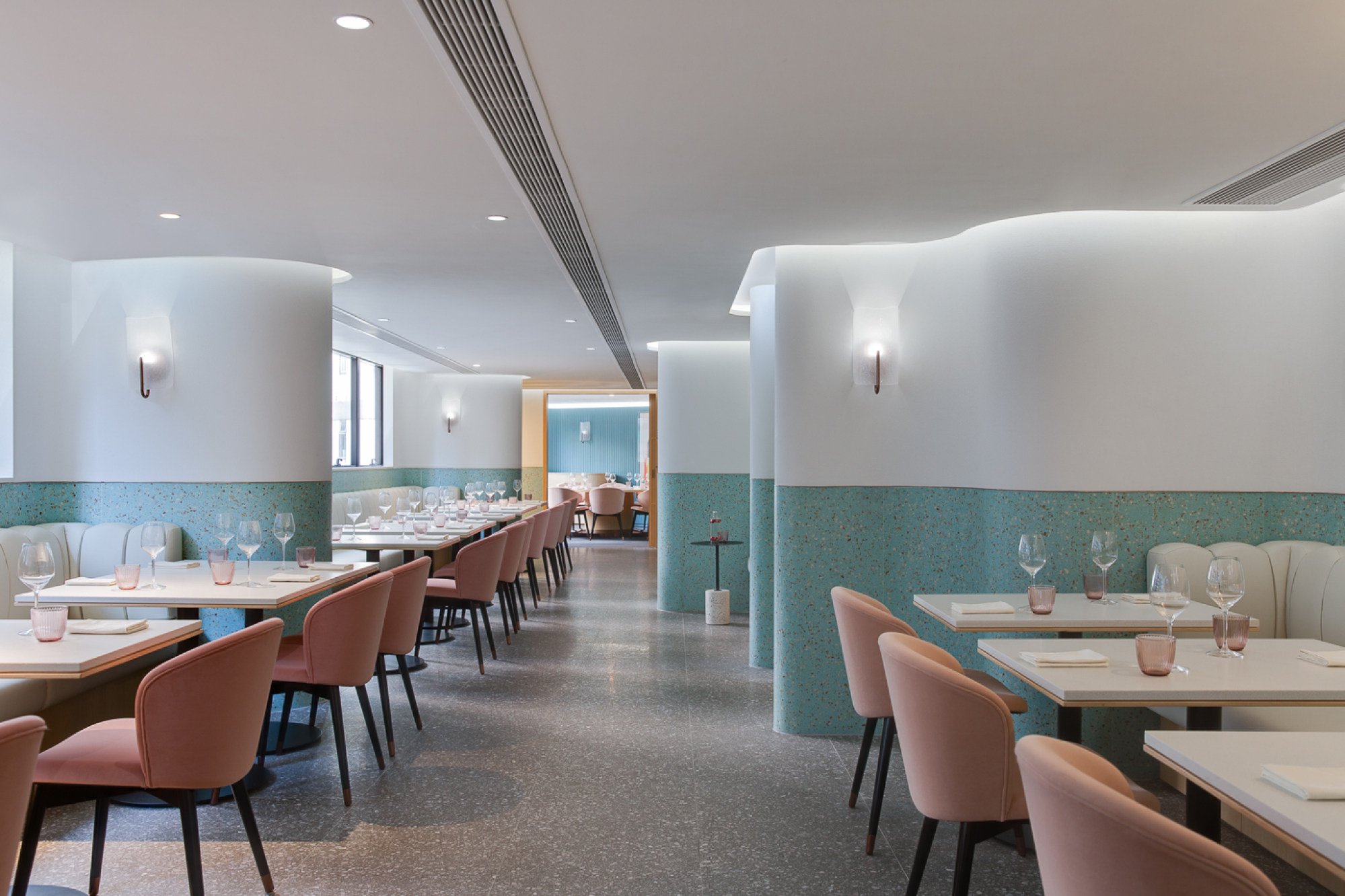 Plaa – their second collaboration – is something of a homecoming for Lin, who was born and raised in Hong Kong before taking flight for his culinary career, which took him not only to Australia but to Copenhagen in Denmark.
His formative time at Danish restaurant Noma can be seen in the sharpness of his plates and the sensitivity with which he parlays ingredients onto them.
For those who remember dining in Hong Kong in the mid-2010s, Lin's fastidious attachment to local produce and clarity of flavour can be traced back to his stint at chef
Nurdin Topham's Nur
, a progressive farm-to-table restaurant in the city that was ahead of its time.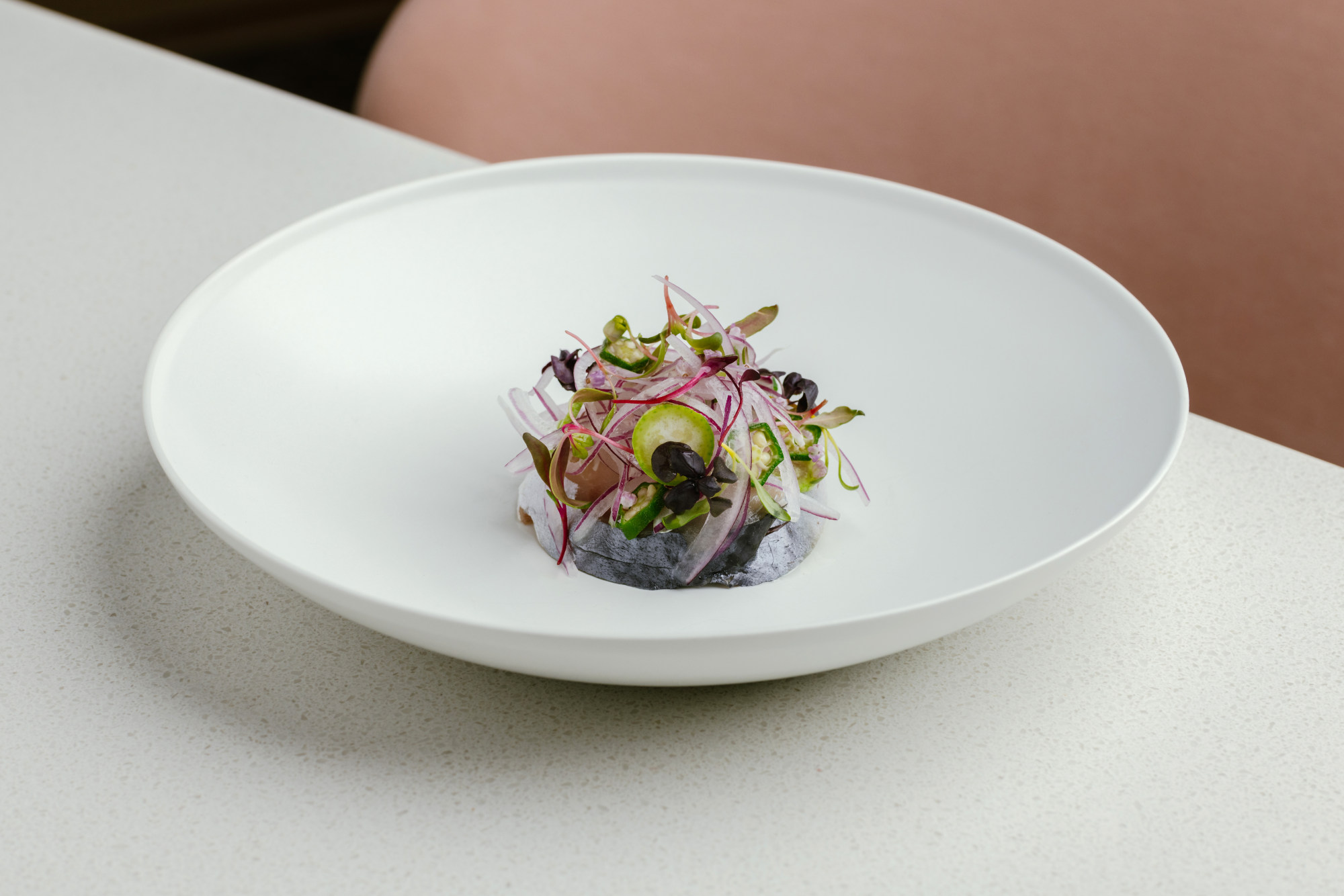 For Kittichai, too, it is a return to the city after the bittersweet closure of Hong Kong's
Issaya Siamese Club
in 2017.
With Plaa, which means "fish" in Thai, the duo reprise the synergy that made Coast in Taipei such a success.
The restaurant's menu attempts to write a love letter to local catches, such as threadfin and mantis shrimp, which are given electrifying flavour profiles thanks to beloved Thai ingredients including fermented shrimp and makrut lime leaves.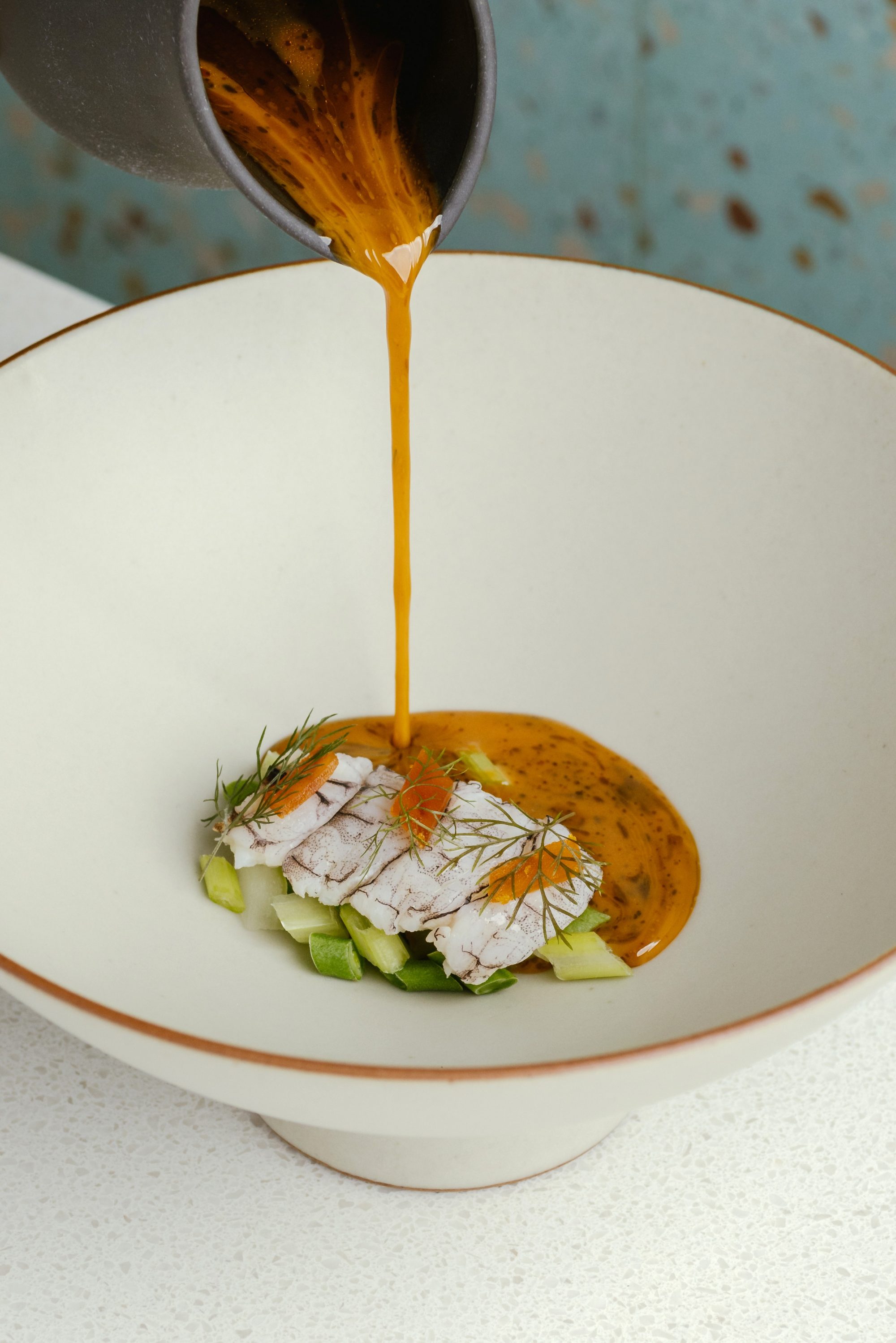 It's Thai cuisine, seen from a different angle.
"In recent years we can see there are many young Thai chefs in Thailand and all over the world doing their own take [on their cuisine]. You have Kiin Kiin, in Copenhagen, doing Thai molecular gastronomy, and then you have chef Ton [Thitid Tassanakajohn] in Bangkok doing his own version of Thai," says Lin.
"What we are trying to do also is to elevate the produce – not necessarily always to be better, but to be something different.
"It's a different experience, different setting, different way of presenting it."
Plaa, 2/F, 8 Lyndhurst Terrace, Central; plaa.hk.