As trucks rumble past on busy Fan Kam Road, south of Fanling, in the New Territories, a retired Hong Kong police officer is searching along the verges for the scene of a violent murder.
On December 23, 1952, while many in the British colony prepared for Christmas, farmer Cheung Yan-kwai discovered the body of a young woman – later identified as 33-year-old Ho Sze-mui – while grazing his cows. She had been bludgeoned to death, possibly sexually assaulted and left for dead in a ditch at the side of this remote military road, then known as Route 2.
Cheung's gruesome discovery triggered an intensive police investigation that led to the arrest of two young British soldiers who were tried and convicted of Ho's killing, becoming the first Europeans to be sentenced to death in post-war Hong Kong.
"Obviously, if this is the scene, we are not going to find anything after all this time," says former Hong Kong chief inspector Richard Cresswell, his view fixed on the under­growth at the side of the road. "However, we might find a memorial-type shrine to Ho Sze-mui."
It's difficult to determine the exact spot where the corpse was discovered but, as Cresswell clears away vegeta­tion with a broom handle, he reveals a narrow ditch about two metres deep, which matches the description in case files.
From 1982 to 1984, Cresswell was assistant divisional commander (operations and crime) at Pat Heung Police Station, less than 3km away, but he knew nothing about the crime until he stumbled across a report in a back issue of a police magazine a few months ago.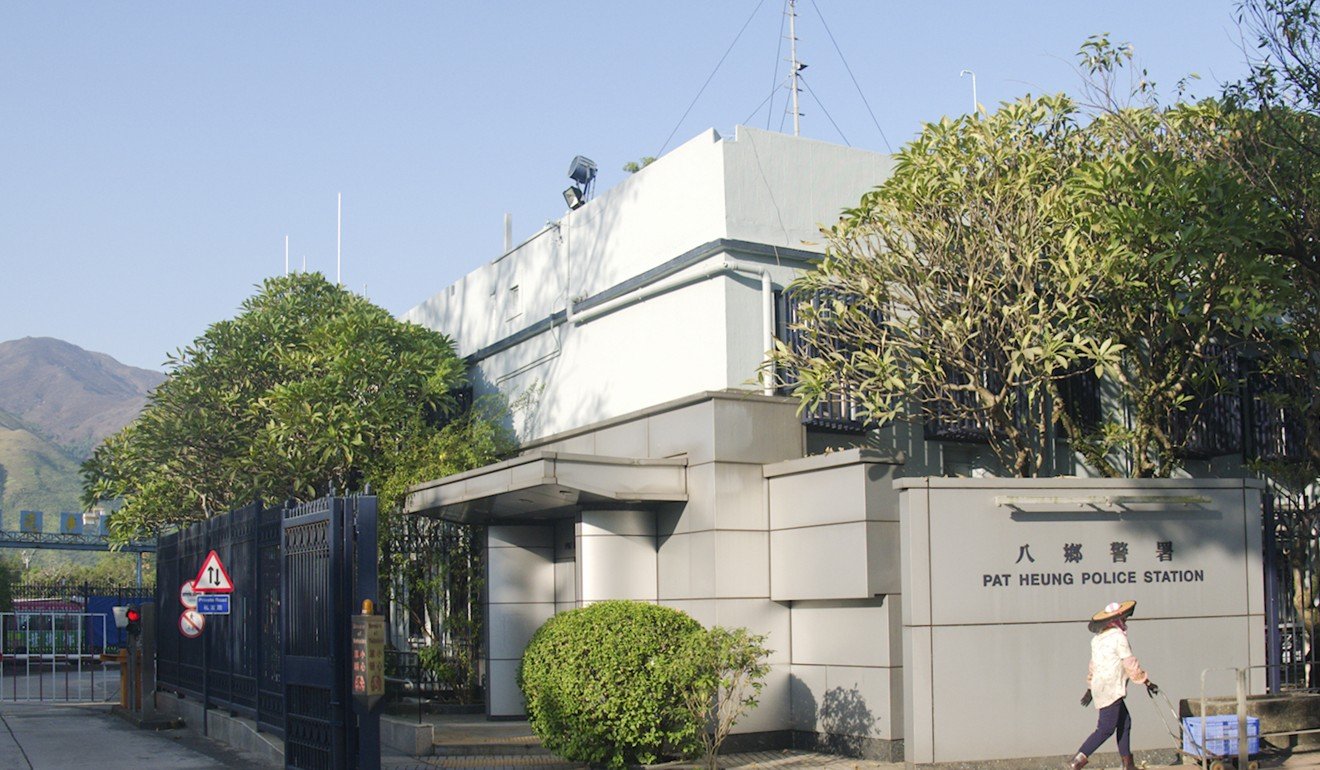 The fact that it was near where I worked in the 1980s, the early use of forensic work and the high level of police professionalism really intrigued me," Cresswell says.
Having studied court transcripts held in the public records office, newspaper reports and maps of the time, Cresswell believes it was here, near the brow of a long incline close to the village of Fung Shu Au, that Ho met her end on a dark, moonless and windy night.
Murder in Hong Kong: when three foreigners were hanged for sampan killing in 1904
"I must have driven past this murder scene hundreds of times during my time here, en route to the court in Fanling," he says.
Sixty-five years after the event, Cresswell, who took early retirement in 1996 and now lives in Toronto, Canada, is help­ing Post Magazine shed new light on the murder investigation and high-profile trial, which retained what one confidential official report called "a scintilla of doubt".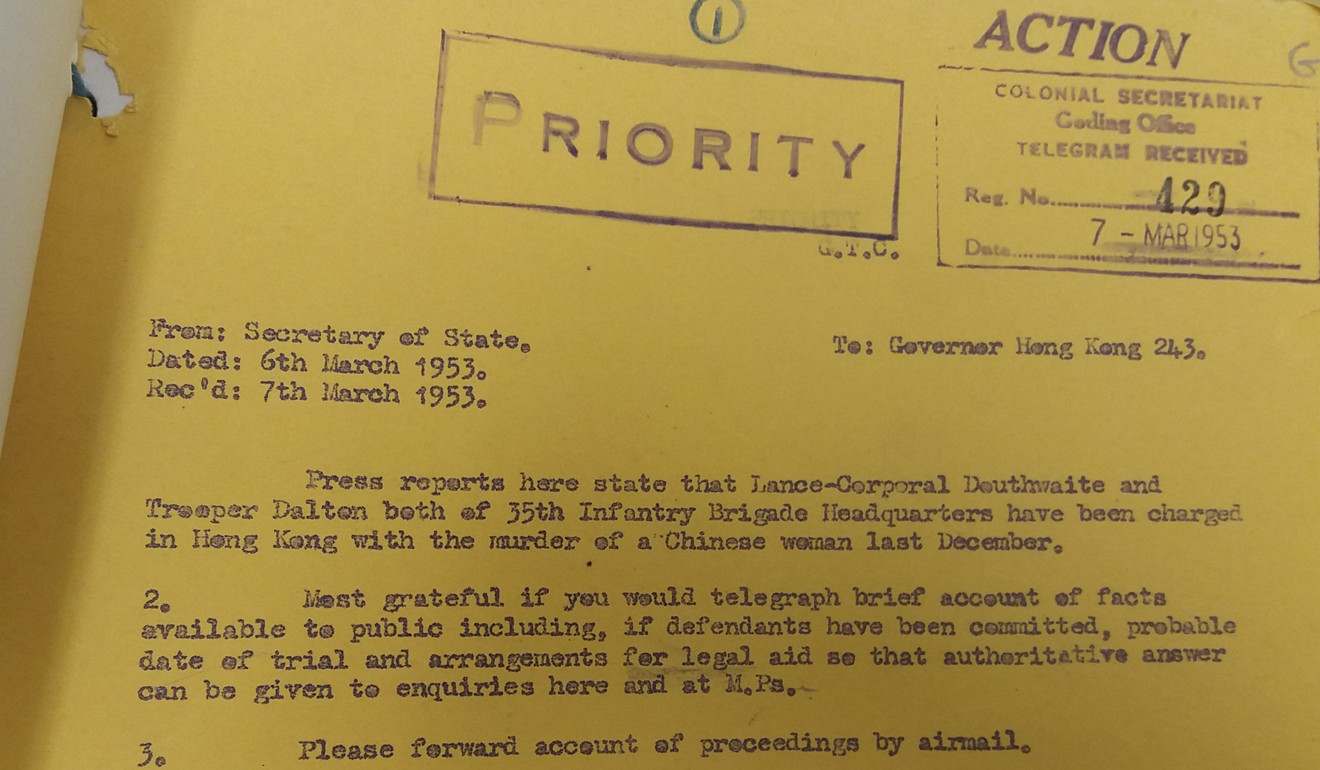 "This would have been a very sensitive case," says the former policeman. "I would have been very surprised if the governor had not demanded regular updates on the police investigation."
He explains that in the midst of the Korean war, with communist China growing in confidence under the leader­ship of Mao Zedong and the cold war growing colder by the month, the murder and sexual assault of a respectable local woman by British military personnel in colonial Hong Kong would have had profound political implications. If handled badly, it could have been a propaganda gift to communist newspapers and agents looking to stir resentment and stoke nationalist sentiment in the territory.
Declassified documents in the public records office confirm that, not only was the governor taking a direct interest in the case, the secretary of state in London was requesting information, too.
Once-confidential memos reveal that colonial officials were monitoring what they called "Chinese sentiment" in local newspapers for fear of an ugly backlash. And despite the thorough police investigation, "there's still a fair bit of doubt about this case", Cresswell says.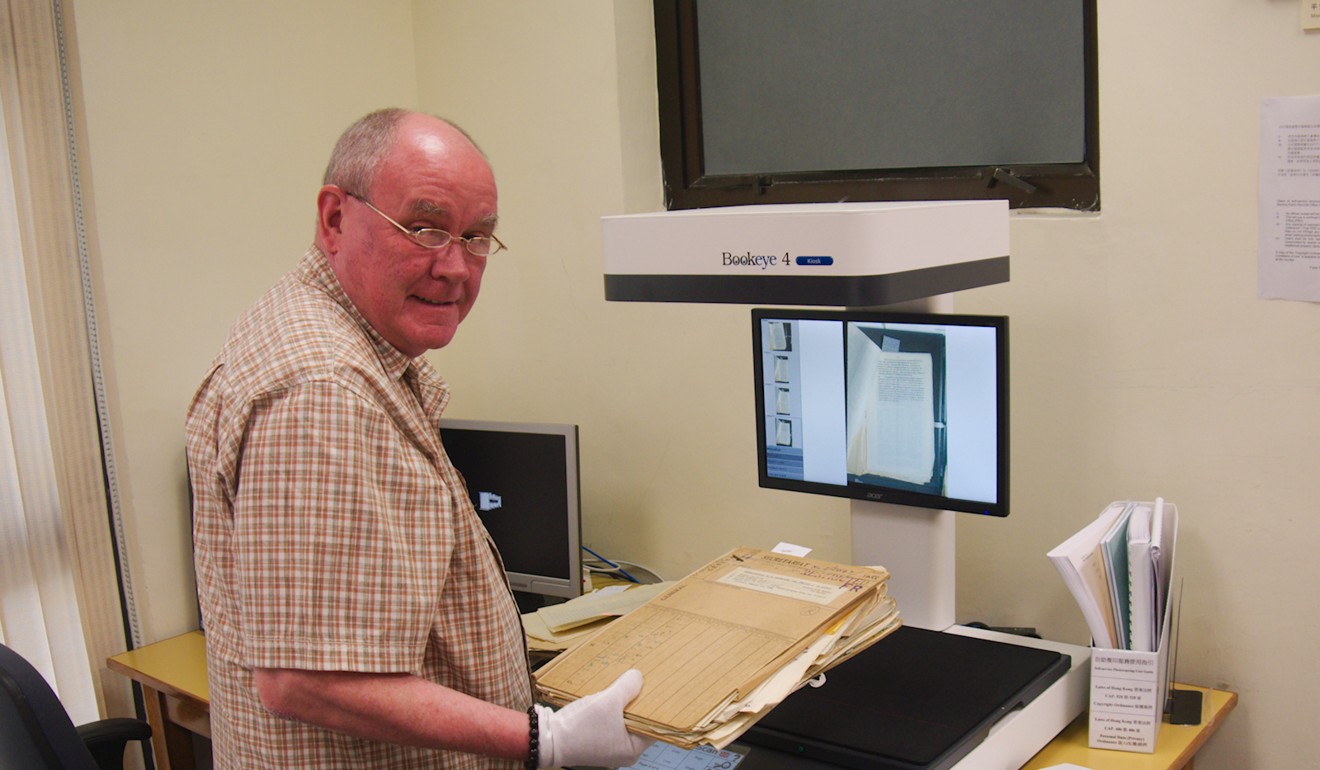 According to police records, the investigating team, led by Detective Sub Inspector R.F. Smith, believed that the violent nature of the assault and the poten­tial sexual motive pointed to a European or Indian assailant, because such attacks were considered highly unusual among Chinese.
The police surgeon and path­ologist, Dr Pang Teng-cheung, estimated the time of death as being 24 to 36 hours before discovery of the body, and a man­hunt began. Pang had completed a 10-month course at Scotland's Edinburgh University, under leading scientists in the field of forensic medicine, and his investigation was integral to the case.
This would have been a very sensitive case. I would have been very surprised if the governor had not demanded regular updates on the police investigation
Pang found five cuts on Ho's forehead and three deep head wounds reaching the bone. A postmortem revealed she had died from subarachnoid haemorrhage, and there was "bruising to the anal cavity", which, although not uncommon in a world without freely available contraceptives, could have been evidence of a sexual assault.
The unusual head wounds that caused her death were about 25mm long and curved in shape. It was not obvious what the murder weapon might have been and, despite extensive searches, none was found.
Smith and his team investigated the movements of military personnel in the vicinity, collected documents related to transport and leave, and tried to understand how this young woman had reached the remote spot.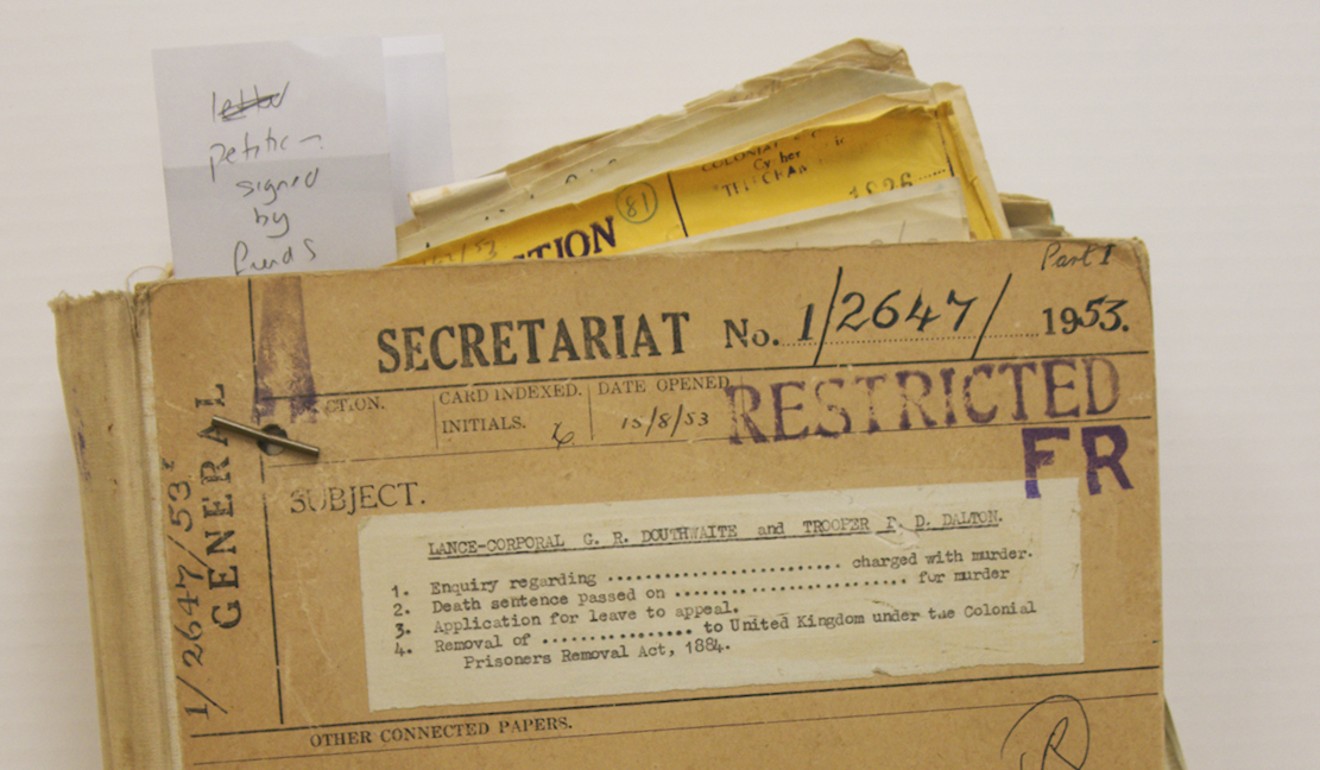 It was on Christmas Day that a taxi cyclist, Liu To-leung, confirmed he had transported the victim from Dodwell's Ridge camp (also known as Camp 61) at about 6.30pm on Friday, December 19, bound for Shek Kong camp, where she was employed in the canteen. This was confirmed by a gardener, who stated that he gave some plant cuttings to Ho before she left Camp 61.
Liu became a key witness and testified at the trial that the journey had been interrupted by two soldiers in uniform pushing bicycles in the opposite direction and singing songs in English. He said there had been an altercation and the soldiers had kicked his bicycle. As he pedalled away in the darkness, Liu said, he saw one of the soldiers try to drag Ho to her feet as she resisted.
The village nearest the crime scene
Detectives now had the victim's name, a robust witness, a date for the crime and, by calcu­lating how long it had taken Liu to cycle the undulating route from Dodwell's Ridge to the crest of the hill near Ta Shek Wu village, an approximate time: 7.05pm.
They were now looking for two soldiers heading north on Route 2 on bicycles on the evening of that Friday, payday on local mili­tary bases. The search now switched to the Shek Kong camp and the bicycle hire shops frequented by soldiers stationed there.
Inquiries at Ki Hung Bicycle Shop, in Kam Tin, revealed for the first time the names of the three principal suspects in the case: Lance Corporal George Robert Douthwaite, aged 24, from Scarborough, North Yorkshire; Trooper Douglas Derrick Dalton, 19, from Southampton; and Trooper John Honeyman. All three were attached to an infantry brigade at Shek Kong and admitted hiring bicycles so they could ride to Fanling, for a night out at the Paramount dance hall.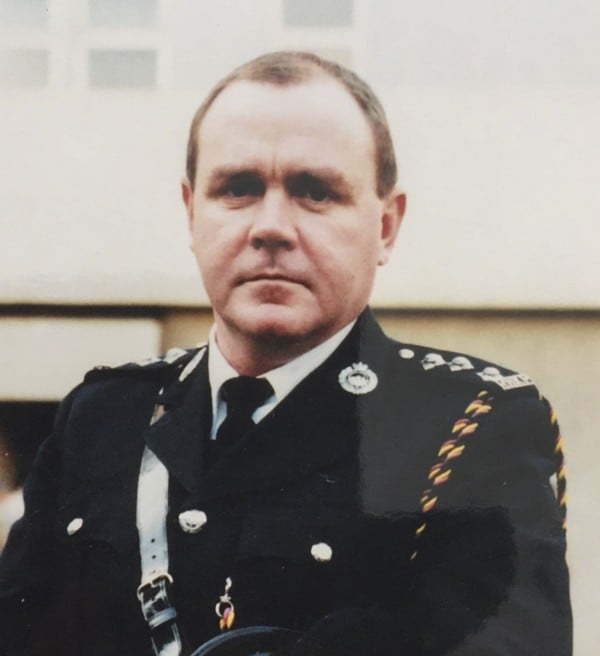 Cresswell has examined the original statements of the three men when interviewed at Ping Shan police station between January 7 and 10. "The stories didn't stack up, that was the problem," he says. He explains that while Dalton and Honeyman stated they all travelled together to Fanling along Route 2, Douthwaite insisted they all took a different route, via Lok Ma Chau, which would have been a consider­able deviation.
Smith and his detectives were convinced that Douthwaite was lying and that all three were suspects.
Honeyman had fractured his wrist before the murder, and had his right arm in plaster, however, so was unlikely to have assaulted Ho. He was eventually eliminated as a suspect.
Maybe Douthwaite's mental health had been affected by his service in Korea, or maybe it triggered some profound racist tendencies
Honeyman told police he could not keep up with his friends when cycling up the steep incline, so he dismounted and followed them on foot. From the summit, he cycled to Fanling, but told police he did not find the other two at the dance hall, as expected. He testified that they arrived half an hour later, and this conveniently put Douthwaite and Dalton at the murder scene with 30 minutes unaccounted for – time enough to commit murder.
Standing in the sunshine at the murder scene today, it's impossible to fathom what motivated two young men head­ing out for the evening to drag a woman from her bicycle taxi and subject her to a violent attack. Neither of the men appears to have had a criminal history.
Hello Kitty murder to the Jars Killer: five of Hong Kong's most gruesome crimes
The police case emphasised that neither suspect knew Ho, but as a young female civilian working in a camp full of uniformed men, she would have been easily recognisable. Cresswell has another theory.
Douthwaite told the court he had served in the Korean war for seven months with his parent regiment, the Royal Northumberland Fusiliers, before his arrival in Hong Kong. The regiment, which formed part of the British 29th Brigade in Korea from December 1950, was awarded several battle honours, including for its part in the Battle of Imjin River, in late April 1951.
Military historians consider this battle to have included some of the most intense and bloody engagements of modern times, against the Chinese People's Volunteer Army, which was determined to recapture Seoul.
"Maybe Douthwaite's mental health had been affected by his service in Korea, or maybe it triggered some profound racist tendencies," suggests Cresswell.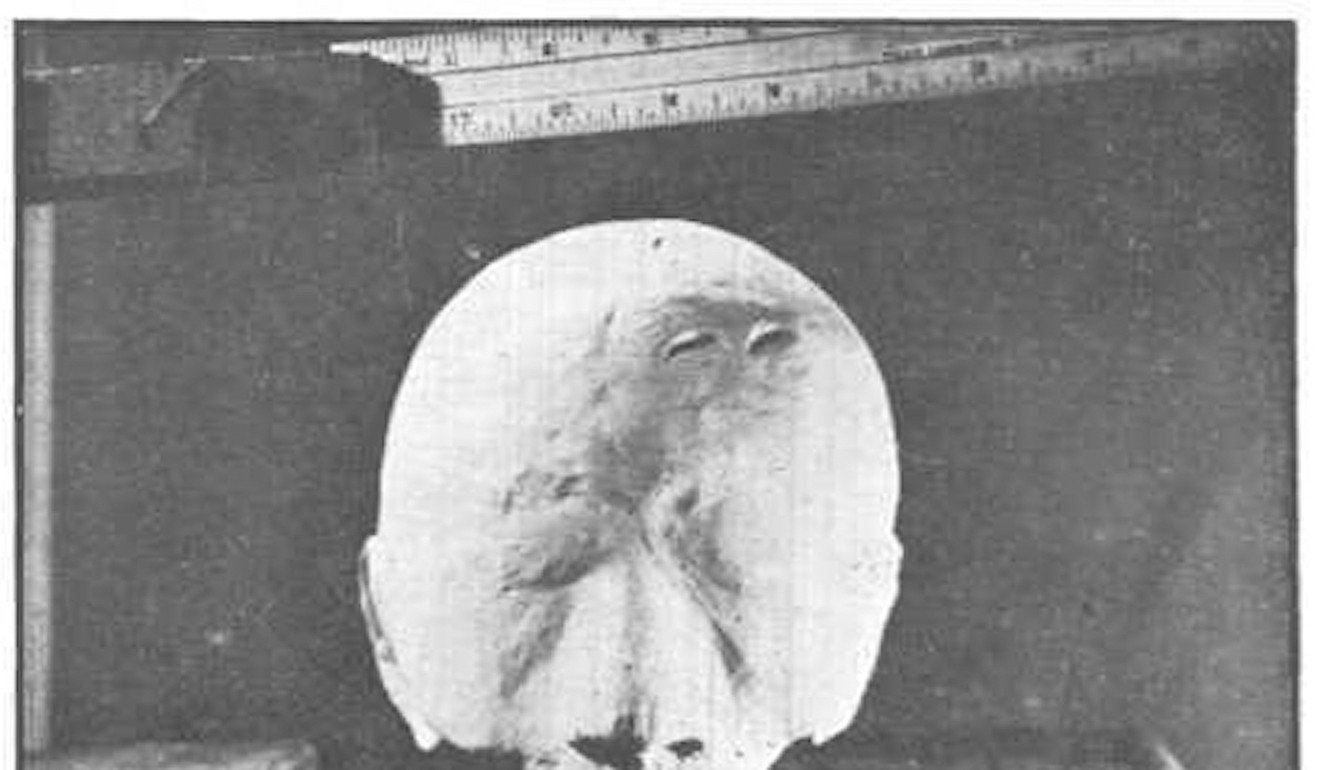 It was the forensic work of Pang that was to seal the soldier's fate. The pathologist constructed a Plasticine model of a female skull and reproduced the wounds based on photographs, so that moulds could be made of the murder weapon. The indenta­tions were circular and 23mm in diameter, but no link could be made with a weapon.
It was only when Honeyman recalled seeing Douthwaite threaten locals in Kam Tin with a pair of handcuffs that the mystery was solved. There was only one pair of handcuffs at Shek Kong camp. Douthwaite admitted to having had them in his possession and, when tested, they fitted the wound profile.
Facing up to the past in South Korea
"The way we deal with forensic science now is very advanced, but they were doing some very similar things in Hong Kong back then," says Cresswell, adding that the police also organised detailed reconstructions, with local officers playing the roles of the key witnesses.
Only at the last reconstruction did Douthwaite change his story and agree to ride his bicycle up Route 2. It was the final piece in the jigsaw, which placed Douthwaite at the crime scene with the murder weapon. He and Dalton were arrested and charged soon afterwards.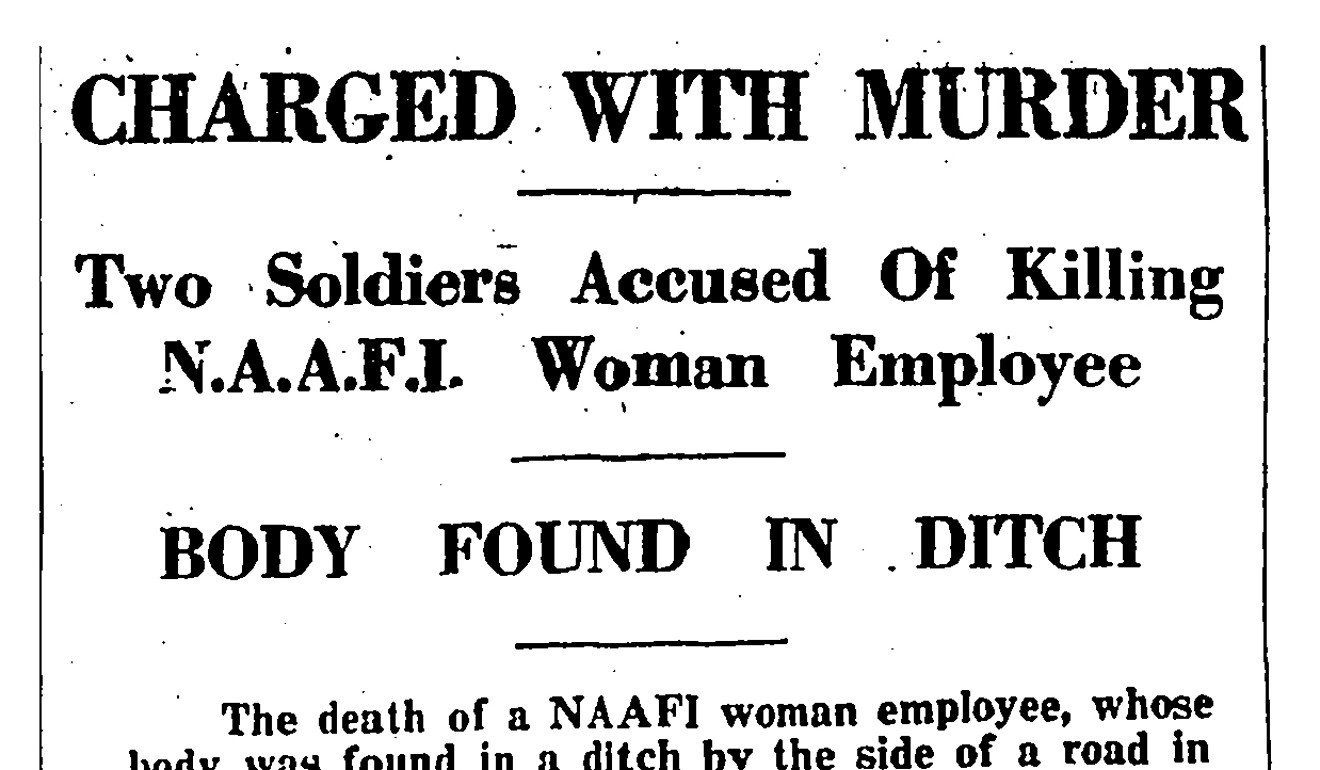 The trial made headlines when it opened on Monday, April 27, 1953, in the criminal sessions of the Supreme Court. Although the case against Dalton was weaker than that against Douthwaite, who was portrayed as the main instigator, the prosecution sought murder convictions against both men. "The judge suggests to the prosecution that a manslaughter charge might be more appropriate," says Cresswell.
One flaw in the prosecution case was that witness statements showed Douthwaite and Dalton leaving camp at about 6.30pm, and the bike shop showed they hired the bicycles at 7pm, by the shop clock. With the time of the murder set at between 7.05pm and 7.15pm, this did not give the suspects enough time to have cycled to the top of the hill on Route 2, estimated to take 18 minutes.
Murder, myths, and what it's really like to be a CSI doctor in Hong Kong
This was accounted for by the shop clock being an inferior make and running 10-20 minutes fast. The official file contains images of the clock and details of its examination, but there were other troubling inconsistencies.
The key witness, taxi-cyclist Liu, described a tall and a much shorter man, but Dalton and Douthwaite were of similar height, and it was argued that if they had been colluding to conceal a bloody murder, they would have corroborated their stories about the route before being interviewed by the police.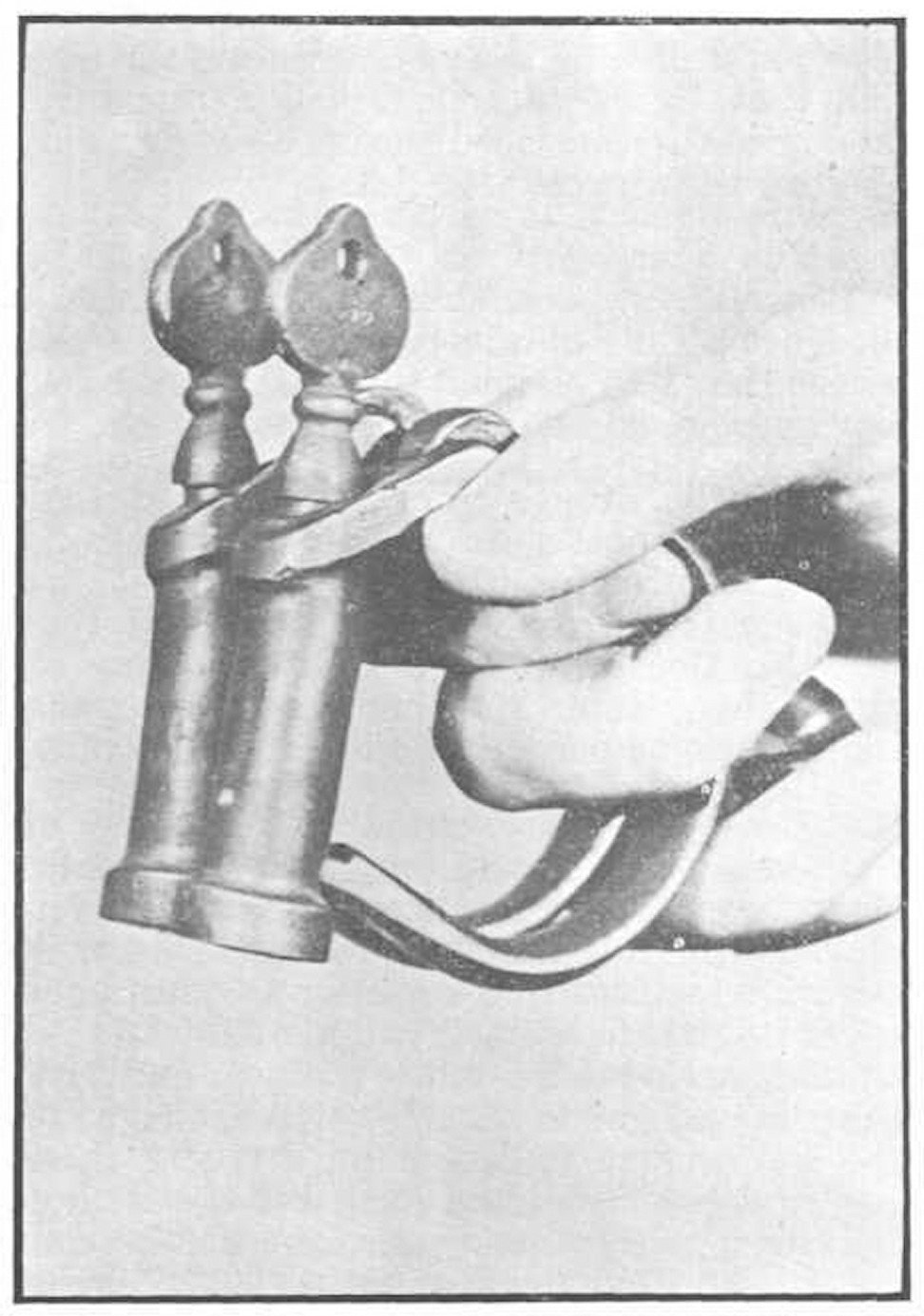 ­"There were no forensics on the handcuffs, no blood on their uniforms and, according to witnesses, they seemed very normal at the dance hall [where Douthwaite had handed the handcuffs to the head waiter for safe keeping]," Cresswell says.
At the conclusion of the five-day trial, the judge's summing up was favourable towards Dalton. He advised the jury that, even if he had been there at the time, he was not necessarily guilty of murder. Even so, the jury of seven, three of whom were Chinese, took only three hours and 15 minutes to find both of the accused guilty of murder.
The pair were then sentenced to death.
The way we deal with forensic science now is very advanced, but they were doing some very similar things in Hong Kong back then
They would escape the noose of Stanley Prison's hangman, however, the death sentence being later commuted to 20 years hard labour for Douthwaite and 12 years for Dalton (served in Britain after January 1954). The younger man protested his innocence throughout his time in prison. The official file contains three petitions from Dalton claiming his innocence and several hand-written letters from his mother, Ivy Dalton, pleading to the governor for clemency.
Douthwaite's mother, by contrast, was found dead in a shallow stream two weeks after his conviction. The coroner recorded an open verdict in that case, perhaps to avoid piling one tragic family scandal on top of another.
"I would say they were both probably correctly convicted but the case sounds more like manslaughter – I think they were there and there was some sort of altercation that got out of hand," theorises Cresswell. He rejects the notion that political expediency encouraged a false conviction.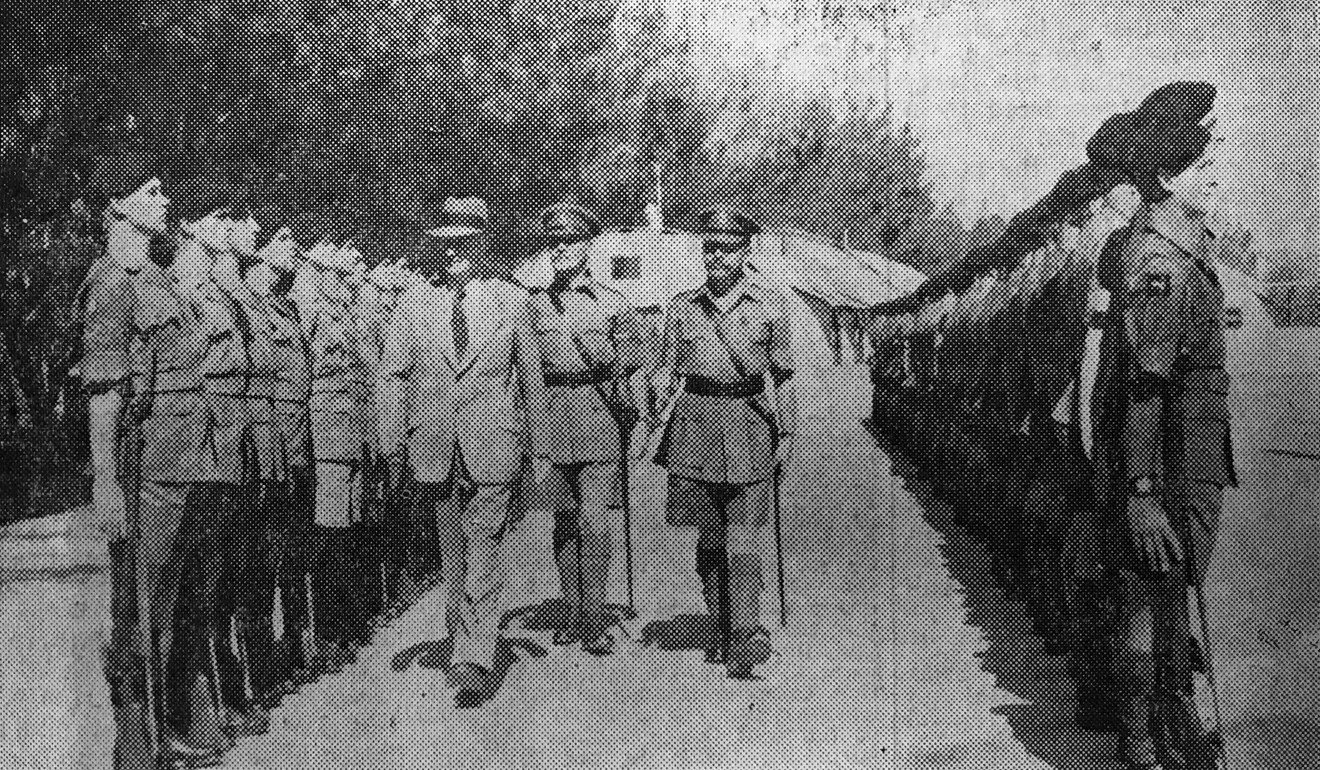 Throughout the hundreds of pages of information on the case, ranging from the political implications to legal nuances, one name occurs surprisingly infrequently; that of Ho Sze-mui. "We tend to focus on the defendant's guilt and the legal case, but it's easy to forget about the victim," Cresswell says.
All we can determine, apart from the crude medical details of her death, is that her body was found beside the box of withered seedlings she had collected and her cheap broken wristwatch, stopped at 2.46. It is thought she had lain in a coma for three days before she died. Her husband, Lai Yu, identified her body; the couple had no children.
British army returns to Hong Kong ... but it's all ceremonial
Financial compensation was considered for her family but the idea was rejected for fear of stirring up feelings about the case or bogus claims. "Just do nothing," was the conclusion of one official report.
"After the initial investigation that poor woman just gets pushed into the background," says Cresswell, who found no roadside memorial to Ho. "In Hong Kong in 1952, there was no such thing as victim support."
---
British soldier in Hong Kong who was hanged for murder ... in 1955
George Douthwaite and Douglas Dalton escaped their death sentences, but 22-year-old James Richard Becker would not be so lucky. The locally enlisted Royal Army Service Corps driver was found guilty of the murder of Evelyn Fung Wai-ling, 21, said to be a former sweetheart, on August 23, 1955.
Fung's body had been found on a vacant plot adjoining the Tang King Po School, in Mission Road (Tin Kwong Road), in Kowloon, on the morning of May 20, 1955. She had been strangled.
Becker was hanged at Stanley Prison at 7am on September 20, 1955. The attending medical officer said death was instantaneous.
Staff reporter