As surging waters swallowed the ground floor of Vee Keoheuy's home, she hoisted herself out the window onto a rickety boat with her husband, children and grandchildren – in the dark. Officials had told her neighbours in Ban Mai that heavy rains required the opening of a spillway. The reality was that some 40km upstream of the village, on the Xe Pian river in Attapeu province, south­eastern Laos, 5 billion cubic metres of water were gushing out of a dam that had failed and down into the Vang Ngao river.
Vee Keoheuy and her family found themselves at the mercy of a roar of floodwater that uprooted trees, ripped down power lines and collapsed her neighbours' homes, washing them away down the Xe Kong river. Within minutes, their outboard engine sputtered and cut out.
"With no engine, we lost control of the boat. It hit a big tamarind tree and smashed into pieces," Vee Keoheuy says. "My daughter tried to keep my grandson above the water. She told my husband to try and grab the other grandson, but all he caught were his clothes."
Vee Keoheuy's five-year-old grandson, Tah Eah, was gone, as was her 27-year-old son, Ngo. Her surviving son clawed his way onto the roof of a home that remained standing. Vee Keoheuy hung onto a chicken coop as her husband clung to a papaya tree with one hand and their remaining grandchild with the other.
"My daughter was crying as she'd lost her son and I told her to try to reach us," says Vee Keoheuy.
Eventually it was the solid steel frame of a high-voltage transmission tower that provided the anchor they needed while waiting for help to arrive the next morning.
Vee Keoheuy's story is one of many among families affected by the July 23 failure of an auxiliary dam of the Xe-Pian Xe-Namnoy hydropower project in Laos. District authorities say 7,095 people were displaced by the flood that was unleashed – more than 6,500 of whom are now living in shelters at five rescue bases. Most of them, Vee Keoheuy included and numbering almost 3,500, are being housed in a facility in the small town of Sanamxai, in appropriated administrative buildings or tents that line streets.
Samled Inthavong, who, with his family, has taken refuge in the local school, says he watched as water swallowed up the first floor of his house in Ban Mai before evacuating. Just moments after he had lowered his wife and three children into a boat, an uprooted building slammed into his house, collapsing it with his grandparents still inside.
"We had to flee for our lives," he says, adding that authori­ties still have not recovered the body of his grandfather.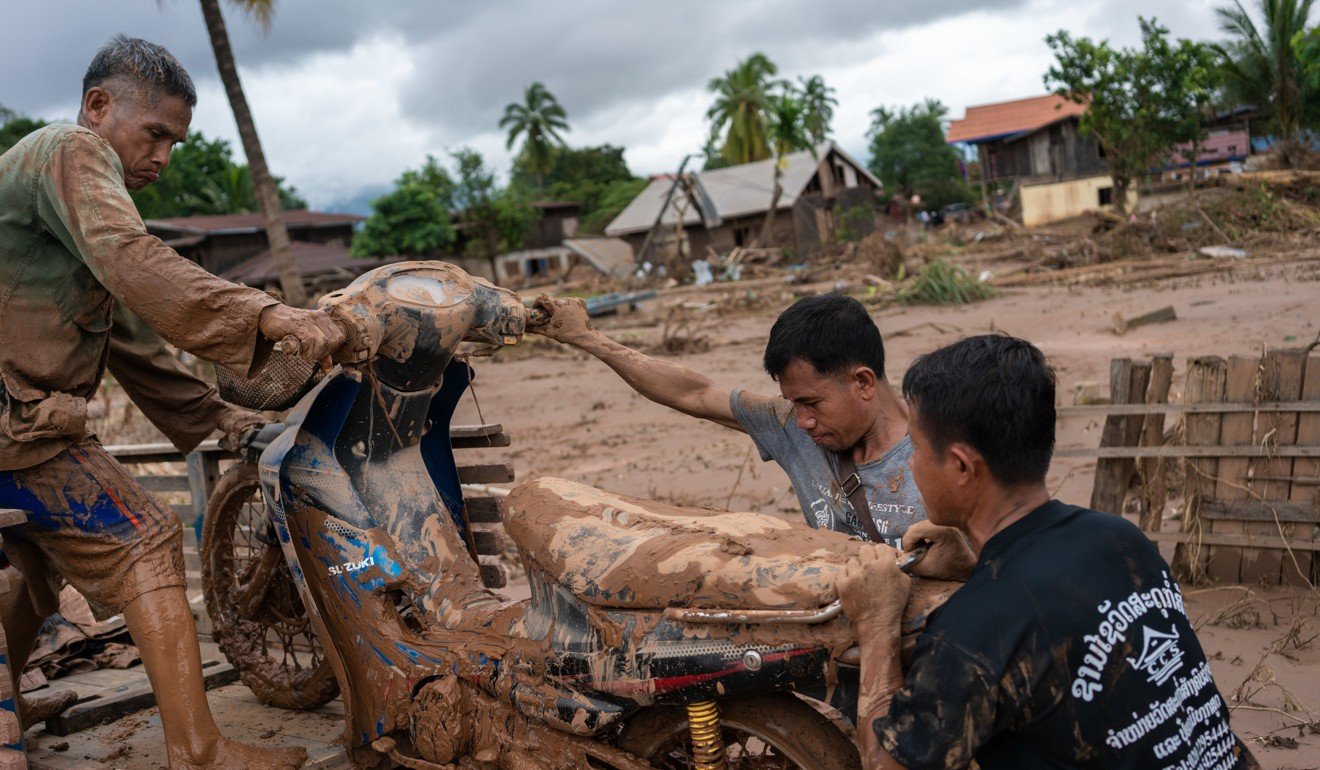 In the area around the Sanamxai rescue base, abandoned rice fields caked in mud stretch out into the distance along a flooded road that becomes increasingly impassable by car. Villagers search the land for the remains of their homes and possessions.
In nearby Kokkong village, which was spared the worst of the deluge, a teenage boy and his sister keep watch over their family's petrol station while they wait for their mother to return with supplies. A block away, a mother and daughter have returned to protect their general store after it was looted and pull inventory from the thick mud hoping to find anything salvageable.
The scene deteriorates dramatically in Ban Mai, where floodwaters rose to more than 10 metres. Sommai Keosuvanh's house is still standing, but most in his neighbourhood were obliterated. "I don't know when I'll be able to come back, maybe in one year," he says, while pulling a pair of motorbikes out of the mud and loading them onto a small tractor.
Across the road, a Singapore Civil Defence Force emergency rescue team has set up camp on the exposed foundation of a building that is no longer there, but holds little hope of finding survivors. "The chances are very slim," says the leader of the operation, Major Seloterio Euan Izmal, lamenting that they were not able to deploy until August 3, a full 11 days after the disaster.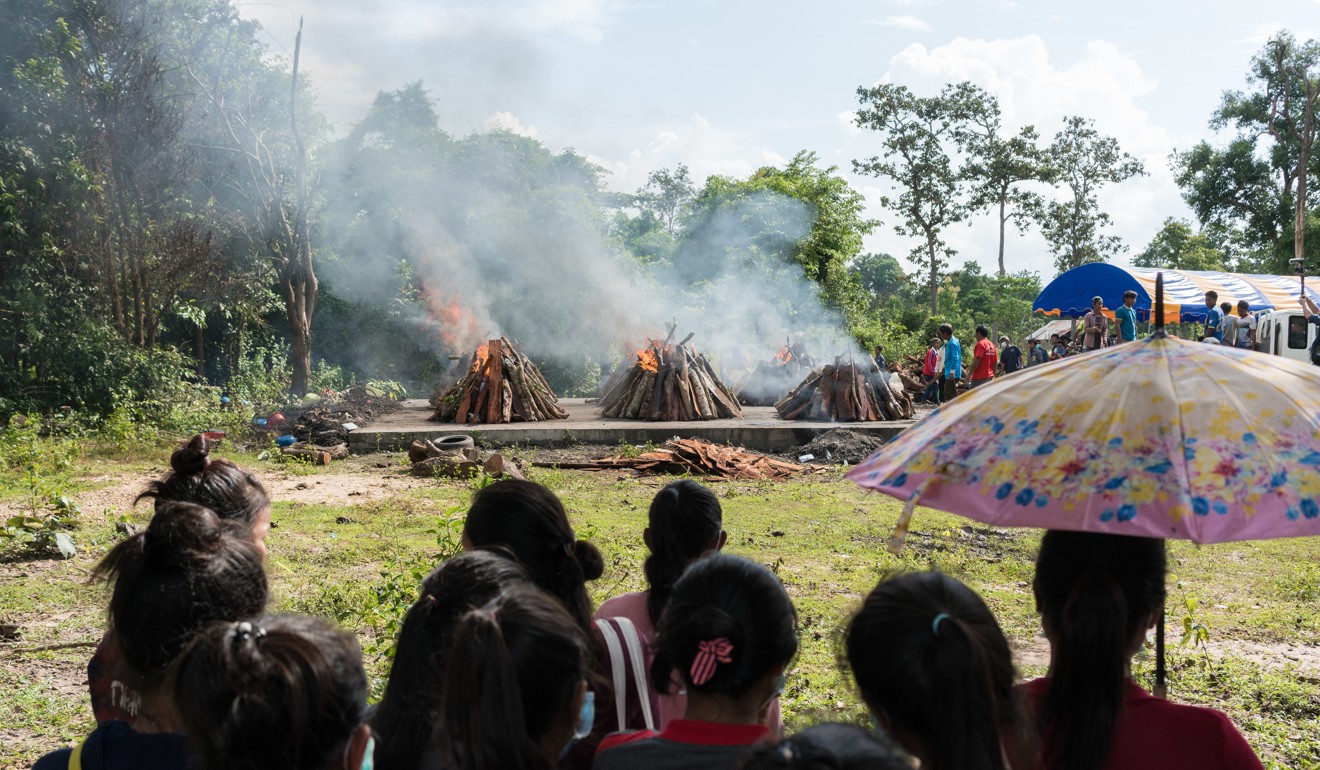 However, at the time of writing, survivors are still being found. Back at Sanamxai, one of three Laos Air Force Mi-17 helicopters deployed for the operation roars back into the rescue base carrying a frightened pensioner who is covered in bruises. The woman is whisked away in a stretcher as a Buddhist cremation for six of the deceased is held just 50 metres away from the landing zone. Another 97 remain missing with 39 confirmed dead, according to state media.
Such was the power of the flood that Ministry of Foreign Affairs officials reported that one body, washed away from Laos, was recovered hundreds of kilometres downstream in neighbouring Cambodia's Kratié province. Authorities in Laos gave Cambodia no warning of the dam failure, and the flood crossed the border and resulted in the emergency evacuation of some 1,200 families from Siem Pang, a town in the northern Cambodian province of Stung Treng.
The Korean-built, 410-megawatt Xe-Pian Xe-Namnoy hydroelectric power project, a multi-dam complex that was due to be completed next year, is one of some 140 dam projects slated for construction in Laos, of which two-thirds are already built or under construction, according to the Washington-based think tank Stimson Center. The project was being built and operated by Xe-Pian Xe-Namnoy Power Company (PNPC).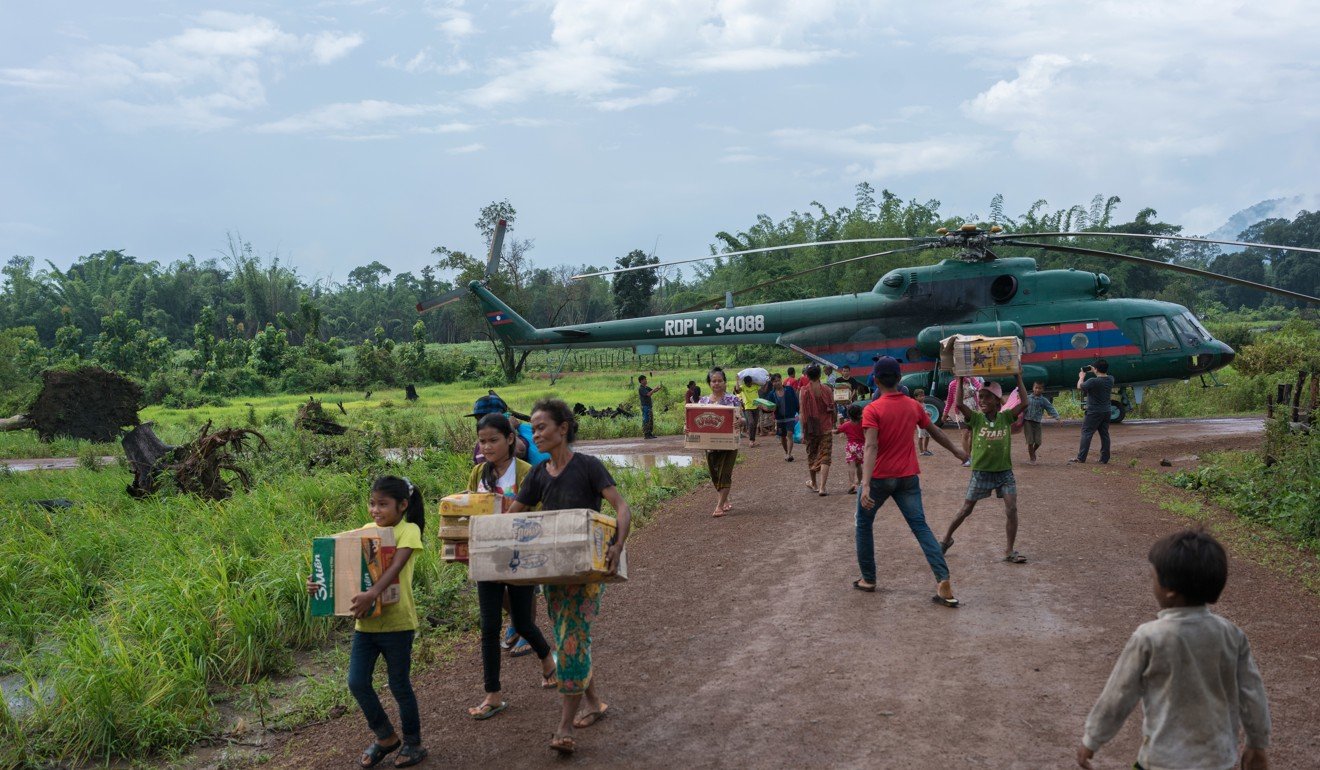 For the government of Laos, the disaster has prompted an uncharacteristic reflection on the national policy aim of becoming the "battery of Asia", with Minister of Energy and Mines Dr Khammany Inthirath saying that substandard construction combined with heavy rains caused the project's "Saddle Dam D" to fail.
Kanya Khammoungkhoun, deputy director general of the Laotian Ministry of Foreign Affairs' Department of International Organisations, tells Post Magazine that a moratorium will now be placed on approving new projects until a wide-scale review of the country's dam projects has been completed.
"Over 50 dams in the country will be reinvestigated and monitored closely together with the technical [experts]," he says, adding that the review will include dams currently under construction. No new dam projects will be approved until a review of existing dams is complete.
Brian Eyler, director of Stimson Center's Southeast Asia programme, welcomes the review, describing the collapse as a "tipping point" that exposes vulnerabilities in the "battery of Asia" policy.
"This pause marks an opportunity for inter­national development partners to promote smart planning and non-hydropower renewables such as solar, wind and biomass," Eyler says, arguing that such alternatives would make a "better battery".
I am concerned that those involved in the review may all be those who have benefited from hydrodevelopment in the past. If so, would they be willing to potentially bite the hand that feeds them?
But Ian Baird, an expert on hydropower development in Southeast Asia and a professor of geography at the University of Wisconsin-Madison, questions whether the review process – though a "positive step" – will ultimately be meaningful.
"I am concerned that those involved in the review may all be those who have benefited from hydrodevelopment in the past," he says. "If so, would they be willing to potentially bite the hand that feeds them?"
Baird also questions what factors will be considered in the review, given that the Laos government has previously been heavily criticised for failing to produce credible environmental-impact assessments before initiating dam projects.
"The Xe-Pian Xe-Namnoy dam was already causing a lot of serious impacts even before it broke," he says.
The devastation caused by the collapse was worsened because of the portion of the dam that failed, says Eyler, who is described on the Stimson Center website as an "expert on transboundary issues in the Mekong region" who "specialises in China's economic cooperation with Southeast Asia".
The dam was essentially a wall at the periphery of a reservoir on a plateau 1,000 metres above the affected villages. "The severe drop in elevation added to the immensity of this flood's impact," he says.
Eyler argues, however, that the disaster was avoidable, and while rains may have been the trigger, they were not to blame.
"Beyond any doubt, this was a man-made disaster," he says, arguing that the operating company should have reduced the reservoir's water levels before commencement of the rainy season – standard practice in Laos – and taken emergency steps in the days before the predicted landfall of a typhoon on neighbouring Vietnam's coastline.
Marc Goichot, chief water expert at the WWF's Greater Mekong programme, backs up Eyler's comments, saying, "This amount of rain should have been expected at this time of year. We are in the rainy season, and Attapeu province is regularly affected by typhoons that hit the central coast of Vietnam – less than 80km away – bringing high-intensity, very localised rains. Given the well-known hydrology risks, well thought through early-warning and rescue systems should have been in place."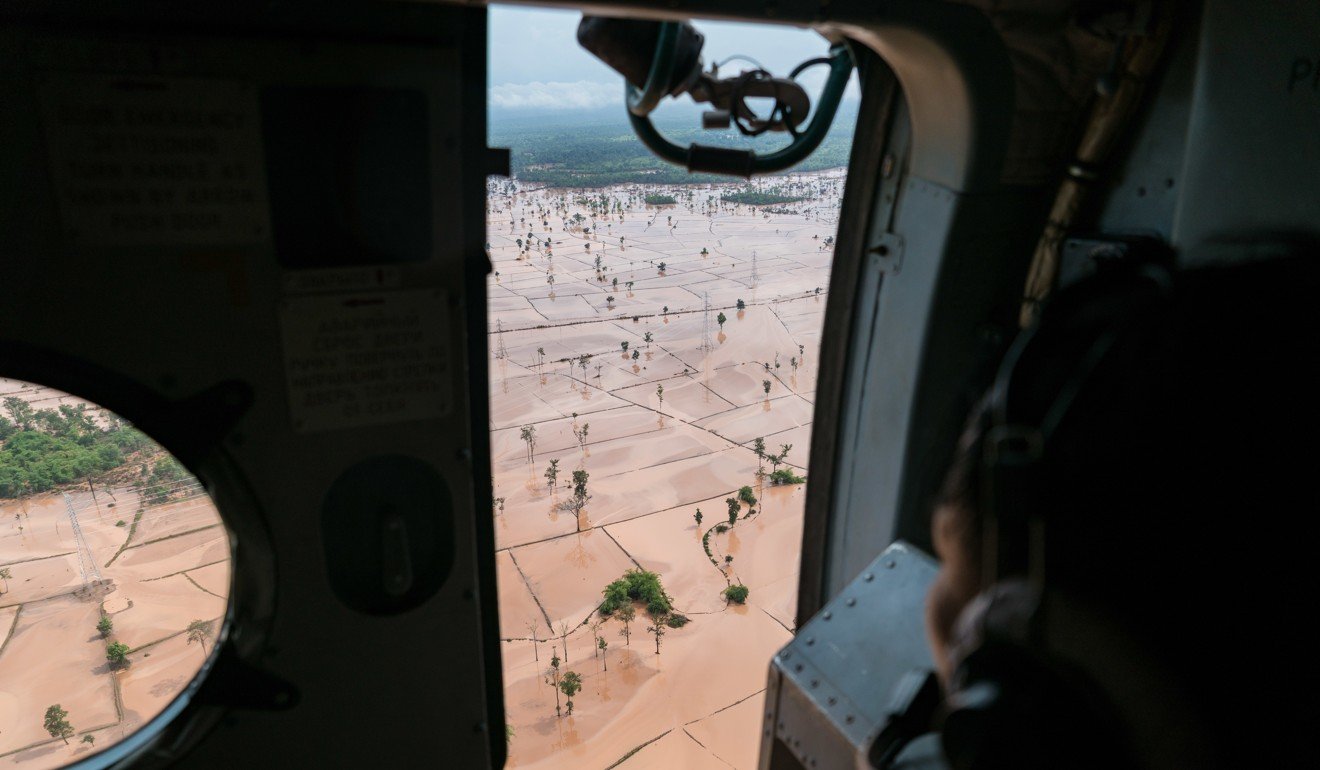 Instead, PNPC notified the Lao government of the potential for a breach only hours before it occurred. What's more, while there is a cross-border warning system in place to notify Cambodian villages downstream when there are flooding issues on the Mekong, as mandated by regional water governance body the Mekong River Commission (MRC), "Mechanisms for information dissemination, such as disaster warning and flood prevention between Laos and Cambodia for tributary rivers like the Xe Kong, are weak to non-existent," Eyler says. "Clearly more trans-boundary cooperation is needed. Perhaps this crisis will drive progress in the conversation."
The MRC, for its part, was officially notified of the dam collapse on July 24, a day after the actual event, and a response to an offer of assistance came on July 31, nearly a week later. The MRC's chief executive, Pham Tuan Phan, says the body has offered one of its experts to assist the Lao government's review process. However, as the incident occurred on a tributary, the MRC has to be invited first. "We stand ready," Pham Tuan Phan says. That said, he hopes that in the future the MRC "should be provided first with fast and reliable information on the incident. We need to act fast and in a reliable fashion so that the public, especially those who might have been affected, will be saved."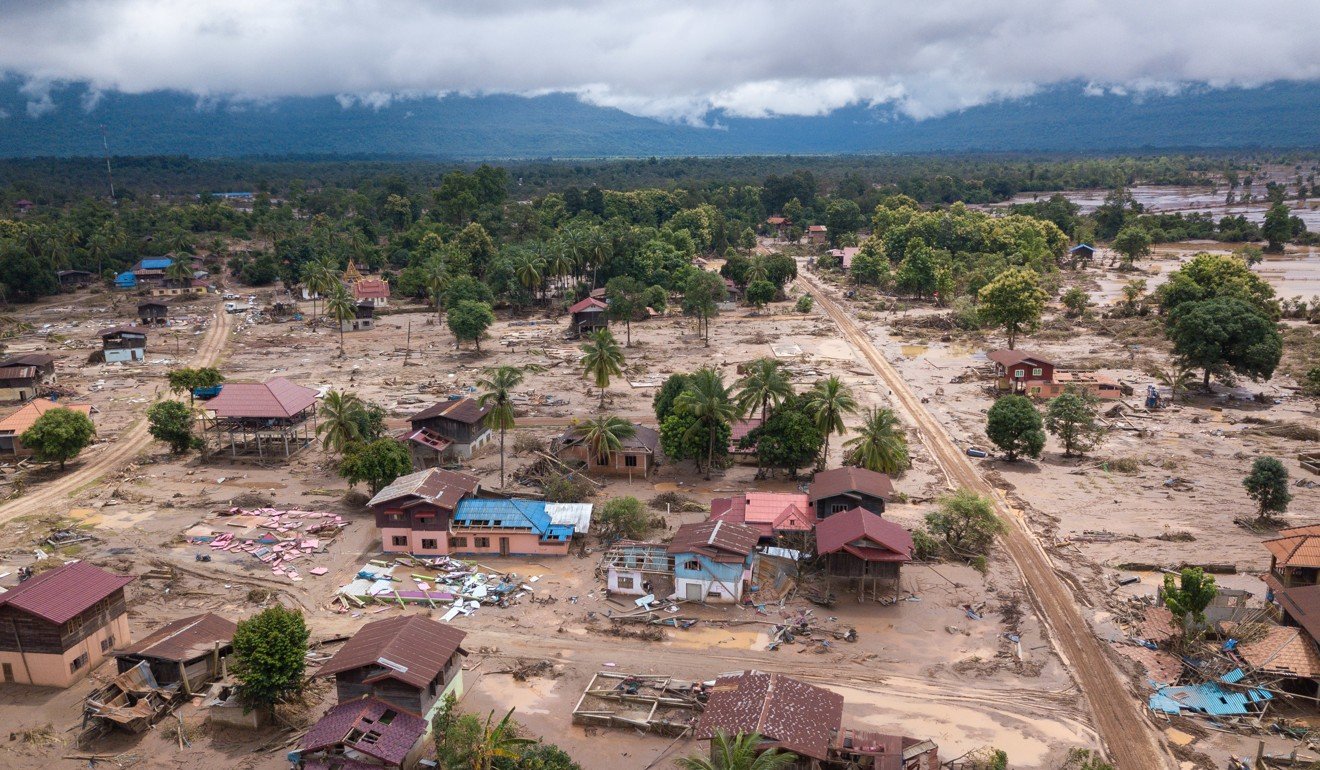 An expanded mandate for the MRC that includes emer­gency assistance could help, he says, but for now, the MRC has the experts and partners to provide external reviews and establish a "national dam safety programme", Pham Tuan Phan says.
Meanwhile, back in Ban Mai, farmer Somphon Luangaphivong has returned to his neighbour­hood to inspect the damage. To his left, a hole smashed through the wall of the local pagoda reveals a golden Buddha statue that has somehow survived the carnage. A vast expanse of flattened houses, tangled power poles and uprooted trees extends to his right.
"We didn't know that the dam had collapsed," he says, visibly angry as he remembers the deluge that engulfed his unsuspecting rural community. "We had no idea that it would spill so much water and cause so much damage."
Somphon Luangaphivong insists that warnings to evacu­ate livestock, children and the elderly were blared over loud­speakers too late, with the floodwaters arrival imminent. Villagers were not even aware, he says, that a dam had been built on the Xe Pian river, only that one had been constructed on its upstream tributary, the Xe Namnoy.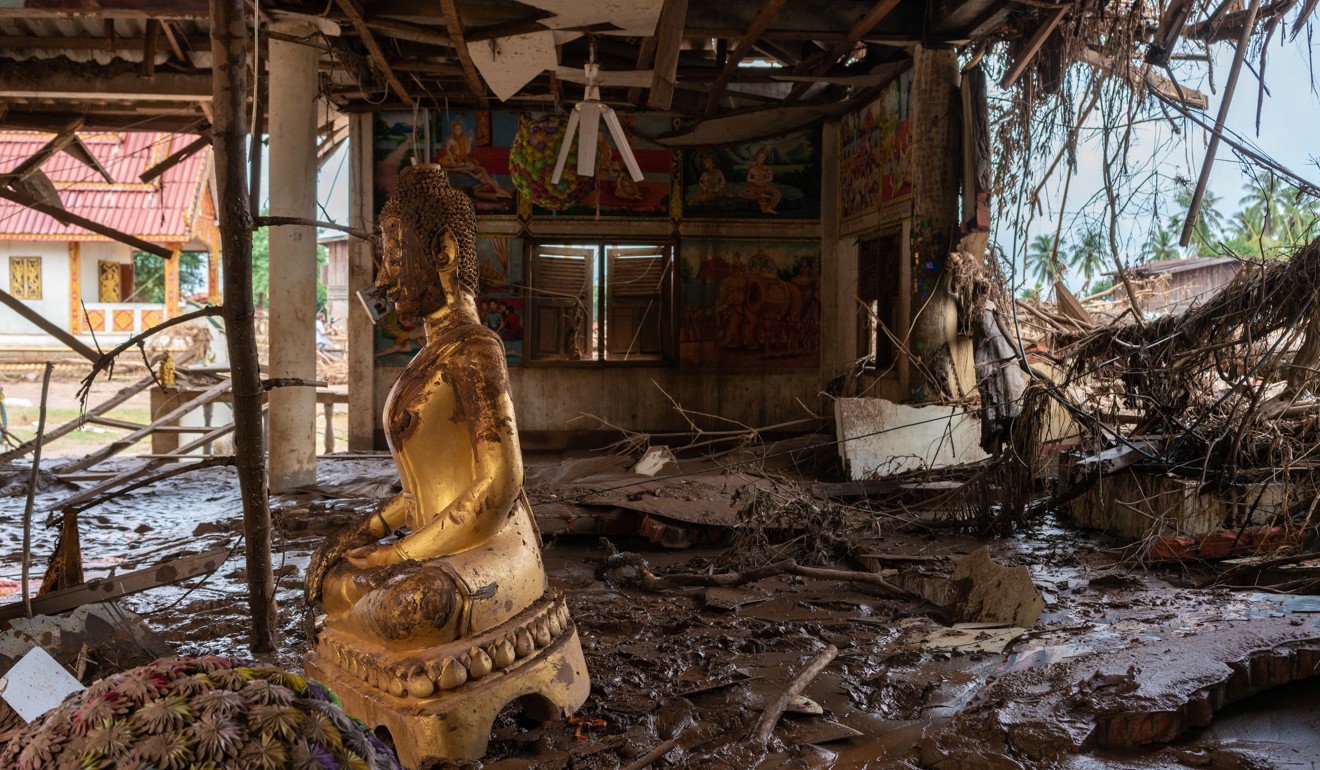 "Eight people lost their lives [in Ban Mai]," he says. "Two more after they arrived at hospital."
The disaster is the final straw for Somphon Luangaphivong, who says he and many of his neighbours are ready to move away for fear of future flooding. "We don't want to stay here any more," he says.
Thousands living in this region were forced from their traditional homes in the highlands and onto the floodplain to make way for the dam in the first place.
For critics of how water resources are being managed in the region, the collapse of a dam, while not expected, follows warnings that have been raised for at least a decade. Experts and environmental groups have long cautioned that un­checked hydropower development will have dire economic, food and ecological security consequences, particularly in delta countries Vietnam and Cambodia.
Too often, though, it is the short-term promise of an economic windfall from hydropower development that outweighs all other risk factors, says Goichot.
"Short-term returns on investments are preferred," he says. "But the same plan does not make sense for most, if not all other sectors in the Mekong basin."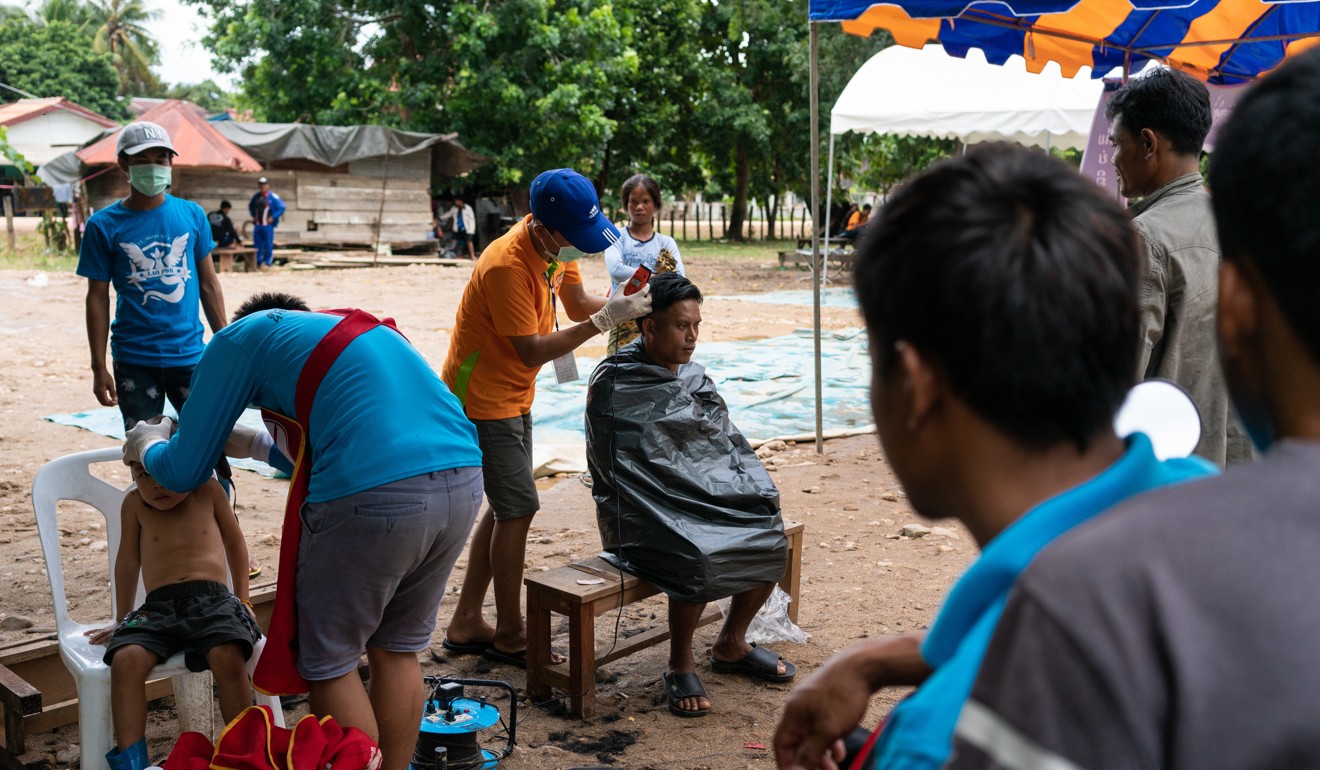 As a result, the individual national priorities of Mekong-region countries have long prevailed over the spirit of cooperation sought by the MRC. Until this state of affairs changes, Goichot continues, the risk of more accidents remains high. And there have been accidents before: in September last year, a dam in central Laos failed, flooding eight villages, though no deaths were reported.
At the Sanamxai rescue base, a group of children are kicking a football around a waterlogged pitch. Vee Keoheuy, remembering July 23, says the Ban Mai village chief broadcast a warning to evacuate property to high ground at 5pm on that day, but did not warn that the dam had actually collapsed, merely instructing villagers to "put all our stuff on a higher level and be prepared".
"They told us they were just releasing some water," she says, "that [the dam] has some problems."
Sommai Keosuvanh, Samled Inthavong and several other survivors tell Post Magazine that they were given the same misleading information. Flooding is an annual reality in this part of Laos, and the threat posed by the release of excess water through a spillway is a vastly different prospect to the collapse of the dam, and so they were not ready for the horror heading their way.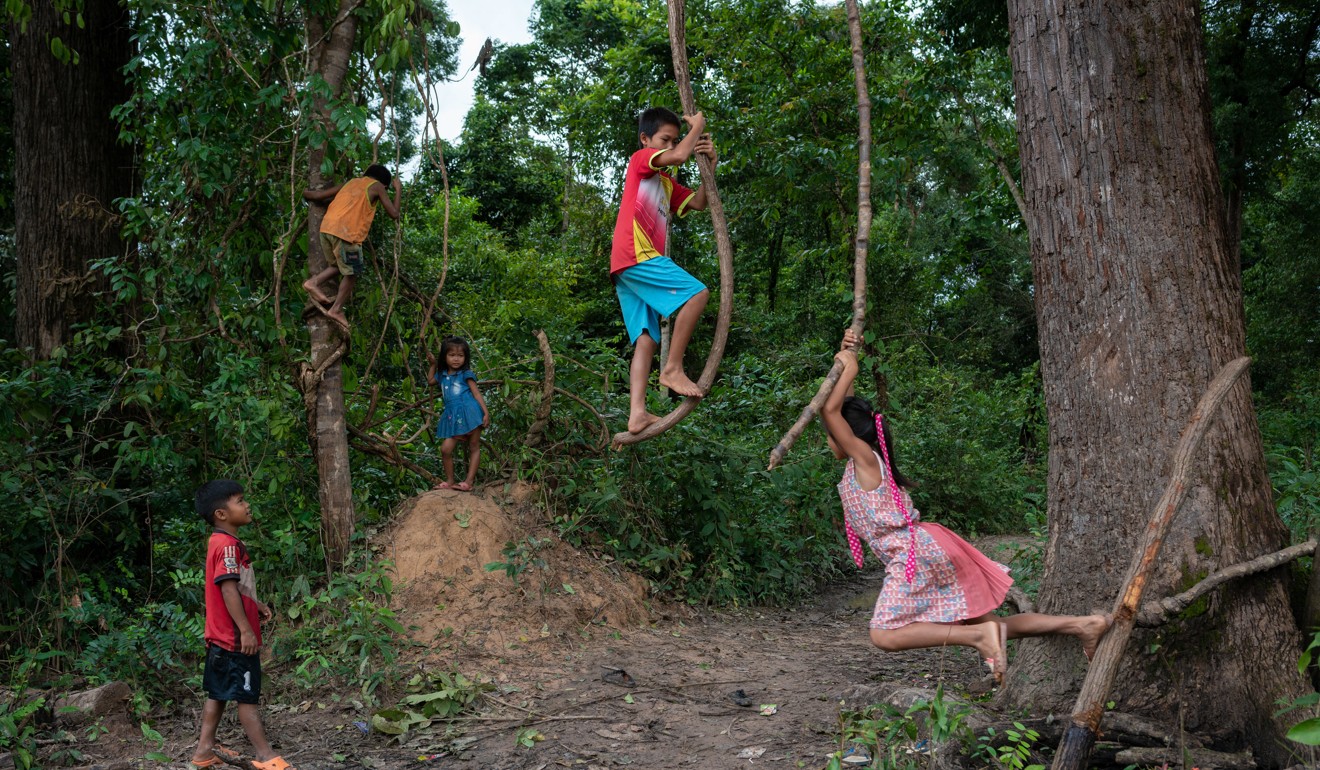 Kanya Khammoungkhoun believes warnings were given, however, but not heeded.
"I think they had been informed in advance but people were reluctant to leave their property," he says, "that is what I heard from the many officials who are there."
Vee Keoheuy and her neighbours argue that was not the case, and for their communities and, in some cases, their families, the lack of accurate and timely information proved deadly.
"If somebody would have told us that the dam was going to collapse," she says, "we could have evacuated."