"A Chinese man who pledged to go on a hunger strike in protest against the proposed 'Star' Ferry fare increase, yesterday attracted the attention of many passers-by," the South China Morning Post reported on April 5, 1966. The action by 27-year-old So Sau-chung was the trigger for an explosion of violence in Hong Kong – a precursor of the far deadlier violence that was to follow a year later.
"Riot Squads Called Out," the following day's headline blared, the Post reporting that the protester's arrest for "causing an obstruction" had only served to escalate tensions in what a commission of inquiry would later hear described as Hong Kong's "tinderbox" atmosphere. "Steel-helmeted police emergency riot squads in patrol vans kept a close watch on a group of demonstrators," the story continued.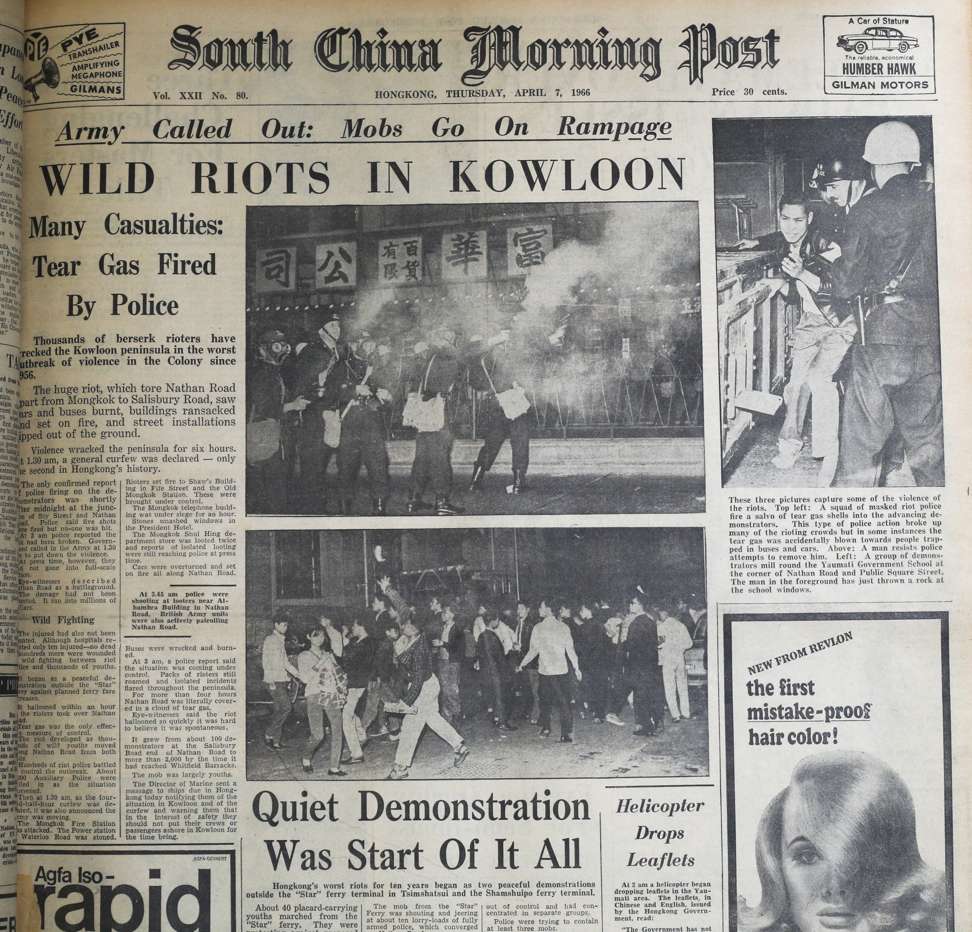 The unrest quickly escalated: "Thousands of berserk rioters have wrecked the Kowloon peninsula in the worst outbreak of violence in the Colony since 1956. The huge riot, which tore Nathan Road apart [...] saw cars and buses burnt, buildings ransacked and set on fire, and street installations ripped out of the ground. Violence wracked the peninsula for six hours. At 1.30am, a general curfew was declared – only the second in Hong Kong's history," the newspaper reported on April 7.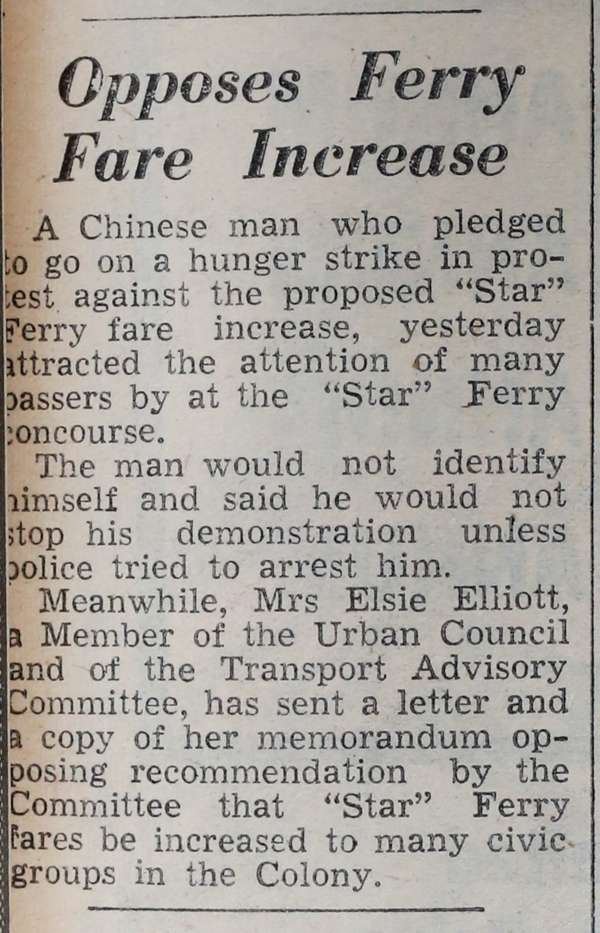 By April 10, the disturbances had been quelled, the Post reporting: "Thousands of heavily armed troops and riot police patrolled the deserted streets of Kowloon, under its second night of curfew."
An inquiry into the riots began in May. "During the disturbances, one rioter was shot dead by police and three others received gunshot wounds. Thirteen other civilians were injured. Ten policemen were injured. After the riots, 323 people were jailed," the Post reported as among the inquiry's findings on February 22, 1967.
The newspaper's editorial writer observed: "It became an inquiry into the major social and economic grievances of Hong Kong and its report assumes a transcending importance for all who are concerned with the stability – and therefore the survival – of the Colony."
Ten weeks after that report was published, violence would flare again, eventually claiming 51 lives.