Is that Thai food, or Lao? 5 typical dishes from Laos that will help you see the difference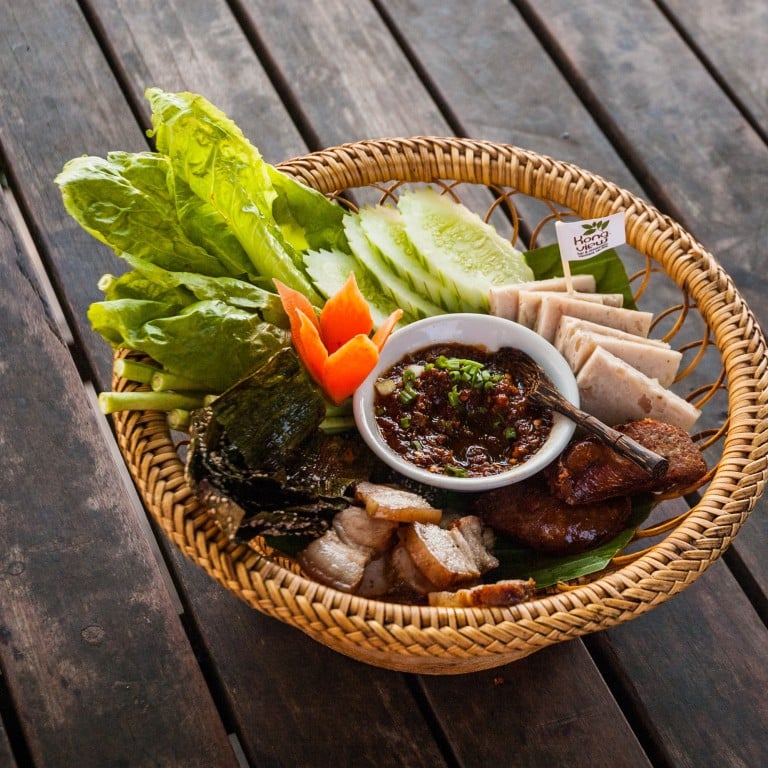 Northeastern Thai-style (Isaan) food is actually derived from Lao cuisine, and with a proliferation of restaurants in Laos serving Thai cuisine it is easy to get into a sticky situation with the food. These five typical Lao dishes will help you see the difference.
Larb
The unofficial national dish; one of the keys to this meat salad is the use of fresh herbs – a defining feature of Lao food. Usually containing mint, other herbs may join chillies, spring onions, roasted powdered sticky rice, lime juice and garlic which flavour the minced meat. Watch out, in some versions the meat can be raw. Simply wrap it into a lettuce leaf parcel to eat.
Laos often call themselves luk khao niaow, or the children of sticky rice, such is its importance to the cuisine. Sticky rice is the main part of most meals and is a standard accompaniment to larb.
Barbecue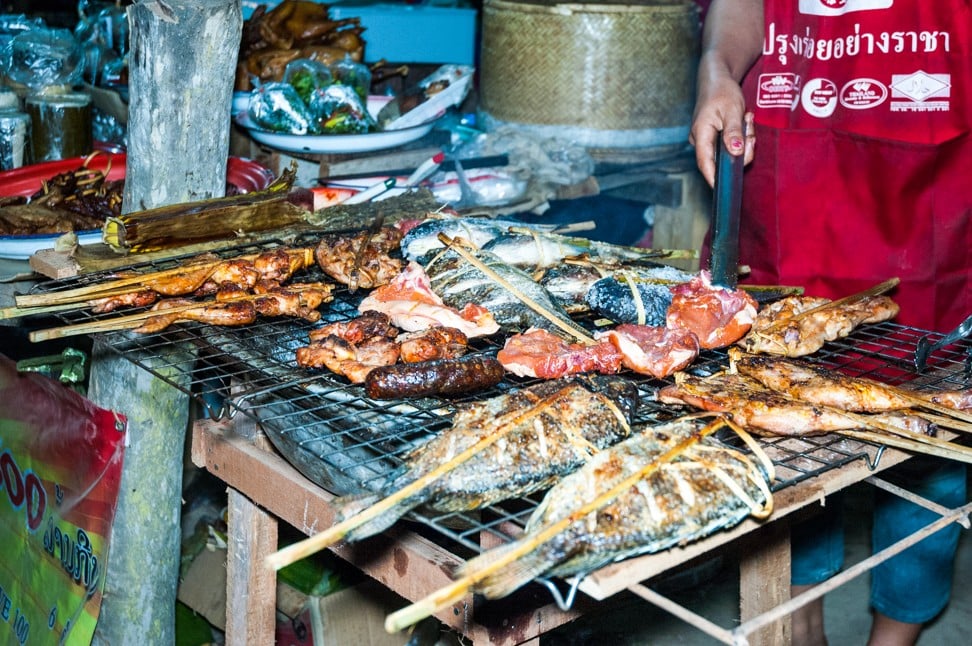 Wander along the banks of the Mekong River in the capital Vientiane on a balmy evening, and you will be greeted by the wafting smoke from stands where fish and meat are being grilled. Cooked over charcoal, typical selections include marinated chicken and whole river fish, rubbed with salt and stuffed with lemongrass. Throw in a papaya salad and sticky rice and it makes a great meal.
Riverweed and jeow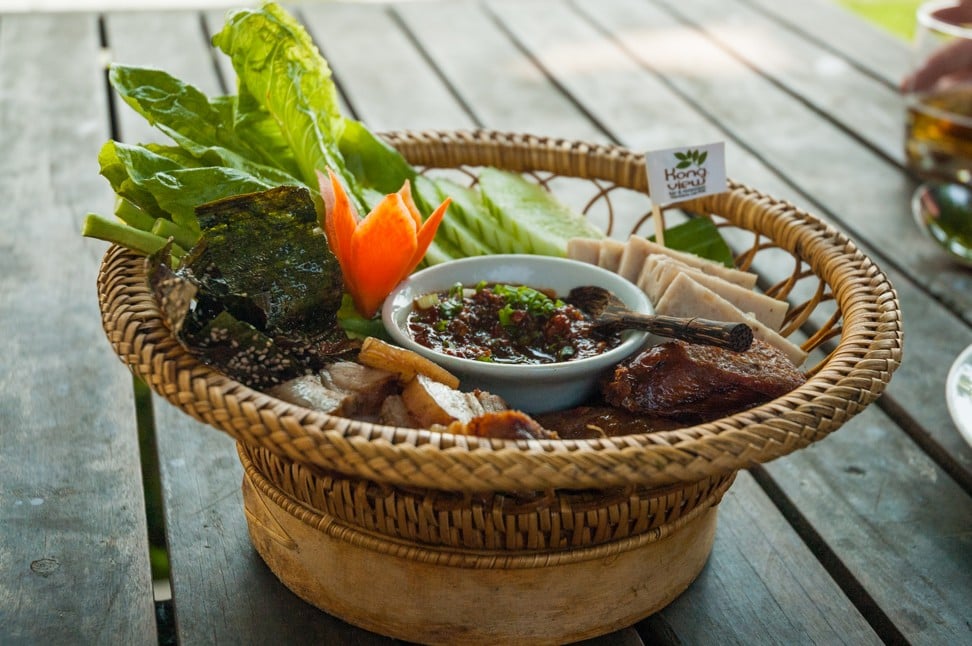 Dried river algae may not sound appetising but kaipen, eaten in sheets, is more like seaweed. Flash fried and consumed as a snack it is popular in the former capital Luang Prabang, which was home to the Lao royal family for a long time, leaving a legacy of refined Laotian dishes.
Jeow is one of the basics of Lao food. Essentially a local version of salsa, it makes a great accompaniment to riverweed. Using vegetables roasted over a taoloh – the wood-fired terracotta brazier traditionally used for cooking – the dipping sauce has a spicy kick. Jeows using aubergine or tomatoes are common, and usually contain chillies, garlic and spring onions. Pounding the main ingredients in a mortar and pestle creates the thick paste.
Stuffed lemongrass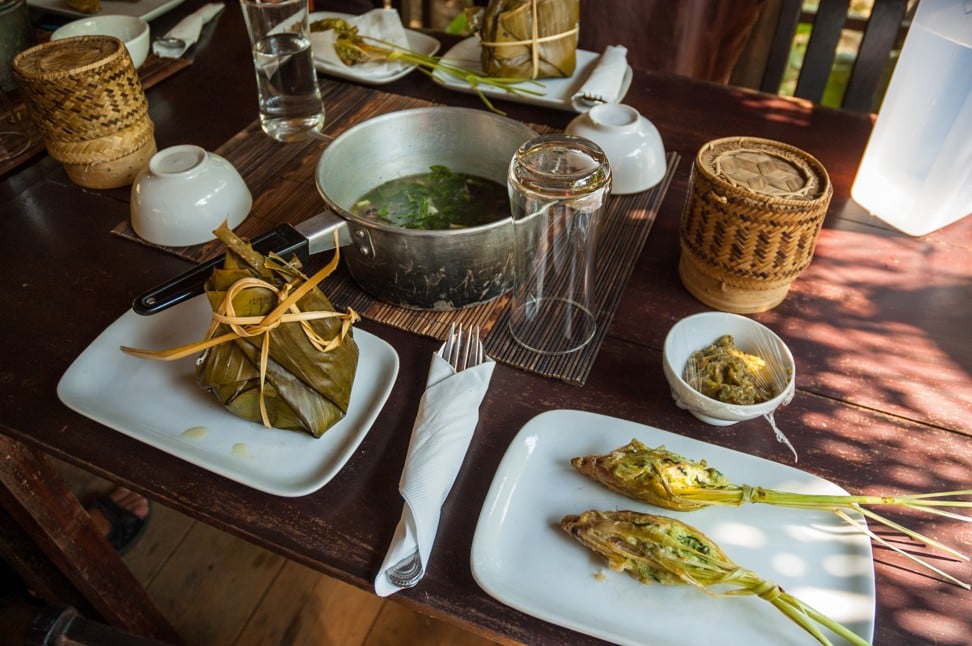 Lao food uses the inner stalk of the lemongrass plant thanks to the flavour it imparts. In this dish, it plays the central part forming a basket for minced meat. It requires accurate slicing to ensure the stalk is not slit all the way to the ends. Pounded garlic, spring onions, coriander and kaffir lime leaves give additional flavour to the minced meat – most commonly chicken. The mixture is stuffed into the lemongrass basket, dipped in egg, and deep fried in soybean oil. The chicken gains a lemon taste thanks to the basket.
Mok pa
Being landlocked, Laotians tend to eat river fish, typically carp or catfish. Unlike the similar Cambodian amok, the Lao dish does not usually involve coconut milk.
Dill, a common herb in Lao cooking, plays a central role in the dish along with Lao basil (lemon basil) which has a subtler aniseed taste than Thai basil. These join the ubiquitous chillies, kaffir lime leaves, spring onions and garlic as flavourings. Also added are shallots and sticky rice, pounded into a powder, to which all the ingredients bar the fish are then added and further pounded. After gently being steamed for around 20 minutes in banana leave parcels, the chunks of fish emerge moist and infused with the flavours of the paste.
Want more stories like this? Sign up here. Follow STYLE on Facebook, Instagram, YouTube and Twitter .

Think Laotian food all tastes the same as its Thai neighbours? These 5 distinctive dishes will make you think again