Hong Kong celebrity Amanda Strang on the city's dining scene: her 'Ooonut' creation sold out across town in 2020 – now the pastry chef is working with Kronenbourg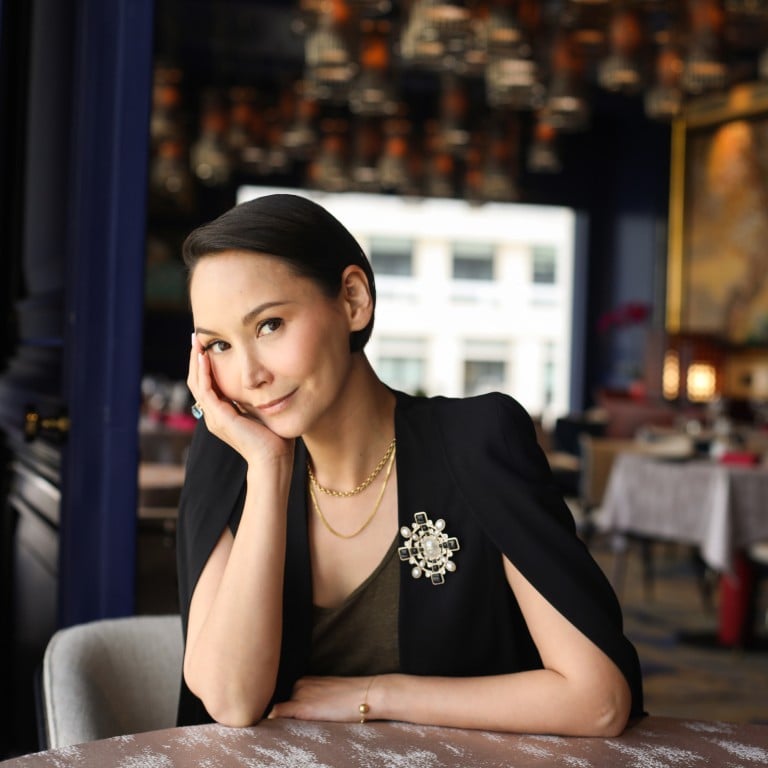 For anyone who loves food and Hong Kong, Amanda Strang needs no introduction. The model-turned-food extraordinaire proved her chops as a pastry chef when she graduated from the esteemed French culinary school Le Cordon Bleu in 2010. She then apprenticed at the famous Ladurée bakery and the three-Michelin-starred Caprice at the Four Seasons Hotel, Hong Kong. And who can forget the delicious cronuts at her bakery, Petite Amanda?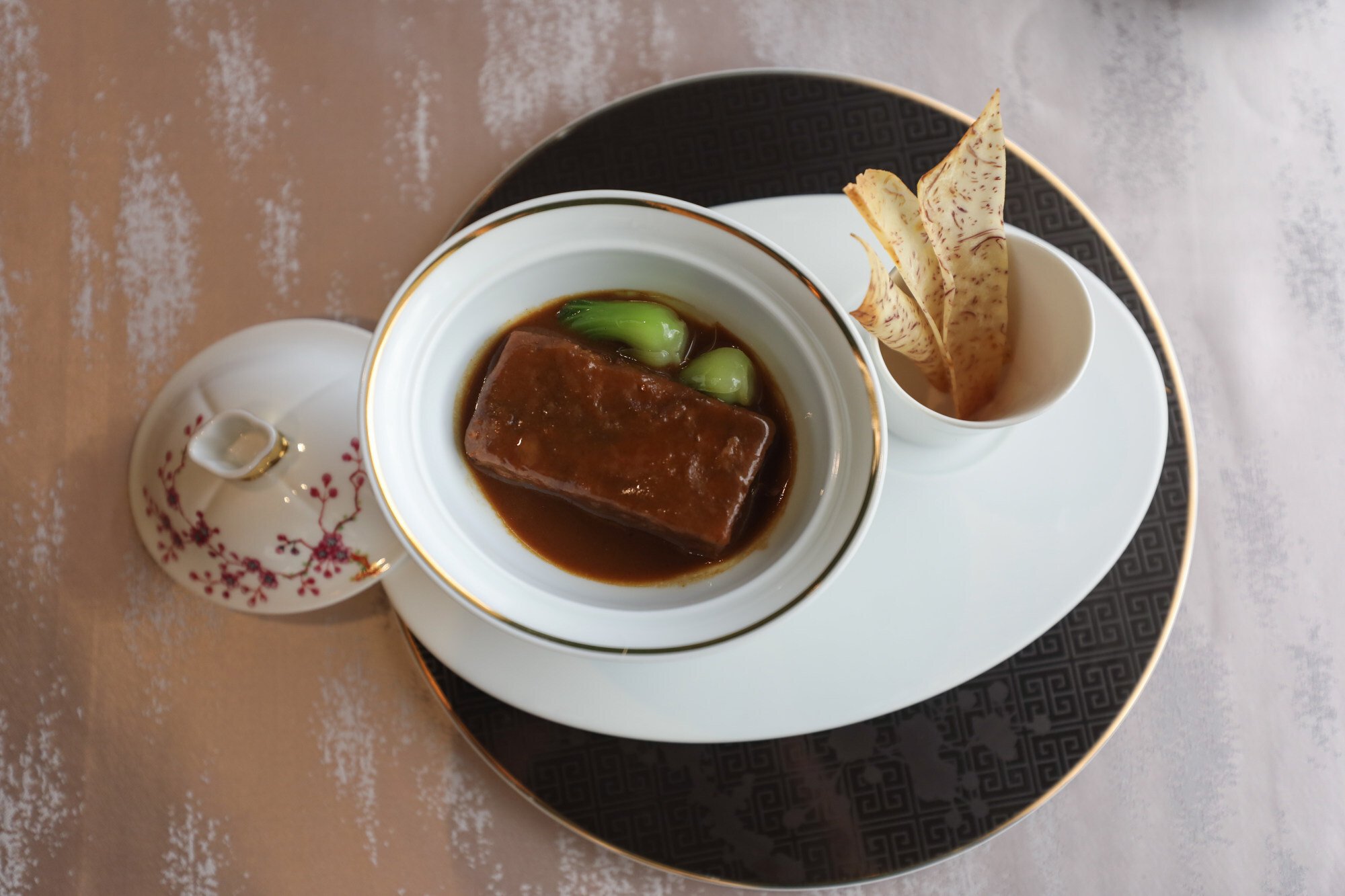 As we arrive at
the recently refurbished Man Wah
on the 25th floor of the Mandarin Oriental hotel in Central, Strang's eyes light up with excitement. "I've heard great things about Man Wah," she says warmly. "I'm still on the waiting list for a lunch here with a friend, thanks so much for arranging this."
With the pandemic, and subsequent social restrictions and border closures, 2020 was a tough year for everyone across the globe. But last year, Strang launched a series of pop-ups around town under the brand Flakes & Layers, featuring a unique creation called the Ooonut. The pastry was a cross between a doughnut and millefeuille that was so popular, lines were circling around the shops. It sold out almost every day.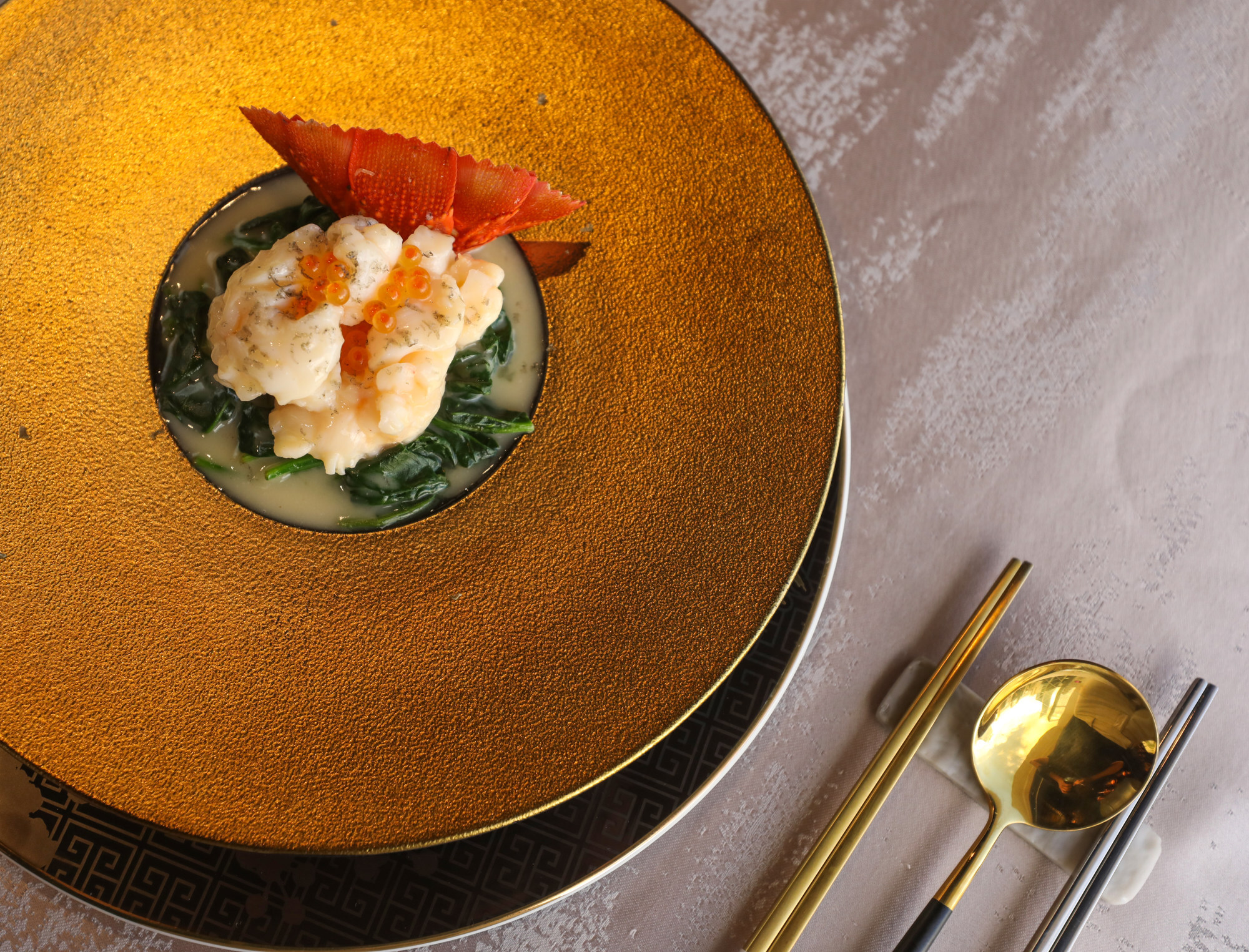 "Flakes & Layers was really a passion project of mine. The mood around the world was so miserable and I, myself, was also struggling with the passing of my father and a break-up at the same time," Strang recalls. "I needed to do something positive, and doughnuts are just the kind of product that makes everyone happy. It could be someone who is four or 80 years old and I love seeing their eyes light up at the sight of pastries."
Does The Peninsula's new boutique cafe do the best desserts in Hong Kong?
Taiwanese-French Strang brightens with excitement again after taking a bite of our first course of deep-fried matsutake mushroom pudding: "In Taiwan, we say QQ to describe this bouncy texture and I love it."
The love of QQ texture also carries over to our next dish, chilled marinated abalone. The coveted shellfish was braised in a sweet Shanghai-style spiced marinade with the addition of dried octopus and pork that rendered a tender and flavourful bite.
"Abalone isn't usually my favourite food item but I really like what they've done here," she enthuses. "The texture is one of the best I've had."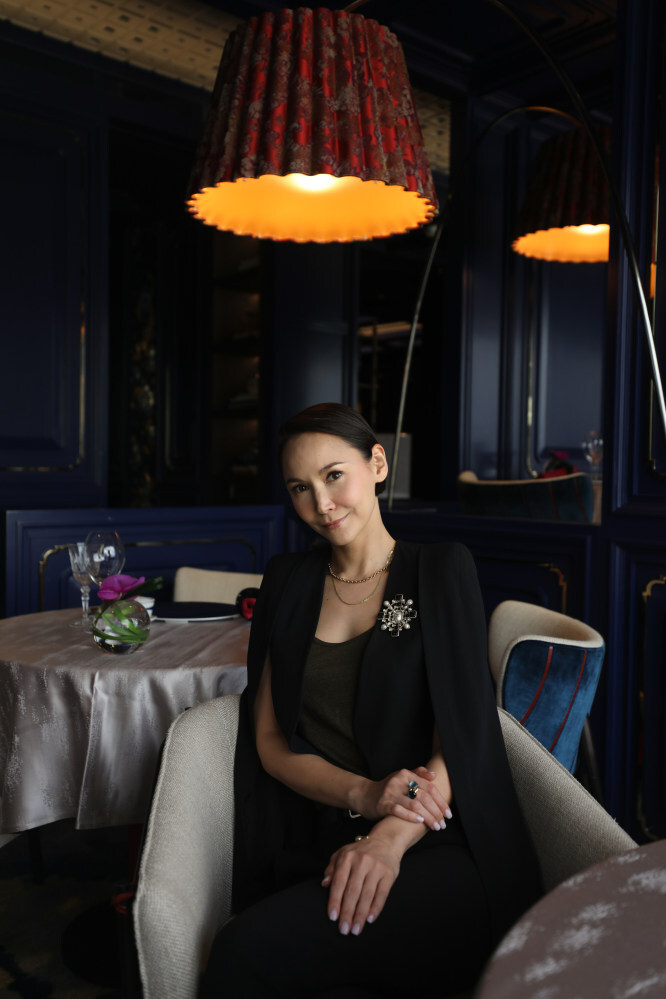 So will we be seeing more of Flakes & Layers in the future? Strang has her reservations.
"Flakes & Layers was such a fun project, but the F&B business is a beast. I'm still seeing a chiropractor from when I threw my back out loading stuff," she says. "[But] I love starting new concepts. Designing the logo and packaging for our pop-ups last year was fun."
However, a surprising takeaway from the success of Flakes & Layers wasn't how the city embraced Strang's pastries. Rather, it was how the people of Hong Kong still embrace her as a public figure as well as an authority in food.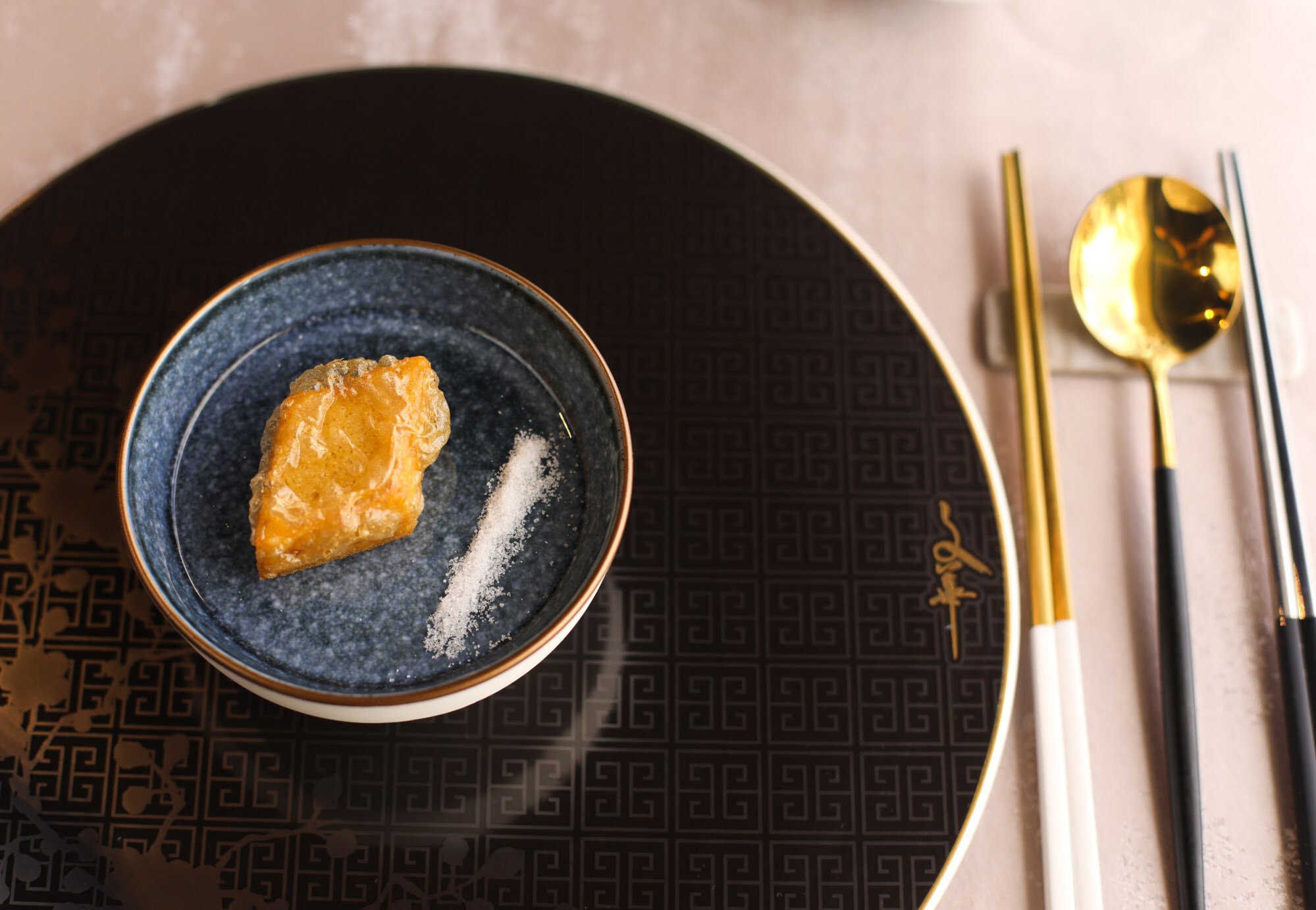 "It's been years since Petite Amanda and even longer since I was a presenter on Market Trotter with legendary food critic Chua Lam," she recalls. "During the pop-ups I was surprised that people still remember my work in media and tell me they are my fans. I'm really touched that they place so much trust in me."
The former model, who appears as glamorous as ever, obviously loves food, and she honed in on the texture of our next dish, sautéed lobster and superior fish broth: "It's so thick and creamy, making this isn't easy at all." Strang is spot on: grouper fish bones are boiled for three hours to create the rich, thick stock.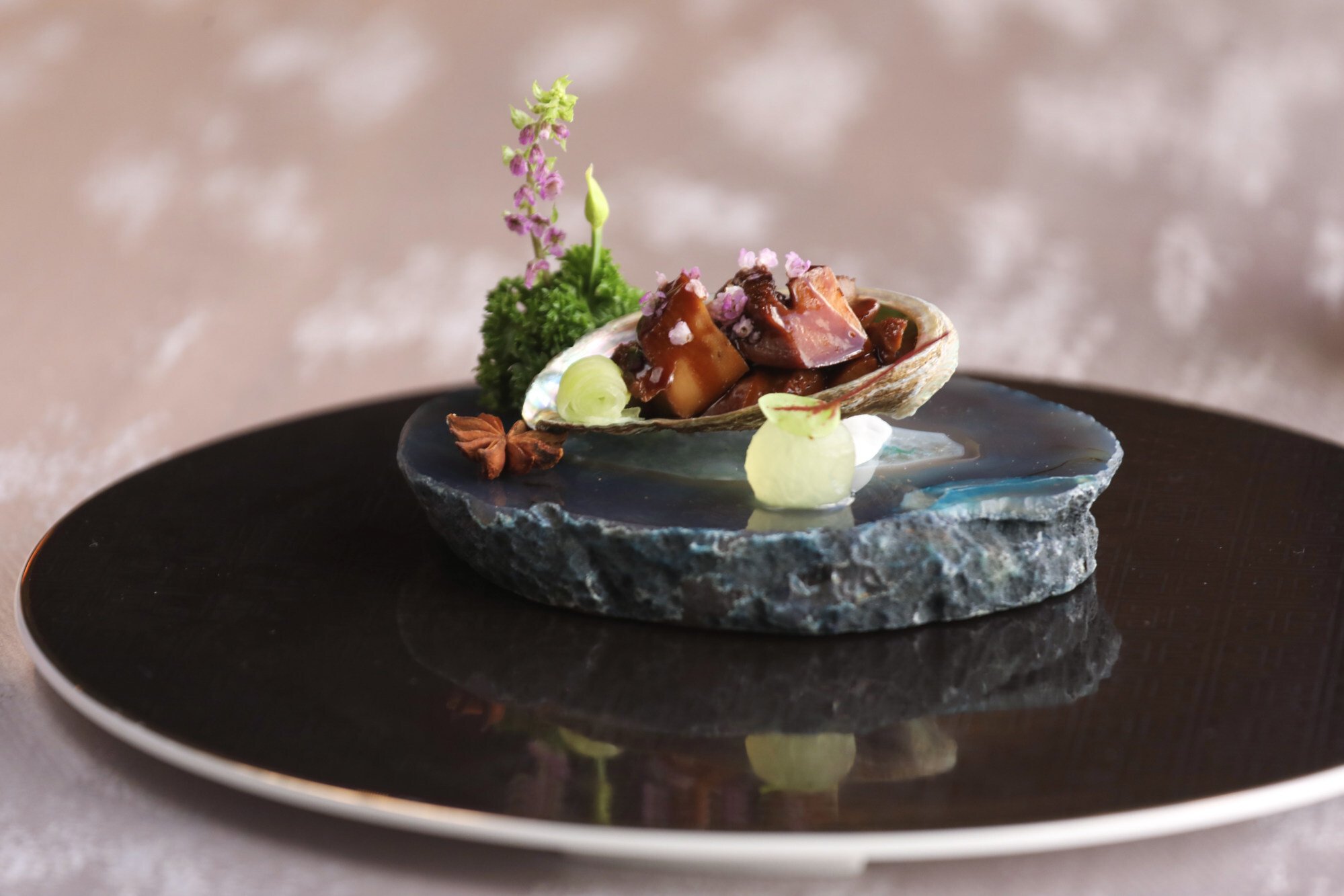 Presented in a beautiful bowl of pebbles and kelp, the pan-fried hokkaido scallop and bean crumb sits pretty in its shell on such delicate plating. Strang remarks: "It's such pretty presentation. The chef put a lot of thought into this."
The adage that you can take a girl out of Taiwan, but you can't take Taiwan out of the girl was put to test when our braised pork belly and taro arrived. "We Taiwanese love any cut of pork," says Strang. "I love the chef using this fatty cut of pork belly, you can really taste it in the sauce. The combination with taro is very traditional as well. And the crispy taro chips add interest."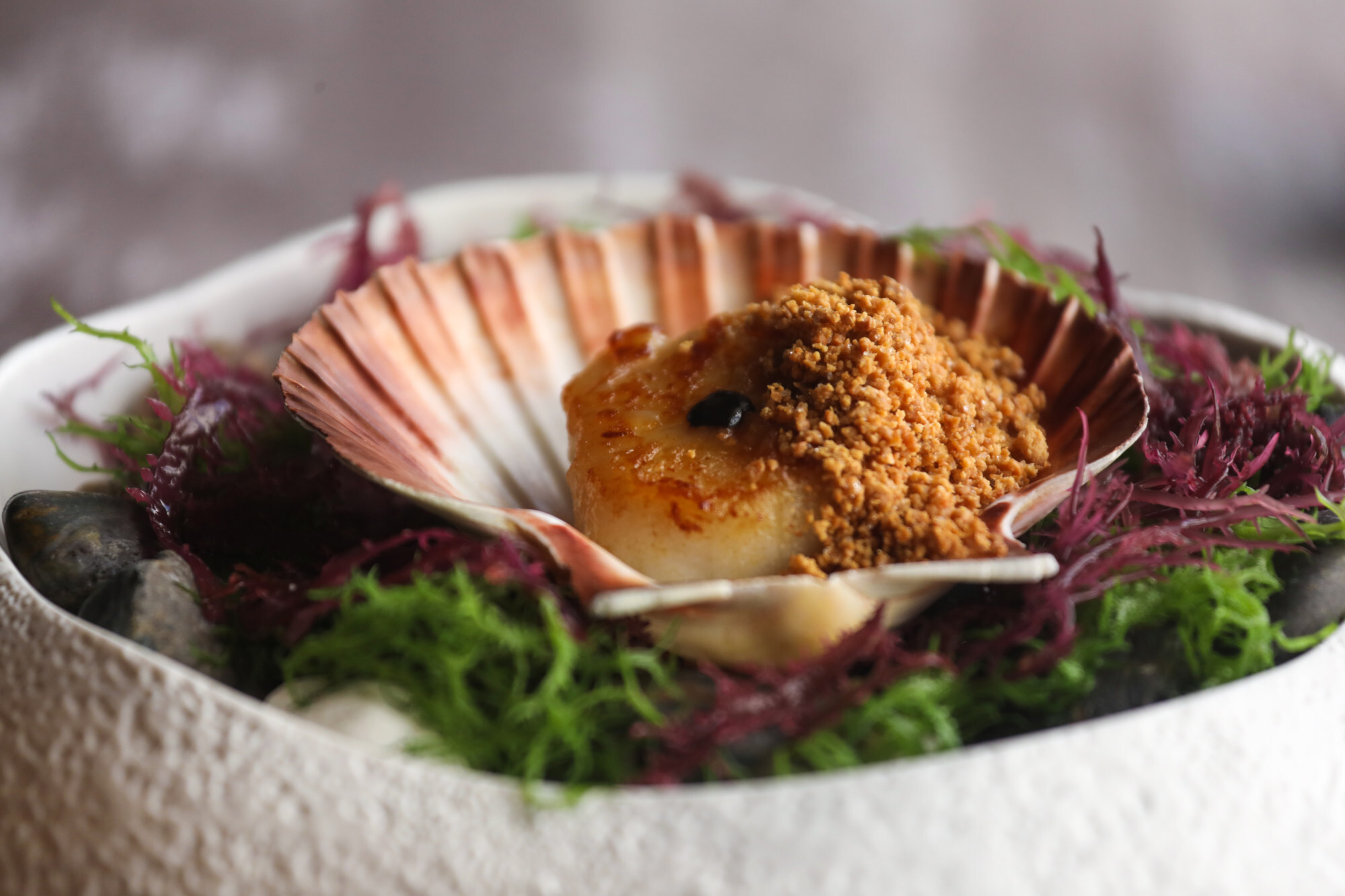 What's the secret to great nuoc cham, the Vietnamese dipping sauce?
So what's next for Strang?
"I'm excited to work with Kronenbourg beer to create a campaign and work with the food from Alsace region, where the beer is from," she says. "Alsace is the home of a lot of great food, like foie gras, and there are German influences as well. So putting the project together is going to be a lot of fun. I'm looking forward to it."
Want more stories like this? Sign up here. Follow STYLE on Facebook, Instagram, YouTube and Twitter.

At Mandarin Oriental's Michelin-starred Man Wah, we sampled lobster, abalone, scallop and pork belly with the former actress and model
It's been years since Strang's stint on TVB's Market Trotter with food critic Chua Lam, but plenty of fans still queued up at her Flakes & Layers pop-ups