Where to eat in Hong Kong in September: 15 new restaurants to try, from beer pong at Ministry of Mussels and Okinawan izakaya Awa Awa, to sustainable dining at Boy n Burger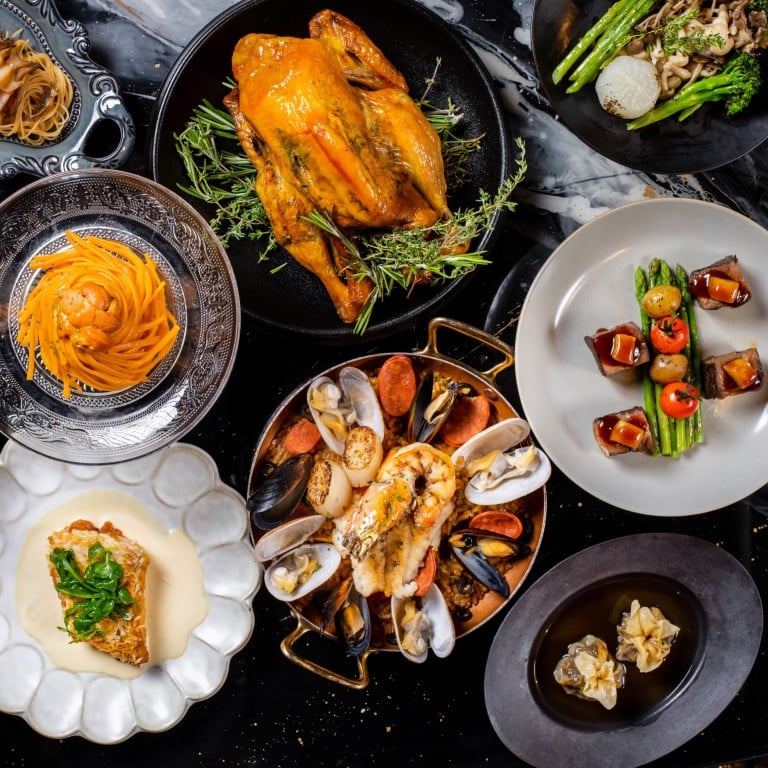 As all of Hong Kong makes the most of the freedom to eat out at least, amid continued pandemic travel restrictions, the new restaurant openings just keep coming – and September is no exception.
Chefs with pedigreed backgrounds – like Miguel Gallo from Aqua, Antimo Maria Merone and Keith Yam from 8 1/2 Otto E Mezzo Bombana, and Nicolas Boutin from Épure and Tosca di Angeló – have all struck out on their own to open new restaurants this month.
Read on for our pick of the best new openings and dining news around town this month …
Fireside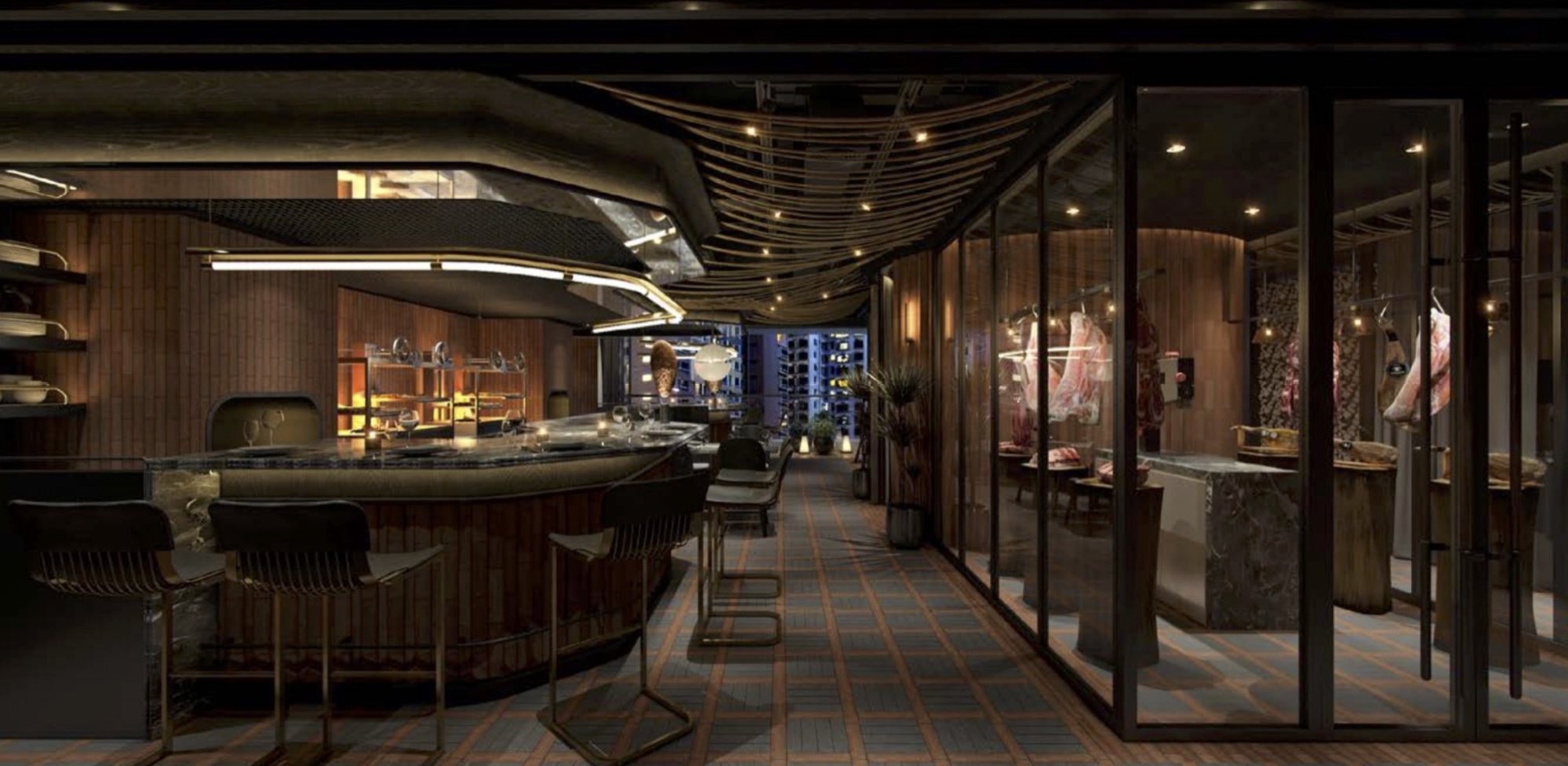 You only need to know one thing about Fireside: that it's all about the meat. Executive chef Miguel Gallo plans to use methods and techniques from all around the world to create avant-garde cuisine. On the menu are confit duck with fire-cooked rice, Japanese clams fire-basted in aged Mangalica pork fat, and Ora king salmon that's been cured for three days and smoked over apple wood.
5/F, The Steps, H Code, 45 Pottinger Street, Central
Estro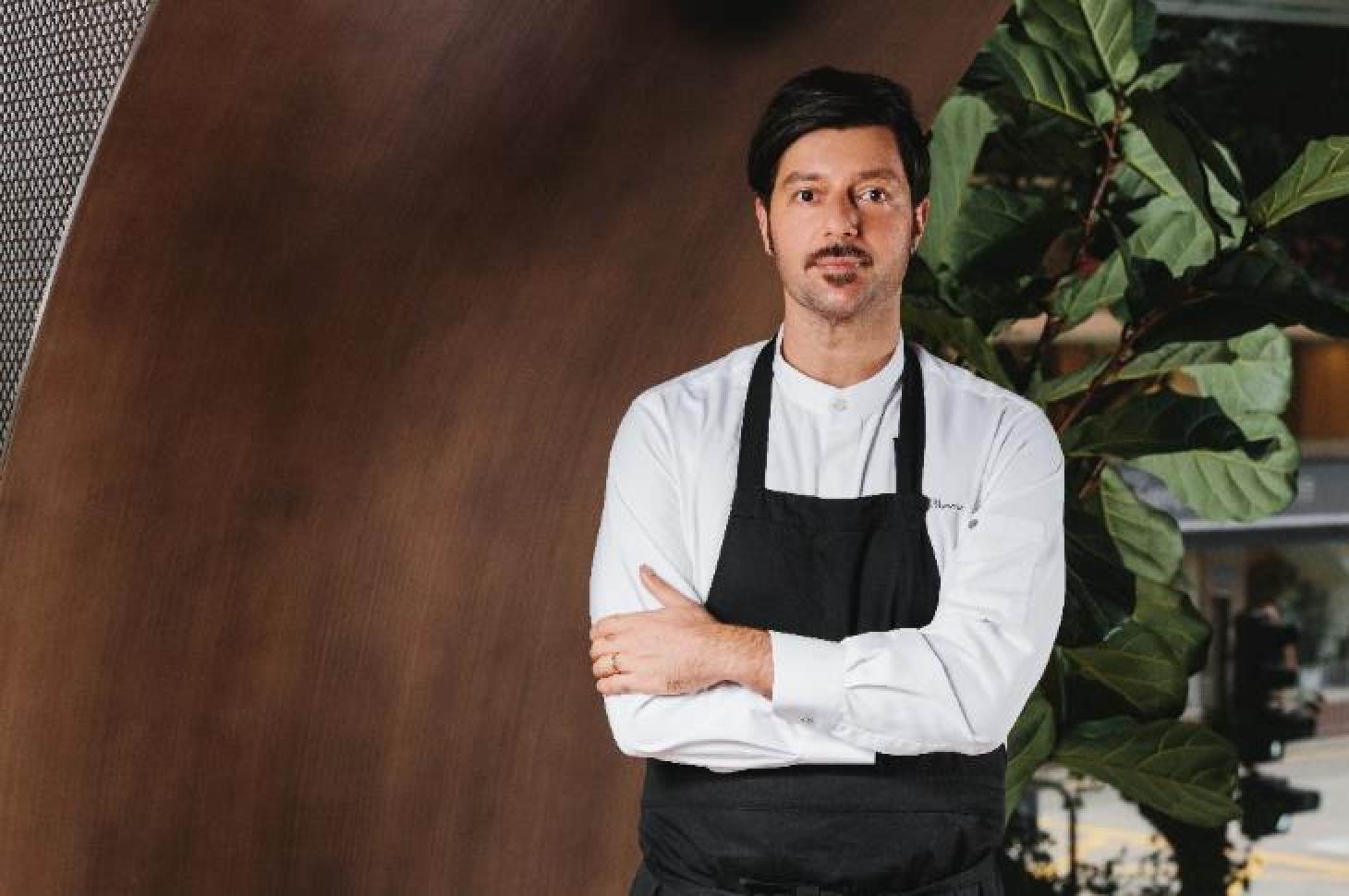 No 1, Duddell Street is going to be home to more than one Jia Group concept. Opening on the second floor on September 9 is Estro, helmed by chef Antimo Maria Merone. The eatery aims to rewrite Italian cuisine with chef Merone's multi-course set menu inspired by his upbringing in Naples. We like the sound of the pigeon dish: the bird is wrapped in burnt artichoke buds and fig leaves before being encased in clay and cooked in black ash.
2/F, 1 Duddell Street, Central
Ami and Wood Ear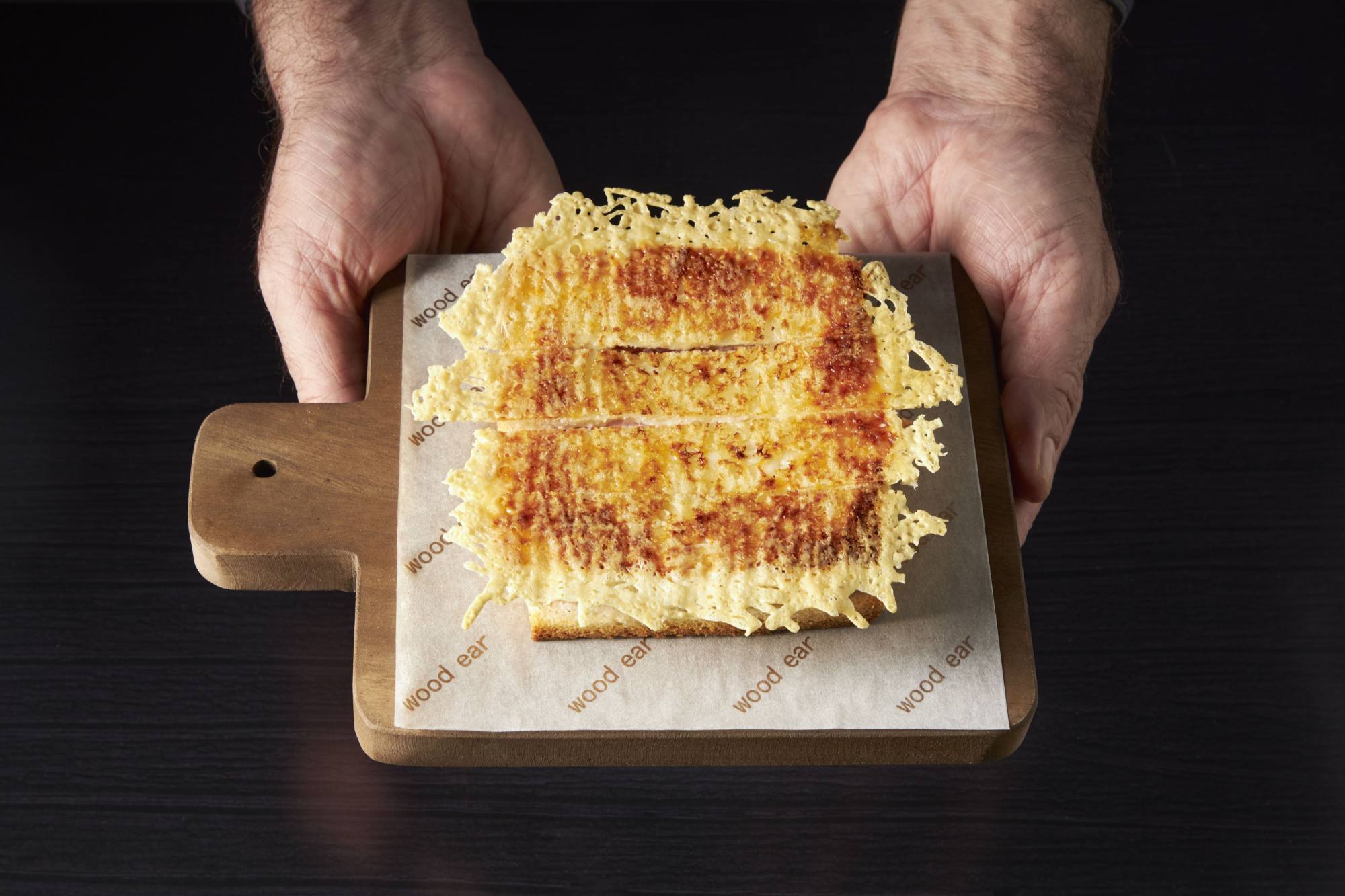 If you're looking for an all-round French eatery for any time of day, then Ami and Wood Ear has got you covered. The all-day à la carte menu serves bistro-style dishes such as guinea fowl and steak tartare, while the tasting menu uses the best seasonal ingredients presented in a fine dining setting. The bar section, Wood Ear, boasts
a rare selection of whiskies
from around the world.
Shop 302, Alexandra House, 18 Chater Road, Central
Awa Awa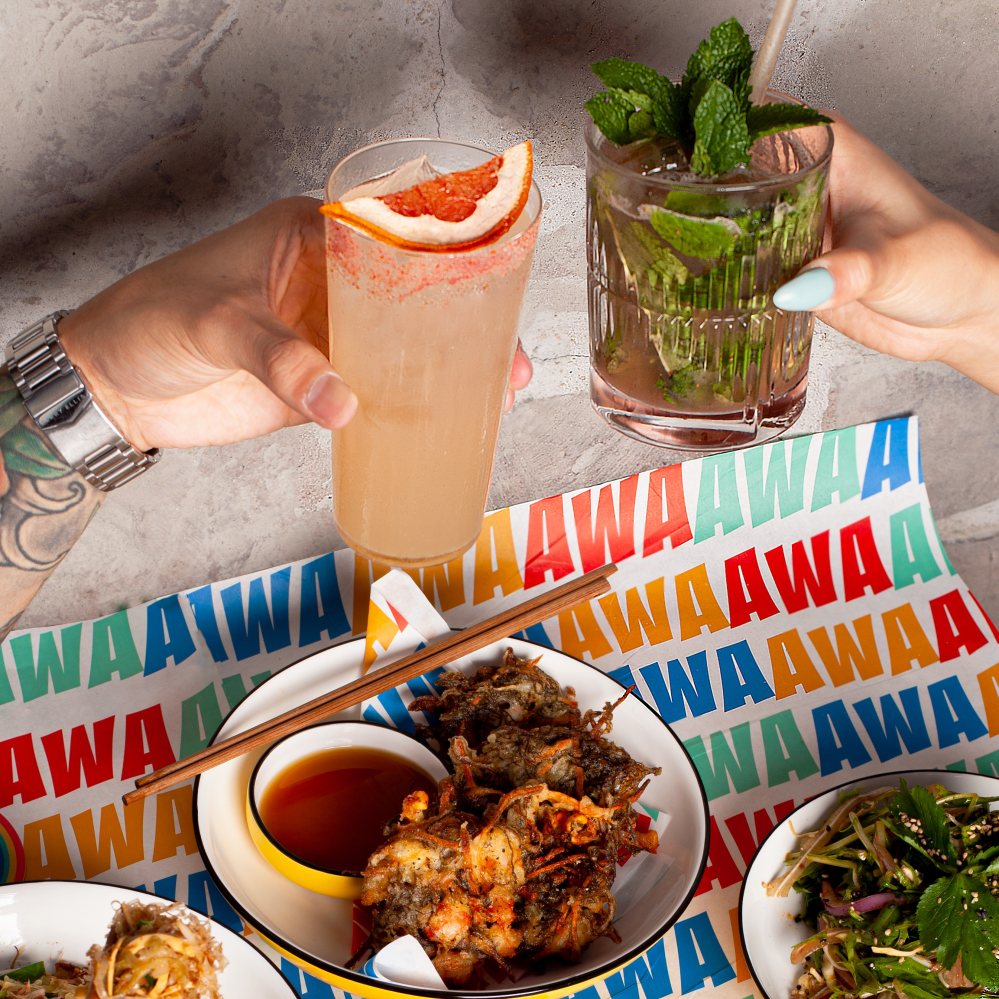 An Okinawan bar has opened on the slopes of Peel Street. With a focus on awamori, an Okinawan spirit made from long-grain indica rice, the eatery aims to stock at least one offering from each of the prefecture's 47 awamori distilleries as well as a range of creative cocktails and an izakaya-style menu.
42 & 44 Peel Street, Central
Veggie Kingdom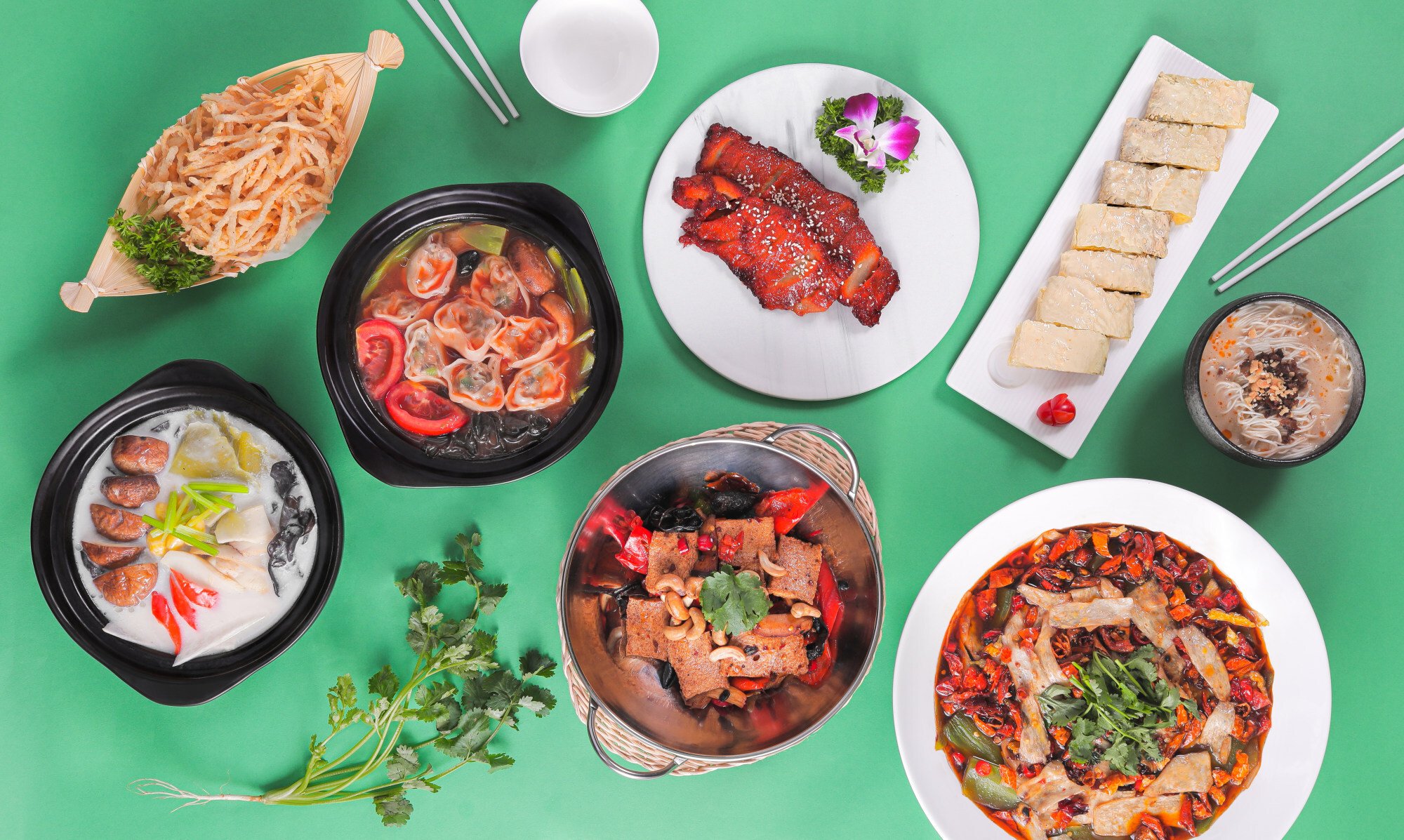 A cosy Chinese vegetarian restaurant has opened in the heart of Tsim Sha Tsui. Diners can look forward to sophisticated dim sum, tasty veggie char siu (barbecue "pork") and even speciality veggie "fish fillets" in spicy Sichuan soup, as well as crispy shredded abalone mushroom.
7/F, VIP Commercial Centre, 120 Canton Road, Tsim Sha Tsui
Boy n Burger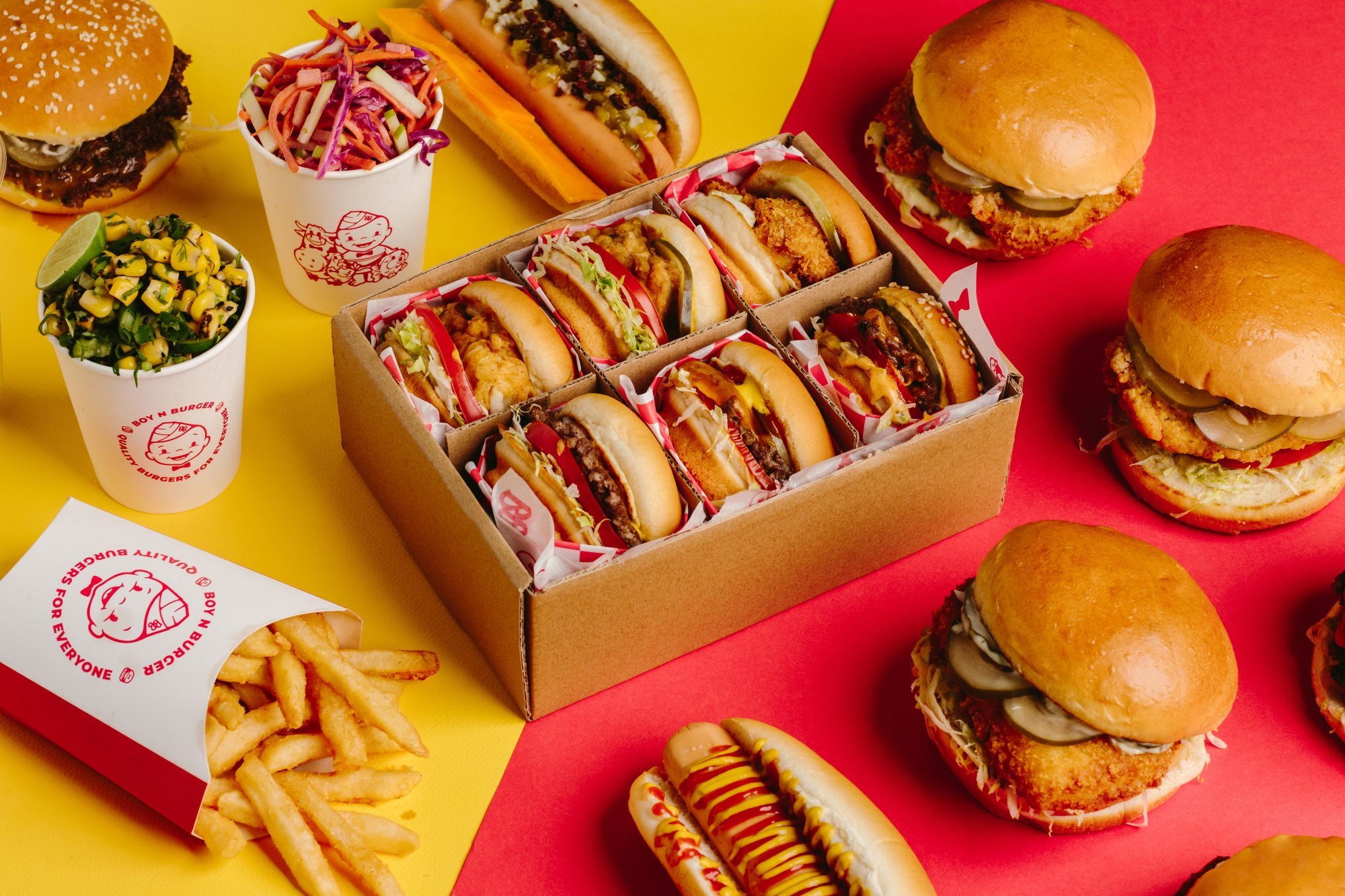 Here to change the fast food game is the sustainable Boy n Burger, which – according to founder Mel Zhou – focuses on the traceability of ingredients. "All our beef is supplied by farms in the United Kingdom that operate top quality food safety and management systems at grade A standard," she says. "The team also works alongside Kowloon Dairy that uses a track and trace system, and all fish is Marine Stewardship Councils' Blue Fish Label-certified." These burgers will go down as well in your stomach as with your conscience.
Shop 3, 208 Johnston Road, Wan Chai
Ministry of Mussels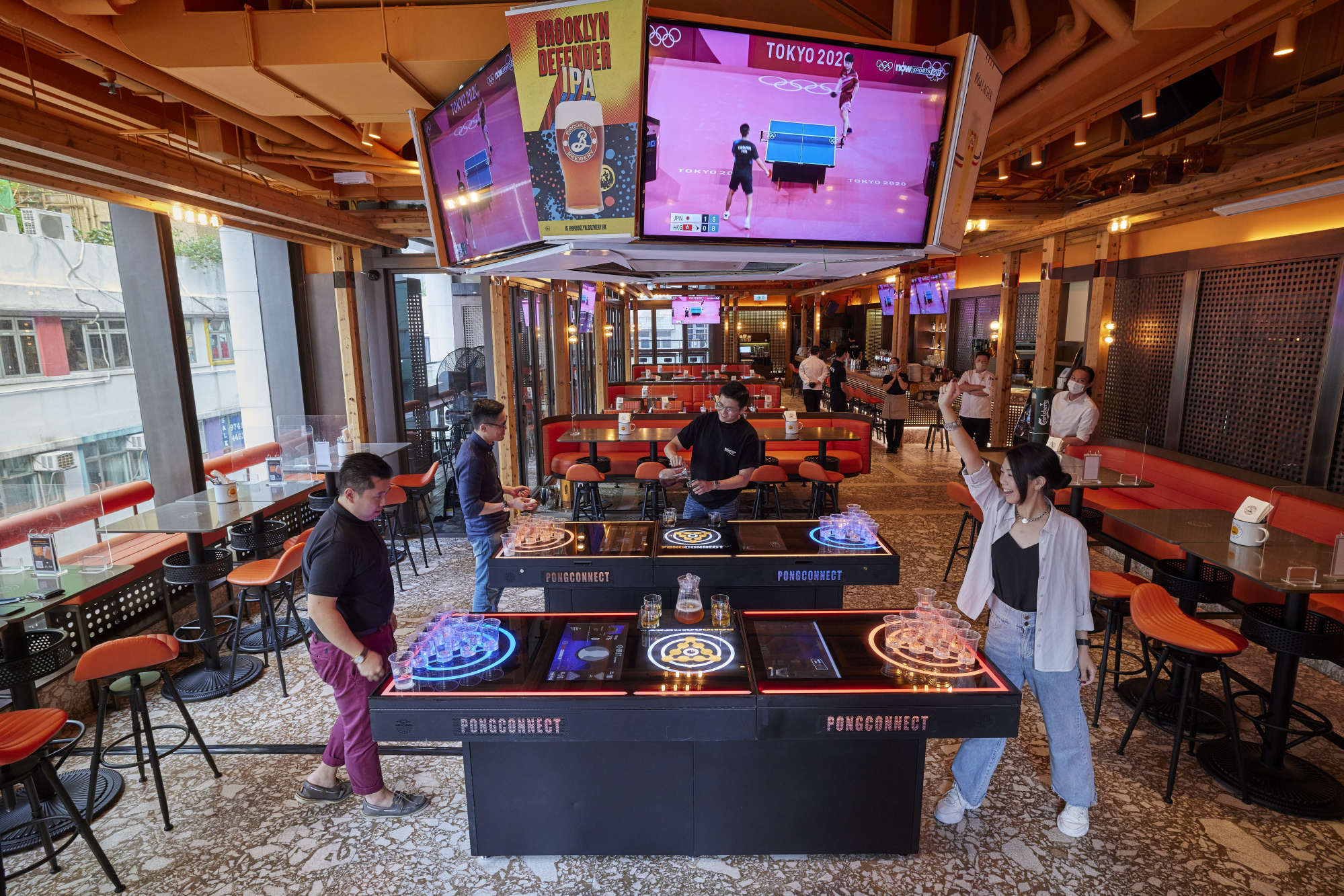 Sports bar Ministry of Mussels has found a home in California Tower in Lan Kwai Fong. Think beer pong tables and happy hour specials with hearty dishes like pigs in blankets, chicken wings, deep-fried jalapeño poppers stuffed with gooey mozzarella and chicharron, deep-fried pork skin topped with barbecue pulled pork and dressed with sour cream and chives, and of course, mussels.
3/F, California Tower, Lan Kwai Fong, Central
Barcode
The guys from Tell Camelia have branched out to coffee and pastries. Opened on tree-shaded Glenealy is Barcode, a pet-friendly cafe by day and cool as a cucumber
cocktail bar by night.
G/F, Glenealy Tower, 1 Glenealy, Central
The Pearl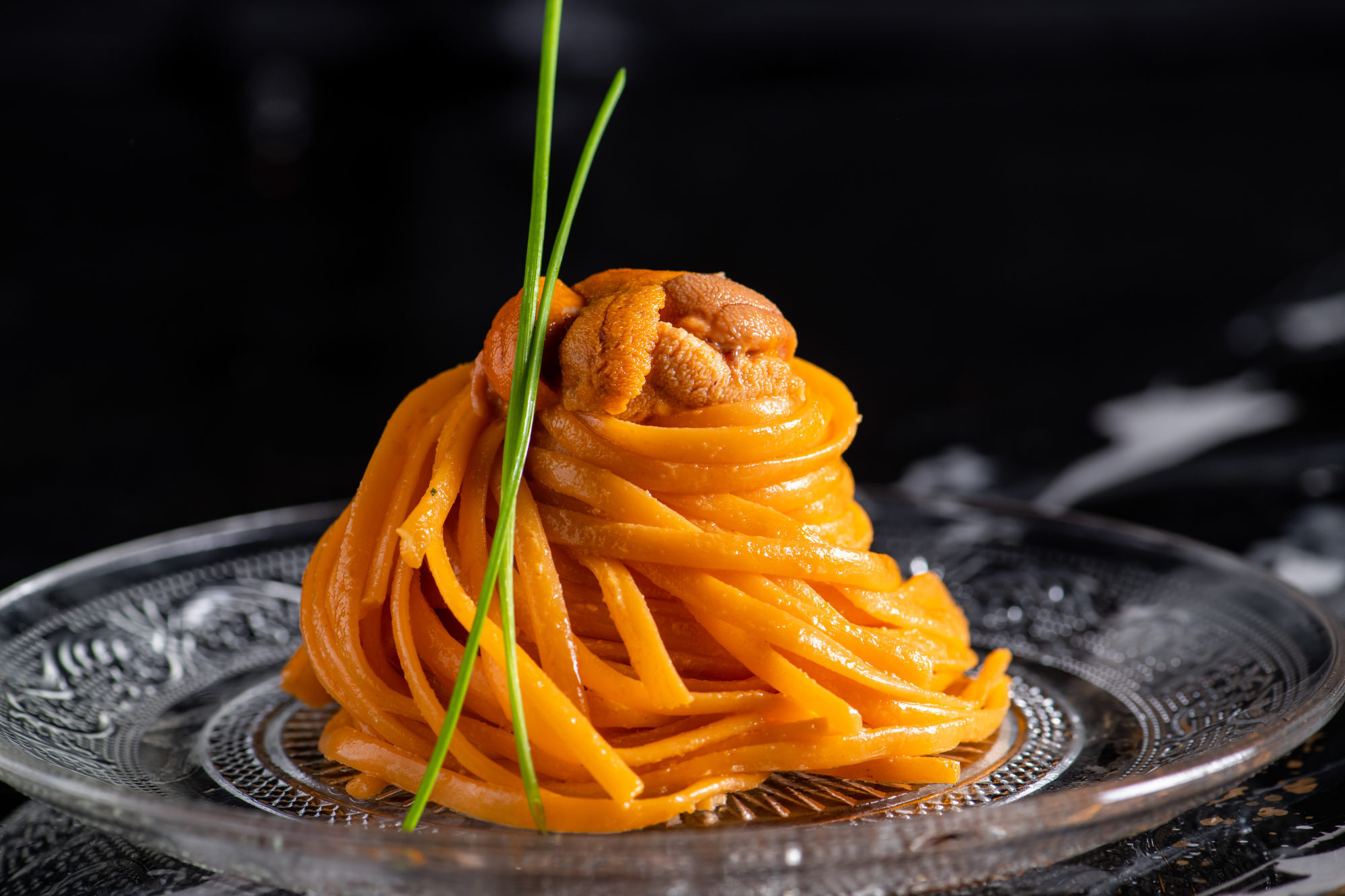 Art, shisha, cocktails, Japanese and Italian fare … The Pearl in Tsim Sha Tsui has it all. The space is divided into three separate areas: a bar, dining room and an outdoor lounge. On the menu are linguine with Japanese uni, angel hair with sous-vide abalone and braised blue mussels with leek in spicy soup.
4/F, Attitude on Granville, 20 Granville Road, Tsim Sha Tsui
Giacomo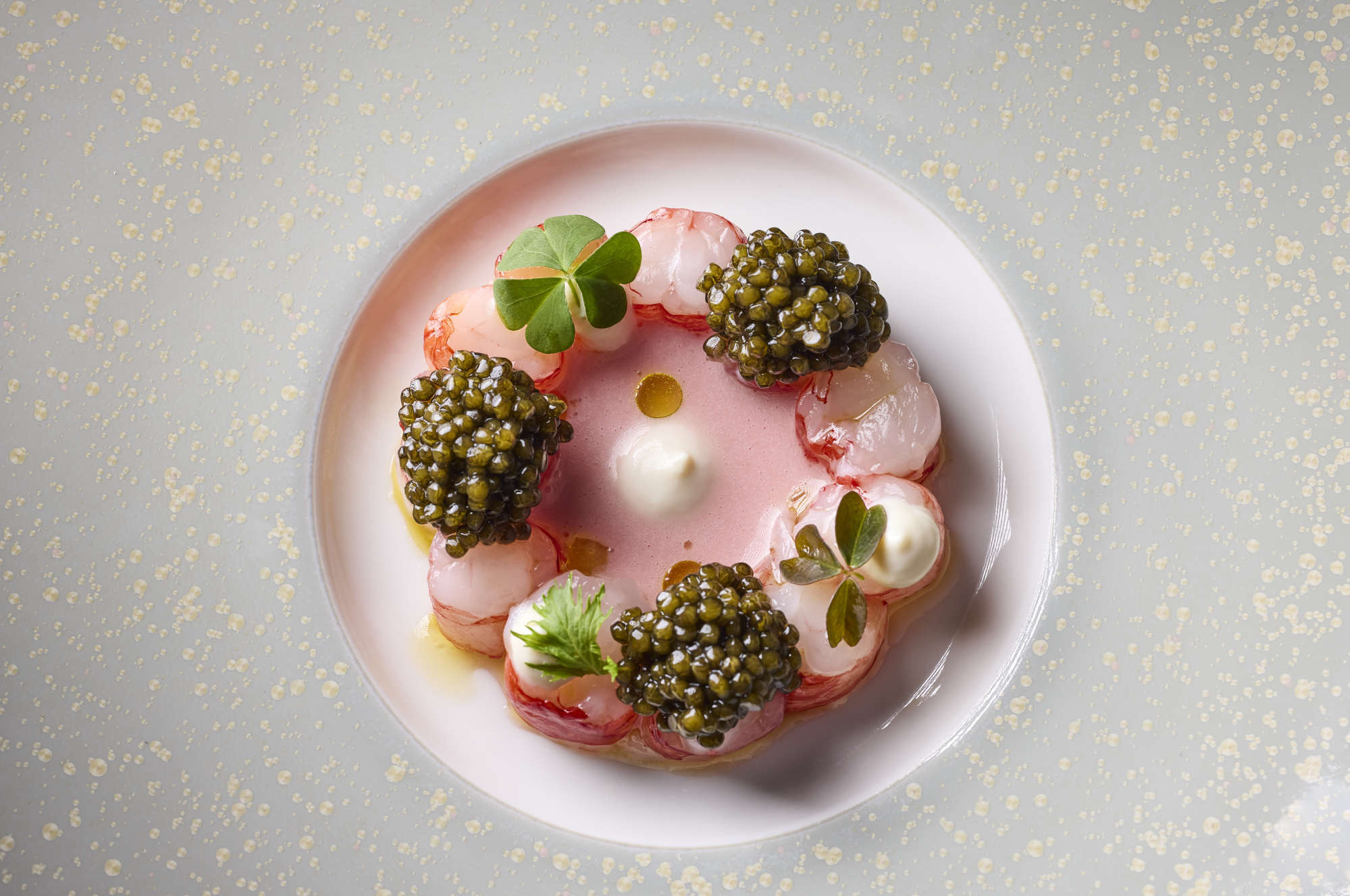 Tosca and 8 1/2 Otto e Mezzo Bombana alum Keith Yam has left to helm the kitchens of Giacomo in Causeway Bay's Crowne Plaza hotel. There, beautiful surroundings whet your appetite for opulent dishes such as spaghetti chitarra, Brittany blue lobster with Sardinian gnocchi and succulent langoustine.
G/F, 8 Leighton Road, Crowne Plaza Hong Kong, Causeway Bay
Lab Eat Bistro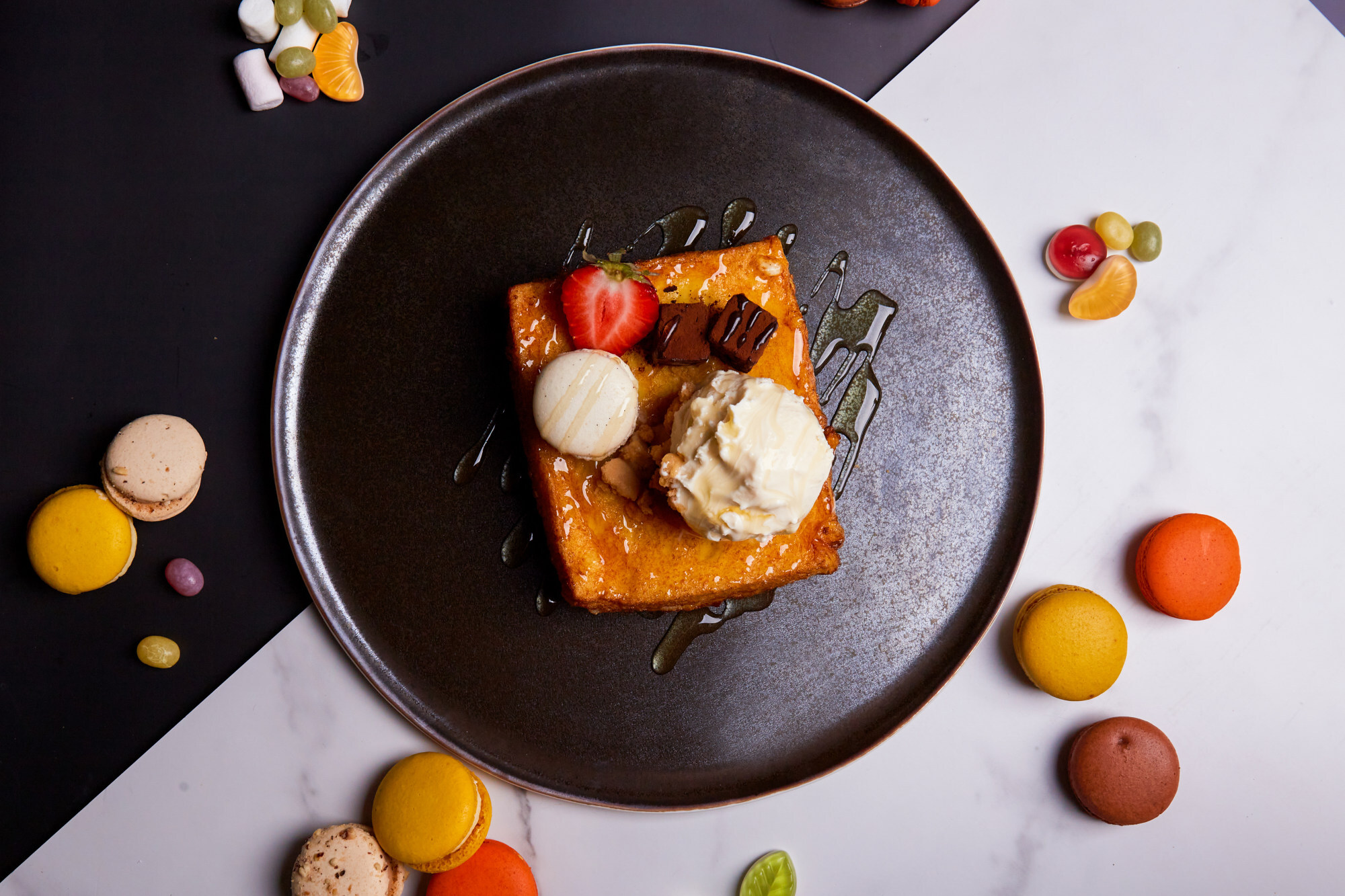 The city's famous ice cream innovators have expanded to bistro dining in Mong Kok, adding pastries to the line-up. The latest addition to the group's collection of restaurants is a three-story building with a seating capacity of over 150 people. The ground floor is a cafe that serves coffee, tea and speciality drinks, as well as cafe fare such as wraps, sandwiches and cakes, while the first and second floor dining spaces serve plates such as truffle baked chicken, sirloin steak and much more.
G/F-2/F, Wing Ko Building, 36-42 Soy Street, Mong Kok
G Room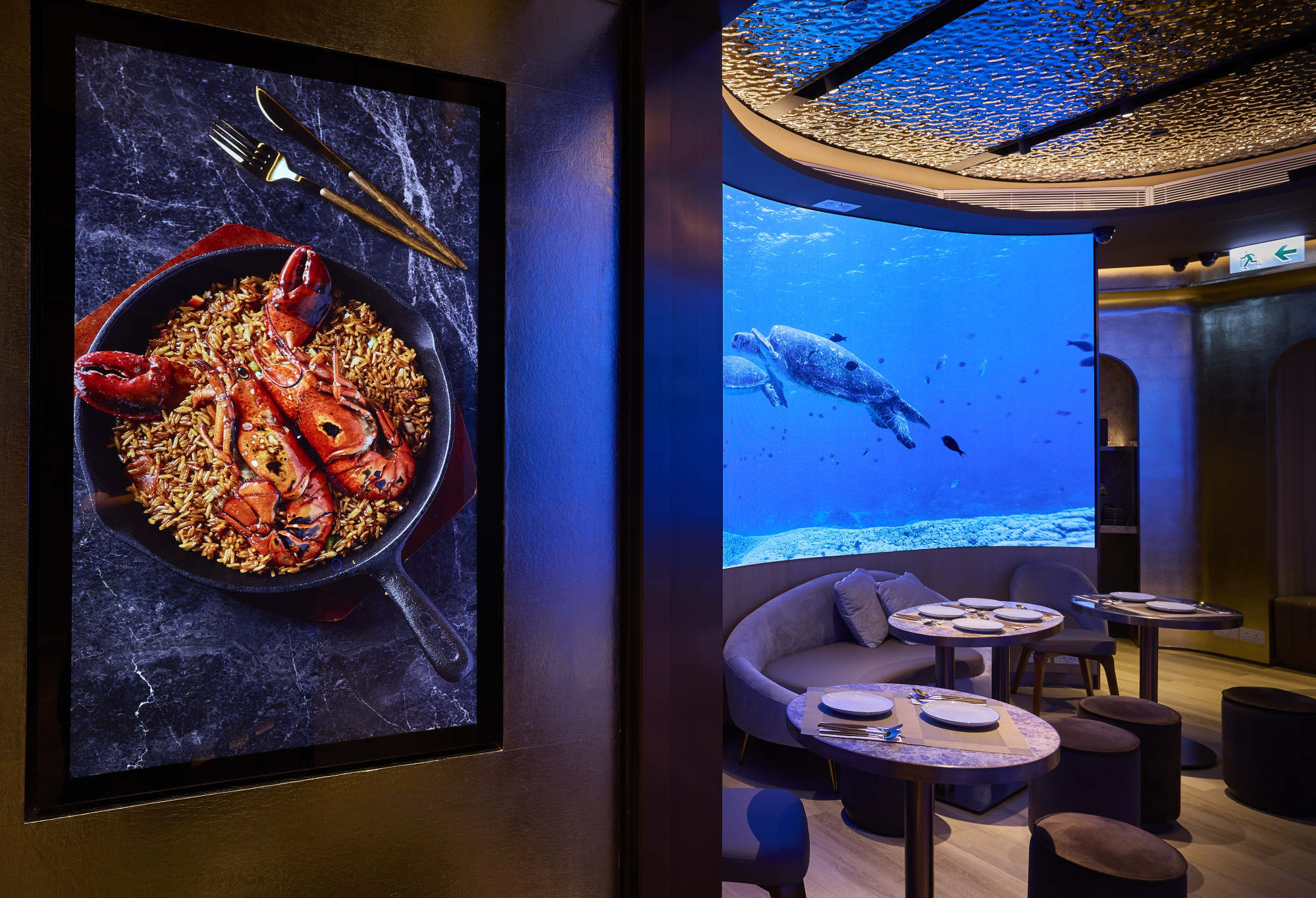 Nestled on the fifth floor of K11 Musea beyond Greenhouse and Maison Gaia is Gaia Group's G Room. Surrounded by a 360-degree curved screen, guests are immersed in an alternate reality straight out of science fiction, making it hard to tear your eyes away. What is on the plates is equally compelling, with menu items such as 36-month Iberico ham, Hokkaido scallop carpaccio, mixed seafood paella with Spanish ham and lobster laksa.
Shop 504, 5/F, K11 Musea, Victoria Dockside, 18 Salisbury Road, Tsim Sha Tsui
Quality Goods Club
From the guys who brought you Shady Acres and Honky Tonk Tavern, Quality Goods Club takes up the spot that used to be Drop, and promises to be the next "it" place for live music. We heard the food menu hits the spot as well. Well worth checking out.
Basement, On Lok House, 39-43 Hollywood Road, Central
Carbs
This establishment serves, well, carbs. From the same people who brought the city to its knees with Cookie DPT's signature indulgent cookies comes an equally sinful concept where you can stuff your face with deep dish pizza, mac and cheese and much more. Calorie counters need not inquire.
Shop 3, G/F, H Code, 45 Pottinger Street, Central
Buzz Stand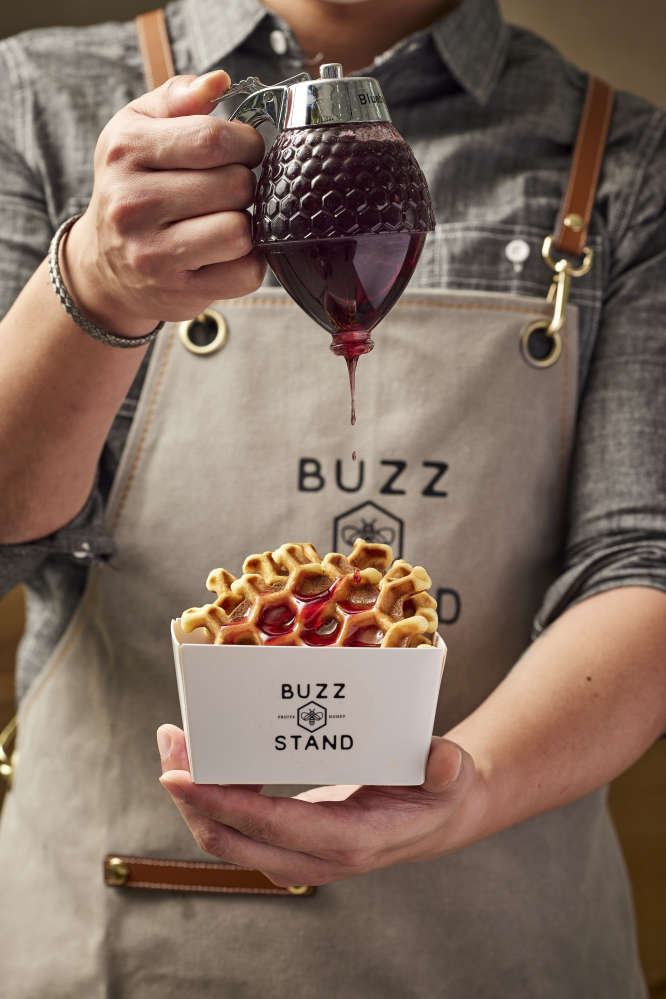 Honey-lovers should make a beeline for Buzz Stand in Tseung Kwan O. Capitalising on its relationship with Suga Bee Garden, Japan's natural and chemical-free beekeepers, all its drinks are made with the premium sweet stuff.
Shop F87, 1/F PopCorn 2, 9, Tong Yin Street, Tseung Kwan O
Hansik Goo moves to Wellington Street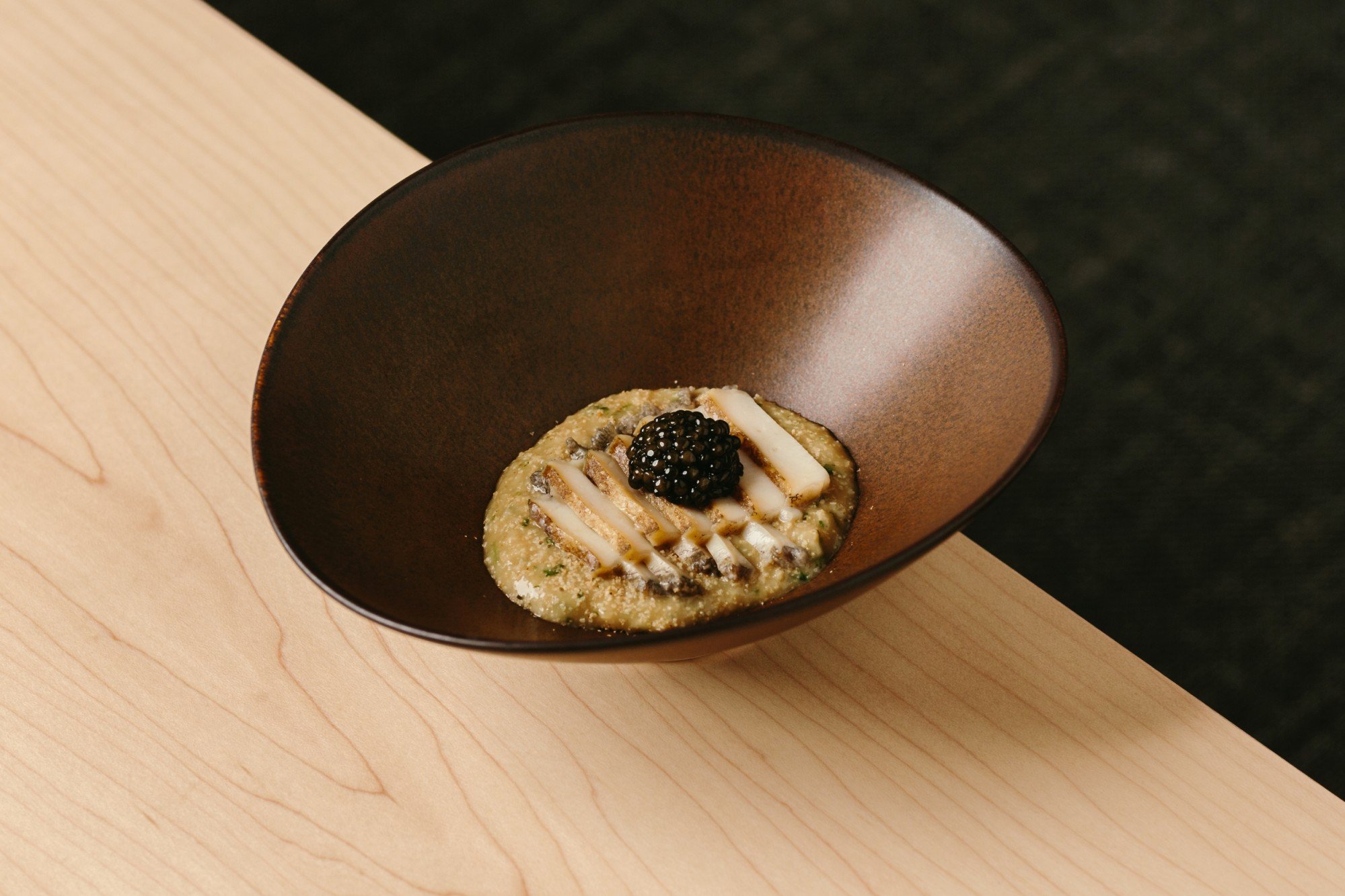 A larger and more versatile location for Hansik Goo means a new menu to celebrate, with chef Mingoo Kang in town to create dishes honouring the occasion. Diners can look forward to abalone juk (Korean-style porridge), cabbage ssam ("wrap" in Korean) comprising prawn meat cabbage rolls surrounded by white bean soup and fish mandu (Korean-style dumplings with fish as the "wrapper"), plus Korean seasonal fish with tofu and stuffed with two-year-old kimchi.
1/F, The Wellington, 198 Wellington Street, Central
Bombay Dreams moves to Winning Centre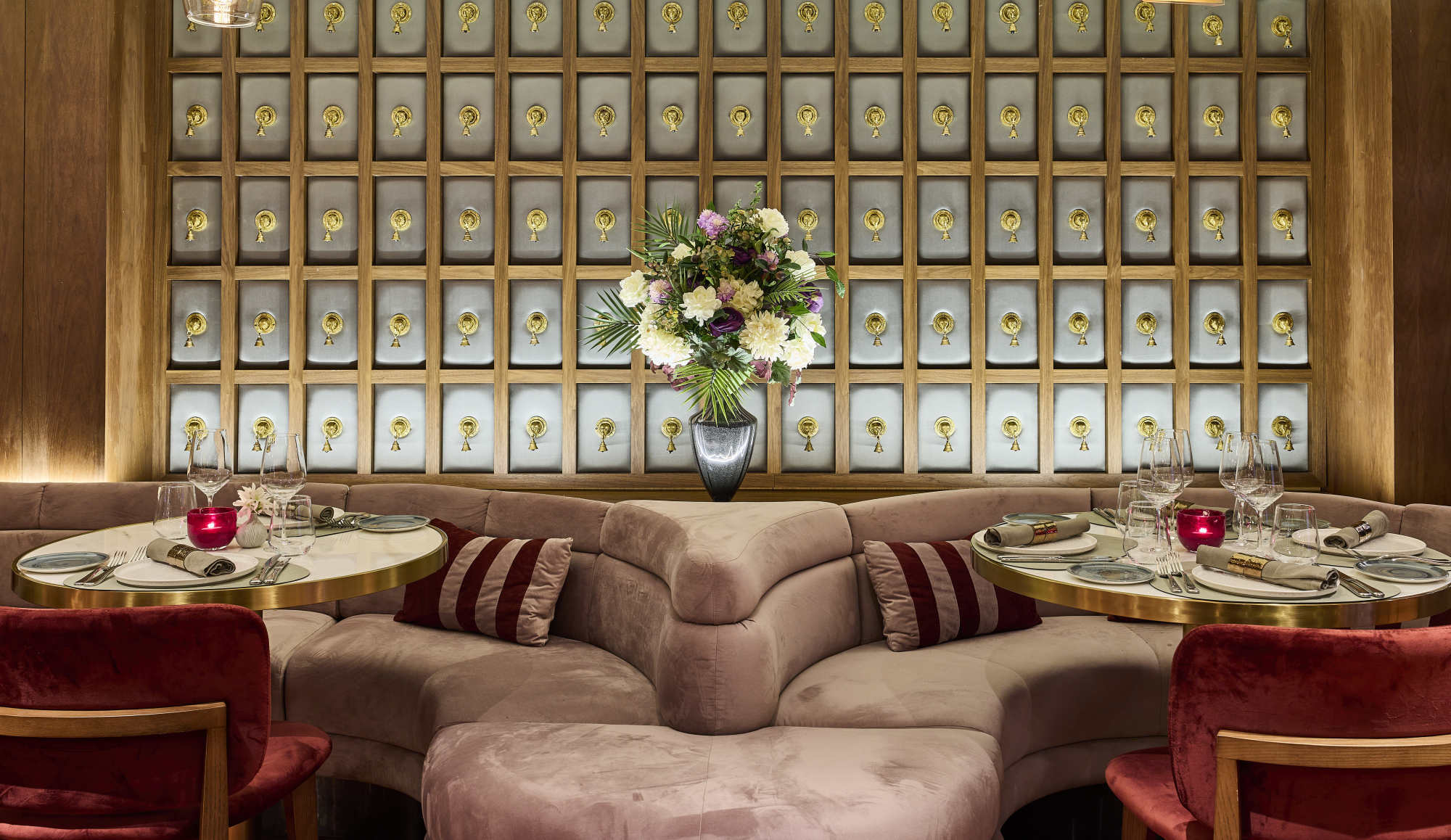 One of Hong Kong's most trusted names for Indian cuisine has moved down the road to Winning Centre on Wyndham Street. With brighter, lighter decor comes a specially curated selection of rare whiskies and new menu items like shahi galouti kebab, Alleppey fish curry and guchchi matar, a contemporary creation of fragrant morel mushrooms slow-cooked with green peas, onions, tomatoes and garlic.
1/F, Winning Centre, 46-48 Wyndham Street, Central
Four Seasons Gallery treats
Argo may be one of the biggest bar openings of the year, but Gallery – the pretty lounge cafe that sits right next to Argo's entrance – is equally enchanting. The afternoon treat tea set has enticing morsels that include the bite-sized baked barbecue pork bun, chicken and pine puff, yuzu matcha tea cake and more.
Four Seasons Hotel Hong Kong, 8 Finance Street, Central
La Rambla sea-to-table menu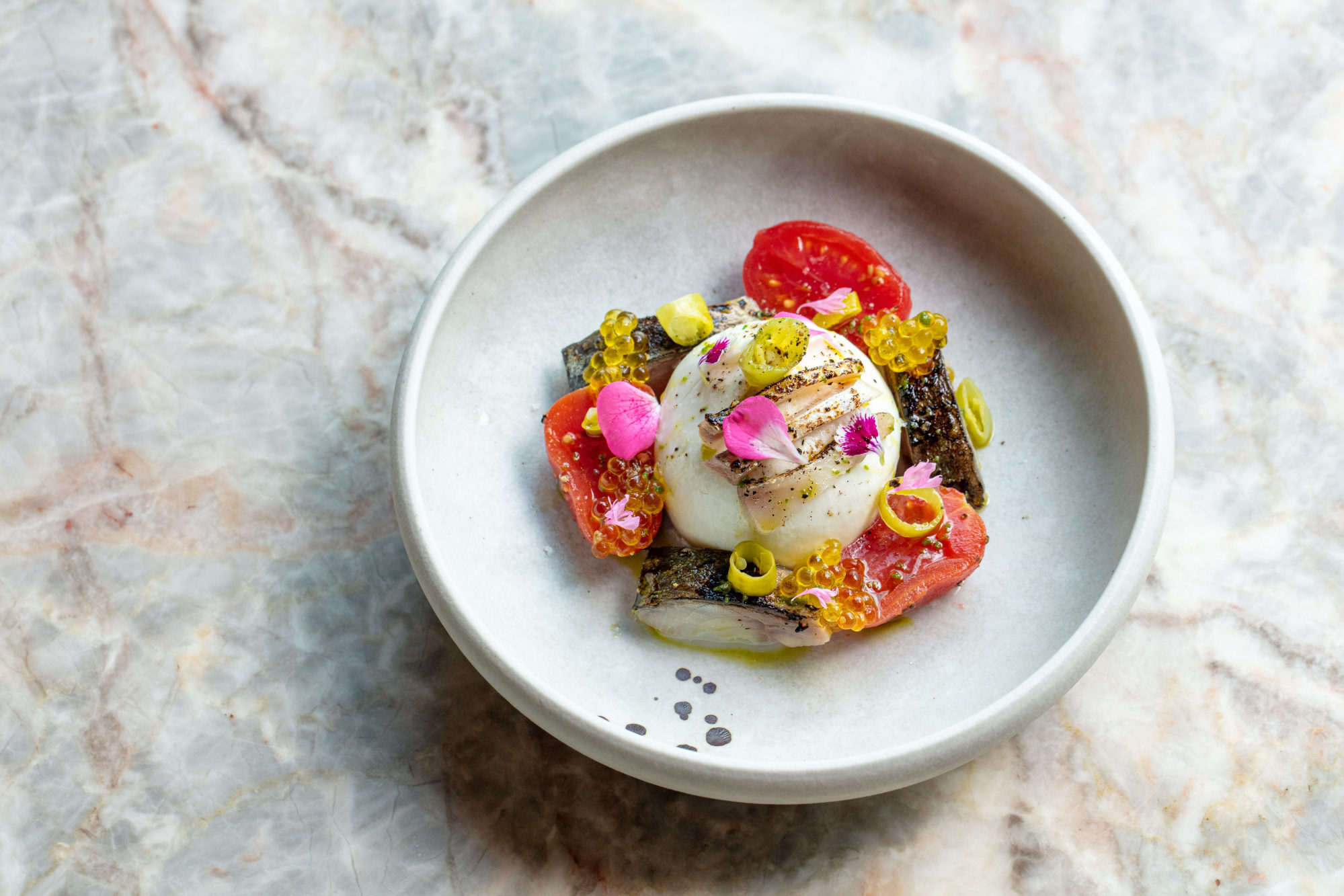 La Rambla's executive chef Ferran Tadeo unveiled a refreshing line-up of seafood tapas to entice the city's discerning palates. New dishes on the menu include creative takes on traditional flavours like the La Anchoa y el Boquerón – a medley of marinated brown and white anchovies in Espinaler sauce – mackerel and smoked burrata, Seafood Canelón – the executive chef's take on a traditional baked cannelloni – mushroom mille-feuille and more.
Shop 3071-73, Level 3, 8 Finance Street, IFC Mall, Central

Chefs from three-Michelin-starred 8 1/2 Otto e Mezzo Bombana launch new ventures Estro, serving Neapolitan food, and Giacomo in Causeway Bay's Crowne Plaza hotel
H Code gets two new offerings: meat specialists Fireside, helmed by former Aqua chef Miguel Gallo, and Carbs, with a menu heavy on pizza and pasta