8 best modern Chinese restaurants in Hong Kong: from favourites Man Ho and Mott 32, to celebrity chef Vicky Cheng's Wing and fine dining Cantonese at Rùn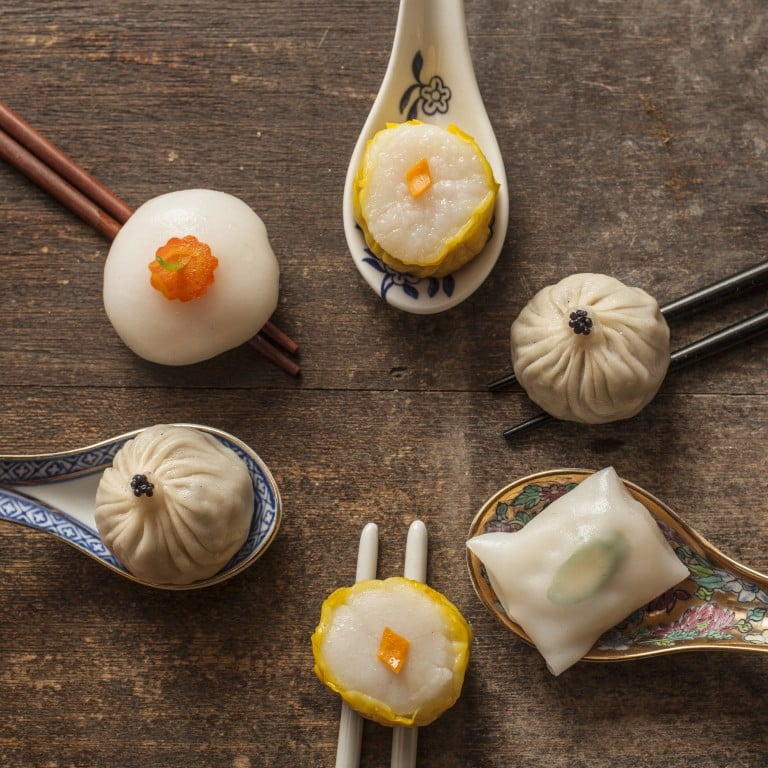 From Cantonese with a contemporary spin to fine dining interpretations of Sichuan comfort classics, we've put together a list of the city's best fine dining establishments specialising in contemporary Chinese cuisine.
1. Above & Beyond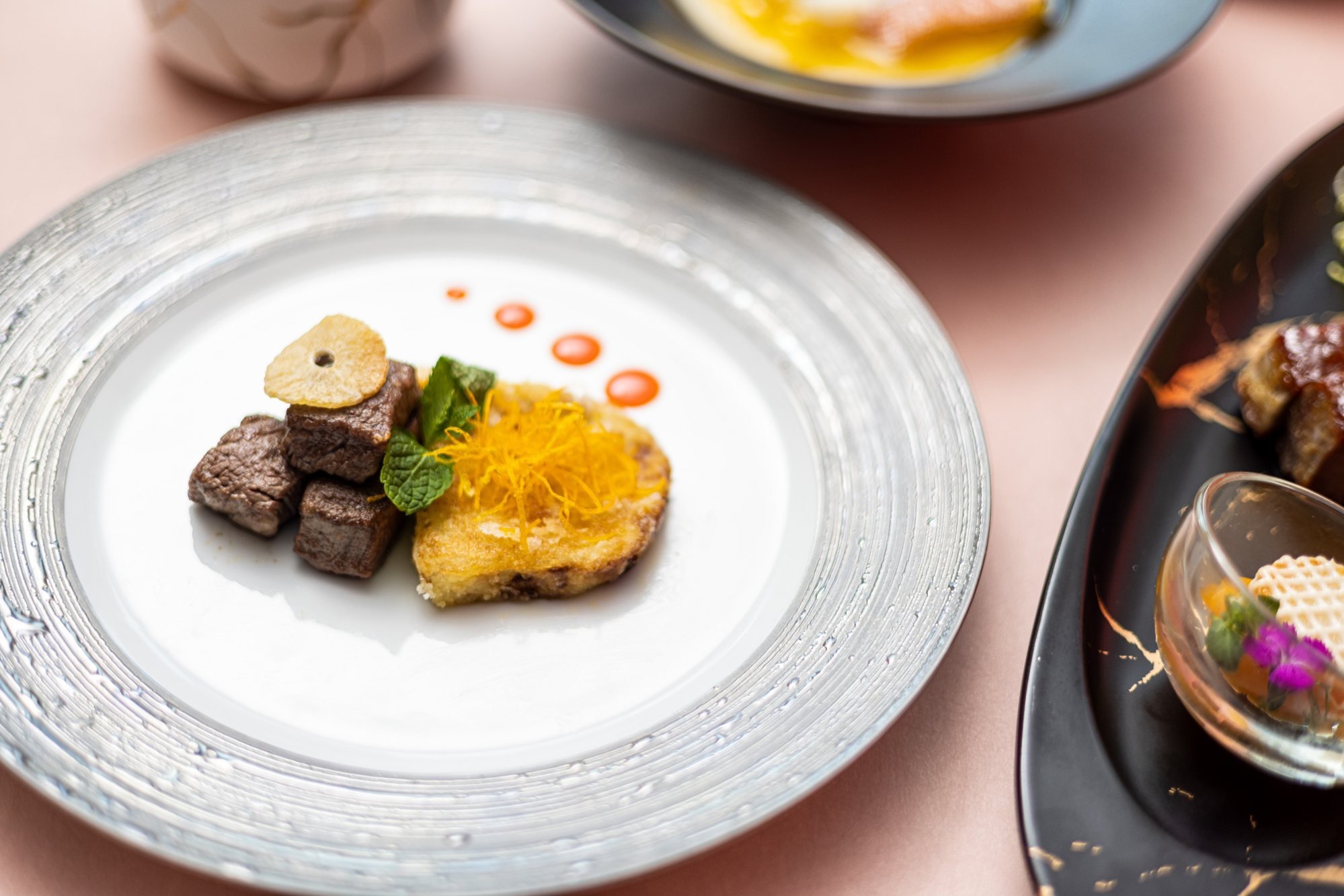 This award-winning institution lives up to its name in more ways than one. Situated atop the Hotel Icon, Above & Beyond lies a short distance from Hung Hom station and the Cross-Harbour Tunnel. Dark, sleek interiors by British designer Sir Terence Conran are complemented by an enviable collection of contemporary Chinese art, while floor-to-ceiling windows unveil Victoria Harbour as the restaurant's show-stopping backdrop.
Above & Beyond serves classic and contemporary Cantonese cuisine, accompanied by an extensive wine list that has earned the fine dining establishment the Top 10 Wine Pairing Restaurant accolade from Wine Spectator for three consecutive years.
28/F, Hotel Icon, 17 Science Museum Road, Tsim Sha Tsui East
2. Mián
The menu at Mián features regional classics with innovative twists as well as gorgeous presentation and plating. Situated on the terrace of The Murray hotel under the shade of the apple blossom tree, the interiors consist of royal blue and greys for a more modern ambience.
The boneless silky fowl and chicken fillets, spring onion, dan dan sauce is beautifully presented with the two types of chicken cut into squares and pieced together like a chessboard. We appreciate that the traditional Sichuan style poached tiger grouper, assorted chillies, is given a healthy twist, where it is poached in fish broth rather than oil. The fried rice is enough for a return visit alone.
U/G level in The Pavilion, The Murray, Hong Kong, 22 Cotton Tree Drive, Central
3. Man Ho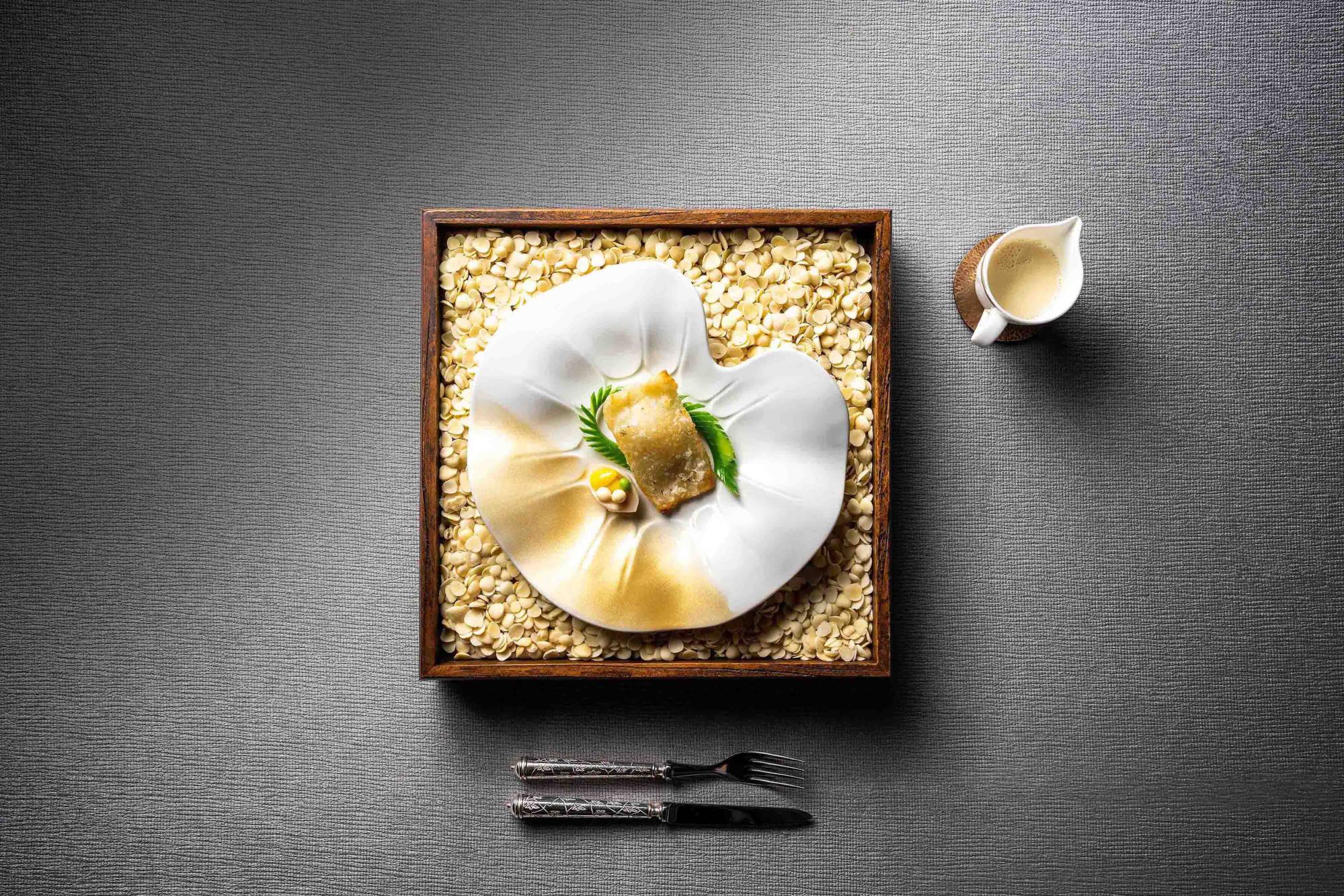 Following extensive refurbishment in 2019, Man Ho, nestled within the JW Marriott, has sought to build on its existing reputation. Chef Jayson Tang's menu pushes boundaries with an innovative approach to traditional Cantonese fare, championing local produce and ingredients through his refined fine dining approach.
Extensive tea and wine lists have been carefully curated to complement Tang's menu. Highlights include the baked whole dried abalone puff prepared with an assortment of wild mushrooms, and an inspired take on the classic fish maw, which is pan-fried and served with an almond chicken broth.
3/F, JW Marriott Hotel Hong Kong, Pacific Place, 88 Queensway, Admiralty
4. Cuisine Cuisine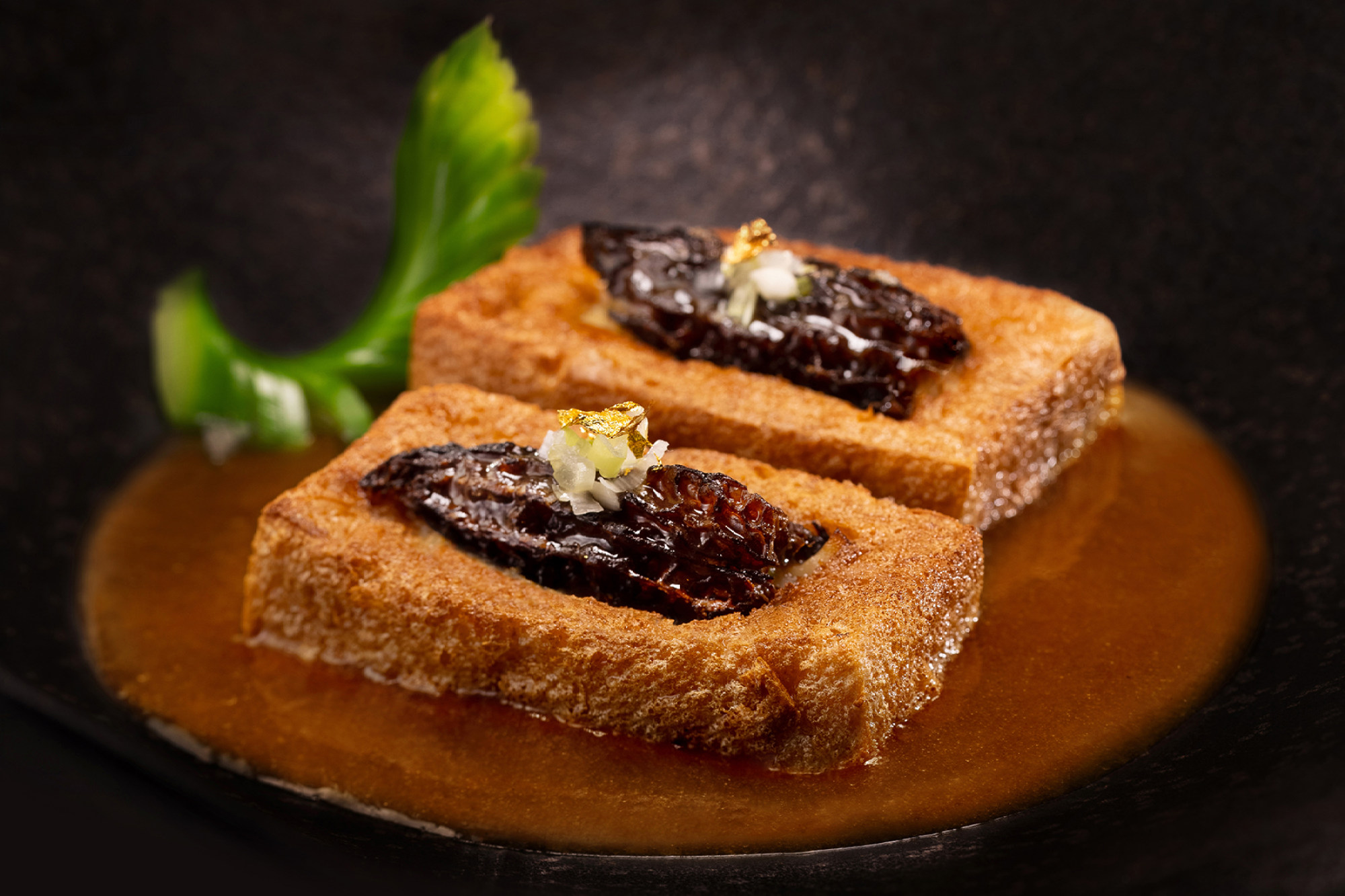 Comfortably ensconced in The Mira, Cuisine Cuisine has been a dignified stalwart of the Chinese fine dining scene since its inception. The restaurant, with a separate entrance from that of the hotel, opens up to a plush, roomy interior with – handy in these health-conscious times – tables generously spaced out.
Cuisine Cuisine serves contemporary dishes, fusing classic Cantonese with modern presentations. We especially loved the double-boiled fish maw soup with abalone, the delicate steamed threadfin fish fillet with salted lime, and the creative pan-fried noodles with Japanese tofu and shrimp roe. The restaurant also offers regular seasonal menus.
3/F, The Mira Hong Kong, Mira Place, 118 Nathan Road, Tsim Sha Tsui
5. Wing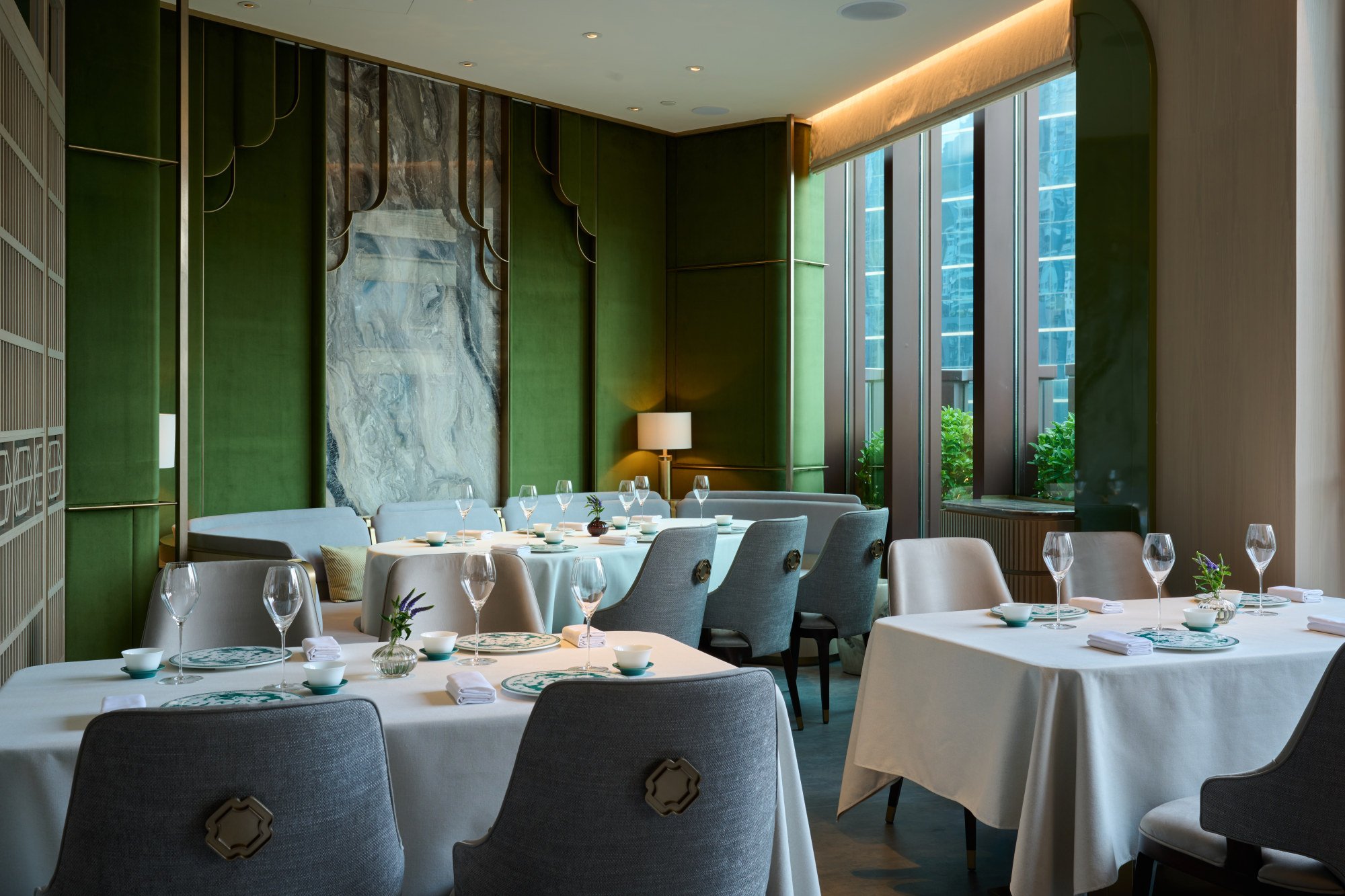 At Wing,
celebrity chef Vicky Cheng
reinterprets familiar Chinese dishes with some twists in the ingredients and modern refinement in the presentation. A 10-course menu features seasonal produce where he gives full rein to his imaginative interpretations.
The South African abalone in hua diao is deliciously tender while the firefly squid with Yunnan chilli and bull kelp is another popular favourite – when it is on the menu!
Cheng amps up the classic char siu with succulent and juicy Wagyu beef and the chicken oil crab congee is divine, cooked at the table so it's piping hot. Whether you're a traditionalist or crave innovation, Wing ticks both boxes.
29F, The Wellington, 198 Wellington Street, Central
6. Mott 32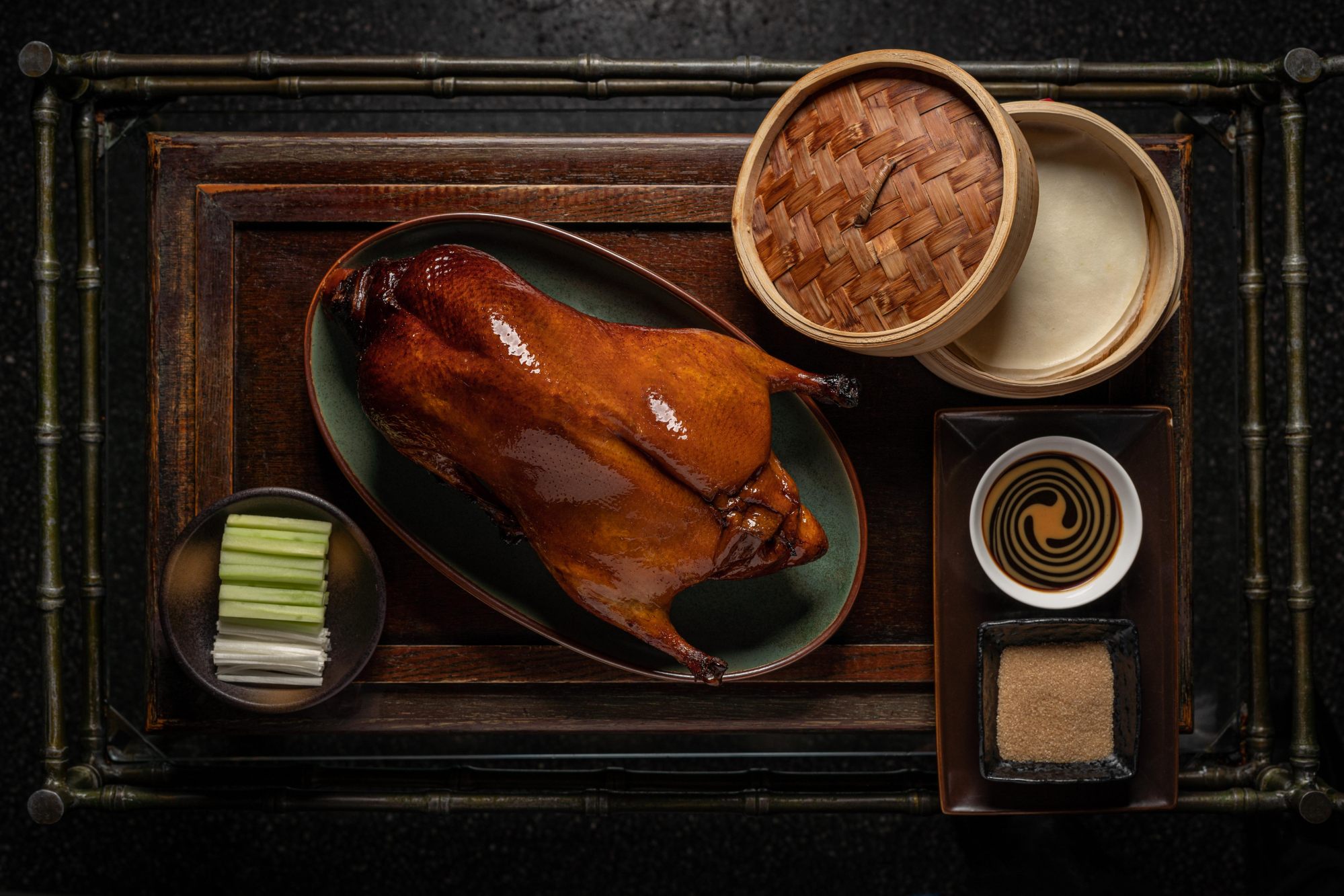 While the name has its roots in New York – 32 Mott Street was the address of New York's first Chinese grocery shop – the restaurant uses premium ingredients from around the world and infuses them with quintessentially Chinese flavours.
Situated at the bottom of a winding staircase within the Standard Chartered Bank Building, the sleek industrial interiors and exposed brick walls add to the ambience, accented by a statement wall filled with calligraphy pens.
Menu highlights include the restaurant's signature applewood-roasted Peking duck, for which pre-orders are a requirement, and a succulent, honey-glazed Iberico pork pluma.
Basement, 4­4A Des Voeux Road, Central
7. Rùn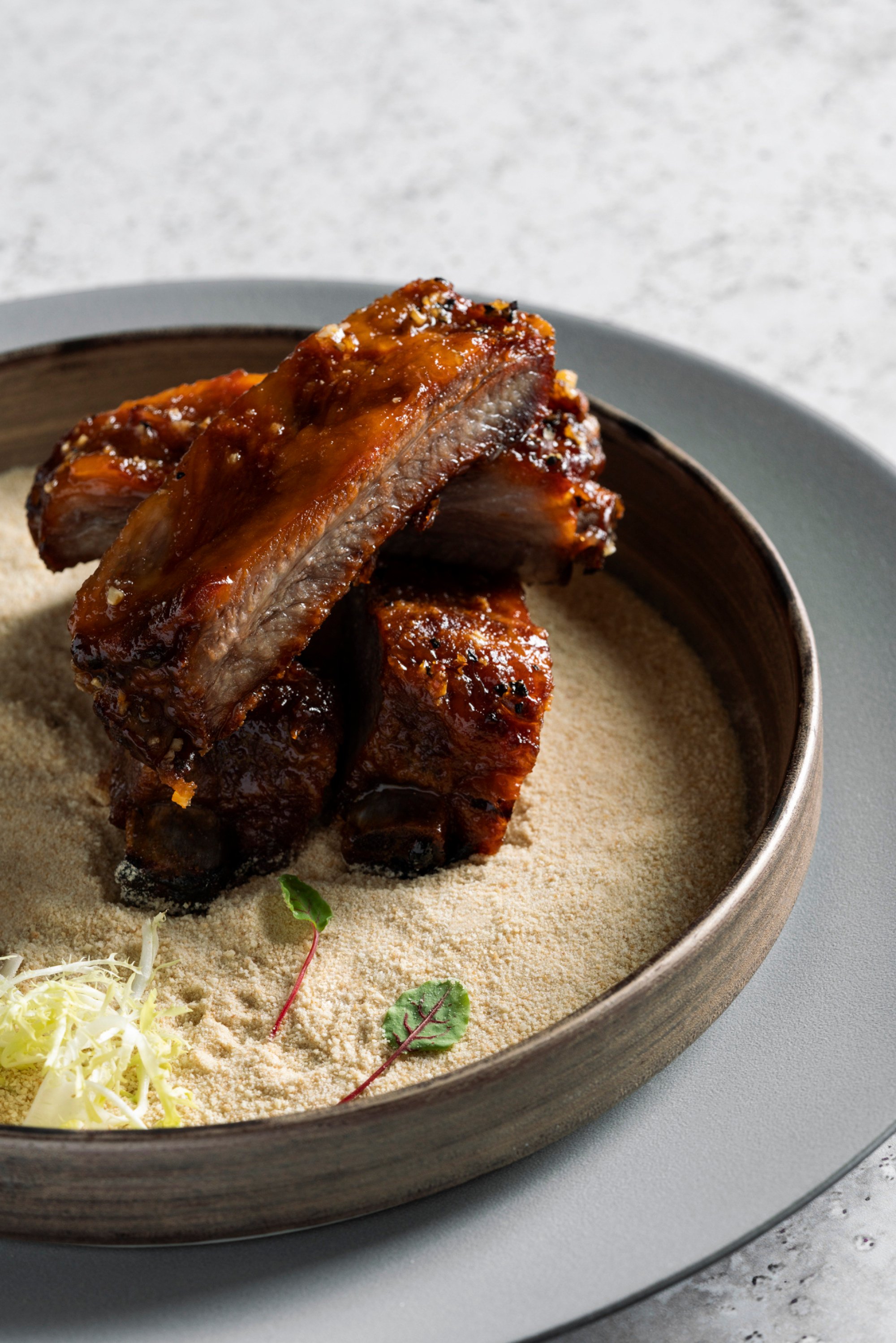 Rùn is as much a delight for the eyes as the taste buds. Designed by award-winning interior designer Andre Fu, the interiors of The St. Regis Hong Kong's Chinese restaurant draw inspiration from a tea pavilion. With veteran chef Hung Chi-kwong at the helm, a range of dim sum, barbecued meats and seafood dishes demonstrate Cantonese fine dining at its best.
The barbecued Iberico pork with a well-balanced honey and pepper sauce is a popular choice, as is the pan-fried tofu with shrimp mousse. The hotel's chief sommelier has curated an extensive wine list to accompany the variety of dishes on offer.
2/F, The St. Regis Hong Kong, 1 Harbour Drive, Wan Chai
8. Yue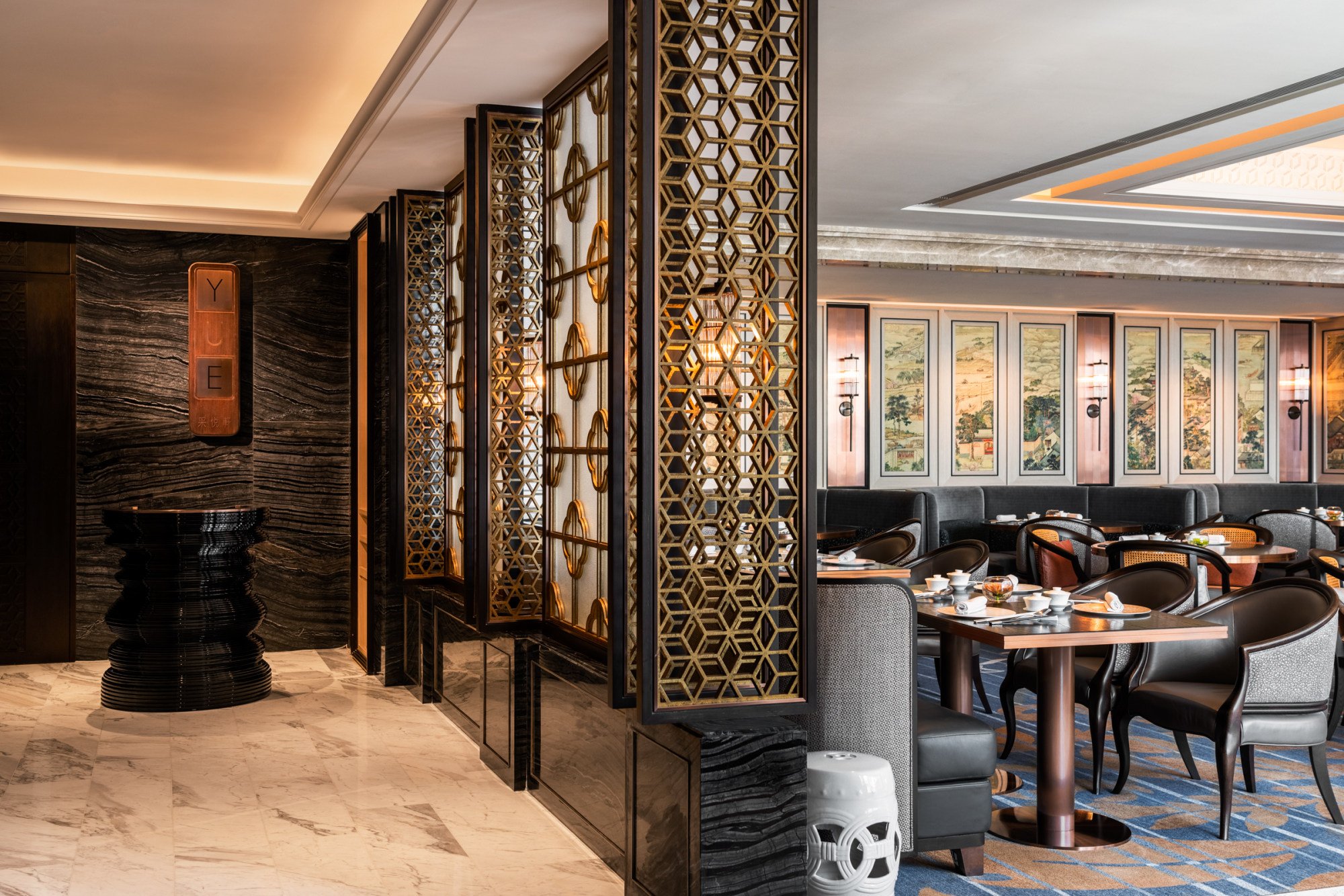 Local celebrity chef Jacky Chi-keung is in charge of the kitchens at Yue in Sheraton Tung Chung. It's a huge space, flooded with natural light, and the ambience lifts the spirits, setting the stage for diners to enjoy the exceptional cuisine on the menu.
Deep-fried stuffed crab shell with crabmeat is a perennial favourite among the chef's fans, and he is known for his nourishing soups, too. His signature double-boiled fish maw with brassica and apricots is a rare, traditional Hong Kong stew. His use of a traditional stone mill to grind the apricots gives this soup its smooth yet delicate taste. Not one to be missed by fans of classic Cantonese fare.
2/F, 9 Yi Tung Road, Tung Chung, Lantau Island

Above & Beyond boasts contemporary Chinese artwork competing with its enviable views of Victoria Harbour, while chef Jacky Chi-keung brings fine dining to Tung Chung with Yue
Shaded by apple blossom trees on The Murray's terrace, Mián brings fresh twists to regional classics, while The Mira's Cuisine Cuisine fuses classic Cantonese with modern presentation