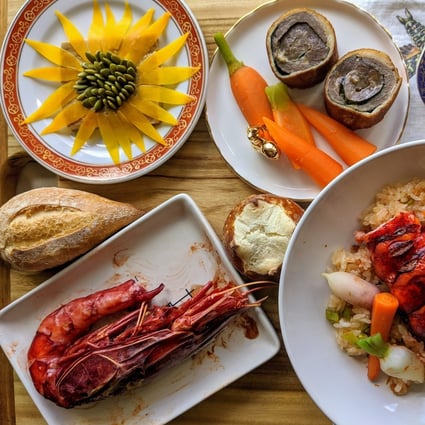 Petrus delivery menu. From top left: foie gras, beef roulade, cherry dessert, lobster rice and red prawn dishes. Photo: SCMP
Hong Kong's best lockdown restaurant deliveries reviewed – is it worth US$140 for a Michelin-starred meal you have to cook at home, even amid Covid-19?
Ecriture, Petrus, Forum and New Punjab Club are among the acclaimed restaurants offering Michelin-approved takeaways and deliveries during Hong Kong's evening dining ban – but at prices well into four figures, are they really worth it, whatever the occasion?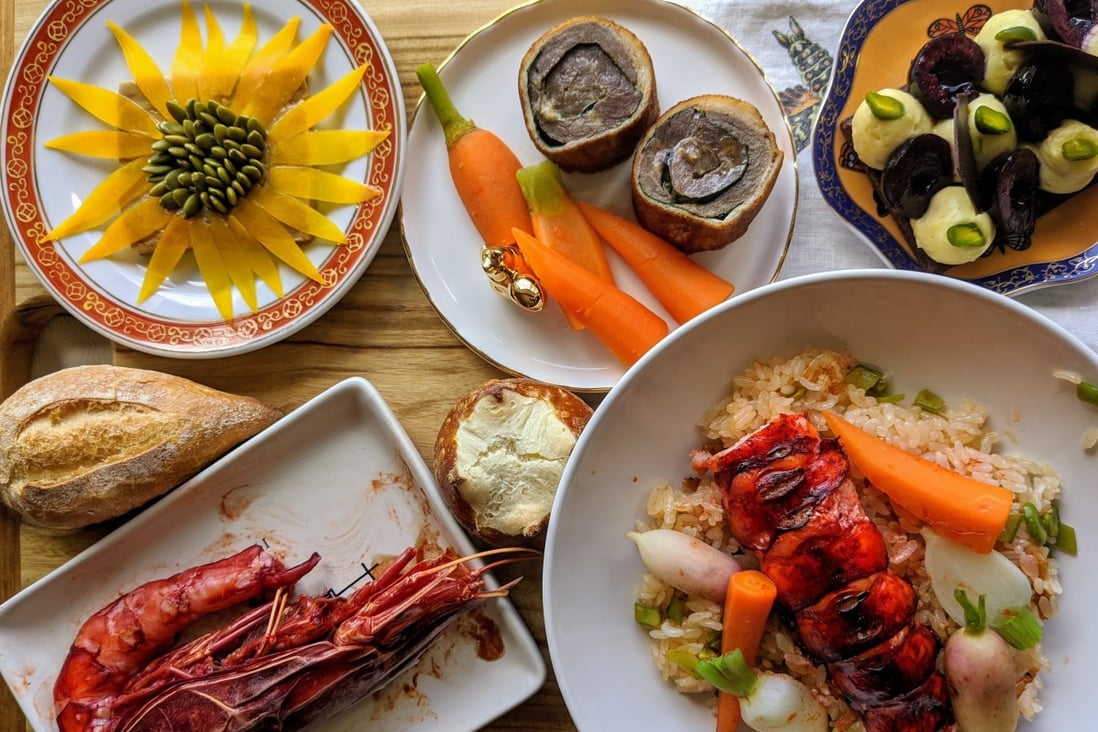 Petrus delivery menu. From top left: foie gras, beef roulade, cherry dessert, lobster rice and red prawn dishes. Photo: SCMP