This article was written by Lauren Hallanan and originally published in Jing Daily.
Airbnb has struggled to make headway in mainland China in the past, but 2017 was a breakthrough year for the home-sharing platform.
There is an untapped segment of travellers who haven't used Airbnb because they don't like surprises, but now they may be open to booking a stay through the site
For the first time since the American company was founded in 2008, it recorded full-year profitability, with the China market being a key source of growth.
The company, which offers an online marketplace for short-term renting or leasing of properties, expects this growth to continue, too, and predicts that by 2020 China will be its most significant market.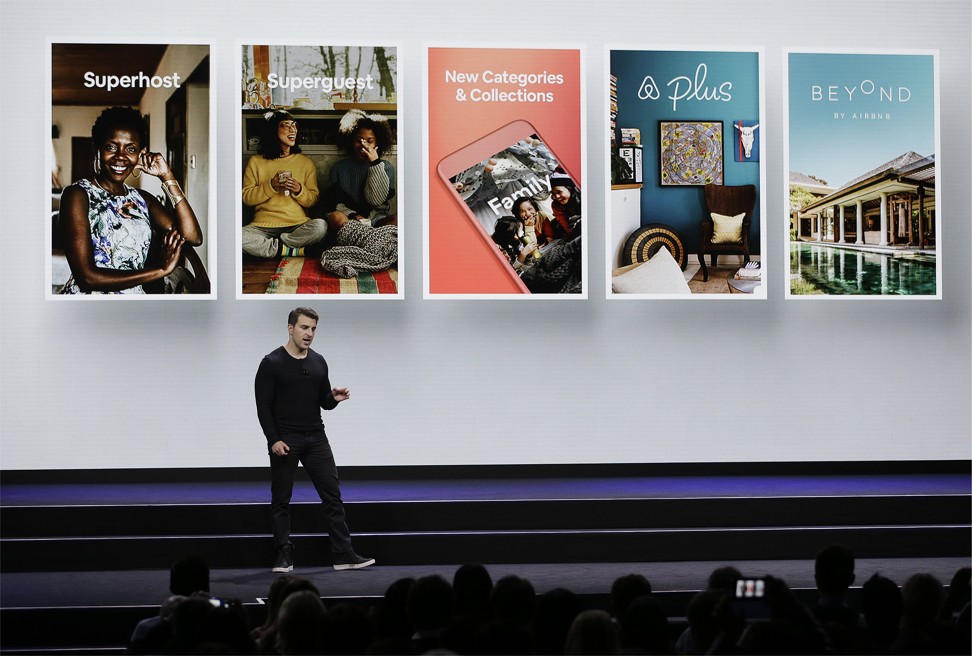 The company is doing especially well among Chinese millennials, and 18-to-35-year-olds make up almost 80 per cent of its Chinese customers.
The changing face of Airbnb's millennial China influencers – from fashionistas to bloggers, DJs and videographers
This is due, in large part, to the company's savvy social media team and its use of Chinese influencers to create thoughtful and heart-warming campaigns that capture the ethos of the generation.
While this market is significant, Airbnb is hoping to expand to reach other demographics, with changes announced in San Francisco on February 22.
Five hotel rooms with views you won't forget
During the event, company leaders launched a new luxury segment, entitled Beyond Airbnb, plus an initiative called Airbnb Plus for accommodation that meets 100 different criteria.
The company also revealed that four new niche categories of accommodation will be added to the site.
Beyond Airbnb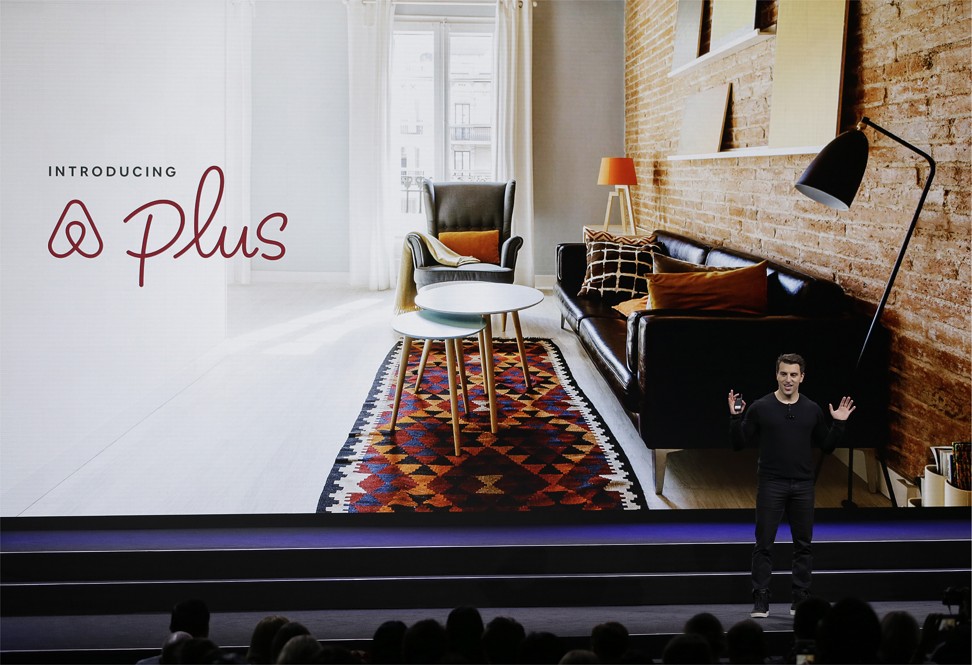 Airbnb has been very slow to catch on among wealthy Chinese travellers. In a report published last year by Hurun, only 25 per cent of Chinese high-net-worth individuals interviewed had even considered Airbnb-style accommodation options.
As Airbnb branches into hotels, new apps take up its mantle to keep the 'travel sharing' era going
They preferred using private boutique hotels and yachts when venturing away from big brand hotels.
Those interviewed said personalised service, views, cleanliness and location were the most important factors influencing their accommodation choices.
6 of the world's most romantic hotels
In the past, Airbnb has not clearly demarcated luxury properties on its website, making them difficult to find.
Moreover, there were no clear guidelines as to what a property must provide to constitute luxury accommodation, causing most wealthy travellers to stick with safer options where they know they will be comfortable.
Airbnb looking to launch rentals for luxury mansions and penthouses
Airbnb's announcement follows its purchase last year of the home-rental company Luxury Retreats. Luxury Retreats has more than 4,000 properties and offers luxury services, including specialists who work one-on-one with travellers to help them find their ideal accommodation, plus personalised services and 24-hour access to a concierge.
Many of the rentals on the platform include airport transportation, housekeeping and a private chef.
If this is any indication of what Beyond Airbnb will offer, it is safe to say that Airbnb will see greater interest from Chinese luxury travellers.
Airbnb Plus
Part of the appeal of booking accommodation through Airbnb is that each home is different, but sometimes this inconsistency is a drawback.
Whereas one house may be clean and come fully stocked with shampoo, toilet paper, pots and pans, and snacks, another may be a bit run down and lack the basics, such as dishwashing liquid.
Top 10 international luxury hotel picks from TripAdvisor's best 25
This inconsistency has scared off many Chinese travellers, who prefer to spend more when they travel to guarantee a safe and convenient stay.
Access to strong Wi-fi, a property in a good neighbourhood, and overall cleanliness are other important factors when they choose their accommodation.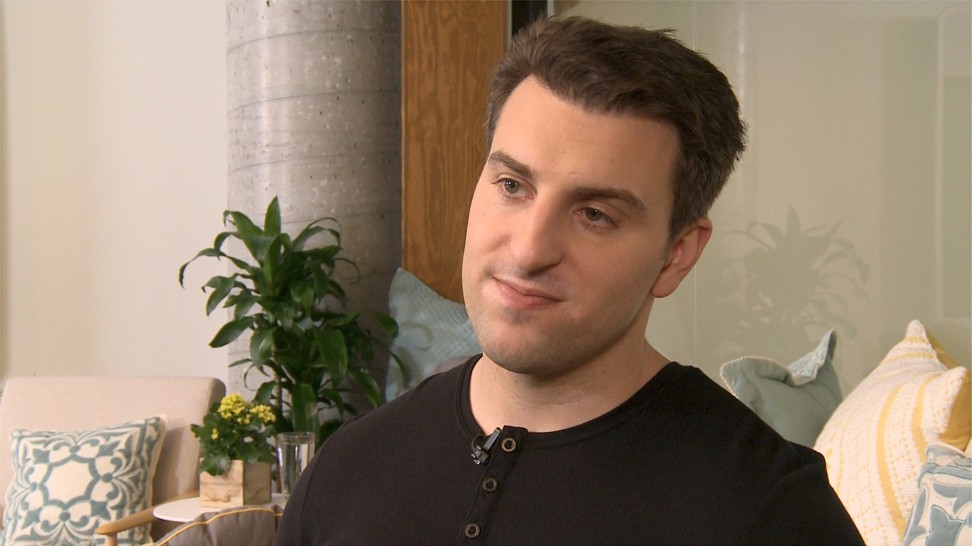 "There is an untapped segment of travellers who haven't used Airbnb because they don't like surprises, but now, they may be open to booking a stay through the site," Airbnb's chief executive Brian Chesky told T he New York Times.
Airbnb to compete with luxury hotels with new premium tier
Homes will be screened before becoming part of the Plus programme.
Hosts must submit an application and, if they pass the initial review, Airbnb will send a local representative to inspect the home and take photos.
Check and compare: the best new posh hotels in Milan
Of course, more comfort means higher prices. The average nightly rate of an Airbnb Plus home is US$200, compared with the US$100 average rate per night for a standard listing.
However, this is unlikely to be a huge issue for independent Chinese travellers who are typically choosing a home rental for the experience and not for the cheap price tag.
New categories
Another change that is likely to be a hit with Chinese travellers is the addition of four new property classification types – boutique hotels, bed-and-breakfasts, holiday homes and distinctive properties, such as tree houses and yurts.
Why millennial luxury travellers are harder to please - and how the industry is rising to the challenge
Currently, rental properties are listed under three categories – shared spaces, private rooms and entire homes.
Expanding the classification options will make it easier for travellers to find the type of property they want.
At the same time, Airbnb has also launched Airbnb Collections, where it has assembled lists of properties suiting certain demographics such as families and honeymooners.
This is sure to be popular in China where family travel and destination weddings are on the rise.
The Fleming: a luxury porthole to old Hong Kong
These new changes address many of the things Chinese travellers have traditionally disliked about the platform and might be just what Airbnb needs to capture a larger segment of the market and set itself up for greater success in 2018.
Want more stories like this? Sign up here. Follow STYLE on Facebook, Instagram and Twitter