The latest award-winning chef to open restaurants in Hong Kong is the British restaurateur and chef Simon Rogan, best known for his two-Michelin-star restaurant L'Enclume, which opened in 2002 in the picturesque Lake District village of Cartmel in the North of England.
Wow! 16 Hong Kong culinary conversation-stopping dishes in 2018
In 2016 the restaurant won annual British guidebook The Good Food Guide's Best Restaurant in Britain award for the fourth consecutive year.
Rogan now has Aulis at L'Enclume – a chefs' table where diners try new dishes before they are put on the main menu and Rogan & Co, a casual dining restaurant, also in Cartmel.
The chef opened Roganic in London as a two-year pop-up in 2011, and again last year – when it won its first Michelin star – and Aulis London, an eight-seater experimental hub for chefs of Roganic to try out gastronomical dishes, which opened in October 2017, and is more an omakase experience for diners.
Hong Kong has to be the [world's] most exciting city and I just enjoy being here. I absolutely love its vibrancy, its colour, chaos – and it's people! And obviously the food scene is quite unbelievable, too
Rogan also has a farm in Cartmel Valley that supplies his restaurants with local, seasonal ingredients.
In Hong Kong, he is opening Aulis this month and Roganic in February.
Check out our exclusive interview with Rogan.
Why have you decided to open restaurants in Hong Kong as opposed to other world cities?
Last year I collaborated with Dining at Murasaki [in Causeway Bay] in Hong Kong to bring a small taste of Cartmel to China, which initially opened up the opportunity for me.
Popinjays is top of the pops for wining and dining with a view
This collaboration helped me fall in love with Hong Kong and, because of its vibrant restaurant scene, I thought it the perfect place to open our next venture.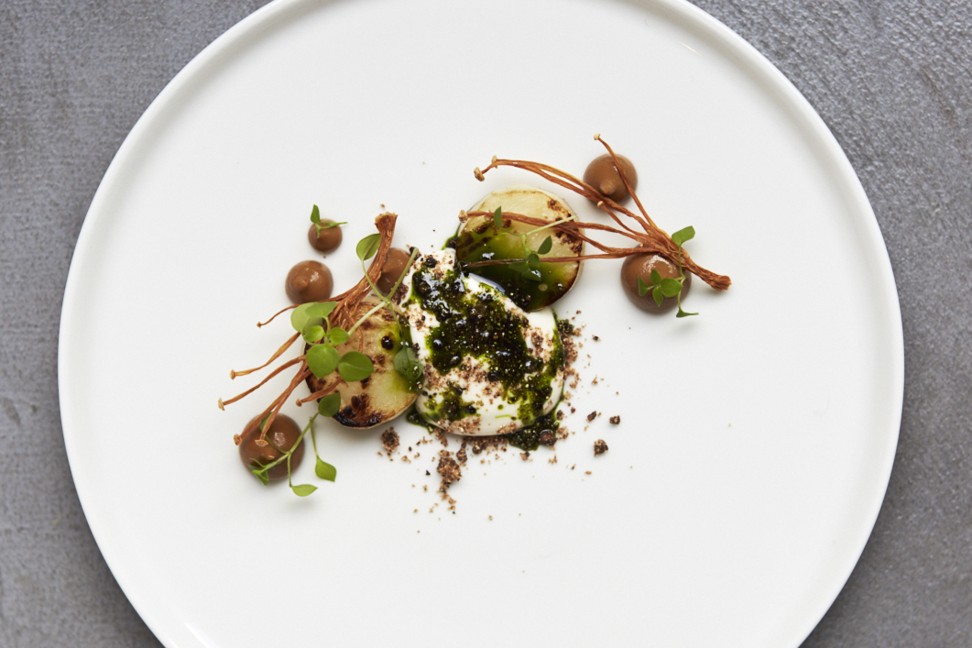 Why did you choose the Lake District in England as a base for your restaurant and why did you take your time to open in London?
I was looking for somewhere to open a new restaurant and an old friend mentioned a site in a village in the North of England.
Cartmel is a small, picturesque village in the Lake District with beautiful views and once I saw the building, an 800-year-old former smithy [blacksmith's workshop], I knew it had great potential.
Why Champagne makers Dom Pérignon, Veuve Clicquot and Deutz wouldn't get by without their chef de caves
I wanted to be able to cultivate my own fruit and vegetables, too, and really connect with the surroundings so that we would always have the freshest produce, and this restaurant space in the Lake District gave me that opportunity.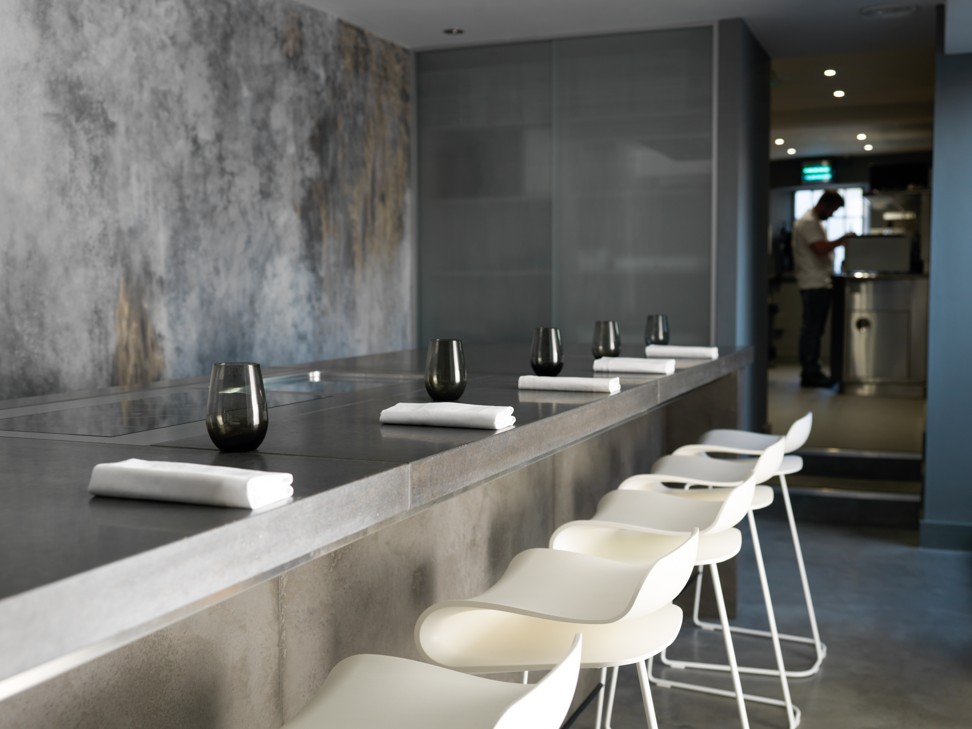 Describe your cuisine – for Aulis and Roganic
My style of cuisine is very simple; it revolves around showcasing the freshest, seasonal produce and the "perfect ingredient", which all stems from the way and the environment in which that vegetable, fruit or herb is grown.
The most important thing for me is flavour, using mainly British organic ingredients of the best possible quality and making sure these flavours are in perfect harmony.
Meet Gordon Ramsay, the chef with a soft spot for Hong Kong
I prefer my dishes to have a simple elegance to them, but be visually exciting and balanced.
I like a dish that tells the story of my ethos and personality.
Why are you opening the chefs' table first in Hong Kong as opposed to Roganic?
We are opening Aulis, the chefs' table, first because it is easier to follow that route, but more importantly, the menus developed in Aulis first then make up the menus for Roganic, which opens early this year. New dishes are always showcased in Aulis first.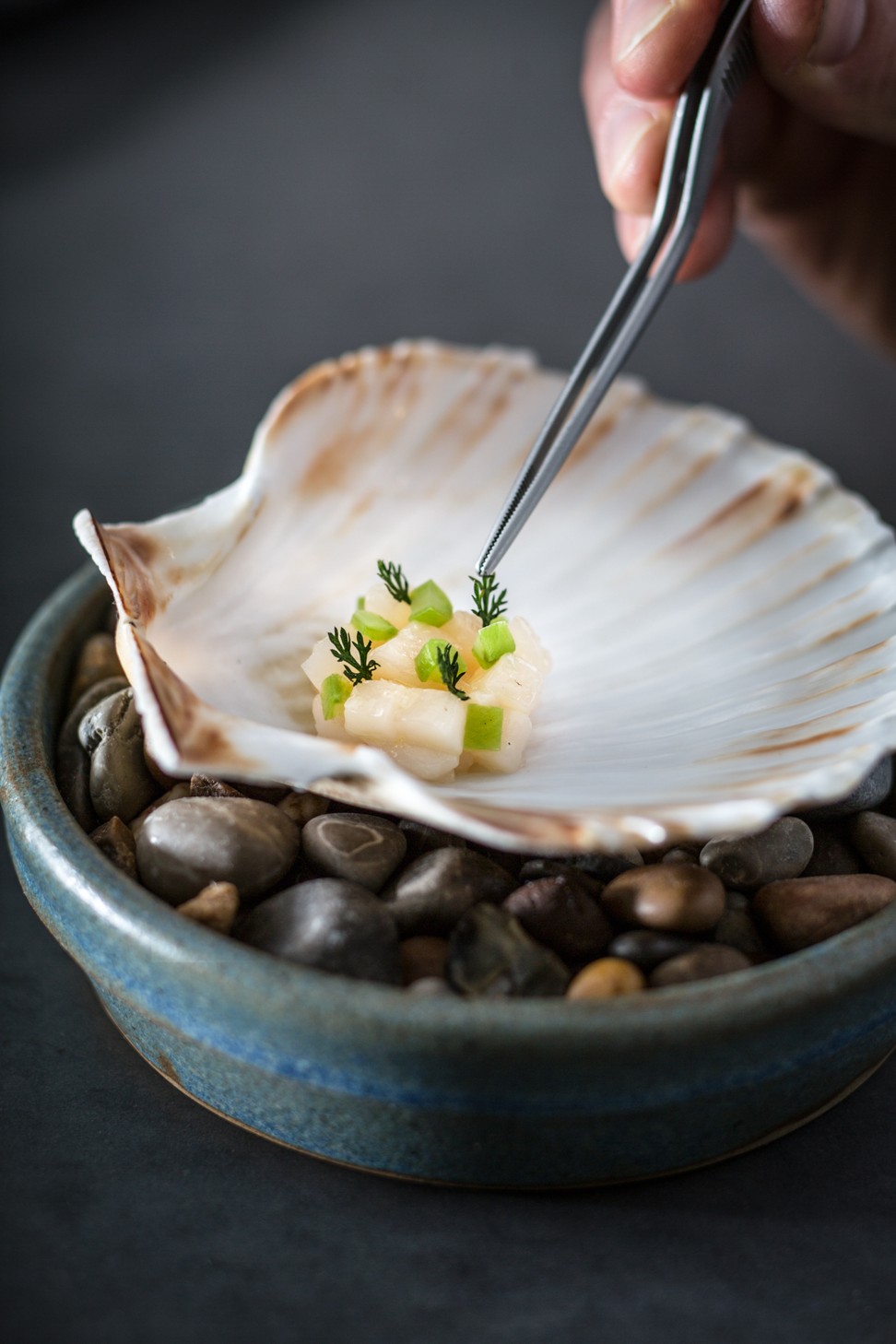 Will your menus be similar to the restaurants in the UK or, as you source locally/seasonally, will you do something different here?
The style of cooking and presentation will be very similar, but the dishes will most likely be different due to supply and seasonality.
We will still aim to grow as much as possible ourselves, but will also find the finest local ingredients. We are looking at various farms to work with in the New Territories.
Is your menu ever-evolving or do you keep signatures that diners love?
The menu at both Roganic and Aulis Hong Kong will be ever-changing as we use seasonal produce. Elements of dishes may stay the same, but mostly the menu will continue to evolve.
Are you planning to spend more time here?
I will be splitting my time between Hong Kong, London and the Lake District so I will be here quite a bit.
What do you like about Hong Kong?
I've visited many great cities over the years, but I have to say Hong Kong has to be the most exciting and I just enjoy being here.
I absolutely love its vibrancy, its colour, chaos – and it's people! And obviously the food scene is quite unbelievable, too, so I'm hoping I can add a little something to that.
Are you planning to expand to other cities if Hong Kong goes well?
If Hong Kong goes well, we will see – never say never – but we will concentrate on this one first and make it the best it could possibly be.
Have you tried any restaurants here and, if so, which ones did you like – or which Chinese dishes do you like?
I've tried many, many restaurants since coming to Hong Kong [last] year. It is the worst place on Earth I think to be on a diet and I always return to the UK considerably heavier than when I arrived due to the multitude of delicious food on offer.
I love what Vicky [Cheng] is doing at VEA, as do I Daniel Calvert at Belon and Maxime at Ecriture.
I love Yardbird, too, and Arbor.
I have been to many Chinese restaurants too though, and the dishes that I enjoy the most are char siu [barbecued] pork, dim sum, chicken feet and clay pot rice. I love a good scrambled egg sandwich too.
Want more stories like this? Sign up here. Follow STYLE on Facebook, Instagram and Twitter