Declutter and donate: where to get your once-loved stuff recycled in Hong Kong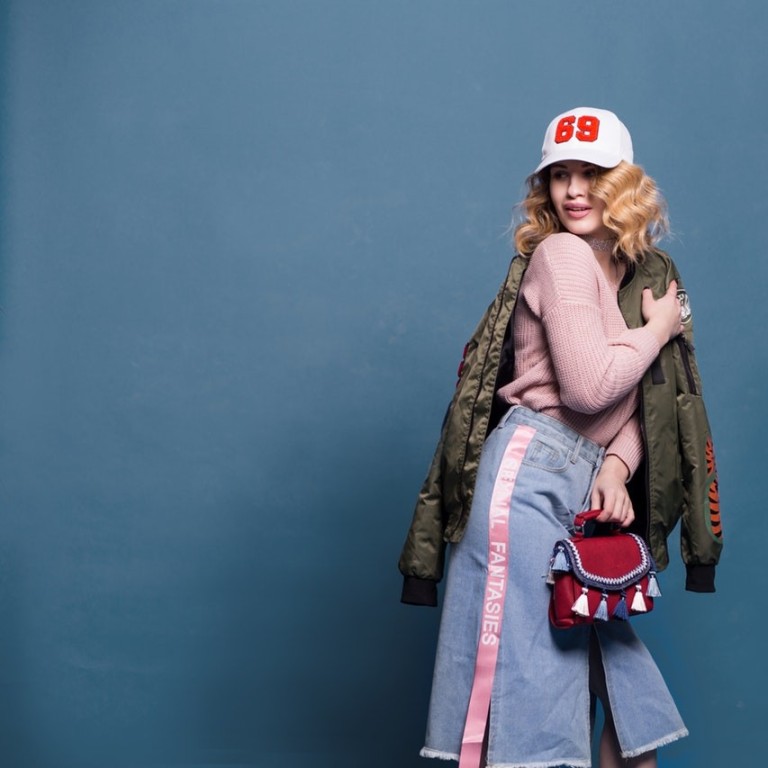 Minimalism is all the rage right now. But amid the hustle of life in Hong Kong, how much time do you have to declutter and dispose of your possessions responsibly?
It happens to all of us. We get on with our busy lives, buying a little something here and there and then, suddenly, there's a mountain of clothing in your cupboard that you know you'll never wear again, a sofa that doesn't quite fit your aesthetic, or a pile of books on the floor that you'll never get around to finishing.
We know that it can be a challenge to find the right homes for your once-loved items, so here's a quick guide to help you recycle in Hong Kong and get your life back in order.
1. Clothing, shoes and accessories
Did you know that every hour in Hong Kong, over 12,000 garments find their way into a landfill? Thanks to some neighbourhood charities and high-end fashion brands taking corporate and social responsibility to address the issue, last season's trends will be in safe hands.
The Salvation Army Hong Kong 
Bring clothing, footwear, handbag and accessories, all of which should be in good condition.
Proceeds from the sale of your donations go toward helping people in need, such as the elderly who live alone, people who sleep on the street, former prisoners and CSSA recipients.
Green Ladies 
Green Ladies takes trendy, seasonal women's clothing in good condition.
It is on a mission to promote eco-friendly habits such as buying second-hand clothing and buying fewer clothes in general.
Tel: 2831 3204
Redress HK
Donate shoes, clothing and accessories in any condition from any brand.
Redress HK sorts and redistributes items carefully to reuse, upcycle, down-cycle and resell – to raise funds for the continuation of this programme – and recycle your unwanted clothing.
Enrich Others app
Connect with people within your community so that you can give them what they need directly, for free on this social sharing app. Giving back to your community can't get any easier than this.
Vision First 
Vision First takes everything from clothes in good condition to baby items and household items, but the wish list is always growing. Dedicated to improving the lives of refugees in Hong Kong.
Friends of the Earth (HK) Charity Ltd
Bring clothing, shoes, bedlinen and handbags.
Donated items are upcycled or recycled and go to charities or people in need, or will be sold to fund environmental education and conservation.
Tel: 2528 5588
Caritas Community Centre HK 
The centre takes all wearable clothing.
It is the official social service agency of the Catholic Church in Hong Kong.
Tel: 2843 4652
Christian Action Hong Kong 
Donate any clothes that can be worn again.
Christian Action is a comprehensive provider of services to refugees, asylum seekers, ethnic minority groups and domestic helpers in Hong Kong.
Castaways Charity Shop 
Give wearable clothing, bags, shoes and household linen.
All profits from this shop, which is a part of St. John's Cathedral, go to small local charities.
2. Children's toys, clothing and miscellaneous items
Children grow up quickly, don't they? That means a surplus of usable clothes, toys and things such as diapers and wipes. Where should they all go? Not to the landfill, that's for sure. Give these places a ring:
Po Leung Kuk Orphanage
Donate wearable clothing, toys, baby items and stationery.
They provide welfare, educational and cultural services to their community of orphaned children.
Christian Action Hong Kong
Toys and baby items are gladly accepted.
Give them a ring and have your stuff picked up right from your doorstep.
Retykle 
Bring gently used and new designer children's clothing.
You can also find some fashionable clothes for your kids while you're there.
3. Books
These places are willing to take in the books that you've outgrown, and will make sure they find good homes:
BooksMart 
Email a list of your titles before sending the books over. It's a second-hand English-language bookshop that has found new owners for thousands of books.
Castaways Charity Shop
Give books that are in usable condition.
The shop is located on the grounds of the gorgeous St John's Cathedral, built in 1849 – always worth a visit.
Hong Kong Federation of Handicapped Youth
Books in usable condition.
The government organisation supports disabled youth.
The Salvation Army Hong Kong
Books in usable condition.
There are more than 200 collection boxes in Hong Kong.
4. Furniture
Give your old furniture a new lease of life by donating it.
Crossroads Foundation Hong Kong
It takes home, office and school furniture. You'll need to fill out an online form and arrange for your own transport service to the donation centre.
Crossroads has been collecting and redistributing donated goods to those most in need in Hong Kong and beyond since 1995.
St. James' Settlement
Furniture and electrical appliances are accepted. Your items will be picked up if you call the specific number on the website for your donation category.
St James' Settlement offers multiple services for children and youth, families, the elderly and rehabilitation.
Green Dot Home
Give any furniture and homeware in usable condition.
Some of their collections are donated to the public while others are sold in second-hand markets. Proceeds are donated to non-profit/charitable organisations.
Remar Association, Hong Kong
Remar collects second-hand furniture and appliances from your home for a small fee.
It is a Christian charity organisation that works for the rehabilitation of drug addicts, alcoholics, the homeless and the needy, and their reinsertion into society.
2ND Chance
2ND Chance helps sell your furniture at a reasonable price; contact via email.
It's a platform for people to buy and sell quality second-hand furnishings and accessories at a reasonable price. Five per cent of sales of items from the antiques and collectibles section goes to charities. If you're selling items to 2nd Chance, you're encouraged to donate the money to a local charity.
5. Electronic goods and waste
Aside from laying your old tech stuff to rest in the kitchen junk drawer for the rest of eternity, where else can they go? Fret not, we've found a few better places for you:
Caritas Computer Workshop 
Caritas Computer Workshop collaborates with Hong Kong's Computer Recycling Programme to give donated gadgets in good working condition to those in need. Items that can no longer function are recycled. There are 18 collection points across Hong Kong.
EcoSage 
Takes in everything that works on electricity. EcoSage makes every effort to make sure that each part of your donation is properly recycled. Items are picked up from your doorstep for free, and you'll be paid for them, too.
There you have it – all your alternatives to landfills combined in one handy-dandy page. Go forth, and responsibly declutter.
Want more stories like this? Sign up here. Follow STYLE on Facebook, Instagram and Twitter

A quick guide to places in Hong Kong that will gladly reuse, upcycle, down-cycle and resell preloved goods, from clothes, books and bags to furniture and electronic items