Hello, hairy crab season: how to eat the Chinese seafood speciality, plus 8 Hong Kong restaurants getting creative with it, from Duddell's to Rosewood Hong Kong's The Legacy House – video
It's hairy crab season!
Also called the Chinese mitten crab, these petite crustaceans are known for their flavourful fatty meat and roe that's often mixed together to create what's called "cream" in Cantonese. (But we'll refer to it as "roe", for simplicity's sake.)
As the season only lasts for about three months, fans of the delicacy indulge as much as they can while it lasts. Eating the crab whole admittedly takes some skill and patience, but plenty of Hong Kong restaurants readily enable diners to get straight to the meat of the matter with their special dishes and menus – sans shell.
Michelin-starred Duddell's offers a six-course tasting menu, while other
award-winning establishments
such as Forum, Tate Dining Room, Écriture and Yè Shanghai have menus featuring new creations as well as classics, such as hairy crab
xiaolongbao
. New establishments such as Sexy Crab and the Rosewood Hong Kong's The Legacy House are blazing the trail this season, too, with the latter offering traditional options served with fish maw and tofu.
Read on to discover the best of what Hong Kong's dining scene has to offer this hairy crab season.
Duddell's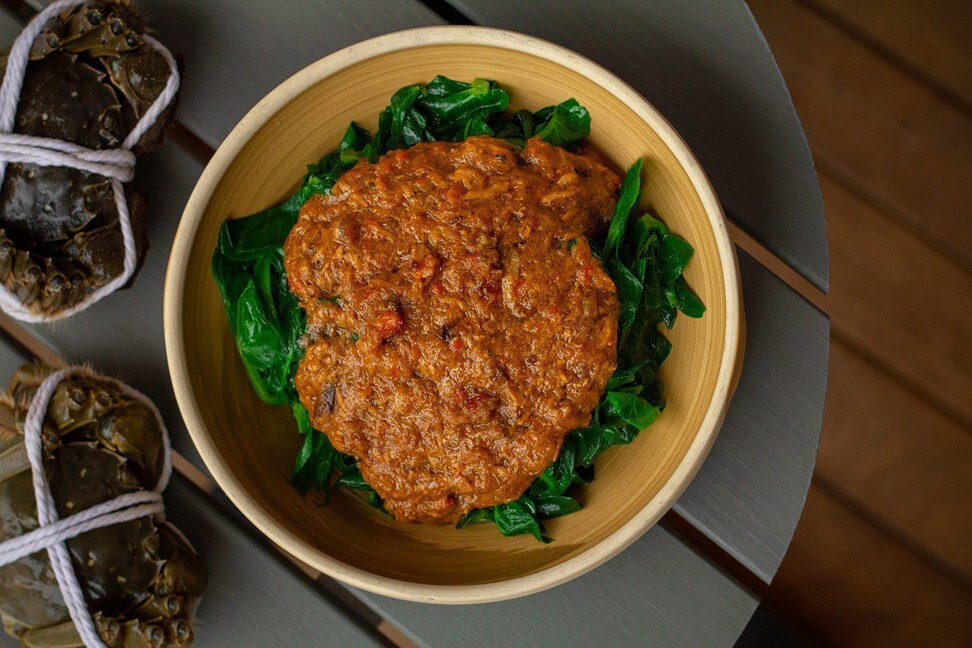 Eight new hairy crab dishes await fans of the delicacy at Duddell's, crafted by chef Li Man-lung. Apart from the popular xiaolongbao with hairy crab roe, there's also scrambled eggs with hairy crab leg meat and conpoy, and crispy rice with hairy crab roe. Those who truly want to indulge should go for the six-course Hokkaido hairy crab tasting menu priced at HK$1,288 (US$166) with optional wine pairing for an additional HK$588 (US$75).
Level 3, Shanghai Tang Mansion, 1 Duddell Street, Central, 2525 9191
Sexy Crab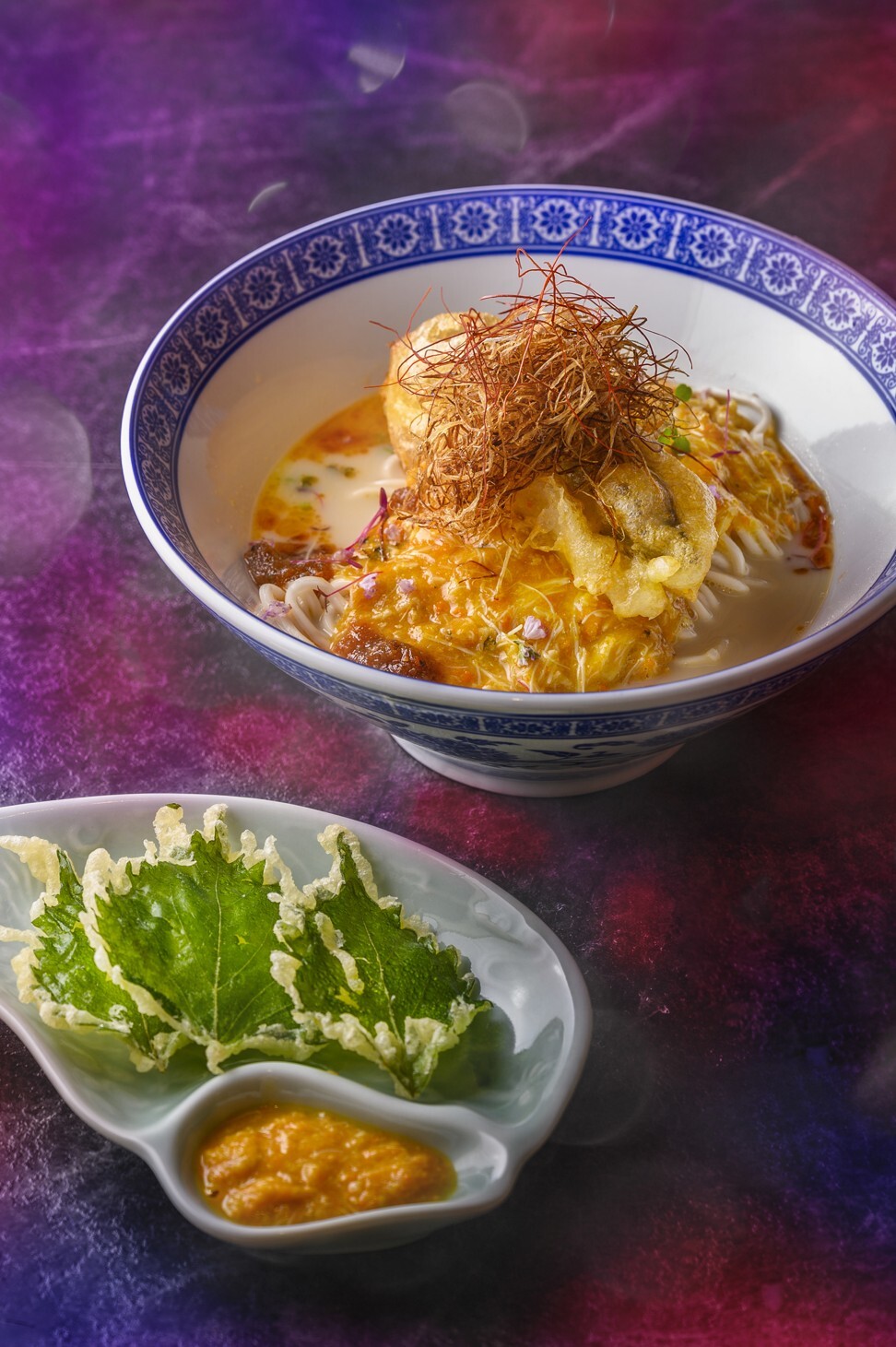 This latest addition to the city
launched its crab-centric concept smack dab in the most anticipated crab season of the year. The menu is by no means large, but what Sexy Crab does, it does very well. The restaurant's 50-50 dish, for instance, is a blend of hairy crabmeat and roe in a secret broth of several fish varieties that's served with deep-fried shiso leaves to balance the luxurious umami soup flavours.
Shop 401A, 4/F, K11 Musea, 18 Salisbury Road, Tsim Sha Tsui East, 6655 7629
Aria
Chinese restaurants aren't the only places where you'll find hairy crab – other types of eateries are throwing their takes into the ring, too, one of which being Aria. Consider splurging on its risotto with Jerusalem artichoke, hairy crab and white truffle. The delicate aromas of crab roe and earthy truffle intermingle to create a sensory overload like no other.
24/F, California Tower, 30-36 D'Aguilar Street, Lan Kwai Fong, Central, 2804 111
Forum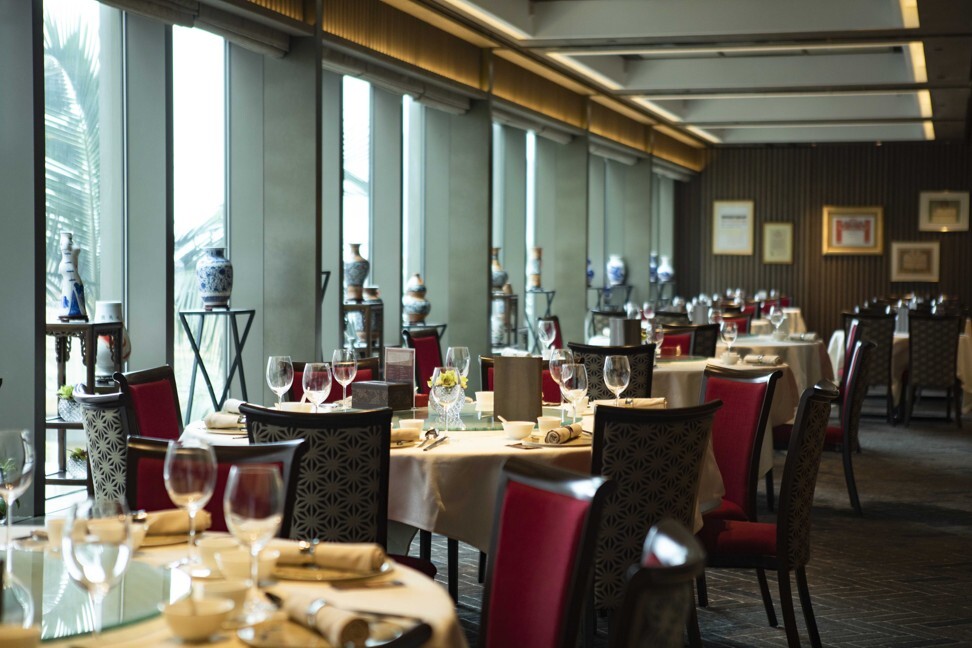 This esteemed three Michelin-starred establishment truly goes the extra mile with its hairy crab dishes, offering both classic and creative presentations. For something new, try the crispy stuffed rice crackers with hairy crabmeat or the crispy seafood and hairy crabmeat roll. The ever-popular Ah Yat fried rice has a hairy crab version especially for the season as well.
1/F, Sino Plaza, 255-257 Gloucester Road, Causeway Bay, 2869 8282
Tate Dining Room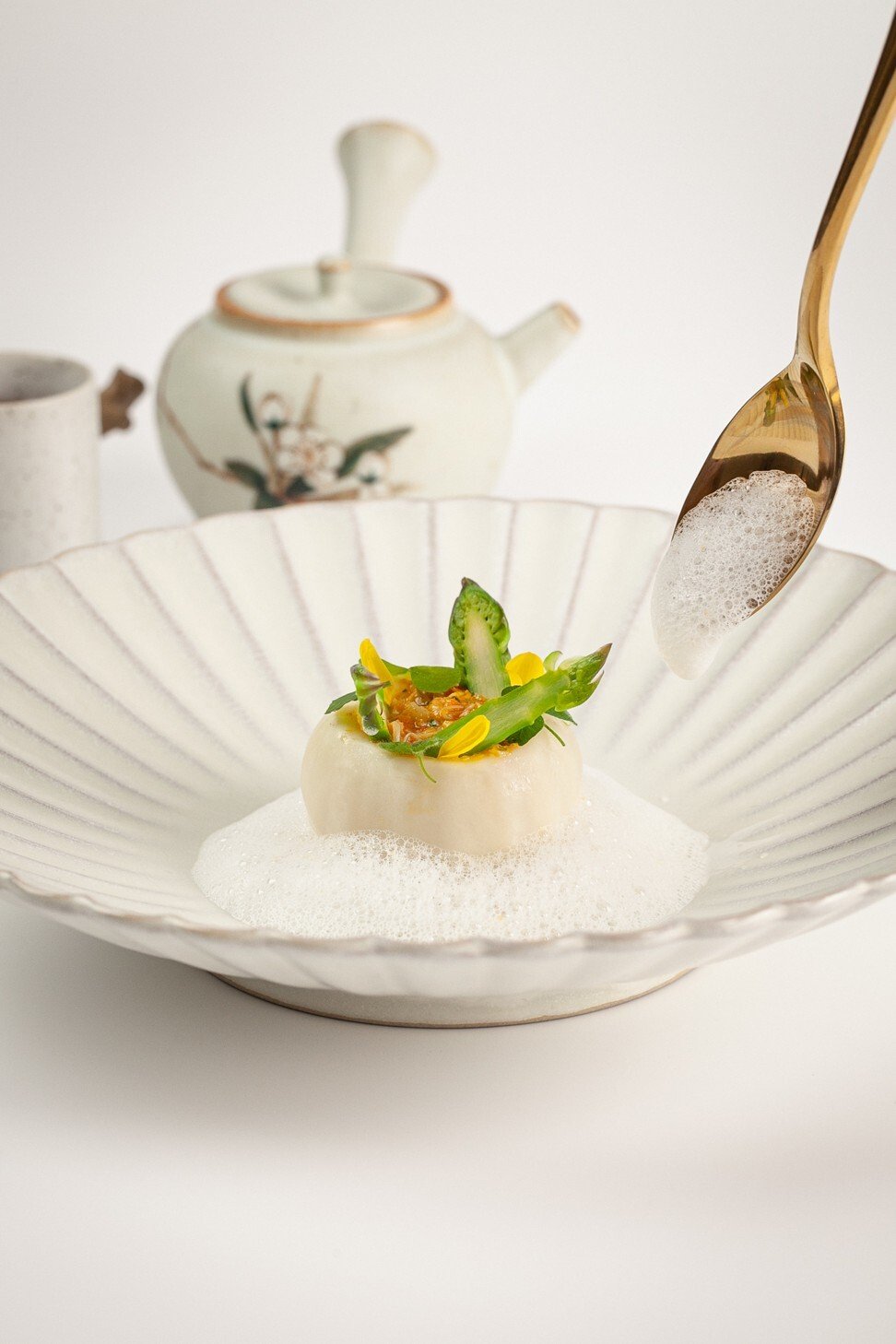 Tate's latest single ingredient menu, which boasts seven courses, is Ode to Tea, and it includes a Tokyo turnip with hairy crab roe dish paired with Big Red Robe tea. This special brew is a type of oolong rock tea from Fujian, China, that is served warm and combined with a touch of ginger to balance the traditionally "cold" energy of crab roe as per traditional Chinese medicine.
210 Hollywood Road, Sheung Wan, 2555 2172
The Legacy House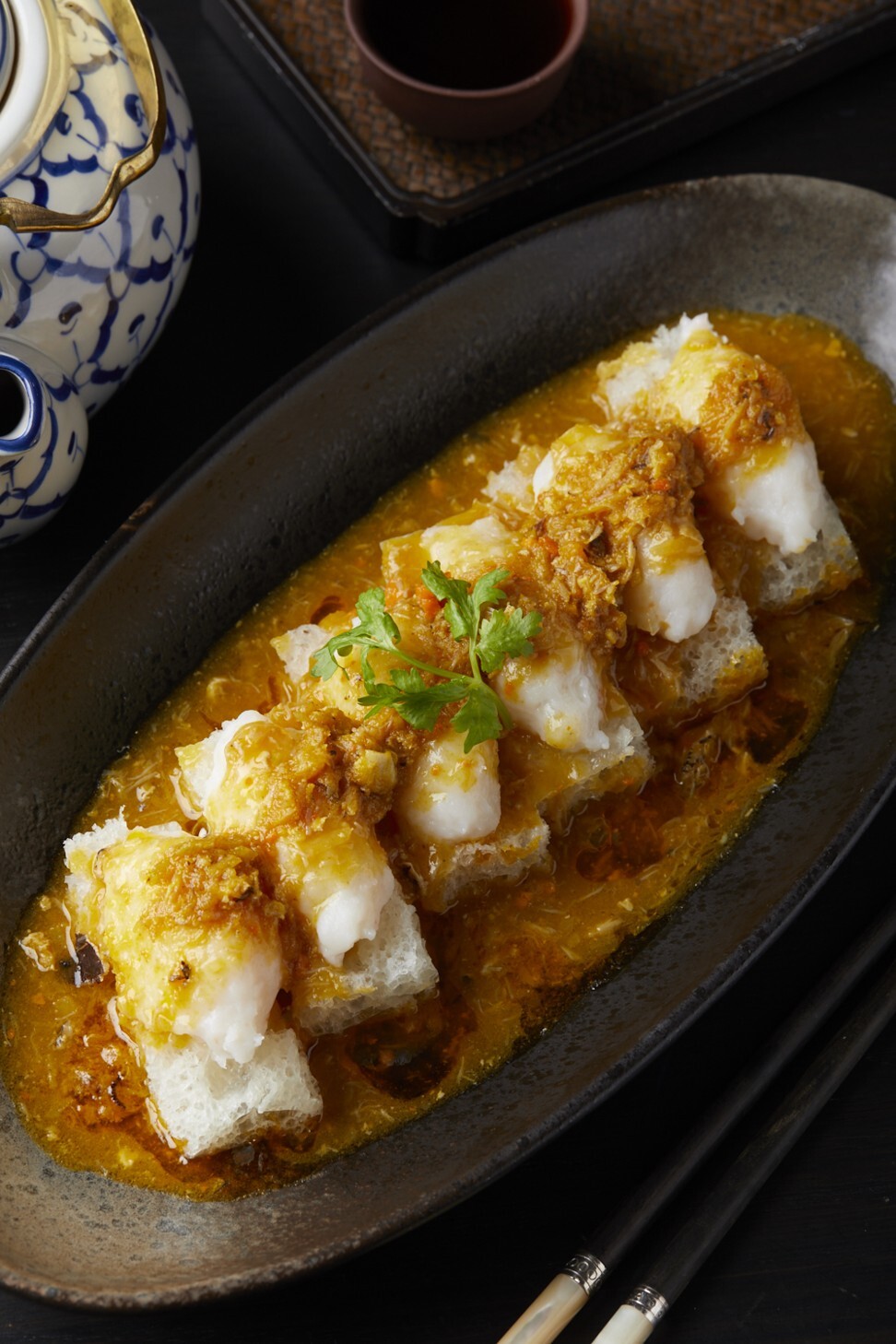 Eight seasonal menu items await at the Rosewood's The Legacy House. Scrumptious dishes include braised tofu with scallops and hairy crab roe – a textural delight – while the nourishing fish maw with shrimp paste and hairy crab roe is not one for the faint-hearted. For something simple that puts the seasonal ingredient at the forefront, we recommend the braised Inaniwa udon with hairy crab roe.
5/F, Rosewood Hong Kong, 18 Salisbury Road, Tsim Sha Tsui, 3891 8732
Yè Shanghai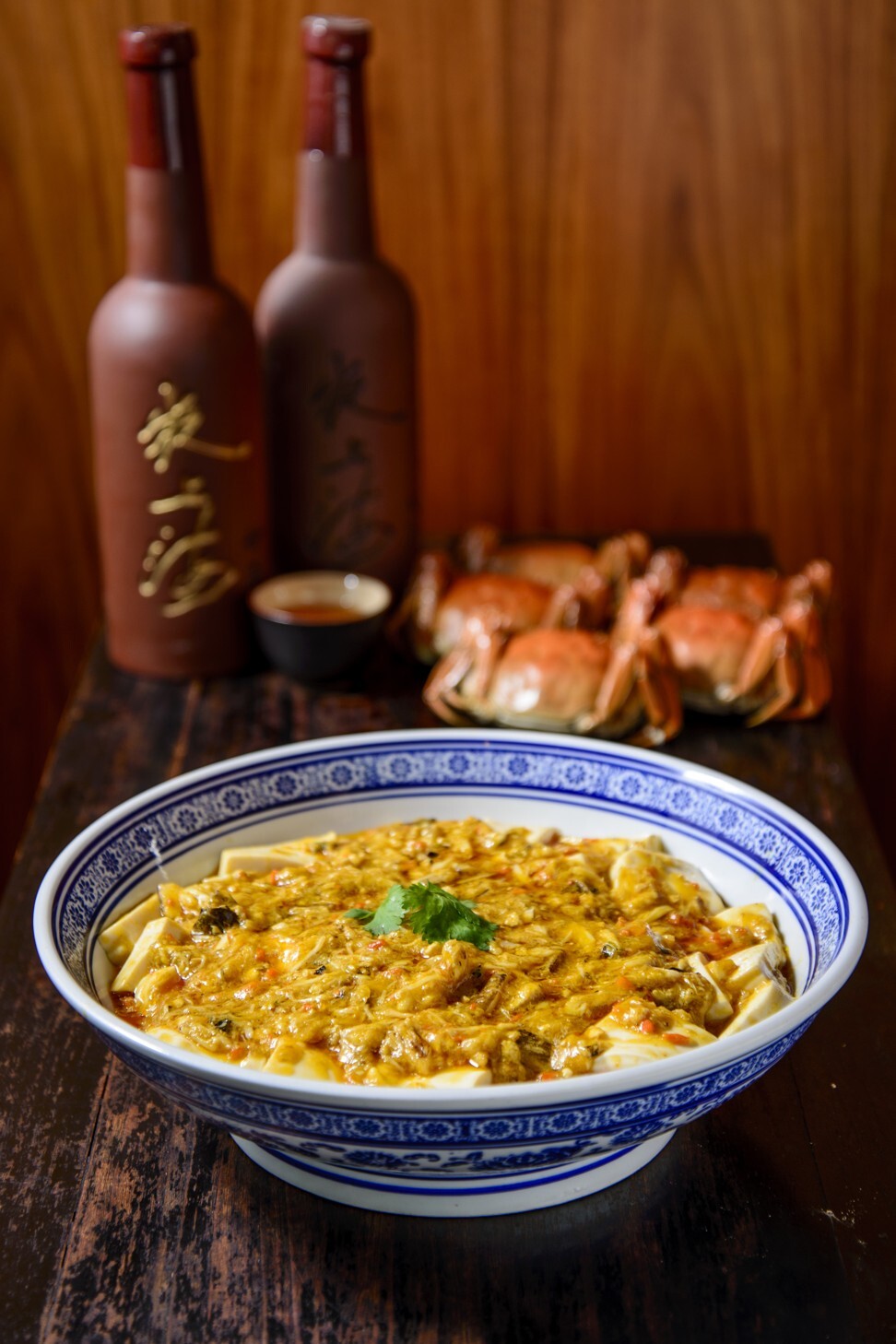 This trusted institution of regional Shanghainese cuisine has upped the ante by offering 20-year Tai Diao wine to pair with phenomenal dishes including the subtly spiced braised baby hairy crab and rice cake with black pepper, and braised baby hairy crab and Nepal rice with vinegar.
702, 7/F, K11 Musea, 18 Salisbury Road, Tsim Sha Tsui, 2376 3322
Écriture

Two Michelin-starred fine French establishment Écriture is sure to wow diners with its creative take on the coveted crustacean. Its autumn Library of Flavours dinner tasting menu (HK$1,788 or US$230) features Ikura, a dish that sees Japanese hairy crab cooked into a pilaf with Koshihikari rice and chicken stock.
26/F, H Queen's, 80 Queen's Road Central, Central, 2795 5996
Want more stories like this? Sign up here. Follow STYLE on Facebook, Instagram, YouTube and Twitter .

Go the traditional route with hairy crab roe xiaolongbao at Alan Lo's Michelin-starred Duddell's, try the new tasting menu at chef Vicky Lau's Tate Dining Room, or even do it the Italian way at Aria