How is Nobu Matsuhisa taking the dining destination trend to new heights? Celebrity chefs Alain Ducasse, Simon Rogan and Michael Caines all have their own branded hotels already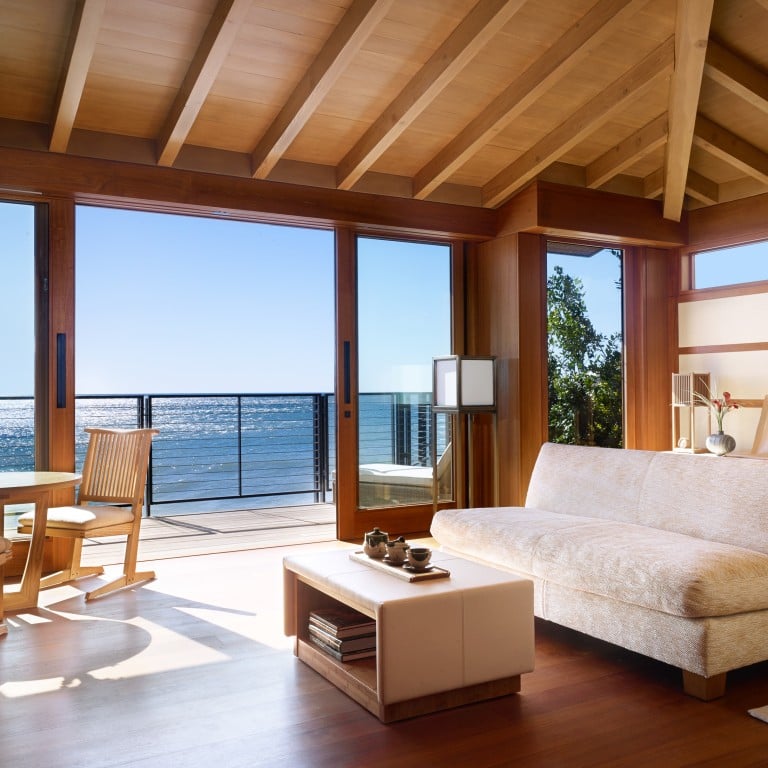 I met
chef and restaurateur Nobu Matsuhisa
for the first time in 2013, just after his first Nobu Hotel opened in Las Vegas. He was talking about building many more with his business partner Robert De Niro, so I asked him why he wanted to get into the hotel business anyway.
He replied in his usual jovial manner: "To house my restaurants." Over the seven years since, he has opened 13 hotels, most recently in London and Warsaw, with six more due this year. 
It is not a new idea for chefs to open a hotel to house their restaurants, especially restaurants located in small country villages across the United Kingdom and France. Alain Ducasse opened the Provence retreat, La Bastide de Moustiers, in the 1990s, and British chef and restaurateur Simon Rogan opened a few rooms along with his fine dining eatery L'Enclume, in Cartmel, the English Lake District, in 2002.
"We opened rooms at the same time as L'Enclume, but only a handful," says Rogan, of the eatery that was recognised as top restaurant in the UK for four consecutive years, earning 10 out of 10 in the British Good Food Guide. "[Opening rooms] was very important as it has always very much been a destination spot. We have accumulated more rooms over time as our business has expanded in the village to include Rogan & Co. and Aulis Cartmel," he continues, referring to his two later ventures.
"As with the menu and dishes at L'Enclume, the rooms are inspired by the surrounding area and retain some of the original historical features, such as the beams and open brickwork. Most of the rooms are designed with a neutral colour palette, striking the perfect balance between being homely but simplistically luxurious. Local artwork and oak furniture, alongside soaps we have made ourselves, cement the importance of Lake District provenance in everything we do." 
More recently, two-Michelin star chef Michael Caines bought a Georgian manor after years of working in well-known country manor hotel restaurants such as Le Manoir aux Quat'Saisons with Raymond Blanc, and Gidleigh Park, a small Tudor-style country house hotel with a Michelin restaurant in Devon. His hotel and restaurant, Lympstone Manor, also in Devon, opened in 2017.
Caines told Bloomberg in 2019 that it had been time to open his own place. "You're making a good 30 per cent profit margin on a bedroom, while food and beverage is anywhere between 10 and 15 per cent," he said. "When you have them working together, that's even better."
However, no chef had opened an international brand of hotels to house his restaurants across several continents – until Nobu Matsuhisa.
"The idea to build Nobu Hotels initially came from my business partner and friend, actor Robert De Niro," says Matsuhisa. "We would receive many requests from hoteliers to build a Nobu restaurant inside their luxury hotels. One day De Niro said, 'Instead of us opening in other people's hotels, why we don't open our own hotels for our restaurants?'
"Each Nobu hotel is designed to honour the setting it lives in. None of our hotels is a carbon copy and there is a strong sense of locality in every hotel," he continues.
Another example of chefs launching hotels comes from food idols and brothers Joan, Josep and Jordi Roca, who changed up Spanish cuisine when they opened El Celler de Can Roca in Girona, Spain in 1986. The restaurant was originally situated next to their parent's eatery, Can Roca, which had opened in 1967. Every since, El Celler has been serving traditional Catalan cuisine with creative twists, with oldest brother Joan as head chef, Josep as sommelier and youngest brother Jordi looking after desserts.
"It is a dream come true. The idea of the project came to us at the restaurant when we considered a challenge: would we be able to make our chocolate at our restaurant? And we made it, at El Celler, and it was good. The experiment coincided with Damian Allsop rejoining our team – he had been my master in the pastry world.
After working with us at that first stage, he has developed a specialisation in chocolate, but neither he nor I had ever elaborated on it until now. This has been a new challenge for both of us," says Jordi. 
Payet has been involved in her husband's restaurant since its opening and has worked in tourism for 20 years too. Opening this 15-room boutique hotel has expanded the Roca brothers presence in the hospitality industry and pleased a lot of customers.
"For many years El Celler de Can Roca guests have been encouraging us to open a small hotel to extend the hospitality of the restaurant. It is like closing the circle. Our pursuit will make our guests, whether they are customers of the restaurant or not, feel at home", says Payet. The hotel opened in February 2020, at the beginning of the pandemic. It was forced to close soon after but reopened in June.
As guests enter the hotel reception area, they see the chocolate factory on one side, separated by glass so guests can watch the chocolate-making process and other creations. There is a chocolate shop on the other side of the reception area.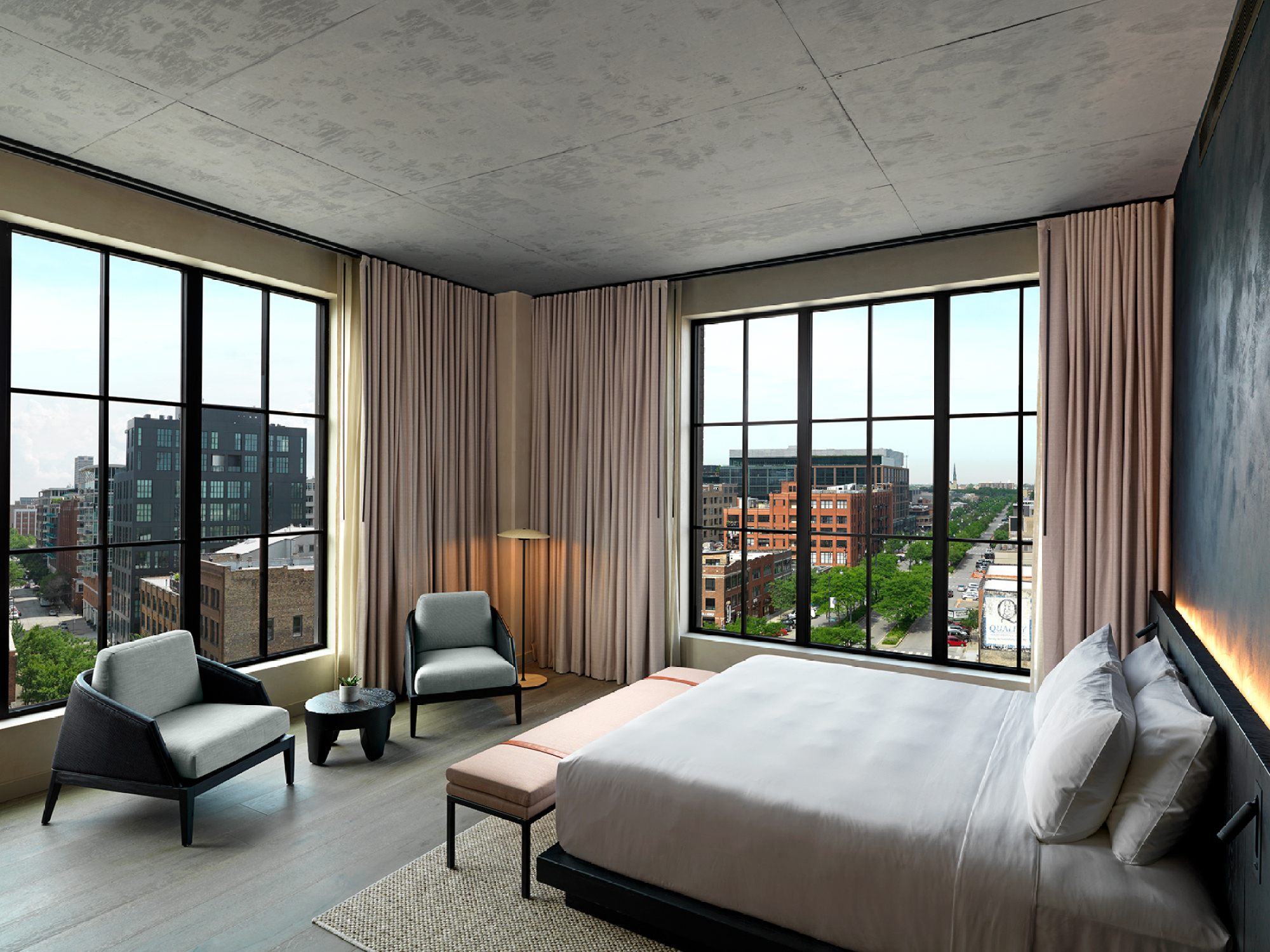 The hotel also offers a personal shopper's guide when customers want to know more about the chocolate. "When a guest wishes, we can make a reservation with the chocolate master, Damian Allsop, and they go on a guided tour into his world of chocolate, always ending with a personalised tasting in the chocolate shop or on the rooftop," says Payet.
The rooms are also inspired by chocolate.
"The inspiration for the decoration of the rooms has always been the period in which the building was built, but chocolate is very present in the colour scheme. The colour palette of the rooms is based on that of cocoa and chocolate, which are relaxing tones, and in which the theme of feng shui has been taken into account," continues Payet. "Every day our guests have by their bedside different chocolate with an explanation of the ingredients, directly from the chocolate factory.
And, for example, if a customer spends five nights at the hotel, he will have the opportunity to try five different chocolates." 
 Want more stories like this? Sign up  here. Follow STYLE on  Facebook,  Instagram,  YouTube and  Twitter.

Nobu Matsuhisa opened his first Nobu Hotel in Las Vegas with business partner Robert De Niro in 2013 – now he has 13, with six more on the way
The Roca brothers – Joan, Josep and Jordi Roca – opened chocolate-focused Hotel Casa Cacao in Girona after El Celler de Can Roca in the 80s