Chef patron Raphael Duntoye has been in Hong Kong quite a bit over the past few years, searching for the perfect spot for his restaurant, La Petite Maison. He finally found it at H Queens in Central, and the restaurant is opening its doors on Monday September 10. It is the fifth branch of the famed Mediterranean/Niçois restaurant after London, Dubai, Miami and Abu Dhabi.
The original restaurant, which opened 28 years ago in Nice, is still owned by founder Nicole Rubi and is a favourite of celebrities such as Elton John, Beyoncé and Jay Z when visiting the French town. Duntoye bought the international franchise, modernising some of the classic dishes and creating a sharing concept at his restaurants.
Hong Kong celebrates 15 years of celebrity chefs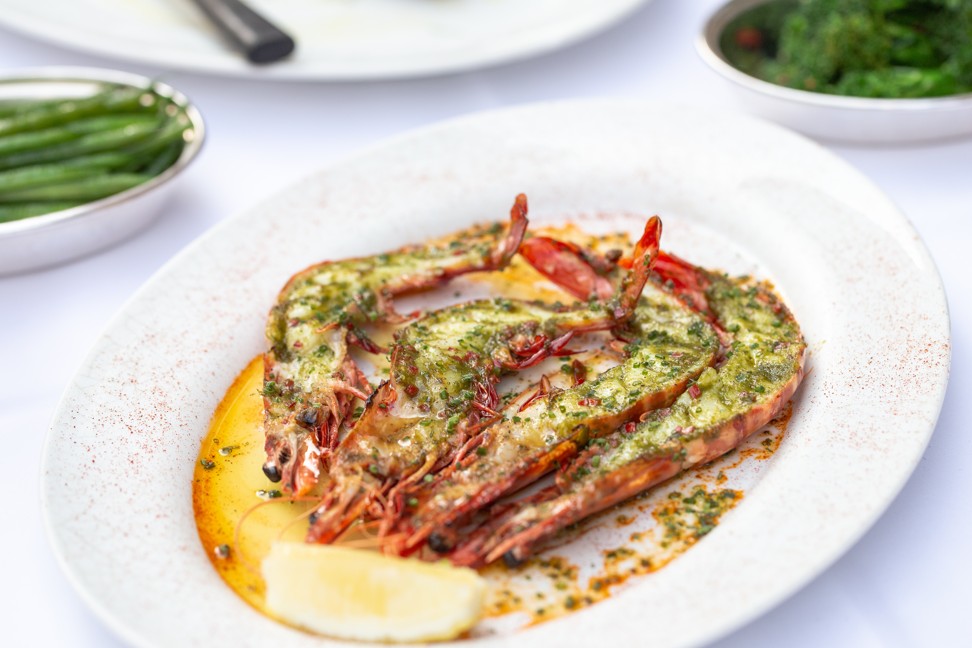 Duntoye: When I went over to the restaurant in Nice, I found a few dishes that would work. I took five of the best dishes that were important to La Petite Maison, and dishes people identify with at this restaurant. I felt that for this to work I had to change the whole concept of the menu. Having worked at Zuma, the sharing concept is something I love very much. It's something that, if you think about it, when you're home at the family table, you share food. But when you go to Western restaurants, we have individual plates and half the time you are wondering what the other plates taste like.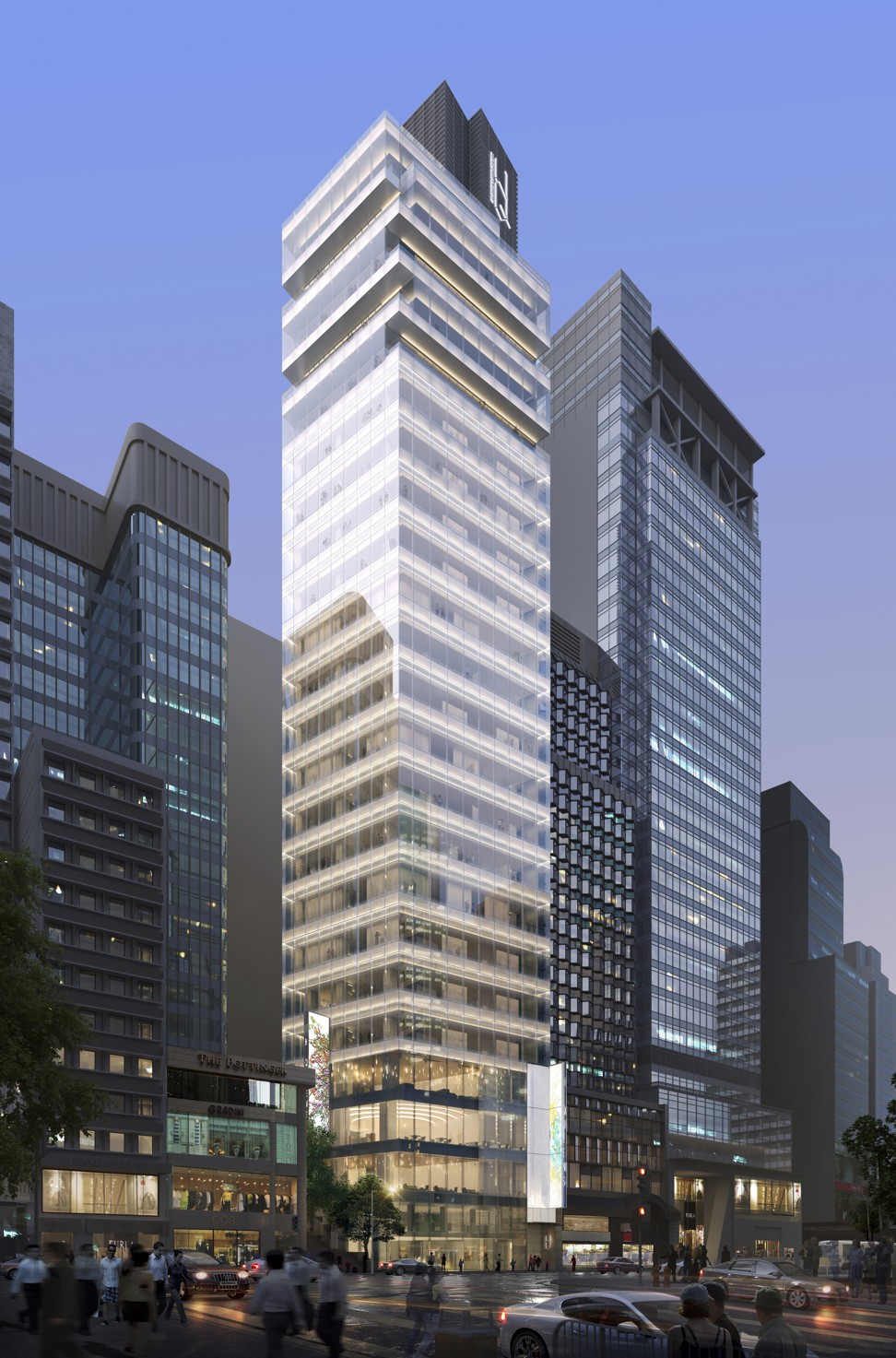 Why did you choose Hong Kong to open La Petite Maison?
Hong Kong is a dynamic city. There's a lot of competition as well. I have been coming to Hong Kong for the last eight years, looking for sites.
Royal Garden Chinese Restaurant chef brings flavours from hometown Shunde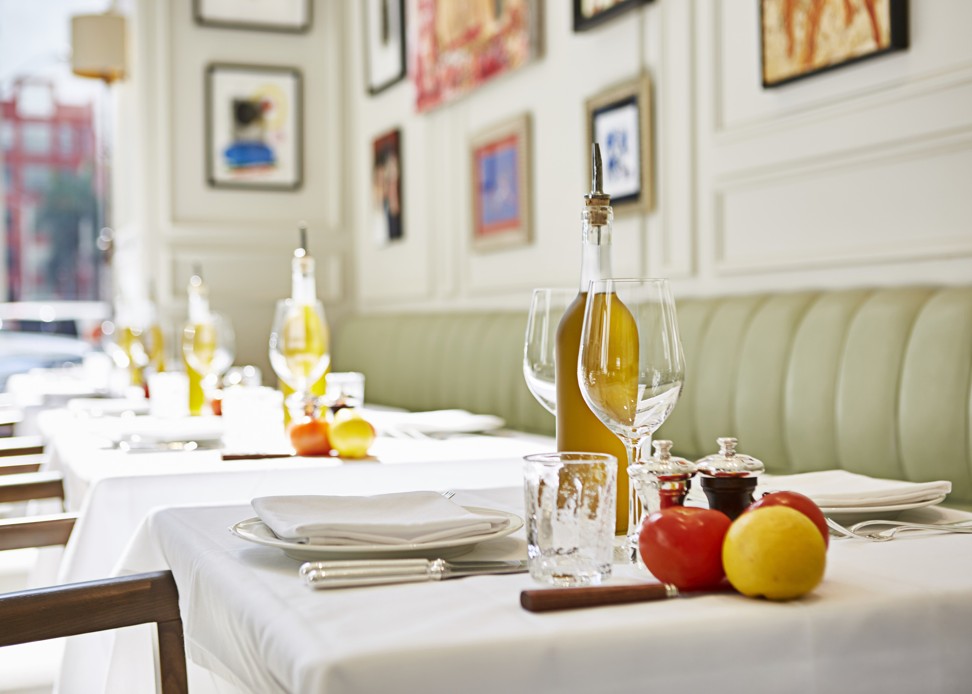 Why did it take so long to find the right spot?
I wanted the right location. In Hong Kong it's not easy. Either the ceiling is too low for our concept; for La Petite Maison, it involves a lot of light. It's got to be very airy and open. So I haven't found the right property until now, at H Queens.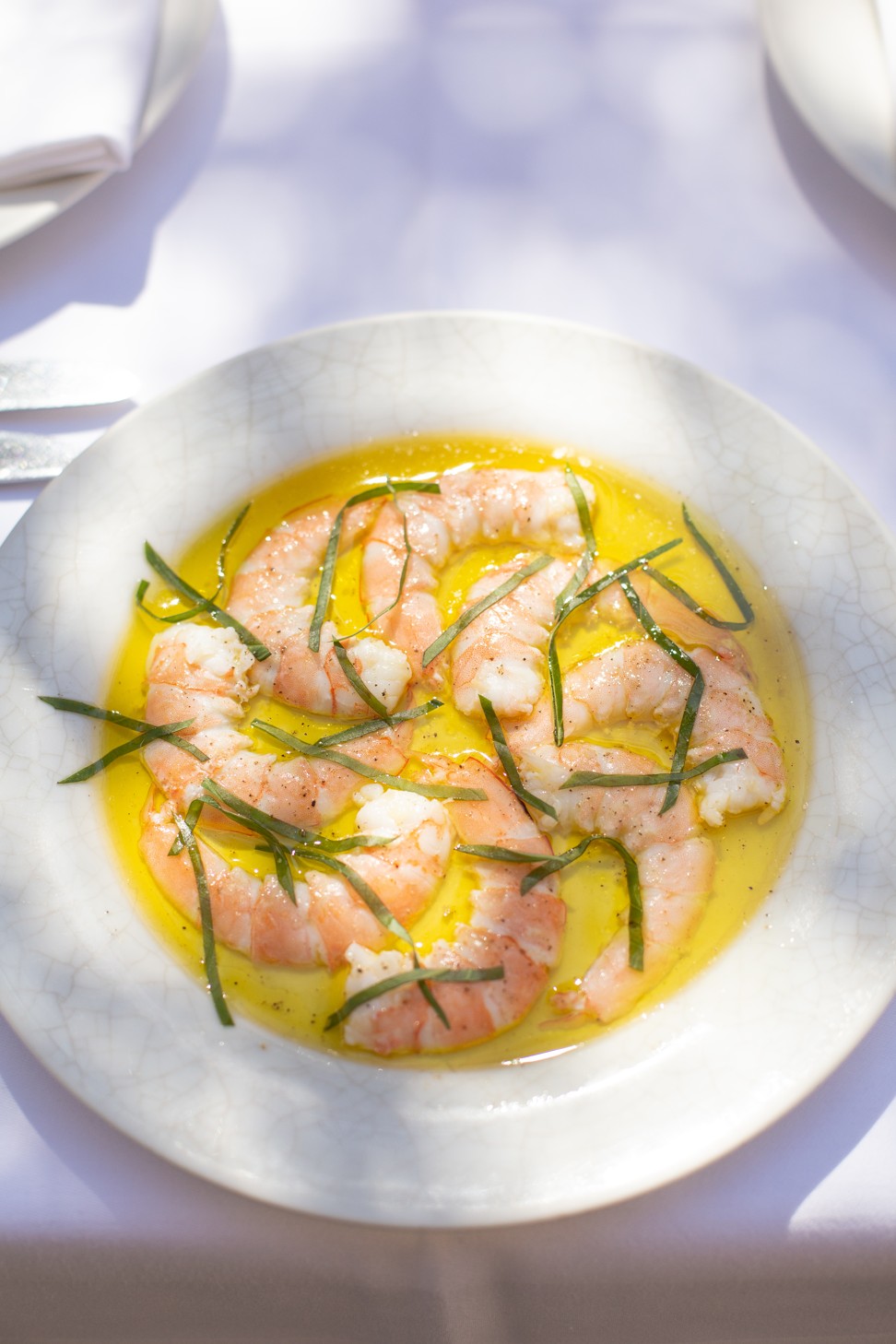 What is your favourite dish on your menu?
Warm prawns in olive oil. It's the perfect dish and I will tell you why. Many restaurants have dishes that look good but don't taste so good. I like it the other way. I like it when you taste the dish, it has an element of surprise. Food is for the eye but if it looks too good, the palate might be disappointed. Why overdress it?
Art Basel Hong Kong 2018 inspires menus and cocktails
How do you get a simple dish to taste so good?
For the warm prawns, this is one of the original dishes from Nice, I will not take the credit for it. But in order for me to replicate it, I had to find the right olive oil, which has to be nice and buttery, the right lemons. We use a lot of Amalfi lemons because they have citrus but are not tart. So, no aftertaste. The combination of this with the salt and other ingredients is what makes the dish so great. I have three sizes of salt grains, so the grain I use for a carpaccio is different from the grain I use for my steak.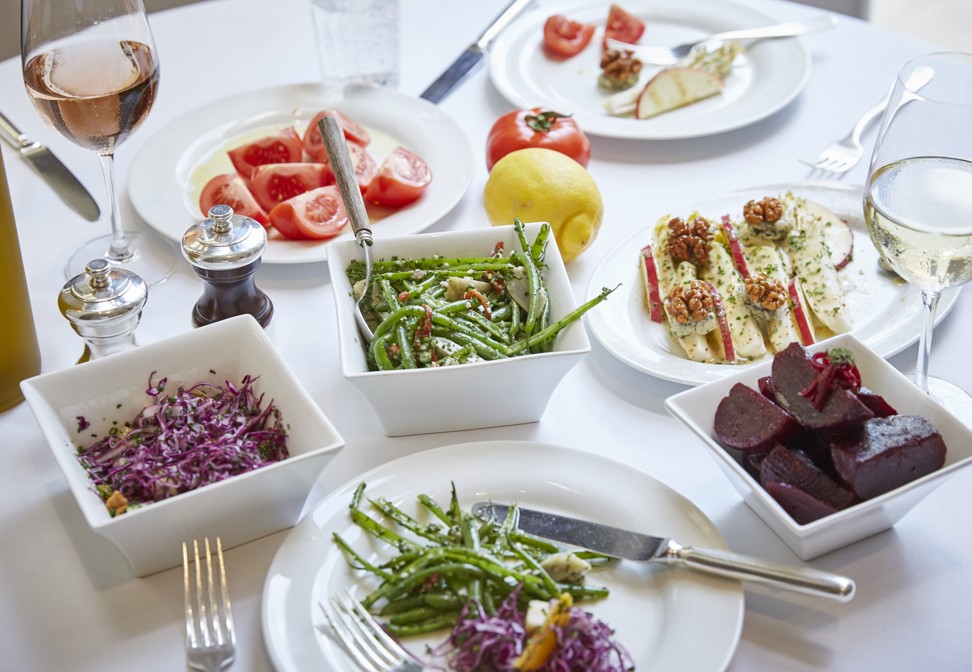 Do you have seasonal dishes on the menu?
We have staple dishes but we also [have dishes that are] seasonal. There is a beauty about celebrating the season. I only like to have peas in spring. I love English asparagus, which is in season for about six weeks – the beauty about it is to celebrate it. Six weeks, and it's gone. Of course you can get it year round, but it takes away the joy. Black truffles I am happy to use year round because when the winter truffle is finished in February, you have a few months' break and then start with the Australian truffle. Then the white truffle comes in September to November, then black kicks in again. But it's quality.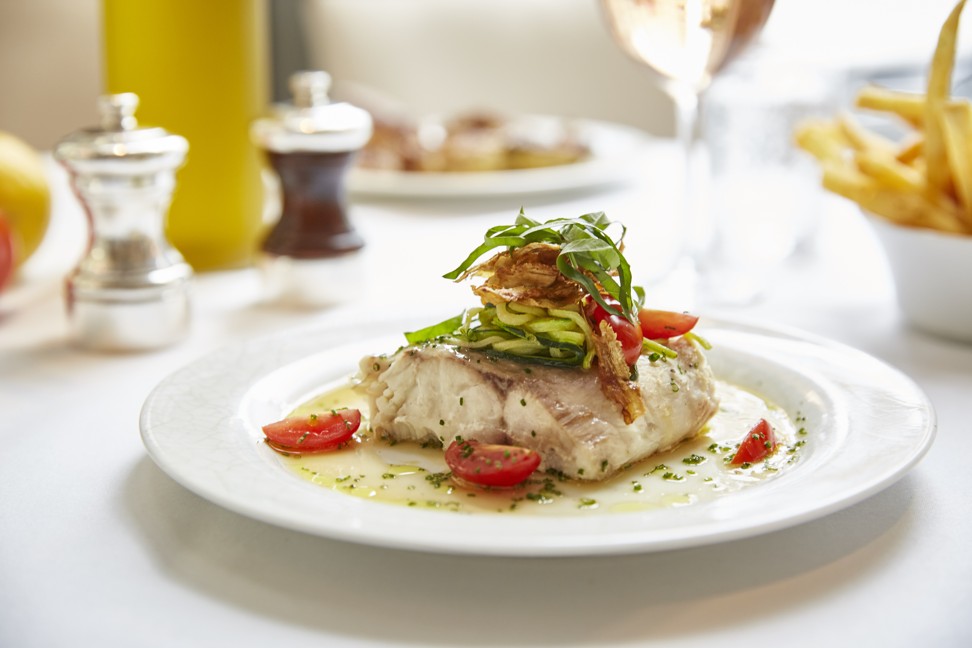 Which restaurants have you tried in Hong Kong, that you like?
I eat almost everyday at Ho Lee Fook when in Hong Kong. Black Sheep [restaurants] are my favourite; it's not easy to build consistency [over many restaurants]. I have tried Chom Chom and Belon, and was just amazed. Great staff, the ambience is always amazing.
How to make the perfect French macaron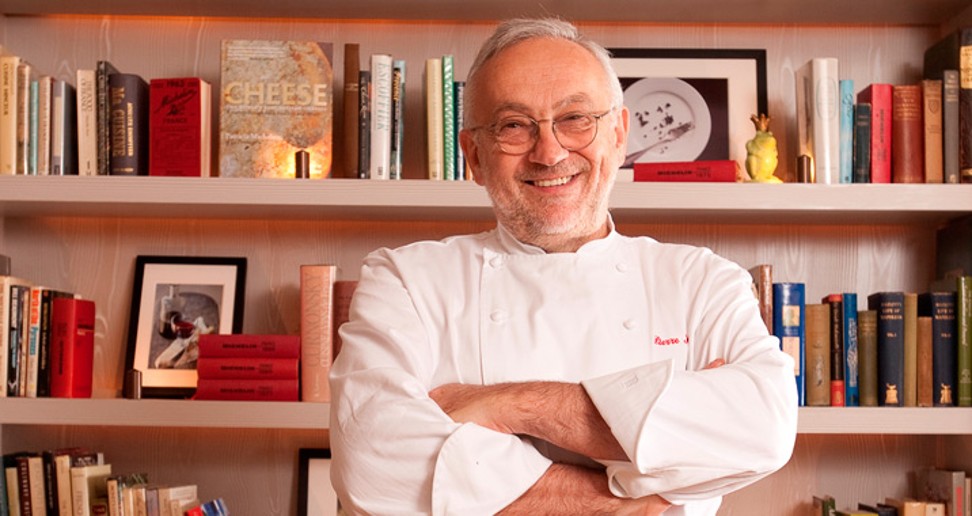 Who do you attribute your culinary success to?
I was lucky to be trained by one of the most underrated of all chefs, Pierre Koffmann. Gordon Ramsay, Jason Atherton, a lot of the best chefs came from him. The foundation he gave me was awesome. It's all about flavours and textures – you don't put things on a plate for the sake of it. I always said if one day I become a great chef, it's because I had the best teacher; and if I don't, I was just a bad student.
Raphael Duntoye is based in London, where he was previously chief director at The Arts Club on Dover Street. He changed career in 1995, from engineer to cook, joining Butlers Wharf Chef School.
His career has spanned from working and training with Pierre Koffman at three-Michelin star La Tante Claire to becoming executive sous chef at Sketch in Mayfair and senior sous-chef at Zuma, in London's Knightsbridge, before becoming chef patron for La Petite Maison.
Want more stories like this? Sign up here. Follow STYLE on Facebook, Instagram and Twitter