5 apps that make becoming a vegan much easier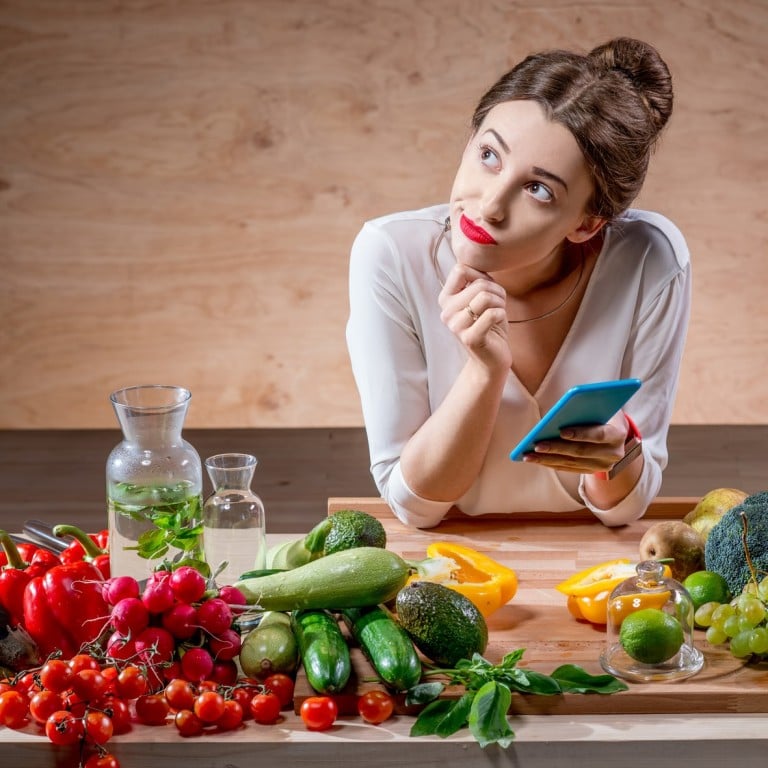 Plant-based meat substitutes are dominating the food tech industry and non-dairy milks are lining the shelves at supermarkets – there's no denying that veganism is booming globally.
People are becoming more concerned about how their consumption of animal products affects their health, the environment, and the well-being of animals.
With devastating fires in the Amazon, and vegan American presidential hopeful Cory Booker condemning factory farming, many are curious about a vegan lifestyle, but it can be a daunting task knowing where to begin and where to find resources about transitioning to a plant-based diet.
Luckily, many vegan apps are available. Vegan recipes, travel tips and restaurant locators can all be accessed in a quick download, which makes transitioning to a vegan diet a breeze.
 abillionveg
Abillionveg has an important social mission to make the world more sustainable, one review at a time. Users can rate vegan dishes, grocery items and cosmetics to accumulate US dollars to be donated to an animal sanctuary of their choice.
Singapore-based founder Vikas Garg wants to increase vegan options worldwide and collectively donate US$1 million to animal sanctuaries by 2020. This app helps plant-based eaters to create a more accessible vegan world while giving back at the same time.
Food Monster
Long gone are the days of searching endlessly online for the perfect recipe! Developed by prominent eco-conscious platform One Green Planet, Food Monster gives users access to thousands of vegan recipes with step-by-step instructions.
With mouth-watering images and a meal plan feature, Food Monster caters for cooks of all abilities and provides an online community to share ideas, engage and ask questions.
The app offers a paid and non-paid version, with paid subscribers having access to an even larger database of recipes.
Vegan Pocket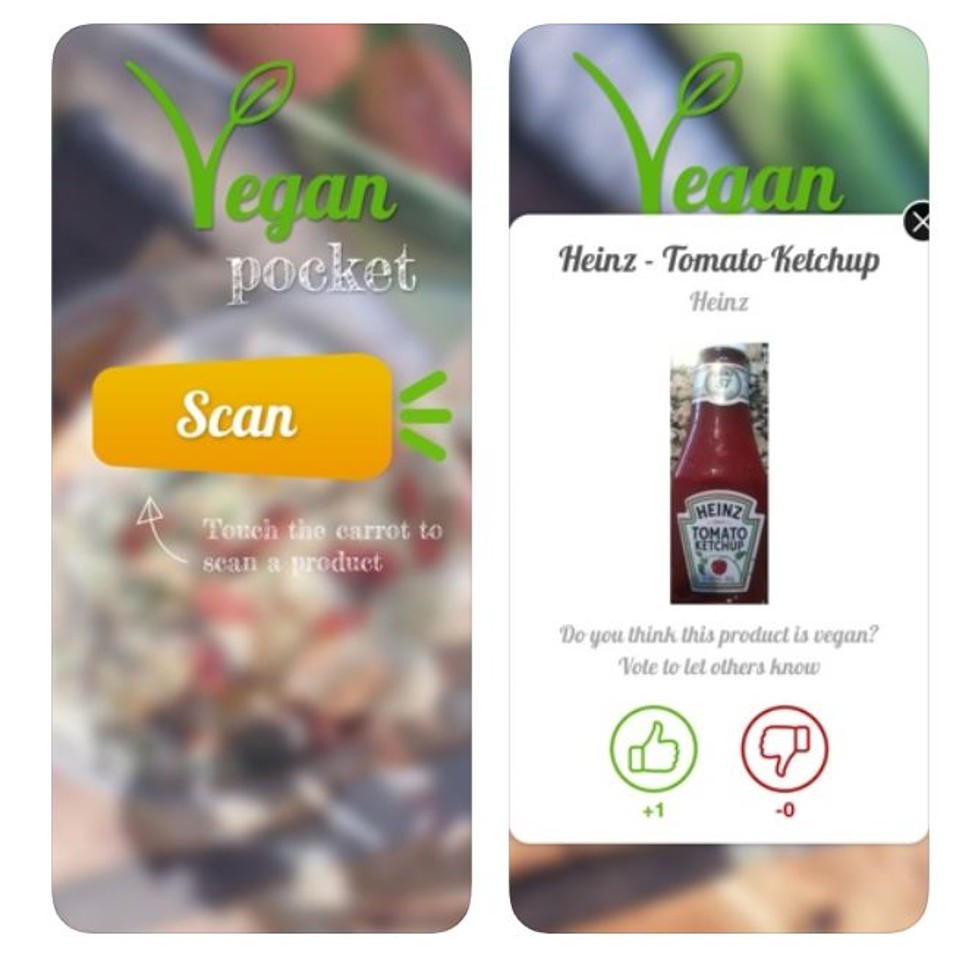 Understanding food labels and knowing which ingredients are vegan can be a nightmare for those new to the plant-based scene. With Vegan Pocket, you can scan the bar code of any product and instantly find out whether it's vegan.
Users are encouraged to add to the database to create a community where buying daily essentials doesn't become a guessing game.
VNutrition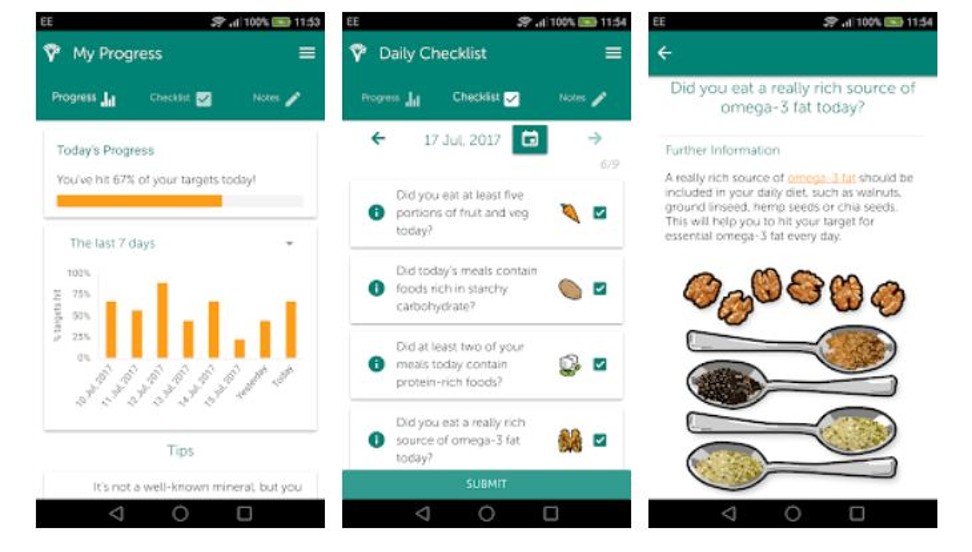 Although vegans could technically survive on a diet of peanut butter and jelly sandwiches, it may not be the healthiest option.
This is where VNutrition comes in, a nutrition app created by The Vegan Society's dietitian Heather Russell, to make sure you're eating the amount of fruit and veggies that you need. The app provides helpful progress trackers, tips and information to keep you on track to meet your nutritional needs.
Vegan Amino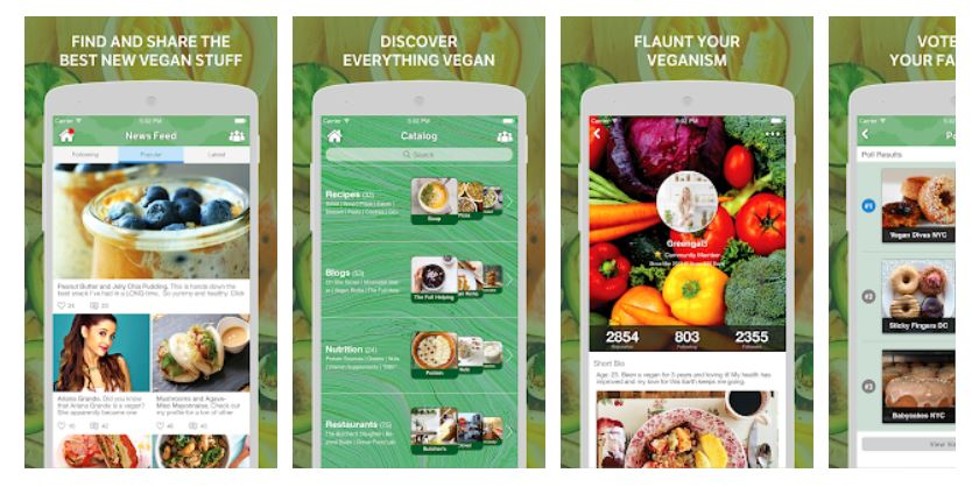 In an age where discussing vegan-related topics online can lead to serious backlash and hateful comments, Vegan Amino provides a platform where vegans can chat with other vegans and feel safe.
Within the app community, users can share recipes, ask questions, learn about the vegan lifestyle and get up-to-date news on vegan products. Users can read blogs, discover recipes, and vote on their favourite restaurants all in one place.
Want more stories like this? Sign up here. Follow STYLE on Facebook, Instagram, YouTube and Twitter

Greater access to vegan recipes, travel tips and restaurant locators makes it easier to embrace a plant-based diet