Acclaimed French-born Monégasque chef Alain Ducasse is opening two new restaurants – Alain Ducasse at Morpheus, and Voyages by Alain Ducasse – and a bar at the Morpheus Hotel in Macau, which is expected to open as part of the City of Dreams resort's phase three in spring 2018.
The restaurants and bar will occupy the entire third floor of the new hotel, and will be the first Ducasse floor in the world.
"This is going to be a very unique universe in the gastronomy world," said Ducasse at a press conference in Macau yesterday.
Alain Ducasse at Morpheus, designed by the Jouin-Manku design team, is to serve French contemporary haute cuisine and signature dishes for which Ducasse is famous; it is based on the same concept as that on which his restaurants in Monaco and Paris are based.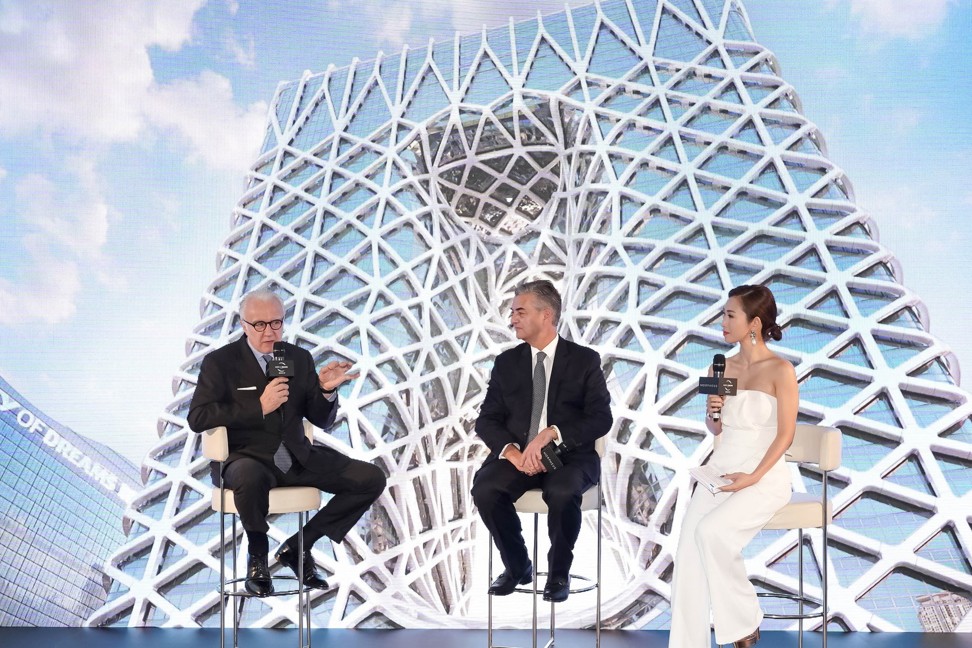 Voyages by Alain Ducasse is based on a brand new concept – with South American and Asian cuisines as the focus – inspired by the 61-year-old chef's travelling experiences over the past 30 years.
Alain Ducasse, Dom Pérignon P2 2000 and Victoria Harbour make for a perfect night
As the operator of over 20 restaurants around the world – including three-Michelin-starred restaurants in Monaco, Paris and London – Ducasse no longer prepares the dishes in the kitchen. But he does provide the ideas for new recipes and for training as a mean to control the quality of the dishes prepared in his restaurants.
"The 'human factor' is essential in my career and [essential to] whatever I've achieved today. We often say 'our greatest asset is our human resource'. We [invest] a lot of energy in training, and today, if the quality can be maintained in all of our restaurants, it's because I'm very involved in all aspects and we've trained the right collaborators who are eager to travel around the world, here in Asia, on a regular basis, talking to the team and handling things," said Ducasse.
Ducasse opened Rech by Alain Ducasse in Hong Kong earlier this year, which has received a Michelin star. Next year, he plans to open La Manufacture de Chocolat Alain Ducasse in both Tokyo and London.
Nicholas Tse joins six Michelin-starred chefs at Macau gala dinner
When completed, the Morpheus Hotel will have about 780 guest rooms. Designed by late architect Zaha Hadid, the building will be the world's first free-form exoskeleton steel-structured high-rise.