Who says afternoon tea has to be scones, jam and cream? The traditionally British ritual has spread its wings and evolved with regional offerings of afternoon fare. We tried Malaysian, Thai, Vietnamese, Japanese and Macanese sets available in Hong Kong and Macau.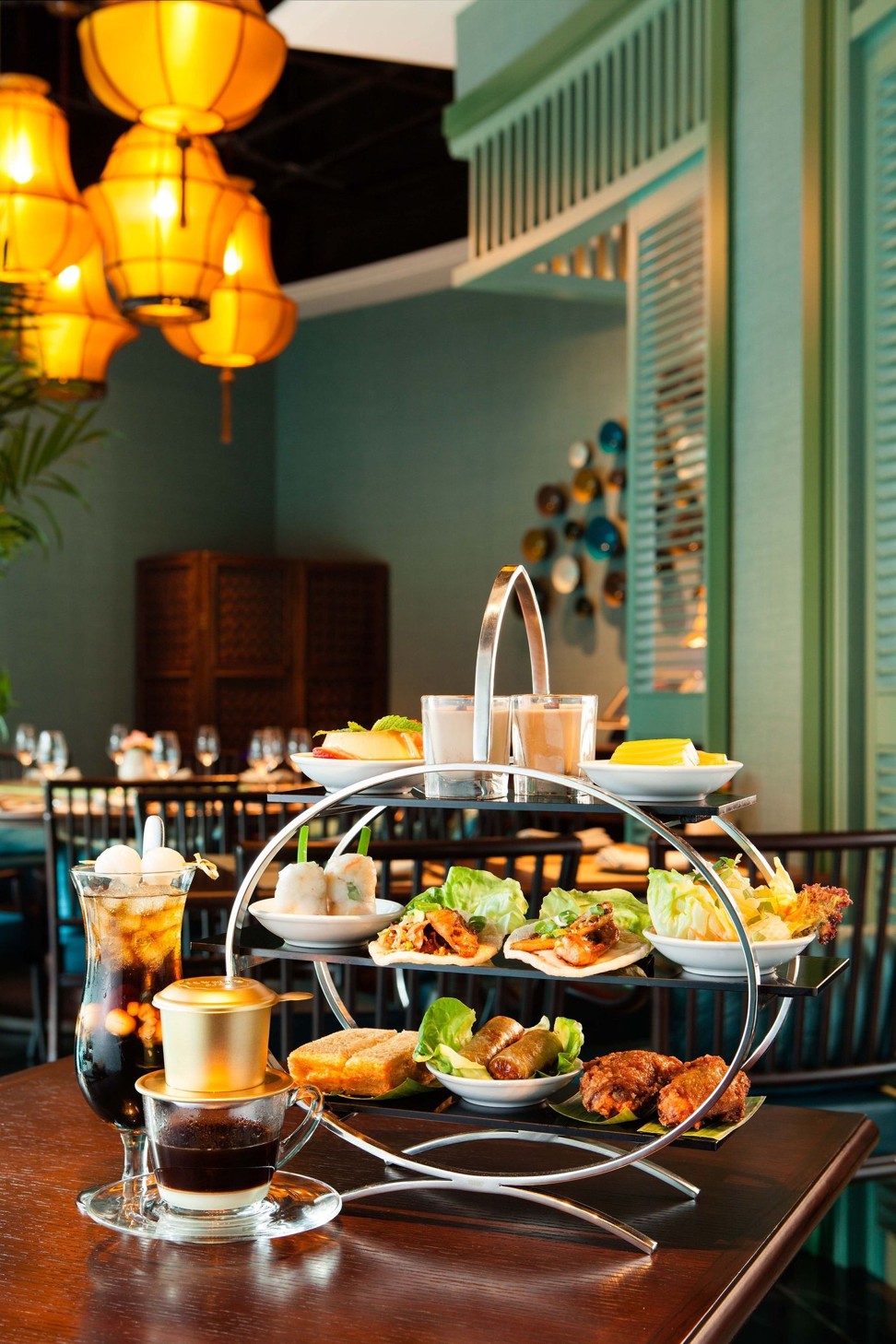 5 top afternoon tea experiences in Shanghai
An Nam
What: Vietnamese afternoon tea
The restaurant serves authentic Vietnamese flavours in an elegant setting, and offers traditional favourites in its afternoon tea set. Guests can enjoy seafood pomelo salad, spring rolls, shrimp rice paper rolls, chicken on prawn crackers, fermented bean curd wings and Saigon shrimp toast. For something sweet, there is a pandan coconut layer cake, coffee panna cotta and caramel custard. Two drinks are also included with a choice of lotus ICT, lychee smash, Vietnamese drip coffee and orange juice.
Cost: HK$298 for two
When: daily, 3-5pm
Where: 4/F, Lee Garden One, 33 Hysan Avenue, Causeway Bay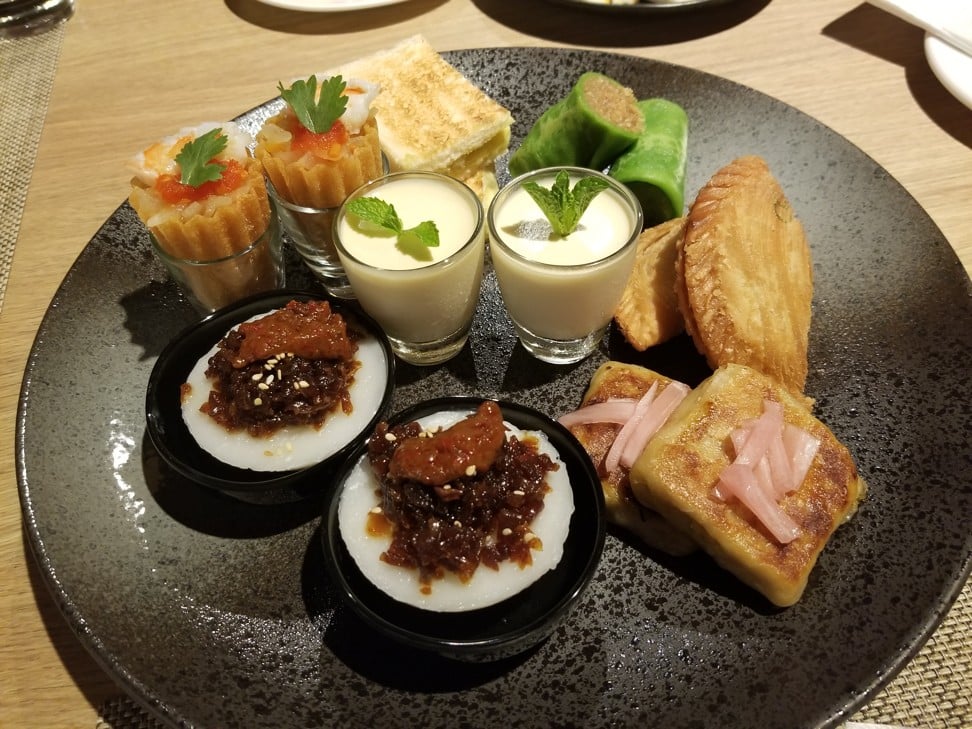 Café Malacca
What: Malaysian/Singapore afternoon tea
Arguably the best Malaysian restaurant in town, Café Malacca now offers delicious traditional treats from Malaysia and Singapore for its afternoon tea set. It includes chwee kueh – a smooth rice cake topped with stewed preserved radish, home-made sambal sauce and sesame seeds; and pie tee – a Nyonya snack of crispy pastry cups filled with stewed yam beans and carrots topped with prawn, Chinese parsley and home-made chilli sauce. We loved the murtabak – a popular Malaysian Indian pancake stuffed with potato and chicken with sweet onion pickle and curry puff. For something sweet, kaya toast is a Malaysian coffee shop favourite - a pandan-flavoured coconut jam toasted sandwich; and kuih dadar – a rolled pandan-flavoured crêpe filled with grated coconut stewed in palm sugar. To finish, the durian pudding is a treat. It's smooth and silky, made with Malaysian durian. All this comes with kopi-o, a strong black coffee, or tarik, a strong milky tea.
Cost: HK$288+ for two.
When: daily, 3-6pm
Where: Hotel Jen, 508 Queen's Road West
Ferragamo and Tosca host haute afternoon tea set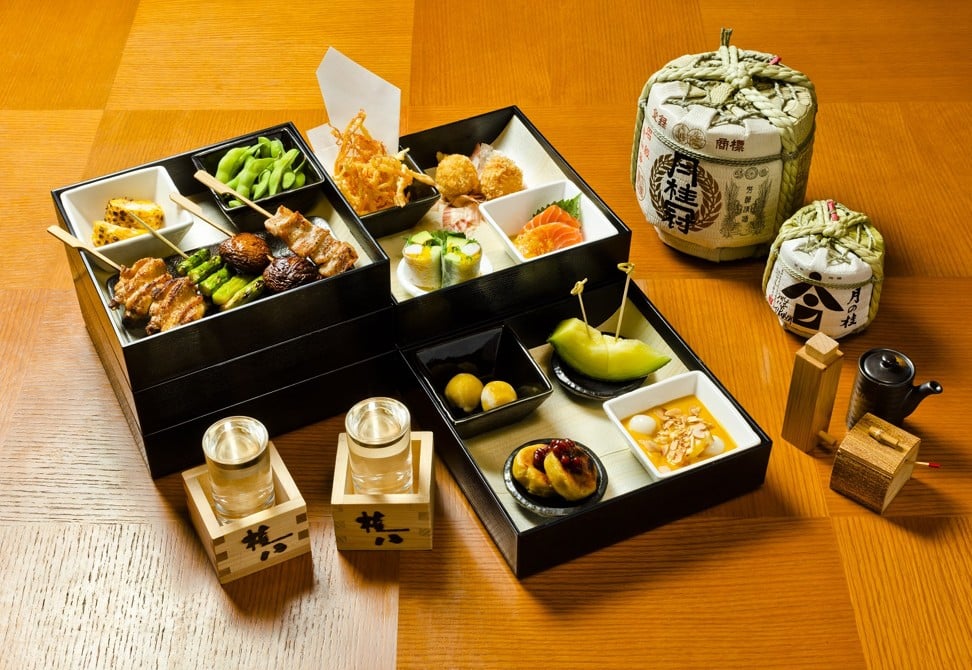 Gonpachi
What: Japanese afternoon tea
Gonpachi offers a variety of grilled dishes for its afternoon tea set, including chicken wings, garlic pork neck fillet, asparagus, eryngii mushroom, sweet corn and chicken soft bone. Other savouries include crispy fried chicken fillet, simmered octopus, Japanese cherry tomatoes and home-made crab croquettes. For something sweet, there is Japanese green tea warabi mochi and mini daifuku mochi, soy milk mochi with red bean and seasonal Japanese fruit. The set comes with two drinks from a choice of sake, beer, wine and non-alcoholic options.
Cost: HK$298 for two
When: daily, 2.30-6pm
Where: 4/F, Lee Gardens One, 33 Hysan Avenue, Causeway Bay
Where to eat in Hong Kong: 8 exquisite food experiences to warm your heart this February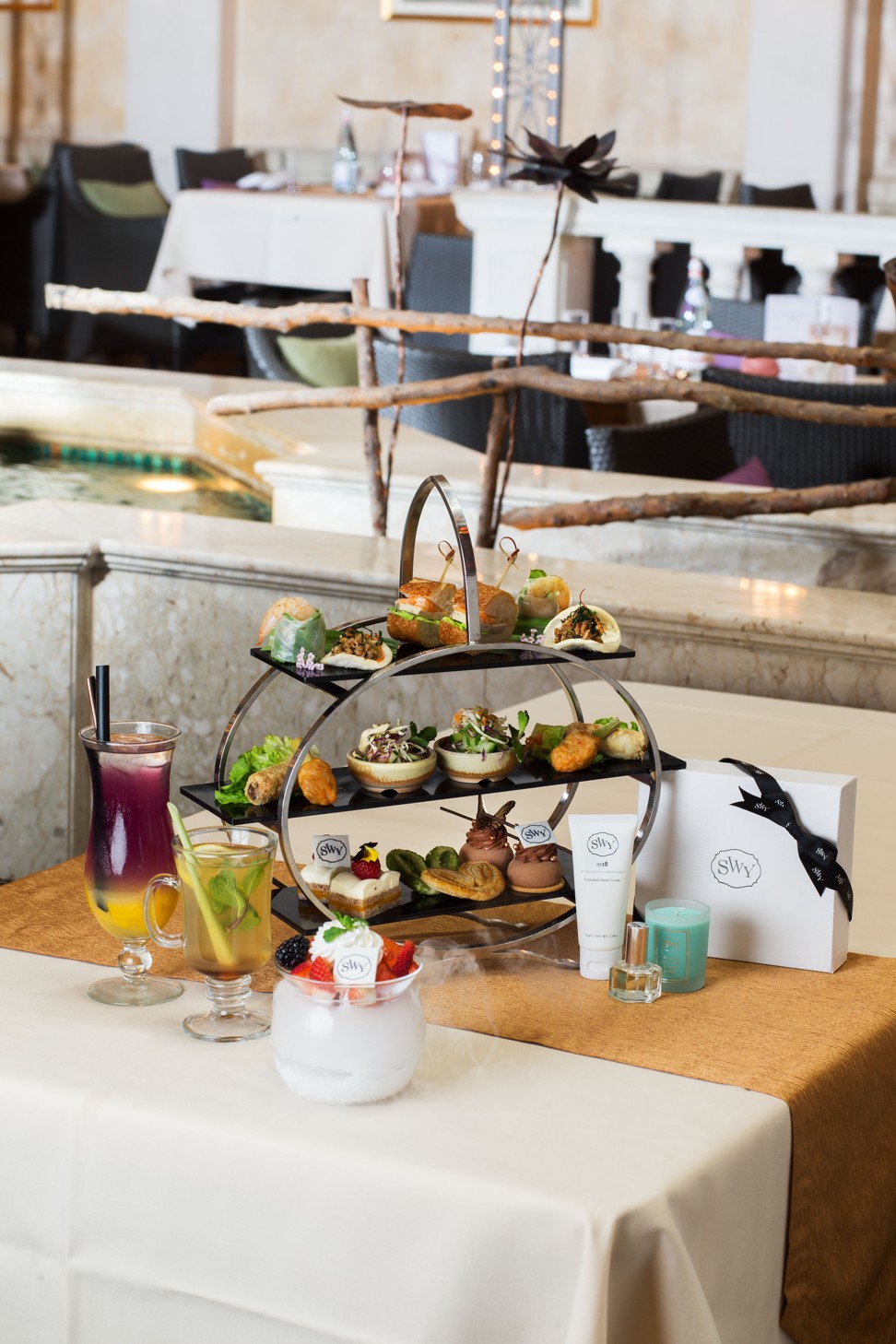 Le Soleil
What: Vietnamese afternoon tea
For Vietnamese cuisine with a touch of Asian fusion, Le Soleil offers a medley of flavours for its afternoon set. Expect crispy-fried Saigon spring roll, sugar cane with fresh shrimp mousse, rice paper shrimp rolls, minced pork with prawn crackers, grilled Vietnamese sausage with French baguette and French Vietnamese cabbage and chicken salad. For dessert, there are mini noir orange cakes, mango passion ivory cake, butterfly cookies – original and in uji matcha – and strawberry and blackberry with cream served with dry ice. There is an array of drinks such as apple lychee iced tea and passion fruit iced tea, Vietnamese coffee, flour bean curd with coconut milk, iced red or green beans with coconut milk, ice longan drink and salted plum lemonade.
Ritz-Carlton and Damiani present afternoon tea set inspired by fine jewellery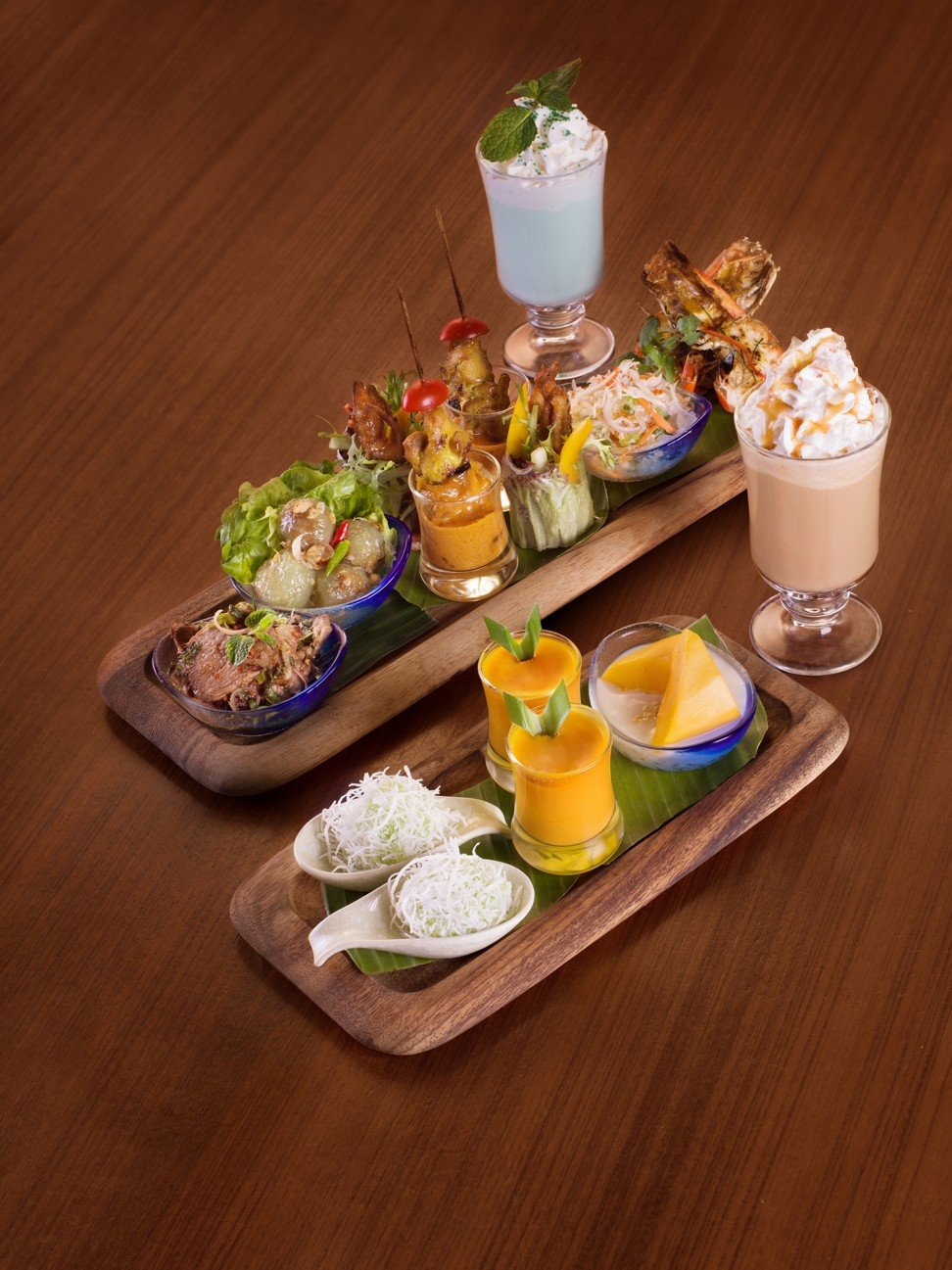 Mango Tree
What: Thai afternoon tea
Located at Elements, this favourite Thai restaurant offers delectable treats on its afternoon tea menu. Starting with chargrilled river prawn, chicken satay and grilled US beef salad, the lighter morsels include pomelo salad with crab meat, soft shell crab rice rolls and steamed sago dumpling with minced pork. For something sweet, there is the restaurant's popular sticky rice with mango, pumpkin pudding and coconut glutinous rice dumpling. Afternoon tea comes with a choice of drinks including pineapple mojito or watermelon pop cocktails, coconut treasure or lychee smash mocktails, orange or watermelon juice, sea salt and caramel coffee or rose Thai milk tea latte and peppermint chocolate.
Cost: HK$298, just savoury HK$228, just sweet items HK$128
When: daily, 3-5.30pm
Where: Shop 2032, Elements, 1 Austin Road West, Tsim Sha Tsui
Salvatore Ferragamo's spring florals inspire afternoon tea set at Wynn Palace Macau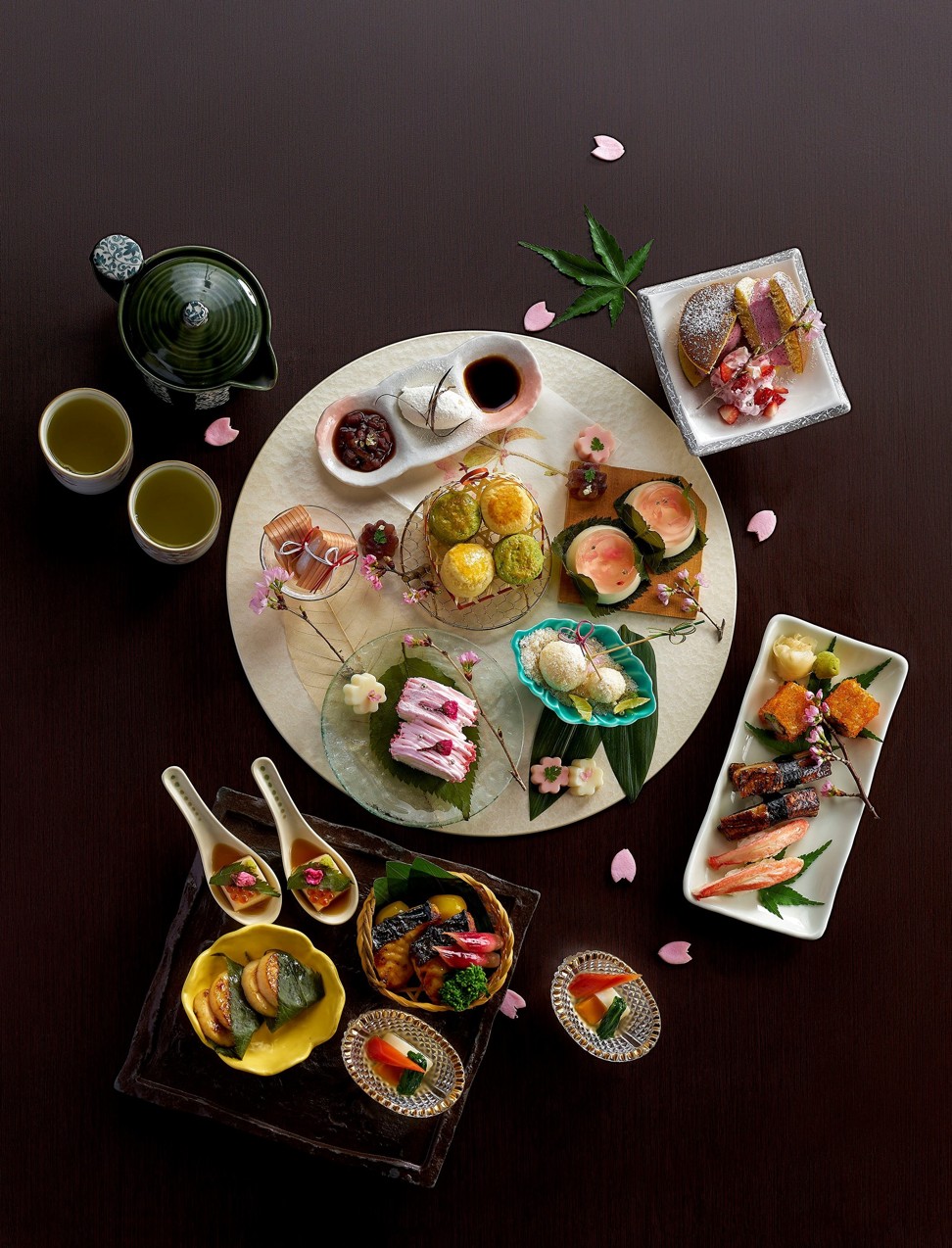 Shikigiku at Four Seasons Hotel
What: Japanese afternoon tea
The newly renamed Shikigiku Japanese Restaurant at the Four Seasons Hotel offers a scrumptious afternoon tea set with dazzling views of Victoria Harbour. Until June 1, a cherry blossom-themed tea set is available, with such items as sushi made with seasonal ingredients, grilled Fukuiken sawara fish and sakura bean curd with Hokkaido salmon roe. More savoury items include Hokkaido scallop with butter soya sauce and simmered Nagasakiken seasonal vegetables. For something sweet, chef Rachel Ngai prepares Sakura jelly pudding, Sakura egg white cream roll, Japanese strawberry red bean paste cake, Japanese muffin cake and Japanese seasonal dessert. Each creation is a work of art! The set comes with Japanese tea or coffee.
Cost: HK$498 for two, or HK$868 for two including a glass of Champagne each
When: Saturday and Sunday, 3-5.15pm until June 1, when the menu will change
Where: 4/F, Four Seasons Hotel, 8 Finance Road, Central
Cost: HK$388 for two
When: daily 3-5.30pm
Where: 3/F Royal Garden Hotel, 69 Mody Rd, Tsim Sha Tsui East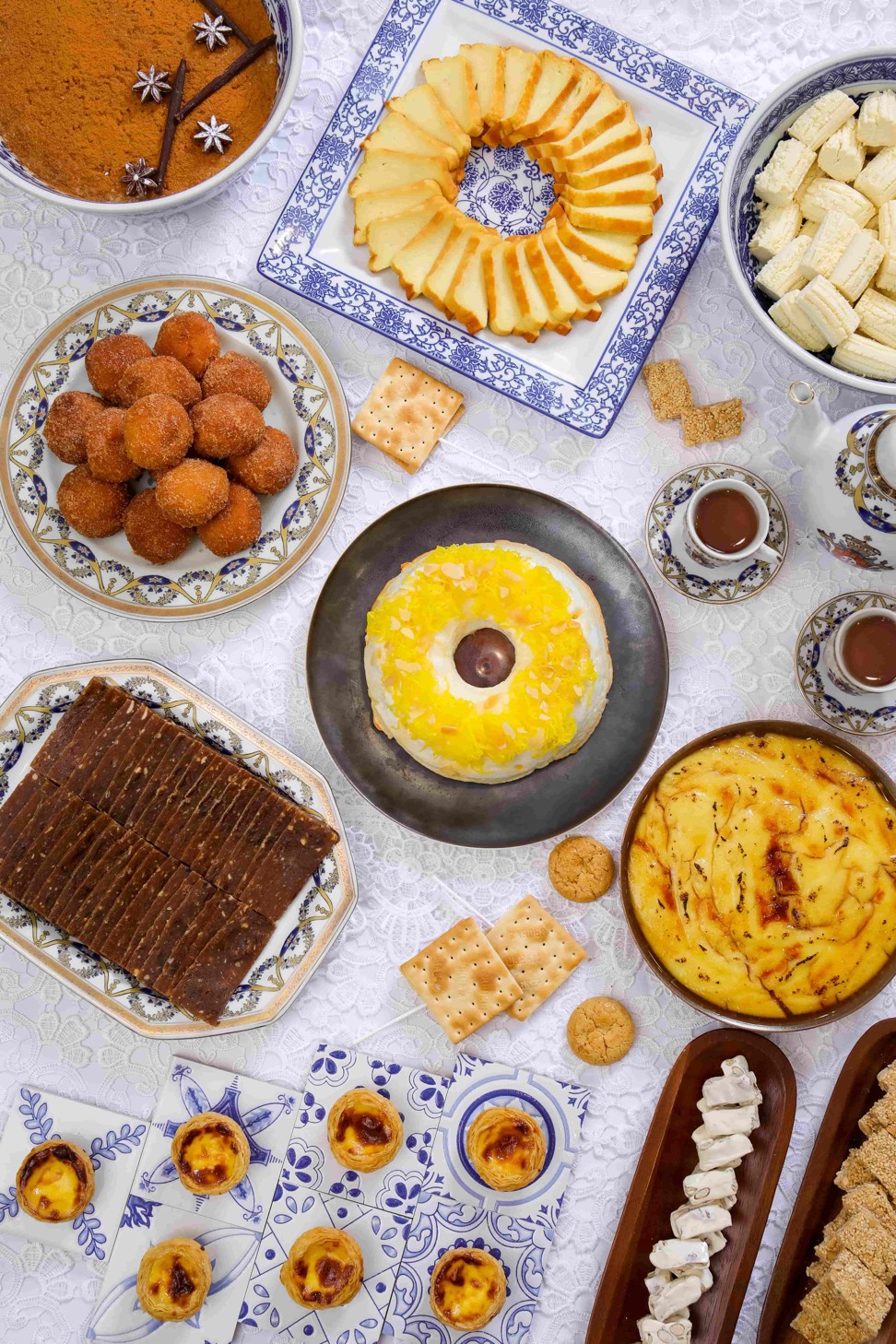 The Manor at St. Regis Macao
What: Macanese afternoon tea
The Manor's all-new tea buffet, Chá Gordo – Portuguese for "fat tea", meaning a rich spread or feast – is a tribute to the custom of serving delicious dishes at the family home in the late afternoon as a celebration. The Manor has collected classic recipes to recreate an afternoon tea experience that captures this unique aspect of Macanese culture. Diners can enjoy more than 30 delicacies from the tea buffet, including savouries of apabicos – pork and salted radish rice flour dumplings, chilicote – fried minchi beef and pork pastries, chilicote-folhas – pork and balichão steamed dumplings, and pãozinhos recheado – crispy fried mini bun with curried minced beef. For something sweet, diners can enjoy Portuguese egg white cake, coconut rice pudding, Portuguese chocolate cake, ladu – coconut, soya and palm sugar cake, and Macau's signature drinks of home-made fig syrup and home-made watercress syrup.
In addition to Macanese delicacies, there are some Chinese dim sum classics such as barbecued pork buns, siu mai, maltose cracker sandwiches and Macanese homestyle dishes, Minchi or Lacassa – rice vermicelli with prawns and barbecued pork served at the table.
Cost: 148 patacas per person
When: Saturdays, 3-6pm
Where: The Manor, 1/F, The St. Regis Macao, Cotai Central
Want more stories like this? Sign up here. Follow STYLE on Facebook, Instagram and Twitter