Once the food of kings and tsars, caviar is now a staple on most fine-dining menus and every chef has his favourite type to pair with ingredients. Only eggs from three species of sturgeon can be called caviar - beluga, osetra and sevruga.
The most reputed caviar once came from sturgeon in the Caspian Sea, but overfishing has led 85 per cent of the species - including beluga -to the brink of extinction. This caused a recent worldwide ban on their fishing in the wild, encouraging sturgeon farming more than 50 countries, such as Saudi Arabia, Bulgaria and China.
Can Iran's black caviar make a comeback in the US?
"Some of the best caviar in the world now comes from China," says chef and restaurateur Gray Kunz. According to one report, 21 out of 25 Michelin-star restaurants in Paris use Chinese caviar, and many Hong Kong chefs do too.
"Chinese caviar has its own beauty and its own taste," says Edward Voon, executive chef at French fine-dining Le Pan in Kowloon Bay.
"I use Chinese caviar for sauces and hot food to give that different level of saltiness, rather than just using salt," Voon says. "It gives you a different savoury taste. I don't heat it up, I just fold it in. I look at the elements of the dish and if we need some sea elements to it, caviar and oysters are some of the best ingredients to use for this."
You have to have a strong understanding of what you want to achieve when using caviar.
Voon's signature caviar dishes include Botan shrimp tartare. "Botan shrimp has a smooth, sweet texture. It's prepared with a little yuzu zest, avocado and almond oil, and we serve it together with a layer of sea urchin from Hokkaido and jelly made from the Botan shells with a hint of saffron.
Why Japanese caviar is about to shake up the luxury world
"On top of this, we have a wonderful Beluga caviar," Voon says. "The objective I want to achieve is that we have the sweetness of the prawn; the acidity from the yuzu; the creaminess from the avocado and sea urchin; the intense umami taste from the jelly, and then the beautiful saltiness from the beluga from China."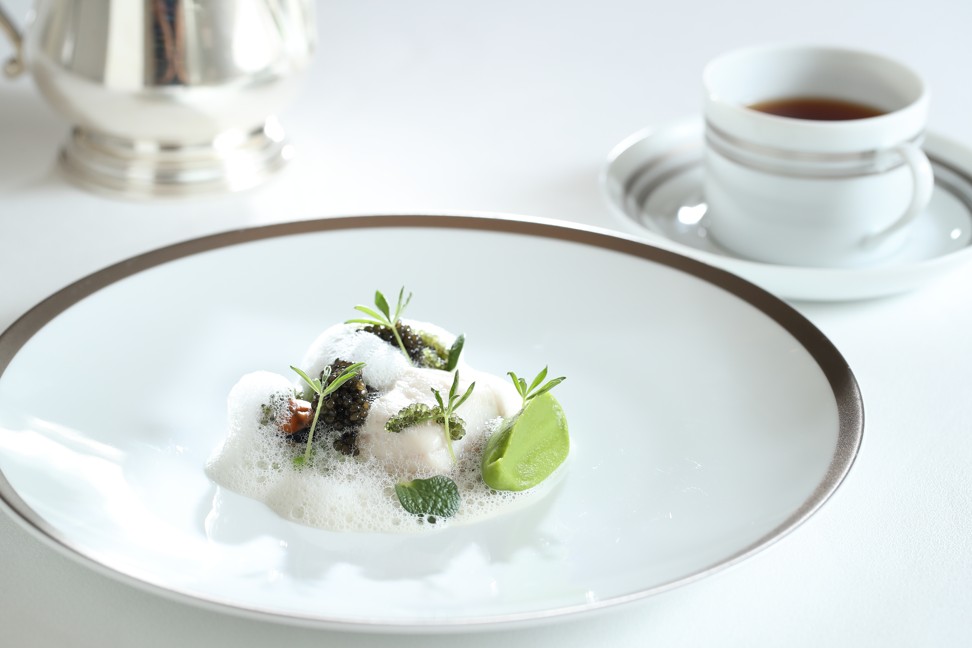 He also pairs caviar with badaling cooked with Savoy cabbage. The sea bass-like fish is slow-cooked in olive oil and sits on a plate of silken pea purée and Savoy cabbage cooked in mussel stock.
"I add a little cream to the stock, and add the caviar once I have removed it from the heat," says Voon, who chooses to use a French caviar with cold dishes such as beef tartare as it is saltier.
"Whether you use Russian, French or Chinese caviar, it's about how we combine and integrate the caviar with the food and how we want the ending to be."
"You have to have a strong understanding of what you want to achieve when using caviar," says the Singaporean chef.
Over at Haku, chef Agustin Balbi says the restaurant uses a famous French brand of caviar which is now farmed in China.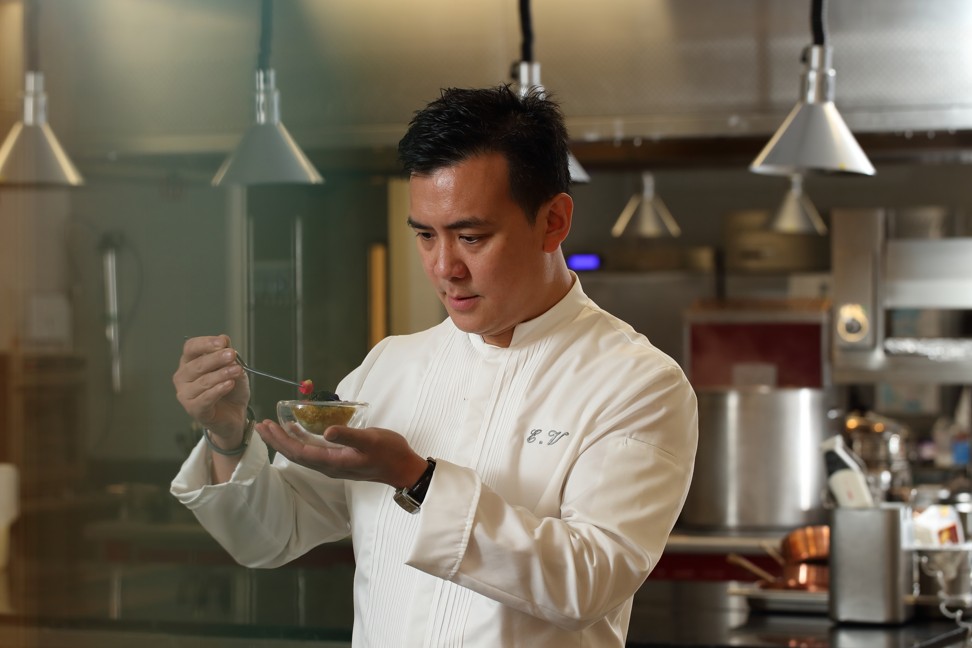 "The sturgeon eggs are put in containers and flown to France where they are aged," Balbi says. "It is not so much about where the eggs are farmed but the process of ageing afterwards."
If it's all about caviar, go for the best quality you can afford.
Newly farmed caviar is tasteless, and it takes at least three months to age in cold storage, which allows the aromas from the eggs to be released, the chef says. A good caviar specialist knows the perfect time for the eggs to be ready for packaging, Balbi adds.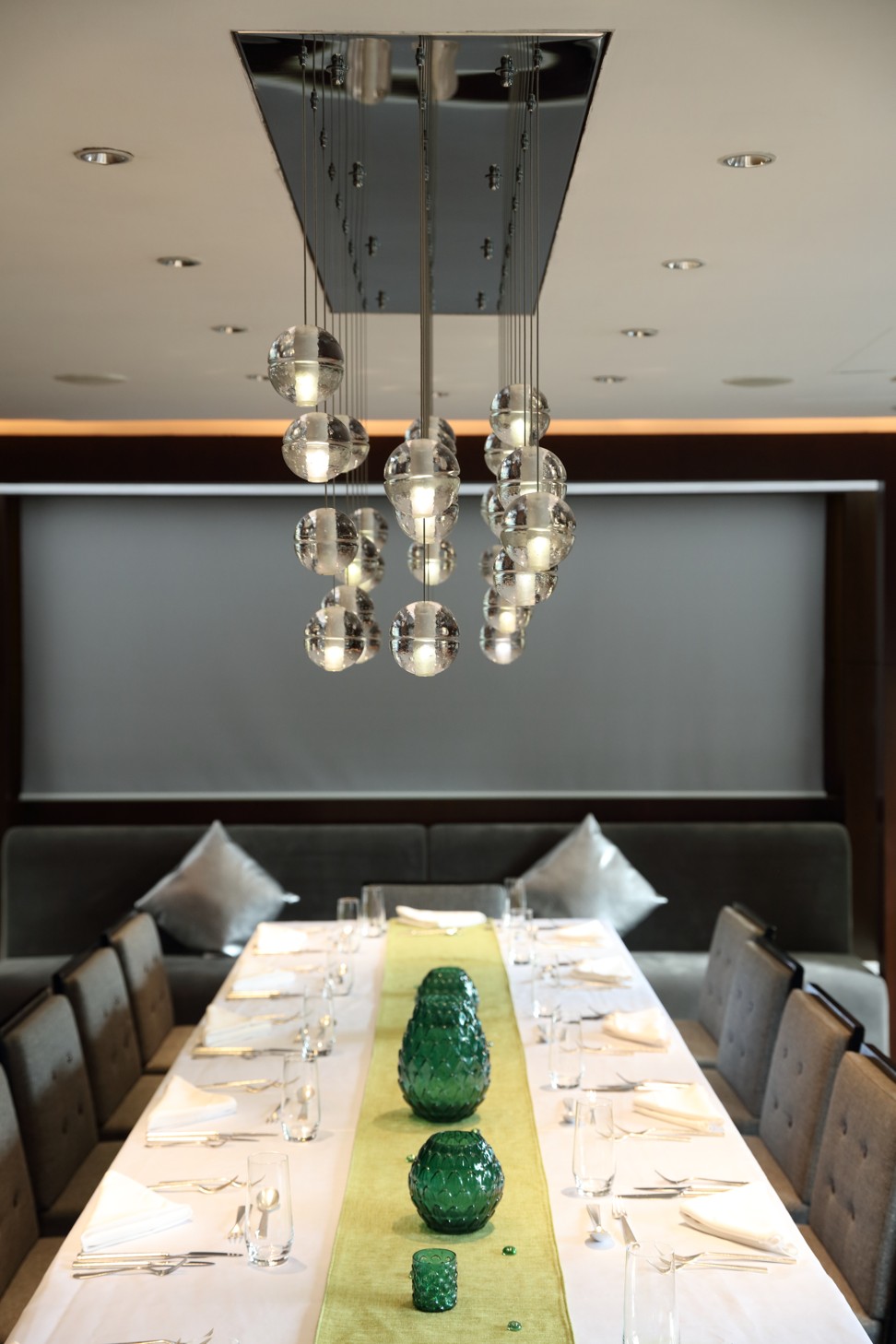 Chef Pino Lavarra at Tosca in The Ritz-Carlton Hong Kong agrees that it's the treatment of the eggs after harvesting that makes the caviar. "French, Chinese or Italian, there's not much difference, it just depends on how it is treated," explains the chef of the one-Michelin star Tosca.
High tea meets high fashion in Ferragamo X Tosca
"Sturgeon can only live in very clean water, if the water is polluted, it dies. So the taste depends on the treatment. Adding salt gives it more shelf life, pasteurised can last one year but the unpasteurised, a few months.
"I like using beluga as it's consistent and the eggs are a little bit al dente so you can feel the eggs, they are not mushy; when caviar is old it gets softer."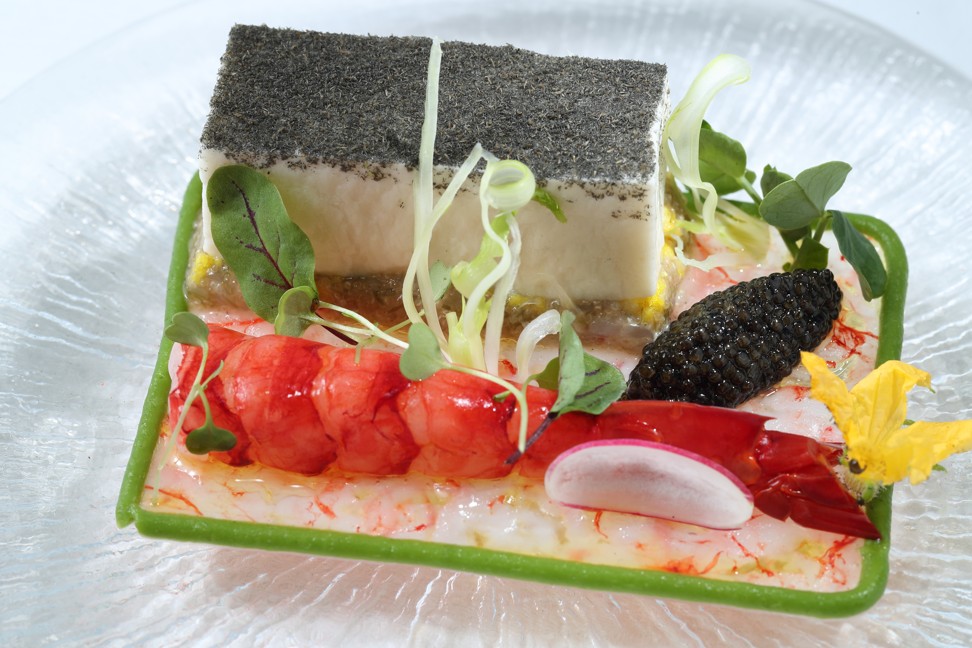 Lavarra's signature caviar dish is sea tiramisu. He says: "The main ingredients are red prawn Carpaccio, caviar, then there is this scramble of rice, quinoa, seaweed, so it gives the idea and look of the sea and a tiramisu with its consistency. It's creamy, foamy, rich, but then when you taste this, it's the sea in your mouth. It brings you to the seashore, with the smell of the sea," Lavarra only put the dish back on his menu recently.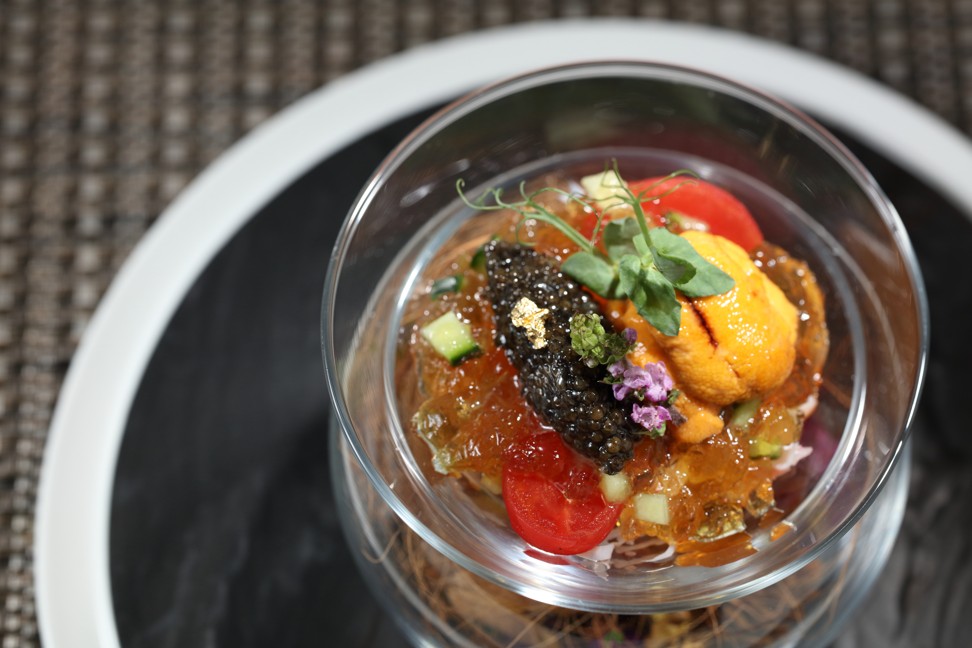 "I like the flavours that are pure," he says. "If you want to discover real flavours, if you want to experience the explosion of a tomato you have to pick a fresh tomato. If it's all about caviar, go for the best quality you can afford. Beluga, in my opinion, is the best one for consistency, texture and anything you add together with it, has to marry well."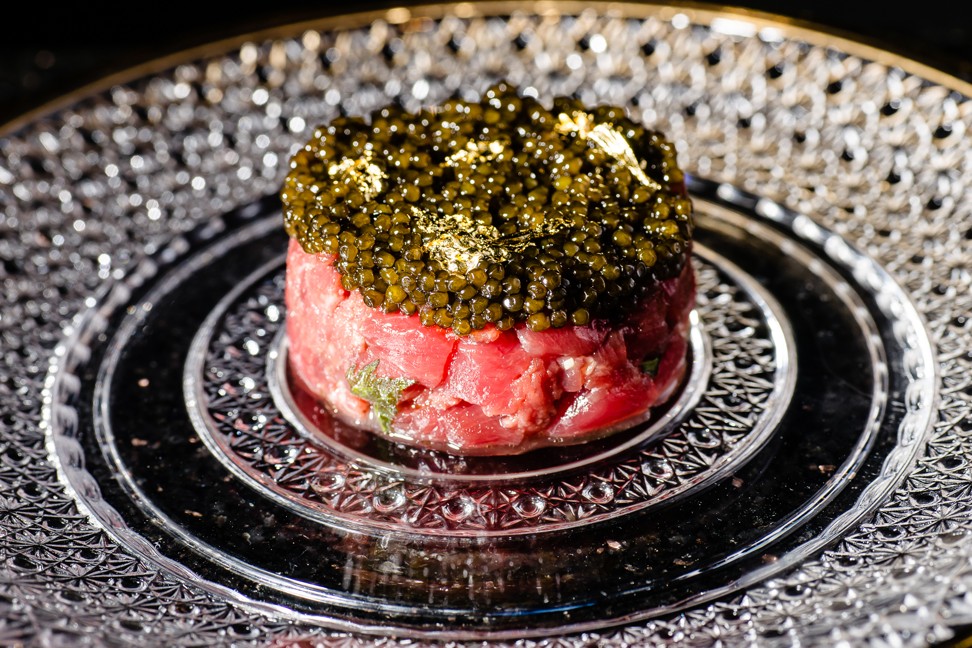 Oliver Li, chef de cuisine at The Mira's fine-dining restaurant Whisk, chooses sevruga caviar from France. His signature dish is Umami & Pearls, a composition of premium Enshui Murasaki sea urchin and French caviar and chou-fleur cream.
"This caviar is fresh, not too salty and matches well with sea urchin," says Li who previously worked at Robuchon's L'Atelier at the Landmark. "The jelly is lobster and snow crabmeat, sea urchin and caviar, diced cucumber to give texture and the egg plant and cherry tomato we marinate in dashi,"
Want more stories like this? Sign up here. Follow STYLE on Facebook, Instagram and Twitter