Although in the heart of Tsim Sha Tsui, the newly opened Sushiyoshi - a two Michelin-star restaurant from Osaka - is a quiet, cosy haven amid the noise of the city. Located on the first floor of Hotel Otto, Sushiyoshi seats only 12 split between the chef's counter and private room.
Video by Matthew Furniss

The minimalist interior features a 200-year-old Japanese Hinoki - a cypress wood table counter. "It's very postmodern" remarks actor Michael Tong Man-lung, who is here with us to try chef/restaurant owner Hiroki Nakanoue's innovative cuisine. Chef Nakanoue is known in Osaka for his modern take on edomae-style sushi, and we are told the dishes and ingredients are virtually identical to the Osaka outlet.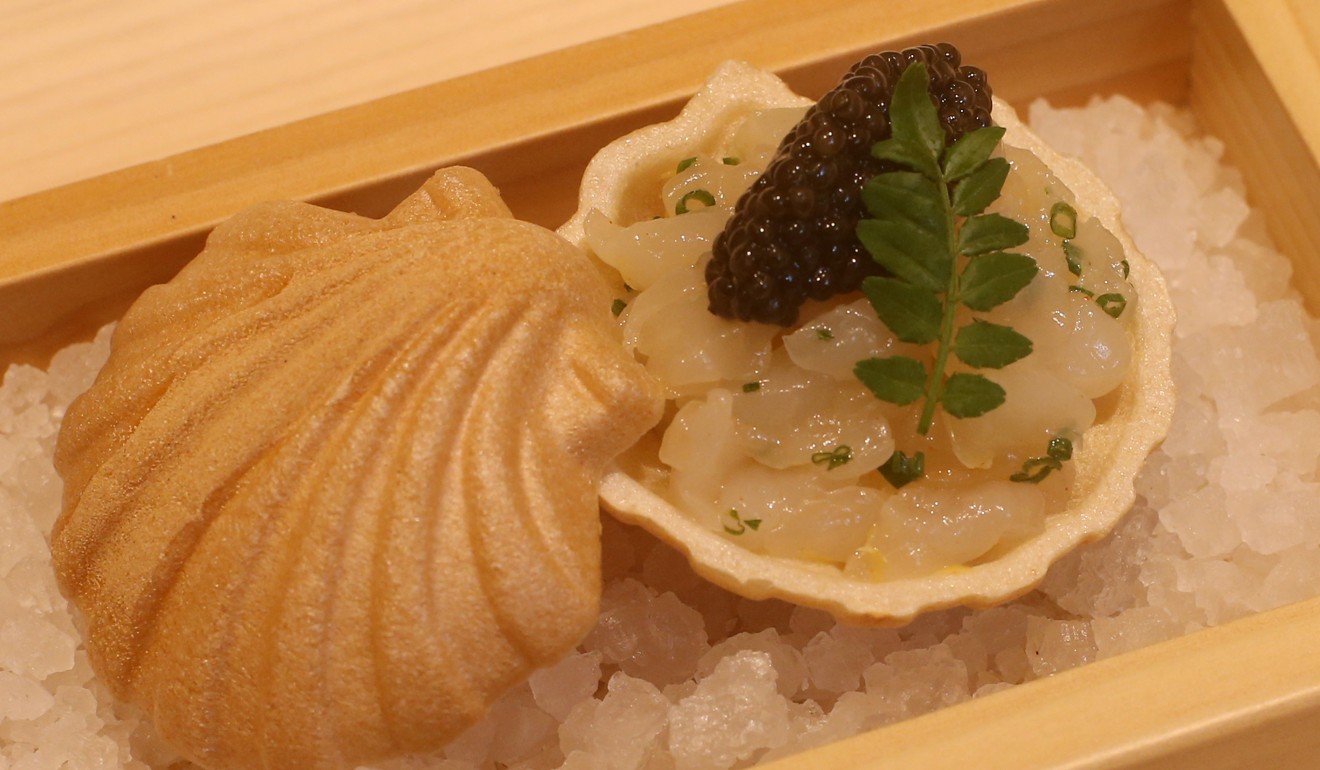 We are in the private room which has a sushi counter behind which the chef meticulously creates our first dish - waffle with scallop tartare and caviar. I take the chance to ask Tong about his early career and his time at TVB, before he moved to the mainland and seemed to disappear off radar.
De Niro's Nobu enters the condo market, aiming for US$1 billion in sales
"I started out as a fashion designer, before pursuing my dream as a singer in my mid-20s," says the youthful looking 48-year-old. "But that didn't go too well."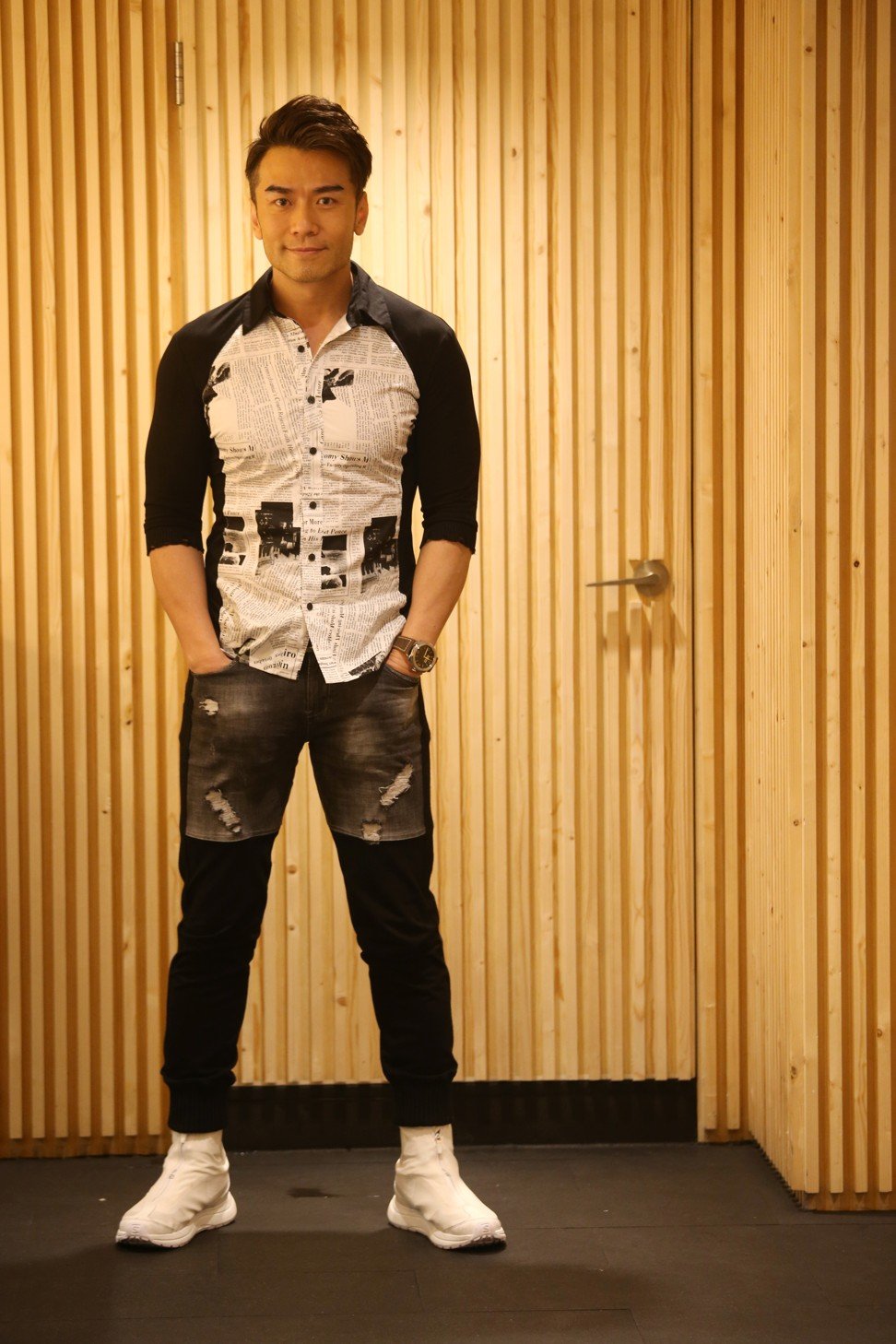 "I liked to sing but little did I realise that liking something and turning it into your career is very different. All the complications come into play with going professional - first of all there's the pressure. You have to do it every day. Second of all, your livelihood depends on it as you have to make money from it."
Tong then turned to acting, joining TVB in late 1999 and made his name in television dramas. After seven years, he quit and moved to mainland China.
We have fresh sashimi imported from Japan every day. Hong Kong people are picky with their food - it has to be fresh.
"TVB was the safe zone. However, I am not a very safe person. I didn't want to become stagnant so I ventured into other things. I thought it was a good time to test myself to see if I had enough stuff to move forward. I was in my mid 30s at the time."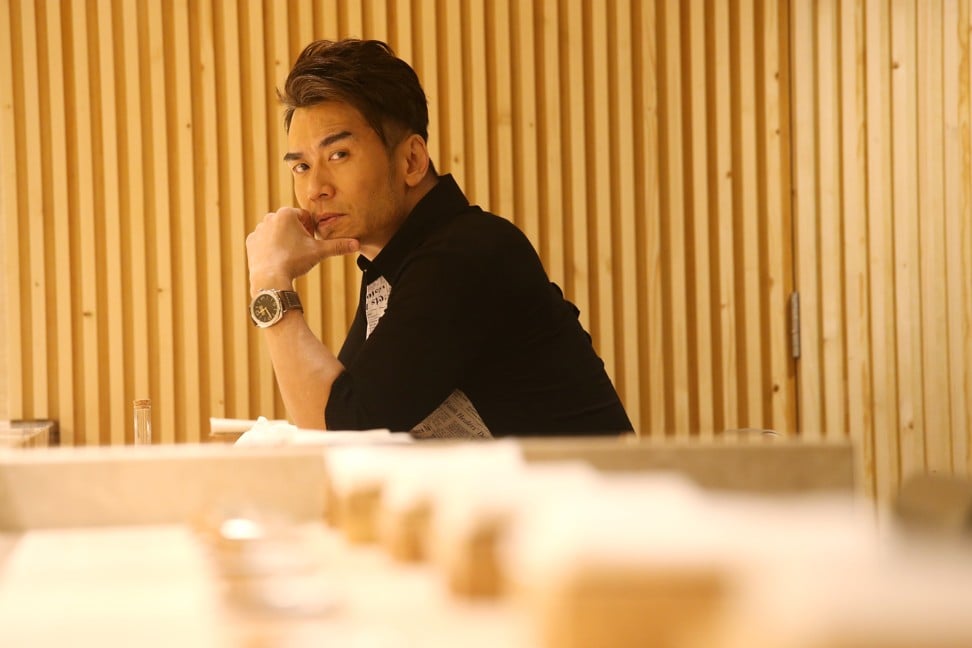 After Tong moved to China in 2006, his career went in stops and starts. "I was in China filming for a TV series after which I worked for half a year to nine months, [then it stopped]. This kind of loop happened a few times while I was away from Hong Kong in the past 10 years. It was quite devastating.
Fumi menu exudes Japanese freshness
"However, my career started taking off again in my mid-40s. Much as I thought working hard was a solution for success, it's not necessarily so, although working hard is a must and a good foundation for success. You need the audience to see you," says Hong Kong-born Tong, who spent a lot of his youth in San Francisco.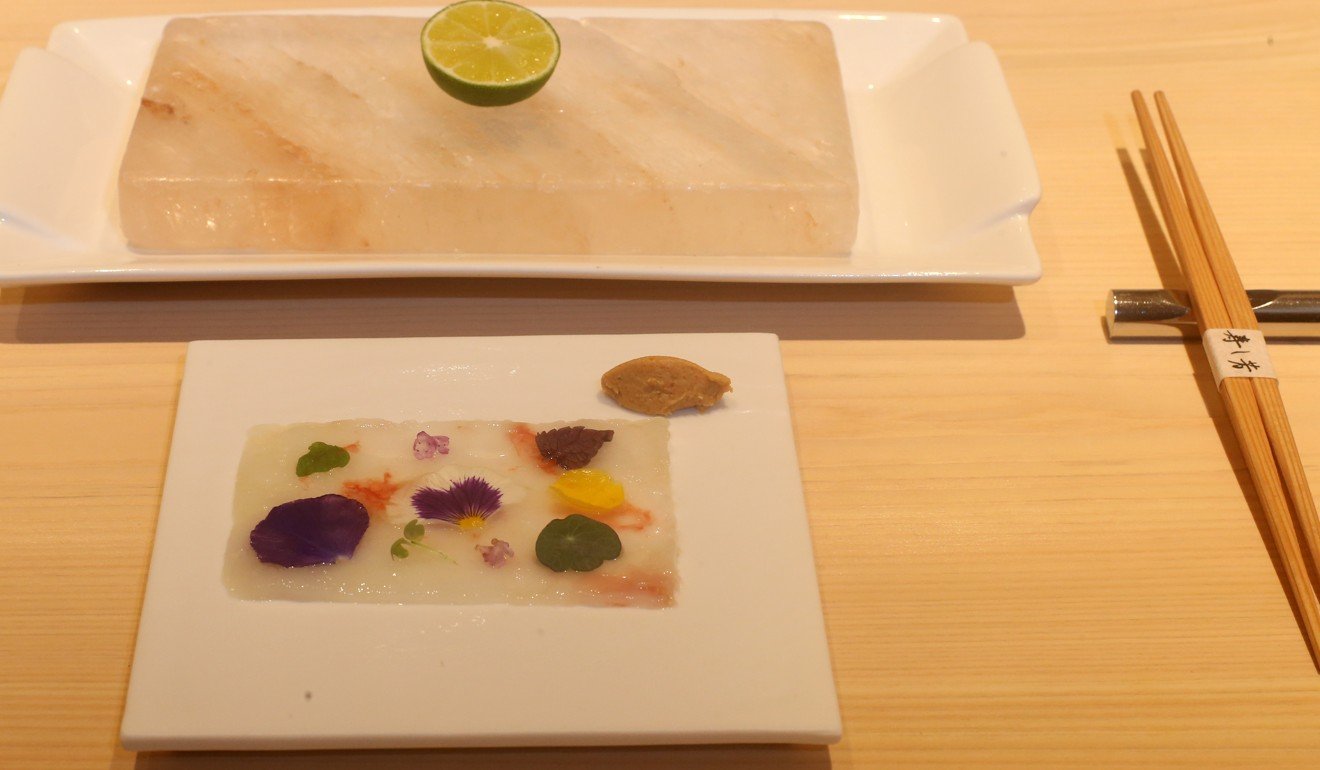 By now we have tried the "waffle" - a wafer shell encasing the scallop and caviar - the sweetness of the tartar complements the saltiness of the caviar.
5 restaurants in Hong Kong serving Impossible plant-based 'meat'
"This is really creative," Tong says. We then have another signature, Botan shrimp carpaccio which comes with pink rock salt and lime. We squeeze the lime over the rock salt and dip the shrimp in it, another unusual dish. We also try the maguro duke sushi and otoro sushi, then the finale, syphon dashi. Watching the chef prepare this dish is like being in a chemistry lab. A large flask of dashi is heated over a burner with the temperature carefully monitored. Tuna flakes are added along with a large juicy clam.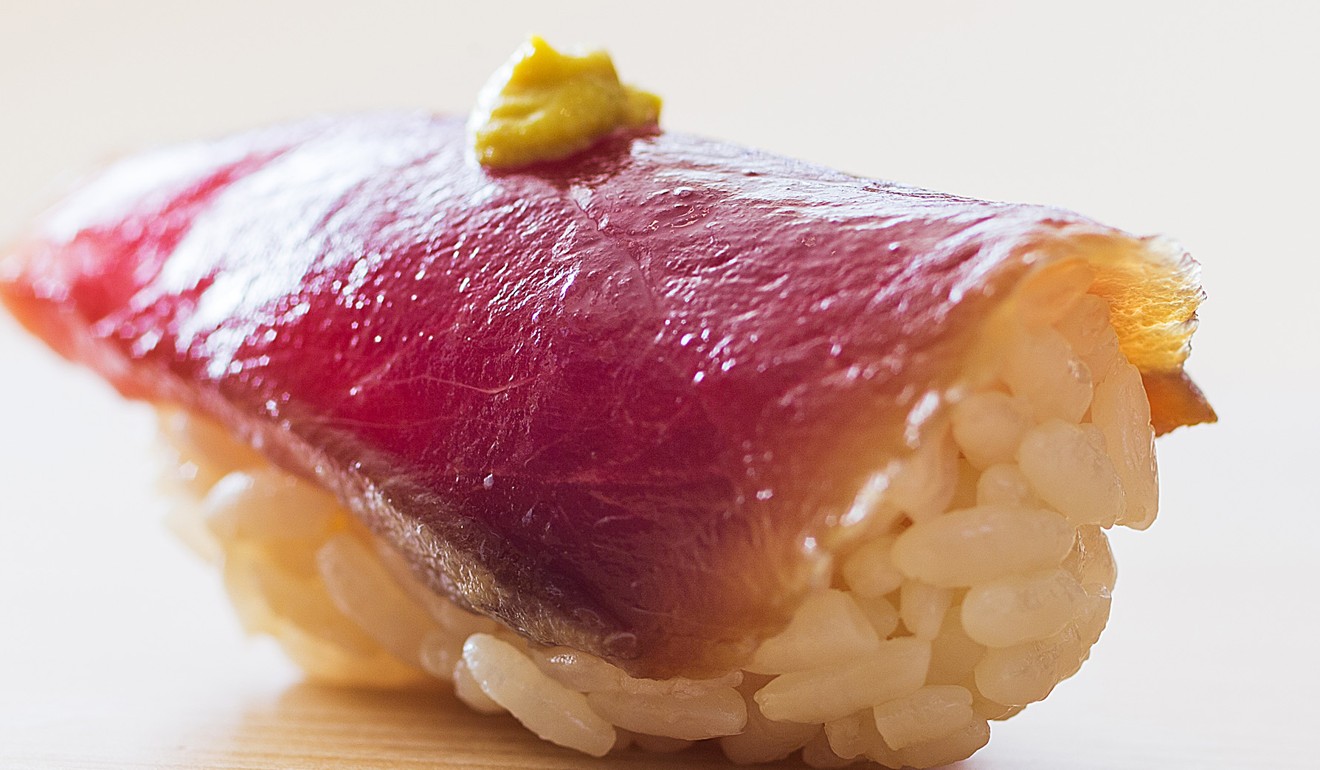 "I love Japanese food," says Tong, who recently invested in a Japanese izakaya-style restaurant, Showa Shokudo, which opened in Wan Chai last year.
"Our restaurant is different from this. It's the type of place you go after work, to drink sake, have noodles or some barbecue," he says.
"We have fresh sashimi imported from Japan every day. Hong Kong people are picky with their food - it has to be fresh."
The unassuming actor, who doesn't smoke or drink, also loves cha chaan teng. "Milk tea restaurants have everything. They are the most versatile restaurants in the world," Tong says.
5 restaurants in Hong Kong for authentic Malaysian and Singaporean food
"They open at 8am until midnight with no intermission. Everything on the menu is special and if one opens without a certain food, it will close down very soon. I like the fried vermicelli with the wide noodles."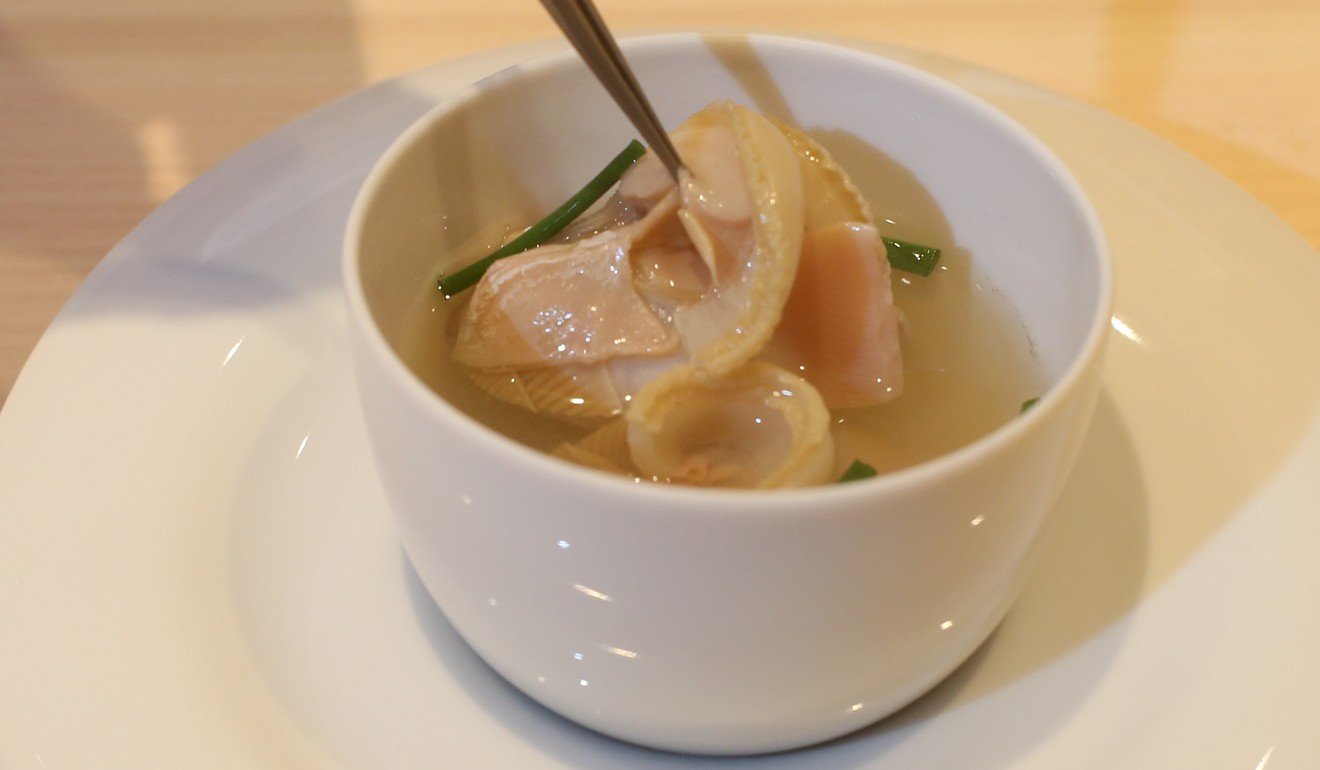 Tong has been working on a few projects in mainland China and one in Hong Kong. He will be next seen in The Fatal Raid, which opens in theatres in September.
He will also be working on some kung fu-oriented movies in the near future. Yes, he works out daily in a mix of disciplines, such as kung fu and Thai boxing - no one can look that good sitting around cha chaan teng eating vermicelli.
We end with a coriander gelato, which Tong doesn't touch. He obviously doesn't eat sugar either. I want to say: "Come on, it's almost a salad," but refrain.
He seems focused on his road ahead, having experienced life as a struggling actor, and seems to be appreciating the moment he is living in right now.
Want more stories like this? Sign up here. Follow STYLE on Facebook, Instagram and Twitter