It is always exciting to see what Black Sheep Restaurants are going to do next. And they do not disappoint with Fukuro, their 18th eatery in Hong Kong. This modern izakaya, which is next door to Ho Lee Fook, is the group's first Japanese venue.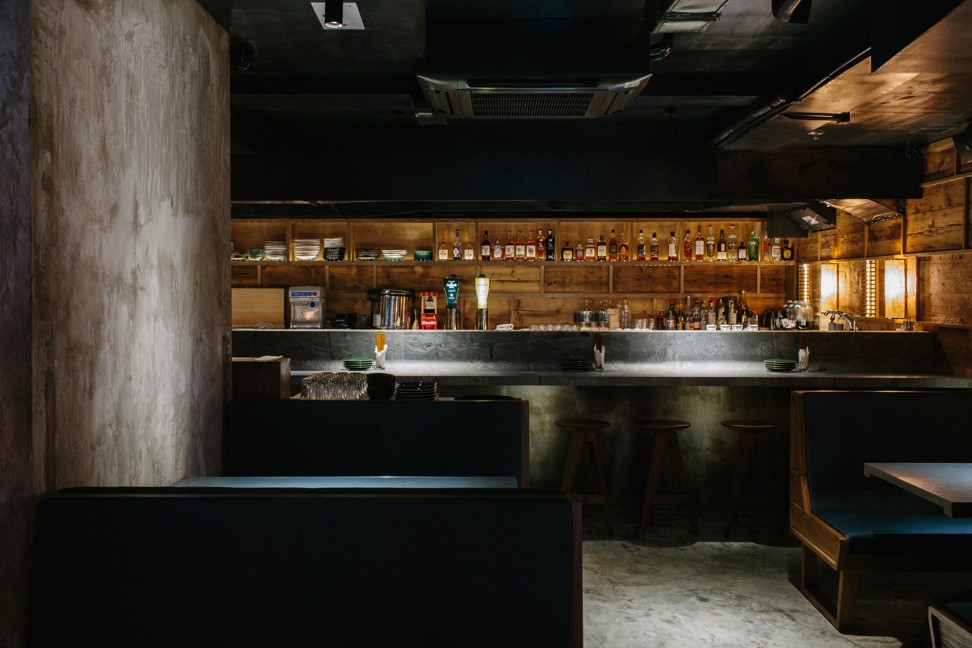 The space is dimly lit with wood panelled walls interspersed with raw concrete walls, and there is an open kitchen and stools for diners to sit and watch the chefs in action. Denim-clad staff shout out as people enter over a punk rock soundtrack which blasts out but is not too loud as to interrupt the conversation. Well, at least not in the early evening.
8 'chill' places to savour summer delights in Hong Kong this July
This feels more like a place for people to flock to after a few drinks, or where you would want to go after work for a drink and a bite to eat. The vibe is hipster, strip-down and cool.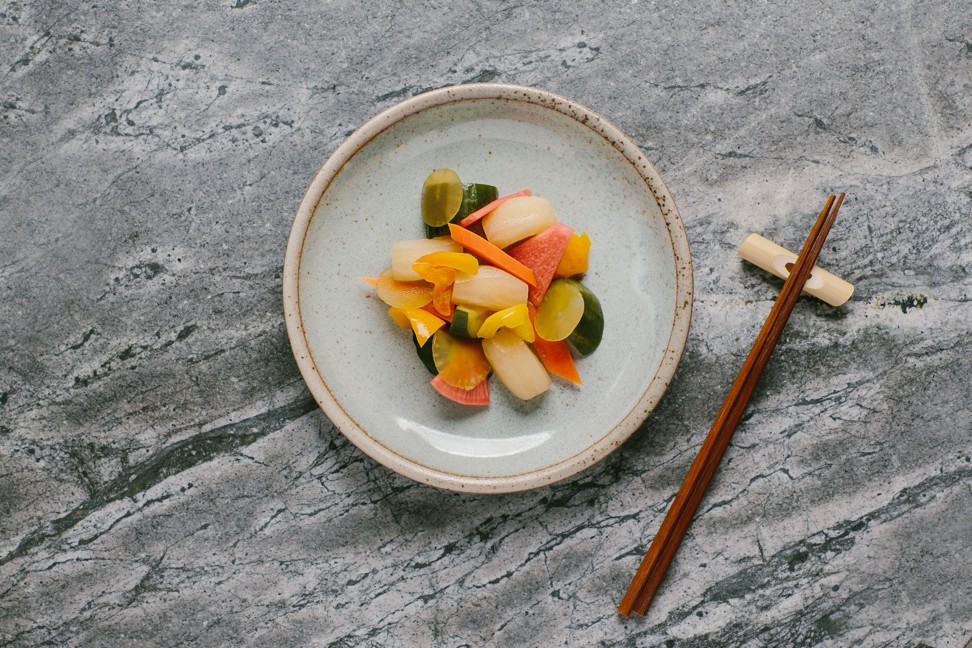 The menu is also stripped down with around 30 items from snacks to sharing plates. The drinks menu is larger, and if you are not familiar with sake, the staff is well versed in recommending from the list. We went for the Senkin Junmai Daiginjo Muku (HK$558 for 720ml/HK$128 for 150ml) which is rich and dry with citrusy notes. It paired well with our dishes. The drinks menu also features highballs, cocktails, shochu and Japanese and Taiwanese whisky.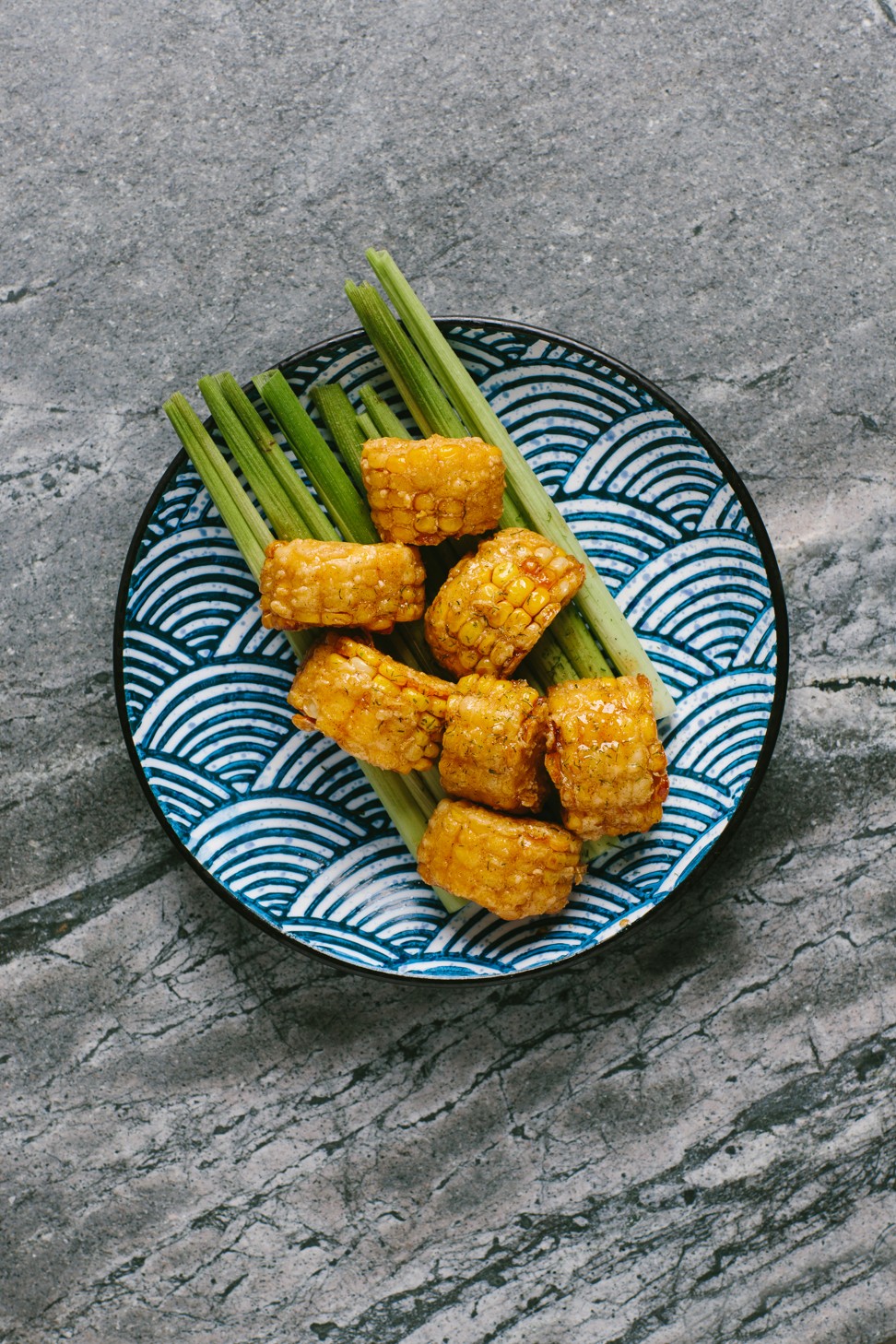 We started with a plate of colourful crunchy seasonal vegetables pickled in yuzu (HK$48) and crispy caramel butter corn (HK$58), enough for two. The corn was delicious.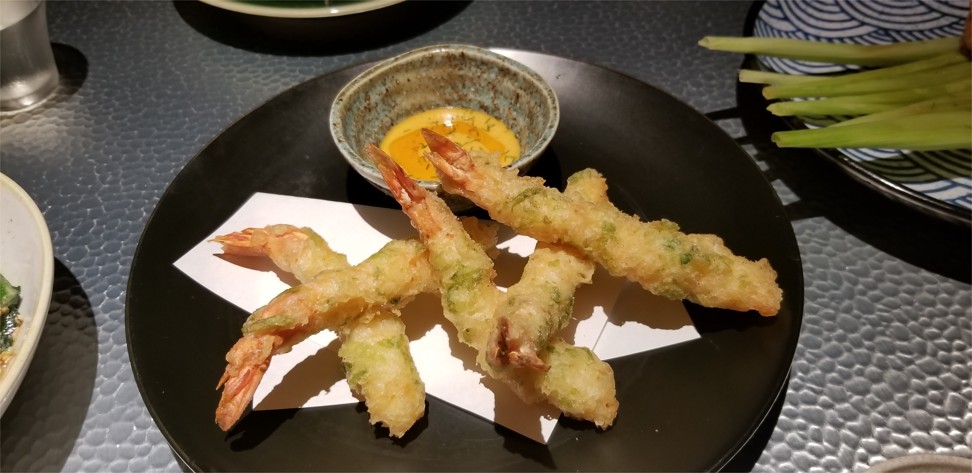 The prawn tempura (HK$118) with aonori and spicy mayo, was light, crunchy and best of all, not oily. The portion was generous and we demolished the plate fast.
Where to eat in Hong Kong and Macau: 9 places to savour in June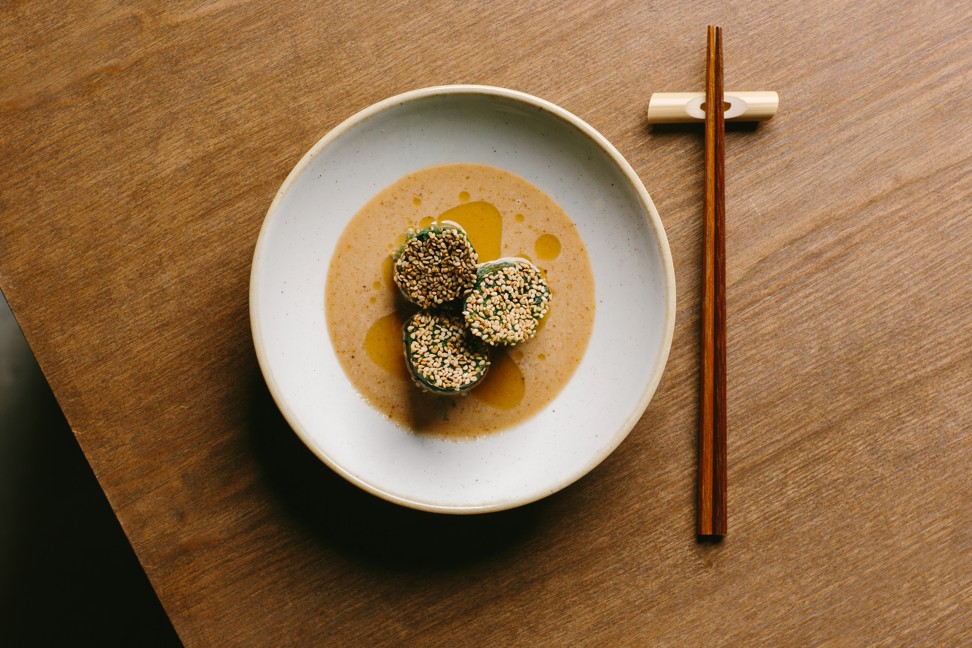 The fresh pickled mackerel (HK$138) was served on ice, but the spinach in white sesame purée (HK$48) and the saikyo miso black cod (HK$198) are dishes I would go back for.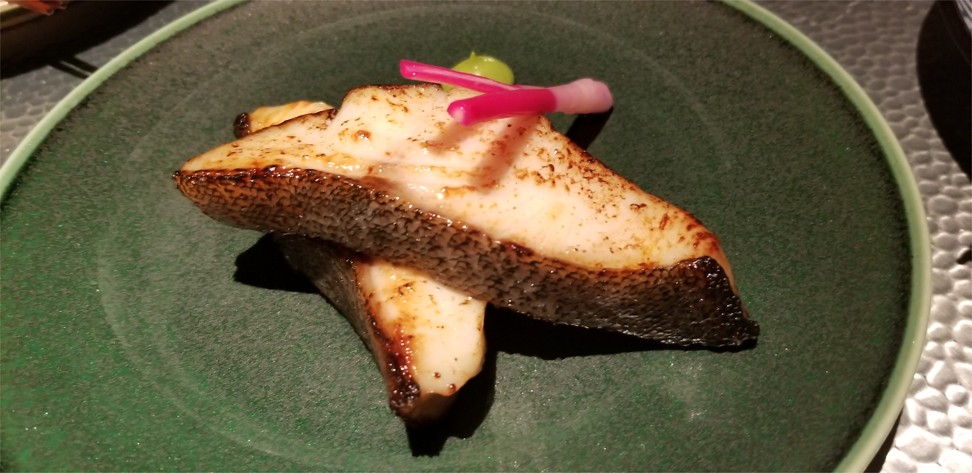 The yaki udon (HK$168) with snow crab in crab miso butter, is rich and filling and no doubt will be a popular dish among the late night crowd.
Where to eat in Hong Kong: from Peruvian Chinese fare to the new izakaya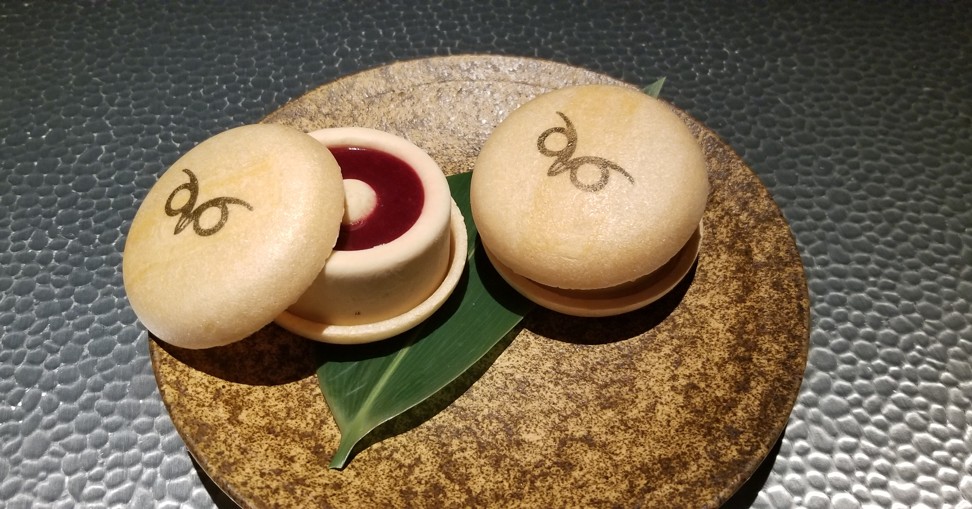 There is only one dessert on the menu, monaka ice-cream sandwich (HK$48 a piece) – the ice cream is flavoured with seaweed and comes with a cherry compote, between mochi wafers. The umami taste is prominent, overriding the sweetness of the compote which was strangely pleasant.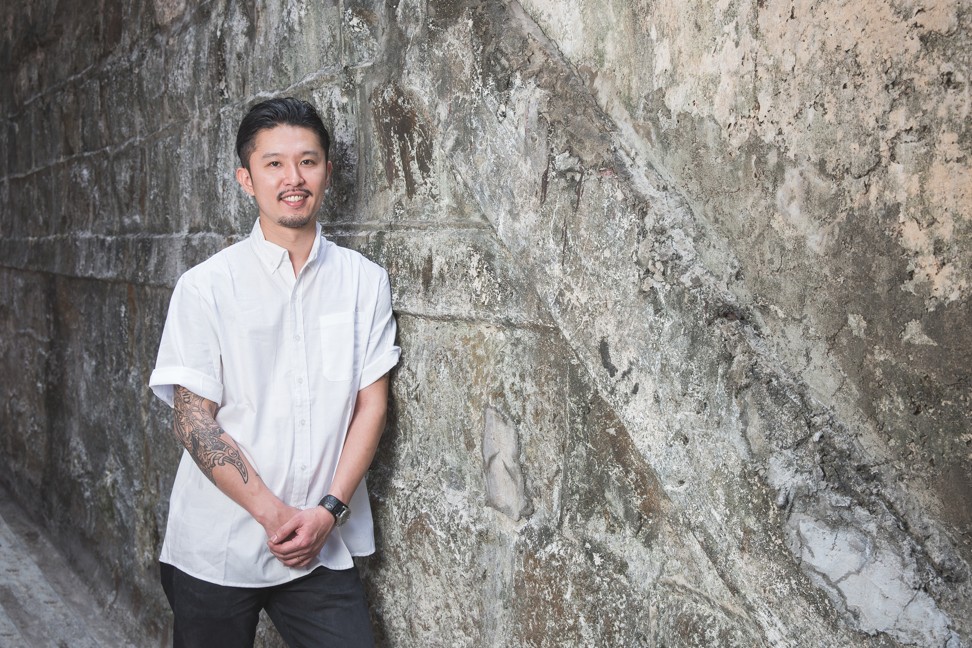 Chef Shun Sato is at the helm in the kitchen and many of his dishes are inspired by his father's izakaya when he was growing up in Sendai. When he was in his early 20s, he worked at Tokyo's famed Tsukiji fish market where he learned the intricacies of seafood and the rare selections. He worked in Australia for seven years, at prominent Sydney restaurants Blancharu and Yoshii before joining Black Sheep's Belon and Ho Lee Fook.
5 best vegan menus that meat lovers in Hong Kong will also enjoy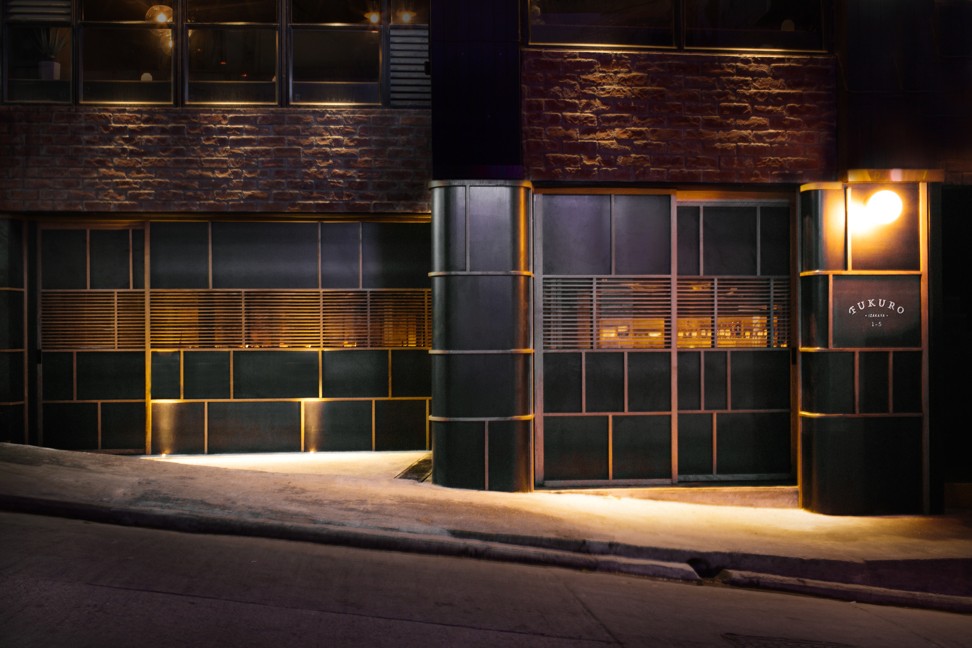 Black Sheep Restaurants include Carbone, New Punjab Club, Buenose Aires Polo Club, Le Garcon Saigon, Chom Chom, La Vache.
Fukuro, 1-5 Elgin Street, Central
Want more stories like this? Sign up here. Follow STYLE on Facebook, Instagram and Twitter