After the success of its first restaurant Uma Nota which opened in Hong Kong last year, Meraki Hospitality Group opens its second restaurant brand, BEDU, in Gough Street today.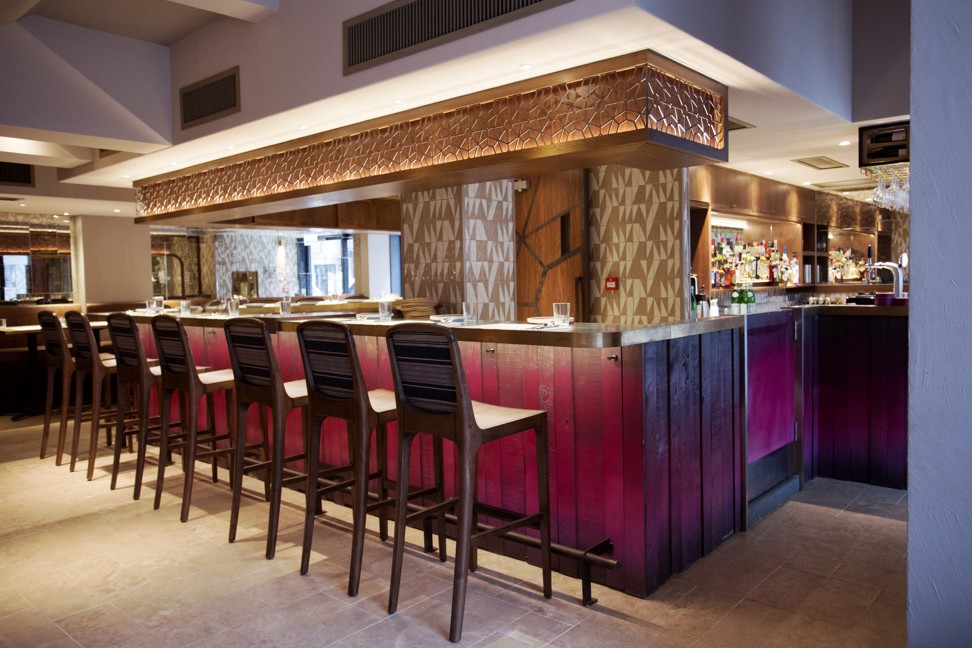 You cannot miss it, as the floor-to-ceiling windows open up to the outside pedestrian area on Shin Hing Street. The bar is large and there's a semi-open kitchen that looks onto the main dining space. The décor is modern low key, using natural materials such as leather, reclaimed wood and distressed metals. The vibe is relaxed and chill.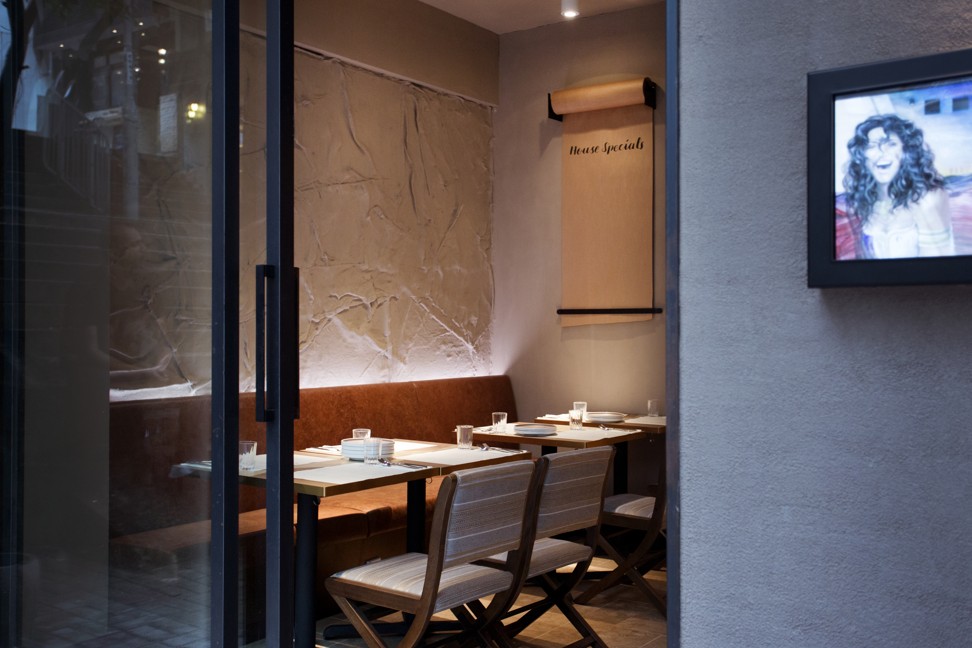 The décor and dishes are inspired by North African bedouin tribes as well as Middle Eastern classic ingredients. Australian chef Corey Riches has honed his culinary skills at Middle Eastern restaurants, and in BEDU, he puts his own twist of the classic flavours from that part of the world.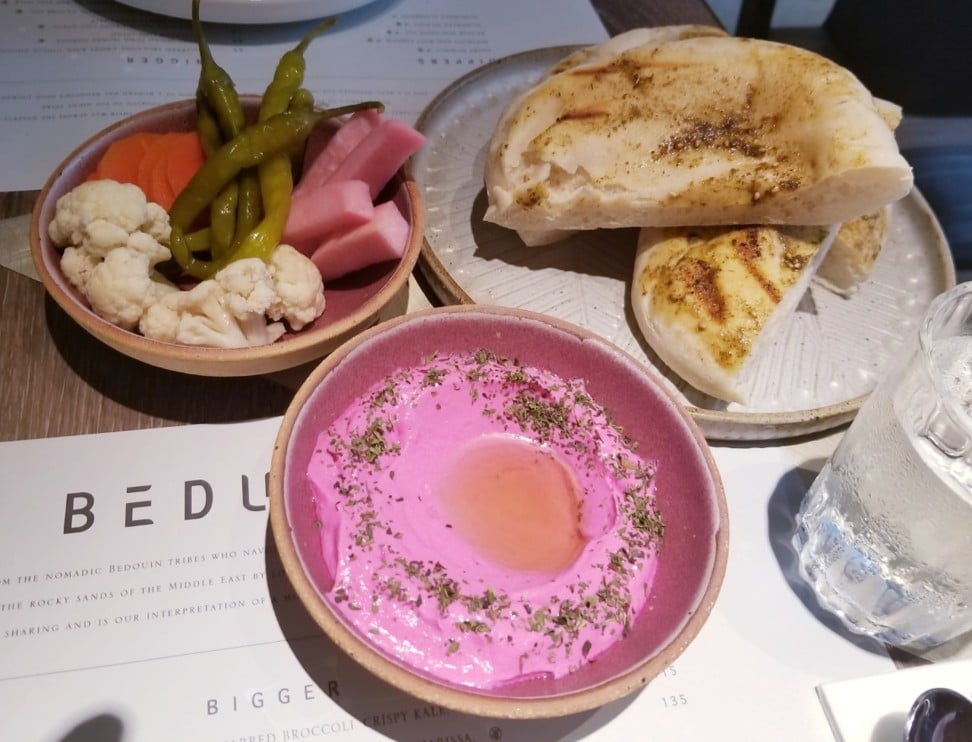 We start with beetroot and mint labneh (HK$55) served with freshly baked flat bread, and home-made crunchy sour pickles (HK$35) with a Sifi Way (HK$55) mocktail of apricot puree, fresh grapes and basil, which was not too sweet. All dishes are for sharing, and we devour the first offerings.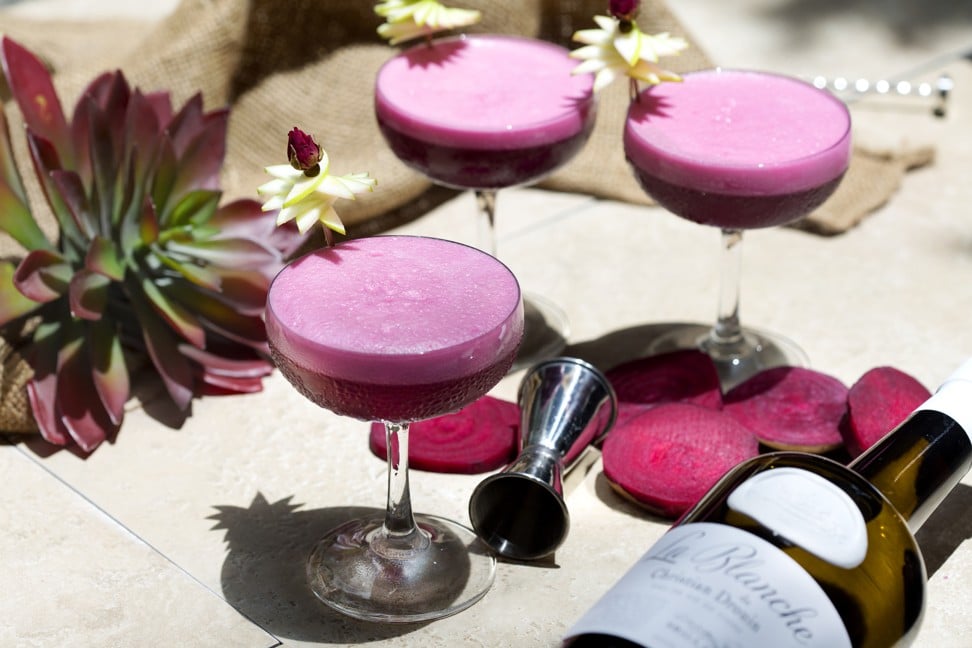 We then go for another signature cocktail, the BEDU Sour (HK$95) made with beetroot and lemon juice, fresh apple, Verjus, apple spirit and egg white. We are told that the signature cocktails here use natural flavours that you find in food, which help them to balance well with the dishes.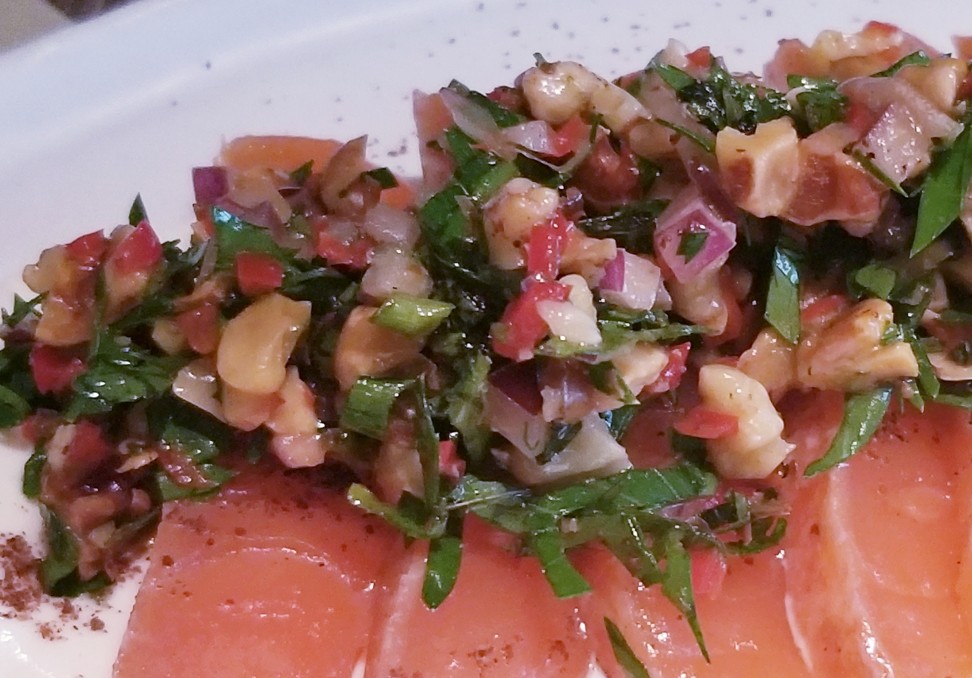 The BEDU Sour goes well with the fragrant cured salmon with walnut tarator and tahini yogurt (HK$120). Chef Corey explains, "We cure the salmon for two days with fennel lime and sumac, and serve with tahini yogurt and a side of salad of roasted walnuts, chilli, parsley and red onion."
The Blackened squid with crispy chickpeas, hummus and pomegranate (market price) is also a winner. Chef Corey explains that the food in this part of the world does not usually include too much seafood, so he "takes a modern and avant-garde approach" and uses classic spices and ingredients on fish and meat that traditionally are not served with spices and flavours. And it works, as in the next dish – Chermoula glazed chicken with cured egg yolk sprinkled on top (HK$130).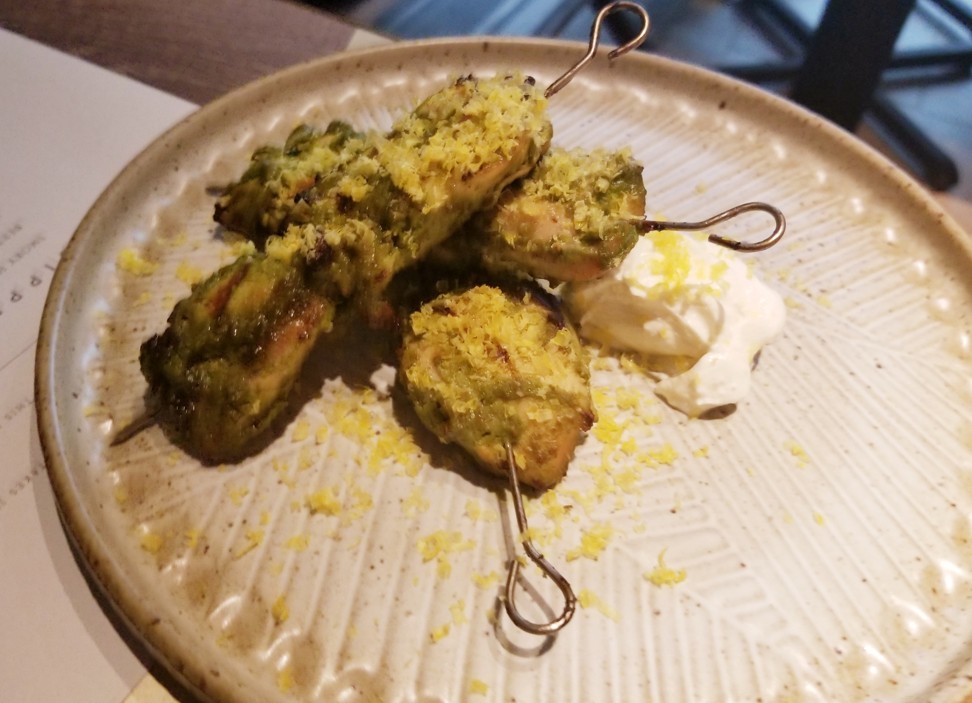 "Egg yolk it's not usually used in Middle Eastern recipes, but it really brings out the flavour of the chermoula – usually chermoula is used with fish but it goes well with chicken," he says. Charermoula is common in North Africa and is a marinade or sauce made with olive oil, lemon juice, garlic and coriander. The dish is delicious and is perfect for Hong Kong diners, who are fans of salty eggs, and the ingredients balance well.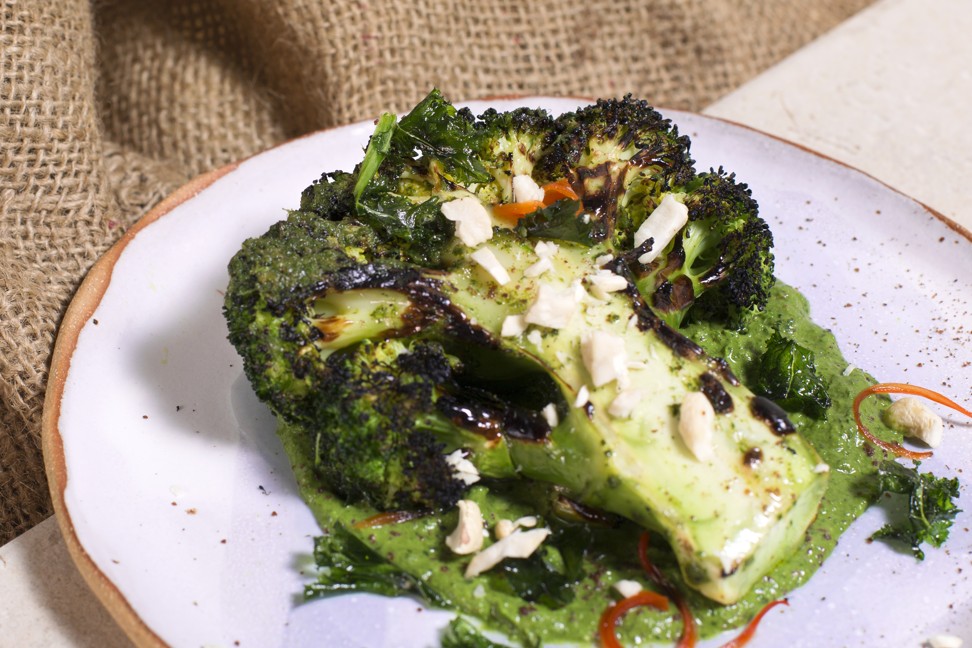 One of our favourite dishes was the charred grilled broccoli with crispy kale and zhoug yogurt (HK$115). It is a whole head of broccoli that has been cooked in vegetable stock and then charred. The crispy kale adds saltiness to the dish and the yoghurt, made with parsley and honey, adds sweetness. It does not sound too sexy, but it is delicious.
By now, we have moved on to another signature cocktail, the Vega, with lime, lemon, grapefruit, orange, fresh mint, orange blossom, pavan liquor and vodka (HK$95) and my dining partner tries the almond milk. Then we peruse the dessert menu.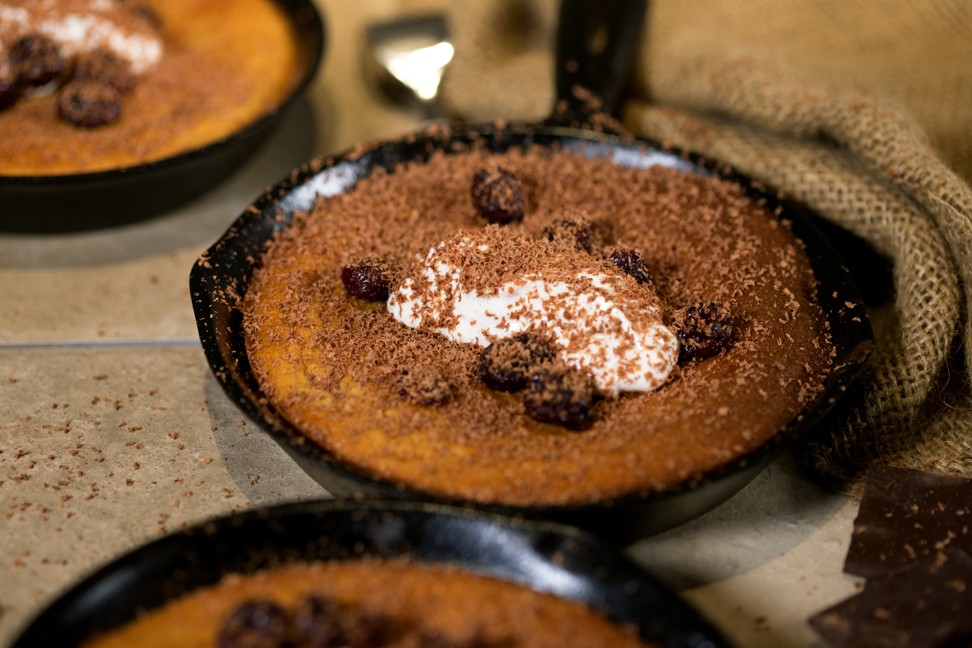 We go for the dark chocolate and cranberry clafoutis with spiced yogurt. (HK$90). It is served in a small hot flat iron pan rather like the homemade chocolate chip biscuits which are served in some restaurants. However, clafoutis is lighter, and more like a cake. Chef Corey keeps with the Middle Eastern flavours with the spiced yogurt, and again it works well.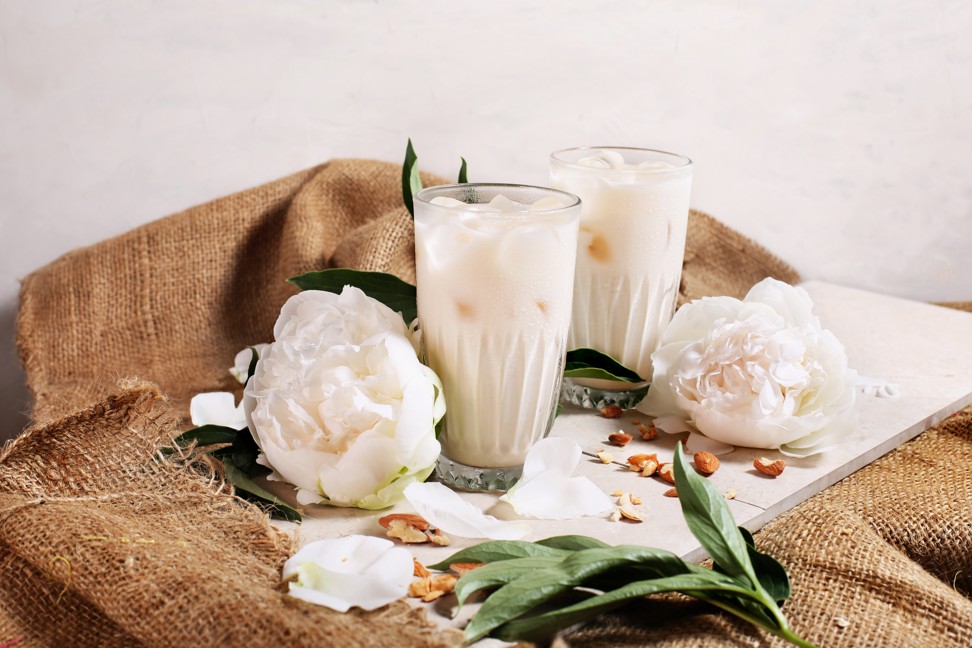 It's interesting to note the restaurant uses a local ceramicist for its hand crafted plates, and the cocktails are strawless. If you want a straw, they offer ones made with potato starch. Their ingredients are sourced locally where possible and the wine list has varieties of natural wines that are selected from neighbourhood suppliers.
BEDU, 40 Gough Street, Central
Want more stories like this? Sign up here. Follow STYLE on Facebook, Instagram and Twitter