"Would you like a cup of tea?" Serving hot tea to visitors has long been a tradition in Korea, although its people are not tea addicts.
The annual per capita tea consumption in Korea is merely 168 grams, far less than that of Turkey, Ireland and Britain, the world's top three tea-consuming countries.
Despite Korea's relatively low tea consumption, tea drinking has long been part of Koreans' daily lives.
Beverage consumption in the past decade, however, has broken the centuries-old tradition. Coffee has conquered Koreans' taste buds. An increase in coffee consumption has come at the expense of tea, pushing tea farmers out of business.
Comic Con Seoul 2018 showcases the latest in pop culture trends
In the mid-2000s, annual tea sales peaked at 200 billion won (US$178 million). The tea market then was viewed as promising as tea consumption had increased faster than coffee.
However, what has happened in the past decade is precisely the opposite.
The tea market has shrunk to 50 billion won, whereas then 400 billion-won coffee market has expanded to 7 trillion won.
The shift in the beverage market has led to a blame game among those involved in the tea industry.
Some tea farmers promoted a conspiracy theory, claiming corporate money wielded its influence to shake up the beverage market in favour of coffee producers.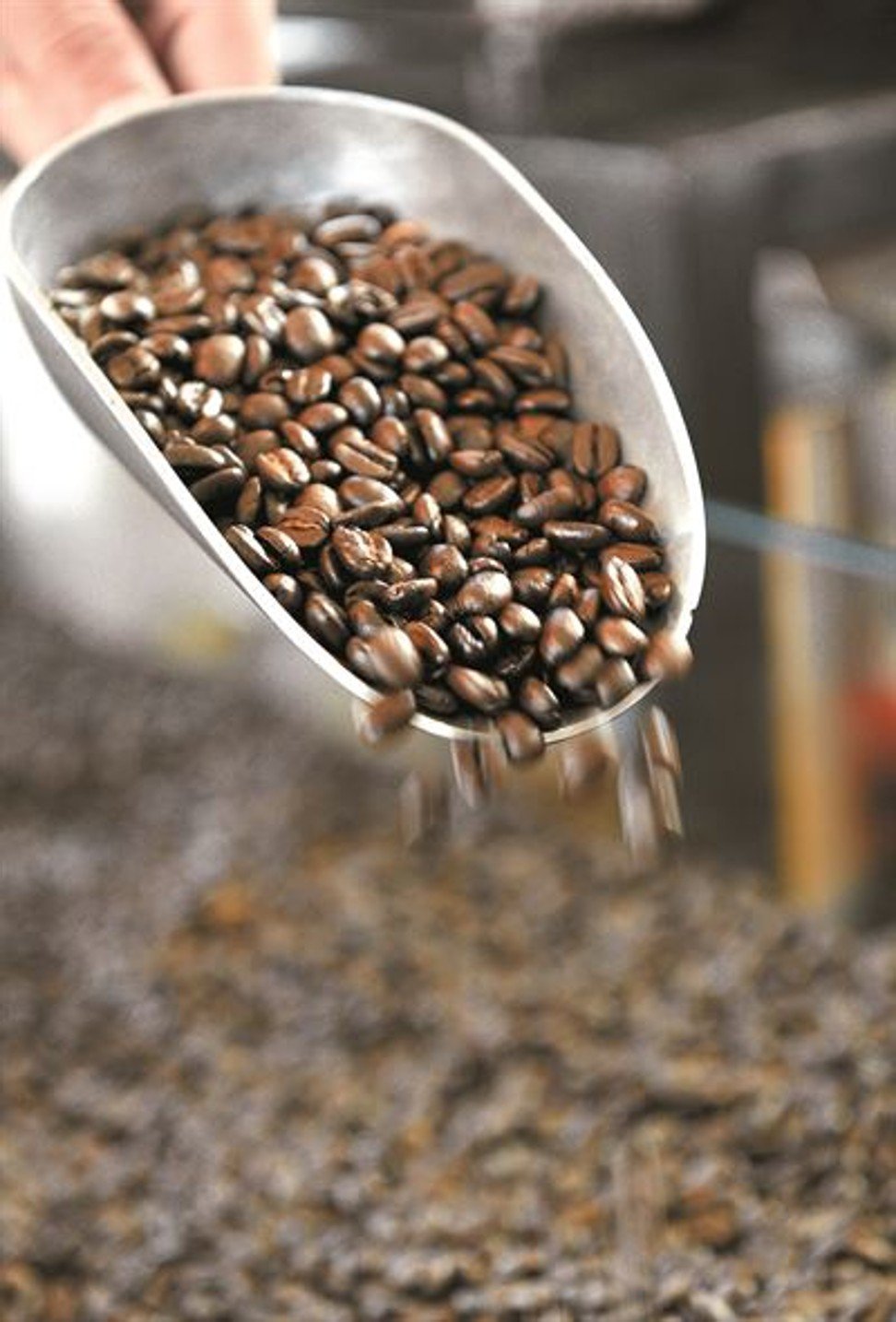 "In the mid-2000s, the tea market grew a lot faster than that of coffee," said Park Sung-yeon, a tea farmer and representative of the association of Hadong green tea farmers. "But things have gone badly for tea farmers since 2007 when an investigative consumer report aired on national television said pesticide residue was detected in green tea leaves. It dealt a serious blow to tea farmers as concerned consumers quit drinking tea."
The media report was later found to be baseless and the media outlet ran a correction. But that didn't turn back the clock.
Park voiced his suspicions about the timing of the media report.
Nine Korean celebrities that tied the knot at The Shilla, home to fairytale weddings
"The report came out of the blue. Around that time, tea consumption was on the rise and showed signs of undermining coffee consumption as people were switching their drinks from coffee to tea," he said. "Unlike tea farmers, who were not organised and had no power to influence the media, instant coffee producers were corporate and they had money and could influence the media to produce coverage in favour of them."
Tea consumption has since dropped sharply, with coffee filling the void and expanding its market share further.
The coffee-tea rivalry in Korea's beverage market is a unique phenomenon.
Across the globe, coffee and tea consumption takes the form of mutual growth; that is to say, a consumption increase in one product doesn't come at the expense of the other.
"Here in Korea, coffee literally represses tea consumption. A phenomenon like this is uncommon," said Shawn S. Jung, founder and president of the Korea Tea Sommelier Institute. "When we look at the US market, for example, tea consumption has increased in recent decades but this has not lowered coffee consumption there. Coffee and tea consumption increase together."
Jung attributed the drastic decline of tea consumption in Korea to wrongheaded government policies. "Heavy duties are levied on tea imports and 500 per cent duties are imposed on green tea imports to protect tea farmers. Korea is open to almost all sectors, except the tea market," he said.
Jung said the government's role is crucial in spreading tea drinking culture, citing the British experience. According to him, the British government encouraged working-class people to consume tea instead of alcoholic beverages during the Industrial Revolution to help them concentrate on their work.
"Tea allows people to have a moment of calm and enjoyment. It is no wonder labour productivity could be higher if workers remain sober after consuming tea," Jung said.
South Korea's Mnet Asian Music Awards to bypass Korea again
"In the 918-1392 Goryeo Dynasty, there was a state-run agency called Dabang that was in charge of tea-related rituals and the supply and demand of tea for the royal family. It should be noted that the tea-drinking culture culminated during that era."
Koreans have consumed tea for over 1,000 years since the 9th century when green tea bushes first appeared on the mountains of the rustic southern county of Hadong.
A Korean official named Daeryeomgong brought the seeds of camellia sinensis trees back from China and sowed them there, making the county home to premium wild craft green tea.
Compared to tea consumption, coffee drinking has a short history. The first Korean who sipped coffee was King Gojong, the last ruler of the 1392-1910 Joseon Kingdom, who would serve his guests the exotic drink. Coffee has been a popular drink since the late 1960s when local producer Dongseo began selling instant coffee.
The local coffee market underwent a transformation in the mid-2000s as espresso-based coffee hit the market. Fresh brewed coffee rapidly replaced the instant variety.
The rise of coffee as Koreans' favourite drink is a revolutionary change for the nation's taste buds, considering that tea has been a part of daily life for centuries.
Tea consumption has fluctuated over the past centuries.
Korean actress and former beauty queen Lee Honey strikes sweet Hollywood deal
In the past, it was a luxury drink. During the Silla Kingdom (57 BC-AD 935), only royal families and aristocrats enjoyed tea. After green tea trees were grown, Buddhist monks at Ssanggyesa Temple in Hadong county consumed tea leaves in a hot drink. Tea-drinking spread to monks in other temples, as a cup of tea gives a moment of calm and refreshment. And word of the drink spread to Silla royals as its health benefits were known and it soon became their favourite drink.
Wild craft green tea in Hadong has since earned the nickname "King's Tea" as back then it was a premium luxury drink.
During the mid-to-late Goryeo era tea drinking spread to the common people.
Unlike the aristocracy, who consumed tea as a drink of refreshment, the common people enjoyed its medical benefits. Premium tea leaves plucked in early spring were consumed by royal families and the aristocracy, and commoners could only afford to consume tea leaves plucked later. Farmers and labourers consumed tea whenever they had a headache, cold or other illness.
Tea drinking culture declined during the Joseon age. Unlike the Goryeo era, which was based on Buddhist culture, Confucian culture dominated the Joseon age and tea drinking, popular among Buddhist monks, naturally faded out.
Korean telecom companies test out AI platforms in hotels
"Tea drinking was booming during Goryeo, facilitating the growth of the tea-related industry," Jung said. "Fashionable ceramic jars and cups were crafted as tea became part of Koreans' lifestyle back at that time.
"In Joseon, people no longer enjoyed tea. Alcoholic beverages replaced the tea-drinking culture. I personally believe Koreans' binge drinking began in Joseon with the shift of their favourite drink from tea to alcoholic beverages," Jung said.
Want more stories like this? Sign up here. Follow STYLE on Facebook, Instagram and Twitter
This article was written by Kang Hyun-kyung for The Korea Times.