Maximal Concept's latest venture is in the basement of the recently christened Lei Gardens Three in Causeway Bay. People used to head to this southern part of Causeway Bay for Seasons by Olivier Elzer, and there are great restaurants there such as Gonpachi, An Nam and Sushi Ta-Ke – but there has been a distinct absence of any modern Chinese restaurant where the plating is as beautiful as the surroundings. And John Anthony, with its colonial era-style environment, is poised to fill this void.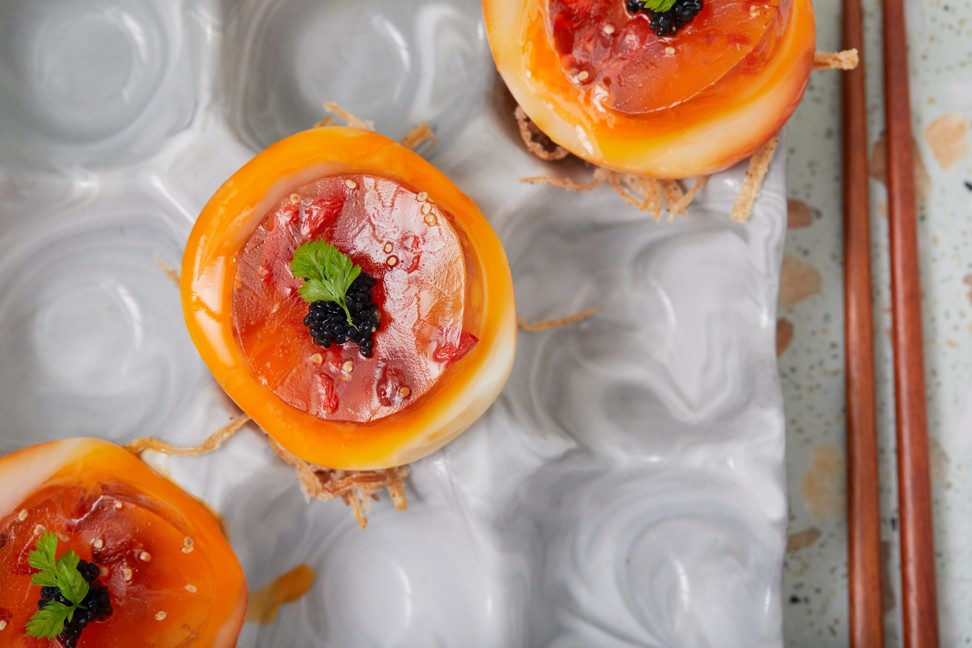 One of the appetisers we were looking forward to was smoked French duck eggs, a twist on the Shanghainese smoked egg using an imported ingredient. We were pleasantly surprised by the creative spin of placing a jelly consisting of yellow wine, goji berries and osmanthus on top, instead of these flavours being infused into the egg by marination, the traditional method. But we prefer the classic way of making this dish, and the addition of caviar on top didn't add to the experience.
We review Lumi, where fine fare is served with a light Japanese touch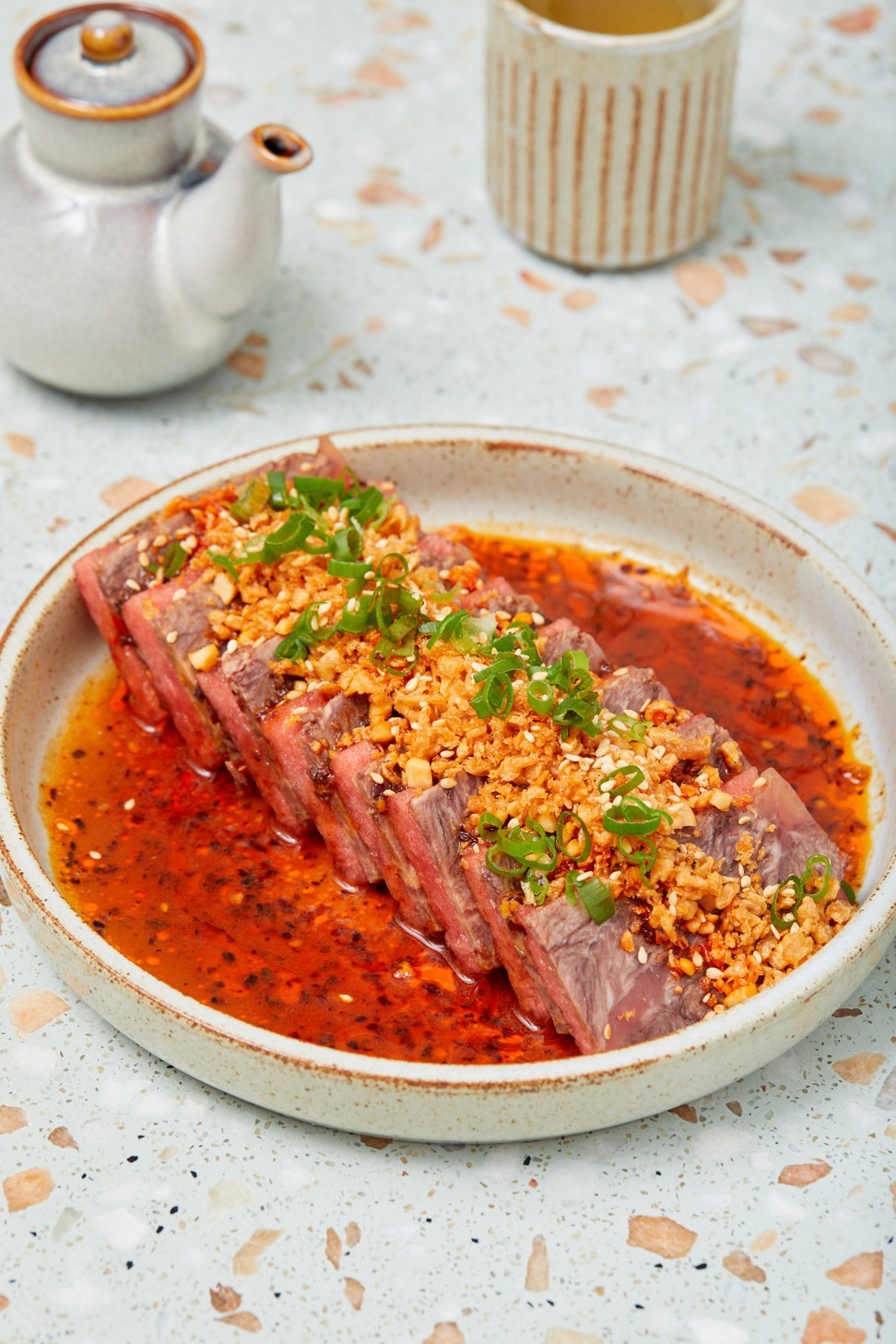 The next cold dish, however, succeeded in marrying the best of both worlds. Slow cooked wagyu beef cheeks are served chilled in a chilli sauce that's not dissimilar to a classic beef shank dish. The twist to the recipe is that slices of meat are interspersed with slices of watermelon. The sweetness of the fruit teases out the aromas of the chilli sauce while adding a freshness to the palate – something that's often missing from Chinese cuisine.
We review Gordon Ramsay's new Maze Grill in Hong Kong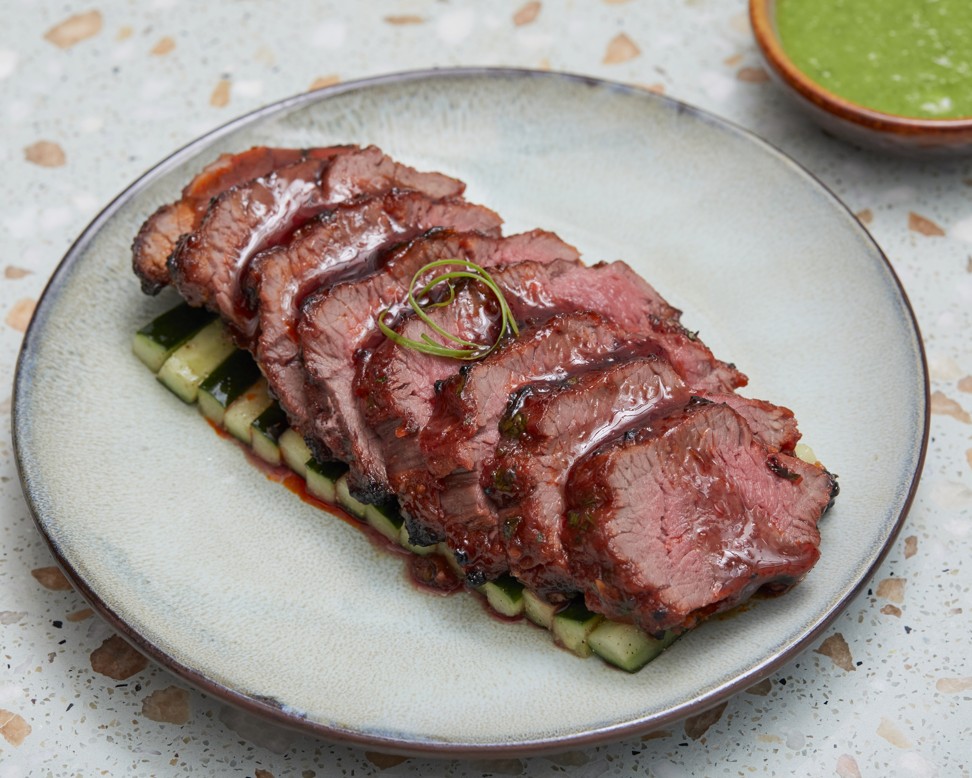 Our favourite of the evening was the wagyu beef char siu. Fatty and tender beef worked as well, if not better than the best cut of pork that's usually used to make the sweet barbecue pork. Wagyu has more flavour than pork, and instead of just sauce and texture, there's an added meatiness to the char siu at John Anthony.
We reviewed A Happy Pancake, Hong Kong's newest Japanese dessert house
We're spoiled for choice when it comes to good restaurants in the area, but John Anthony is more than just another Chinese restaurant. While not everything on the menu is an instant hit, the decor, service and drinks list are fresh and innovative, creating a destination restaurant and a concept that diners should seek out.
Want more stories like this? Sign up here. Follow STYLE on Facebook, Instagram and Twitter