Located at the old Central Police Station on the first floor of the red-brick building facing Hollywood Road on one side and the old Parade Ground on the other, Statement is part of Aqua Group's trilogy of restaurants on that floor.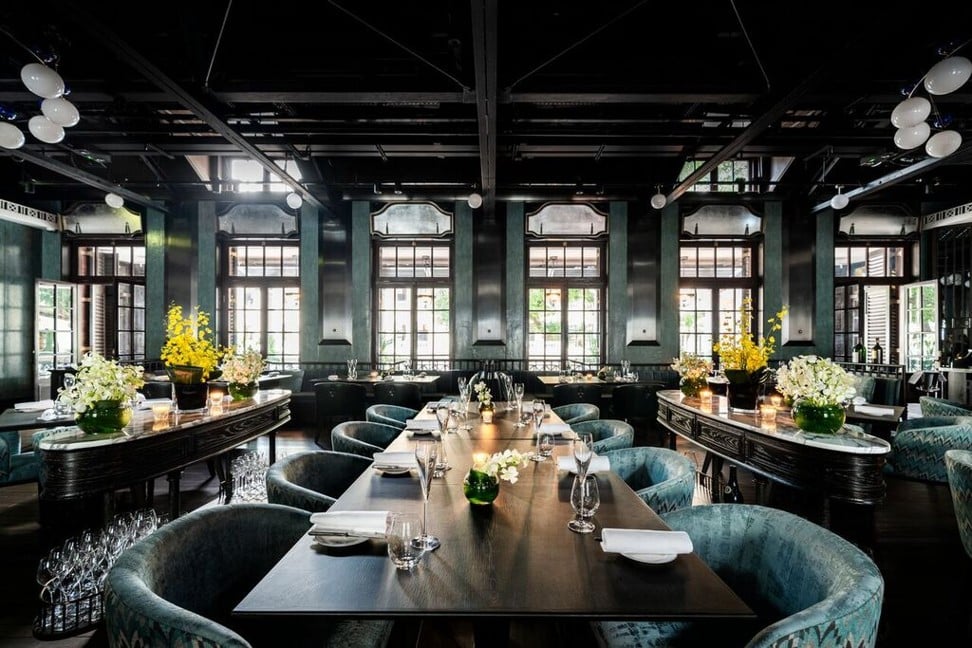 You enter through The Dispensary bar, perfect for a pre-dinner drink. We had the Maximum Sentence (HK$158), featuring oak-smoked vodka stirred with Mancino Secco and caper brine served straight up.
We review Gordon Ramsay's new Maze Grill in Hong Kong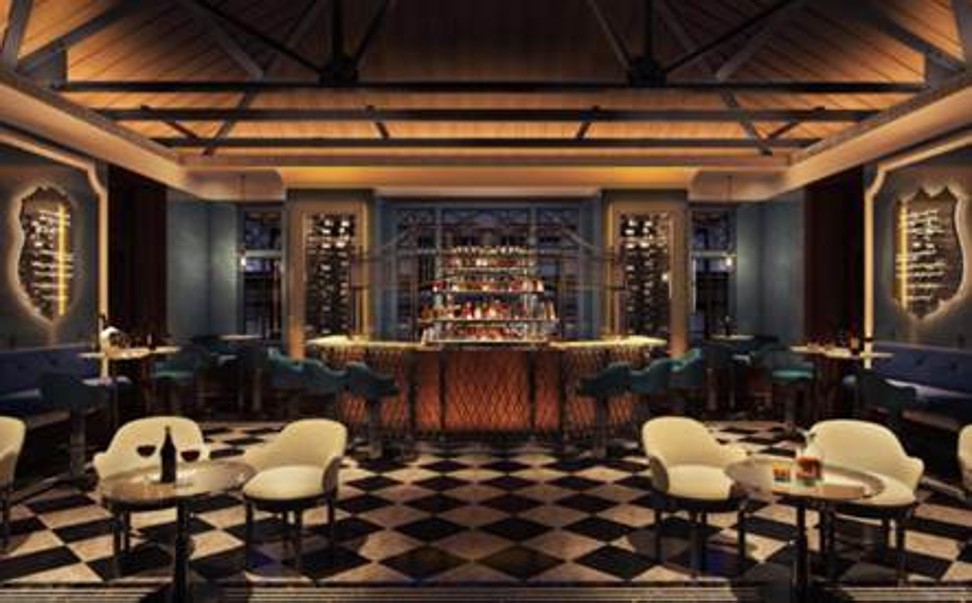 The Crown (HK$98) was a good chaser, featuring Tanqueray gin shaken with Campari, lemon juice, rhubarb cordial, carrot juice and aromatic Peychaud's Bitters, served chilled in a coupette.
Diners can then either turn left into The Chinese Library, or right into Statement, which serves modern British fare. We were heading for Statement this particular evening.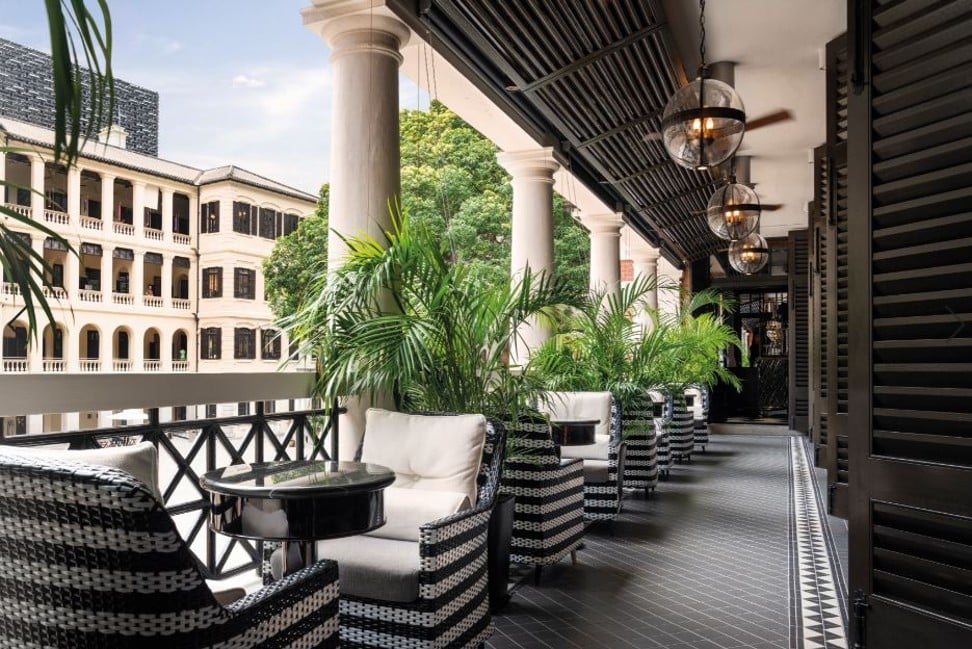 The decor reflects the history of the building. The former barrack block room has high ceilings with large doors leading to the veranda – perfect for after-dinner drinks. Dark wooden features abound from the original floor boards to the tables, broken up by blue-green fabrics, artful lighting and shimmering glass.
We review American specials at Hunter and The Chase
The restaurant is spacious, with private booths off the main dining area.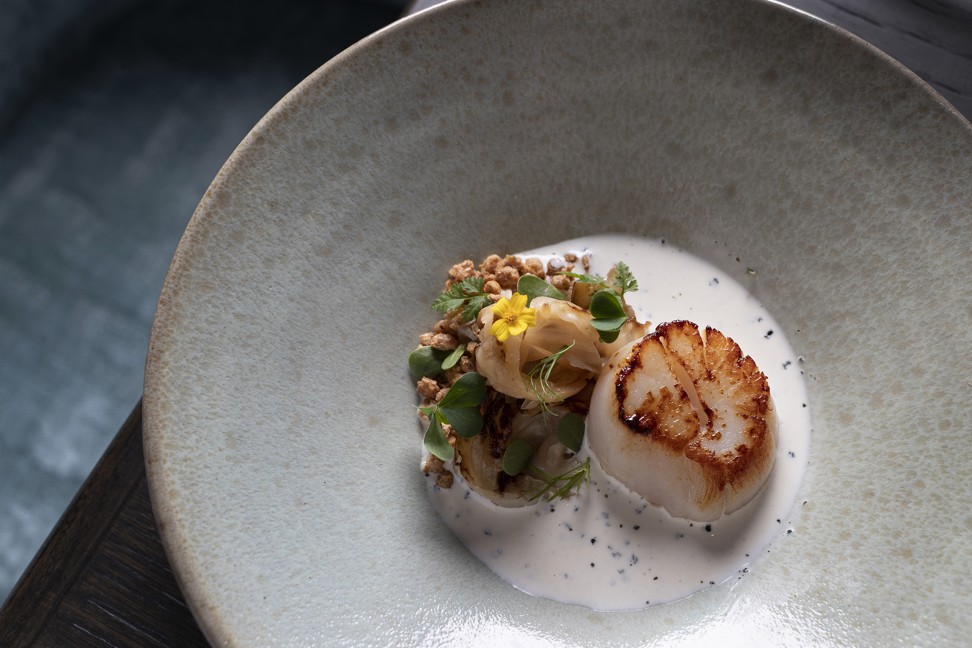 Once seated, the bread arrives, and it's gorgeously warm with a hard crust. The restaurant hand churns its own butter and infuses it with Marmite. You either love the dark yeast spread or hate it. I am not a fan, but it wasn't too bad. We ordered starters of Kettyle Farm lamb tartare with dandelion salad and heritage tomato chutney (HK$188), pan-fried Hokkaido scallops, smoked cabbage heart with Welsh laverbread butter – a kind of seaweed sauce (HK$198) and roasted veal bone marrow, leak and potato purée with Oscietra caviar (HK$228). My favourite was the scallops, perfectly done, plump and soft, balancing well with the smoked cabbage and sauce, and the rich veal bone marrow – sans bone, went well with the purée.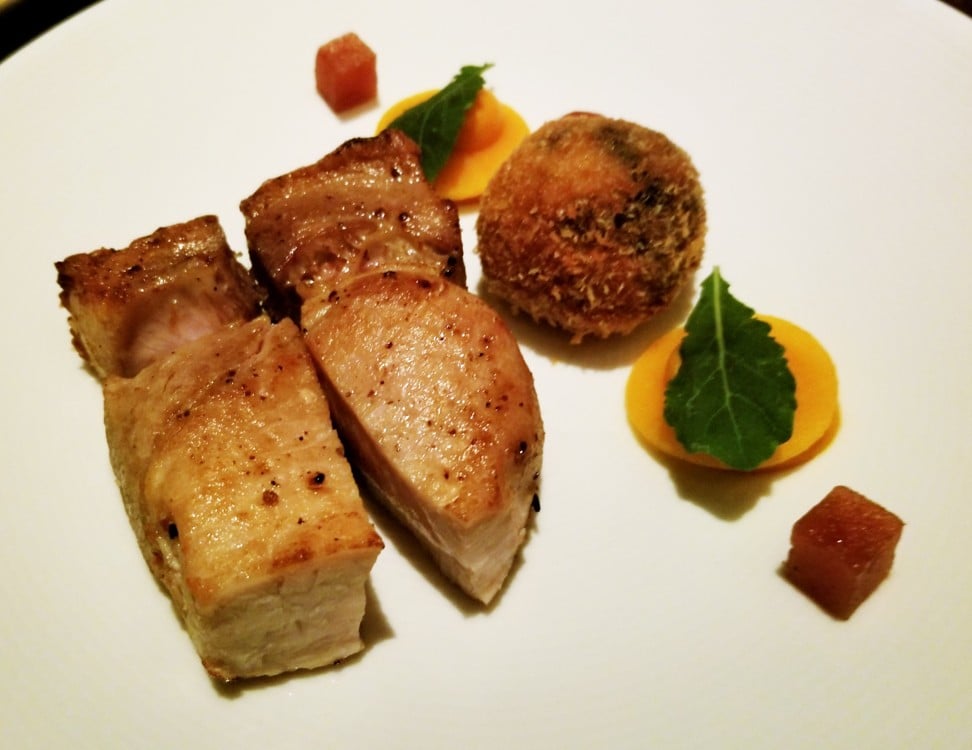 For mains, the Wicks Manor Farm pork loin with black pudding, butternut squash and quince jelly (HK$318) is a winner. The pigs at this farm are said to be fed with wheat and barley, and it really does make a difference in the taste. The pork loin was cooked perfectly, and the portion was generous. The black pudding was made into a ball encased in breadcrumbs.
What are honey truffles? We review the precious Hungarian fungus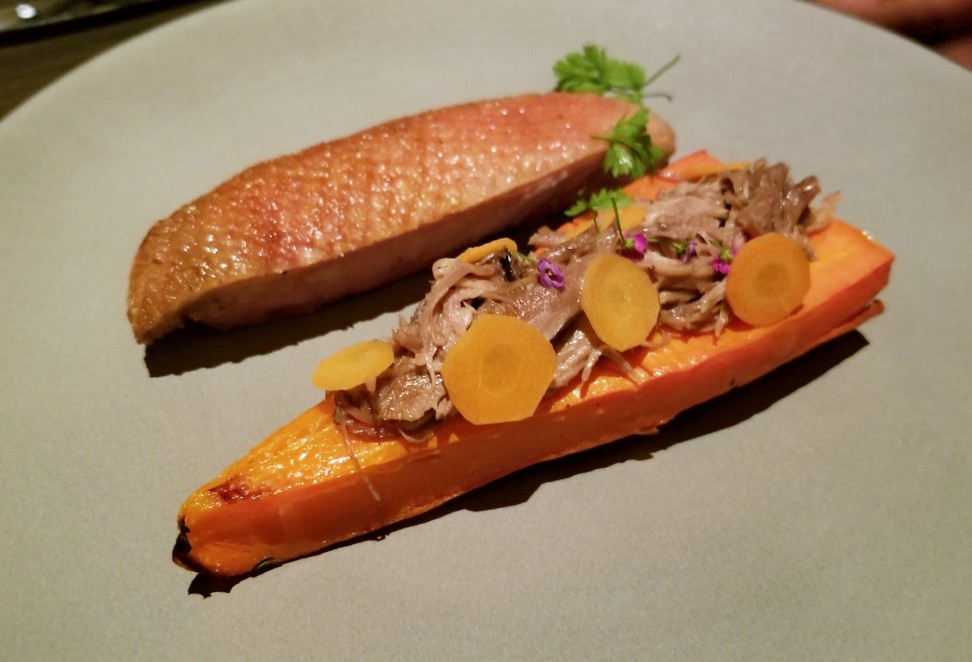 The slow-cooked Gressingham duck with plum sauce and salt baked carrot (HK$298) was another tasty dish with all the right elements. We loved the sides of whole roasted cauliflower with olives and blackcurrant (HK$88) and the baby new potatoes with red onion and rosemary (HK$68).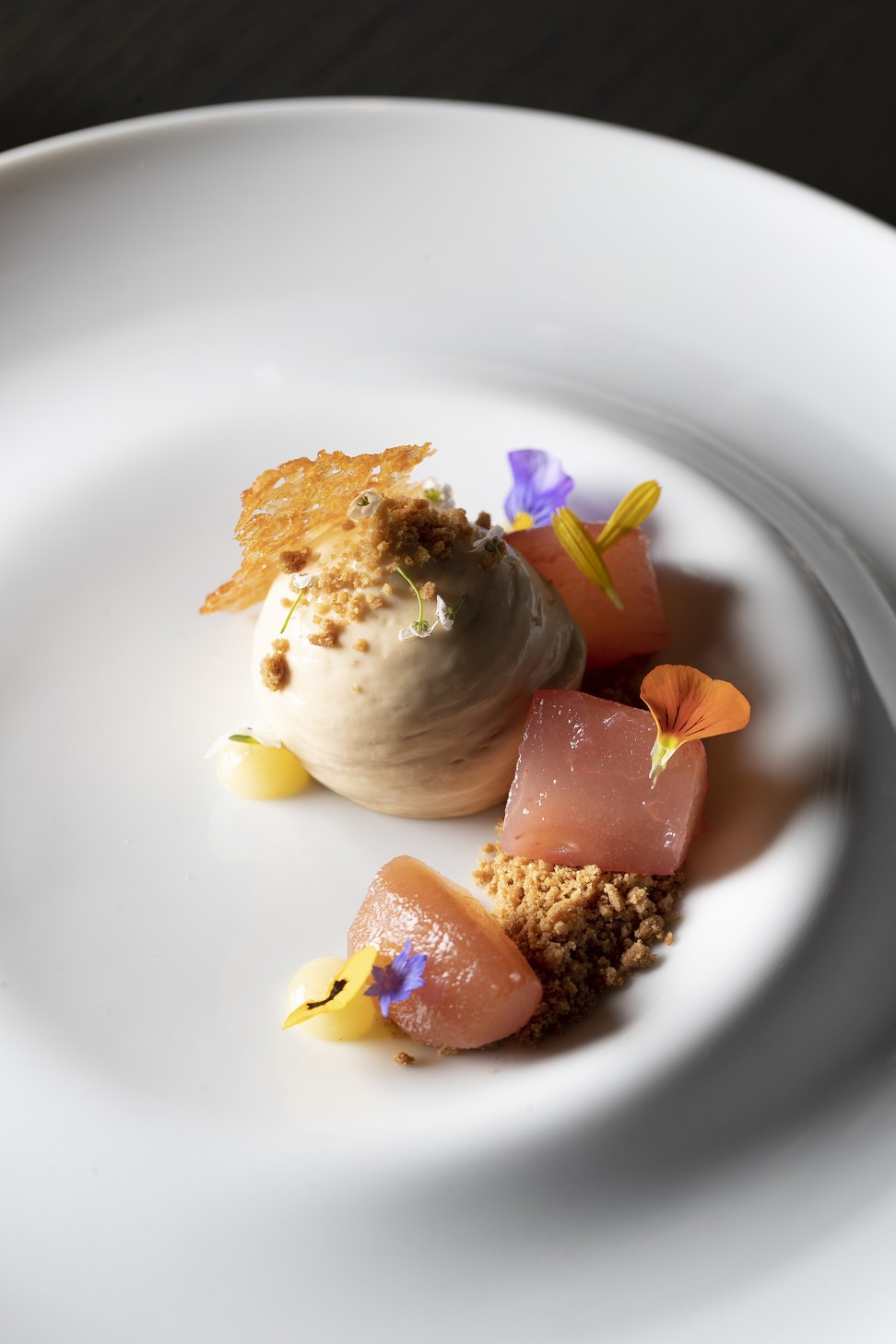 For dessert, we went for the very British sticky toffee pudding with butterscotch sauce and clotted cream (HK118). It is by far the best I have had. The pudding was moist all through without being sickly sweet. The cranberry poached pear with buttermilk caramel mousse and Scottish shortbread (HK$118) was also good.
We reviewed A Happy Pancake, Hong Kong's newest Japanese dessert house
The is a cheese board and dessert wine for those who can fit it all in. We were full, so we opted for one more drink. I went for the Dan Tat (HK$98), based on the popular egg tart. It features pineapple rum shaken with a milk infused egg tart, cream soda cordial and finished with lemon and nutmeg. Perfect.
Statement , 1/F Police Headquarters, 10 Hollywood Road, tel. 2848 3000
Want more stories like this? Sign up here. Follow STYLE on Facebook, Instagram and Twitter