With the arrival of award-winning executive chef Tam Kwok-fung, Wynn Palace's signature Chinese restaurant Wing Lei Palace, which overlooks the Performance Lake, has relaunched its menu with some inspirational Cantonese dishes.
We first tried barbecued suckling pig topped with caviar and minced shrimps, a new creation from Tam, who formerly led the kitchen of the two Michelin-starred Chinese restaurant Jade Dragon in Macau. It was some elevation for the traditional roasted suckling pig. While the skin was exceptionally crispy, the caviar and shrimps garnish added crunch and bounce, enhancing the savoury taste of this delicacy.
We review Artisan de la Truffe, a new truffle restaurant and store
Next, we tasted two signature soups, braised fish broth with fish maw and vegetables, inspired by a classic soup from Shunde, Guangdong, as well as hot and sour seafood soup. The former, prepared with fresh grouper, fish maw, luffa and fungus, was delectable and hearty; the latter, made with fresh chilli, three kinds of vinegar (Zhenjiang, lychee and balsamic), scallops and crabmeat, offered an appetising sour and spicy concoction.
Following that was a crispy sea cucumber stuffed with minced shrimp, one of Tam's best-known dishes. The perfectly cooked Hokkaido sea cucumber was stuffed with crunchy minced shrimp, and the cuttlefish ink batter was light and crispy.
We also enjoyed roasted rack of New Zealand lamb with cumin, which was succulent, tender and juicy, carrying a pleasant and slight spiciness from the chilli oil, and the new vegetable fried rice with lychee wood roasted goose and seasonal black truffle.
The goose was crispy and scrumptious, and the fried rice was prepared with the juices from the roasted goose. It was sensational and fulfilling.
We ended the meal with a delicious traditional Cantonese dessert, baked sago pudding with taro paste. Lee Wing-sze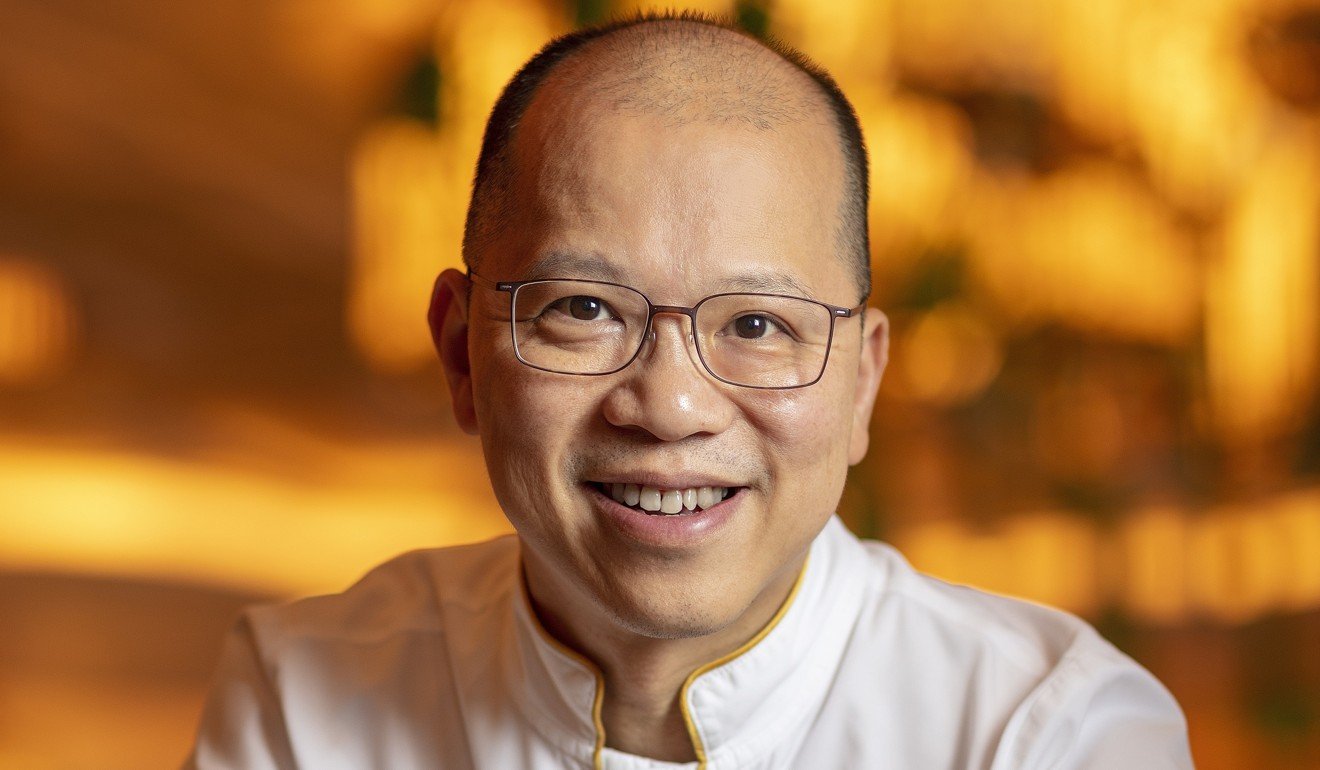 Wing Lei Palace
Wynn Palace, Avenida Da Nave Desportiva, Cotai, Macau
+853 8889 3663
Want more stories like this? Sign up here. Follow STYLE on Facebook, Instagram and Twitter