We've eaten at most of Hong Kong's new restaurants over the past year and it has proved to be a good 12 months – but these are the ones that are fixed in our memory.
Scroll below to find our pick of the 10 best new restaurants of 2018.
Arbor
When: Opened in April
Where: H Queen's, Central
What: French-Japanese with a Nordic twist
Why We like the ambience of this place designed by Yabu Pushelberg, with high ceilings and a natural warm teal and green decor in the main dining area, which offers spectacular city views.
At the helm in the kitchen is chef de cuisine Eric Räty, previously with Cafe Gray Deluxe.
His Nordic background shines through in many of the flavour combinations, and he is known for using seasonal produce.
Fine-dining restaurant Arbor opens in H Queen's in Central this month
Stand-out dishes are the charcoal-grilled langoustine with Japanese tomato and tomato water, topped with candied kombu in Okinawa black sugar and Guinness, and the Kumamoto A4 Wagyu tenderloin sprinkled with shishito pepper and yuzu butter.
The desserts were amazing, especially the soy milk ice cream on baked yuba sheets, which were crispy and sweet. Salted duck egg yolk was sprinkled onto the dish with soybeans added after being cooked in soy sauce. It sounds like a strange combination, but it was memorable.
BEDU
When: Opened in August
Where: 40 Gough Street, Central
What: Inspired by Bedouin from North African, the classic Middle Eastern dishes have modern twists.
Why: everything we tried was good.
From the beetroot and mint labneh served with freshly baked flat bread and home-made sour pickles, which we had with a Sifi Way mocktail of apricot purée, fresh grapes and basil, to the blackened squid with crispy chickpeas, hummus and pomegranate and the chermoula glazed chicken with cured egg yolk.
BEDU offers North African dishes with Middle Eastern flavours mixed in
Another great dish is the charred grilled broccoli with crispy kale and zhoug yogurt, while for dessert, the plain chocolate and cranberry clafoutis with spiced yogurt is the way to go.
The cocktails are good, too. We liked the BEDU Sour which went well with the cured salmon with walnut tarator and tahini yogurt.
Ecriture
When: Opened in April
Where: H Queen's, Queen's Road Central, Central
What: Japanese inspired with French cooking techniques
Why: Chef Maxime Gilbert – former chef de cuisine at Amber – offers a seasonal menu.
We tried Hokkaido scallops contisée with black truffle cooked in a crispy beignet, raw Amaei prawn tail served with a delicate red onion jelly and beetroot feuillantine, John Dory and baby lamb from Aveyron.
3 of Hong Kong's hottest new fine-dining restaurants you need to know now
For dessert, cauliflower and white chocolate mousse, with Schrencki caviar which, with its intriguing ingredients, really delivered, as did the dessert of Valrhona chocolate with chilli pepper, Alphonso mango from India with five spices (Sichuan pepper, cinnamon, cloves, star aniseed, fennel), peanut ice cream, crumble of chocolate and hazelnut and a cup of coconut milk to pour over it.
Francis
When: Opened in February
Where: St Francis Street, Wan Chai
Why: Although you need to go early – or must expect a long wait for a table in this small venue – it is worth the effort.
The wine list is ever changing, favouring smaller labels from Lebanon, South Africa, Italy and France. The fare is Tel Aviv street food and is outstanding.
We love the baked halloumi with pomegranate molasses and wild oregano and burnt aubergine with pepper, chilli and yogurt for starters.
For mains, try the kafta spring lamb with beef, onions and tahini and the veggie dishes of smoked carrots with almond and the spiced honey and cauliflower smothered in yogurt and tarragon.
Fukuro
When: Opened in May
Where: 1-5 Elgin Street, SoHo
What: Japanese izakaya
Why: The setting is hip with stripped down concrete walls, an open kitchen and denim-clad staff greeting diners over the punk rock soundtrack.
Black Sheep opens first modern Japanese izakaya Fukuro to Hong Kong's hip crowd
The menu also stands out. With around 30 items, everything we tried was good, from the fresh pickled mackerel served on ice, the spinach in white sesame purée and the saikyo miso black, to the yaki udon with snow crab in crab miso butter and ending with the seaweed flavoured ice cream. We loved it all. The drinks menu features highballs, cocktails, shochu and Japanese and Taiwanese whisky.
La Petite Maison
When: Opened in September
Where: H Queen's, 23-29, 1/F Stanley Street, Central
What: French bistro
Why: We really like the setting.
With high ceilings and lots of natural light, the place is warm, inviting and tastefully done. It is no wonder celebrities around the world love this restaurant in France and London.
La Petite Maison brings a slice of Nice to Hong Kong
The dishes are delicious, too. We loved the warm prawns in lemon, olive oil and basil, escargot soaked in butter, garlic and herbs and the baby roast chicken marinated in lemon with a side of potato gratin. And don't miss the French toast for dessert with a side of ice cream.
Maze Grill by Gordon Ramsay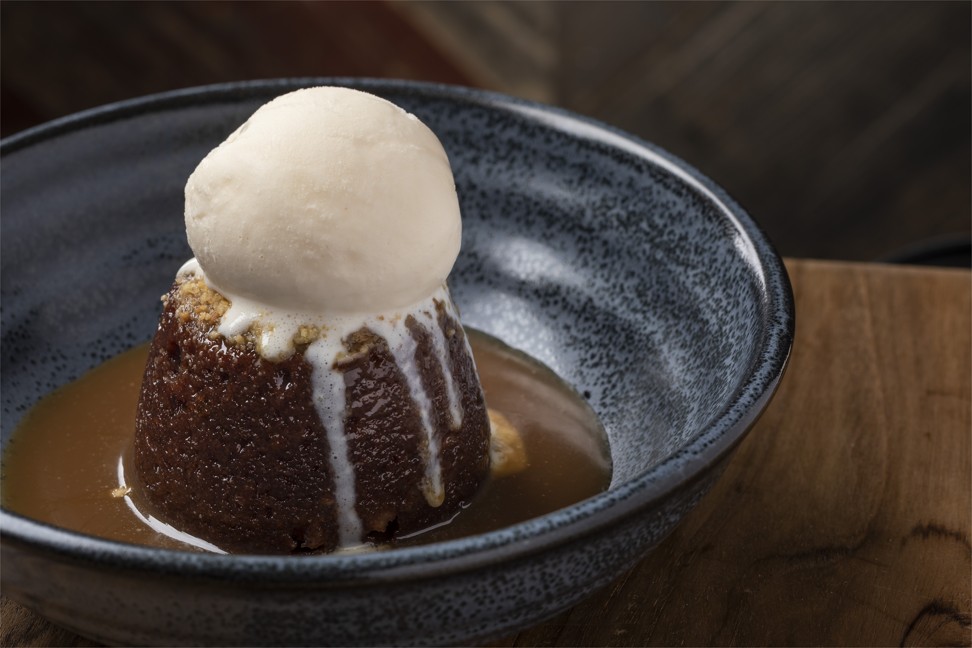 When: Opened in October
Where: Ocean Terminal in Harbour City, Tsim Sha Tsui
What: British gastropub
Why: We love that it's close to the harbour with a magnificent view, especially at sunset.
It is best for sundowners and dinner.
We recommend the Beef Wellington on the sharing menu, which comes with mash potato and peppercorn sauce. It is cooked with good quality fillet steak, which is coated with a layer of duxelles and wrapped in puff pastry, and is enough for two to four people.
Also worth trying is the "salt block", a daily selection of dry-aged prime beef cuts from artisan suppliers and aged in-house with Himalayan salt.
We review Gordon Ramsay's new Maze Grill in Hong Kong and it hit all the right spots
We also loved the home-made pork pie carved tableside, which comes with cheddar and pickles. The pork pie is made with several parts of the pig, including the belly and shoulder, and it must be the best pork pie this side of Blighty.
Ramsay is known for making British desserts taste good, especially the toffee sticky pudding with pecans, topped with ice cream.
Old Bailey
When: Opened in July
Where: JC Contemporary, Tai Kwun, Old Bailey Street, Central
What: high-end Jiangnan cuisine
Why: We like the way they tweak old classics to elevate the taste.
The interior is contemporary with Chinese accents and covers 3,000 square feet (280 square metres) with an outdoor terrace.
Our stand-out dishes included the Longjing tea-smoked pigeon presented in a copper birdcage glass cover. When lifted, the smoke is released.
We also liked the wok-fried mud crab with Ningbo rice cakes, hairy crab with scallion oil noodles, mala Iberico pork xiaolongbao, double-boiled lion's head hand-minced pork meatball with hairy crab and Ten Treasure Duck.
The signature cocktails have a Chinese theme, such as One Rice Thousand Gold – a mix of hojicha, Chivas whisky, rice milk and tonka beans.
Where to eat in Hong Kong: 8 great places to try this November
Sushi Saito
When: Opened in April
Where: Four Seasons Hotel Hong Kong, 8, Finance Street, Central
What: omakase
Why: Chef Ikuya Kobayashi – a protégé of chef Takashi Saito – starts his omakase at 6pm precisely. Although dishes can change daily, we loved Hokkaido horsehair crab served with a dab of mild vinegar and pregnant spear squid, with egg adding a creamy taste to the sweet squid.
The yuzu-dusted monkfish liver, the dual uni (sea urchin) from Kyushu and Aomori, and the grilled sea perch rounded up our favourites from the starters.
Then we had the horse mackerel served with a dollop of puréed chives, and sweet prawn and marinated tuna and tuna belly.
One of the selling points of the Hong Kong restaurant is that it serves the identical menu to Sushi Saito in Tokyo.
Theo Mistral by Theo Randall
When: Opened in April
Where: Grand Stanford InterContinental Hong Kong, 70, Mody Road, Tsim Sha Shui East
What: Mostly homestyle Italian with some dishes from the south of France and Spain.
Where to eat in Hong Kong: 8 great places to try this October
Why: The must-tries on this celebrity chef's menu are the signature cappelletti di vitello, a handmade pasta stuffed with slow-cooked veal and pancetta mushrooms and Parmesan and the pappardelle con ragu di Manzo – venison slow-cooked in tomato sauce with the pasta soaking up all the rich flavours, which is delicious.
The desserts are amazing, especially the Amalfi lemon tart, the pannacotta with strawberries and ricotta cheesecake with vanilla ice cream.
Want more stories like this? Sign up here. Follow STYLE on Facebook, Instagram and Twitter