How an eco-focused resort in Bali can help you to feel good and do right by the planet
When we go on holiday, it's easy to overindulge, whether that be on luxury shopping, entertainment, or dining.
When someone is changing our bedlinen every day and there's a giant jacuzzi in our hotel bathroom, and when we're in the mood to splurge on ourselves, it's easy to forget about the environmental impact we cause and the waste we leave behind.
However, people are becoming increasingly aware of their careless travel habits and eco-tourism is booming.
Up to 86 per cent of travellers would be willing to spend time on activities that offset the impact of their stay, says travel booking website Booking.com. This could include tree planting, visiting an animal sanctuary, or taking part in a beach clean-up.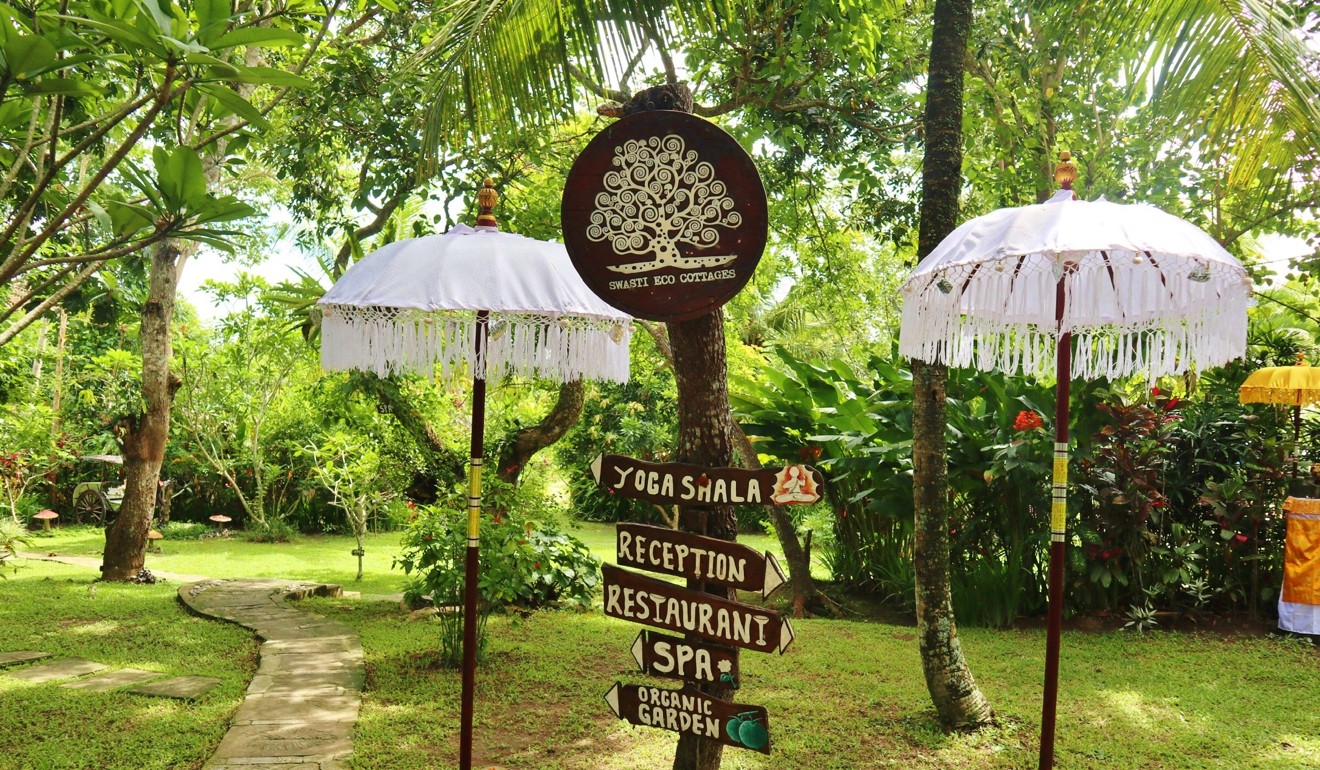 I recently had the chance to visit Swasti Eco Cottages – a retreat that describes itself as "a Conscious Village" – in Bali, Indonesia.
It was my first time staying in such accommodation and it has motivated me to make more mindful choices in my future travels.
What is a 'conscious village'?
With a series of private cottages made from recycled wood, Swasti tries to respect the environment by creating as little environmental impact as possible.
Although most hotels these days encourage guests to avoid having their towels changed daily and reduce their use of air conditioning, Swasti takes it a step further.
The retreat uses chemical-free, natural cleaning products in each cottage. In addition, all toiletries and linens are locally made, organic and support the Balinese community.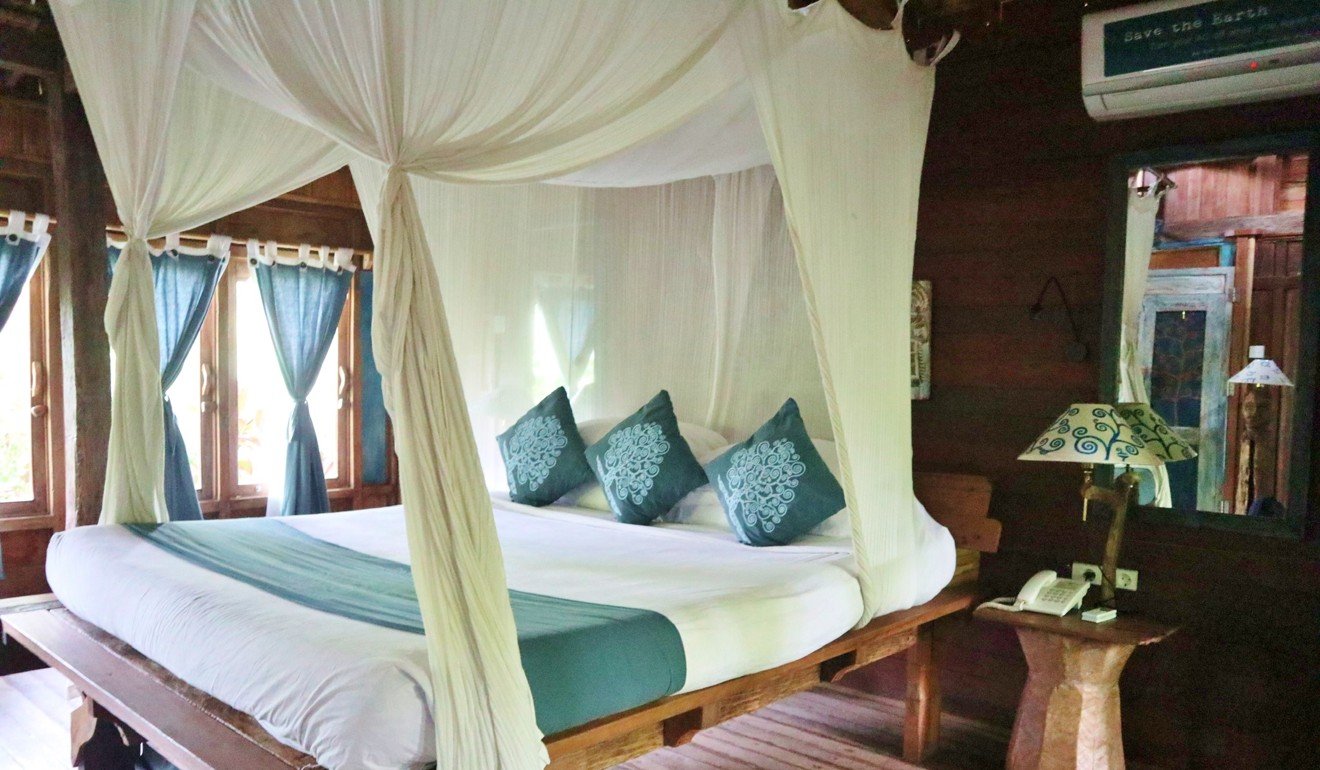 To reduce plastic, Swasti provides a gallon (3.8 litres) of fresh drinking water in each cottage, which is refilled every day. Instead of a general rubbish bin, each cottage has a set of recycling bins.
The village does not provide any single-use plastics. This is so refreshing, especially in Asia, where recycling facilities are often non-existent, and plastic water bottles are often the only choice for guests.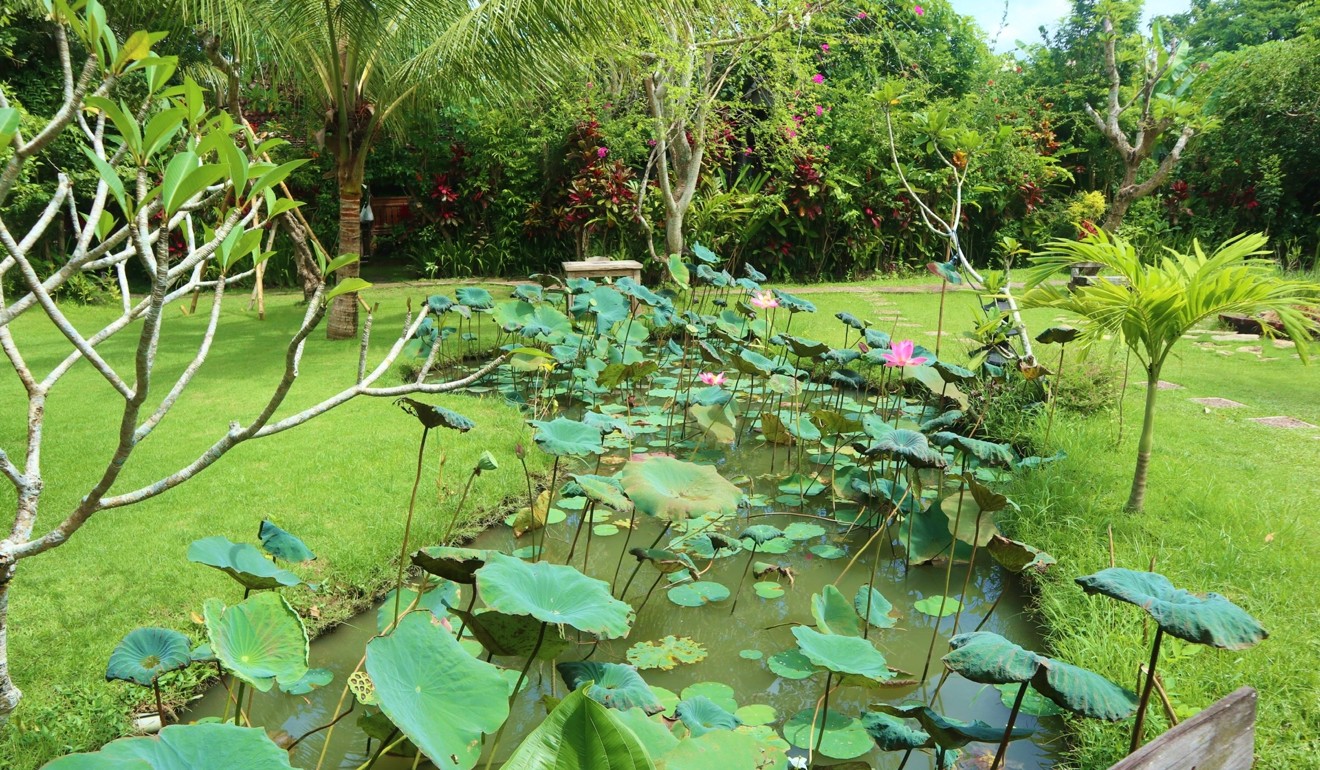 Eco-friendly reminders are everywhere – from using one of the village's recycled shopping bags, opting for a fan instead of an air conditioner and limiting water usage.
Being conscious – without sacrificing comfort
Staying in an eco-focused village doesn't mean sacrificing comfort, though.
Swasti provides all the luxuries you would expect in an upmarket resort, including an organic restaurant, healing spa, saltwater tropical pool, and yoga classes.
It also offers meditation classes, including aerial silk lessons, Reiki and children's circus arts classes.
Room service is available, a lavish vegetarian breakfast buffet is provided, and morning coffee is delivered fresh to your front door every day. You can also indulge yourself with afternoon tea, relax with meditation, or just curl up with a good book in Swasti's peaceful green areas.
In the village's organic cafe, Beloved Cafe, dishes are made using organic herbs and vegetables. These ingredients are grown in Swasti's organic gardens, which occupy half of the village's land.
Food waste is composted and the village's resident pet goats create natural fertiliser.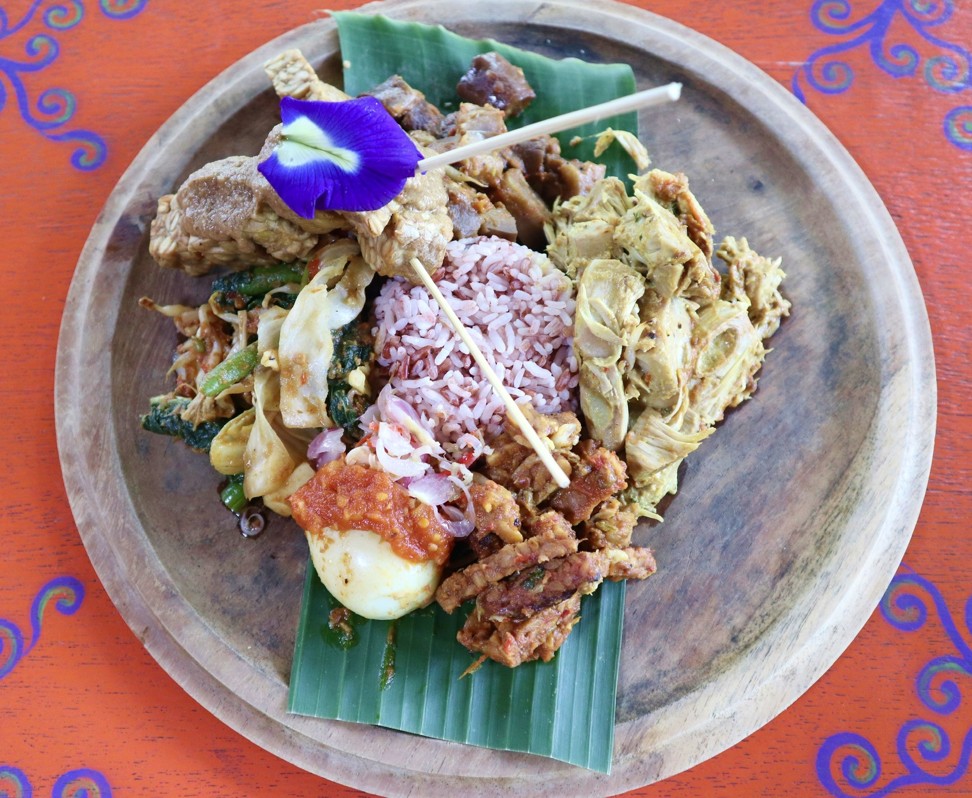 The menu is extensive and, besides providing sustainable meat, offers many vegan, vegetarian, raw and gluten-free options. The menu comprises mostly Balinese dishes, which creates less of a carbon footprint.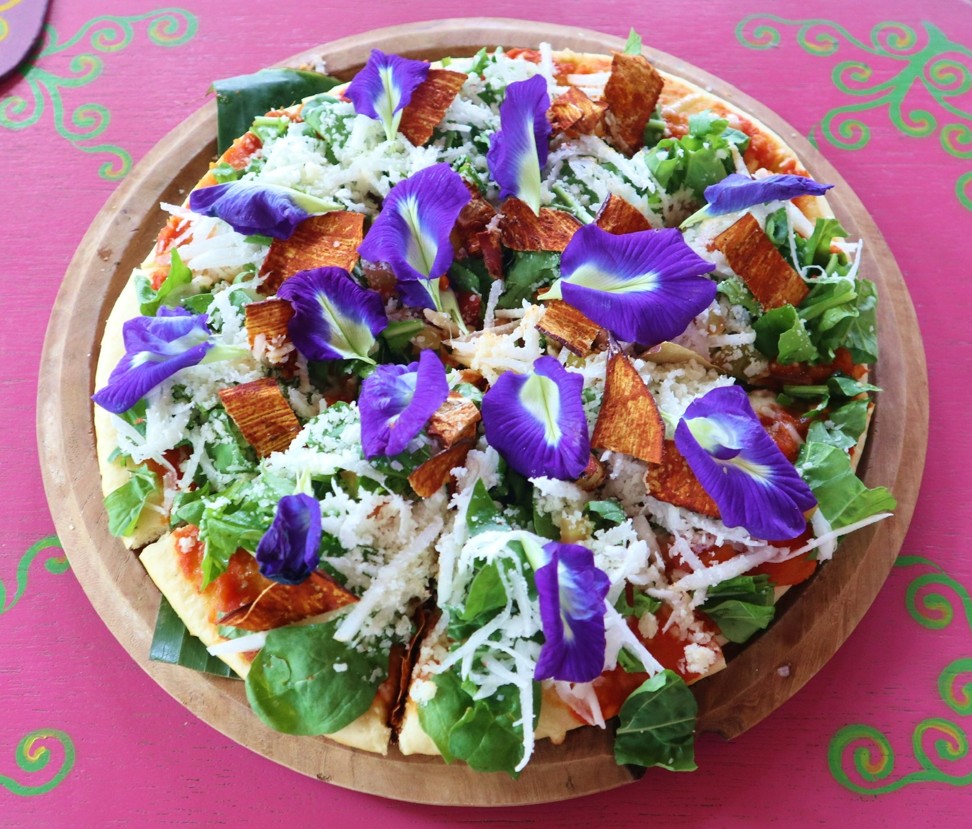 The best thing about staying in an eco cottage is that you feel more connected to nature – literally.
As the village is located outside the town of Ubud, it's surrounded by jungle and wildlife.
It's common to hear lizards crawling on your cottage roof, birds chirping outside your window and frogs singing at night. To me, this was a bonus.
Tips to reduce your impact
According to Swasti, when foreigners visit Bali, they have a much bigger negative effect on the environment than the locals.
They say visitors use 10 times more water than the Balinese. With greater numbers of people having the means to travel more frequently, this can pose huge environmental devastation.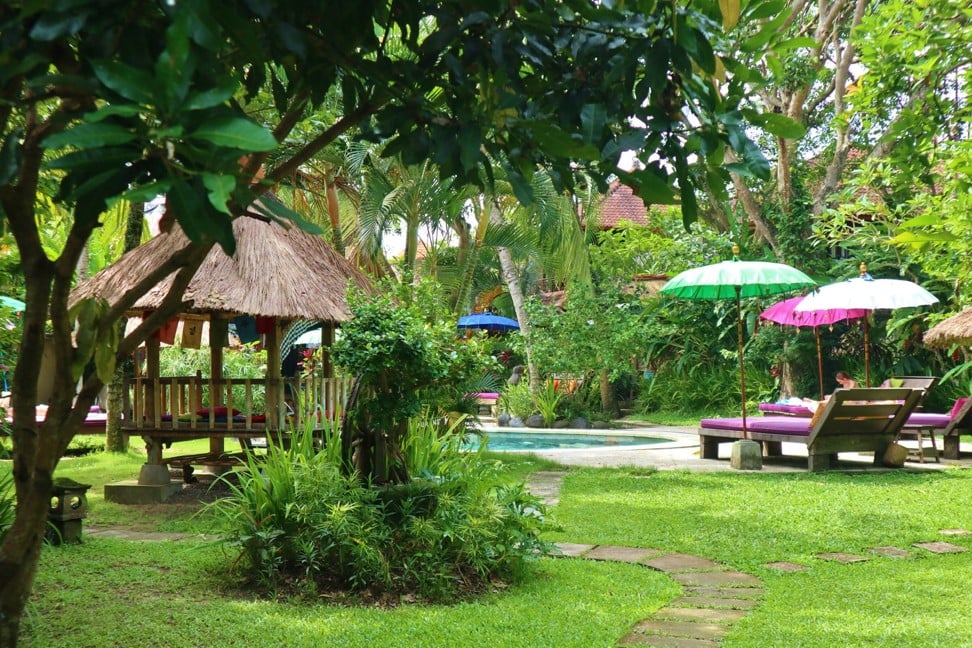 If you don't get the chance to stay in an eco village, you can still be environmentally conscious on your next trip.
Support small communities by buying locally made products and souvenirs. Instead of choosing imported Western meals, eat the local cuisine – this provides better-tasting and more nutritionally dense food and also creates a smaller carbon footprint. Avoid single-use plastics by bringing your own reusable containers.
If you want to help the communities where you stay, choose sustainable and low-impact excursions. You can also take a cooking class where the food is fed to the homeless, visit an animal sanctuary instead of a zoo, or take a walking tour instead of a bus tour.
You'll return home with memorable cultural experiences – and feel good about doing right by the planet.
Find about more about Swasti at baliswasti.com
Want more stories like this? Sign up here. Follow STYLE on Facebook, Instagram and Twitter

Tourists are choosing Earth-friendly retreats such as Swasti Eco Cottages, which urges its guests to save water, eat local food and save the environment