Who are the driving forces behind Beyond Meat and Impossible Foods?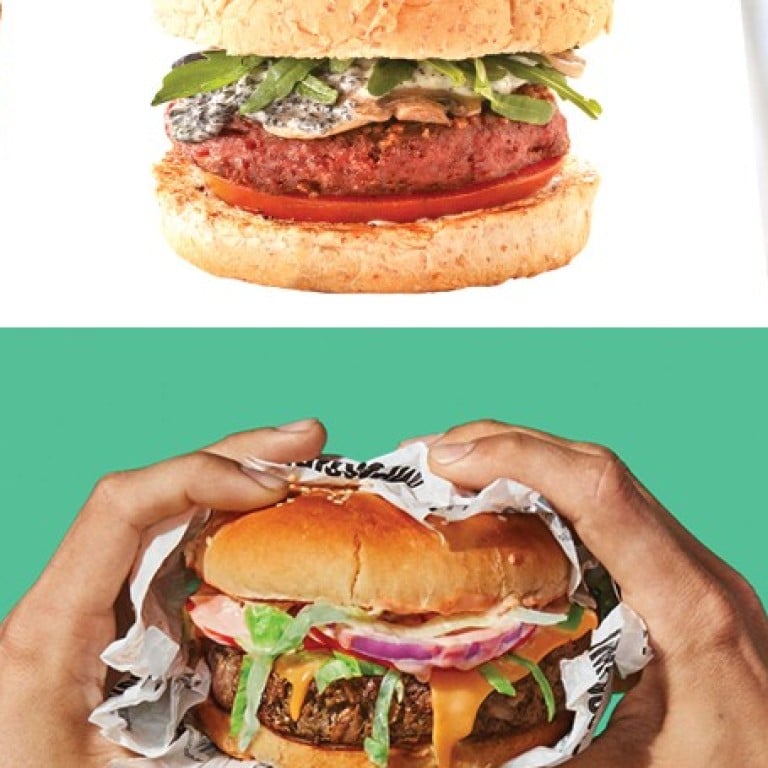 Plant-based meat is not only for vegans these days. Its popularity is spreading around the world.
The Beyond Burger is being sold in the meat freezers of supermarkets across the United States while the Impossible Burger is becoming a permanent fixture in fast-food chains, such as Burger King.
Yet both of the American companies making the plant-based meat alternatives, Beyond Meat and Impossible Foods, have also made their products available in Singapore and Hong Kong.
Just like cat and dog lovers, people seem to have their favourite among the two, and feel very strongly about it.
Although they are competing companies (with both CEOs – Beyond's Ethan Brown and Impossible's Patrick O. Brown – even sharing the same surname), each of them acknowledges that the other company only helps to expand the plant-based meat market.
While both companies strive to produce a similar product, they each use different ingredients, resulting in "meat" that is varied in both taste and texture.
Yet who are the people behind these companies, and why have high-profile figures such as Bill Gates, Leonardo DiCaprio, Katy Perry, and even Li Ka-shing invested so much in them?
Beyond Meat – Ethan Brown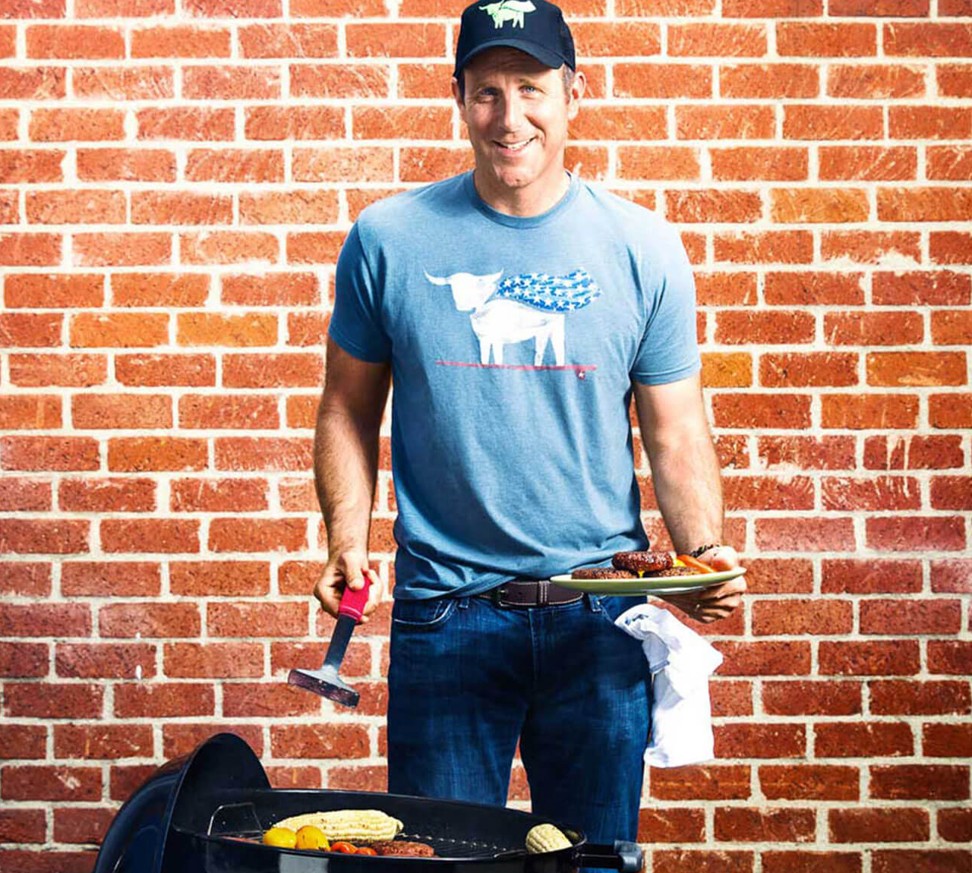 Growing up on a hobby farm in Western Maryland, in the US, Ethan Brown found it difficult to differentiate between his pets and livestock, questioning why we eat the animals that we do.
Now Los Angeles-based, he started his career working in clean energy after graduating from Columbia Business School, and has been a vegan for almost two decades.
He founded Beyond Meat in 2009 as a way to create an alternative "clean fuel" for the human body, in the hope of becoming part of the generation that disconnects the concept of "meat" from animals.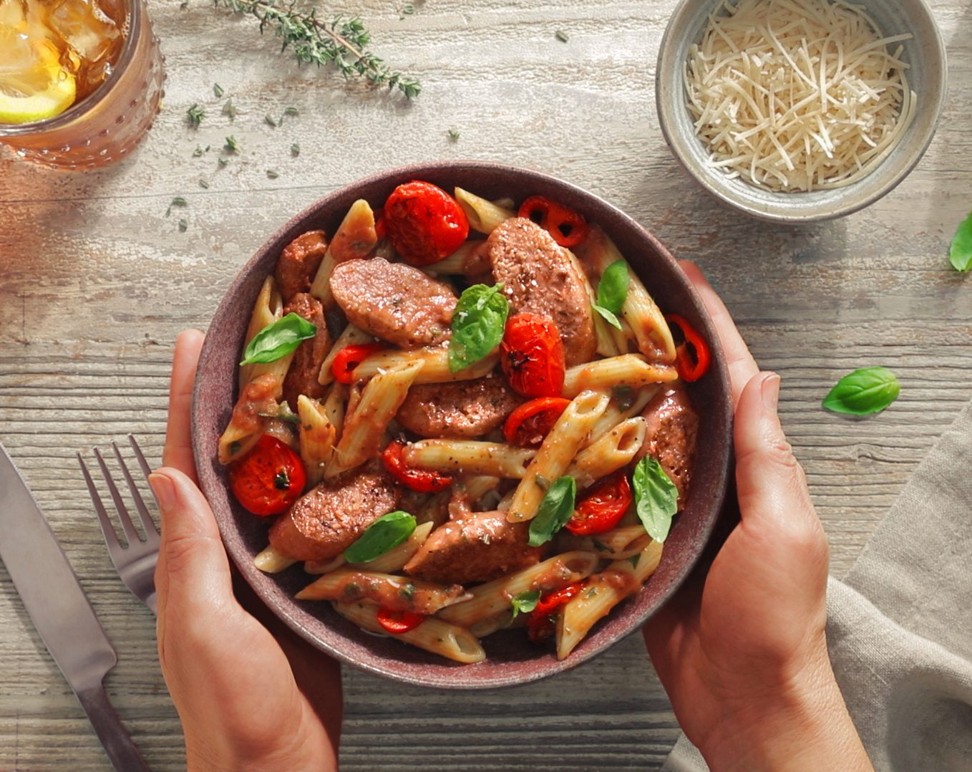 In interviews, he says that he does not want to stop people from eating what they love – meat – but instead wants to change people's idea of what "meat" is.
He has spent years learning how we can create the same composition of animal flesh using ingredients from plants.
Brown has mentioned putting a chicken breast through a magnetic resonance imaging, or MRI, machine – which uses magnetic fields and radio waves to produce detailed images of the inside of the body – early in his career to study the "architecture of meat".
The biggest factor for Brown is the environmental impact of animal agriculture.
He said that the world's current eating habits involve "a system that's not gonna work moving forward".
Consumers of Beyond Meat seem to agree, as its products have been flying off shelves, while the company has struggled to keep up with demand since its conception.
Beyond Meat started off by launching "chicken" strips at the popular high-end US supermarket Whole Foods and sold an estimated week's worth of product in only one hour.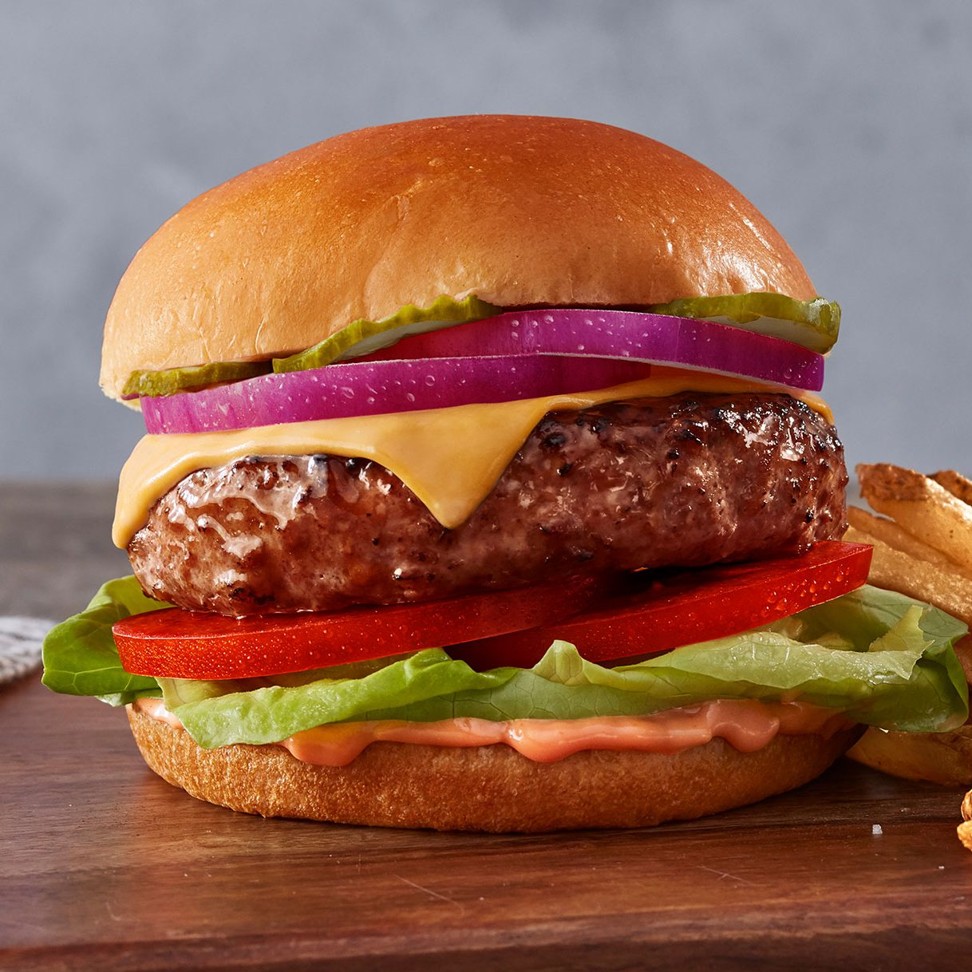 In a landmark move, Whole Foods was the first distributor of the Beyond Burger to display it in the meat counter – much to the chagrin of the meat industry, which has been campaigning for plant-based companies to remove the word "meat" from their labelling.
Brown says this had been a huge step in the company's success because most people go to the meat section for their protein, rather than the "alternative meat" section hidden away in a small corner of a supermarket.
The Beyond Burger, which uses pea protein, coconut oil, potato starch and beetroot to mimic a "bleeding" patty, was launched in Hong Kong in 2017 by social enterprise Green Monday.
It is available across North America in restaurant chains such as Carl's Jr., A&W and, most recently, in Tim Hortons restaurants across Canada. The Beyond Sausage launched in Hong Kong last year.
What makes Brown such a passionate CEO is that he is willing to spend the money to research and advance plant-based meat to create a more expansive space in the market, not only for himself, but also for his competitors.
As a newly public company in the stock market, the company's stock price has tripled in only a short time, with Beyond Meat's revenue expected to double within the next year.
Brown emphasises the importance of learning from his mistakes, as well as being completely transparent with his company.
He invites people into Beyond Meat's production facilities to see exactly how each burger is made – something that factory farms would never do.
By changing our notion of "meat" to plant-based versions, Brown says that we can feel good about what we buy as far as health, environment and animal welfare are concerned.
He says that it is an easy step for those of us who feel helpless about solving global warming.
Impossible Foods – Patrick O. Brown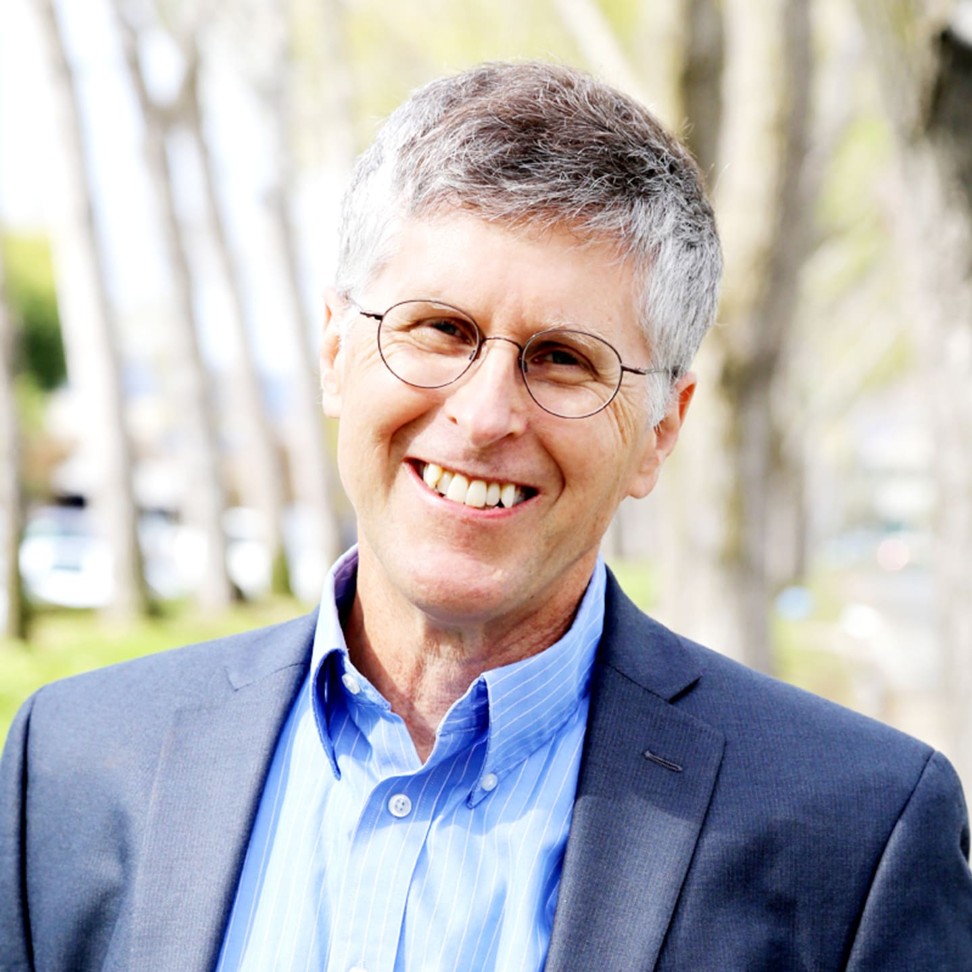 Impossible Foods' story is an interesting one, ever since founder Patrick O. Brown's childhood.
His father was in the Central Intelligence Agency, the US government foreign intelligence agency, so the family of nine moved around a lot.
Eventually, Brown settled down as a Stanford biochemistry professor specialising in DNA research, yet wanted to reduce the environmental impact of animal agriculture.
He left his prestigious career to create his own Silicon Valley start-up company, which launched in Redwood City, California, in 2011.
The famous Impossible Burger was unveiled in 2016, containing coconut fat, wheat and potato protein in its patty.
It came to Hong Kong last year, appearing in well-known burger outlets such as Beef and Liberty and May Chow's Little Bao.
The burger has since transitioned to become soya-based with the launch of the Impossible 2.0 patty earlier this year.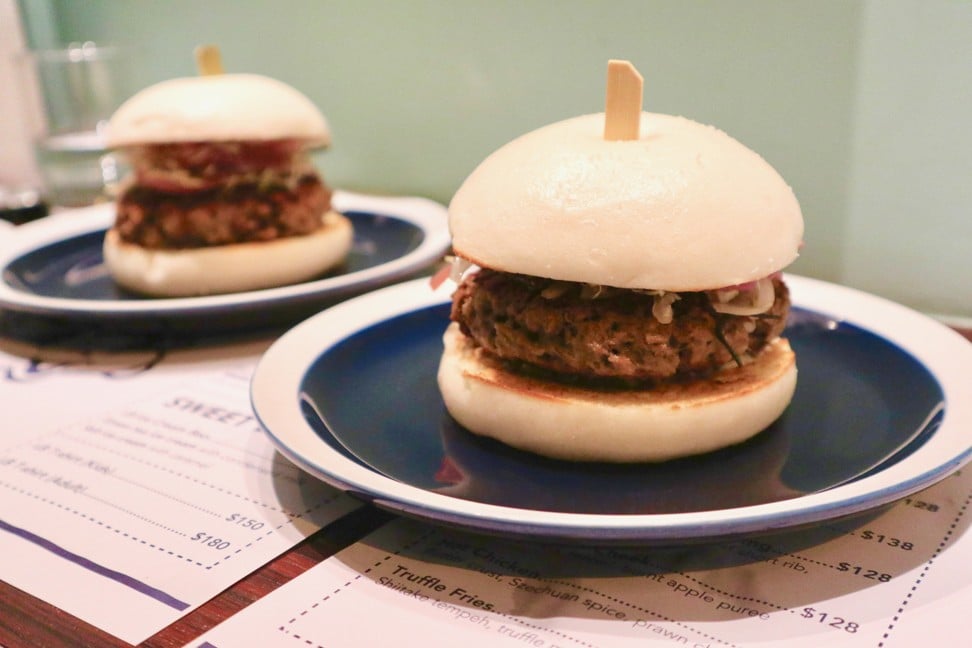 Arguably more "meaty" that the Beyond Burger, Impossible Foods is popular with meat eaters who make up most its consumer base.
Brown and his wife have been vegetarian for over 40 years, becoming vegan more than 15 years ago.
Like Beyond Meat, Impossible Meat has achieved great commercial success, having just recently raised US$300 million to expand its production.
Most impressively, the Impossible Whopper has been launched at Burger King chains in the US, with the fast-food restaurants unable to keep up with its demand.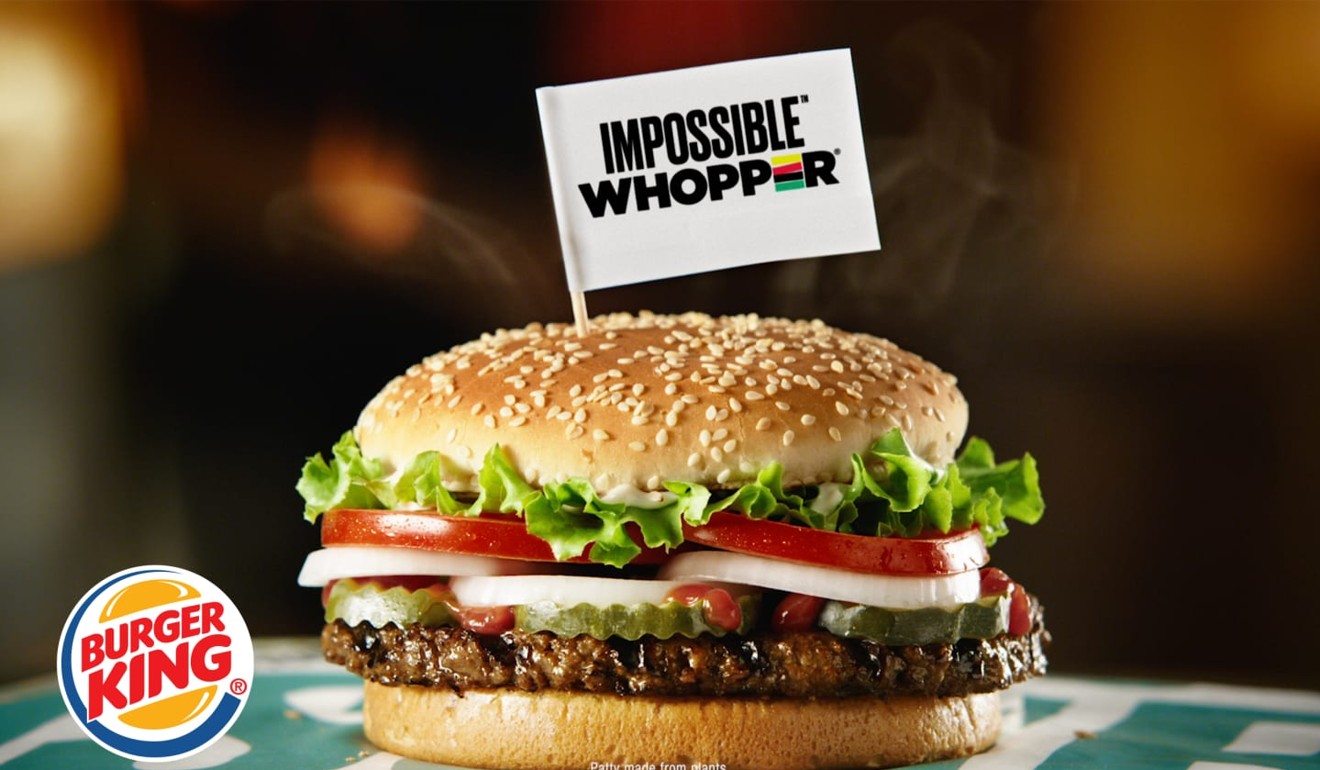 However, this success has not come without controversy.
The burger's main ingredient that gives it a realistic meat-like texture, plant-based heme, has been questioned about whether it's safe for human consumption, even though the US Food and Drug Administration – an agency of the Department of Health and Human Services – has approved it.
In addition, vegans have attempted to boycott the product, since investigations into the company's origins revealed rat tests were used in the initial production process.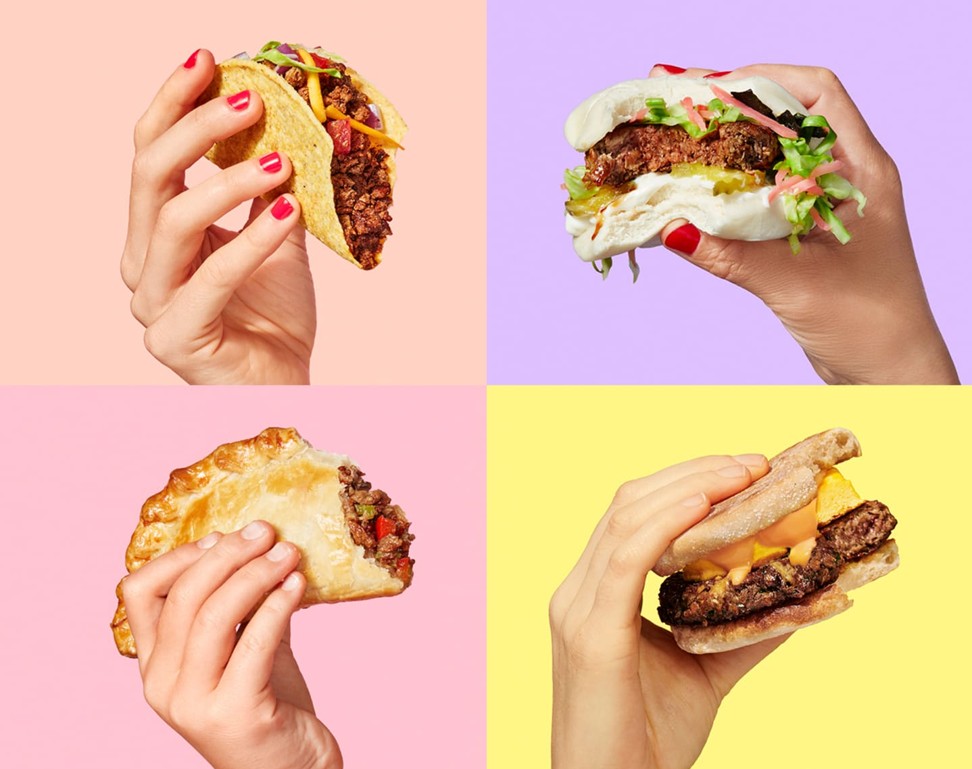 Most recently, the company's shift to GMO soybeans in the creation of the Impossible 2.0 has been off-putting to some, although the company says that GMO soybeans are slightly less damaging to the environment than its non-GMO counterparts.
This year, Impossible Foods will launch a sausage product, and Brown is hoping to get Impossible's range of foods on supermarket shelves in the next year of two.
He says has patents on the technology to replicate other meat products in the future.
Brown says that overfishing is destroying the oceans, so fish would be the next, most in-demand product to be developed.
Want more stories like this? Sign up here. Follow STYLE on Facebook, Instagram and Twitter

Rival US firms are enjoying huge success as their plant-based meat alternatives grow in popularity – with meat eaters, too – across North America, Hong Kong and Singapore