Singapore's best cafes for breakfast and brunch: 21 restaurants serving up Melbourne coffee, avocado toast, delicious pastries and much more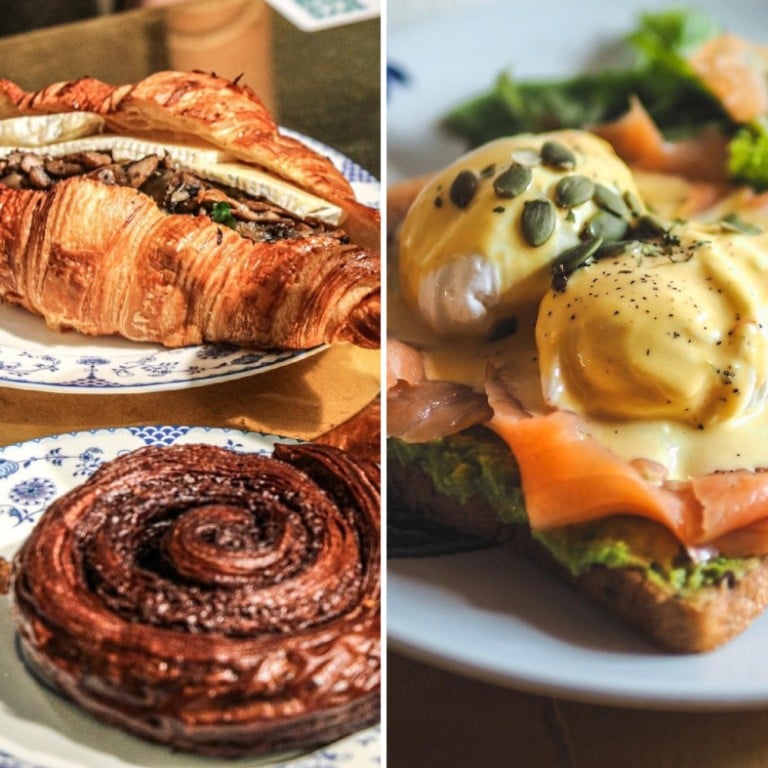 What better way to start a busy day than with a good cup of coffee and a filling breakfast? Early risers especially need a bit of a pick-me-up to stay energised for an entire day of work.
Whether you're an early bird local or visitor in Singapore, we've curated the best breakfast and brunch cafe spots in the Lion City to help you with your early morning routine.
Baker & Cook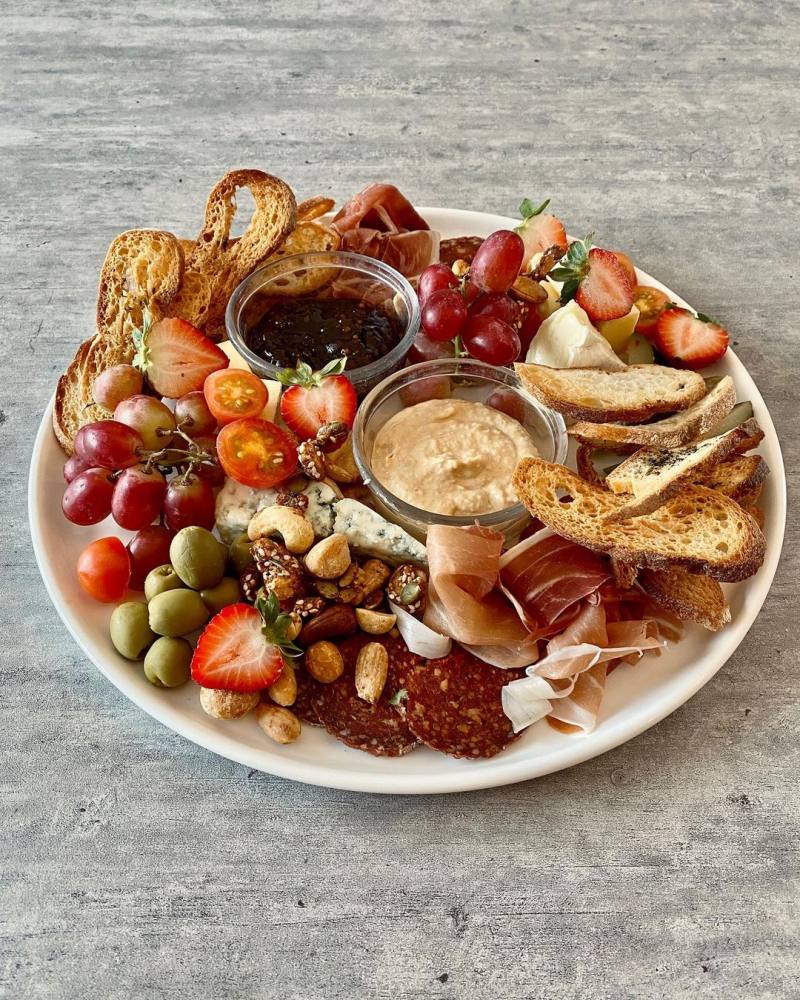 You can enjoy a good breakfast or brunch plate at Baker & Cook, as they have a wide variety of meals fit for the morning.
Patrons can indulge in eggs Benedict, B&C toast of the day, the B&C healthy plate and much more. You can also try their crowd-pleasing favourites like the B&C tartines (French open-faced sandwich), cobb bowl and B&C bowl.
When it comes to drink options, they have everything from Allpress Espresso coffee from New Zealand or Teapigs Tea from the UK.
Locations: Faber Drive, Hillcrest Road and several more.
Bee's Knees at The Garage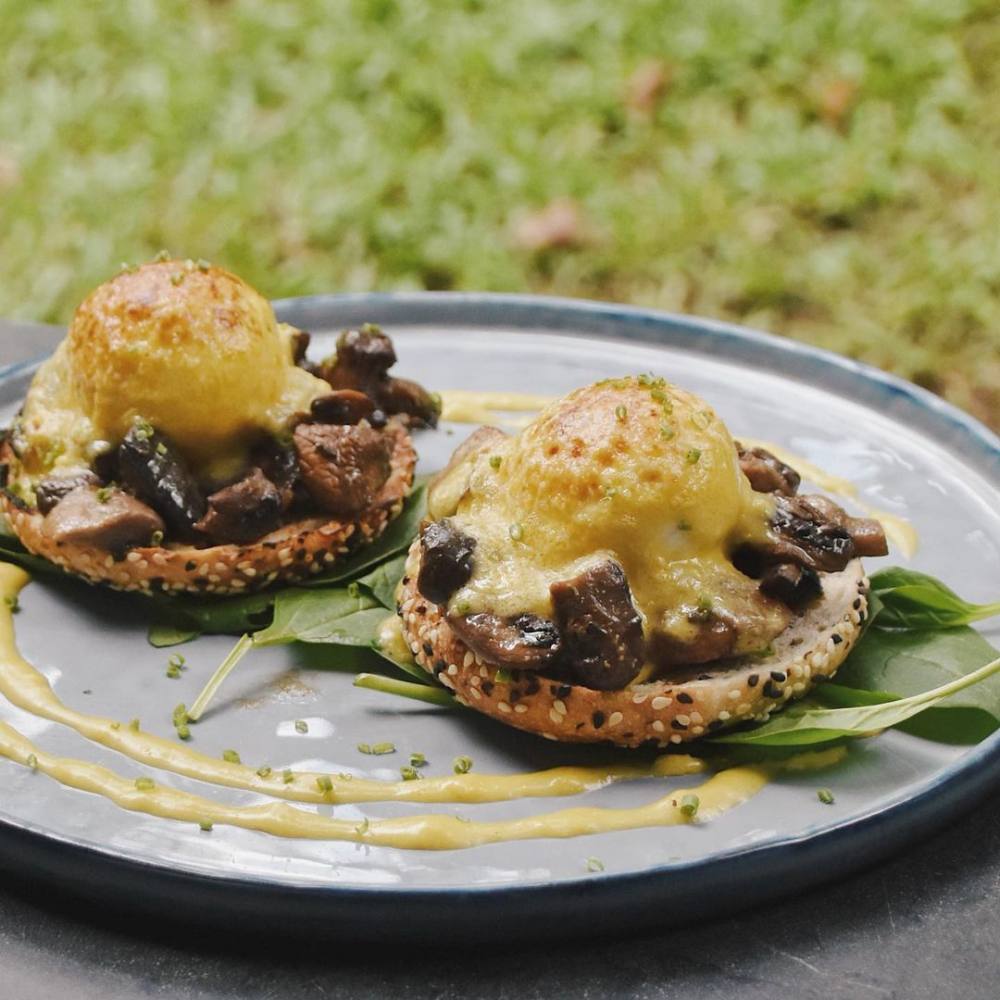 Located right in the middle of the Singapore Botanic Gardens, Bee's Knees at The Garage has an all-day dining menu including, of course, hearty breakfast meals. All dishes on offer are freshly prepared.
Chow down in a calming space away from the bustling city, and bring along the kids (and even pets) since the restaurant has a garden playground too.
Location: 50 Cluny Park Road, Level 1 Singapore Botanic Gardens
The Book Cafe
Is there anything better than enjoying a good book with a cup of coffee? If you agree, then The Book Cafe is the breakfast spot for you. You'll find a living room space where you can enjoy all-day breakfast delights such as bratwurst, eggs Benedict, eggs blackstone, French toast and plenty more.

Location: 20 Martin Road, Seng Kee building, No 01-02
Boomarang
Indulge in an Aussie-style breakfast at Boomarang cafe, bar and bistro. This cute spot by the river serves up Australian cuisine that will have you ready to face the day, like scrumptious bacon and egg rolls, Boomarang Benedict or sourdough toast with avocado.

You can also bring the kiddos along and treat them to a dish or two from Boomarang's children's menu. If you're not much of a coffee person, they also serve breakfast cocktails, from the Breakfast Martini to the Grand Mimosa to the Latte Martini. Count us in.

Location: 60 Robertson Quay, No 01-15 The Quayside
Canopy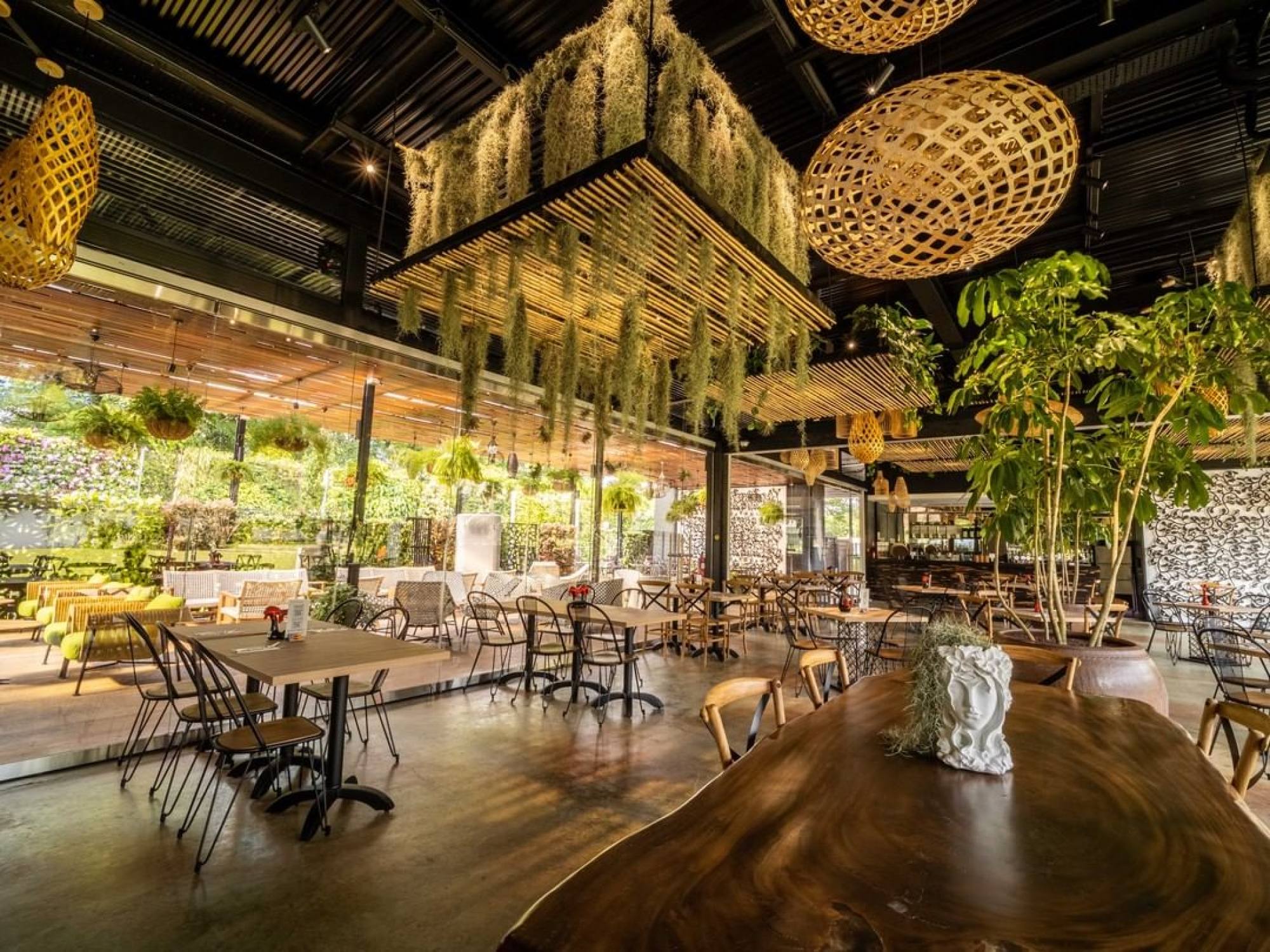 Thanks to the gorgeous surrounding gardens, Canopy is a great spot for a hearty breakfast as the sun streams through its large windows. The restaurant's brunch items are also available until 2pm, so you can rock up at 11am and still enjoy a lazy morning.
Locations: No 01-01, 33 Hyderabad Road HortPark and 1382 Ang Mo Kio Avenue 1 Bishan Park 2
Carrotsticks & Cravings Cafe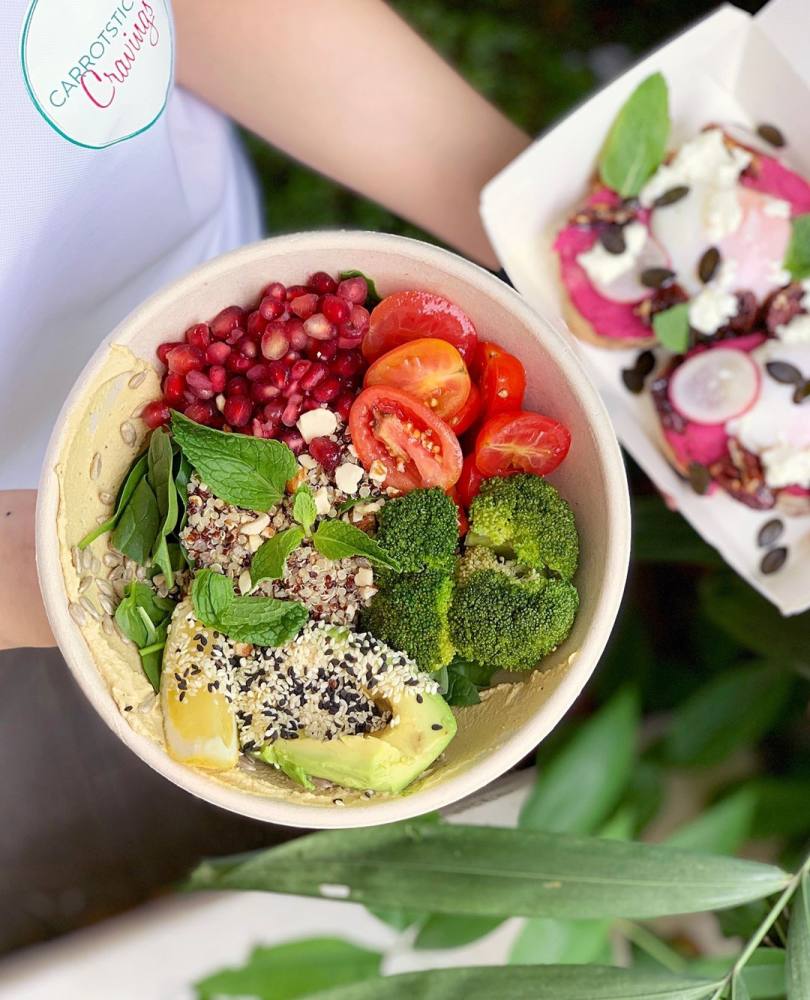 Next on our list is Carrotsticks & Cravings Cafe. Not only will your cravings be satisfied, but this particular cafe is the Little Red Dot's premier health food haven.
Carrotsticks' vegan and vegetarian dishes are all gluten-free, dairy-free and sugar-free, so you can drop by and indulge in must-tries such as the restaurant's signature smashed avo and authentic Melbourne coffee entirely guilt free. That makes a nice change eh?
Locations: 75E Loewen Road and 7 Rodyk Street No 01-34
Common Man Coffee Roasters
Coffee aficionados will love the locally roasted beverages on offer at this award-winning spot, which also does excellent breakfast and brunch places.

Locations: 22 Martin Road and 11/12 Stanley Street
Craftsman Specialty Coffee
Support local businesses by visiting independent restaurant, Craftsmen Specialty Coffee, for its wide variety of speciality coffee and tasty brunch dishes. Established in 2013, this little cafe is great at both sweet treats and hearty meals.
Locations: Visit the restaurant's website for details
Da Paolo Gastronomia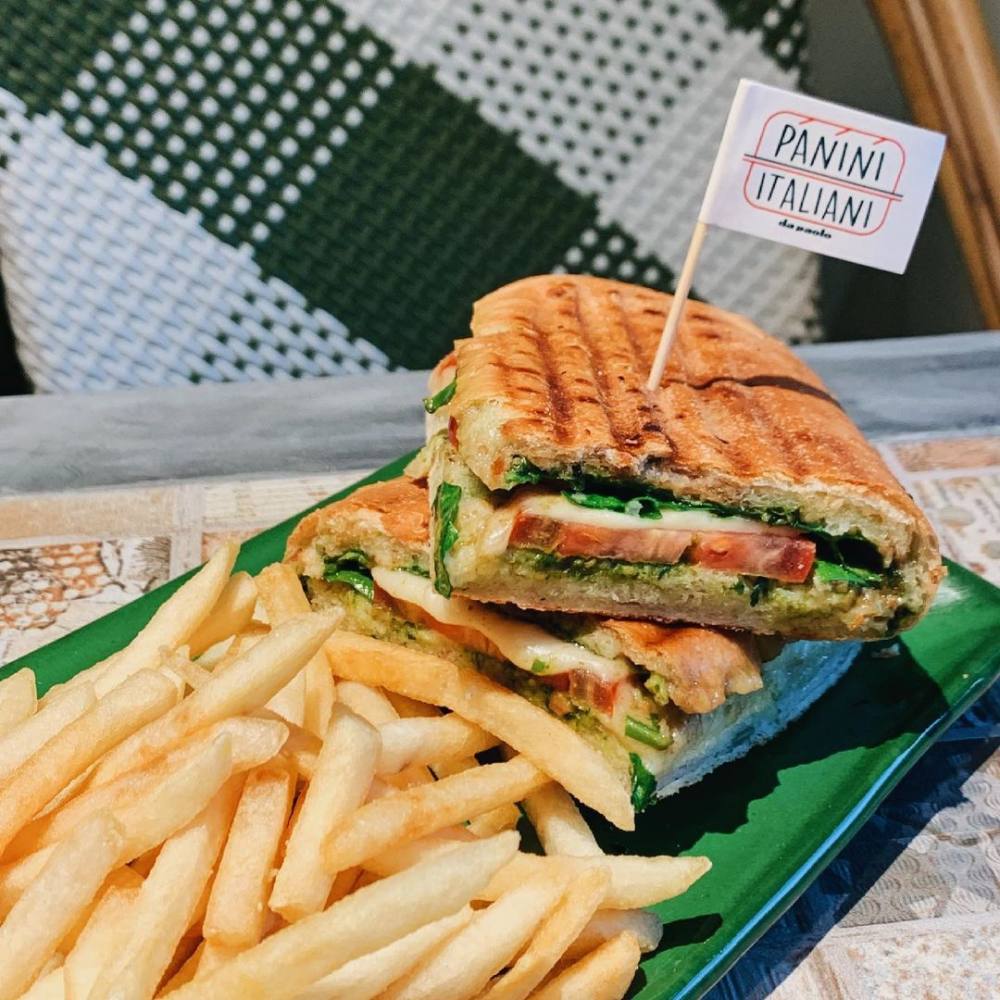 Even on your busiest of days, it's important that you don't miss having breakfast in the morning. Luckily, Da Paolo Gastronomia has various locations island-wide to serve you great-tasting food and an equally good cup of coffee.
You can take some time to indulge in a whole brunch after your early school run.
Not only do they offer a wide array of fresh food, but they also have imported fine foods from Europe that you just have to try.
Locations: Visit the restaurant's website for details
Forty Hands
Locally roasted in Senoko, the coffee at Forty Hands is tasty indeed, as it's freshly roasted and made by expertly trained baristas.
Too busy to sit down for a cup? You can get coffee on the go by picking it up at the cafe or have it delivered via GrabFood. With the cafe's partnership with BioPak, you'll also be doing our planet Earth a huge favour with packaging that is made from renewable resources like paper and plants.
Locations: 78 Yong Siak Street, 163078; 226 East Coast Road, 428923
Group Therapy Coffee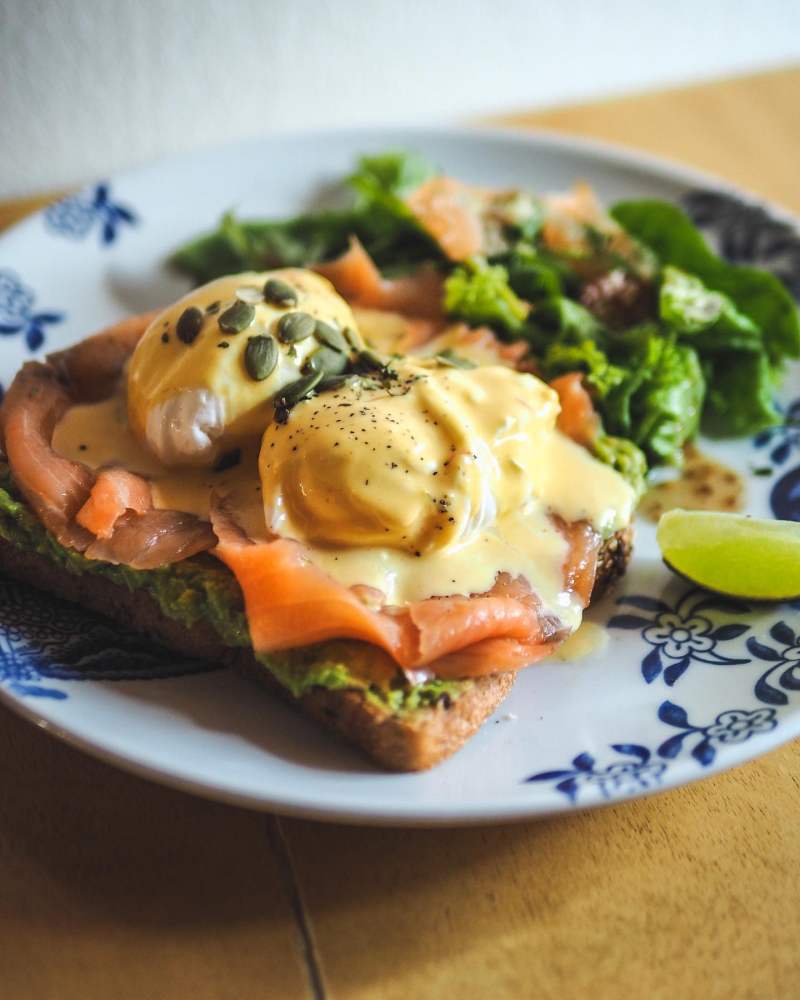 True to its name, a cup of coffee from this cafe first thing in the morning will feel like therapeutic comfort as it offers a cosy space for good food and drinks.
Group Therapy Coffee is actually a local group of breakfast cafes and restaurants that bake their own bread and cakes.
You can either enjoy a light meal or indulge yourself in a whole brunch with choices including Savoury Crepes, Poached Eggs On Toast, Skinny Eggs Ben and many more.
Locations: 30 East Coast Road 01-01, 428751; 181 South Bridge Road 01-05 and K1-04, 058743
Jimmy Monkey
Drop by Jimmy Monkey for some hearty soul food and coffee made by the cafe's Slayer espresso machine. This will surely give you the kick you need to stay energised throughout the day.

Aside from providing you with a much needed coffee fix, the cafe also has food you can't miss, from pastas, fish and chips, cakes, ice creams and more.

Locations: 01-51 One-North Residences, 9 One-North Gateway, 138643; 2 Paya Lebar Road, 01-10 Park Place Residences at PLQ Singapore, 409053
Kith
Have a simple yet hearty breakfast at Kith, which serves up whole meals, acai bowls, cakes, pastries and – of course – coffee. You can have your breakfast and brunch delivered to you, or you can pick it up from one of Kith's many outlets around the island, which open as early as 7am.
Locations: Visit the restaurant's website for details
Nassim Hill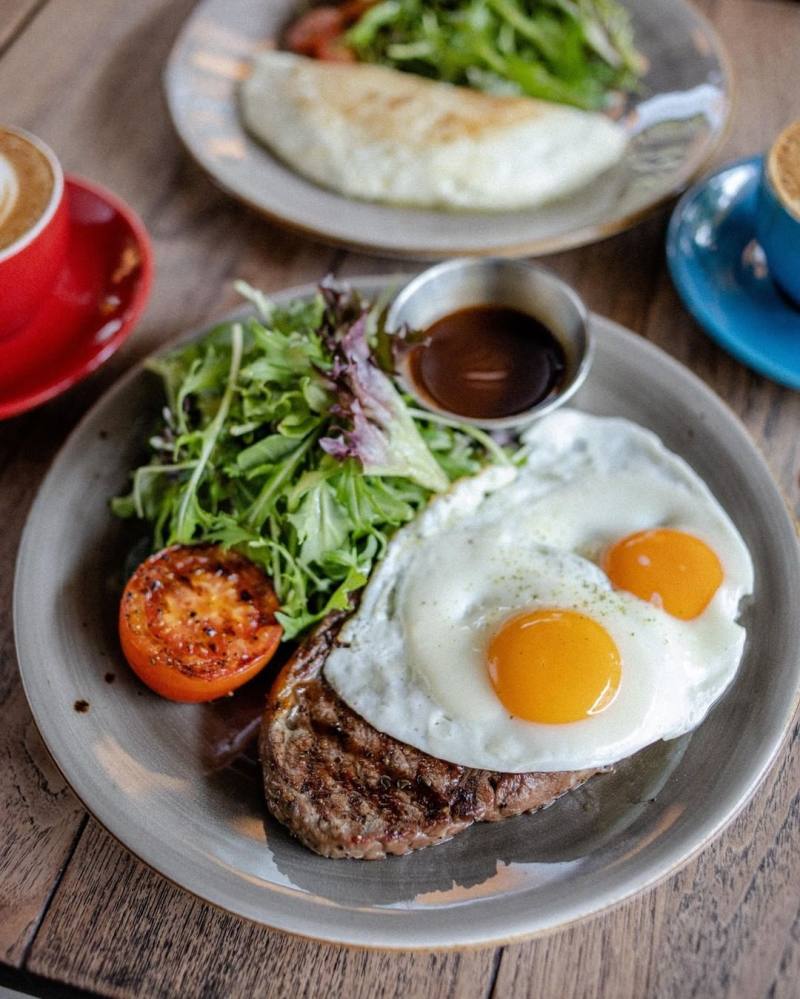 With locations at Tanglin and Killiney, Nassim Hill provides a place for customers to relax and enjoy good food as well as drinks with loved ones. If you're looking for a simple yet comforting place to spend your mornings, this is the spot to check out.
Locations: 56 Tanglin Road, 01-03 Tanglin Post Office Building, 247964; 1 Killiney Road, Level 2 Killiney Post Office Building, 239518
PS. Cafe
With a wide array of outlets island-wide, PS. Cafe not only serves coffee, but also offers food you would normally find in fast food joints. This includes pizzas, burgers and hearty salads. Of course, you can still enjoy classic cafe treats including cakes, puddings and tarts, as well as its famous truffle shoestring fries.
Locations: Visit the restaurant's website for details
Rabbit Carrot Gun
Eat, drink and relax at Rabbit Carrot Gun where the breakfast menu celebrates classic British dishes as well as modern international cuisine. Its East Coast branch opens at 8.45am.
Locations: East Coast 47-49, East Coast Road 428768; Marina One 5 Straits View, #01-20 Singapore 018935
Riders Cafe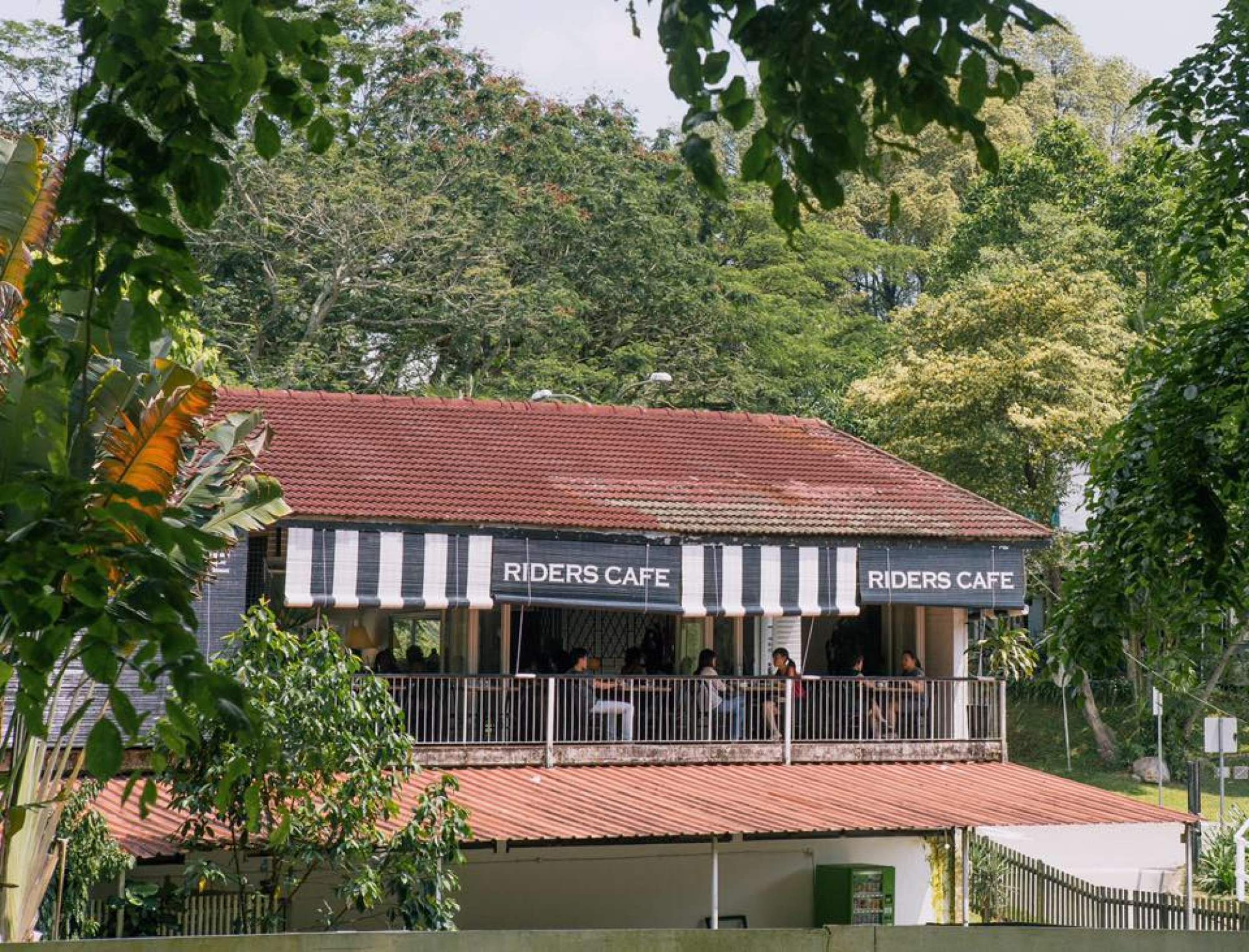 With operating hours starting at 8am, Riders Cafe offers good coffee alongside delicious contemporary comfort food in the almost untouched area at Bukit Timah. Take a break for a while and enjoy a steaming hot cup with dishes made from top quality, fresh ingredients.
Location: 51 Fairways Drive 286965
Sarnies
Indulge in a hearty, Aussie morning meal made from all things fresh at Sarnies with a cup of freshly roasted in-house coffee. Delicious morning meals include the bacon and egg sandwich, breakfast wrap, avocado toast with eggs and acai breakfast bowl.

Location: 136 Telok Ayer Street 068601
Tiong Bahru Bakery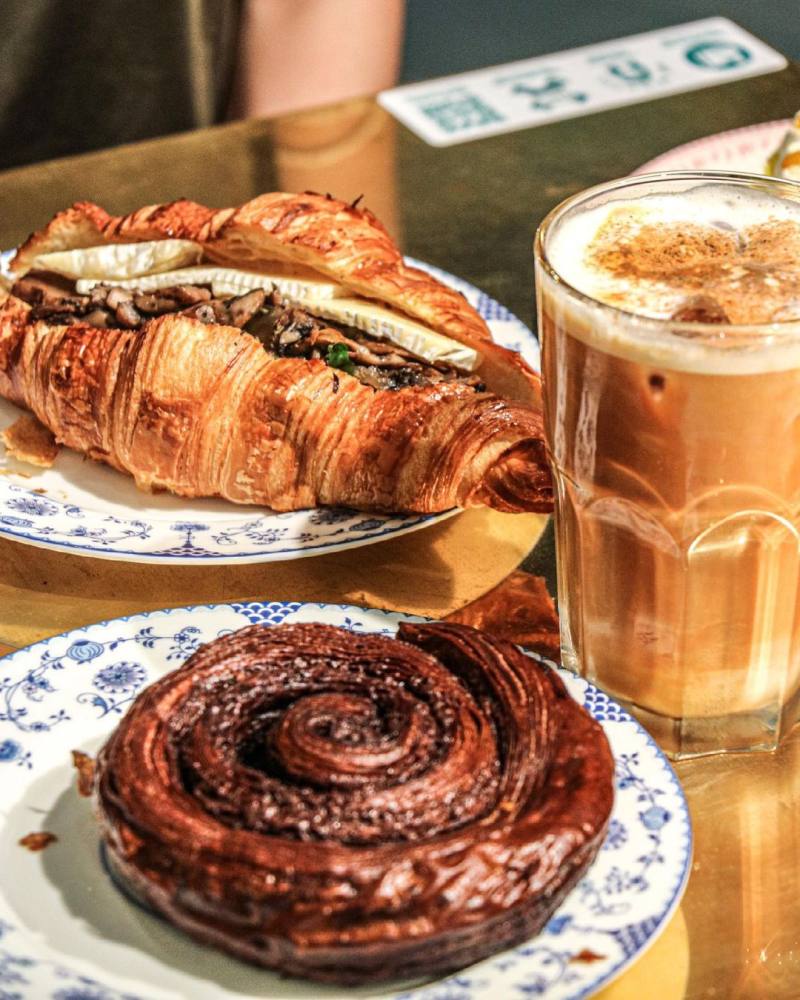 Start off your day at Tiong Bahru Bakery, which opens at 7.30am, where an assortment of baked goods and beverages await. Enjoy a warm croissant with your macchiato, or maybe a kouign-amann with a cup of tea.
Location: Visit the restaurant's website for details
Toby's Estate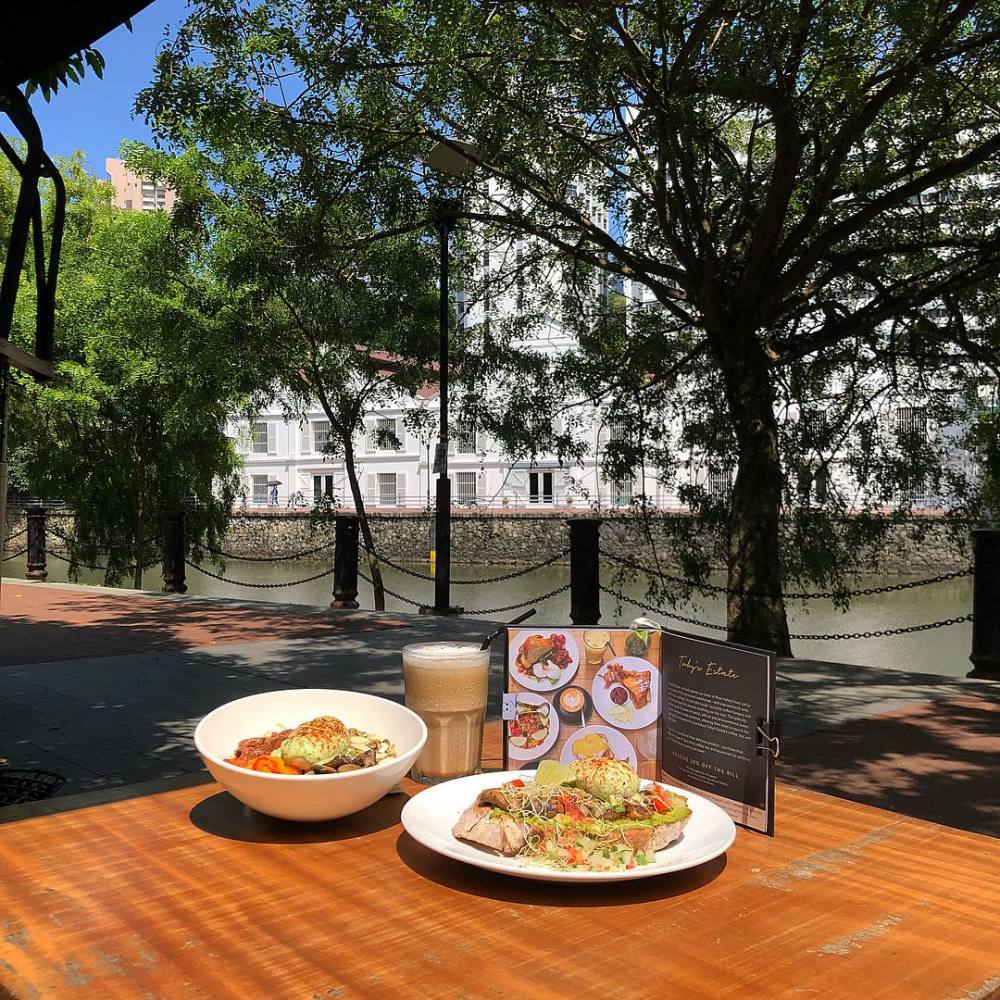 Toby's Estate is where you can have a delectable breakfast and excellent coffee with some of the best riverside views in Singapore. Their locations open fairly early in the morning, and they also have kid-friendly branches so you can bring the whole family along for brunch during the weekends.
Location: Visit the restaurant's website for details
Wildseed Cafe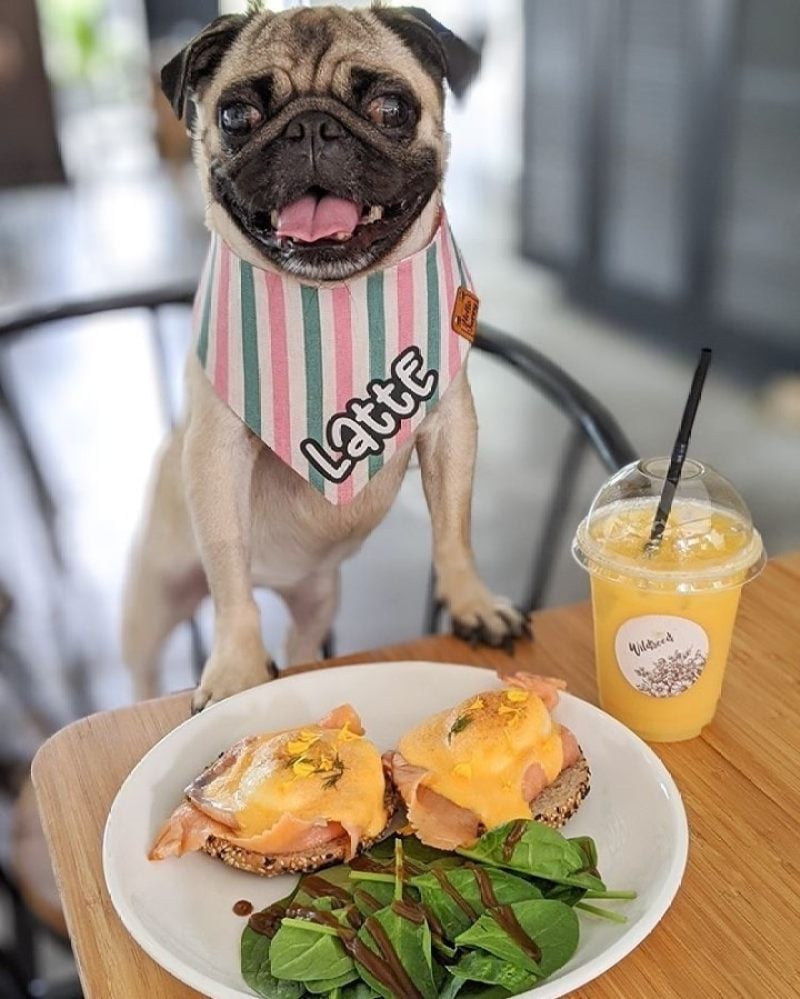 Wildseed Cafe is pet-friendly so if you wanted, you could take your dog for a walk and also enjoy a good cup of coffee on the way. The cafe serves freshly roasted coffee, floral cakes and pastries. You can also order a hearty brunch during the weekends.
Location: Visit the restaurant's website for details

Wildtree Cafe is a pet-friendly eatery, while Bee's Knees at The Garage – in the middle of Singapore Botanic Garden – has a playground for kids
Indulge in eggs Benedict at Baker & Cook or The Book Cafe, or go healthy at Carrotsticks & Cravings Cafe, serving vegan and vegetarian fare that's gluten-free too