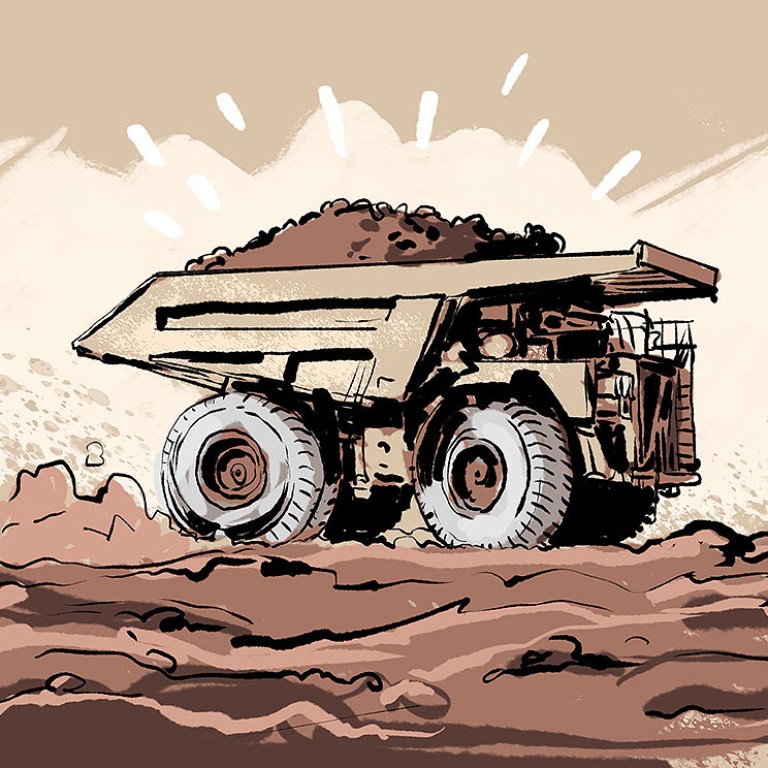 Rare earths are found in everyday items, from TVs to smartphones and fridges
Contrary to their name, rare earths are as abundant in the Earth's crust as tin or lead
China produces 71 per cent of the world's rare earths, and speculation is mounting that this may be a bargaining chip in trade talks
There are 17 rare earth elements in the periodic table which, contrary to their name, are as abundant in the Earth's crust as tin or lead.
Because rare earths are always fused with other minerals before use, many countries are reluctant to invest in rare earth mines. They are often deemed too expensive and environmentally damaging to extract and refine in commercially viable quantities.
But rare earths are essential to hi-tech, renewable-energy and defence-related technologies.
Rare earths in the home
Rare earths are essential to a range of products we use every day, including smartphones, electric vehicles and wind turbines.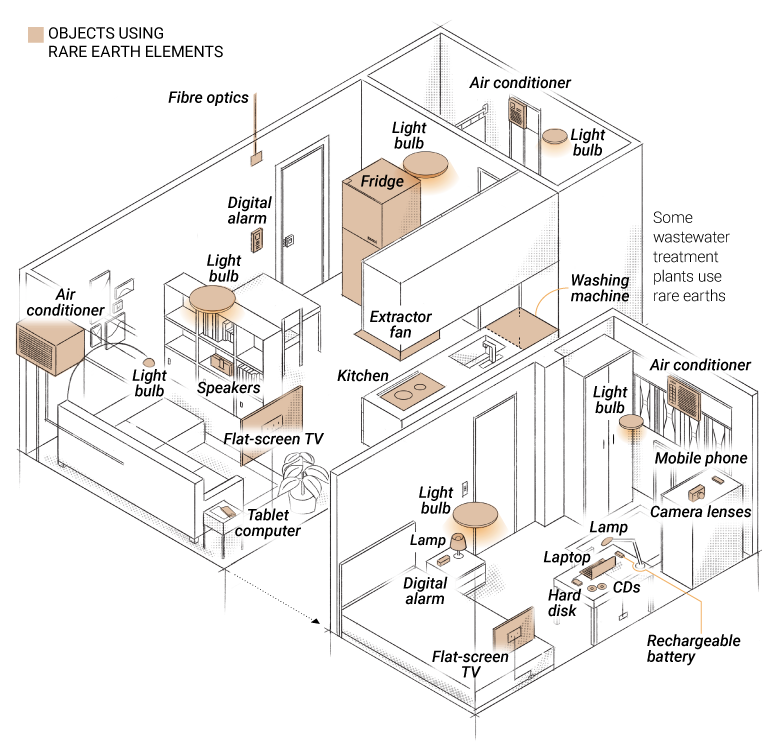 Rare earths are often used in magnets found in compressors and motors, such as those in your air conditioner, refrigerator and washing machine.
Three minerals are used to make LED screens – such as those in your television, tablets and mobile phones. Their red-green-blue phosphors help to power screens.
Rare earths are also used to make computer hard disks, as well as CD-ROM and DVD disk drives.
Mobile phones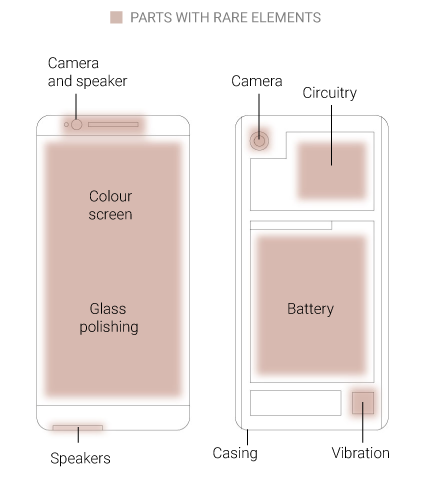 Various components in mobile phones contain rare earth elements, such as cameras, batteries and colour screens.
Despite being vital for almost all its components, only 0.25g of rare earths are needed to manufacture a mobile phone.
Other uses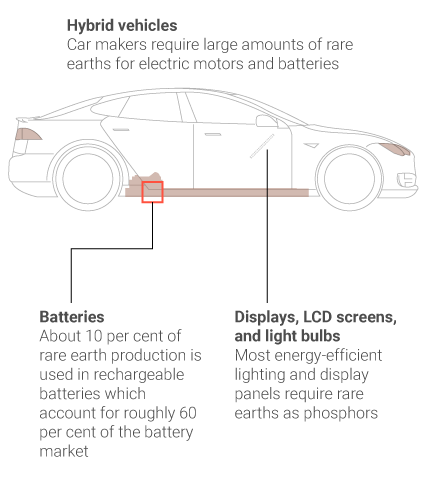 Makers of hybrid vehicles require large quantities of rare earths for electric motors and batteries. Rare earths are also used when building guidance systems and sensors for missiles.
Magnets made using rare earths are usually called permanent magnets, or perma-magnets, and are greater in strength than traditional magnets.
The importance of rare earths to the trade war
The United States is a major importer of rare earth compounds and metals, which are needed for the country's defence, energy, electronics and electric vehicle industries.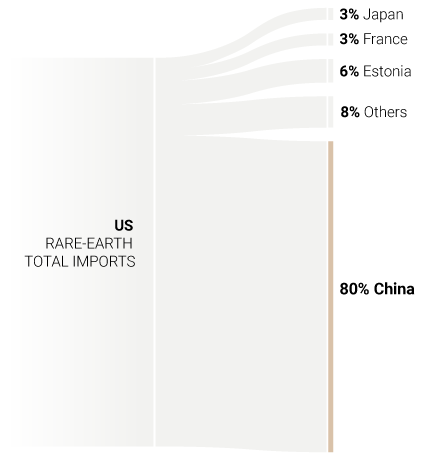 With rare earths classified as critical minerals, the US looks increasingly vulnerable to disruptions in their supply chain.
Brazil, Vietnam, Russia, India, Australia and the US have large reserves, but China is responsible for 71 per cent of global production.
It is the world's top producer and exporter, and has the largest reserves of rare earths at its disposal.
China's production is centred on six state-owned mining companies but illegal extractions are common. The government is currently fighting to eliminate illegal mining to ensure the country's reserves of rare earth minerals remain the highest in the world.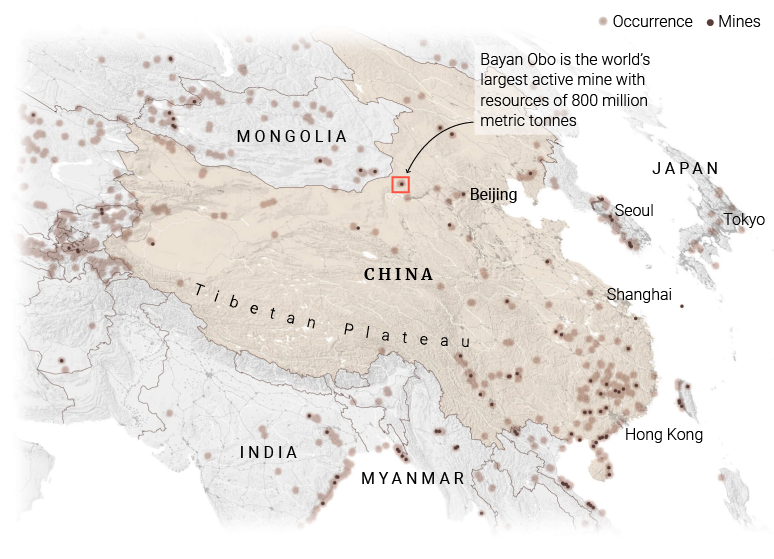 There is mounting speculation that China may use rare earths as a bargaining chip in future negotiations. Beijing enacted a ban on exports of rare earths to Japan in late 2010, a move thought to be in response to a territorial dispute between the neighbouring countries.
Japan and China are currently America's only sources for rare earth magnetic materials.