Official head of China's Protestant churches says religions must be purged of 'Western influences'
Religion overseer Xu Xiaohong bangs drum for Xi Jinping's campaign to purge faith in China of 'subversive' foreign characteristics
'Sinicisation' of religion has sparked international condemnation because of intensified repression of believers
The senior Chinese official who oversees state-sanctioned Christian churches has pledged to rid the faith in China of any Western "imprint" and called for further "Sinicisation" of religion.
Xu Xiaohong, chairman of the National Committee of the Three-Self Patriotic Movement (TSPM), a government-controlled body that runs state-approved Protestant churches, on Monday attacked what Beijing perceived as "Western influence".
"[We] must recognise that Chinese churches are surnamed 'China', not 'the West'," Xu told delegates to the Chinese People's Political Consultative Conference at the Great Hall of the People in Beijing.
"The actions by anti-China forces that attempt to affect our social stability or even subvert the regime of our country are doomed to fail," he said.
Xu's speech was scripted to demonstrate support for President Xi Jinping's campaign to "Sinicise" religion. The campaign has sparked international condemnation because of intensified repression of believers, especially Protestants, Catholics and Muslims, who the party fears could become tools of foreign influence or ethnic separatism.
It has coincided with a sweeping security and religious crackdown in the far western region of Xinjiang, where an estimated 1 million Uygurs and other Muslim minorities are reported to be held in internment camps for political indoctrination.
For the officially atheist party, the Sinicisation campaign is an attempt to take religion under its absolute control and into line with Chinese culture.
According to a five-year plan to Sinicise Protestant churches released by the TSPM and the China Christian Council – another government-backed governing body – efforts to make the faith more "Chinese" included a new translation and annotation of the Bible.
It also demanded Chinese traditional culture be integrated into liturgy, sacred music, clerical clothing and church buildings. Examples given included using traditional Chinese tunes to compose hymns and encouraging Christians to practice calligraphy and Chinese painting.
In China, Protestantism and Catholicism are two of the five officially recognised religions. Christianity and Protestantism were translated as the same term in Chinese and often conflated, while Catholicism has a separate translation.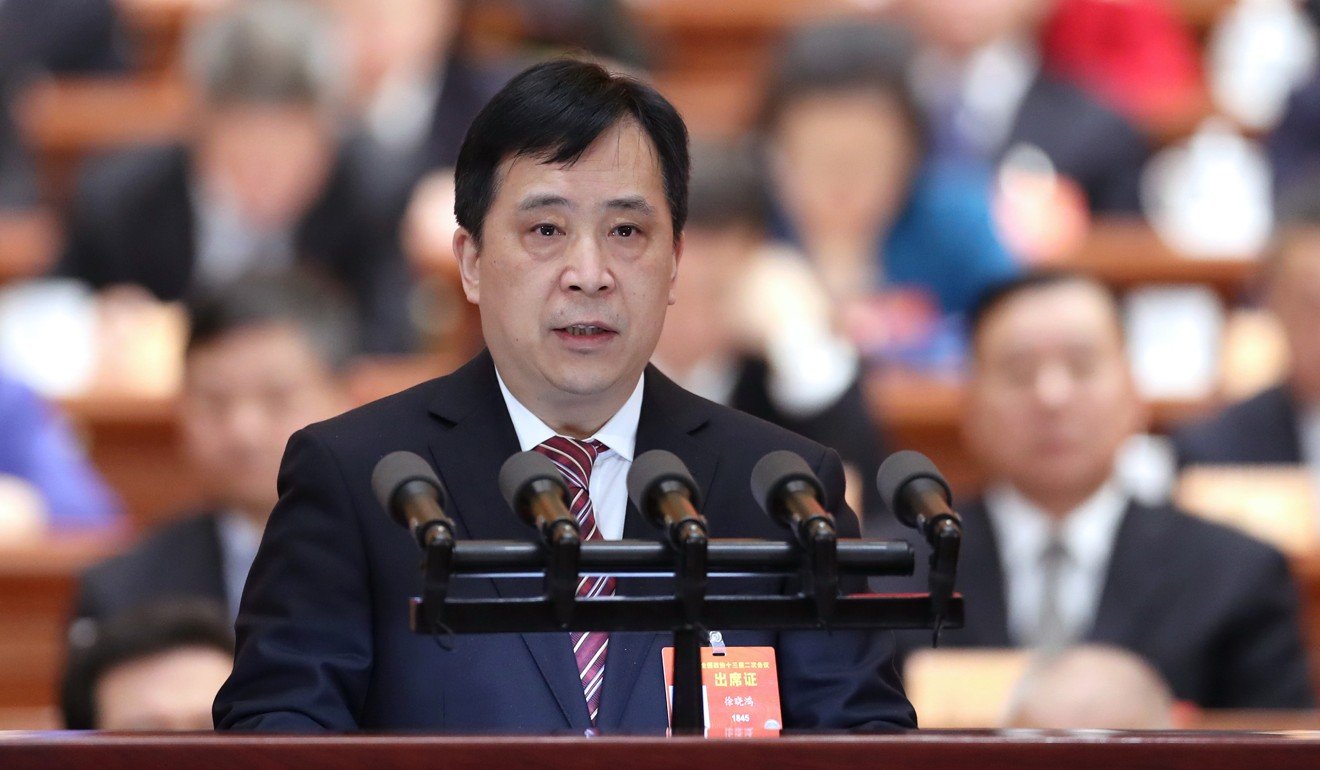 "In modern times, Christianity was spread widely to China along with the colonial invasion of Western powers, and was therefore called a 'foreign religion'," Xu said on Monday, striking a nationalist tone to underline the need for Sinicisation.
"Some believers lack national consciousness, and that's why we have the saying: 'one more Christian, one less Chinese'."
According to Xu, attempts to Sinicise Christianity began before the establishment of the People's Republic of China in 1949. He hailed the Boxer rebellion of 1900 and the anti-Christian movement of 1922-27 – both characterised by large-scale violence against Christianity and foreigners – as examples of such efforts.
Xu warned of the "prominent problems" facing churches in China, which included the "infiltration of foreign forces" and illicit prayer gatherings.
In China, all religious organisations, including churches, must be approved by the government, with their activities strictly regulated and monitored.
Over the past year, a wave of underground congregations – including the Zion Church in Beijing and Early Rain Covenant Church in Chengdu, both prominent "house churches" – have been forced to shut, with their members and pastors interrogated and detained.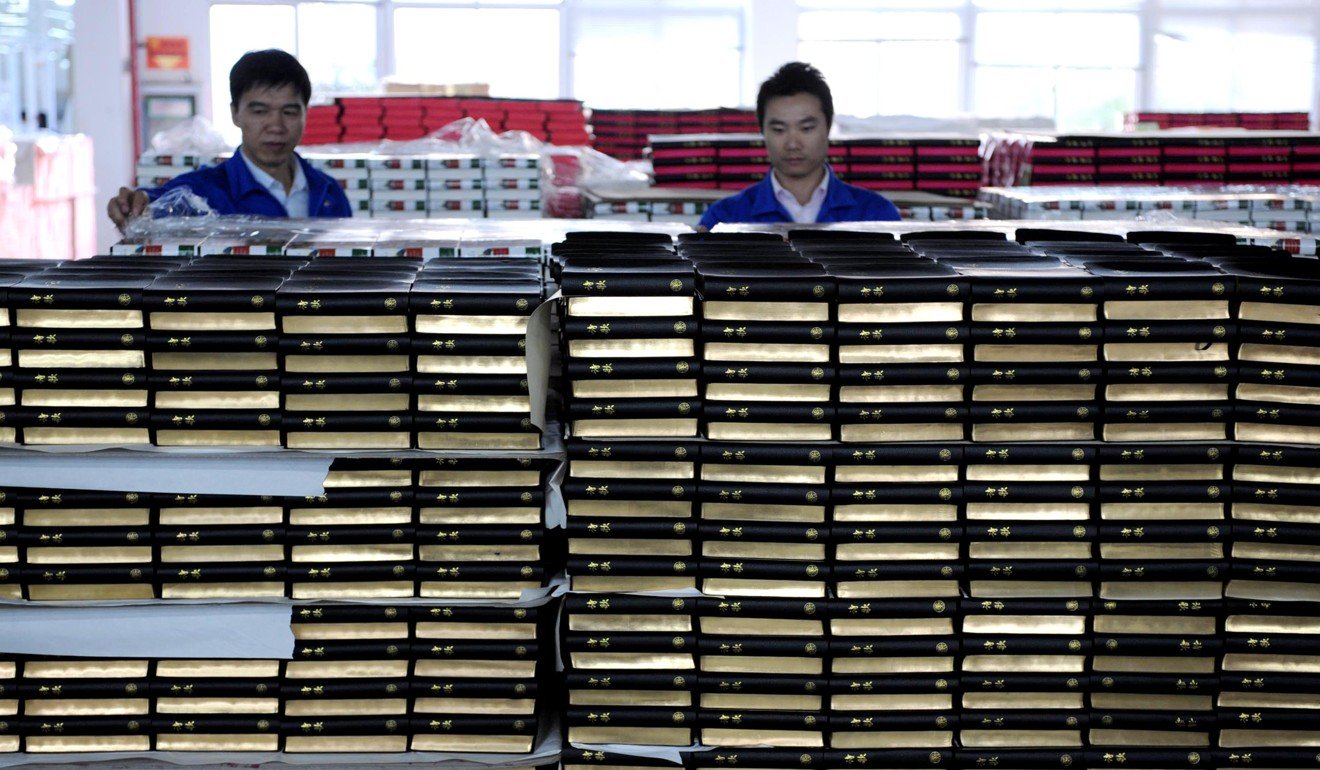 "We all know very well that in comparison to other religions, Protestantism in China carries a heavier historical burden and faces greater pressure from reality in its push for Sinicisation," Xu said.
This, he said, required the faith in China to rid itself of all imprints of a "foreign" religion, establish its own Chinese theology, continually drawing on the fine traditions of Chinese culture and to promote and practice the core values of socialism.
"No matter how much effort or time it takes, our resolution in upholding the Sinicisation of Protestantism will never change, and our determination to walk a path that is adapted to a socialist society will never waver," he said.
This article appeared in the South China Morning Post print edition as: Christian churches mu st be 'more Chin ese'