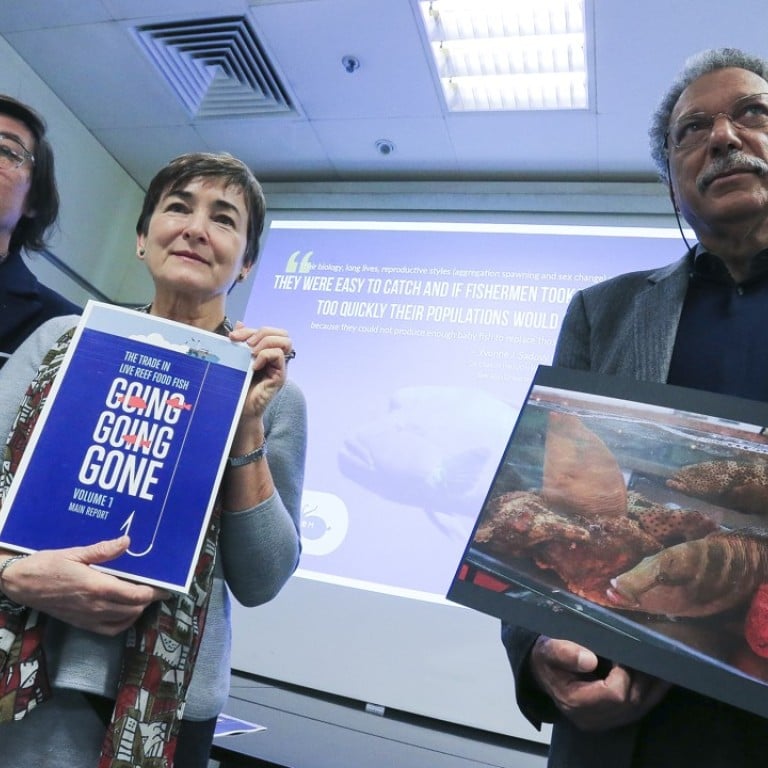 Hongkongers appetite for reef fish 'unsustainable', study shows
Hong Kong has the second largest per capita consumption of seafood in Asia, at more than three times the global average
Hongkongers appetite for reef fish such as grouper could mean such dishes will be gone from diners' tables in the next couple of decades, according to a new study.
Environmentalists and academics warned the city, known as a "food paradise", will fail to create a sustainable trade chain and marine environment if it continues its current trading and eating pattern.
The green activists also criticised the government for its "outdated" regulations on the trade of live reef fish, which allow for their import and export.
The study, which compiled data from the past two decades to shed light on the dark side of the trade, was jointly released by the University of Hong Kong's Swire Institute of Marine Sciences, ADM Capital Foundation and the WWF Coral Triangle Programme on Thursday, around two weeks ahead of the Lunar New Year.
The festival falls on February 16 this year, and eating fresh seafood is part of the Chinese culinary tradition.
"The rate at which we are taking reef fish from our ocean, including juveniles, is simply not sustainable," said Dr Yvonne Sadovy, a professor of biological science at HKU.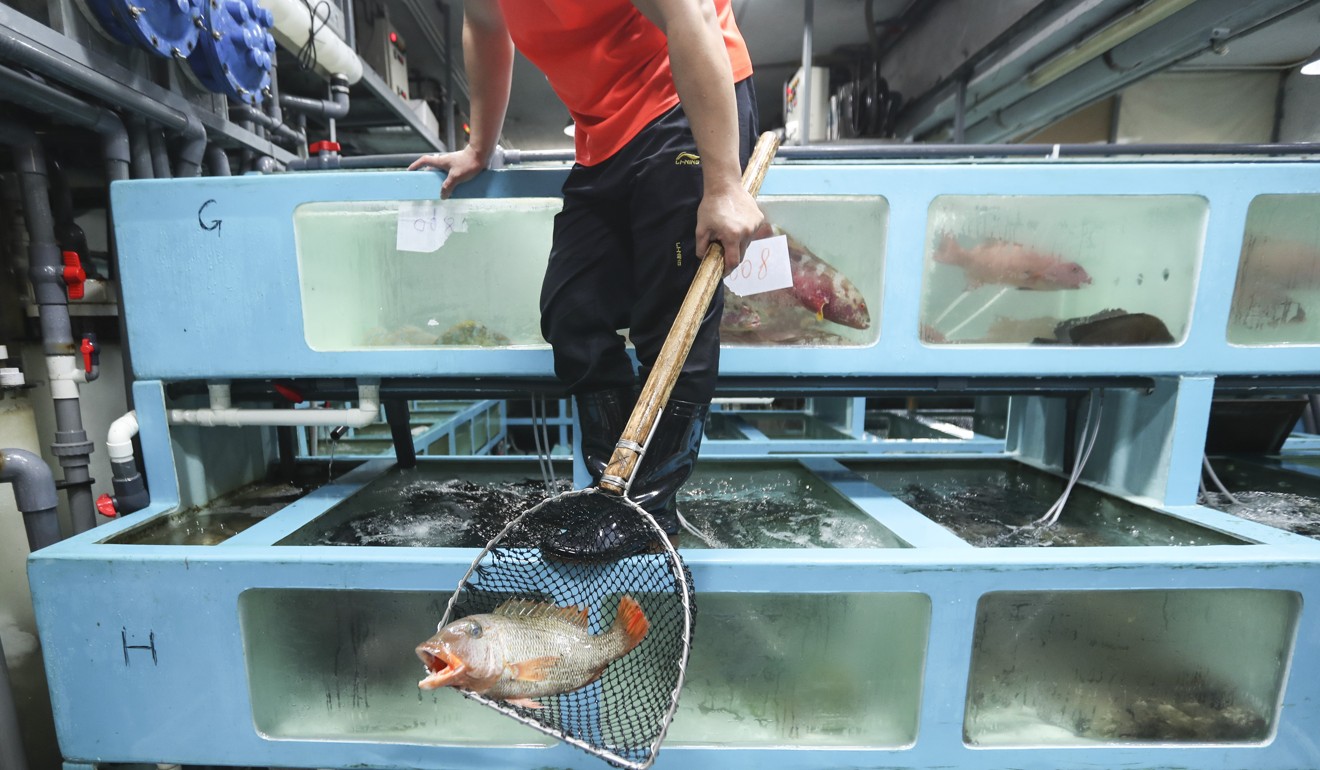 The most recent figures from the Food and Agriculture Organisation of the United Nations showed Hong Kong had the second largest per capita consumption of seafood in Asia at 60kg, three times the world average.
The study found that between 20,000 and 30,000 metric tonnes of live reef fish were traded legally in Hong Kong each year, with a total value more than US$1 billion. The trade supplied mostly grouper and wrasse species, such as Napoleon fish, which can fetch as much as US$600 per kilo.
But the volume of imported trade could be underestimated by "as much as 50 per cent", due to "inadequacies monitoring protocols and deliberate misreporting", the study said. Such estimations were based on information from traders and organisations in other regions.
Sadovy added it was critical Hong Kong took steps to regulate before it is too late, adding popular wild-caught reef fish "could be gone in the next couple of decades".
"We are not talking about not eating fish at all. What we are talking about is not eating so many wild fish that we destroy their populations," she said.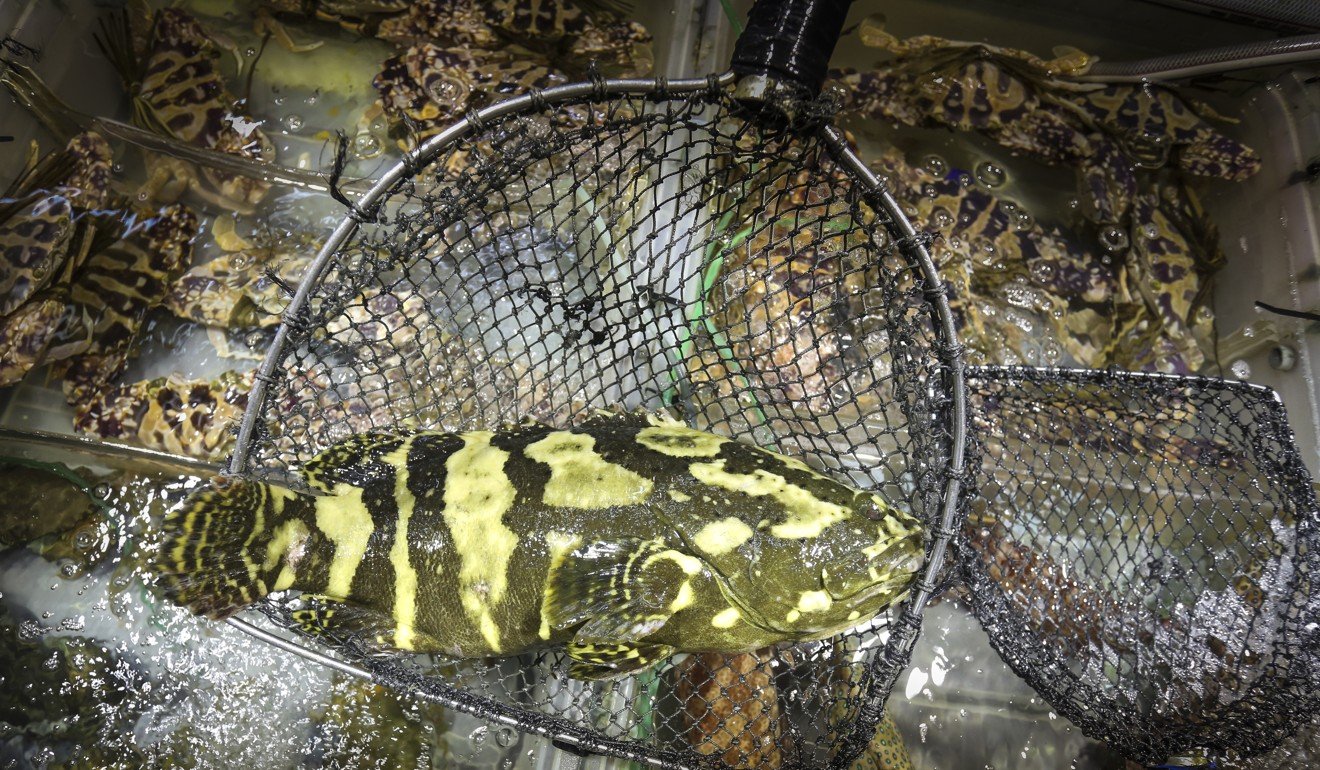 "Traders, transport and logistics carriers are allowed to exploit a vacuum created by the inadequate and outdated regulations, loopholes in the law and lax enforcement of live seafood trade into, within and through Hong Kong," said Geoffrey Muldoon, senior manager of the WWF Coral Triangle Programme.
Secretary for Commerce and Economic Development Edward Yau on Wednesday said importing and exporting live marine fish was allowed in Hong Kong, unless the fish were listed under the Protection of Endangered Species of Animals and Plants Ordinance.
Several grouper species, however, are considered "threatened" or "near threatened", as opposed to "endangered", according to the IUCN Red List, a global conservation status of plant and animal species.
This article appeared in the South China Morning Post print edition as: Hongkongers' appetite for reef fish 'unsustainable'