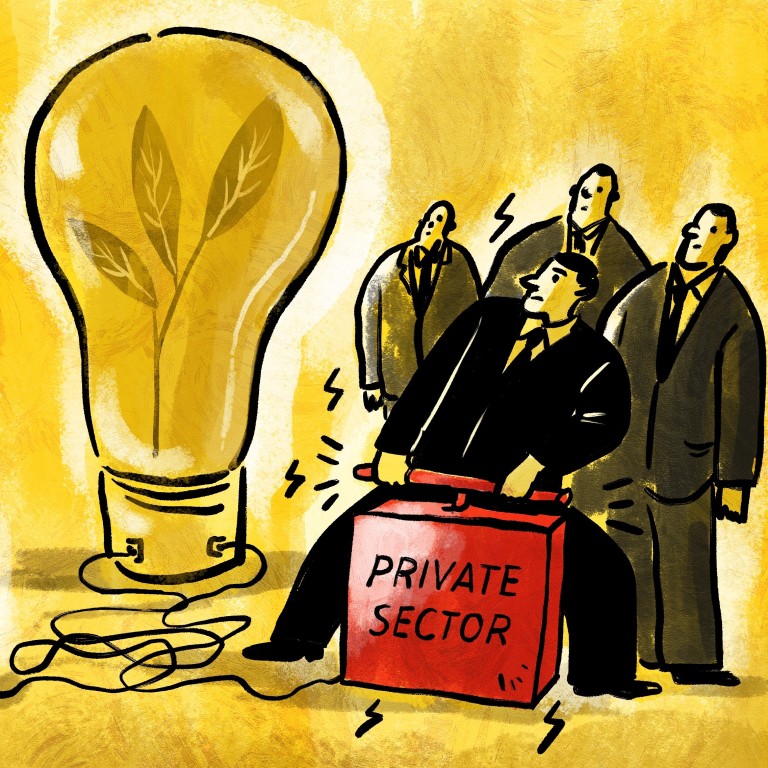 Temperature rising: Hong Kong developers, universities act early on climate change, but most businesses hold back, doing the minimum
Those acting to reduce greenhouse gas emissions see environmental, social value in doing so
Without new requirements from government, most businesses do little to decarbonise operations
Humanity's need to tackle climate change is more pressing than ever, with the United Nations warning last week that global warming would accelerate at a faster-than-expected pace over the next 20 years. In this four-part series, the Post examines its impact on the city, how the Hong Kong government can best play catch-up, and who is walking the talk in the private sector. Part four looks at those in Hong Kong's private sector and universities already leading the way to decarbonise, while others wait for new government rules. Read part one here, part two here and part three here.
The future is green for businesses, although environmentalists agree
climate change
needs a concerted effort by both the public and private sectors.
Some major property developers and universities in Hong Kong have taken the lead by acting to cut carbon emissions and develop more sustainably.
But the lack of strong government policies meant that most of the city's private sector was merely doing the minimum to meet basic requirements that had been set, observers told the Post.
They warned that Hong Kong would lose out if it could not catch up in greening its energy and finance sectors in particular.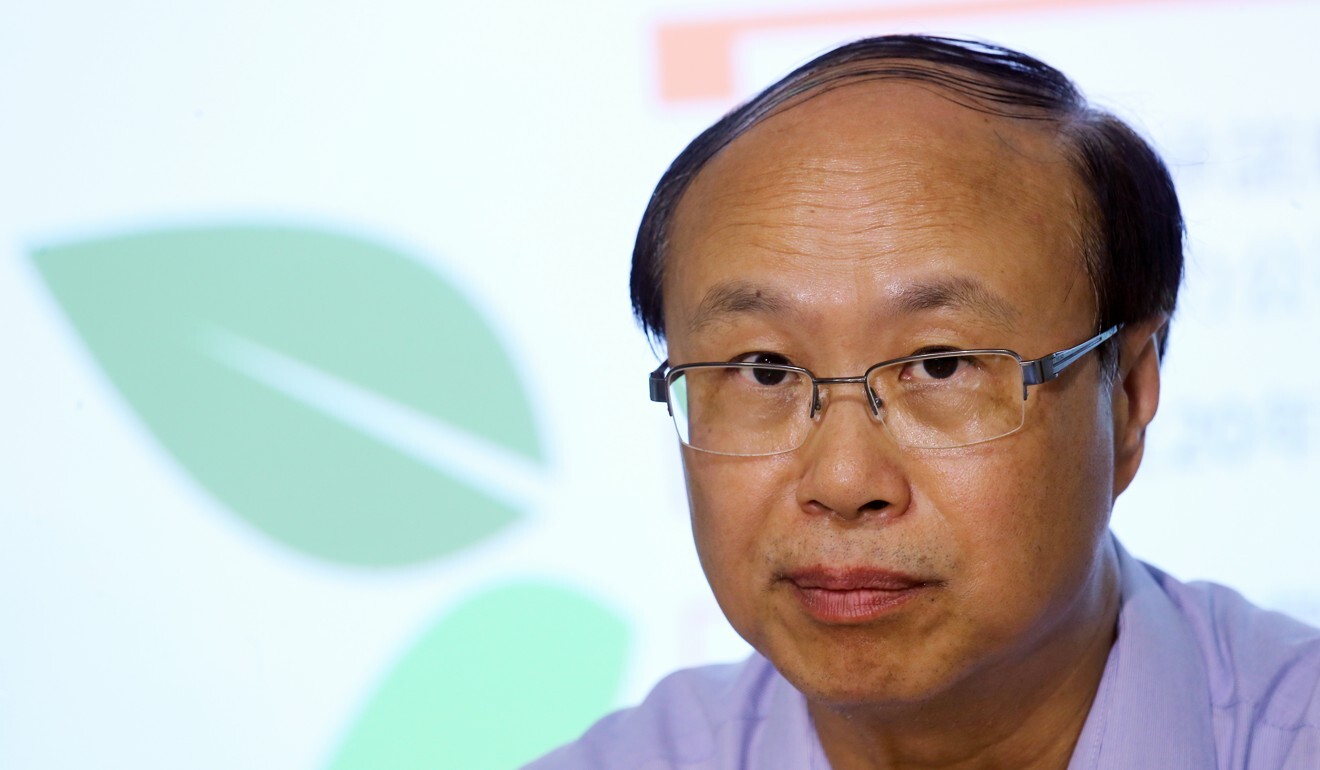 Albert Lai Kwong-tak, chief executive of Carbon Care Asia, a social business in carbon strategy and sustainability innovation, said there needed to be a "a subtle balance" between the efforts of the public and private sectors.
"Hong Kong as an investment destination wants to attract foreign investors, but if it cannot transition to clean energy, that becomes a barrier," he said.
He noted that the lack of green energy infrastructure led internet giant Google to decide against setting up a data centre in Hong Kong, as the company was committed to using only 100 per cent renewable energy for its operations.
Lai and other environment watchers said the government needed to introduce measures to encourage the private sector to decarbonise as the city strived towards achieving
carbon neutrality by 2050
.
Worldwide, index provider FTSE Russell has found the green economy growing, with companies offering services such as energy generation, waste management and clean transport generating US$4.3 trillion, or 5.4 per cent of the total value of globally listed investments.
That is more than the oil and gas sector, which accounts for about 3 per cent, and green revenues are expected to increase to 7 per cent of global market capitalisation by 2030.
On the other hand, the Bank of America has predicted that the global economy could suffer estimated economic losses of US$54 trillion to US$69 trillion by 2100 from the impacts of
climate change
. The entire global economy was valued at more than US$80 trillion last year.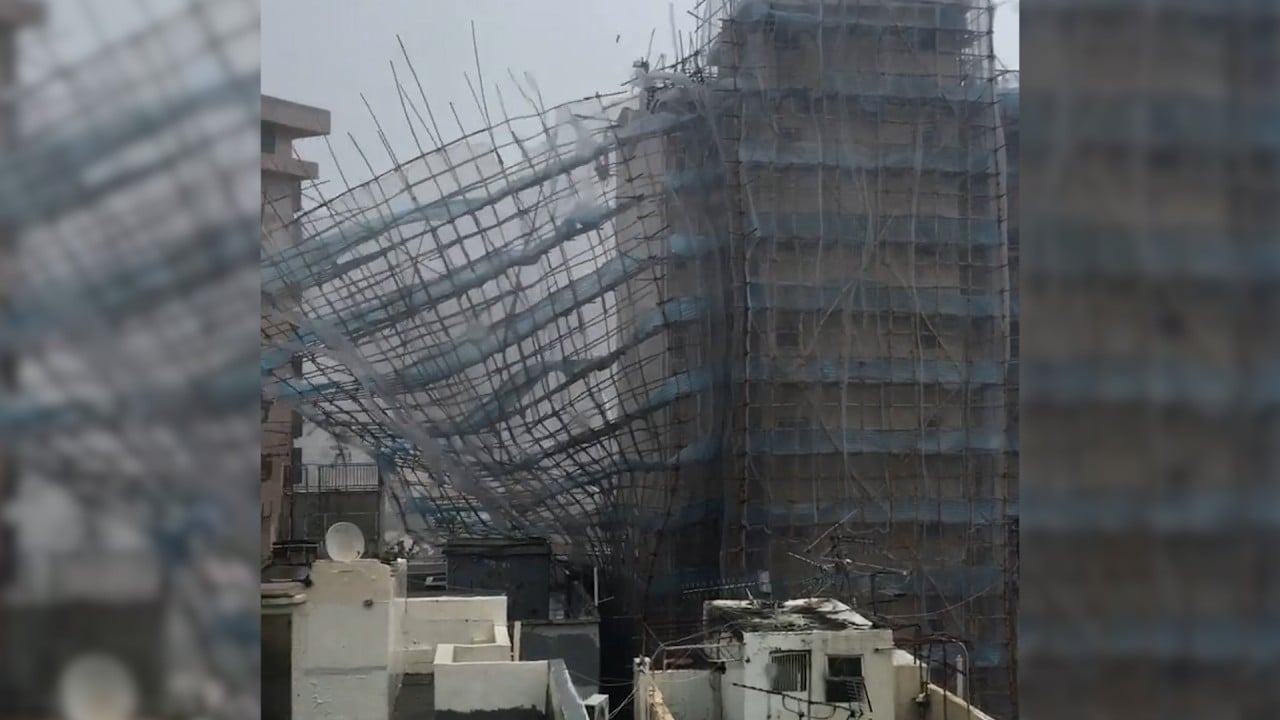 01:53
Grim warning for Hong Kong as UN releases major report on climate crisis
Grim warning for Hong Kong as UN releases major report on climate crisis
Among Hong Kong companies already acting to mitigate against those impacts is Swire Properties, which owns the Pacific Place shopping centre in Admiralty and the One Island East office block in Quarry Bay, among others, with major projects in mainland China, too.
It became the first developer in Hong Kong and the mainland to adopt science-based climate targets under an initiative developed by the United Nations and other international organisations.
Climate goals are considered "science-based" if they are in line with what scientists deem necessary to meet the targets set under the global
Paris Agreement
, which includes the aim of limiting
global warming
to well below 2 degrees Celsius (3.6 degrees Fahrenheit).
"Achieving these targets is not just a matter of corporate responsibility, it also has positive impacts on our business," said Elizabeth Kok, a director and senior adviser overseeing the group's technical services and sustainable development.
They include prudent risk management, increasing competitiveness and creating larger economic, environmental and societal value.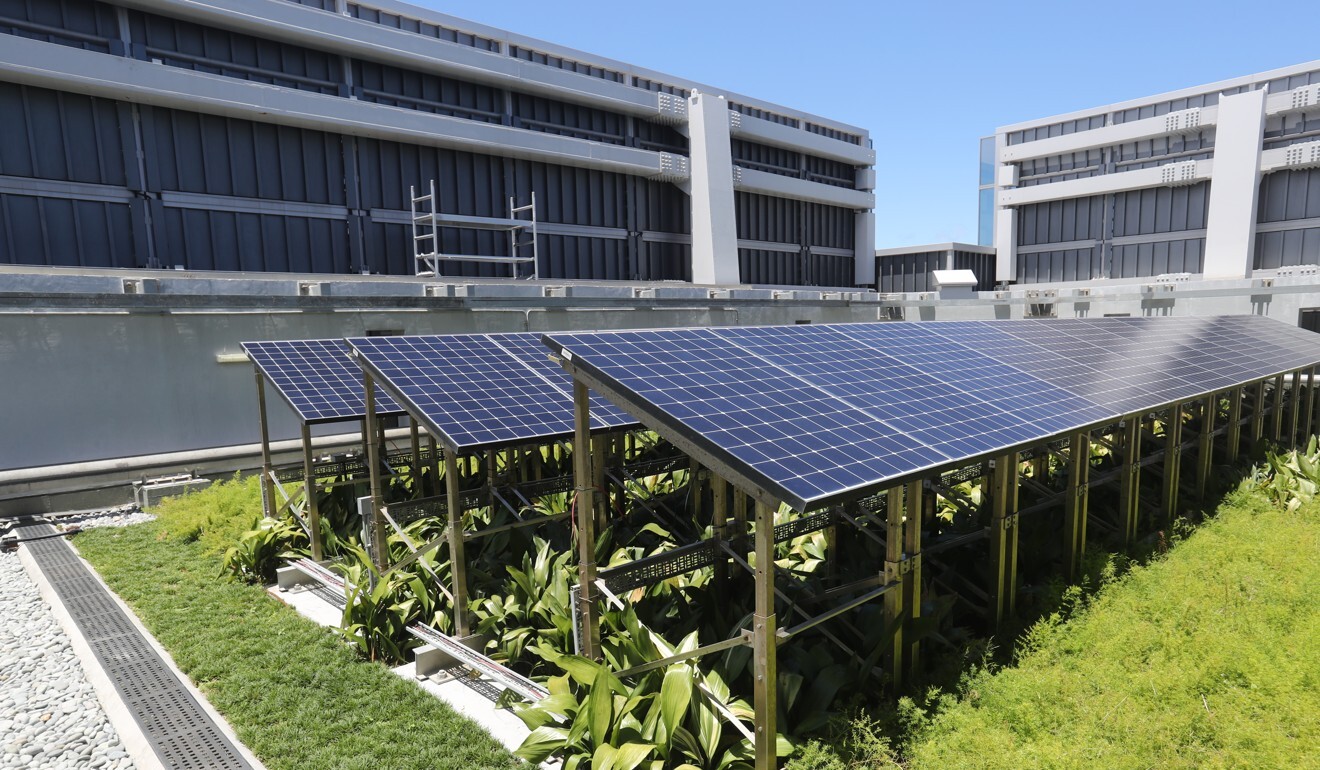 The company aims to decrease greenhouse gas emissions from its own properties and energy generation by cutting power use per square metre by 52 per cent by 2030.
It is investing in renewable energy generation and reducing carbon emissions at its developments by recycling up to 84 per cent of old materials from demolished buildings for new projects in Hong Kong.
Swire Properties' projects in Guangzhou and Chengdu are fully reliant on renewable energy, made possible by deregulation in the mainland's power market.
In Hong Kong, where space for generating green energy from wind or solar power is scarce, the developer has installed a combined biodiesel and solar system in one of its office buildings in Taikoo that has helped generate 2.5 per cent of renewable energy on site.
Acknowledging that despite its best efforts it was not enough for the company to act alone, Kok said: "We hope our actions can also bring other stakeholders and our tenants on board to tackle climate change."
Other major developers in Hong Kong have set similar goals, with Sino Group aiming to achieve a 30 per cent reduction in greenhouse gas emissions by 2030 from 2012 levels. It also has plans to install more than 3,000 solar panels across its properties to power more than 1,200 households.
However, Carbon Care Asia's Lai said that ultimately, the efforts of Hong Kong companies to reduce greenhouse gas emissions would be limited unless the city stepped up its transition to clean renewable energy.
At present, 65 per cent of the city's greenhouse gas emissions come from the power sector, which mostly relies on fossil fuels. Natural gas accounts for half, with coal and nuclear energy accounting for a quarter each.
Renewable energy sources, which do not emit greenhouse gases, make up only about 1 per cent.
"To make the switch, government policy is key," Lai said.
He noted that Hong Kong's two power companies had drawn up plans for offshore wind farms, but added that without "the policy stick", they were unlikely to put those into action.
"Simply put, the cleaner our power supply, the more advantageous it is for the business sector to decarbonise," he said.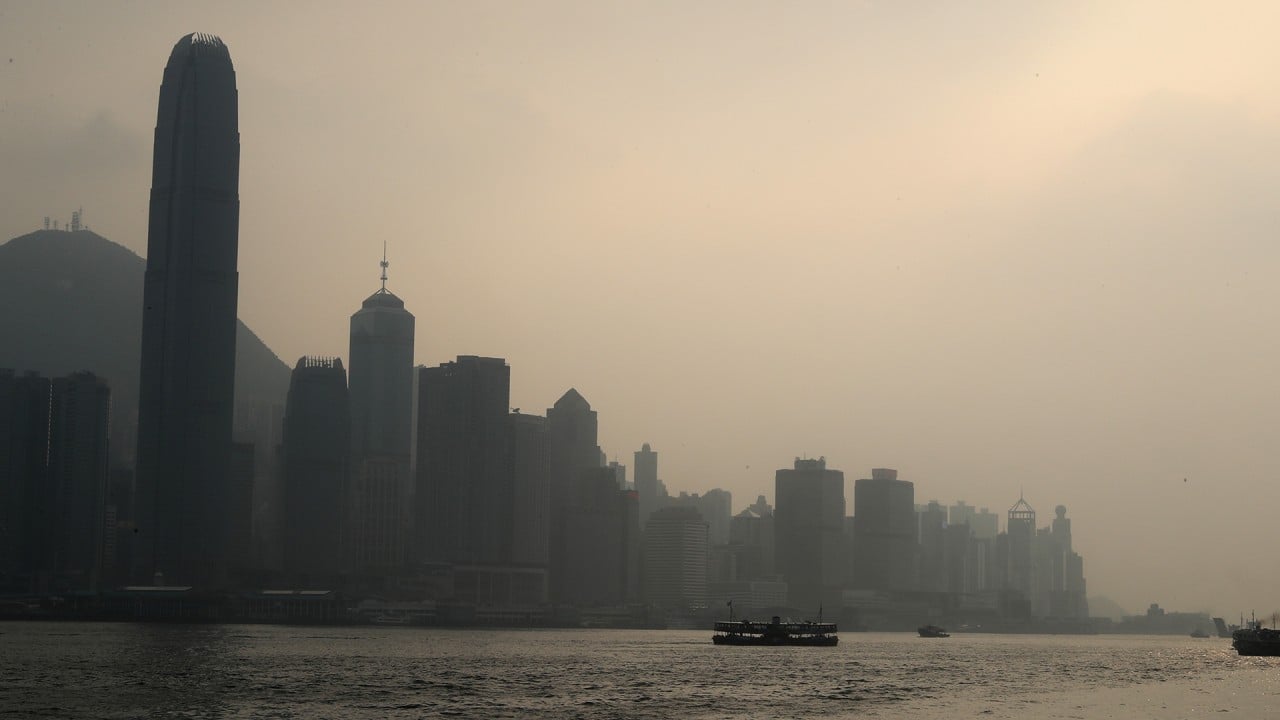 04:56
Hong Kong could slash carbon emissions 70% with more ambitious goals, says former observatory head
Hong Kong could slash carbon emissions 70% with more ambitious goals, says former observatory head
Professor Christine Loh Kung-wai, chief development strategist of the division of environment and sustainability at Hong Kong University of Science and Technology (HKUST), said there were some immediate actions the government could take to increase renewable energy generation.
For example, it could remove a rule requiring private stakeholders to ask for permission to install solar panels with a capacity of more than 1 megawatt.
It could also introduce stronger measures, such as a carbon tax that would put a price on each tonne of greenhouse gas emitted by companies from their activities, prompting them to switch to more efficient practices.
She said a carbon tax in a place such as Hong Kong, which imports almost all its food, raw materials and practically everything needed for daily living, might be different from one elsewhere.
Urging the financial authorities to set up a study group to look into the matter, she said: "Setting any kind of tax is always controversial, but setting a carbon tax is no longer something the world is not prepared to talk about."
A carbon tax typically works by placing a limit on how much carbon companies and organisations are allowed to emit each year, and they can buy or sell their allowances.
The limits usually decline over time to ensure emissions are cut, and a cap is set on the number of allowances available on the market.
The first such market was set up in the European Union in 2005, and since then, trading schemes have been introduced elsewhere, including on the mainland
last month
. The first deal was sealed at 7.9 million yuan (US$1.2 million).
Hong Kong does not have such a market, but the city's Securities and Futures Commission and Hong Kong Monetary Authority announced last month that a group co-chaired by the two regulators would assess making the city a regional carbon trading hub, including the Greater Bay Area, which covers nine Guangdong cities, Macau and Hong Kong.
The regulators said the city's international financial hub status would allow it to "play a strategic role as China's gateway and mobiliser of capital to facilitate the national carbon neutrality goal".
That would be a "big deal", according to Loh, particularly as China's climate envoy Xie Zhenhua had said earlier this month that having an international carbon trading platform was necessary for the country to achieve climate goals.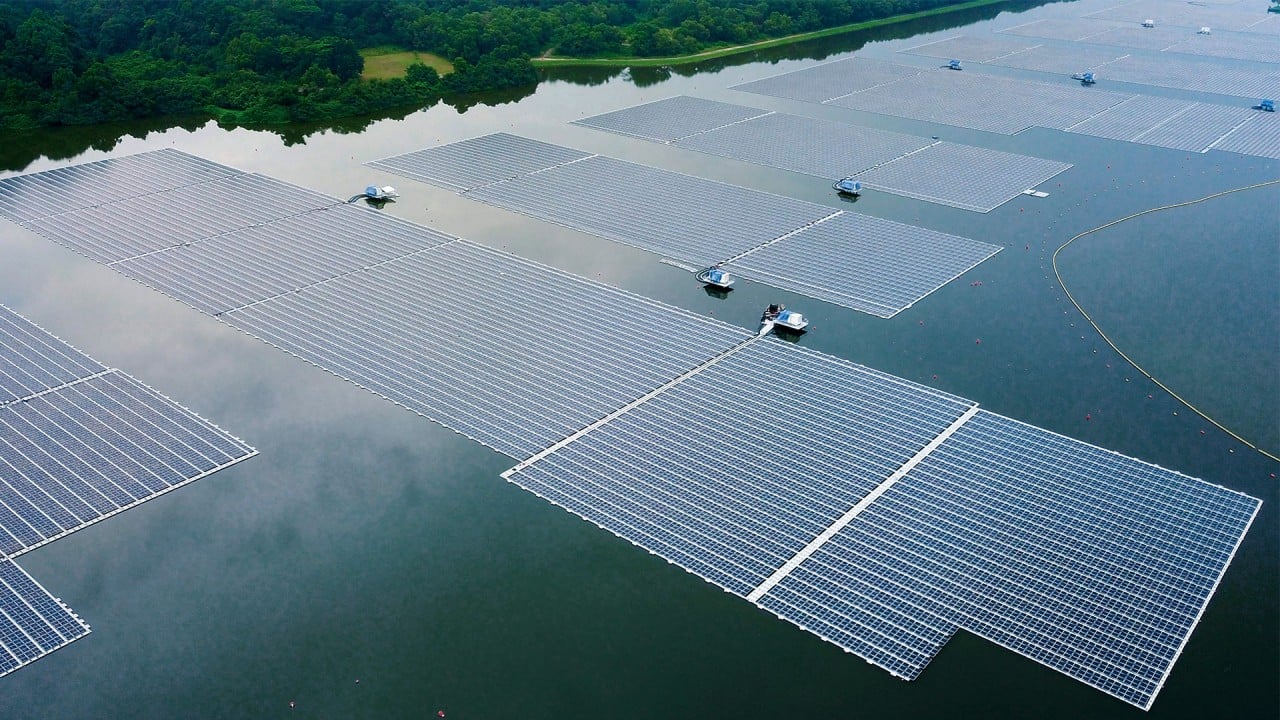 01:44
Singapore unveils one of the world's biggest floating solar panel farms
Singapore unveils one of the world's biggest floating solar panel farms
John Yeap, a climate change and sustainability consultant at law firm Pinsent Masons, said even though Hong Kong had set out to be a carbon trading hub for Asia more than 10 years ago, a more conducive regulatory environment in
Singapore
had seen the city state take the lead instead. However, he said emissions trading schemes would need to be regional to make it easier to trade across borders and for the market to be wider.
He agreed Hong Kong could play a role in bringing China's emerging emissions trading market to an international stage, particularly in the context of the
Greater Bay Area
.
Carbon Care Asia's Lai noted that the city's financial regulators had already taken some "fairly forward-looking steps" by requiring all Hong Kong financial institutions and listed companies to disclose the financial impact of climate change on their business by 2025.
That would prompt businesses to take stronger measures to adapt to the challenges posed by climate change, he said.
Although more businesses were now aware and taking stronger action, he said, the lack of specific requirements meant many others had "a compliance mentality" and just did the bare minimum.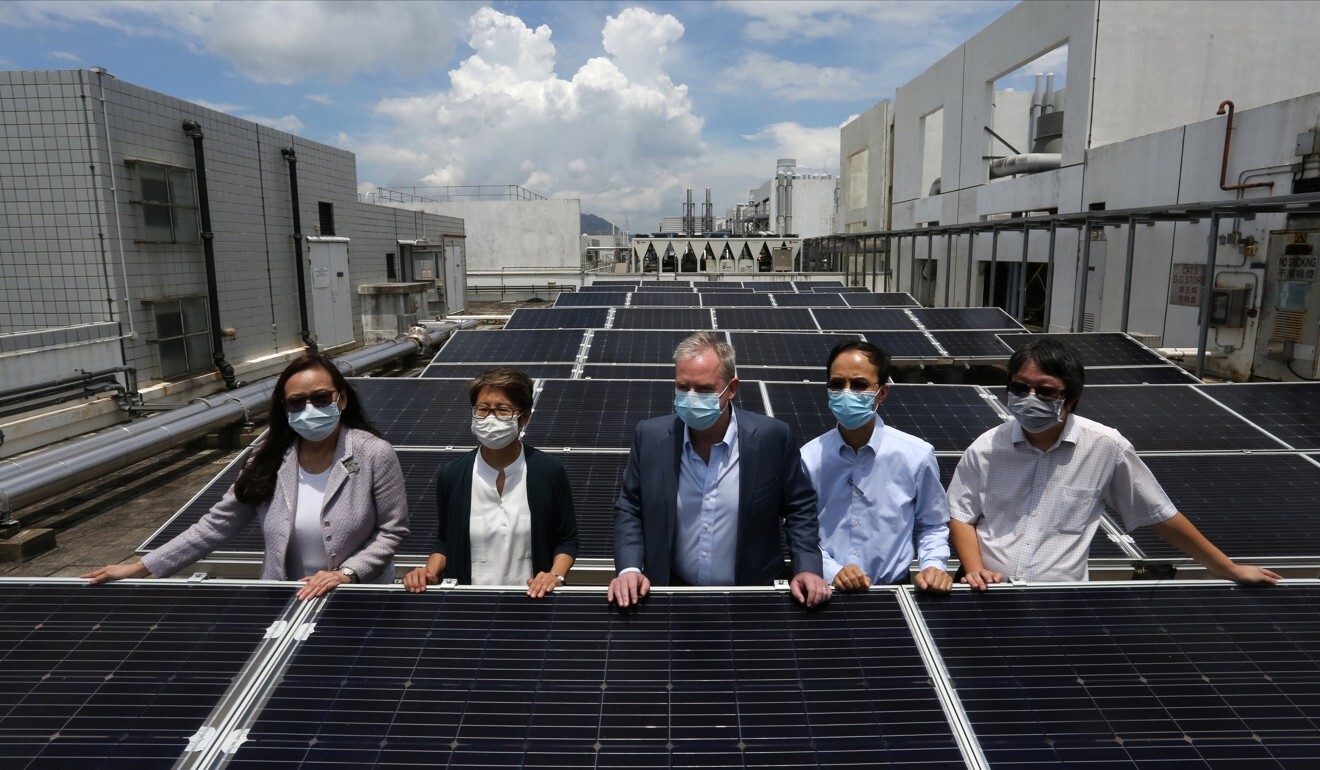 Meanwhile, the education sector has moved ahead as well.
Two of Hong Kong's eight public universities have set their own carbon neutrality goals, with HKUST expecting to meet or exceed the government's 2050 target and Chinese University aiming to do so for its 75th anniversary in 2038.
Chinese University said it had achieved a 46 per cent reduction in per capita emissions since setting a target in 2010 to reduce greenhouse gas emissions by 20 per cent in 2025.
It took part in a government renewable energy scheme and was aiming for green building certification for all new buildings, as well as using biodiesel for on-campus vehicles, among a host of measures.
Polytechnic University, Baptist University and Education University all told the Post they had plans to set carbon neutral targets and ways to achieve them, while City University was targeting an 8 per cent reduction in energy use by 2030.
HKUST has taken a more ambitious approach.
In addition to installing the
largest solar energy project
in Hong Kong and cutting carbon from its buildings, it has combined administrative targets with teaching and learning under a HK$50 million "campus as living lab" scheme, which encourages its students and researchers to run sustainable and smart experiments.
"We're really looking at this in terms of a transformation of the higher learning sector, how we teach students and do research in a net-zero way that we're not creating more impacts throughout the year," said Davis Bookhart, head of the university's sustainability net-zero office.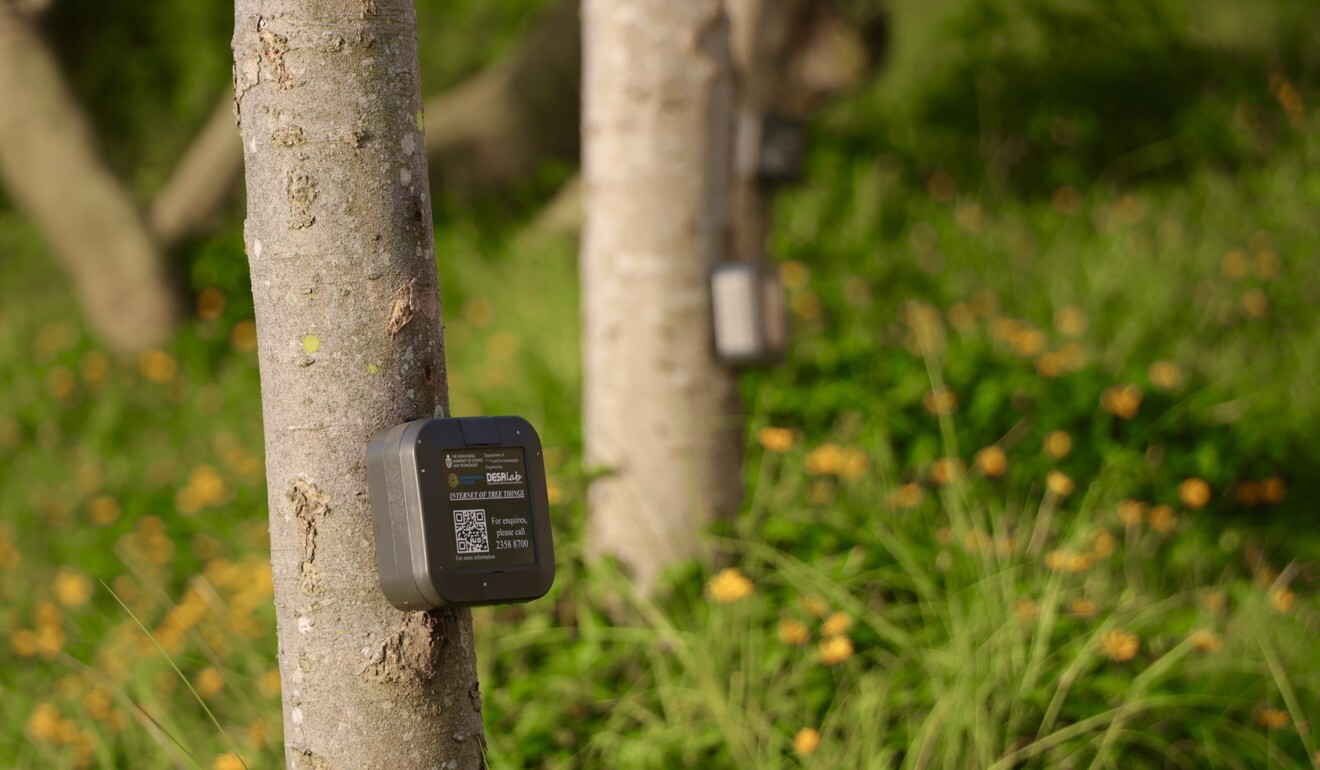 He said universities were a microcosm of a city, but the environment provided a lot more flexibility for students and researchers to run experiments on campus.
Projects being funded under the living lab scheme include a smart system to monitor tree health on campus and a carbon neutral vertical farm.
"We're learning a lot more about what is possible," said Bookhart, adding findings from the project had been able to be transferred into the market. He also hoped private companies would test their new technologies on campus.
Professor Masaru Yarime, from the division of public policy at HKUST, said he was hoping to use the scheme for his project to install smart power meters in a dormitory housing up to 500 students.
The meters would help gather information on each student's power usage in the building and, coupled with surveys, help identify the incentives and information that could encourage electricity saving habits.
"Energy consumption in buildings is one of the main contributors to carbon emissions in Hong Kong, so if we can help reduce that even by a small percentage in each building, it could make a change," Yarime added.
The first instalment of this series looked at how human activity is leading to extreme weather and consequences. The second part focused on the Hongkongers most affected by changing weather patterns while the third instalment looked at what Hong Kong needs to do to avoid the threat of disaster.