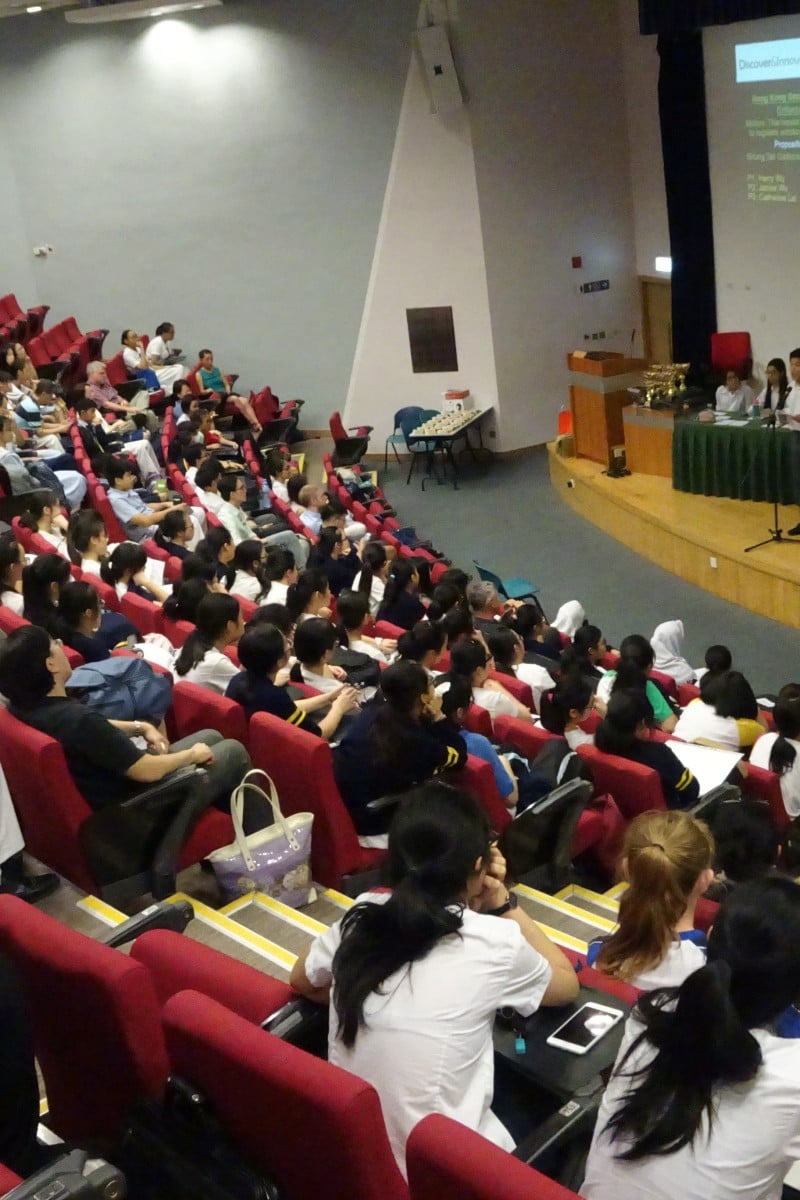 The benefits of debate can help you succeed in all areas of life, not just competitions
Debating skills don't just come in handy on the podium; it can help boost self-confidence and improvisation skills too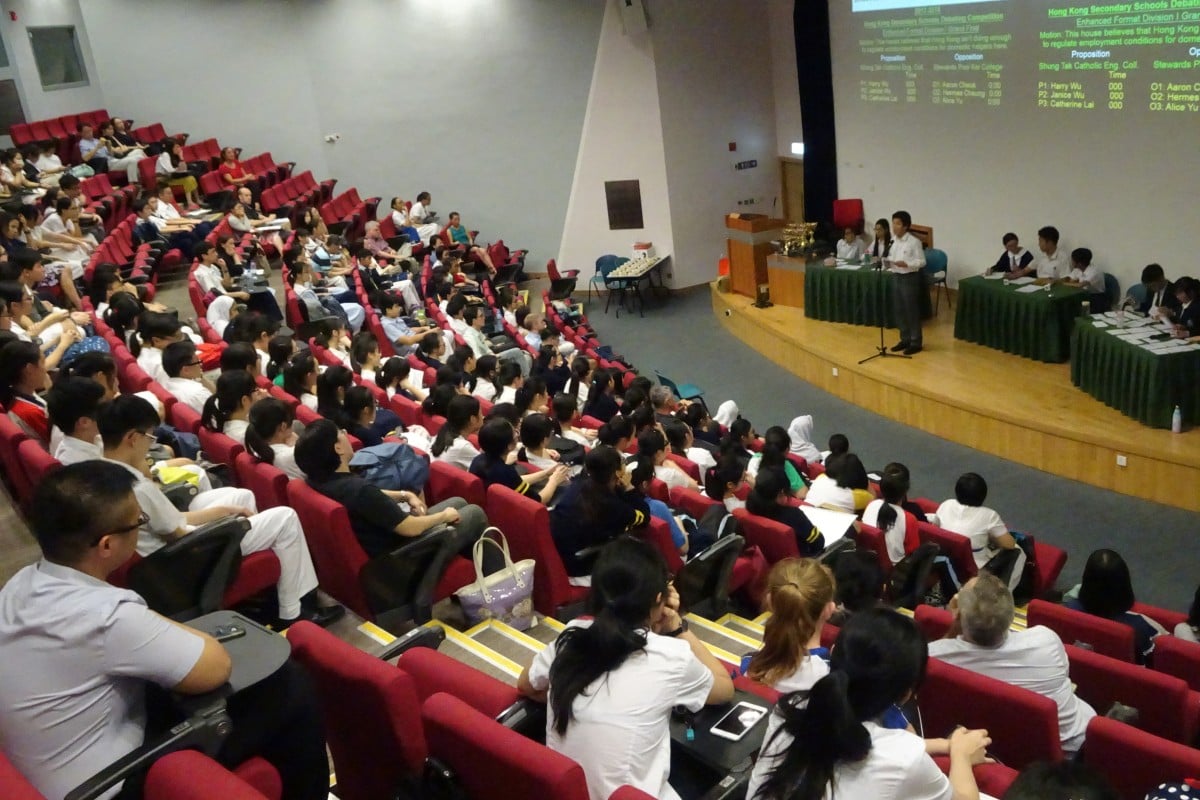 Debate can teach you to speak confidently in front of a large group.
The first three grand final debates of the 2017/18 Hong Kong Secondary Schools Debating Competition took place at City University last Friday.
All three debates were closely contested, but ultimately, SKH Lam Woo Memorial Secondary School won the New Territories West Senior Grand Final against Pope Paul VI College, while Carmel Secondary School edged out Ying Wa College in the Kowloon Senior contest. Finally, Stewards Pooi Kei College beat Shung Tak Catholic English College in the Hong Kong Enhanced Format Grand Final debate.
But as debaters will tell you, debating isn't as much about winning arguments as it is about finding common ground and bringing two sides together. Here's how three students who took part in this year's Hong Kong Secondary Schools Debating Competition have put their debating skills to good use.
Aristotle once said, "It is the mark of an educated mind to entertain a thought without accepting it". To many people, debating can seem overly aggressive or competitive, but this isn't the case. In a debate, one must endorse contrasting ideas, engage with them in a convincing manner, and work together to find a common ground. As a debater, I also attempt to apply this to daily life. In a society where different groups and ideas are becoming increasingly polarised, my debating experiences allow me to celebrate diversity and differences. I understand that homogeneity does not improve our society. Instead, it is all the little voices added together that drive society towards peace, unity and happiness.
Debating also equips me with various life skills. Through doing research and interacting with my opponents, I can immerse myself in a real English-learning environment and learn to present my ideas in well-structured manner. I'm also learning how to be a team player. And perhaps best of all, I'm learning how to be persuasive. Wondering how to persuade your teachers to give you less homework? Join debating!
David Tse, 5B, Carmel Secondary School
I used to pray that I wouldn't get called on to speak in class. I was terrified of humiliating myself in front of my classmates. But thanks to debating, my confidence has been given a much-needed boost.
Nobody enjoys doing the HKDSE English speaking assessment. It's incredibly nerve-wracking, and in the midst of your nerves, it hard be hard to tell if what you're saying makes sense. To tackle this, I try to switch over to "debate mode". Be confident, take a deep breath, and crush it. I still won't be able to perform flawlessly every time, but at least I don't feel as anxious and shaky as I normally would. I still have a long way to go before I feel completely fearless, but debating has helped me think and respond on my feet without losing my nerve. I owe a lot to English debating!
Katlyn Yan Tsz-yau, S5, Shung Tak Catholic English College
I used to think my debating skills only came in handy during competitions, but I changed my mind when I became an organiser for the Outstanding Student Award ceremony.
Just before the ceremony, the host called me and said he was stuck in a traffic jam. My limbs went numb; how was I supposed to find a new host in fifteen minutes? But after a moment of panicking, I felt a calmness spread over me; I was a debater, so why couldn't I be the host? Grabbing a pen and paper, I listed all possible points I would need to speak about and organised them carefully, just as if I were preparing a script for a debate. Then I went on stage and gave my speech, using skills I've picked up through debating such as asking rhetorical questions and giving examples to emphasise parts of my speech. When I heard applause after I'd finished, I knew my debating practise had paid off.
Ethan Ho Tsz-lok, S5, Ying Wa College
To find out more about debating or entering a team in the 1819 Competition, visit www.hkssdebating.com or contact Hong Kong Secondary Schools Debating Competition Coordinator Stan Dyer, via [email protected]
Edited by Charlotte Ames-Ettridge
Sign up for the YP Teachers Newsletter
Get updates for teachers sent directly to your inbox
Sign up for YP Weekly
Get updates sent directly to your inbox