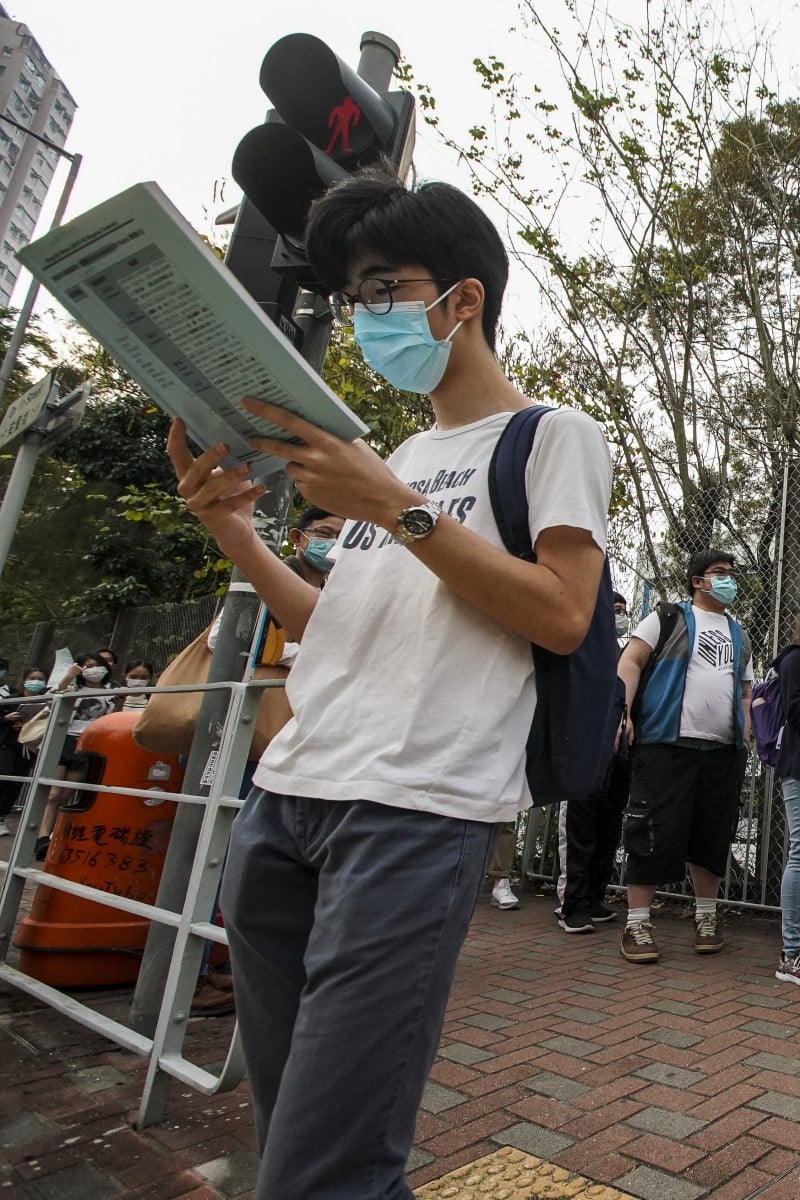 HKDSE 2020: Maths exam generally easier than last year
Tutors said there were no real traps this year, and students would need high marks to get a top grade

There were a lot of repeat questions, stressing the benefit of doing past papers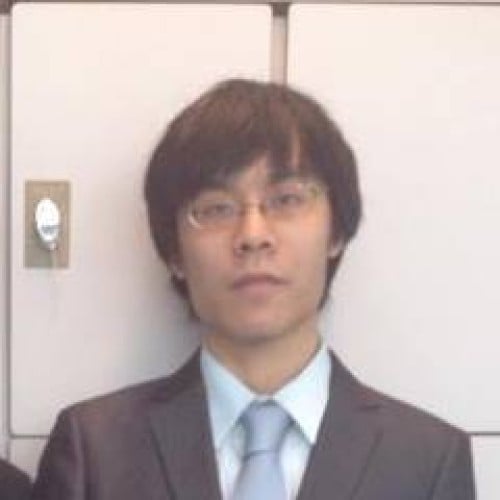 A Young Post reporter since 2014, he covers youth-related news, including education, culture, social issues, politics and economics.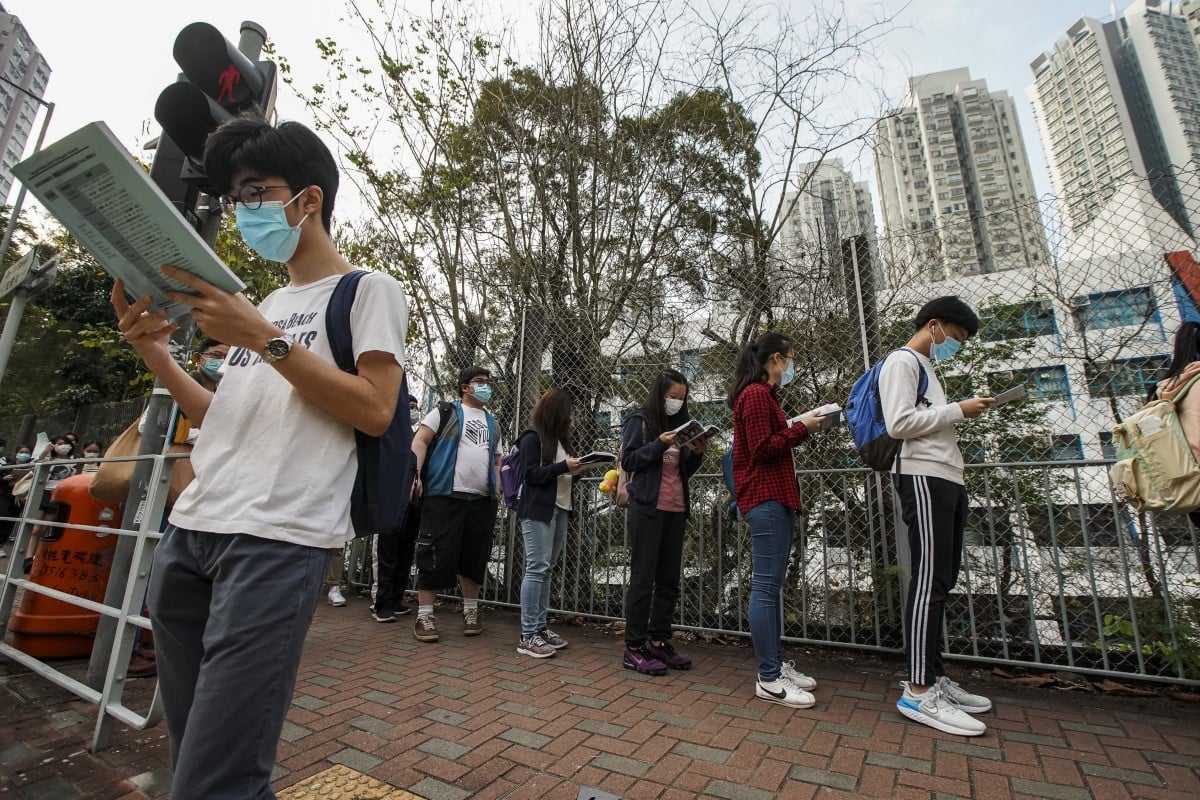 The compulsory maths exam xxxxStudent awaiting to be seated-in for the Hong Kong Diploma of Secondary Education (DSE) at the Textile Institute American Chamber of Commerce Woo Hon Fai Secondary School in Tsuen Wan. 27APR20 Photo: SCMP/ Felix Wong
This year's HKDSE maths exam was less challenging than last year's, tutors believe, and was of average difficulty. But they add some students might have had problems finishing all the multiple choice questions.
Nester Chik, 18, from Sing Yin Secondary School felt the exam was "not bad". Comparing it to past papers he had practised, he said: "Paper 1 was easier but Paper 2 was harder. Some of my schoolmates didn't have the time to finish it." he said. "Overall it was harder, but with no memorable challenges."
Examining the paper, tutors generally found the difficulty of questions varied less, meaning normally challenging questions were easier, but normally easier questions were harder, averaging the level of difficulty over the whole exam.
Sitting the Physics DSE on May 7? We've got some top tips
Beacon College's Ken Tai said the exam was easier than 2013 and 2018, two of the hardest years. "There were no real traps this year," he said. "The questions weren't particularly special or innovative."
Tai noted that the final question in Paper 1 Part B, normally a difficult "bonus question" used to test top students, was not really hard this year, and variations of the question had been seen before.
"Eleven or 12 points for a question that is a repeat [of past papers] is odd. It should probably have been harder."
He expects top scorers this year will need to score fairly high marks in the exam to get top grades. "This year, time management in Paper 2 was key; students might have been too slow if they used traditional methods to do the calculations.
Tips to help you ace the HKDSE Chinese Language exam
Dick Hui from Modern Education, who took the exam himself, felt average students would have needed to answer every question if they wanted to do well, and not skip the hard ones.
"About six of the 19 questions [in Paper 1] asked you to explain something. But they weren't really asking for explanations, just calculations. Even the hardest question [Q19] still called for calculation."
He pointed out the question, which was about 3D trigonometry, still included some simpler concepts. "They might have been able to get four or five marks from it."
Regarding Paper 2, which contained 45 multiple-choice (MC) questions, Hui said: "Next year's students will need to use exam techniques, look at their time management, and learn the rules of the game. The point isn't to answer all the questions. The point is to answer the questions you know," Hui said.
Top tips for next year's DSE Maths candidates
David Chiu at The Icon Education Centre also reminds students that exam questions are designed to use up your time as well as test your knowledge.
"Past exam reports show the last few questions on the exam have a low rate of correct answers, regardles of the difficulty or topic. That is due to students rushing to finish the paper."
Students could also waste time by not realising what a question was looking for. In Paper 2 Q21, students were given the size of a triangle and asked to find the area of a square.
"The question was actually asking candidates to calculate the area of a right-angled triangle. But if they didn't realise, and calculated the area using the cosine law - the traditional method - they would have spent more time [than necessary]," he said - they should have used Pythagoras' theory, which is a short-cut for right-angled triangles.
Having also tried his hand at the paper, Chiu noted a spike in difficulty when it came to Q37-41 of Paper 2. "I would have skipped to the end to do the easy questions and come back."
An expert's tips on managing exam stress
Chiu also noted a lot of repeat questions, such as Paper One Q4, which appeared on Paper 2 as Q35 in 1993, and as Q13 in 2002. He also noted that Paper Two Q21 appeared in 2013 as Question 22; and Q27 appeared in 2017 as Q26.
He also commented on the trend of forcing students not to rely on their calculators, by including questions with no figures. Paper 2 Q8 gave the equations for two straight lines, and asked candidates to determine which statements about the values were true.
"This is a 'top 5 worst performer' question. In 2018, the answer rate was 22 per cent," he noted, which is a lower rate than the one-in-four chance of randomly guessing correctly from four answers.
"It keeps reappearing because students do poorly at it. It only asks three things. An X intercept, a Y intercept, and a slope," Chiu said. "But it seems difficult because students usually solve such questions with calculators; by removing the figures, you are forced to do work it out yourself."
Sign up for the YP Teachers Newsletter
Get updates for teachers sent directly to your inbox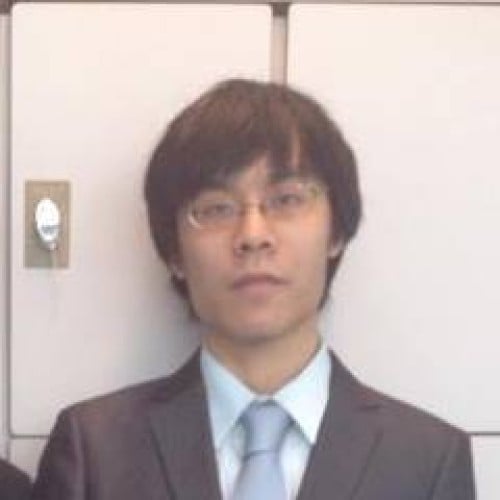 A Young Post reporter since 2014, he covers youth-related news, including education, culture, social issues, politics and economics.
Sign up for YP Weekly
Get updates sent directly to your inbox