Sushi Hisayoshi restaurant review: omakase offerings that experiment with novel ingredients at Hong Kong's Harbour City
Sushi master Hisayoshi Iwa's eponymous concept in Hong Kong serves seafood sourced from the chef's most trusted sources throughout Japan
Another famous omakase offering has opened in Harbour City. Overseen by sushi master Hisayoshi Iwa, Sushi Iwa is known in Tokyo for its dedication to the Edo-mae sushi experience and at his eponymous Sushi Hisayoshi concept in Hong Kong, diners are set for an exquisite dining journey.
The seafood is sourced from the chef's most trusted sources throughout Japan and signature dishes include an aged fermented tuna sushi, tamago cube, abalone and ankimo (monkfish liver).
We sampled a 23-course tasting dinner menu at the 30-seat counter restaurant, priced from HK$2,180. Highlights included the chawanmushi (steamed egg), neritic squid, abalone and the aforementioned ankimo. The abalone – served in a sauce of its own intestines, a delicacy in Japann – is showered with black truffle, giving birth to a combination of brininess and earthiness alongside the soft texture of the mollusc.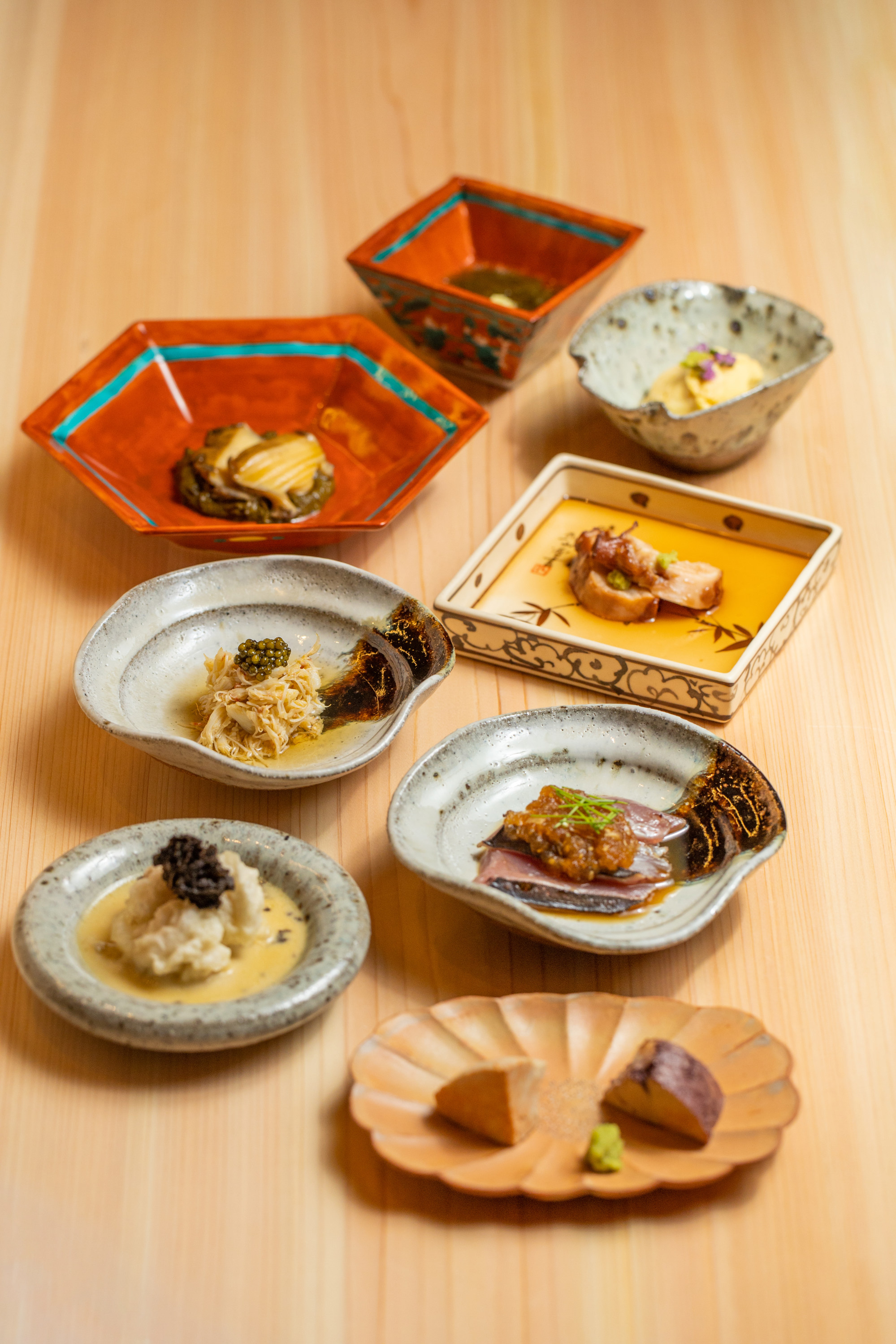 The monkfish liver is cooked in a red wine reduction as opposed to sake, giving the ingredients a perfume-like bouquet. This is a new way to appreciate a contentious ingredient such as fish liver.
Our favourites of the sushi line-up were the needlefish, toro, baby snapper and signature tuna. What we find special about Sushi Hisayoshi is a willingness to experiment with novel ingredients in the preparation process, all while sticking to Edomae tradition, making this omakase restaurant stand out from the rest. Exhibit A: the signature tuna was fermented in red wine, giving the lean fish a fragrant aroma. Elsewhere, even the sea urchin gunken is topped with a dollop of caviar, pushing the umami level of the sushi to almost stratospheric levels.
We ended the meal with the famous tamago (egg) cube, which leaned towards sweet rather than savoury with an almost cake-like texture, the sign of a true master.
Shop G111, G/F, Gateway Arcade, Harbour City, 3-27 Canton Road, Tsim Sha Tsui