Omakase or kaiseki is what usually comes to mind when it comes to Japanese fine dining, but what is the difference between the two?
Omakase, which literally means "I'll leave it up to you", refers to the type of meal served in a Japanese restaurant where the dishes are selected by the chef and made of ingredients that are fresh that day.
In contrast, kaiseki closely translates as "banquet dining", and is a traditional multi-course set dinner, where each dish is usually small and carefully crafted as a feast for the eyes as well as the palate.
5 Hong Kong restaurants serving delicious, healthy food this summer
Omakase is a favourite of customers of izakayas, or Japanese pubs, all the way up to some of the most expensive restaurants in Japan because it is best of what the restaurant can offer.
Of course, the higher the price tag, the better the food that the chef will dish up for the diner.
So if you want to make sure that every dollar you spend is for what goes in your mouth, here are seven of the most decadent omakases you just can't miss in Hong Kong.
Sushi Saito
45/F Four Seasons Hotel, 8 Finance Street, Central, globallink.com.hk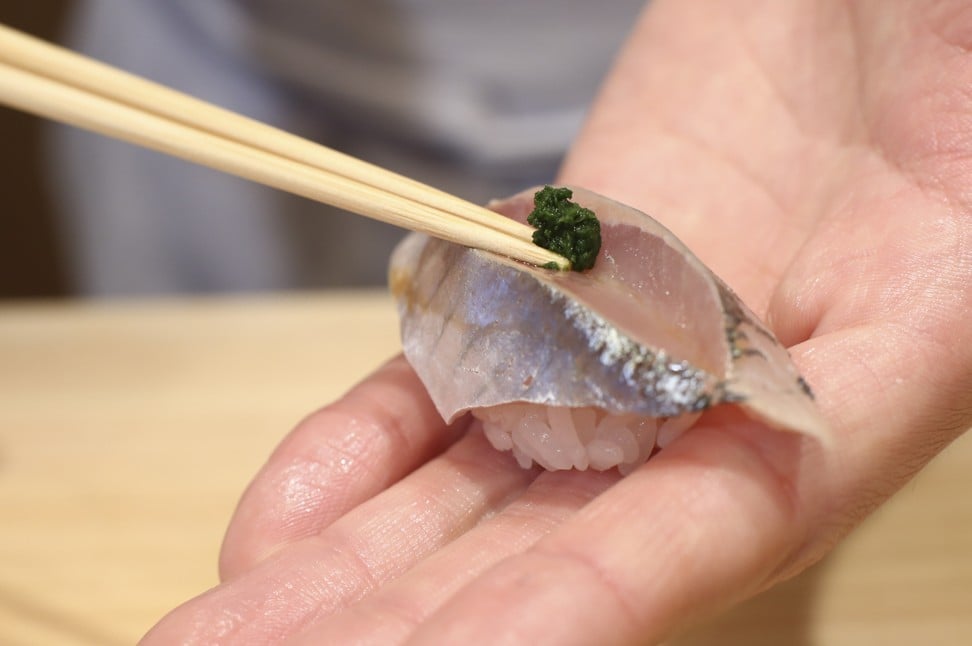 This restaurant is owned by renowned chef Takashi Saito, whose branch in Tokyo has three Michelin stars. With only eight seats and a tidal wave of star power, the last we heard there was a six-month wait to get a seat.
Saito picks and serves the best selections from Tokyo's Tsukiji Market each day. This means ingredients will change according to the seasons and the origin of fish and seafood will be different, too. Recently it served ikura (salmon roe), buri (yellow tail) as one of the appetisers, and a sampler of three kinds of uni (sea urchin).
3 of Hong Kong's hottest new fine-dining restaurants you need to know now
A little while ago red uni from Kyushu was available, but diners will have to trust the chef for the best ingredients he can get his hands on when they visit.
Price: HK$3,280 (US$420) per person for dinner
Kaiseki Den by Saotome
Shop 3-4, G/F, The Oakhill, 28 Wood Road, Wan Chai, 2851 2820, kaisekiden.com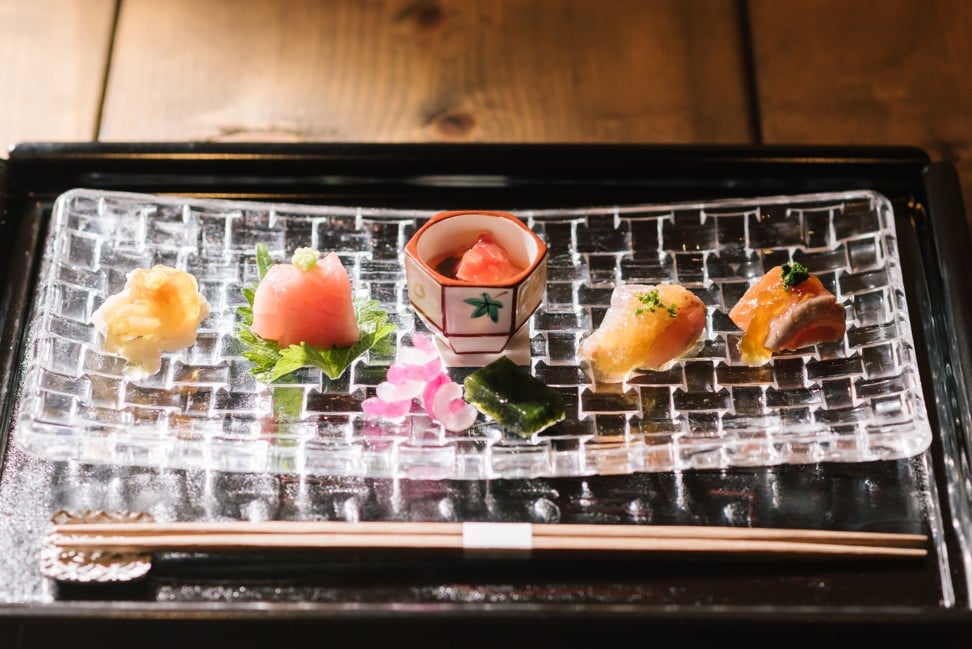 This exclusive, high-end Japanese restaurant, which is hidden on a quiet street in Wan Chai, has retained its Michelin star for nine consecutive years.
The name is a giveaway as it is known for its kaiseki menus, but it will also serve omakase when requested.
Why Hong Kong is always hungry for the world's top celebrity chefs
The omakase is served in the traditional kaiseki style, but with the personal selections of executive chef Hiroyuki Saotome. Dishes are seasonal and all the ingredients are fresh.
Saotome is known for serving dishes such as sea urchin truffle rice and charcoal grilled Wagyu beef.
Price: HK$2,580 per person for dinner
Sushi Masataka
Sushi Masataka, Shop 2, G/F, The Oakhill, 18 Wood Road, Wan Chai, 2574 1333, sushimasataka.com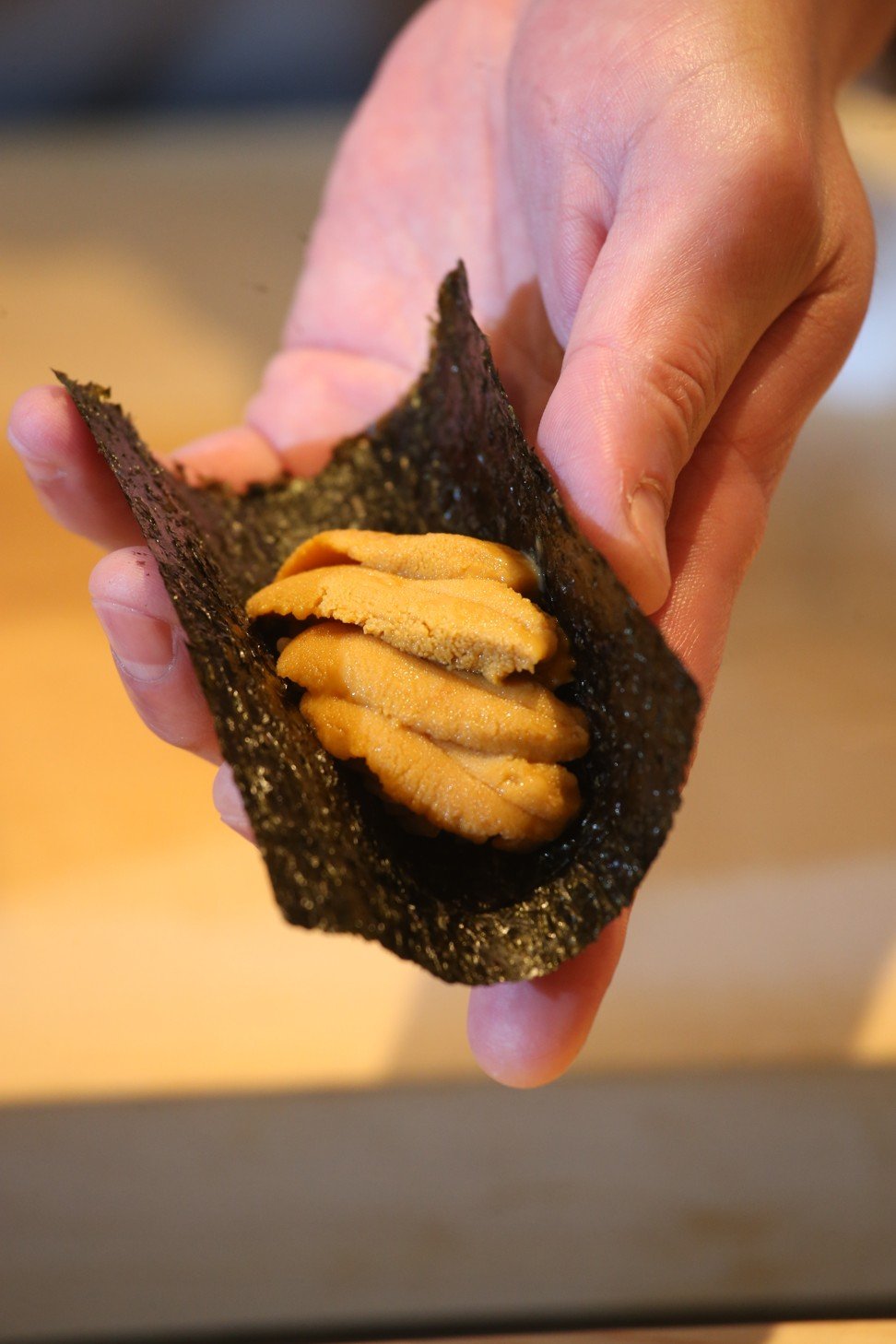 The restaurant is named after its executive chef Masataka 'Masa' Fujisawa.
He brings the utmost perfection to the omakase experience at his nine-seater sushi counter and there is usually lots of interaction with the chef.
The restaurant is located on a quiet street off Wan Chai Road, in what used to be called Rozan.
Masa adheres to the rigorous traditions when making sushi and he uses the highest quality seasonal ingredients.
The restaurant also offers a good selection of Japanese whisky and sake.
Price: from HK$2,080 per person for dinner
Sushi Shikon
Mercer Hotel, 29 Jervois Street, Sheung Wan, 2643 6800, sushi-shikon.com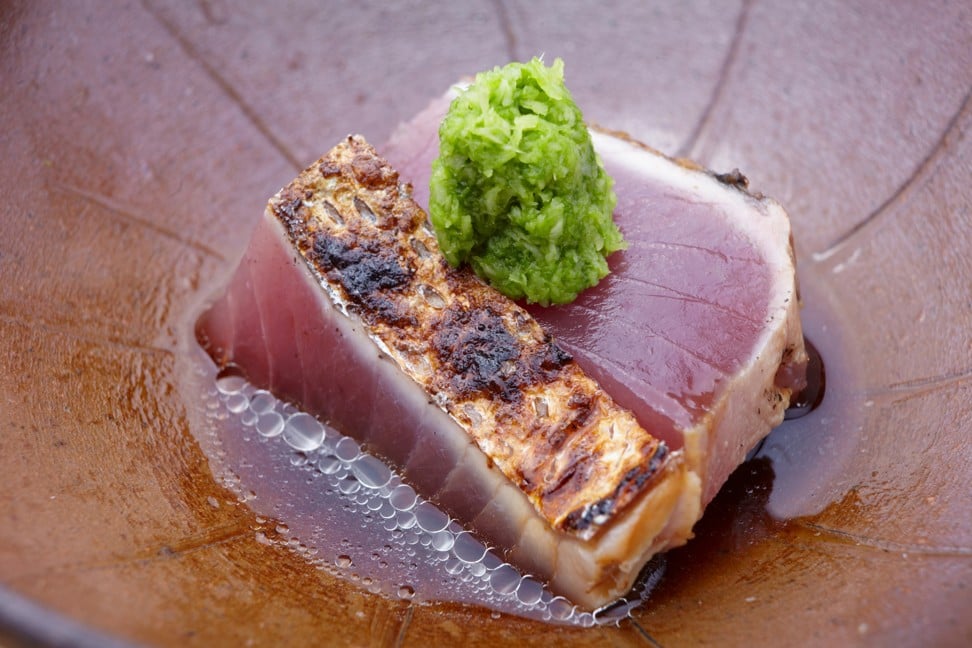 This tiny eight-seater restaurant located inconspicuously at the Mercer Hotel in Sheung Wan was the first Japanese implant of fine sushi in Hong Kong, which helped to kick-start the high-end omakase dining trend in the city.
The price tag was HK$3,500 per person when it opened as Sushi Yoshitake in 2012, before changing its name to Sushi Shikon two years later.
Thankfully the price has remained the same, even after it was awarded three Michelin stars for four successive years up to 2017.
While the menu changes as you would expect, the abalone in its liver sauce is regularly featured on the menu and is a huge favourite among diners.
Price: HK$3,500 per person for dinner
Sushi Tokami
Shop 216A, Level 2, Ocean Centre, Harbour City, Tsim Sha Tsui, 2771 3938, tokami.com.hk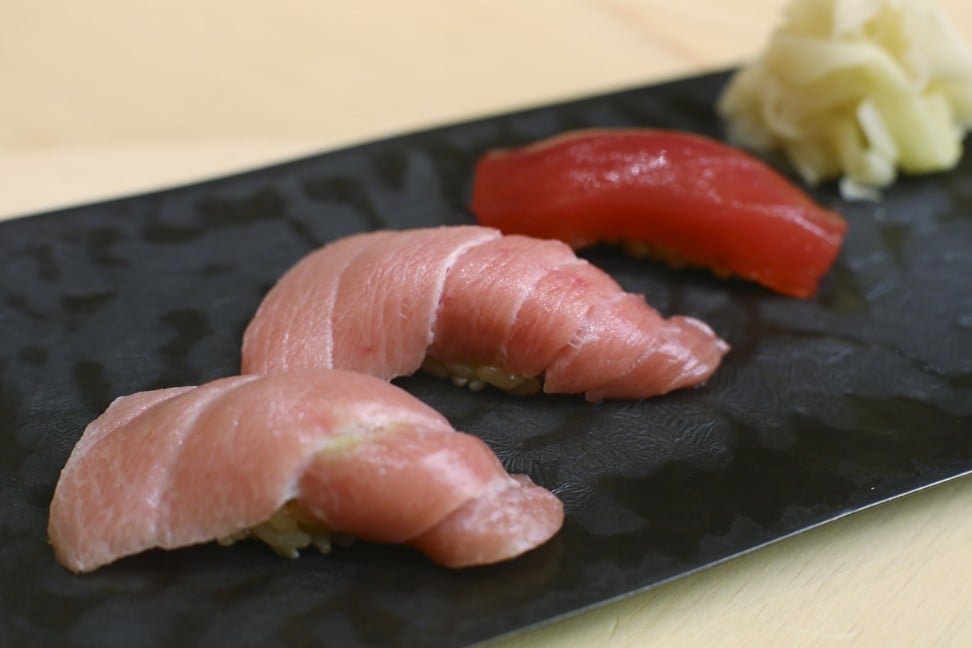 Sushi Tokami opened in Tokyo in 2012, and in Hong Kong in 2015, so it may be regarded as a fairly recent arrival in terms of acclaimed sushi institutions' standards.
However, this restaurant is backed by the third-generation successor of Yamasachi, one of the most prominent tuna dealers in Tokyo's Tsukiji market.
Fans of toro and all cuts and manifestations of tuna are in for a treat as even the soup is known to be made from tuna bone.
Not only that, Tokami uses only rice from the Niigata prefecture for its sushi, which is prepared with a secret recipe of red vinegar and sake yeast by the chef.
Any way you cut it, the meal is going to be one to remember.
Price: HK$2,200 per person for dinner
Sushiyoshi
1/F, The Otto Hotel, 8 Cameron Road, Tsim Sha Tsui, 2657 0280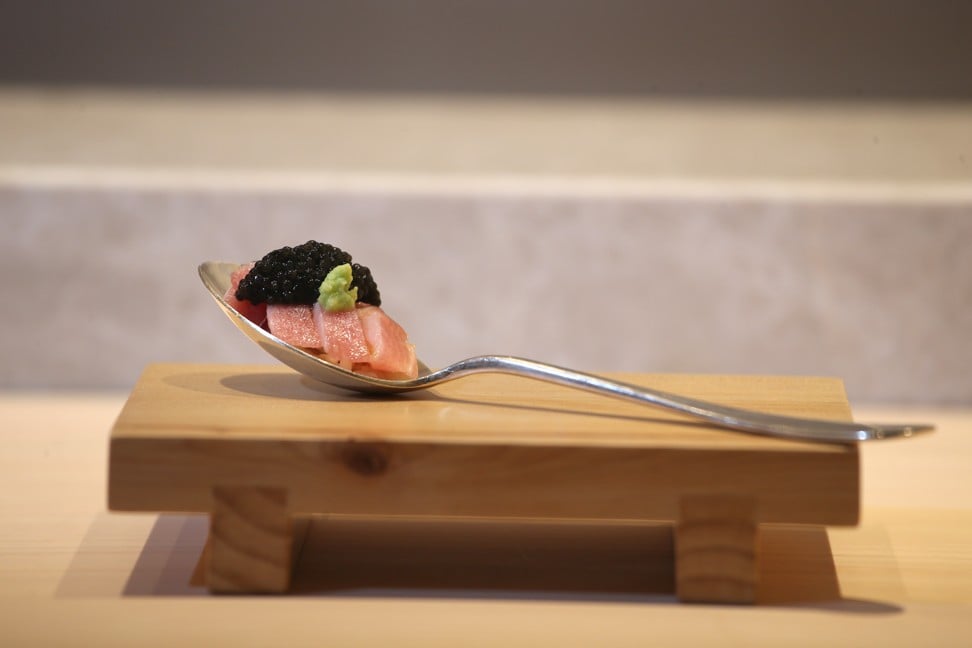 Another esteemed sushi institution, Sushiyoshi opened in Osaka 28 years ago and currently holds two Michelin stars.
This restaurant is renowned for its innovative take on classic Edomae-style sushi cuisine.
Diners can look forward to contemporary interpretations of sushi such as waffle with scallop tartare, Caviar d'Aquitaine uni rice, Botan shrimp carpaccio and syphon dashi.
Seasonality is crucial in the selection process of what is featured on the restaurant's ever-evolving menu and the seafood is hand-picked by chef Hiroki in Japan's fish markets and flown to Hong Kong daily.
Price: HK$1,980 per person for dinner
UMI
Shop 3, G/F, 159-163 Hollywood Road, Sheung Wan, 2956 3177, lecomptoir.hk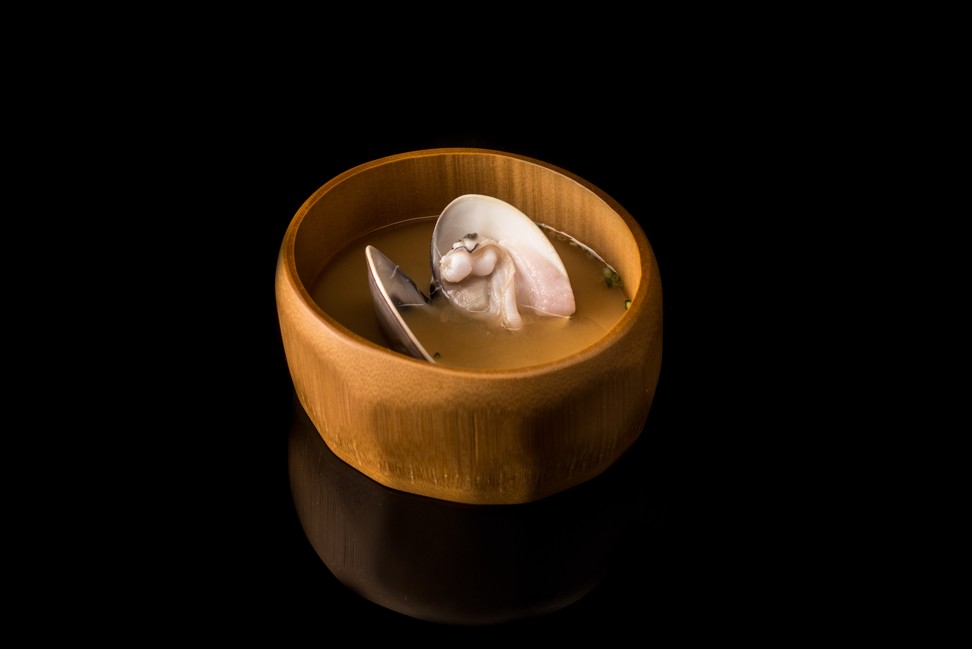 Previously sharing the same space at The Ocean at The Pulse in Repulse Bay, UMI opened up its own premises on Hollywood Road in Sheung Wan to make it easier for city dwellers to access this exclusive 10-seater restaurant.
You can watch a great edomae sushi master such as Yukio Kimijima at work.
He has almost half a century of experience and fourth-generation sushi master pedigree and will prepare precisely cut and expertly seasoned seafood on your plate.
Price: HK$1,588 per person for dinner
Want more stories like this? Sign up here. Follow STYLE on Facebook, Instagram and Twitter