Constantine Metreweli's memories of the Trailwalker extend back to before it was even hosted by Oxfam, but now he could become the oldest person to finish the famous 100-kilometre race.
Metreweli, a professor in radiology, was completing the training of a young army radiologist in 1984 when the trainee suggested they join the event.
At the time, the Trailwalker was an army training exercise and few, if any, civilians had the chance to take part.
The course follows the MacLehose trail, starting in Sai Kung and now finishing in Tai Tong, previously it ended in Tuen Mun, after taking participants up and down Hong Kong's largest hills.
"I had never even heard of it," said Metreweli, 75. "I thought 'well, it's a walk isn't it, I've done a fair bit of running and I'm fairly fit'. Halfway through the first half it dawned on me."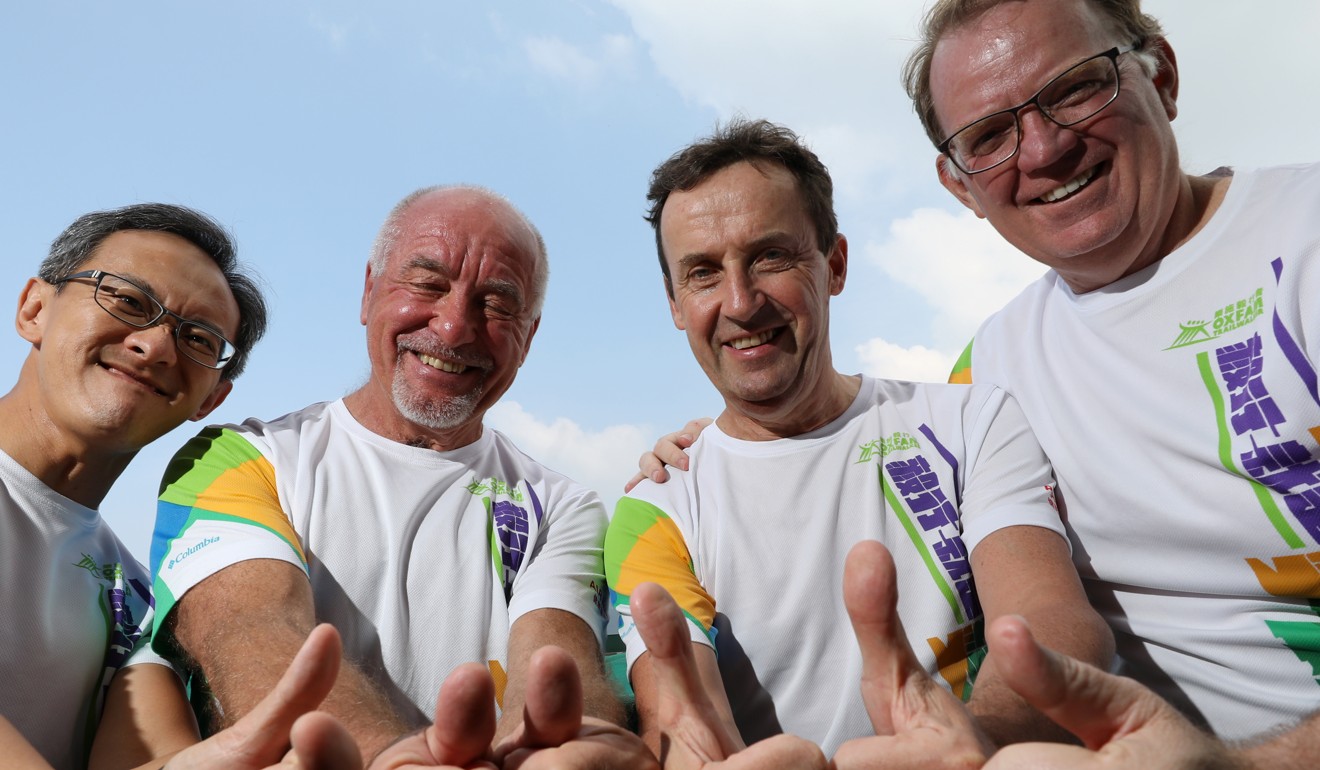 248 years old – Old-timers out to prove that age is just a number at Trailwalker
The army had set up tents with hot food and beds for runners and Metreweli finally reached one, ready to collapse.
"I was so exhausted I thought I was going to give up. I was shocked with how tough it was," he said.
He craved rice pudding for some reason, and gobbled down the portions on offer.
"I virtually got a bucket of it and went round the corner because I didn't want people to be disgusted by the sight of me slurping it," he said. "The next morning, when I was going to tell the others I was giving up, I just felt really good."
Oxfam Trailwalker: how new mother shed 30kg to get in shape for Hong Kong 100km race
He and his teammates pushed on butit rained heavily and, without proper wet-weather gear, Metreweli became hyperthermic and was forced to stop.
"The tent with the beds was full with about two people to a bed and the floor was full of bodies," he said. "People were arriving expecting to get a bed and just collapsing. The poor Gurkhas were running around trying to get blankets on everyone. It was like a first world war scene."
With his pride damaged, Metreweli vowed to take part again and completed it the following year.
In 1986, Oxfam began to organise the race. It was no longer just for the army, and had checkpoints and clearer instructions.
But it took time before other civilians began to properly compete as their training was still very amateurish, said Metreweli, who led the Chinese University's Department of Diagnostic Radiology and Organ Imaging.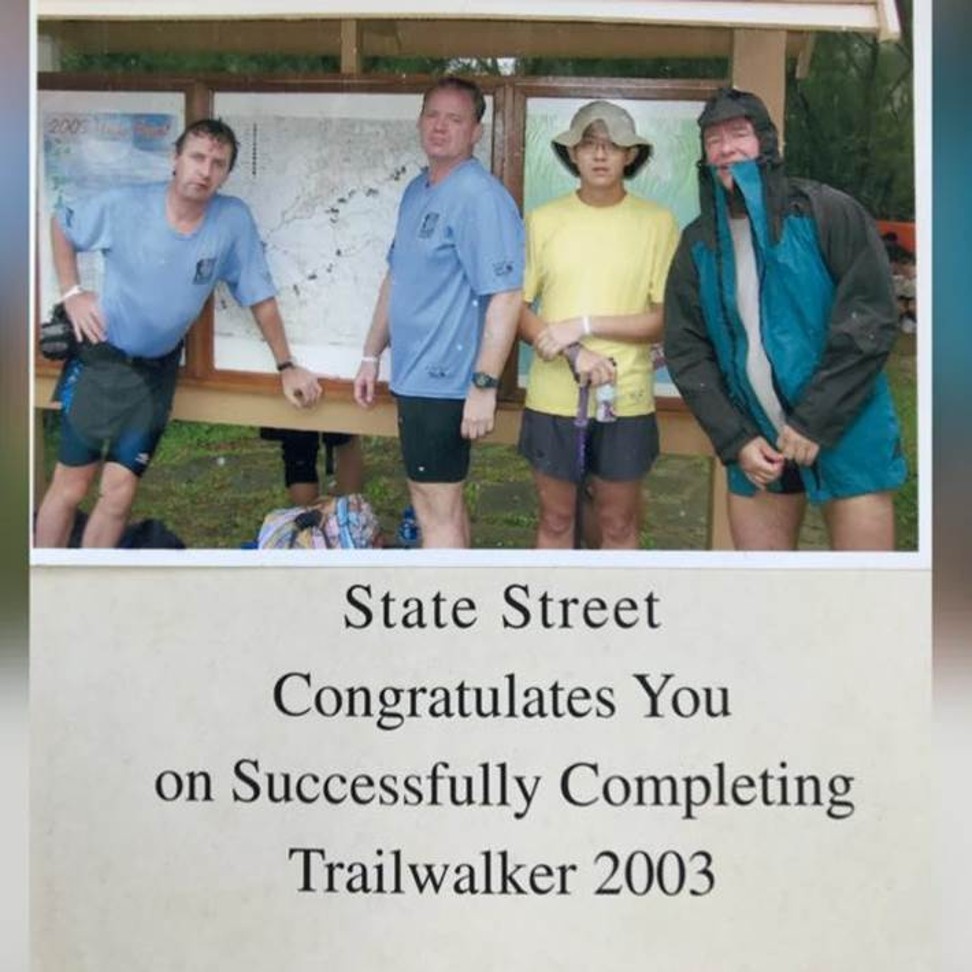 Oxfam Trailwalker: domestic helpers run 100km to show Hong Kong their community is made of 'real people with real talents'
"You'd be going up the last section and people would literally collapse on the road and fall asleep on the tarmac," said Metreweli, who took part every year from 1984 until he left Hong Kong in 2003.
If he finishes this year, he would be the oldest person to complete the challenge.
"I thought 'wow great, that will be pretty super'," he said. "So I've been putting a lot training in in the UK and then I began to think, 'I know why there aren't many people aged 75 doing this'."
Record-breaking: all-Hong Kong Chinese team the first to win Oxfam Trailwalker since 2009
Metreweli has had both knees replaced, but the challenge transcends the race itself. Last year, he lost his wife.
"Whenever I've been through times of great stress I've always walked," he said. "And I did find it was a really effective way in helping me cope with the grief."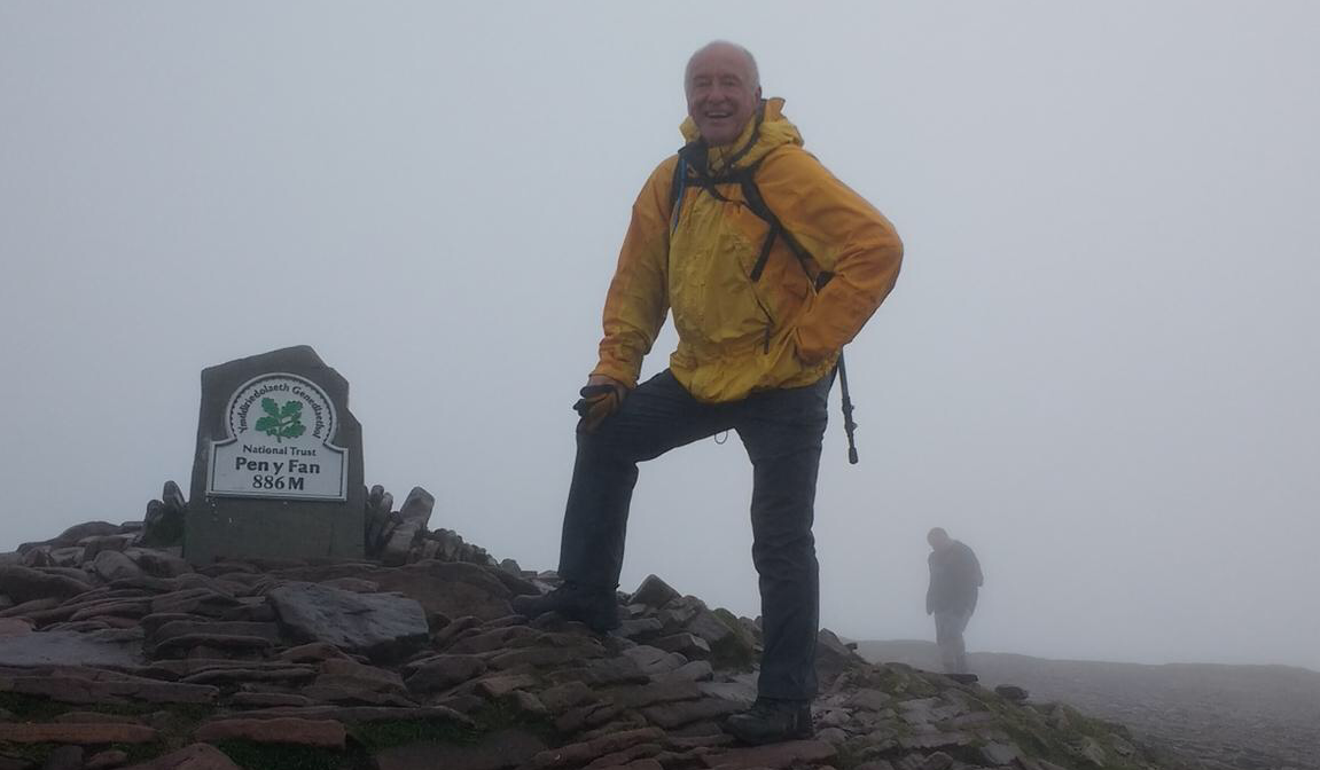 Metreweli has reunited with fellow radiology professors James Griffith and Gavin Joynt, and lawyer Allen Che, who leads the way with 27 Trailwalkers .
Joynt said: "It's great to be back together. This time, I'm about 600 times less fit, I'm 15 years older and the trail seems to have become longer."
All for one and Four in Love as last of the stragglers reach finish line at Oxfam Trailwalker
Joynt joked that he can feel younger people staring at him and thinking 'you poor old man'.
Griffith said it took no convincing when Metreweli suggested getting the team back together.
Che said: "When it becomes a commitment, it becomes easier to get approval from your wife. Every year she knows this is the time when we go into the hills."
The team will be supported by Ian Stuart, the young trainee radiologist who first introduced Metreweli to the event.
"If we finish it will be fantastic," Metreweli said. "If I don't, I'll just think this year is good practise for next year."