Functional design: How an innovative Hongkonger is making life easier for sufferers of Parkinson's disease
Emily Tang, the 2017 winner of the Spirit of Hong Kong Innovating for Good award, designed a toilet which is safer to use for Parkinson's patients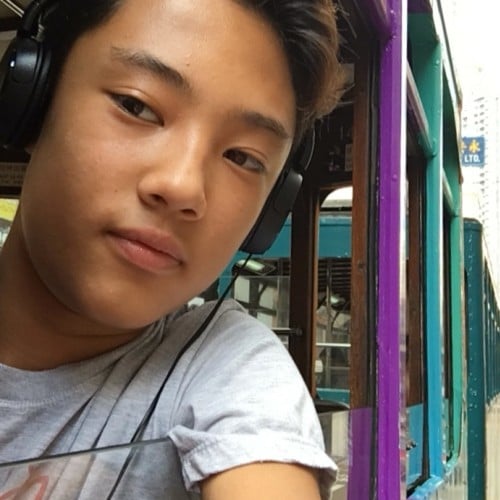 Zachary Perez Jones
I have lived in HK all my life, born in to a British-Filipino Family. I have had a passion for music since I was born as both my parents are musical. I Find Myself regularly being asked for technical support. I Currently attend South Island School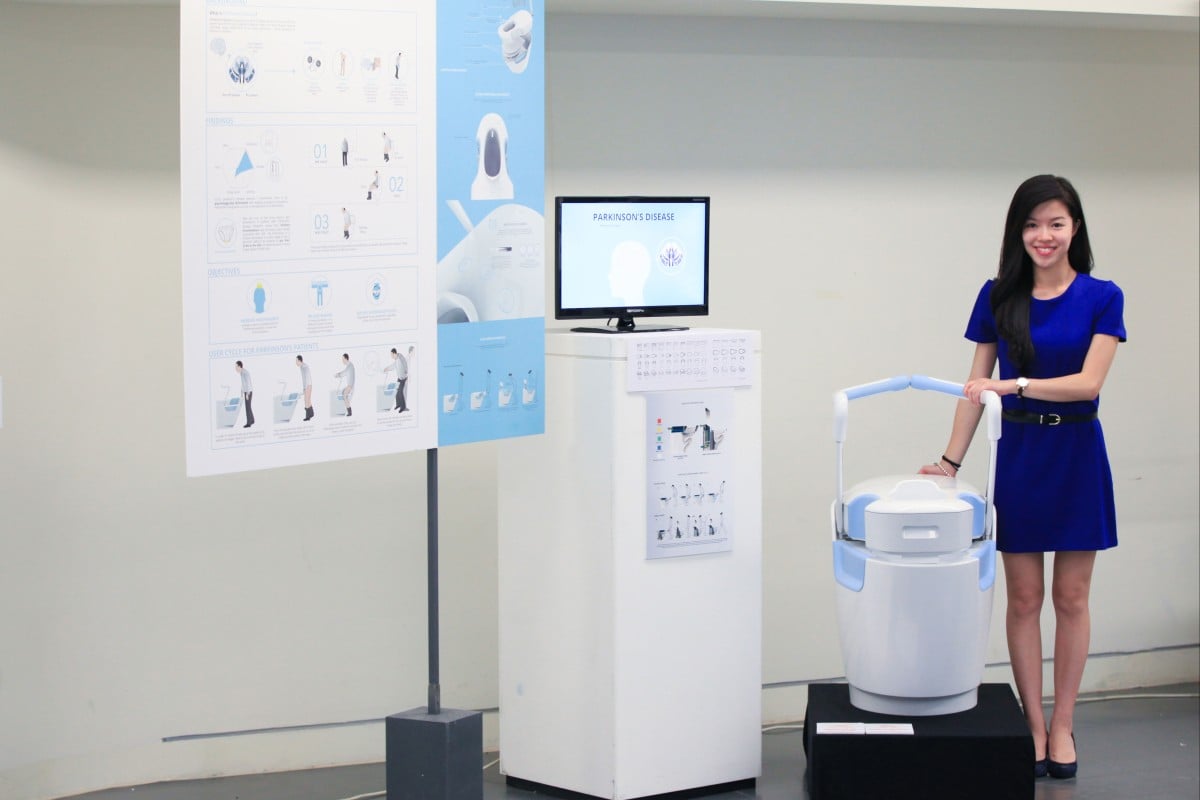 Emily Tang designed the 'Libue' toilet especially for Parkinson's patients.
The Spirit of Hong Kong Awards is an annual campaign to hero ordinary Hongkongers who've made extraordinary achievements. Earlier this month, Young Post attended a speech by Emily Tang, who won the 2017 Spirit of Hong Kong Award in the Innovating for Good category. She spoke at Po Leung Kuk Mrs Ma Kam Ming-Cheung Fook Sien College about developing a new toilet for sufferers of Parkinson's disease with the students at the school.
Parkinson's is a degenerative disease that affects the nerve cells in the brain, and causes muscle stiffness and tremors in patients. Depending on the severity of a patient's condition, a small fall – such as can happen when going to the toilet – could cause them to be hospitalised.
Tang's revolutionary toilet – "Libue" – is designed to minimise the risks of such accidents. Its name is a combination of the words "liberty" and "virtue", as the toilet was designed to give back independence to Parkinson's patients.
Heep Yunn students learn about social responsibility and entrepreneurship in HK by founding a start-up that helps the elderly
Tang, 25, was inspired to create the saddle-like toilet to help her grandfather who suffers from the disorder.
"As time went by, my grandfather needed assistance to do basic things in life such as going to the toilet," she said. Tang added that it seemed he lost his dignity along with his ability to do things for himself.
"We don't want people to have to watch us and wait [as we go to the toilet]," said Tang.
In her speech, Tang said she grew up in a house with 11 people. While it was often a challenge, with occasional arguments, in general, she said they were close and "showed love through the act of serving each other".
These acts of services between her family members inspired her to use her design skills to serve others. She said she became more observant and aware of how she could use her abilities.
"All I could do was [think of] what I could to make the bathroom a bit safer [for my grandfather]," she said.
What is creativity? Art and design experts weigh in at fireside chat with Hong Kong teens at first ever Young Post EdTalk
"If I could solve that problem, at least I could make him more independent."
The toilet resembles a horse saddle and can be used by both patients and their family members. Instead of having to turn around and sit on the toilet, users adopt a straddling position, facing the handles. It also has an inbuilt bidet that allows them to clean themselves after using the toilet.
Libue is not available to buy yet, but Tang has started her own company, Doozy, devoted to creating products for those who typically need assistance. We also talked to two students who volunteered as MCs for the event, who had been following Tang's work in school before her speech.
HK students who built a Rube Goldberg Machine on how it taught them to be better listeners, teammates, and inventors
Melfred Man Kan-pui , 15, told Young Post that: "She's inspired us to start paying more attention to our surroundings as people can be close-minded, and don't see the bigger picture."
She added, "We should learn from what [Tang] is doing, and hope that people like her can continue to inspire people to do good."
The other MC, Kong Ho-Kiu, 15, told us that: "She is doing things that not a lot of people are doing, trying to help the members in her family that have severe diseases while remaining positive, despite all the obstacles that she has faced."
The Spirit of Hong Kong Awards is co-organised by the South China Morning Post and Sino Group.
Edited by Nicole Moraleda
Sign up the YP Teachers Newsletter
Get updates for teachers direct to your inbox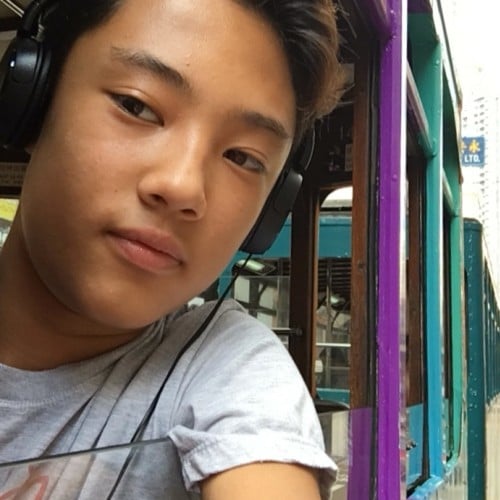 Zachary Perez Jones
I have lived in HK all my life, born in to a British-Filipino Family. I have had a passion for music since I was born as both my parents are musical. I Find Myself regularly being asked for technical support. I Currently attend South Island School
Subscribe to YP Weekly
Get updates direct to your inbox