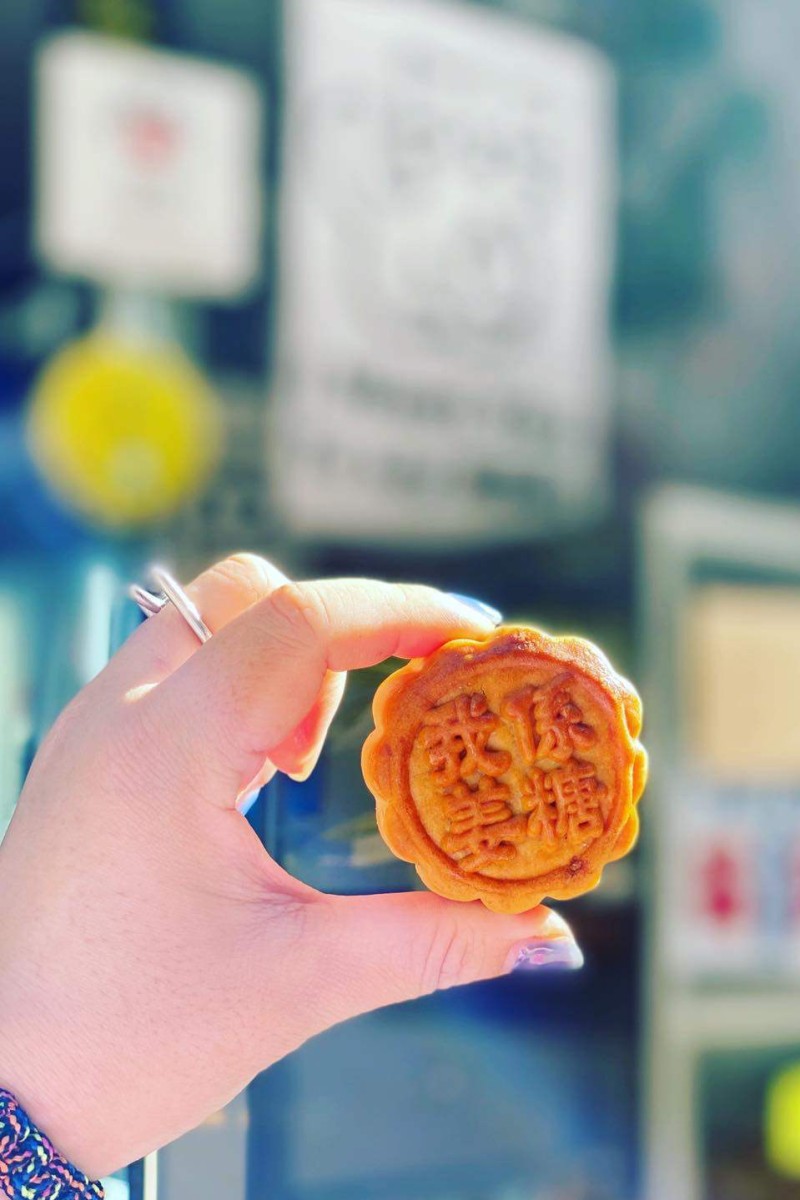 Mooncakes for Mirror fans, beef Wellington lovers and pets – modern versions of a traditional Mid-Autumn Festival treat
Every week, Talking Points gives you a worksheet to practise your reading comprehension with questions and exercises about the story we've written

Wah Yee Tang Cake Shop's mooncakes are sure to please fans of Keung To or Anson Lo, while Phoebe's Kitchen and BarkNPurr x Yoohoo Pet are completely remaking the ingredients of the classic treat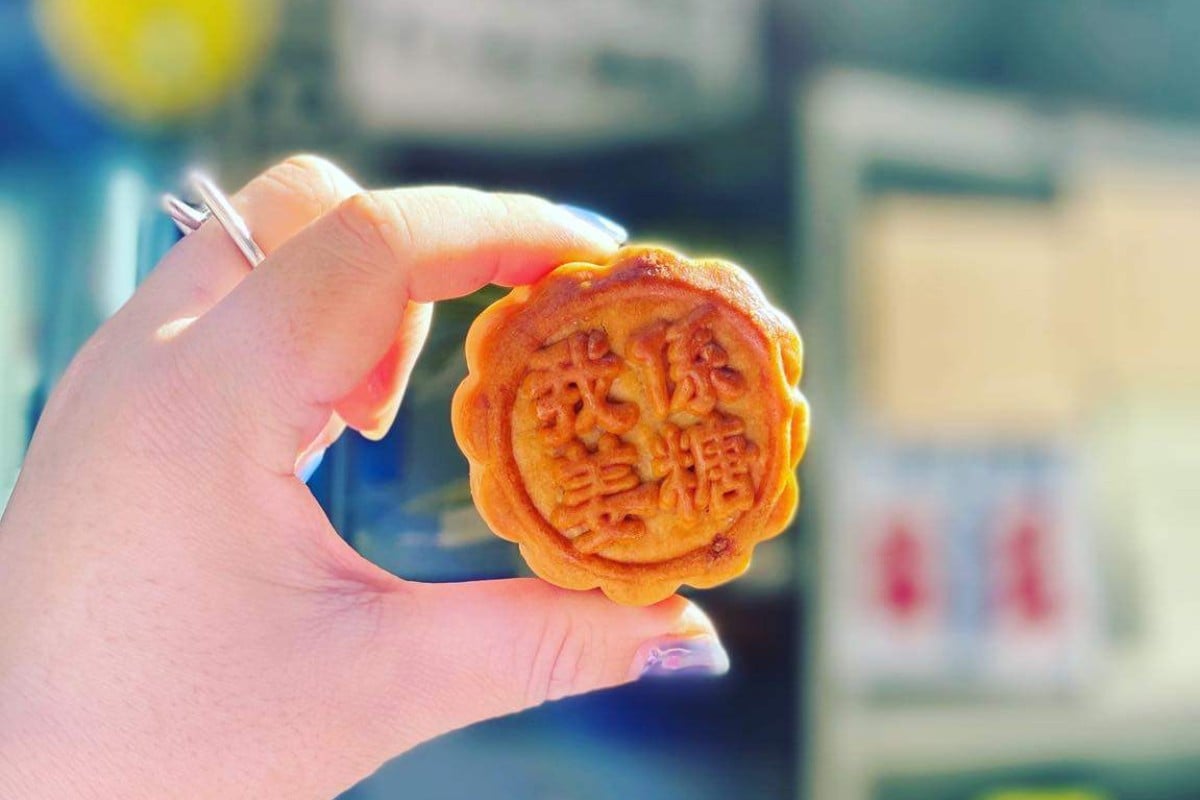 In Sai Ying Pun, Wah Yee Tang Cake Shop makes mooncakes moulded with Chinese characters that read, "I am a ginger candy", which refers to fans of Keung To. Photo: Wah Yee Tang Cake Shop
This Mid-Autumn Festival, you can express love for your idols through mooncake. If that's not exciting enough, you can shock your family with mooncakes filled with beef or even crocodile, though the latter is meant for pets.
Young Post takes a look at three fun mooncakes that you or your pet might be interested in trying this year.
Paper offerings artist makes noodles and chicken wings for Hungry Ghost Festival
Mirror Mooncakes, Wah Yee Tang Cake Shop
The owner of this Sai Ying Pun bakery, Naomi Suen, is a "ginger candy". This is a name for fans of singer Keung To – member of popular boy band Mirror – because "Keung" has the same pronunciation as "ginger" in Cantonese.
Suen recently made mooncakes moulded with the names of Mirror's 12 members. When she posted photos of the treats on social media, they became an instant hit.
She got creative and started making more mooncakes inspired by the Canto-pop stars. One, for example, reads "disciples of God" in Chinese because this is what fans of Mirror member Anson Lo Hon-ting call themselves. Of course, there are also mooncakes topped with the characters for "ginger candy".
These mooncakes have the names of the fan clubs of all 12 Mirror members. Photo: Wah Yee Tang Cake Shop
"My grandfather started the business [32 years ago]. Then it was passed on to my father, and now ... to me," said Suen, who took over the shop eight years ago and runs it with her mother.
Every day, they make at least 800 mooncakes by hand, which takes about four to five hours.
Apart from Mirror mooncakes, Suen also makes mooncakes that have "Hongkongers add oil" imprinted in Chinese on top.
Hong Kong's favourite street foods and the stories behind their strange names
Mooncake Wellington, Phoebe's Kitchen
With in-person classes suspended last year due to the pandemic, Chinese University of Hong Kong (CUHK) student Phoebe Chan Ka-yan started cooking every day at home. During the Mid-Autumn Festival last year, she wanted to make beef Wellington, but with a twist.
When the chef, now 22, looked at the classic English dish, she thought it resembled a mooncake. She wrapped the beef Wellington in shortcrust pastry, and placed it into a mould to create the traditional mooncake pattern.
Her idea was to trick people into thinking it was just an ordinary mooncake filled with lotus paste and egg yolk. But they would be surprised by the chunk of beef, coated in an aromatic truffle sauce and wrapped in buttery pastry.
Phoebe Chan developed the Mooncake Wellington when in-person classes were shut down because of the coronavirus outbreak. Photo: Phoebe's Kitchen
When she shared it on her Instagram account, Phoebe's Kitchen, she was overwhelmed by the positive response. So in September 2020, Chan decided to take a year off from university to perfect the unorthodox mooncake.
"I made over 100 mooncakes until I got it right," said the student who is now in her final year of studying hospitality and real estate at CUHK.
She started selling the beef mooncake on social media this July, and at the Hong Kong Food Expo last month. This month, she has a pop-up store in Tsim Sha Tsui.
"I thought I would be able to sell 2,000 boxes at most, but now it's nearly 4,000," said Chan.
Easy recipes for our favourite Instagram foods
Mooncakes for pets, BarkNPurr x Yoohoo Pet
Even your furry friends can savour mooncakes this year. Pet food stores BarkNPurr and Yoohoo Pet have collaborated to offer healthy mooncakes for cats and dogs. These consist of a high-protein recipe made with meat, yams, and cheese made for pets.
The treats are made by Yoohoo's founder Ada Chan, while BarkNPurr's Lillian Yau designs the personalised, reusable glass jars the mooncakes are delivered in.
Yau said, "There's no better way to ensure the quality and know exactly what goes into our pets' diets than to make them [the treats] ourselves."
All the mooncakes are gluten-free, flourless, and contain no artificial colourings. Customers can even customise treats according to their pet's taste by choosing between hormone-free chicken or crocodile meat, and by adding goji berries, fish maw or cordyceps flower.
Mid-Autumn Festival is all about celebrating family – which includes our pets.
Click here to download a printable worksheet with questions and exercises about this story. Answers are on the second page of the document.
Sign up for the YP Teachers Newsletter
Get updates for teachers sent directly to your inbox
Sign up for YP Weekly
Get updates sent directly to your inbox