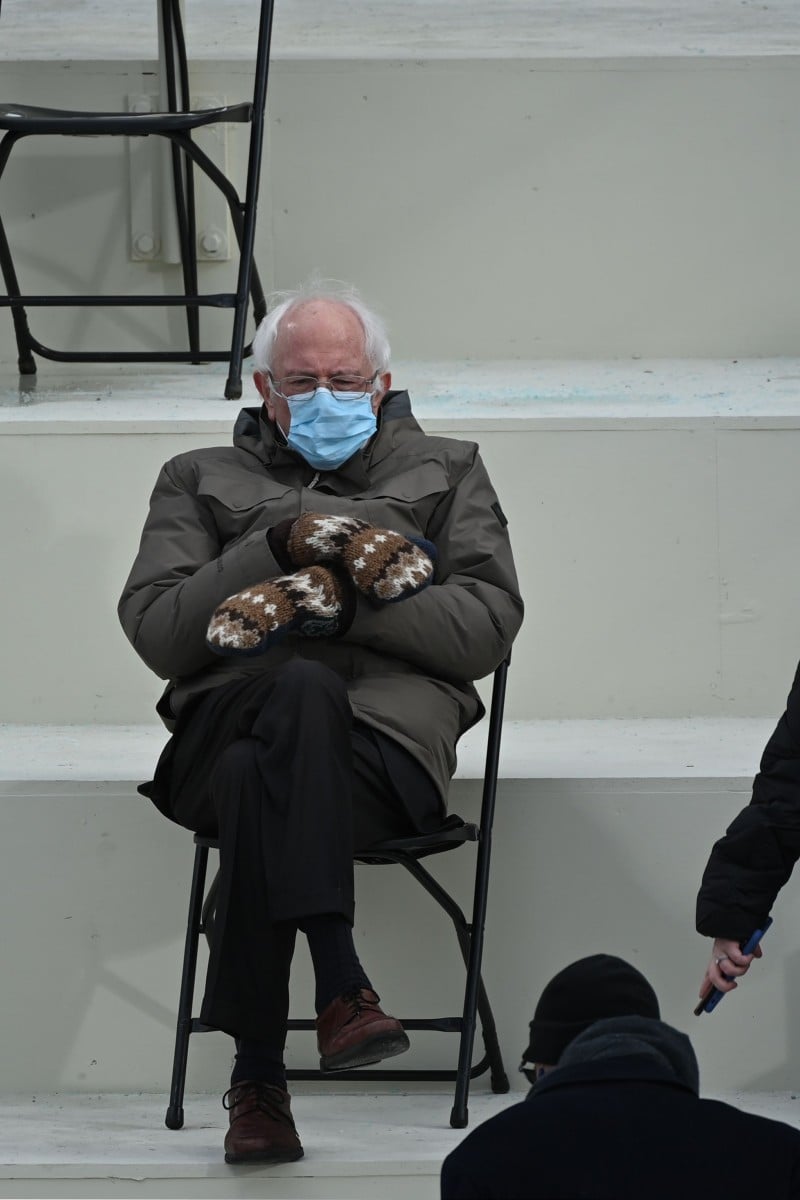 What is gorpcore, and how can you rock this practical fashion trend?
Loved for its usefulness, this camping chic style favours comfortable clothes and loose fits

Stores like Nike, Uniqlo, Muji, and Zara are good places to find essentials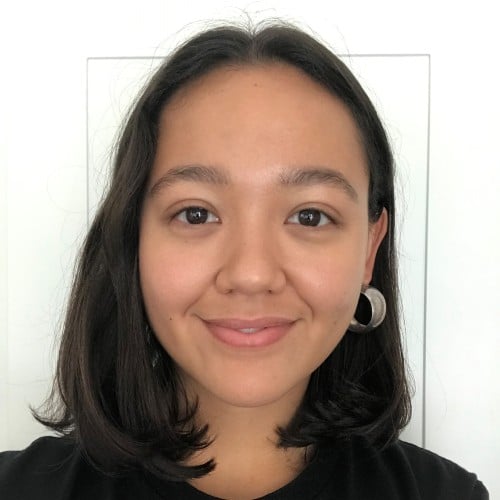 Amalissa joined Young Post in 2020 as the Junior Reporter Manager. She has an interest in lifestyle, culture and fashion and assists young people in their pursuit of journalism.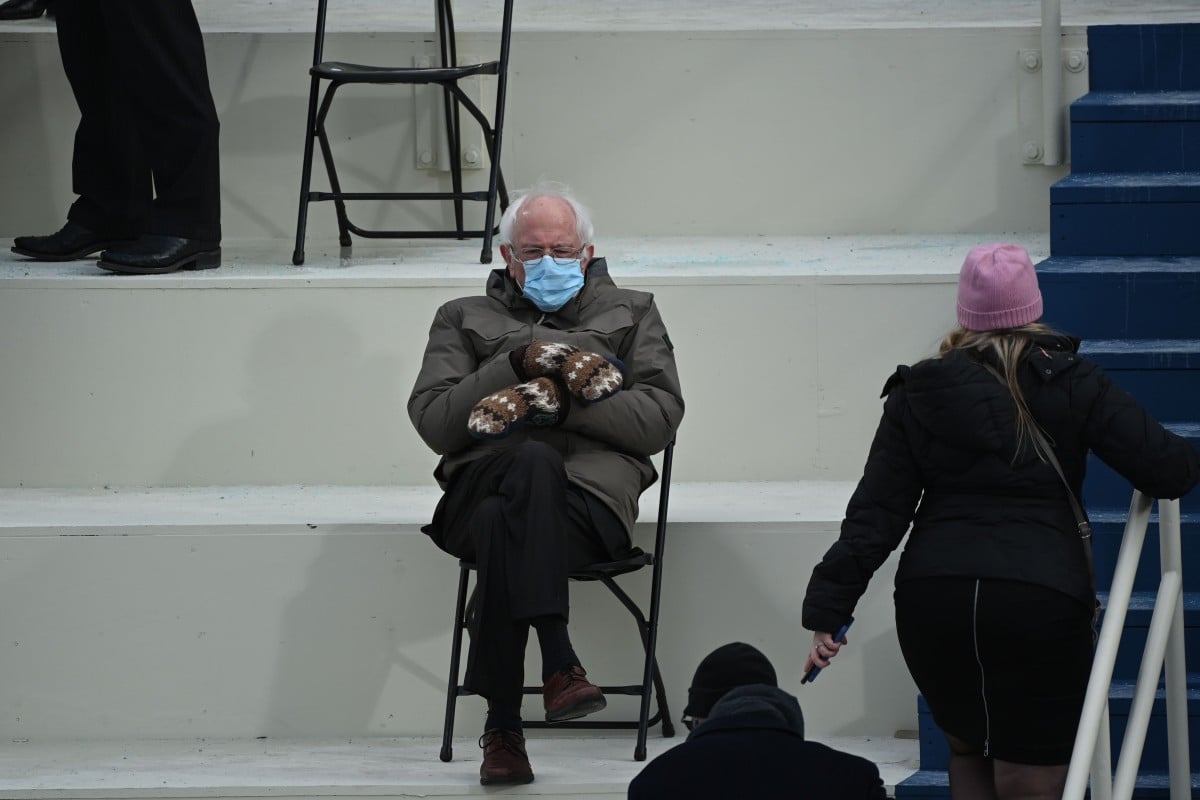 US Senator Bernie Sanders put a spotlight on gorpcore with his inauguration look. Photo: AFP
If you're looking to switch up your style for the Year of the Ox, give gorpcore a go. One could describe gorpcore as comfy athleisure - the look is mountain gear meets streetwear. Whilst athleisure focuses on tight leggings and monochrome tones, gorpcore is like streetwear with its straight silhouettes and loose layers in vivid hues.
It's a totally unisex outdoorwear-inspired trend, where utilitarian details get a colourful and relaxed twist. You could be ready to set up a tent, chill at a cafe, or just run errands with this style.
The term was coined back in 2017 and "gorp" refers to "Good Ole Raisins and Peanuts", AKA trail mix, which one would generally consume on a hike. To sum it up, it's pretty much camping chic. One could even consider it an offshoot of "earthcore".  
What makes the trend distinctive is the styling. Bright colours are a yes, but neutrals fly too. Puffer jackets and vests are essential, and are generally oversized to layer a thick hoodie or sweatshirt underneath. Both fluffy fleece and waterproof materials are acceptable fabrics to incorporate into your outfits. 
Trousers are straight, not fitted or flared. Practical backpacks and crossbody bags are paired with sensible trainers or sporty sandals. Long socks should be worn with both. Finally, neutral base layers like t-shirts and long sleeves work to tie the look together. 
We can thank Senator Bernie Sanders for bringing the trend back to the forefront this year, with that iconic meme of him wrapped up in an olive parka and yellow mittens (made from recycled materials) at the US Inauguration.
It's definitely getting a bit too warm in Hong Kong to enjoy this style in all its outdoorsy glory, but there are still classic items you can incorporate into your closet if you want to try something new. 
This zip neck waterproof pullover comes in a range of earthy colours, like brown and dark green, so it's perfect for helping you blend into natural scenery. 
Photo: Uniqlo
A plain long sleeve shirt seems to be the standard base layer for a lot of gorpcore, and this unisex tee from Uniqlo comes in a few different neutral and pastel colours.
Photo: Uniqlo
If you still want fleece but it's too hot for sleeves, a fiery red vest should keep you cosy in harsh air conditioning.
Photo: Overlander HK
Find this colourful vest here.
For this particular trend, gals are better off getting men's clothes in a smaller size because the fit will be more casual and you'll get more pockets. However, these Zara trousers have a cool utilitarian edge to them.
Photo: Zara
These hiking trousers are a vivid shade of violet, and zip away at the knees to double up as shorts. Practical and fashionable. 
Photo: Nike
Pockets galore! These trousers with help you go hands free, as the pockets are perfect for carrying all your essentials. No waist bag necessary. 
Photo: Nike
If you're craving a pop of colour, these highlighter yellow shorts should do the trick. Pair with neutrals for casual wear, or double up with more bright colours! 
Photo: Decathalon
You can find these shorts here.
Keep the sandals simple if you're going for bright colours elsewhere. This Montbell pair has a subtle mountain design on the strap, and will look good alone or paired with socks.
Photo: Overlander HKAnd here are the perfect socks for your sandals.
Photo: Muji
Find the sandals here and the socks here.
Like the shoes, keep it simple with a medium-sized waist bag to keep your hands free. The grey and silver in this bag pair well with all colours, and the Arc'teryx logo is a nod to the mountaineering brand without the hefty price tag. 
Photo: Overlander
You can buy the waist bag here.
The string on this bucket hat is practical so you can take it off and let it hang behind you, and it takes the 90s trend squarely into gorpcore territory. 
Photo: Overlander HK
Sign up for the YP Teachers Newsletter
Get updates for teachers sent directly to your inbox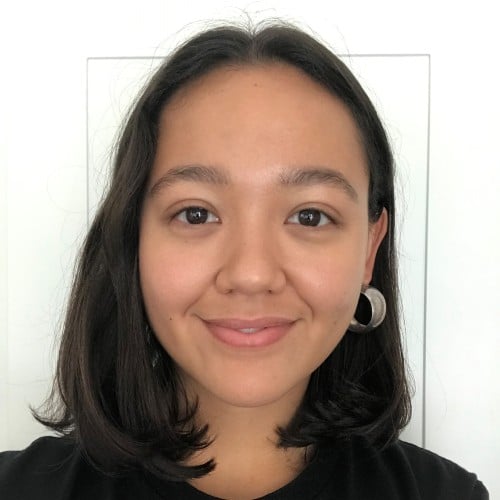 Amalissa joined Young Post in 2020 as the Junior Reporter Manager. She has an interest in lifestyle, culture and fashion and assists young people in their pursuit of journalism.
Sign up for YP Weekly
Get updates sent directly to your inbox